Cómo descubrí mi pasión por escribir y me convertí en creadora de contenido - Contest Ladies of Hive # 134 (ESP/ENG)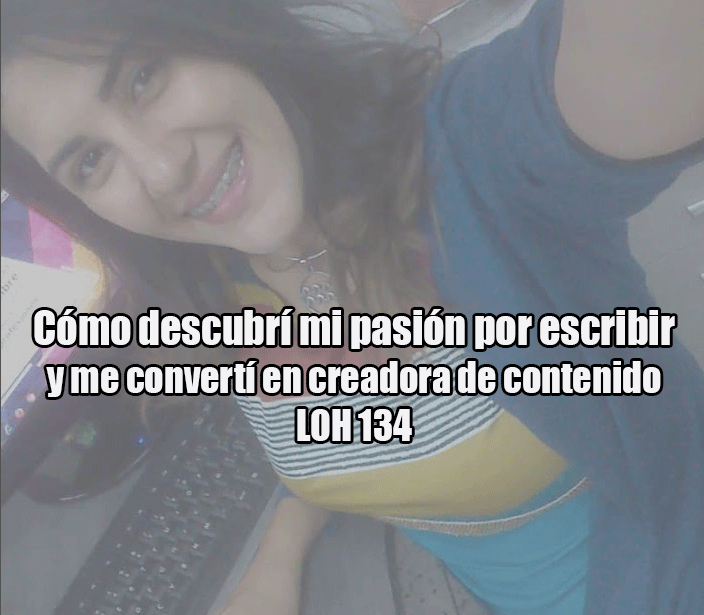 ESP
Hola hermosas damas de la colmena, hoy nuevamente me sumo a esta edición 134, en esta ocasión responderé la pregunta #2 Una pasión es un valor que uno aprecia. ¿Qué es lo que te apasiona en la vida?, si aún no has descubierto una pasión, ¿qué te gustaría apasionarte?, y aprovecho para invitar a las amigas @cirangela @andreyohari y @kei2, por mi parte les contaré cómo descubrí mi verdadera pasión por la escritura y cómo me convertí en una creadora de contenido.
Todo comenzó en mis años de bachillerato, cuando una tarea escolar cambió mi vida por completo, recuerdo claramente aquel día en el que mi profesora de castellano nos asignó una tarea especial: responder unas preguntas sobre Cien años de soledad, la famosa novela de Gabriel García Márquez, y hacer un resumen detallado, como leíamos el libro en clase, debíamos entregar nuestras respuestas al día siguiente, sin embargo, me encontré con un pequeño problema: no tenía impresora y tampoco podía costear los gastos de un ciber.
ENG
Hello beautiful ladies of the hive, today again I join this edition 134, this time I will answer the question #2 A passion is a value that one appreciates, what are you passionate about in life, if you have not yet discovered a passion, what would you like to be passionate about, and I take the opportunity to invite friends @cirangela @andreyohari and @kei2, for my part I will tell you how I discovered my true passion for writing and how I became a content creator.
It all started in my high school years, when a school assignment changed my life completely, I clearly remember that day when my Spanish teacher assigned us a special task: answer some questions about One Hundred Years of Solitude, the famous novel by Gabriel García Márquez, and make a detailed summary, as we read the book in class, we had to deliver our answers the next day, however, I encountered a small problem: I had no printer and I could not afford the cost of a cyber.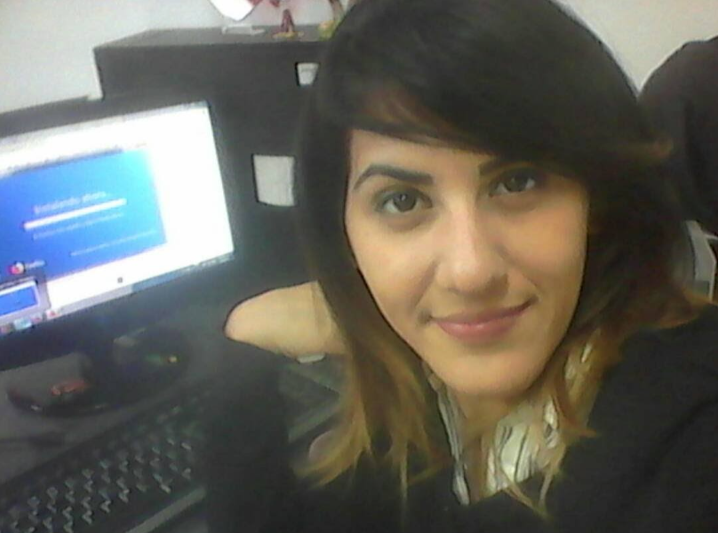 Pero eso no me detuvo, decidí tomar las hojas de examen que tenía en casa y llené las cuatro páginas con el resumen y las respuestas a las preguntas, pasé medio día concentrada en esa tarea, dejando que mi amor por las palabras y la escritura fluyera libremente, cuando entregué mi trabajo, la profesora quedó sorprendida y encantada con el esfuerzo y la dedicación que había puesto en la tarea, pues ella también estaba dando clases en la universidad y me hizo saber que ni allá le habían entregado un escrito tan extenso, desde ese día, todo el colegio supo que yo estaba destinada a estudiar comunicación social, me convertí en la ayuda de mi profesora, una tutora estudiante que disfrutaba cada momento en el que podía compartir mi pasión por la escritura con los demás.
Con el tiempo, la tecnología avanzó y el papel de los escritores de blog evolucionó, ahora nos llamamos creadores de contenido, y es un título que llevo con orgullo, mi pasión por escribir me llevó a explorar diferentes plataformas y, en la actualidad, comparto mis pensamientos, historias personales y consejos a través de mi blog y también me desempeño como creadora de contenido en la página de Instagram de la Dirección de Cultura de la Universidad del Zulia, puedes encontrar mis escritos en @culturaluz, para mí, la escritura es sinónimo de libertad, me permite expresarme de manera auténtica, compartir mis experiencias y conocimientos, y conectar con personas increíbles alrededor del mundo, a través de mis palabras, busco inspirar, informar y entretener a aquellos que me leen.
But that didn't stop me, I decided to take the exam papers I had at home and filled the four pages with the summary and the answers to the questions, I spent half a day concentrating on that task, letting my love for words and writing flow freely, when I handed in my work, the teacher was surprised and delighted with the effort and dedication I had put into the task, From that day on, the whole school knew that I was destined to study social communication, I became my teacher's helper, a student tutor who enjoyed every moment in which I could share my passion for writing with others.





Over time, technology advanced and the role of blog writers evolved, now we call ourselves content creators, and it's a title I carry with pride, my passion for writing led me to explore different platforms and, currently, I share my thoughts, personal stories and advice through my blog and I also serve as a content creator on the Instagram page of the Directorate of Culture of the University of Zulia, you can find my writings at @culturaluz, for me, writing is synonymous with freedom, it allows me to express myself authentically, share my experiences and knowledge, and connect with amazing people around the world, through my words, I seek to inspire, inform and entertain those who read me.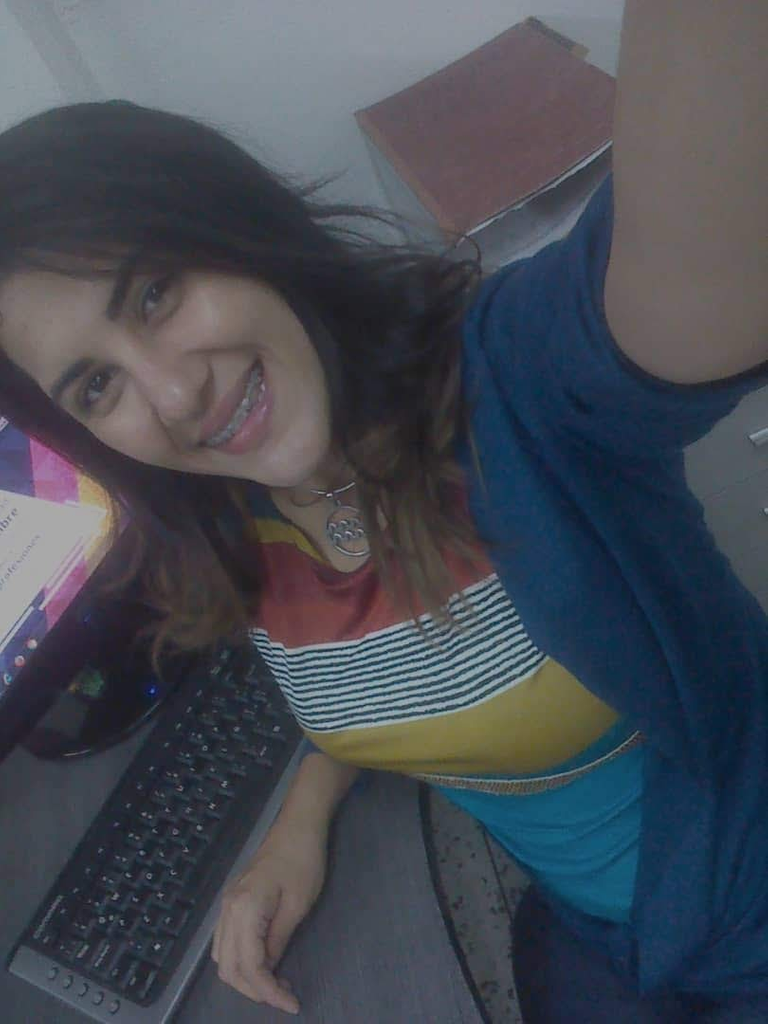 Si te gustaría conocer más sobre mi pasión por escribir y descubrir mi contenido, te invito a visitar mi blog, en él encontrarás una variedad de temas que abarcan desde historias personales hasta consejos útiles para la vida cotidiana, espero que disfrutes de mis escritos tanto como yo disfruto creándolos, gracias por acompañarme en este viaje de exploración y crecimiento, estoy emocionada por seguir aprendiendo y descubriendo nuevas tecnologías que me permitan mejorar como escritora y creadora de contenido, recuerda que la pasión por escribir es algo personal y único para cada individuo, si consideras que escribes bien, lo primero es no te compares con otros escritores, en lugar de eso, enfócate en tu propio crecimiento y desarrollo, disfruta del proceso y permite que tu creatividad fluya sin restricciones, dedica tiempo a leer, practicar y experimentar, no importa si estás comenzando o si ya llevas tiempo escribiendo, siempre hay espacio para crecer y mejorar.
Permítete explorar tu pasión por la escritura y verás cómo esta hermosa forma de expresión puede transformar tu vida. Anímate a descubrir el poder de tus palabras y deja que tu pasión por escribir te lleve a lugares maravillosos, recuerda lo más importante es escribir desde el corazón y compartir tu voz única con el mundo, no te preocupes por la aceptación o el juicio de los demás, ya que la verdadera satisfacción está en disfrutar del proceso creativo y en el impacto que puedes tener en los demás a través de tus palabras.
If you would like to learn more about my passion for writing and discover my content, I invite you to visit my blog, in it you will find a variety of topics ranging from personal stories to useful tips for everyday life, I hope you enjoy my writings as much as I enjoy creating them, thank you for joining me in this journey of exploration and growth, I am excited to continue learning and discovering new technologies that allow me to improve as a writer and content creator, remember that the passion for writing is something personal and unique to each individual, if you consider that you write well, the first thing is not to compare yourself with other writers, instead, focus on your own growth and development, enjoy the process and allow your creativity to flow without restrictions, take time to read, practice and experiment, no matter if you are just starting or if you have been writing for a while, there is always room to grow and improve.
Allow yourself to explore your passion for writing and you will see how this beautiful form of expression can transform your life. Dare to discover the power of your words and let your passion for writing take you to wonderful places, remember the most important thing is to write from the heart and share your unique voice with the world, do not worry about the acceptance or judgment of others, because the real satisfaction is in enjoying the creative process and the impact you can have on others through your words.

Recursos Utilizados | Resources Used
La imagen del banner y el divisor fueron tomadas del post original de Ladies of Hive | The image of the banner and splitter were taken from the original Ladies of Hive post

Las fotos de las comidas son de mi autoría tomadas con mi celular Moto E5 Plus | The pictures of the meals are of my authorship taken with my Moto E5 Plus cell phone

Traducido con www.DeepL.com | Translated with www.DeepL.com/Translator


---
---