Paulownia tree case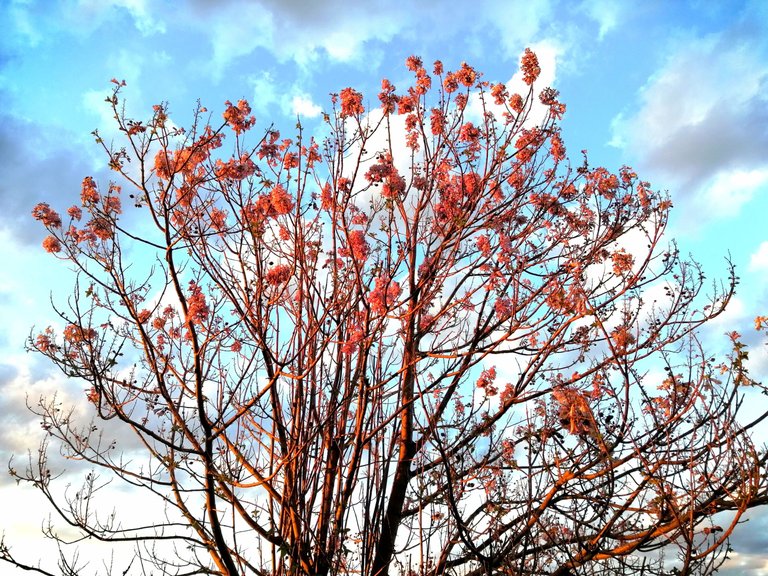 Now that, because of the cycle of life, it is time again to collect and remove the fallen leaves of the trees from the gardens, I return to my photos of the gorgeous blossoms of this beautiful tree, which I have already told you about - Paulownia tree.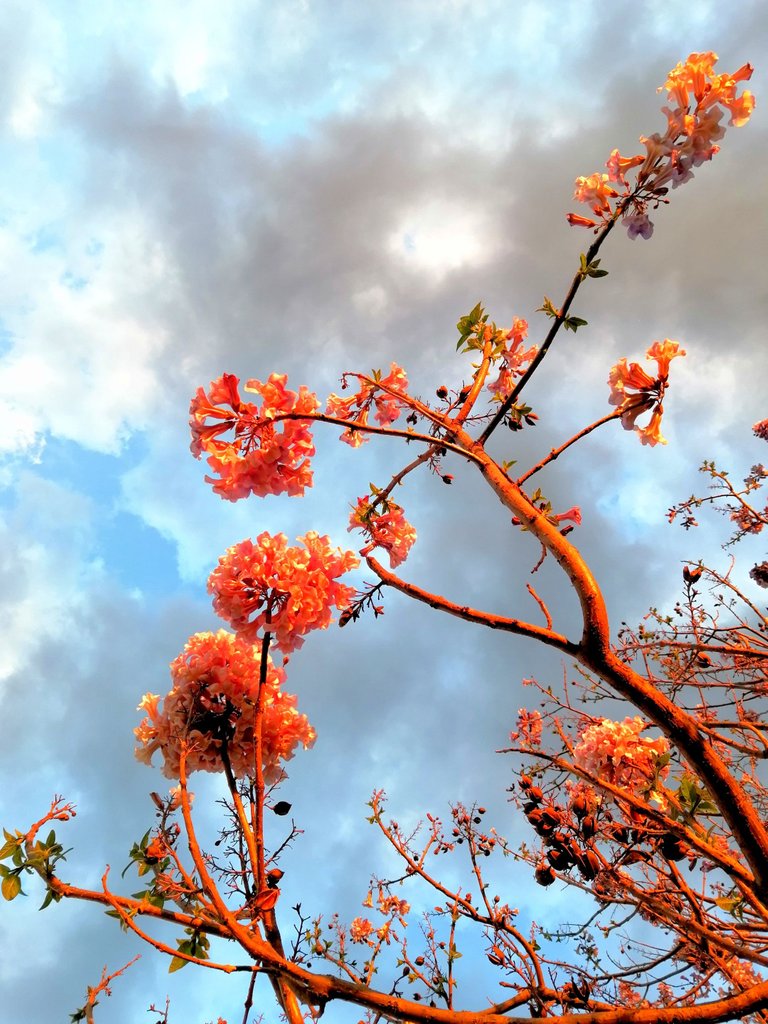 ---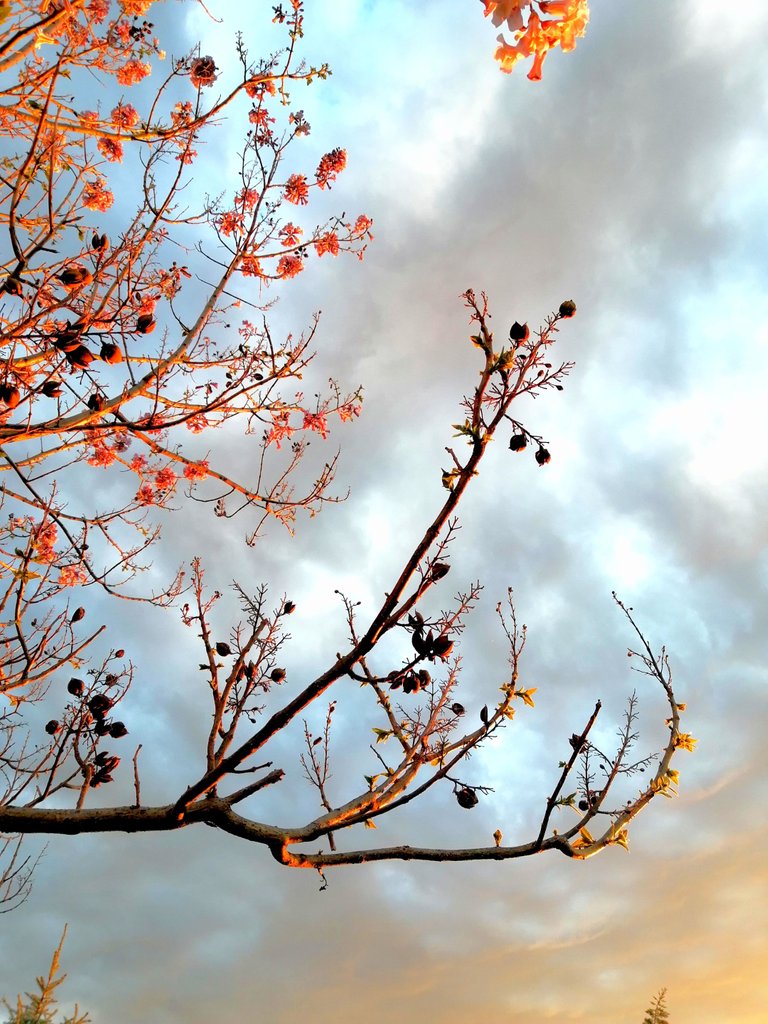 ---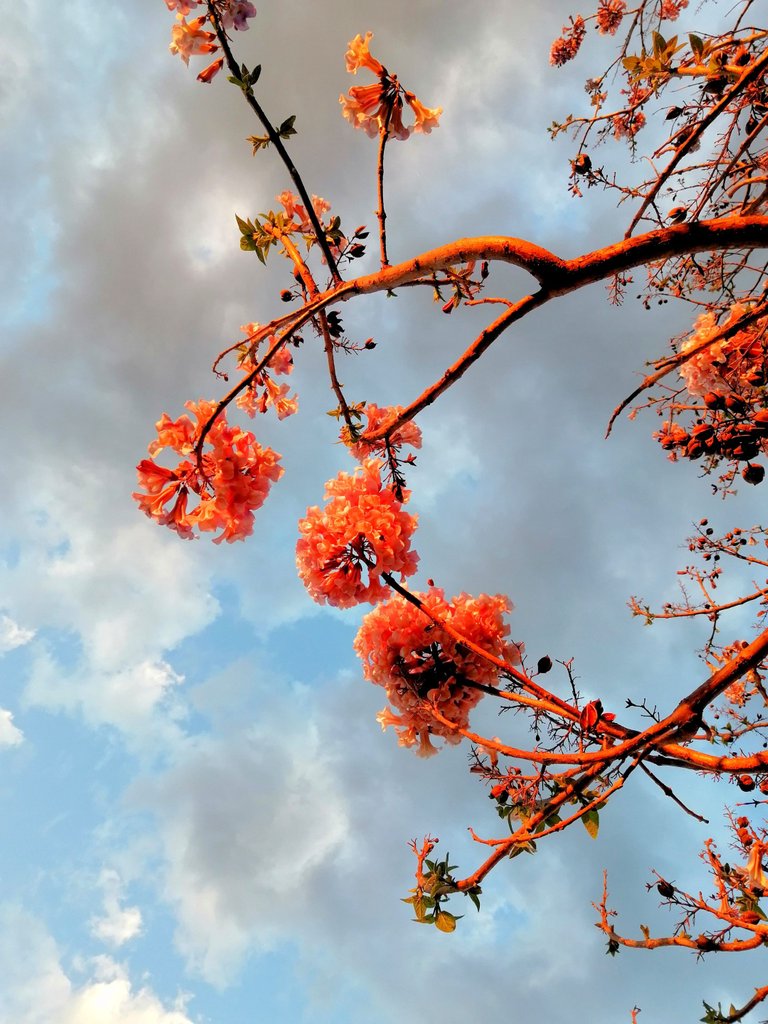 I once told you that this is my favorite tree.
And than I told you that this is not my favorite tree anymore.
Actually, I can assume that for some time these trees were very modern in the country where I live. Although in the part where I lived more, I have never seen such a tree in my life. And because these trees are really extremely beautiful and you can see this in the photos, and it was fashionable to plant them, no one then, at that time, knew that they were not quite suitable for decorating personal gardens.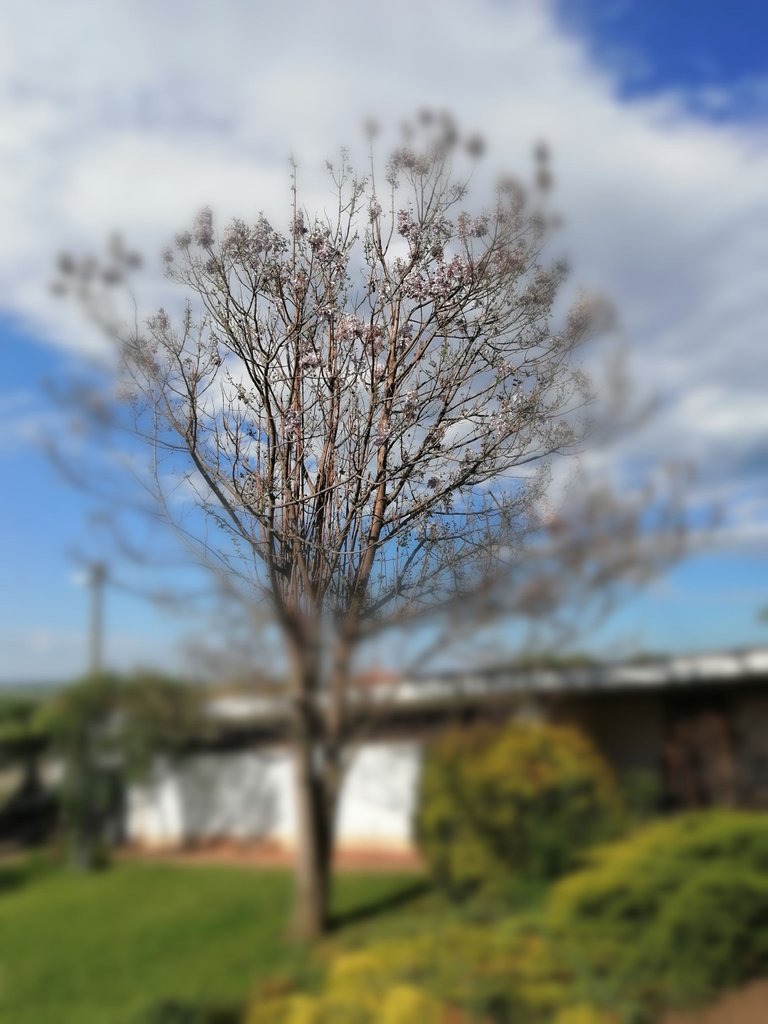 ---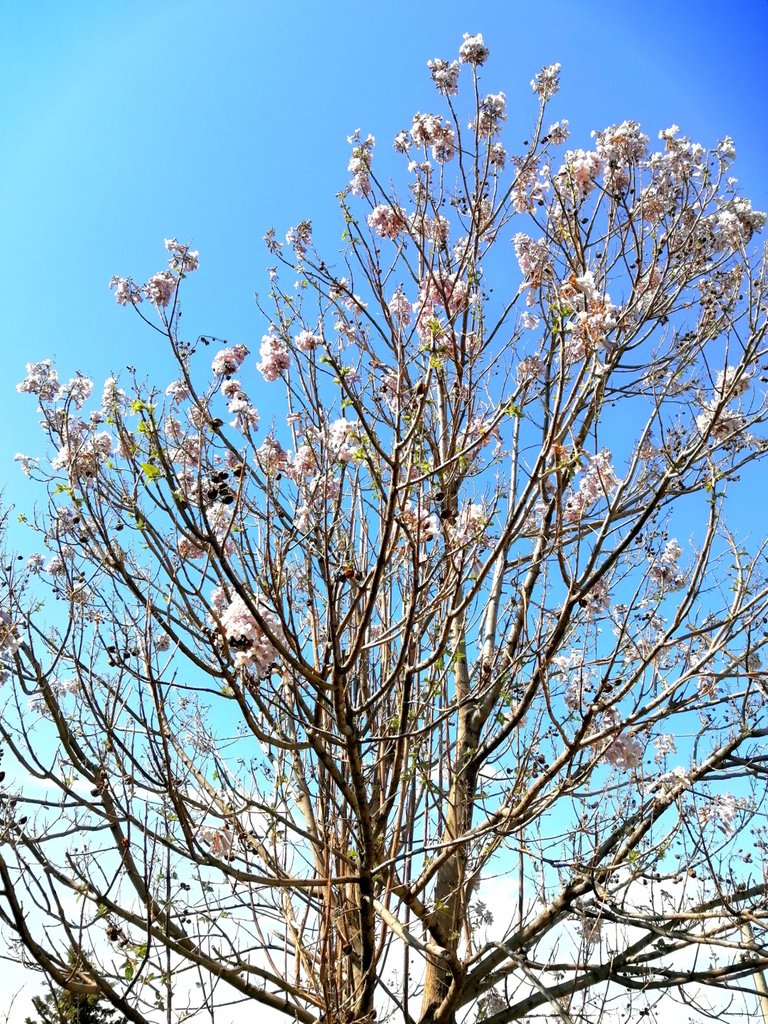 (I already told you why)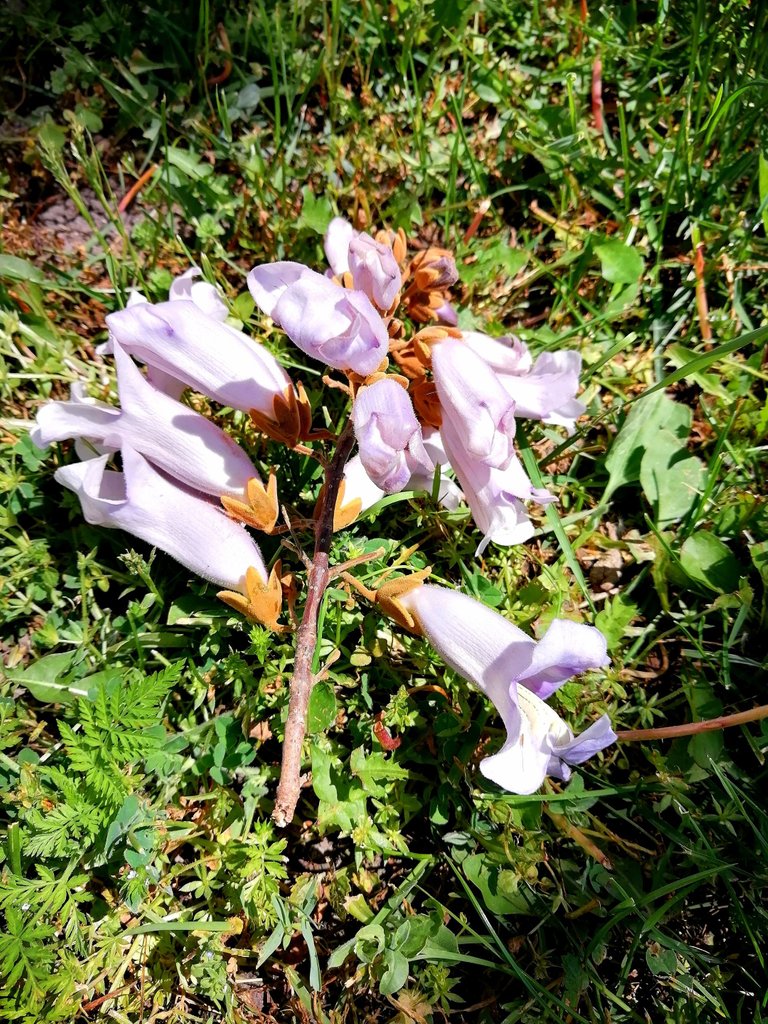 ---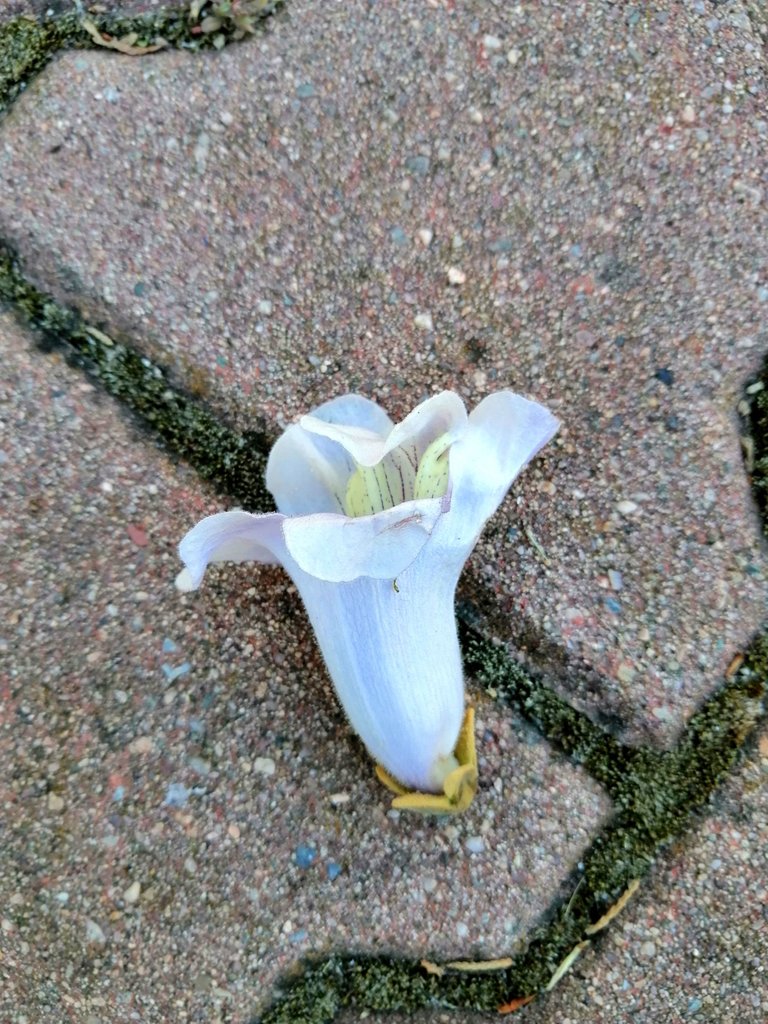 ---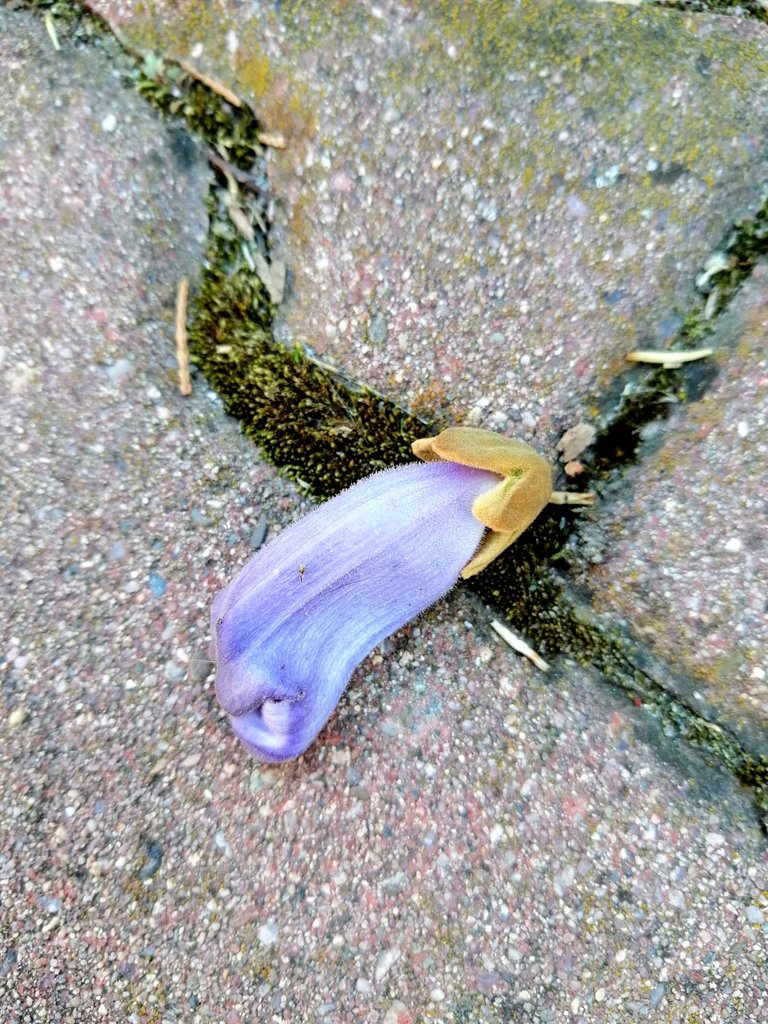 And I already told you about the blossoms and leaves 'issues'.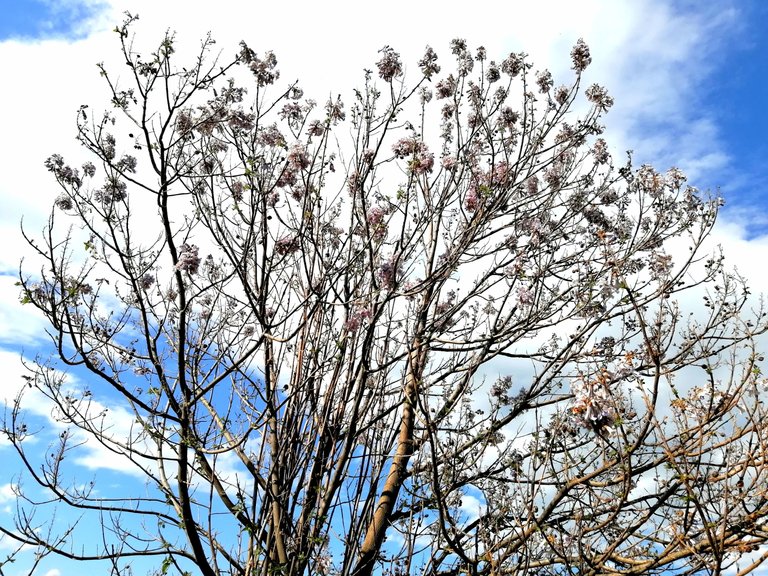 ---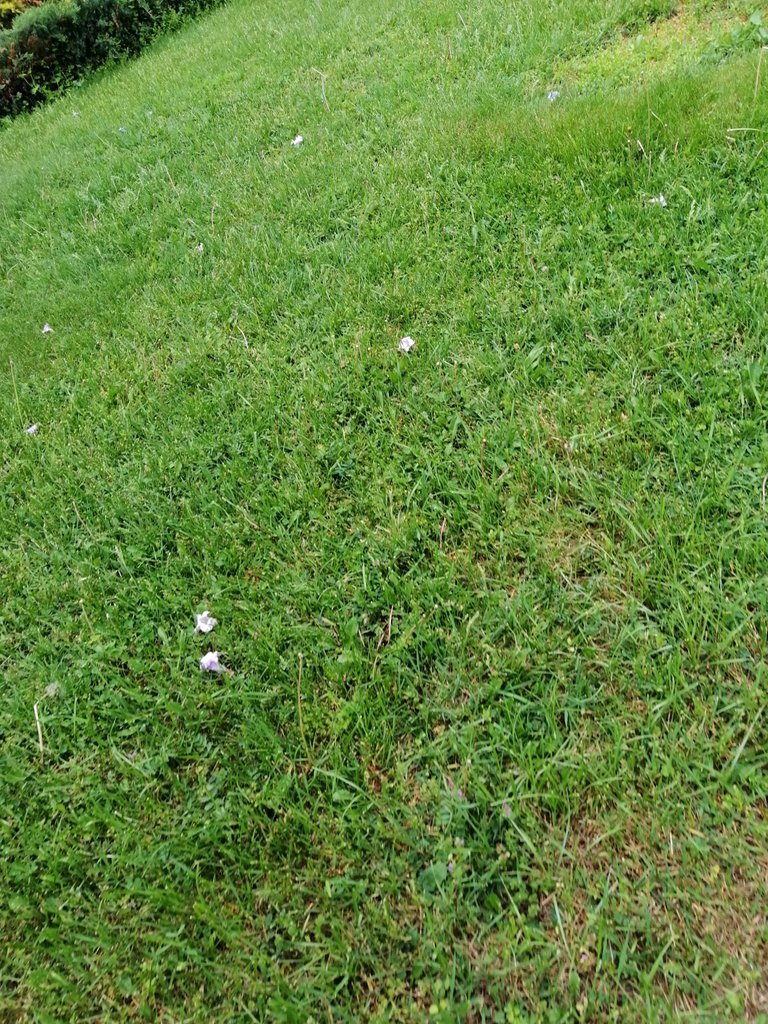 ---
---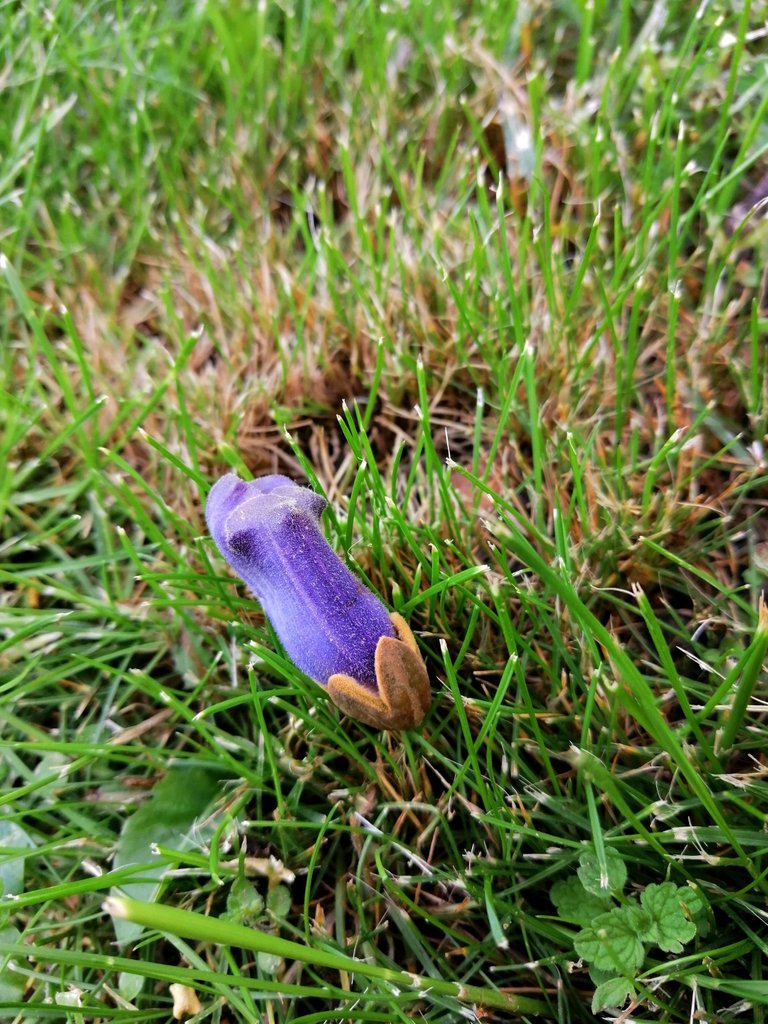 ---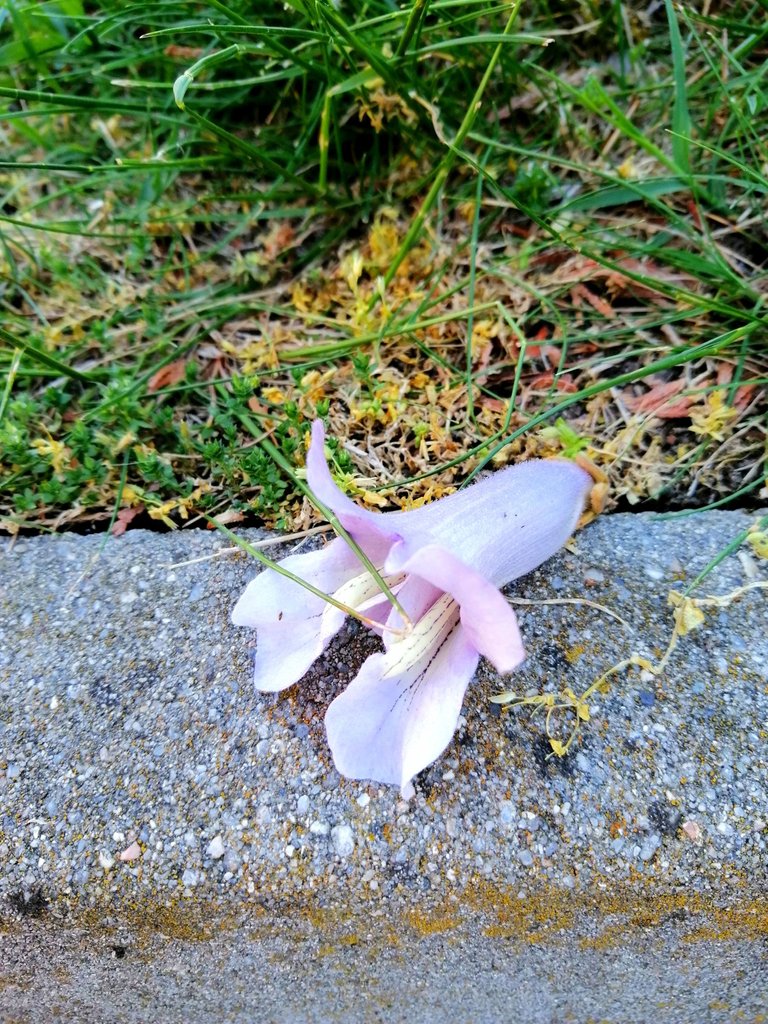 ---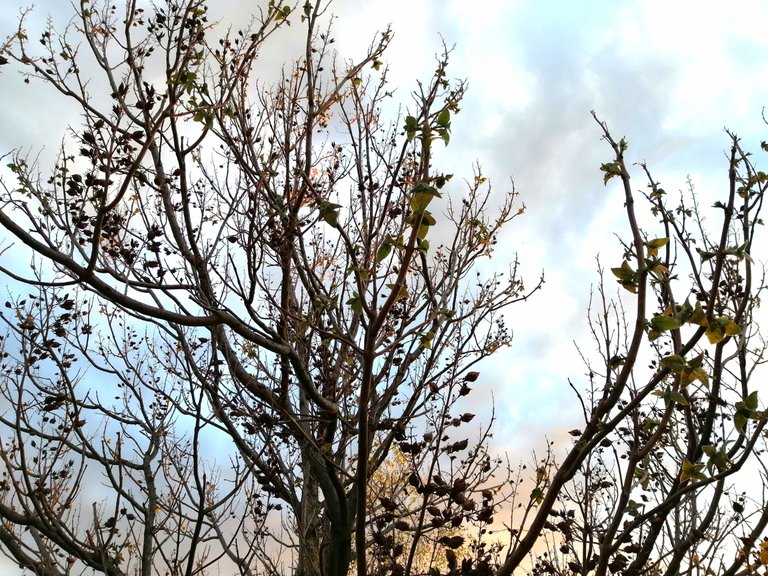 I don't know which problem is bigger and which is smaller. But come to think of it, the problem with collecting fallen flowers is smaller. Because they, although large, are still easy to gather in a bucket with a broom and shovel.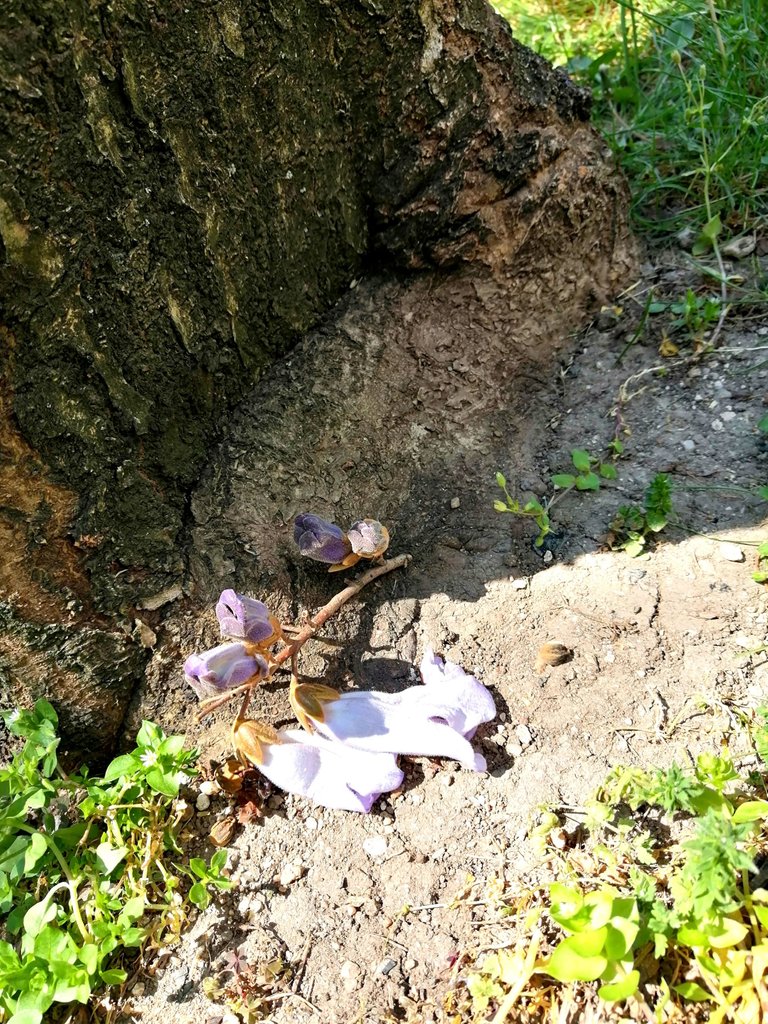 ---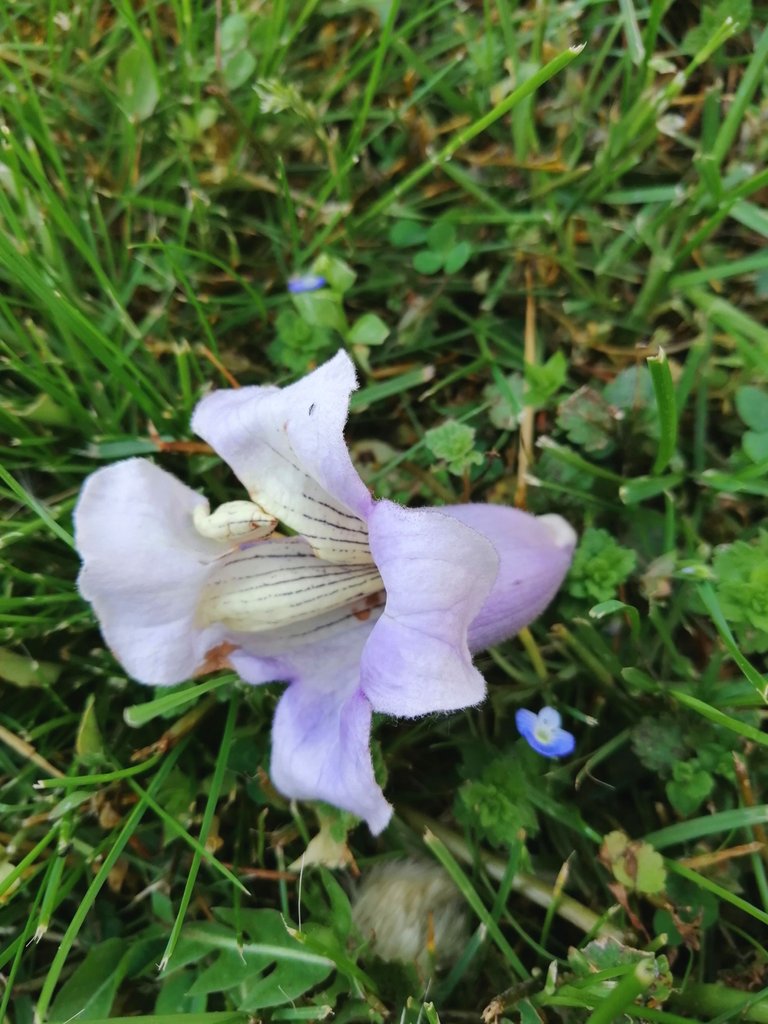 ---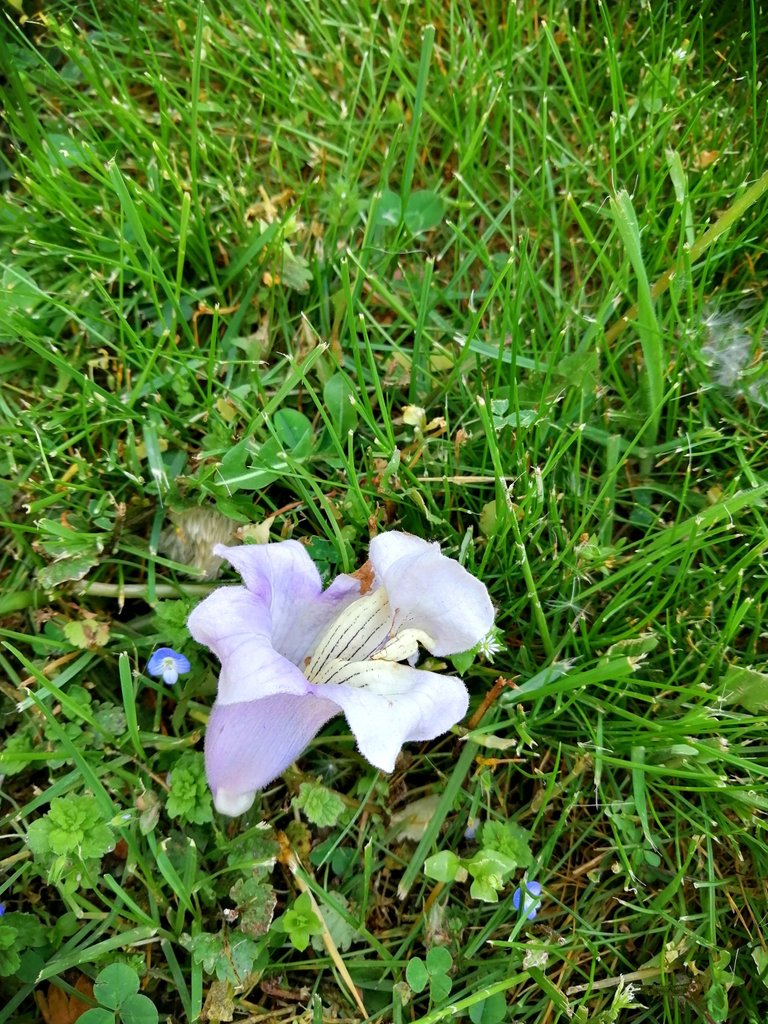 While the leaves can not be collected with a broom and shovel. Nor with any other garden tool.
Because most of them are so big:
(this leaf is twice as long as the length of my hand)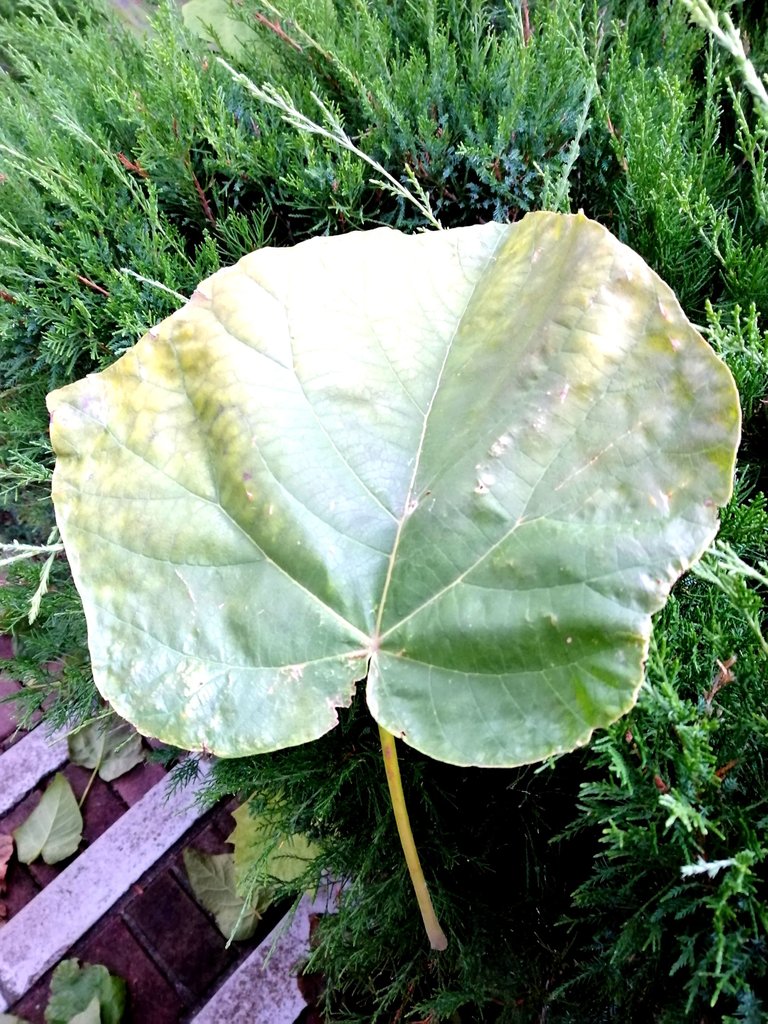 And because of their size, the most convenient way to collect them from the lawn and ornamental shrubs on which they fall is by hand.
So now, in the fall is the time when I have to go around the garden every day and bend down and stand up 100 times while collecting them.
This is a wonderful workout for a person who has been restricted from traveling for the past two years.
But still, isn't it a little too much?
---
Copyright: @soulsdetour
---
| | |
| --- | --- |
| | Soul's Detour is a project started by me years ago when I had a blog about historical and not so popular tourist destinations in Eastern Belgium, West Germany and Luxembourg. Nowadays, this blog no longer exists, but I'm still here - passionate about architecture, art and mysteries and eager to share my discoveries and point of view with you. |
---
---