ACT OF KINDNESS: The Joy of Giving!
Dear friends
---
How are you? I'd like to share some of my activities this week.
I went to my province Boljoon to have #ActOfKindess.
I have been giving gifts to my place since before but I was not able to share them here.
There is always joy in giving which motivates me to continue doing #ActOfKindess.
We give because we have been blessed.
This is our community picture. I hope it will motivate you to do the same. There are a lot of people who need some support.
All of them present in their abandoned chapel have received 5 kilos of rice.
---
We had our sharing of stories of life!
This is eating Avon. She said, "Problems and suffering are always part of our existence here in this world. But the very important is to strive to find the meaning in our life."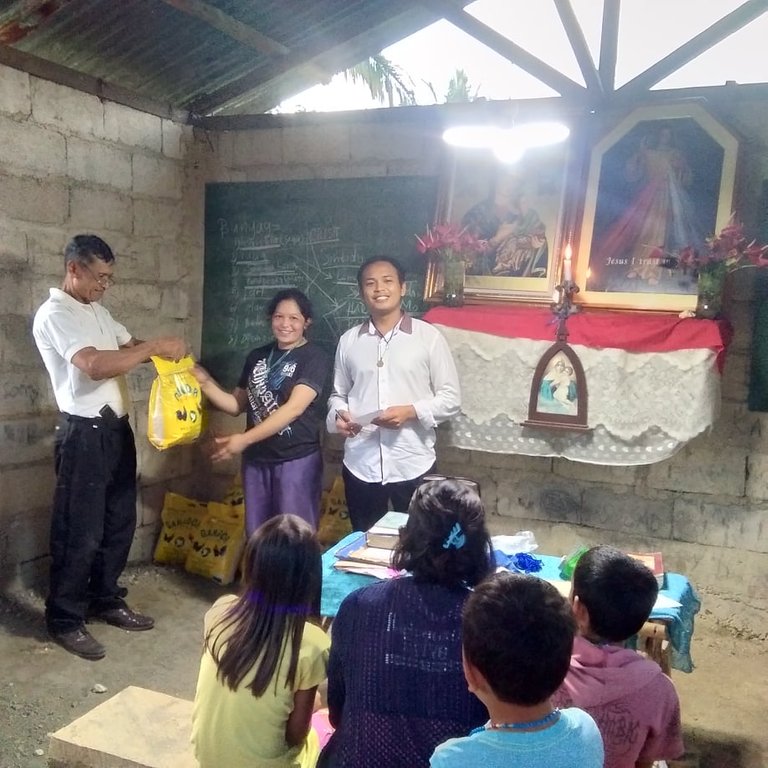 ---
This is Lola Karing. She lived alone. Her husband passed away 8 years ago. And her only son was killed by the polismen. It was an act of injustice killing.
She said, "All my loved ones had passed away. But it seems this time I am not alone being with you. I am happy to receive this gift. Hopefully more blessings to come."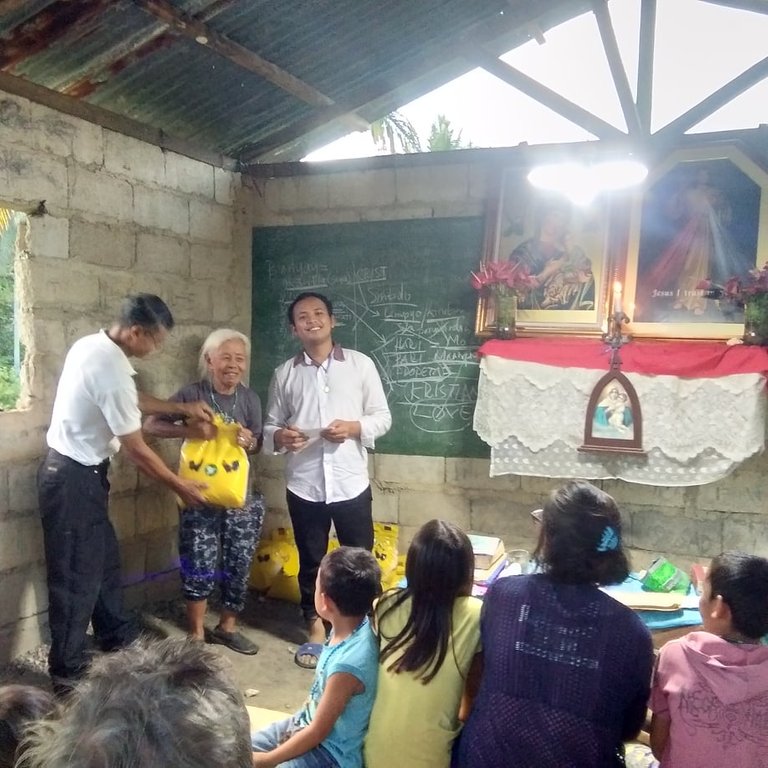 ---
This is sister Lita. Who is very active in every activity we have. She is the one who gives a list of names who will receive gifts.
She said, "I am so happy that I am here. We can share our stories of life. I am always inspired by your story. I am happy that we are here to receive a gift. Thus, whatever we have in life, we will share one another. For it is in giving that we receive more."

---
This is Cloue. She is second to the last of her family.
She said, "I am always happy to help in every activity we have. I am working hard in my studies right now; hopefully, someday I can help someone who needs me."

---
This is Lola Doray. Her husband passed away 9 years ago. She only lives with her son.
She said, "I am already old. I am going to share with you the secret, how to get old. Sleep well, don't smoke. Exercise. Don't be stressed. Choose to live happily. Enjoy life in everything you do. Problems are always there. And the solution is also there. There would be no problem without a solution. Keep fighting in life."
---
This is Tiyo Cito. He has one son. His wife is now working in the City to support them financially.
He said, "Life is hard to survive every day. But there is always something to be grateful for. I am always grateful to have a gift of rice today"

---
This is Soling and Tiyo Jose. The husband of Soling died of sickness. And the wife of Tiyo Jose died during labor. And now they choose to love one another.
They said, "Life is a choice. Even sometimes we get hurt but still choose to be happy. Even sometimes we are holding thorns of roses. But still, we are hopeful in life."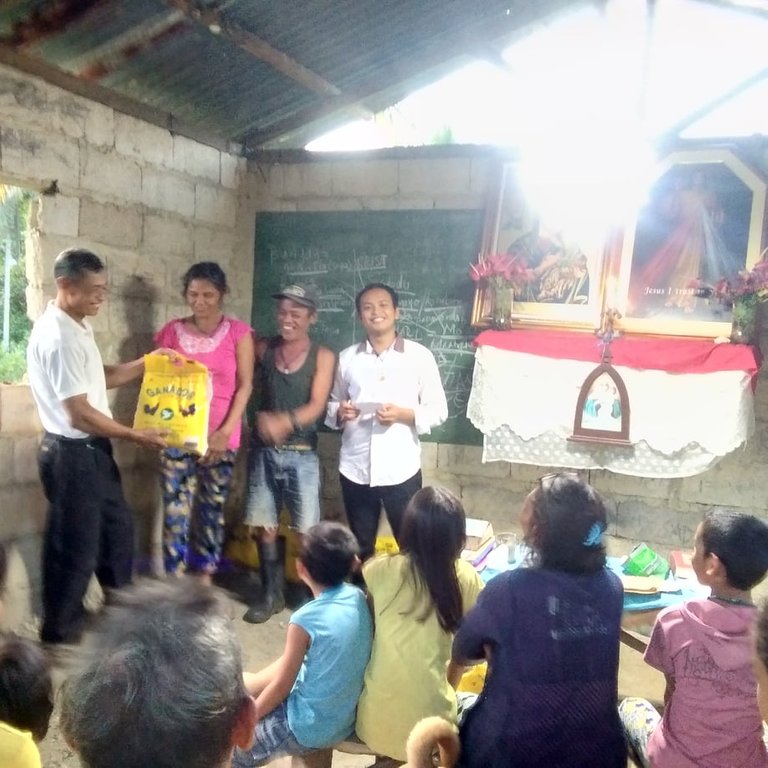 ---
This is Libet. She is the youngest daughter of Lilia.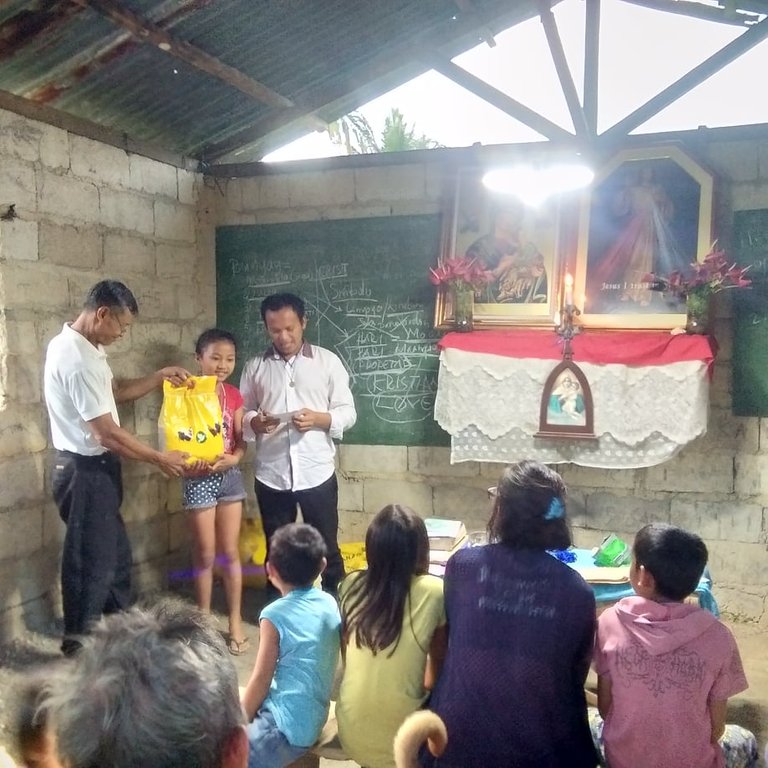 ---
This is Reyjie. A good son. He is always bringing flowers to their cute chapel.
He said, "I am always happy every time we have sharing of stories. So that I can also share my life to you as a good son."

---
This Eduardo and Eduvejis. They have one son and two daughters.
They said, "I am always grateful to God for all the blessings we have. Every day we woke up, there is always something to be grateful for. Thus, focusing on positive things will make us happy in life."

---
This is Cesar. He has 8 daughters and 4 sons. All of them are now married.
He said, "We have a big family but now all my sons and daughters have their own family, too. It is sad to say that we are alone with my wife. But is okay. I am happy to see my sons and daughters building their families beautifully. I always accompanied them in my prayers."

---
This is Julio. He is good at cooking. Every time there fiesta and wedding. He is always invited to do cooking.
He said, "To cook deliciously is my God's given talents. Every time we have a fiesta here in our chapel. I always volunteer to cook. It is one thing that I can contribute."

---
This is Mayann. She has one son. She is now working in our barangay.
She said, "I am struggling in life. Because the price of vegetables is down. Fertilizers and pesticides are so expensive. But we still fight for life and continue planting and someday we will be blessed."

---
This is the family of Mesia.
They said, "Family is the gifts from above. Even sometimes it is hard to support in terms of daily needs. Until now we are still alive. This is something to be grateful for."

---
This is Bea.
She said, "Even I live in another mountain and it is so far just to be here. I am always happy that every time I am here; I'm always blessed."

---
This Princess and John
They said, "I am thankful for the gift. I hope we can receive more in December, heheheh,."

---
This is Jedelyn. She has owned a sari-sari store.
She said, "God is always in our life. In everything, we do in life. There is always a season of scarcity and a season of prosperity. The very important let us be grateful in every season we have in life."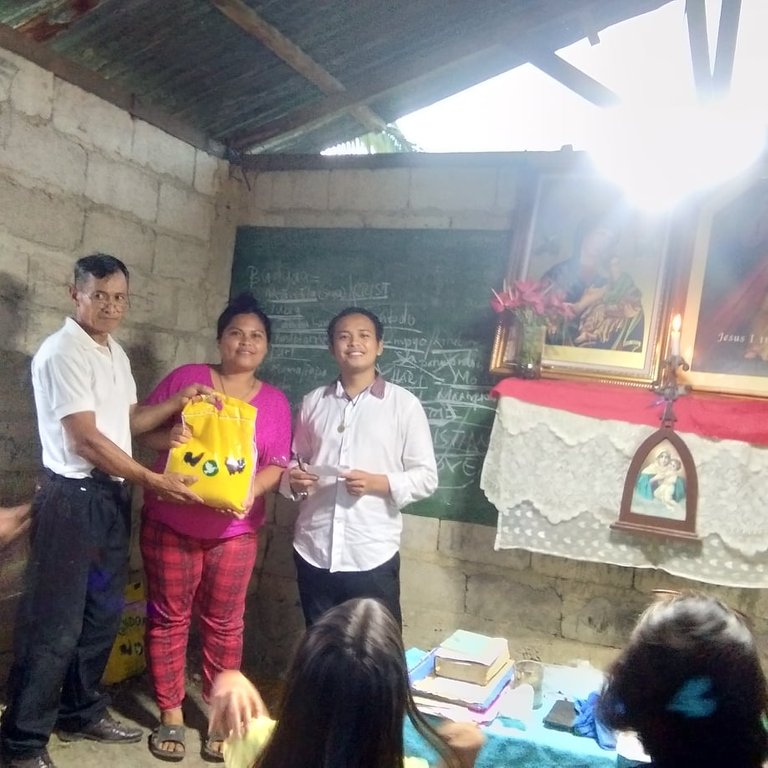 ---
---
My dear friends thank you so much for reading my stories of today.
I hope you are inspired. It is my wish that you can have an #ActOfKindness this coming December. To give joy. If you wish to be part of my #ActOfKindness; you can contact me. Thank you so much and May you have a prosperous life.
P.S Take care always
@sorenkierkegaard
---
---