Spiderman PS4 art with colour pencils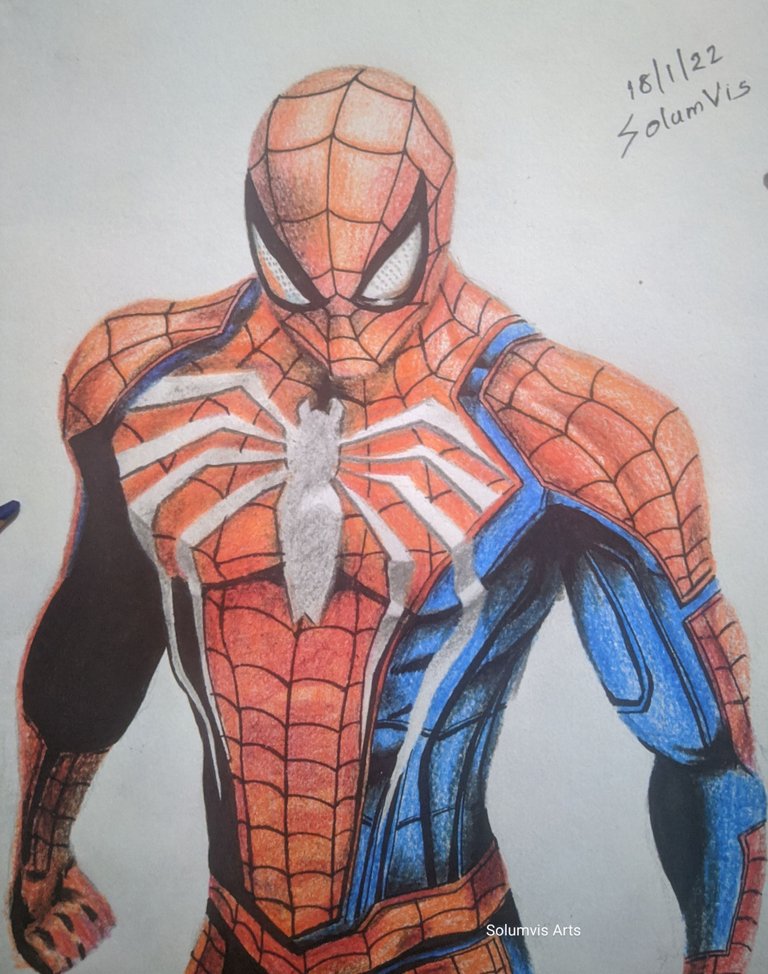 Hello guys, I'm back with another artwork to share with you guys. This time I selected colour pencils from cello brand as medium. I actually bought these to give details to some of my old watercolor drawings. Then I thought maybe I should try colouring with it and this happened. It only costed me around 2$ so pigment is not that good as premium ones like Prisma brand.
I'm someone who is constantly changing their medium depending upon my preference during that time. It also helps me to understand how all these vary in their capabilities. We really need to try all or some of the mediums to understand what's best for our style right? Anyway let me share the process here with you guys. Let's begin!
Reference image link
The process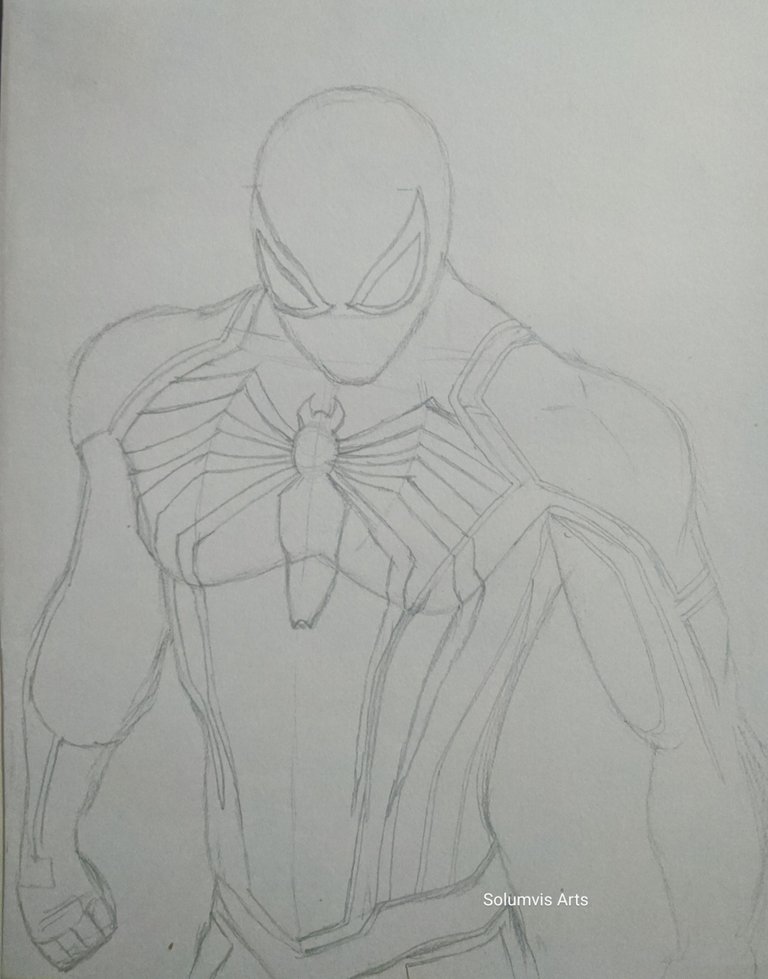 The first thing to do is to make a proper lineart on a nice and clean paper and only then proceed to adding colours. The paper should be somewhat able to handle the colors while painting. I used normal chart paper here for that purpose.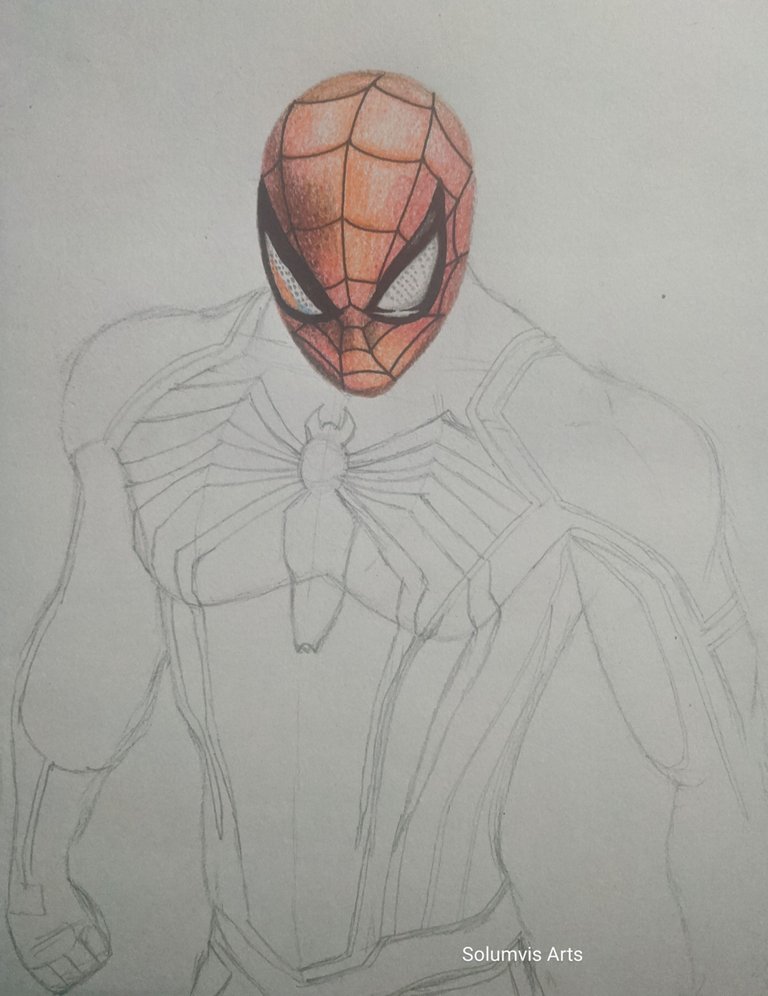 After the lineart is done I started to add colours on his face slowly. It's better to paint slowly with this one to get the perfect blend later. I did the webbing with a gel pen before starting the coloring process.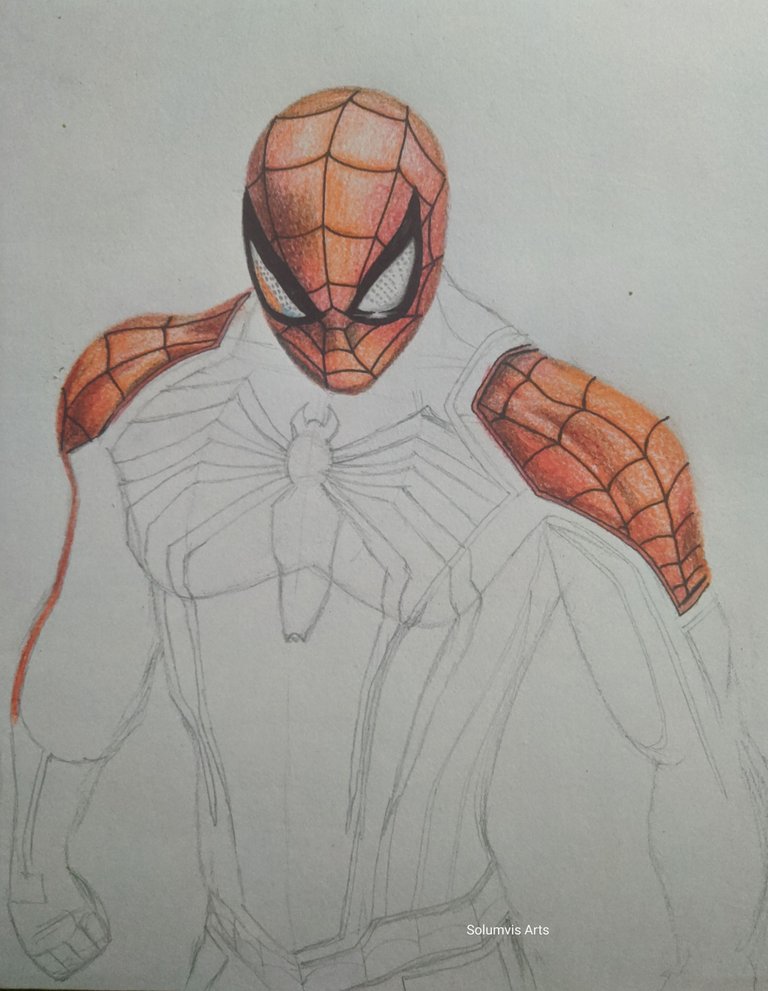 After finishing the mask I proceeded to paint the rest of his suit. I chose red, orange, dark red and dark orange to paint the areas where it was coloured red.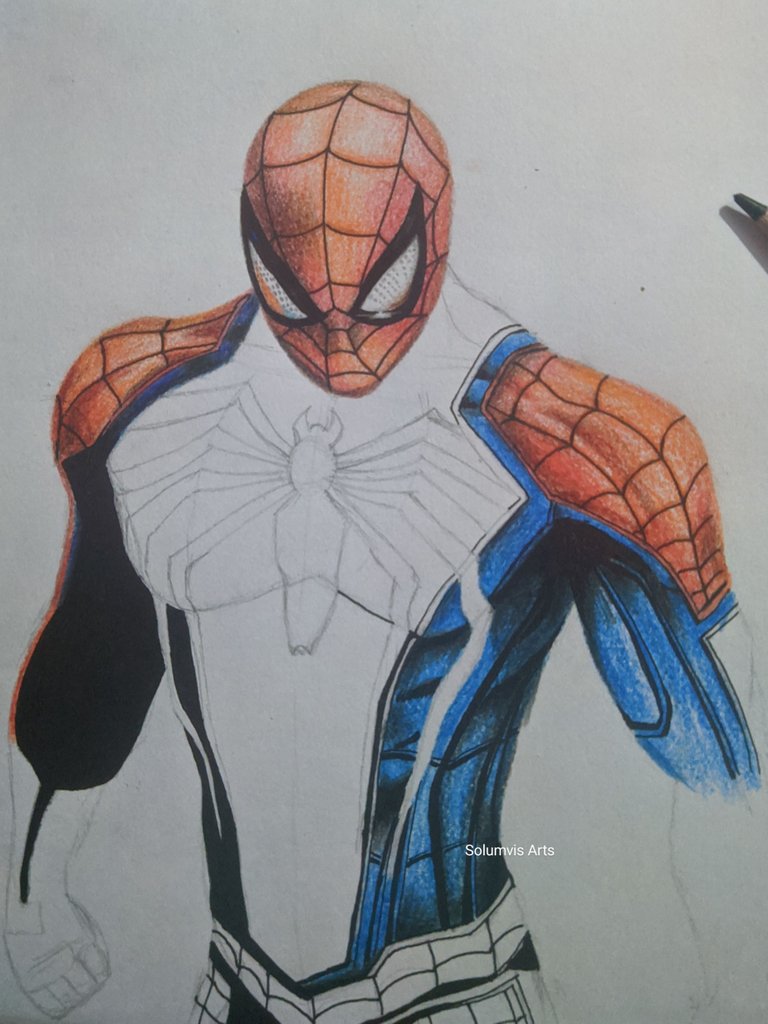 Now it's time to move to the blue parts of the suit. For this I used blue, 2 different darker shades of blue and black. After adding them I started to blend them to get a nice soft gradient look on certain areas.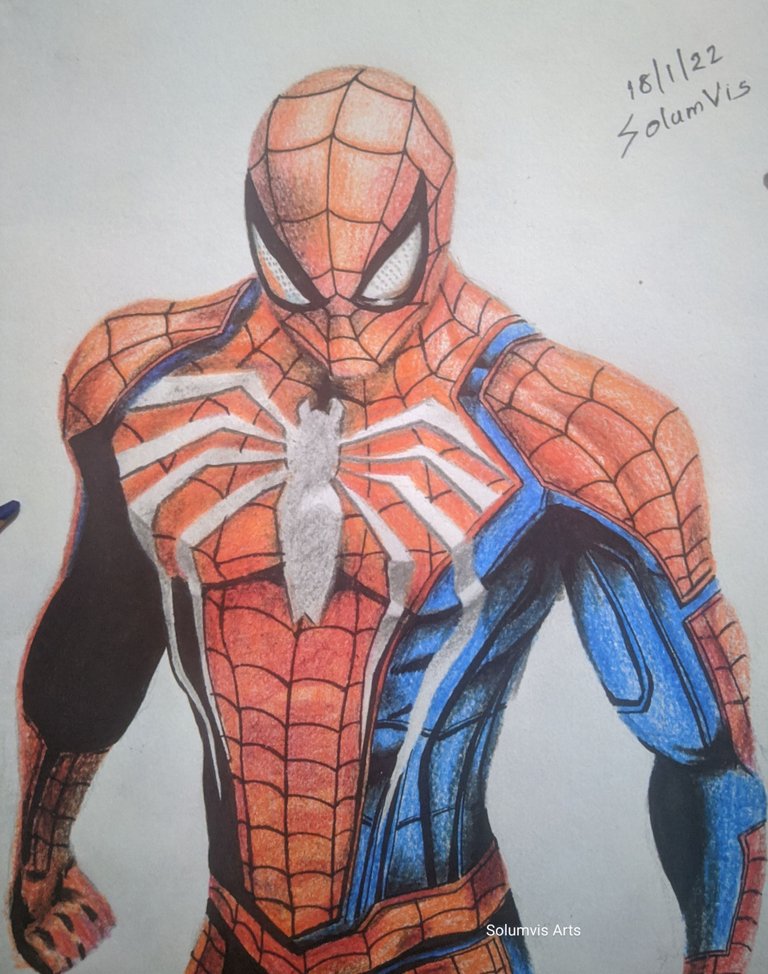 The final step was to colour the spider symbol with grey pencil. I also used my 6B pencil to make it looks a bit more darker. After that I gave some more details to the suit, added shadows on it and re-did the webbing with a bit more darker black gel pen to make it stand out a bit more.
The artwork was completed after 6 hours of painting. Thanks for reading guys and hope you guys enjoy it.
---
---