Lily the Elven Healer (Original character) as my entry for Splinterlands Art Contest

Splinterlands Art Contest
This blog was supposed to be published yesterday but I was busy resetting my hive password. Yeah, things happened and It was worrying me so I had to do it yesterday and now I can finally have my peace of mind so I can blog today peacefully. Thank you @bhattg for showing me how to reset my passwords. I probably wouldn't have found the location of that option without your help XD.
So last week I made an official entry so this week it's going to be an Original character as promised. Honestly, I don't really know how long can I do this because I'll be busy with job hunting soon so until then let's have some fun. I still have one more artwork in queue hehe so I have lots of time to make many more.
I decided to make a character based on Earth Splinter this time and this is what I came up with.
Lily the Elven Healer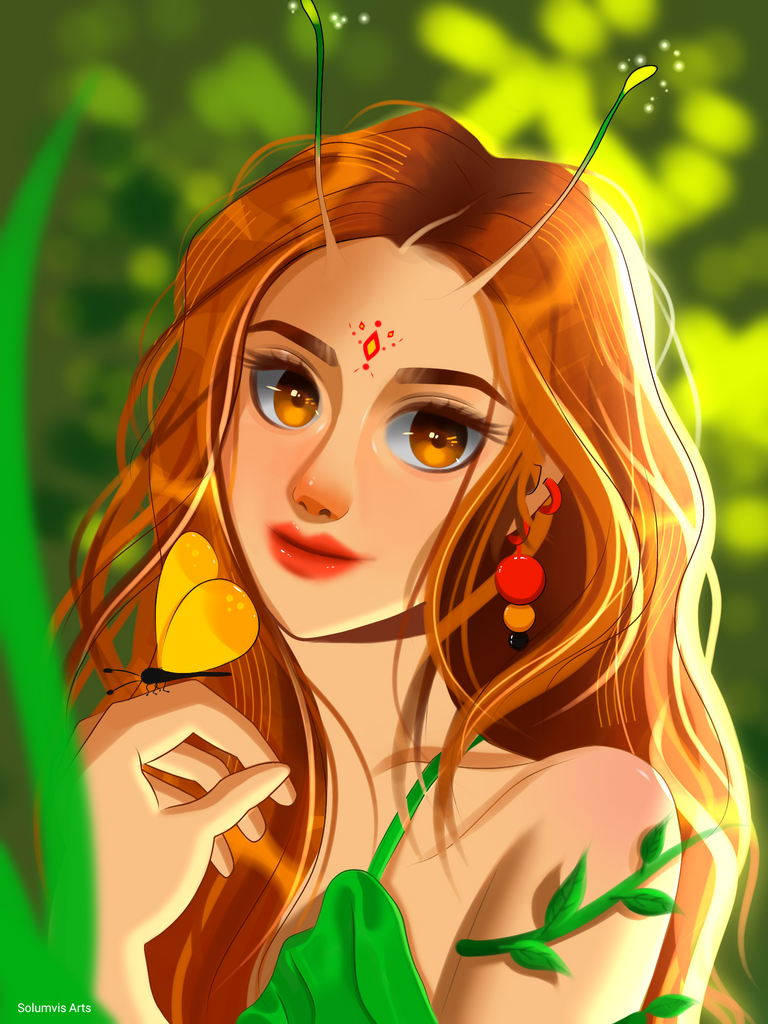 Character Information
Lily is a healer based on earth Splinter. She is an elven fairy wandering around the forest of souls. The only people who can see her are those who had a near-death experience in battle hence her existence is unknown to many.
Her natural healing ability has great use in battle as she can help her comrades regain their status back to normal. Her eleven heritage grants her access to legendary spell books of her ancestors making her one of the most powerful healers in the game. Under this special condition her healing range, speed and efficiency are increased to a great extent which grants her comrades temporary immortality. This illusion of false immortality creates fear in their enemies thereby increasing the chance of victory.
During healing, she is open to attacks and has to rely on others to protect her. Her healing spells also have limited range and duration under normal conditions. Other than being a proficient healer she doesn't possess any battle skills so she has to rely on other members to keep her safe and sound during battle.
Process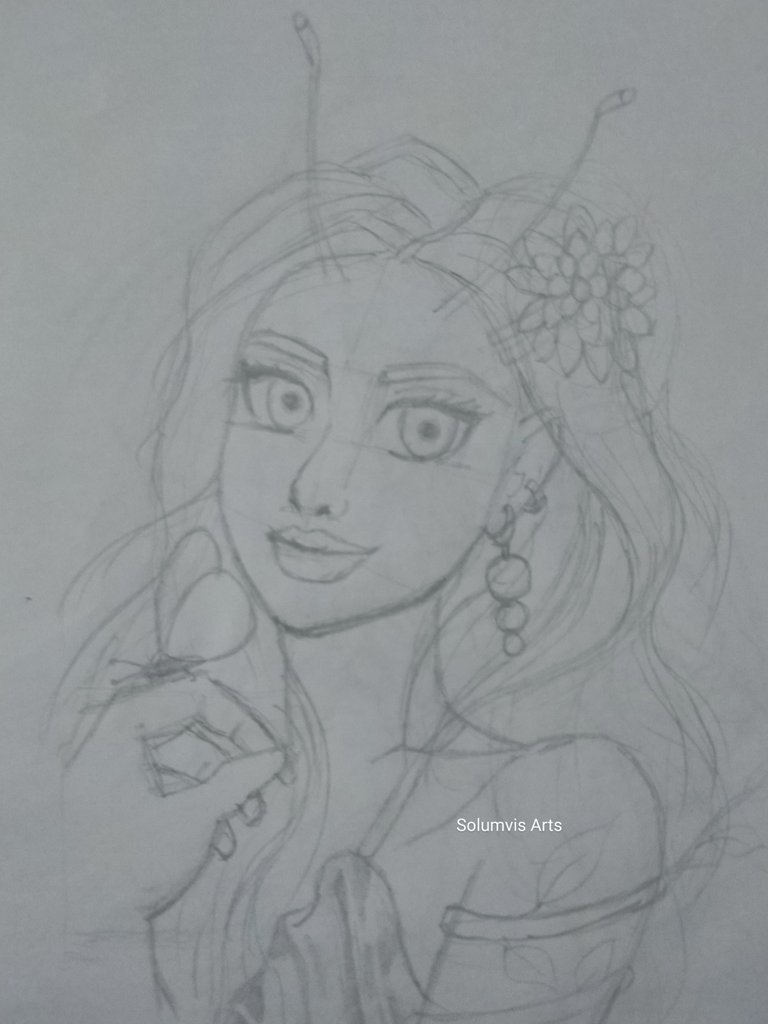 This is one of those special occasions where the rough sketch looks good XD. When this happens it's easy to draw lineart with confidence. I also didn't need to waste any time correcting any face proportion issues as it looked good in both ways.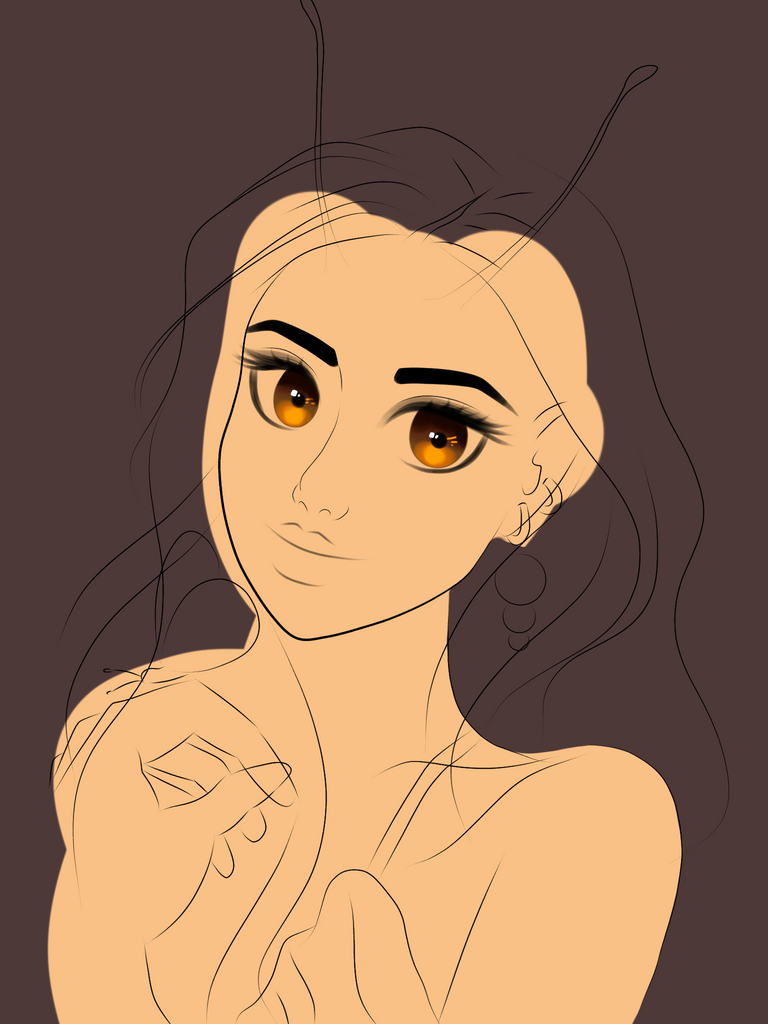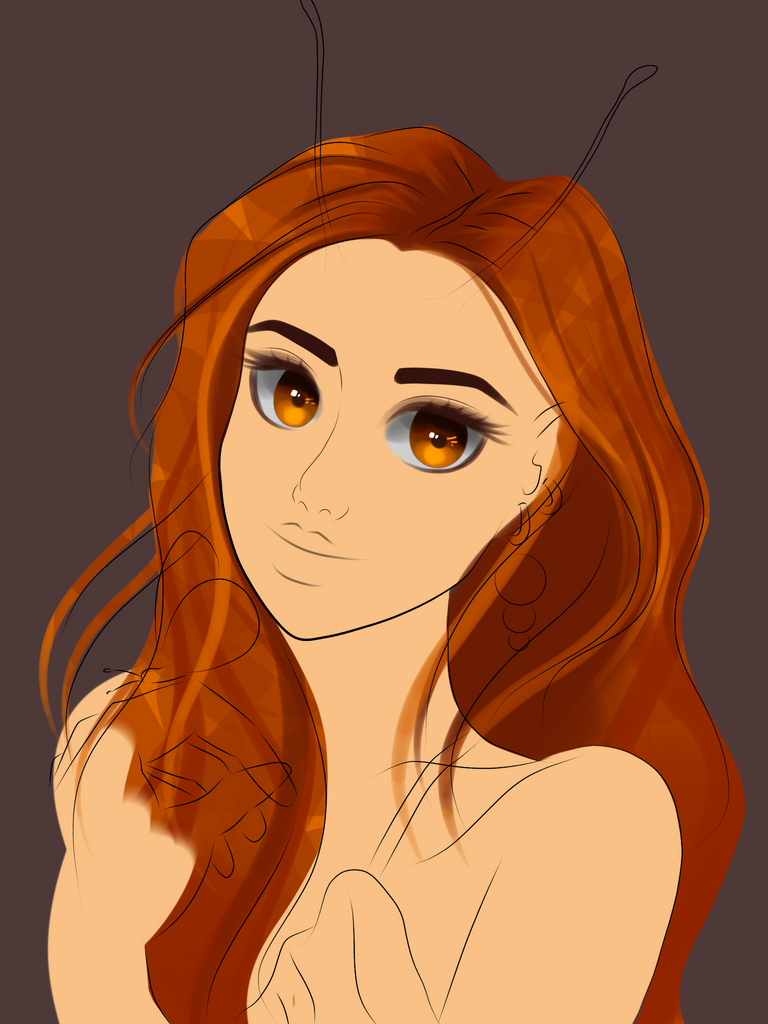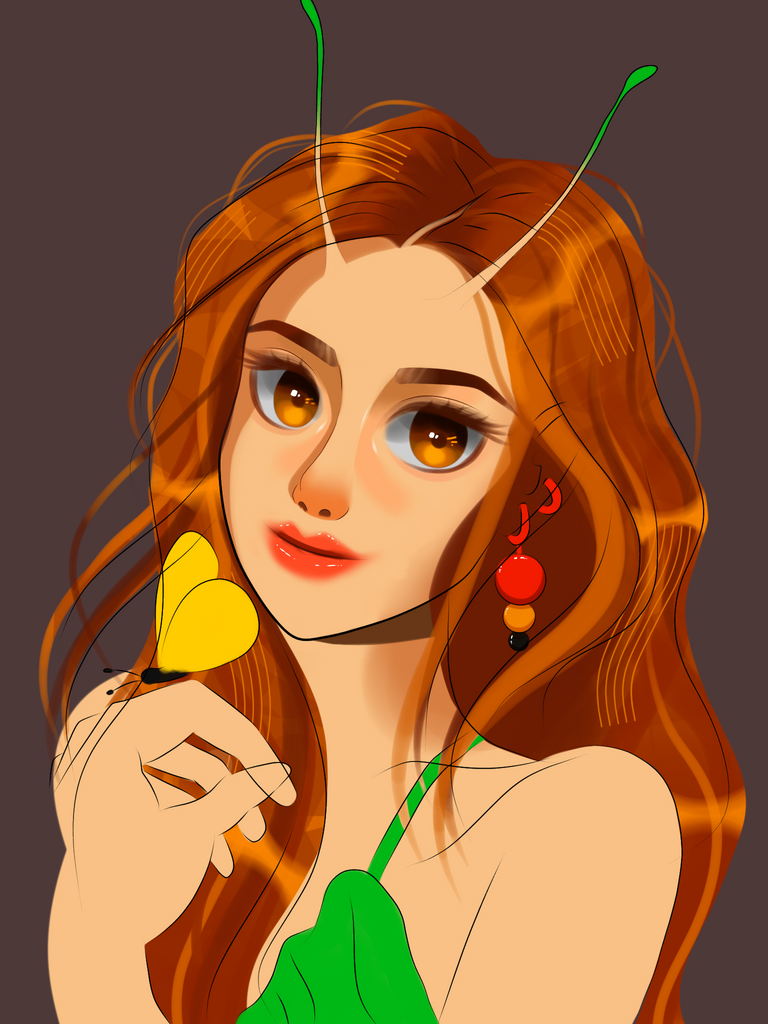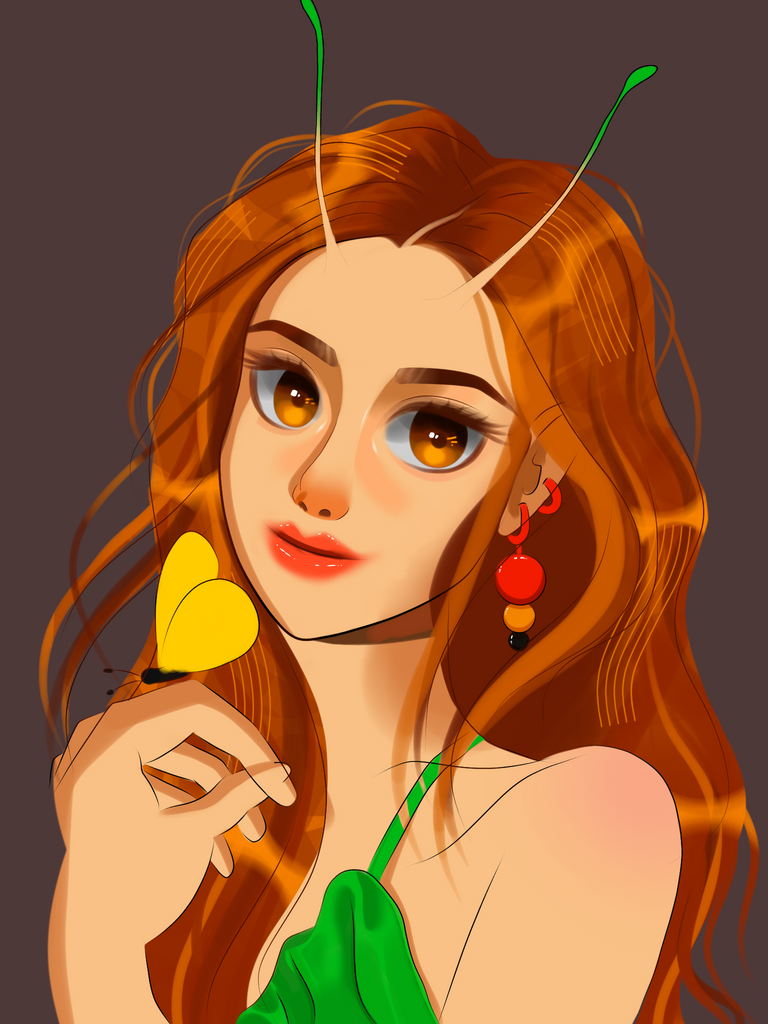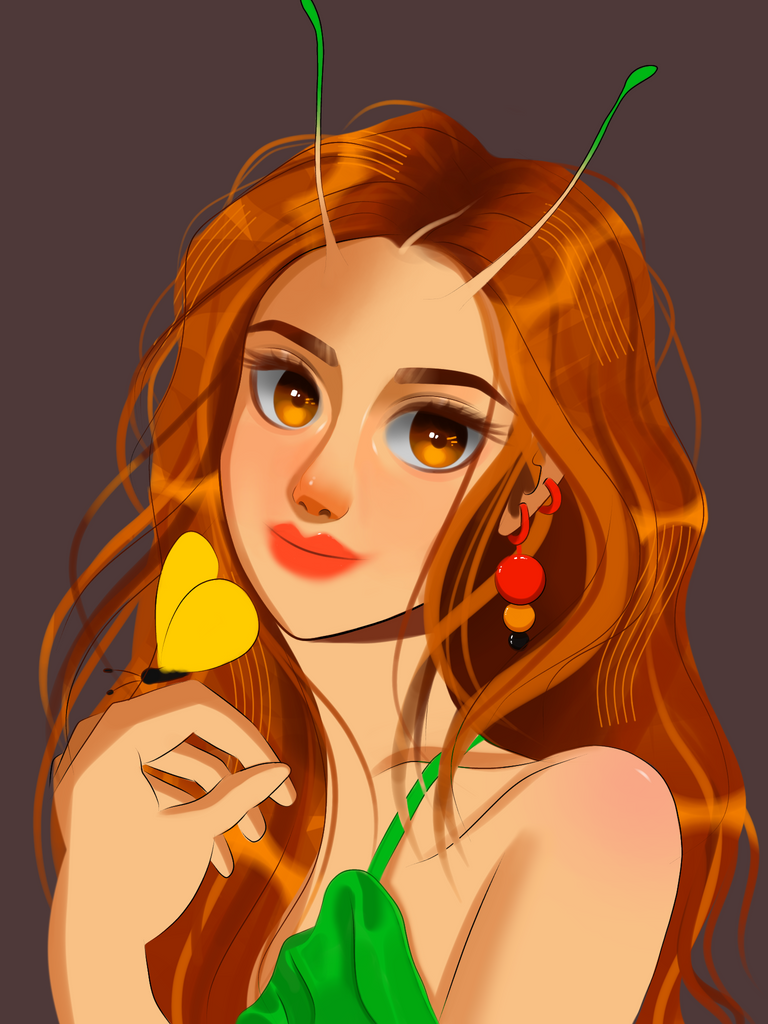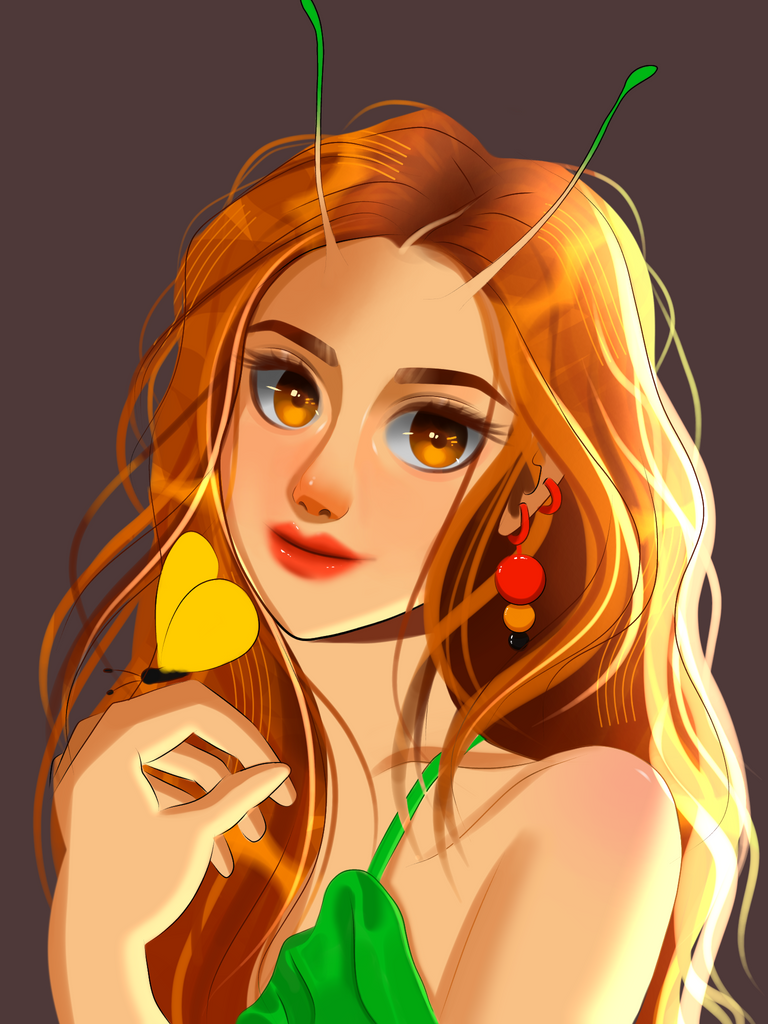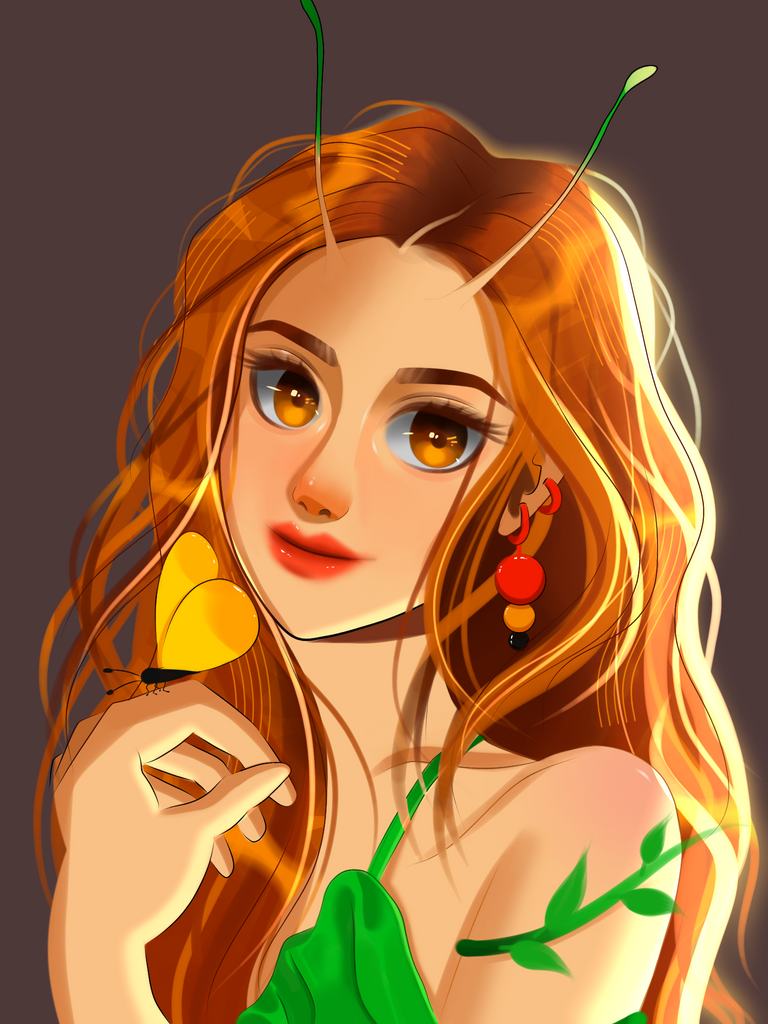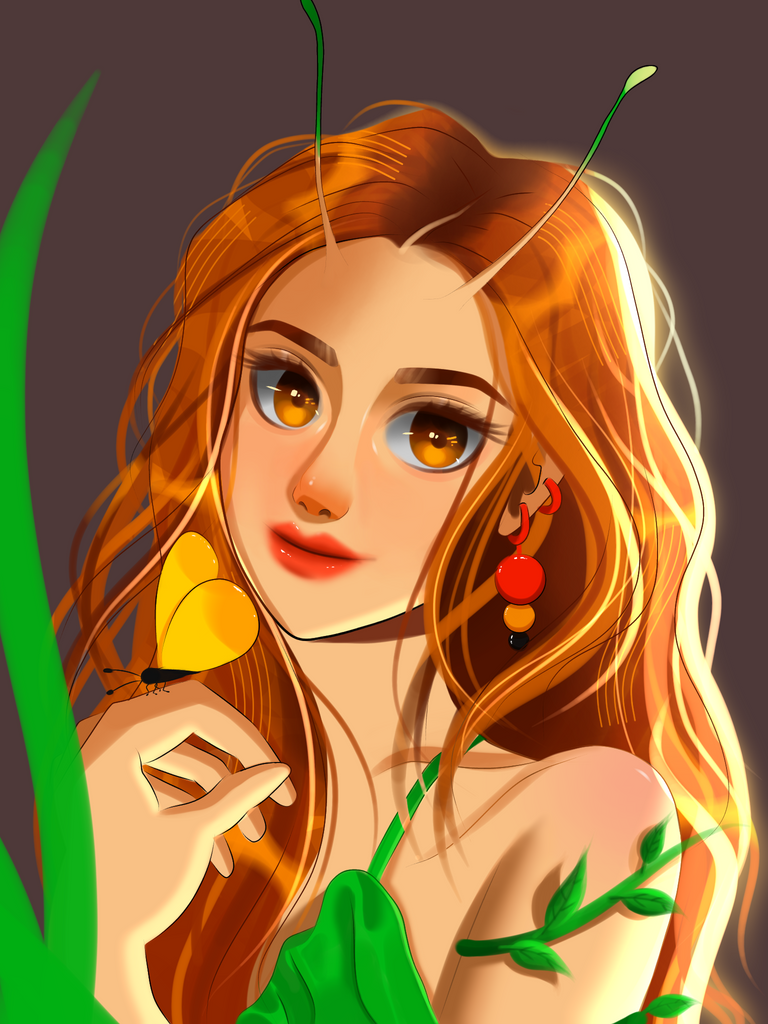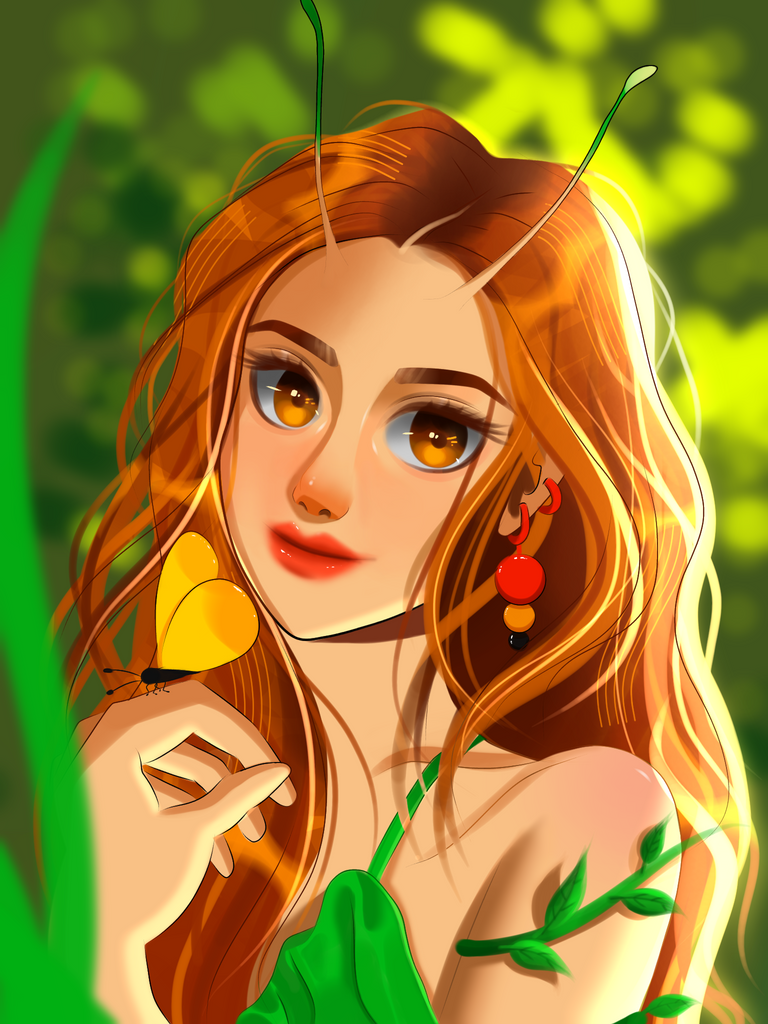 As you can see the pose is pretty simple as it is heavily concentrated on the face. That's just me challenging myself to do different things haha. This turned out pretty well considering I had some issues while painting the nose. This style is not something I would use currently on my artworks as I paint the nose in a triangle shape with some adjustments to it. The colour values also look very different when I compare it to the ones I painted recently. I painted this last November but I didn't expect it to take me this much time to post it here XD. I guess I had other plans and some of those plans were good so I'm happy either way hehe.
I saw some mistakes when I saw it again today so I repainted some areas in there but it's subtle so I don't think anyone will notice it haha. I hope you like it and I hope I can make more paintings in the future as well. Kudos to artists who draw everyday. That's something I would like to do but I can't do haha. Maybe it will happen in the future who knows?
---
Tools used
Ibis paint X
Notebook and pencil
Duration: 8hrs
---
Thank you for your time ☺️
---
---