Fire Caller Art for Splinterlands Art Contest!
SPLINTERLANDS ART CONTEST!
Hello guys and welcome back to my new blog. It looks like I missed the deadline for the latest Splinterlands Art contest post 🥲. Not surprised because I keep messing up the posting time consistently 😆. Well, the good news is that since last week I decided to participate in the Splinterlands social media challenge as well. It felt like one post per week was too low for me so I decided to participate in it 😁. I usually post some of my original character entries in between the contest posts but I ran out of ideas lately so this was the best option for now.
FIRE CALLER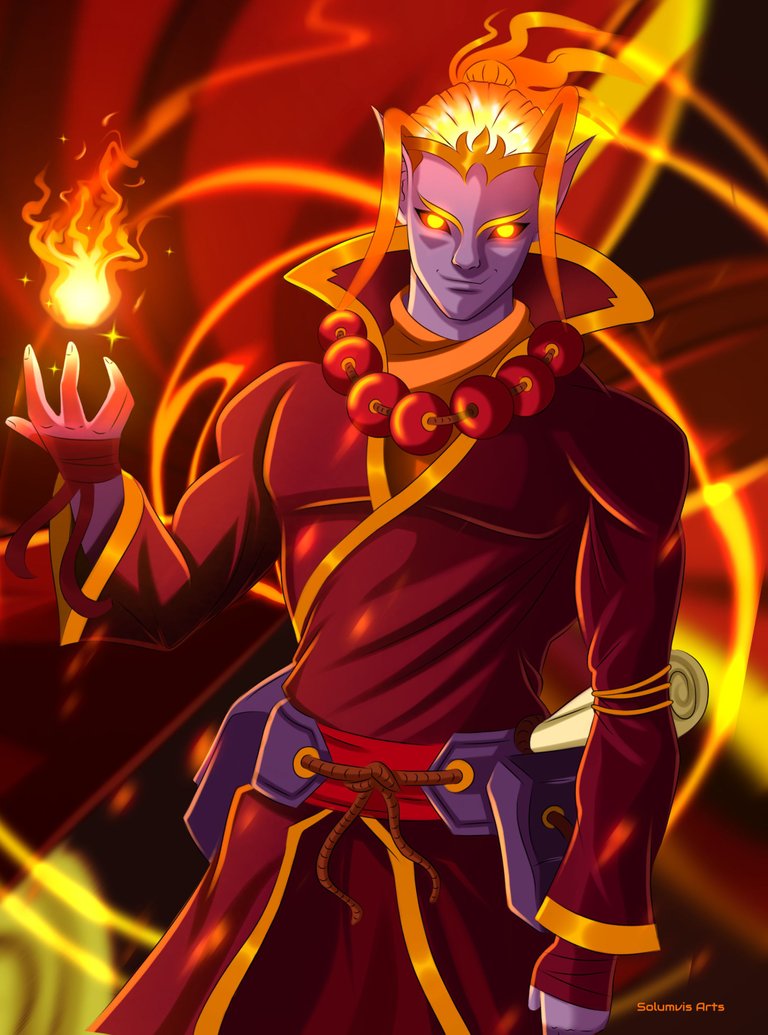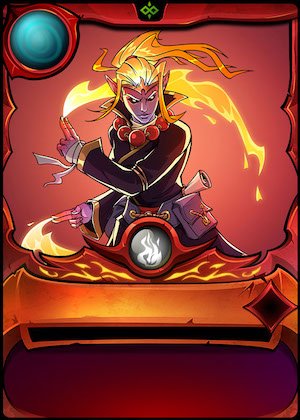 As for this week, I decided to paint a fire elemental. I really wanted to play with the lighting for this week's entry so Fire Caller was the best option since I haven't really seen anyone drawing him for the contest so far. Most of the fire elemental entries were female 😆. I get it guys, no explanation is needed since we all like women haha.
PROCESS🤓...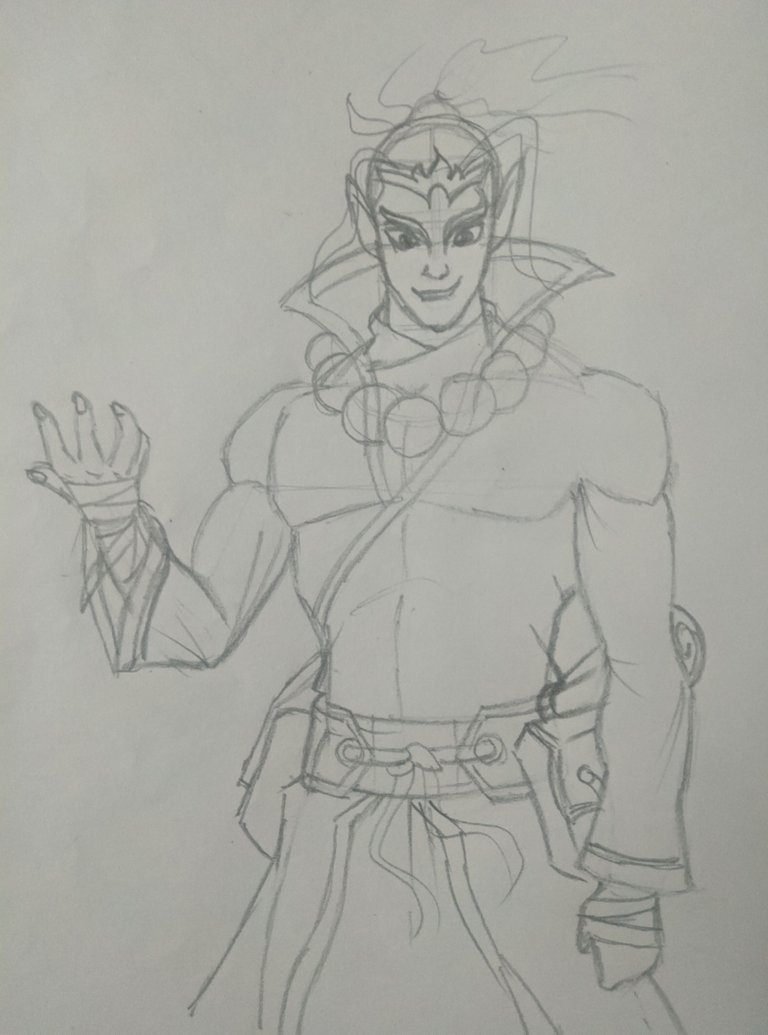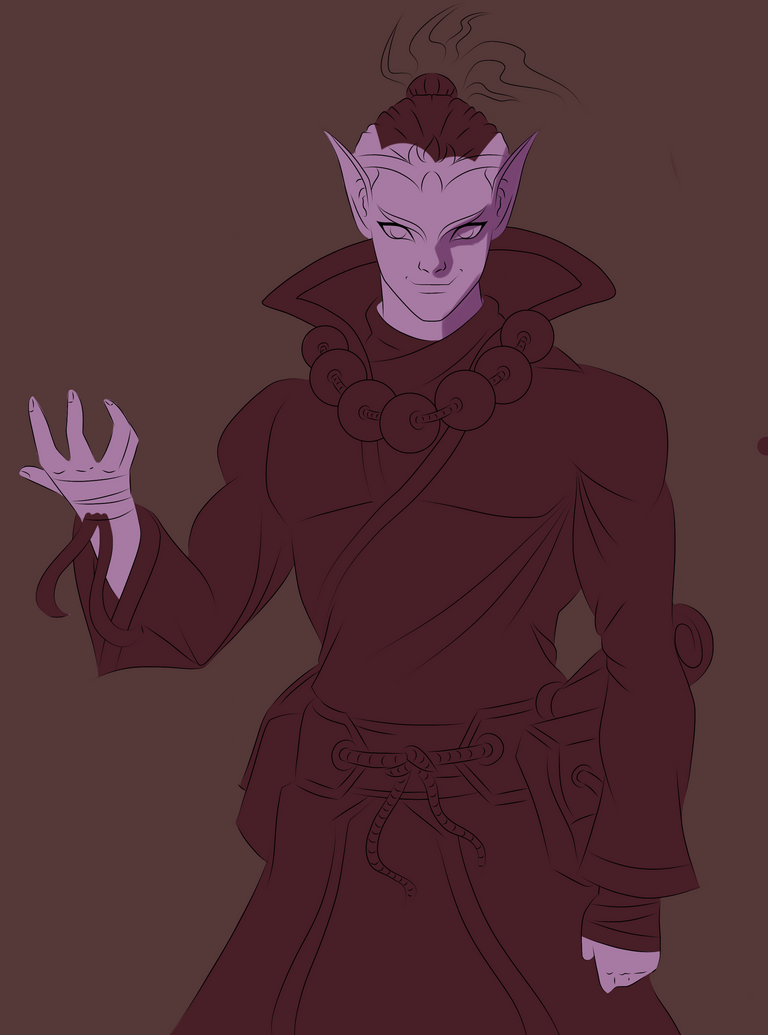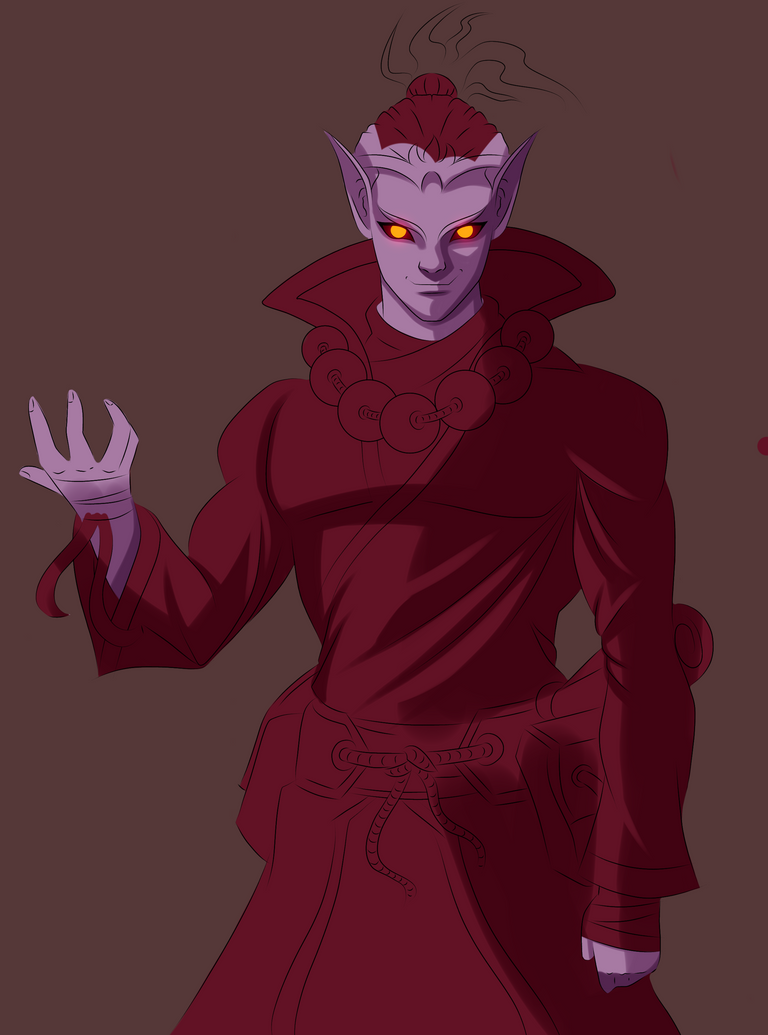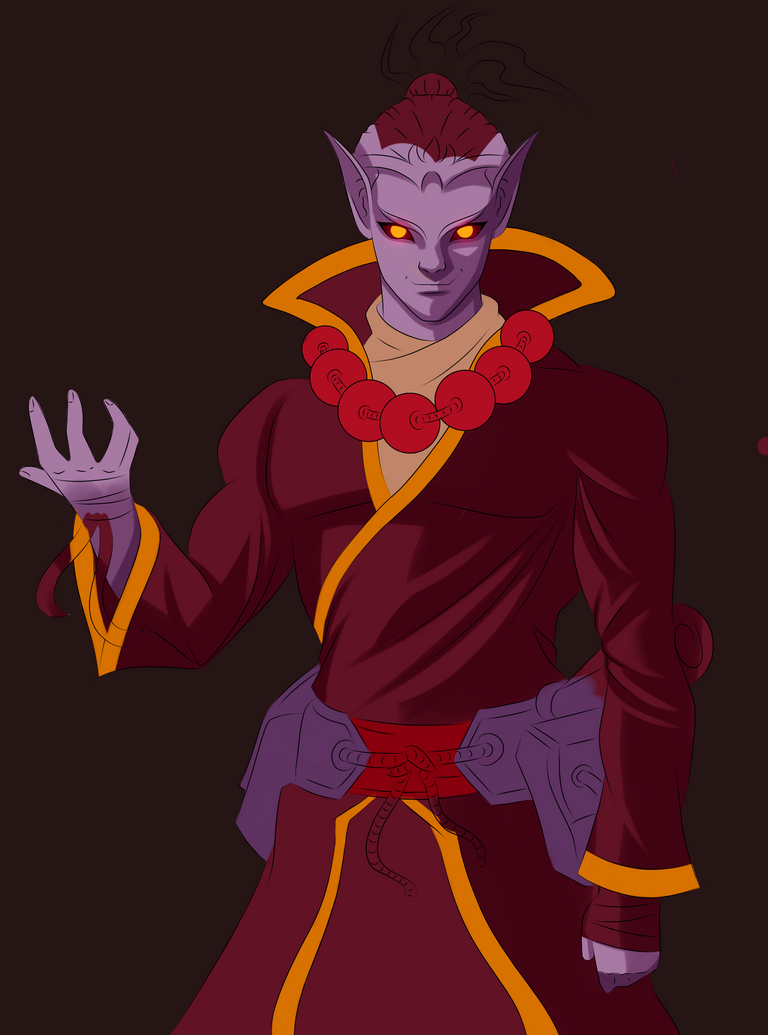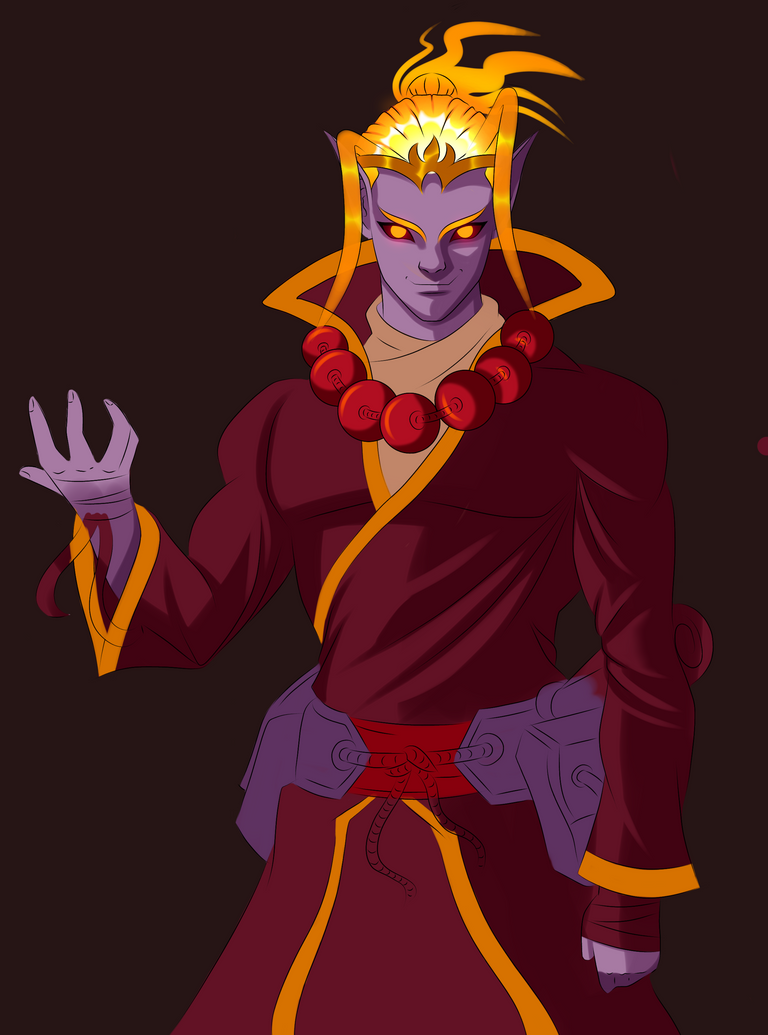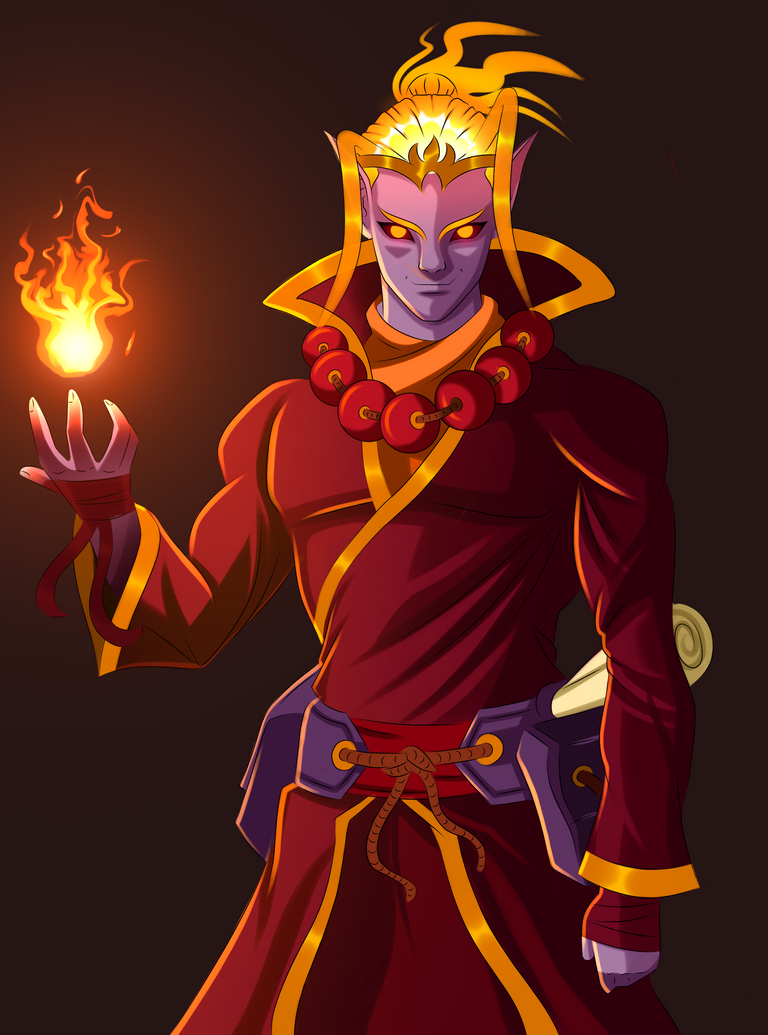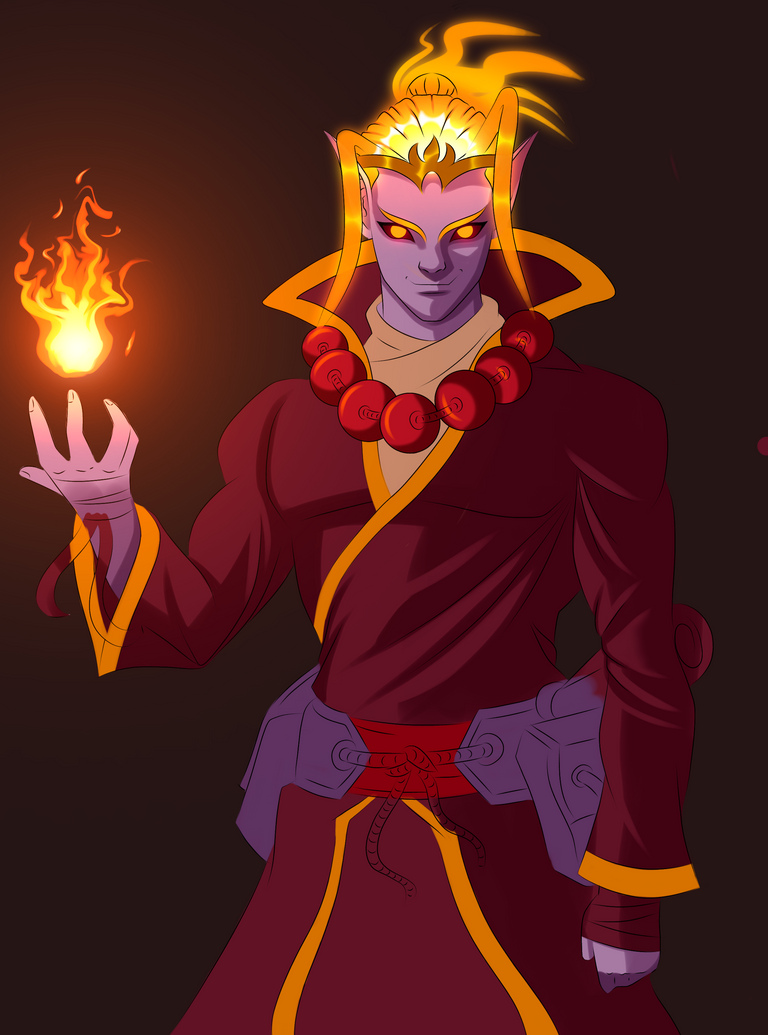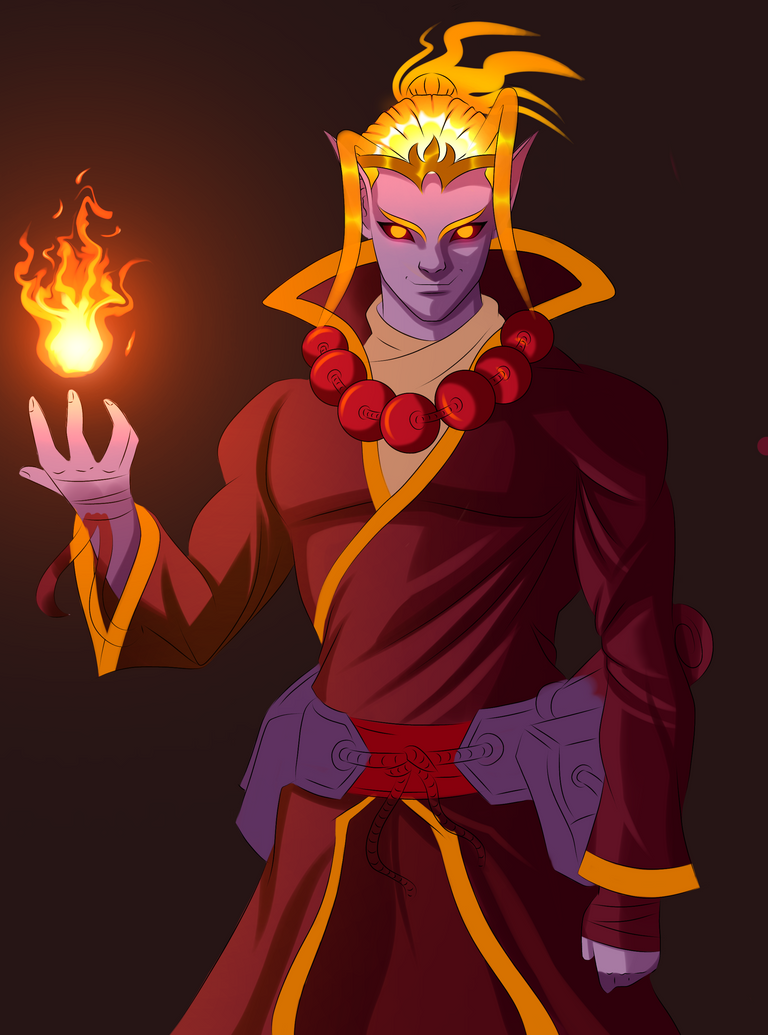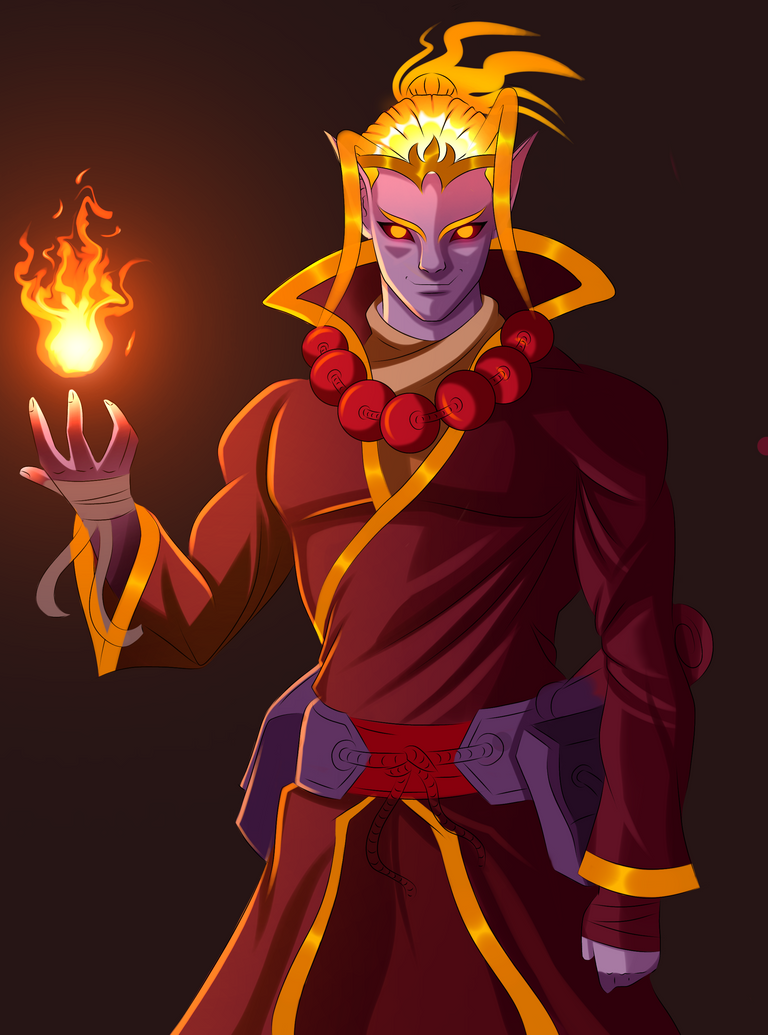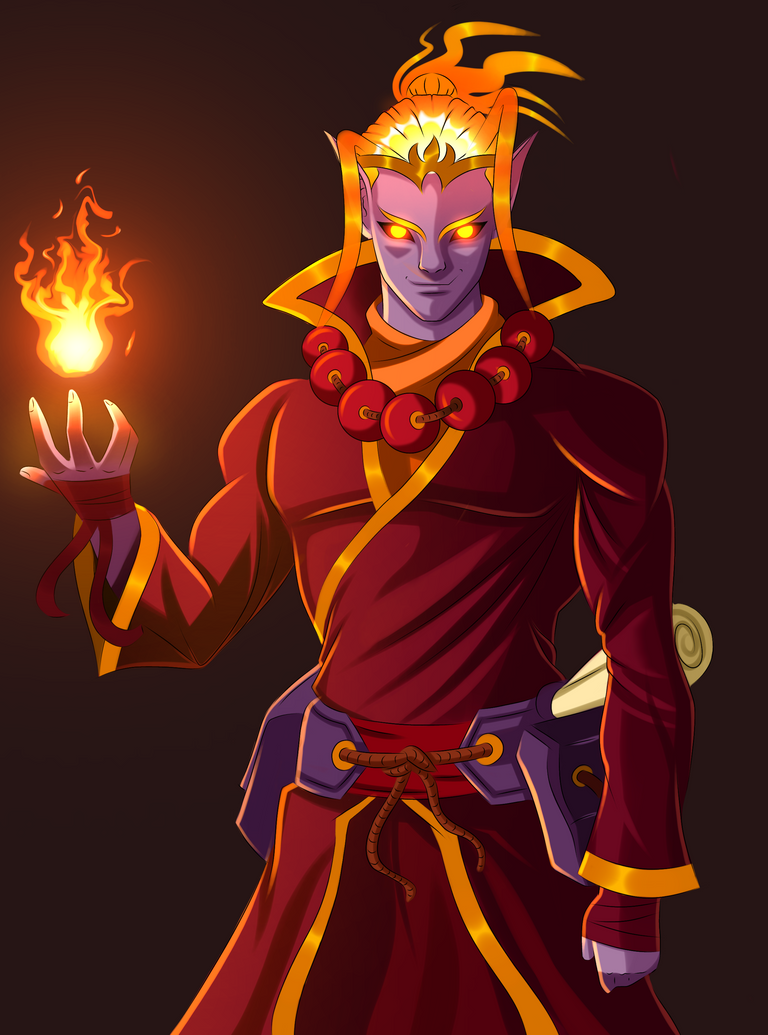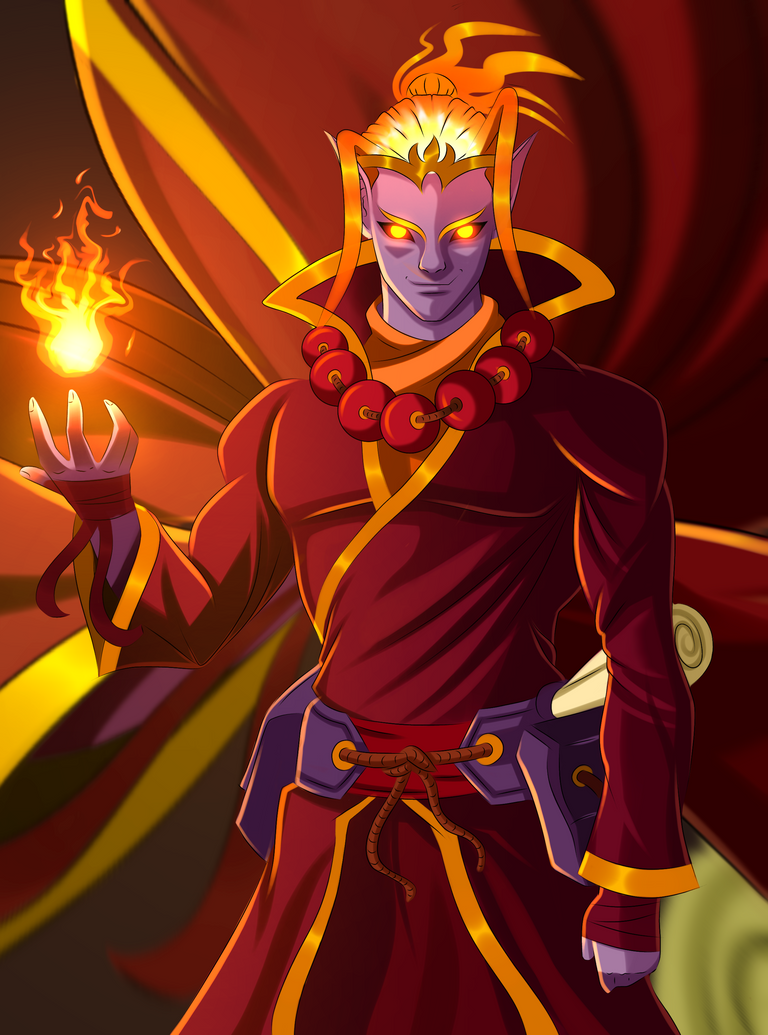 ---
THE RESULT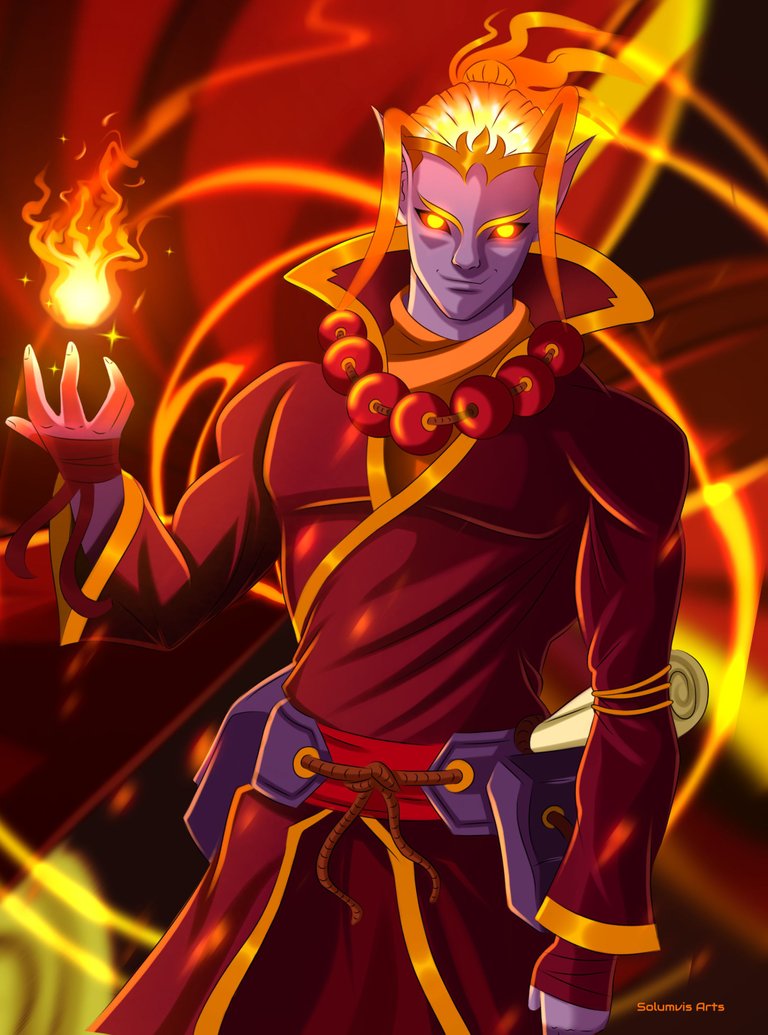 ---
SHORT EXPLANATION
I started with a rough sketch on paper and then I imported it into the Ibis paint app for drawing clean lineart. I decided to change the face proportions a bit to give him an arrogant look 😜. After some experimentation with the overall lineart, I was satisfied with the output and decided to start the painting process.
The original design colour is a bit darker because of the huge fire he is creating with his hands. My idea was slightly different so I didn't need the cloth to be that much darker so I painted the clothes in dark red but not so dark as the reference. I did that on purpose because once I'm finished with it the yellow flame is going to be a good complementary colour to the red-toned clothes. If you observe closely I used saturated colours for most of this drawing because I prefer my drawings to be vivid and vibrant. I prefer it that way these days because of the aesthetic factor which it creates when you paint with penfade brush.
The eyes were simply yellow initially without much glow but it kind of looked dull so when I was almost complete with the painting I decided to make it glow like fire 😎. After drawing this character I realised that I have to study other eye shapes as well XD. I made an original character recently and one thing I was not satisfied with about his face was his eyes. I usually draw male eyes in one style but after drawing this I realised that there is a big scope for improvement in this area for me.
Painting the clothes was the best part because this time I decided to use 2 layers of shade colours as you see in dragon ball z anime. It's pretty effective and when you combine it with a brush with a soft edge it looks great hehe. I also added 2 layers of highlights as well. One was a soft highlight with an airbrush and a hard one with the same penfade brush to show the intensity of the light from the flame. I applied this type of highlight on most parts of his body which were closer to the flame.
The background was made with the character itself. I just painted some colour here and there and experimented with multiple FX settings to get that shapes. Then I applied a Gaussian blur to it and placed it in overlay mode. Even with that, it felt like something else was missing so I added some sparkles around the flame and also painted some sparks in front of him and applied a moving blur to make it looks like it was in motion.
I was still not satisfied with the results because the pose here is simple so I had to do something to change that so I tilted the character layer to right a bit which also gave me an opportunity to enlarge the image a bit hehe. Now it looks much more stylish compared to the generic pose 😁.
That's pretty much it guys, I hope you enjoyed the process and I'll see you guys in the next blog 👋.
---
Tools used: Ibis paint x, notebook and pencil
Duration: 10hrs
---
Thank you so much for reading 🤩
---
---