Edith Emberstar as my entry for Splinterlands Art Contest!

Splinterlands Art Contest
Hello guys, I'm here to share my new Splinterlands entry for this week. In my last blog, I mentioned that I'll be alternating between official designs and original character designs. Last week I made an OC for the contest so this week it's gonna be a design based on official art and for this purpose I choose Edith Emberstar. She uses a bow and arrow so that's why I selected her haha. I wanted to draw a character with these weapons so here I'm making the dream come true.
Edith Emberstar in my style✨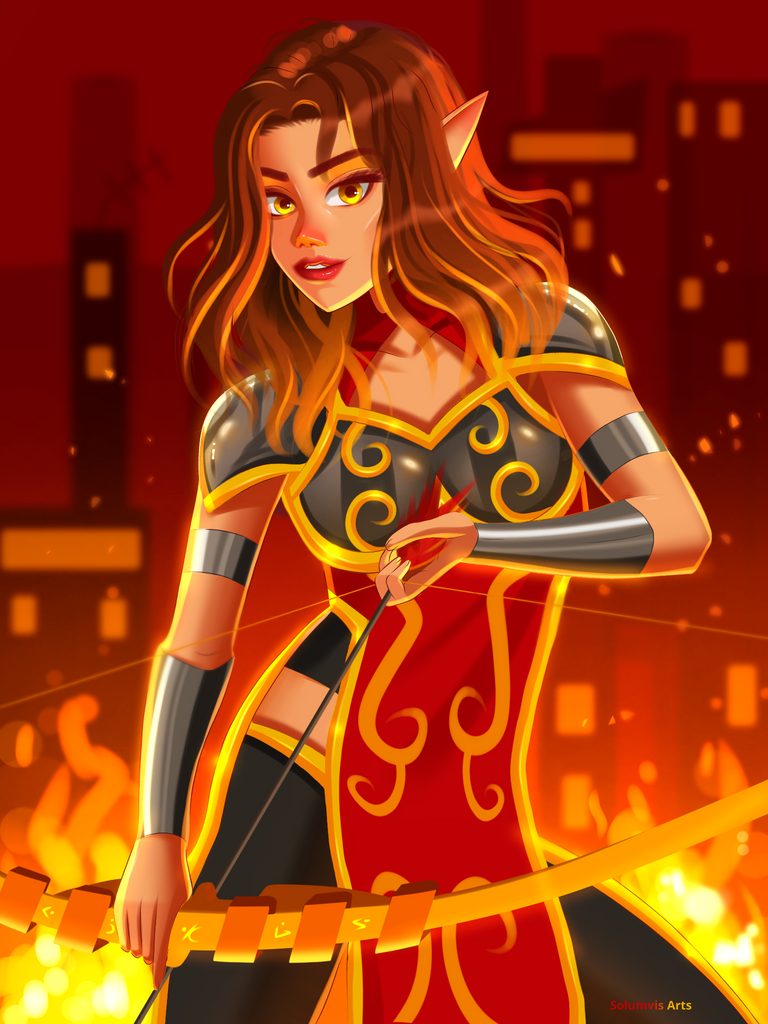 Official Design 🔽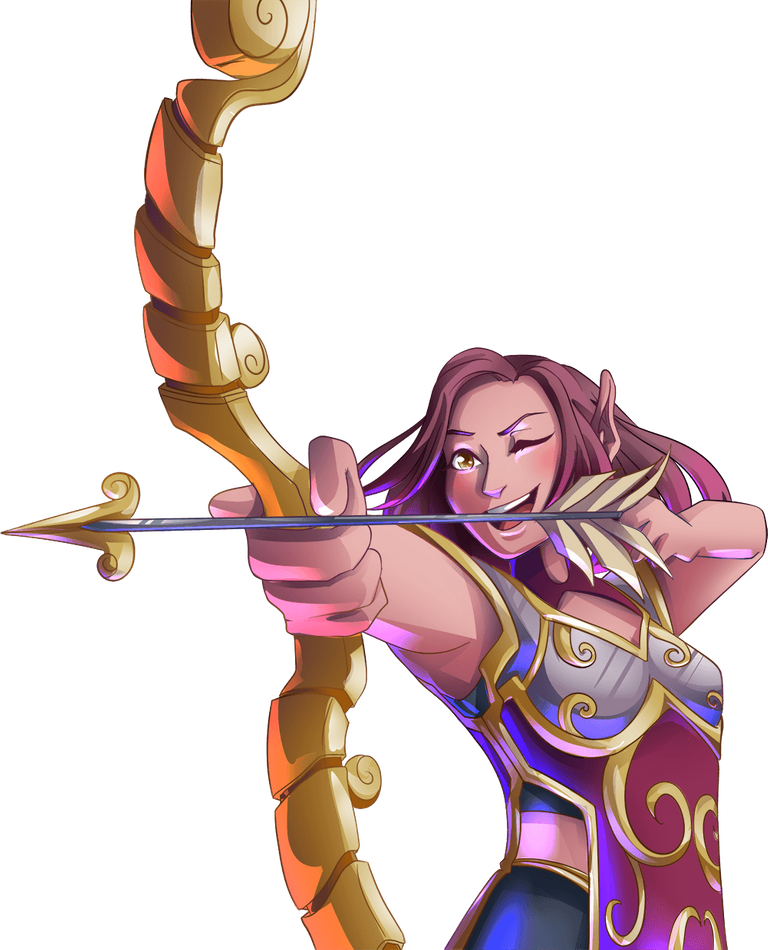 I did my best to retain the character's core design features but I also added some extras as an upgrade. As you can see on the official art, she doesn't have any armour on her hands. To me, it was the perfect opportunity to add some hehe. I think the new look completes the chest armour design now. That's just my opinion though, the official design is already fire as it is.
My goal while making this was to keep the final design a bit more vibrant. It's my thing now haha. This change would be the first thing that people would notice in my entries. I'm sure it's not for everyone haha. Anyway, let's talk about the bow now. There is this bow design I really like and thankfully I got a reference image which had the same pose that I was looking for. That's what I used here and I also modified it a bit by taking inspiration from the official design, sort of like a nod to the original one. What do you think of this new modified version with magic spells inscribed on it? Does it look cool? Let me know in the comment section hehe.
The process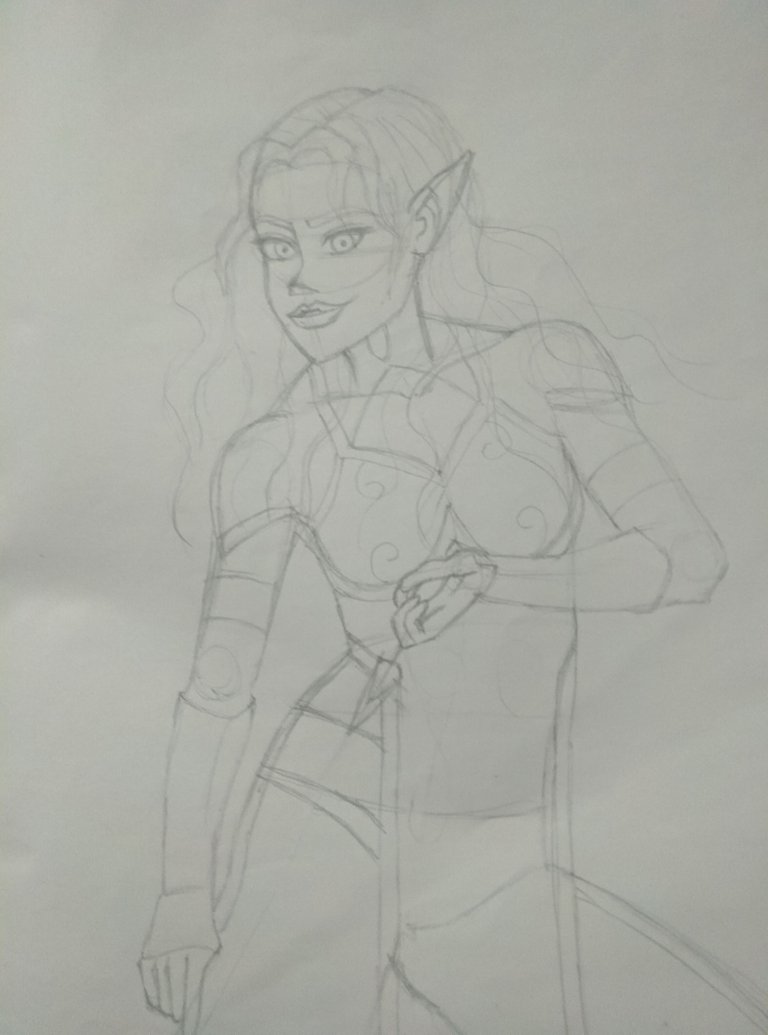 The lineart came out pretty good this time. Although when I mirrored it I saw some issues with the face. Turns out I didn't tilt the eyes and nose with respect to the head tilt so I simply lassoed affected parts and tilted it and fixed the issue. I didn't draw the bow here because the design was pretty easy to draw digitally so I didn't want to waste my time on that and moved on to the painting process.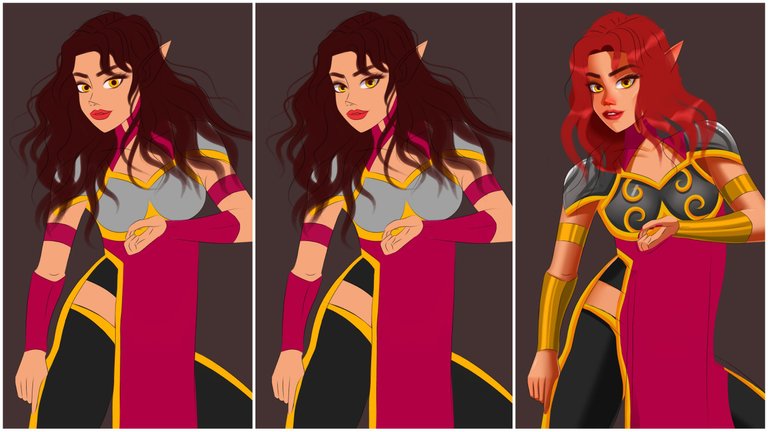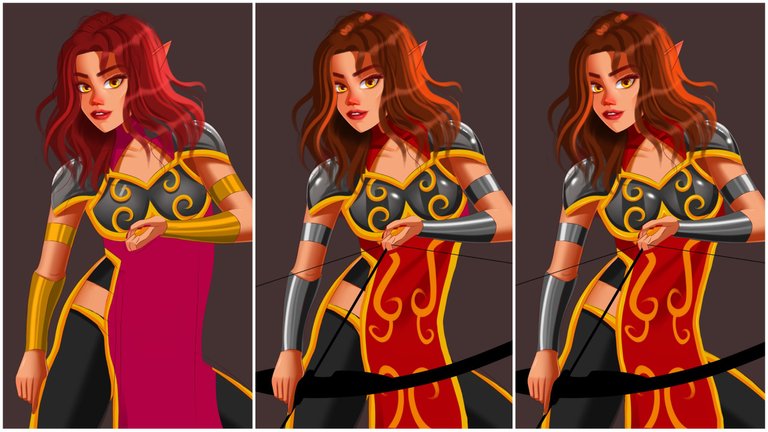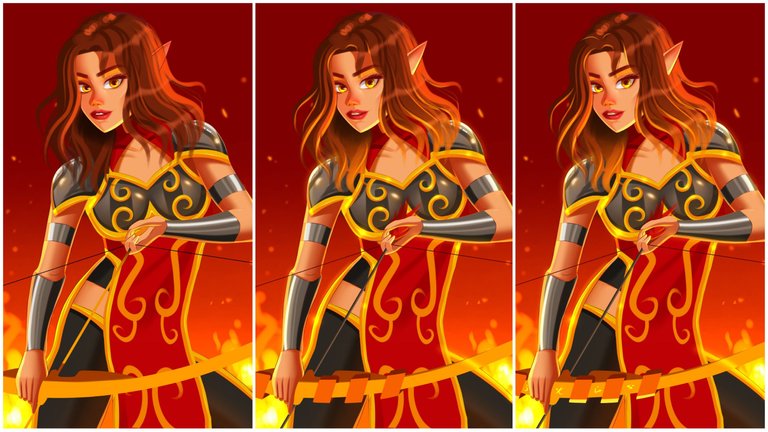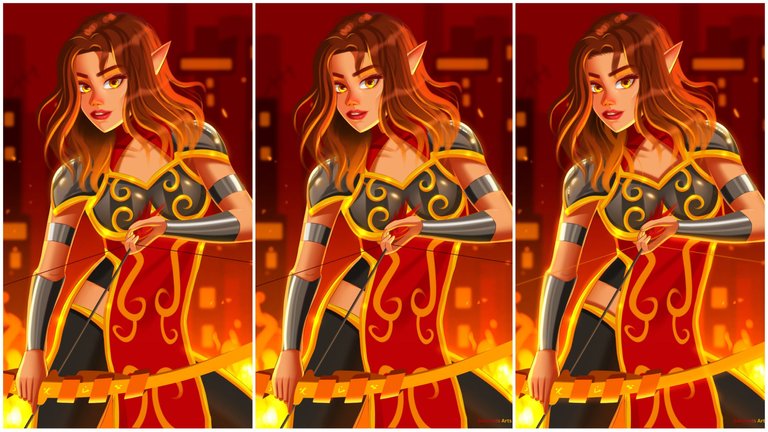 I made lots of WIP shots for this one, 12 to be exact. That's a lot to scroll through so I decided to use pics art to make these collages. I actually tried to use the HTML coding by asking @jijisaurart but I found out the hard way that it's difficult to copy and paste the codes via phone to get the desired result. Maybe when I own a laptop in the future I can come back to this. Regardless thank you Jiji for showing me this method. Her post formatting looks great so do check it out when guys have some time.
Anyway, I usually have trouble rendering the face but this time that was finished very quickly but I struggled a bit to paint the other parts excluding the body. I repainted the armour more than 5 times to get that metallic look. I did a piece with lots of metal armour a while back and I thought it will help me to paint this turns out I forgot how to do it XD.
Then there is the hair problem. The initial hair design as shown in the rough sketch didn't look great from both sides so I had to erase all the lines and improvise and came up with a simple wavy style.
I wanted to experiment with some lighting conditions with this one. If you look at my character the direction of the main source of light was from above so I wanted to find out if it will look good if l added a strong secondary source from below. It worked and the reason for this is that when we choose a light source from below and shade the body in respect to that, the shading on the face makes it more threatening. I didn't want to do that because it will be a waste to show off her looks. Turns out this method works and she looks pretty hehe.
Red is complementing the yellow just like the fire. I initially painted the hair red. It was not a good idea for this environment. It felt like there was too much red in there so I played with the hue slider and turned it into brown. The yellow highlight is what made this lighting condition possible. It feels more obvious that a secondary source is present below plus the yellow highlights look great with the brown.
After making a simple background behind her the painting was complete and was
ready to be posted here hehe.
---
Tools used
Ibis paint X
Notebook and pencil
Picsart to make wip collages
Duration: 12hrs
Reference source
---
Thank you so much for your time ☺️👍
---
---