Drawing my first Splinterlands Character for week 203 : Pyromaniac


Hello guys, I have been seeing this Splinterlands art contest for a while now. I got curious and found out that it's a game and the Splinterlands community here in Hive is hosting art contests based on the characters in it so I wanted to participate this week. I read the rules of the contest a while ago and also saw some cool entries. It was refreshing to see different artistic interpretations of the characters of Splinterlands from the participants. To be honest I haven't heard about the game until I joined hive. I don't know much about the game but I do love the designs of the characters in the card which is why I'm here posting my own version of 'Pyromaniac'.
Explosion!!!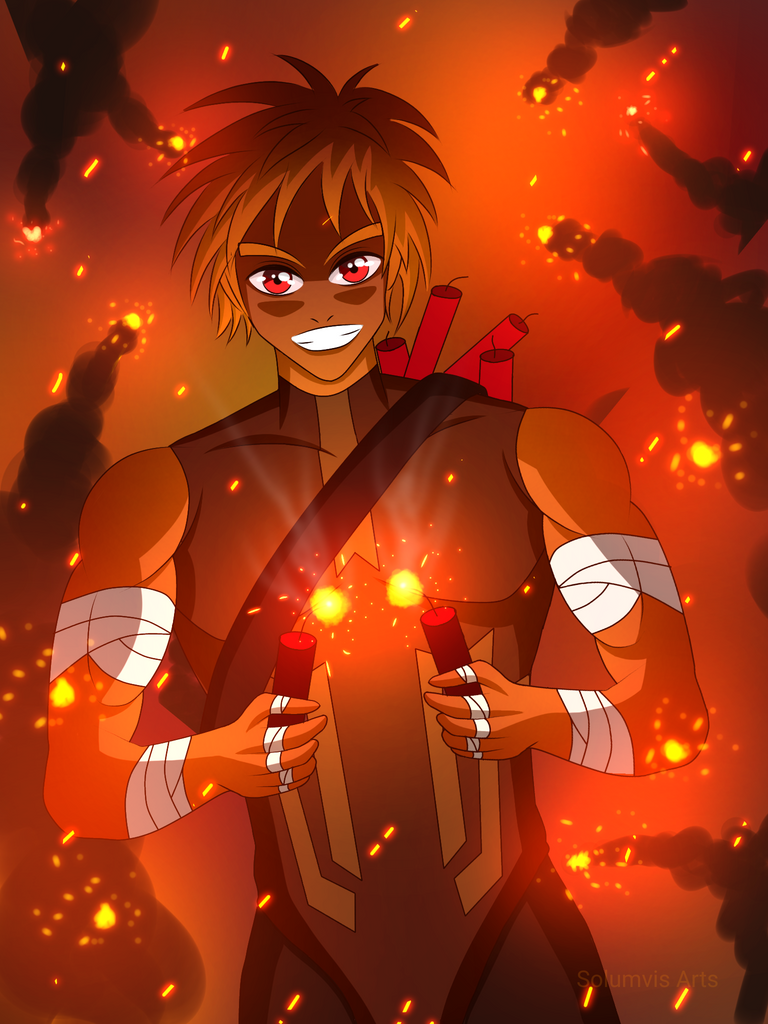 let's be honest, the characters who can control the fire elements are awesome. Since little I was attracted to any characters with the power to control or create fire because it screams badass like Ghost rider for example hehe. But things got really interesting when I got to see 'Pyro' from X-men who has the power to control and manipulate fire at this will. Pyromaniac from Splinterlands reminds me of him. Even the names are similar in a way. I guess other fire-based names were taken lolz. Another interesting character which was based on fire was Heatblast from Ben 10. An extraterrestrial being of fire walking on earth under the control of a 10-year-old kid. What could possibly go wrong right? If you watched the very first episode of Ben 10 You'll know haha.

Process...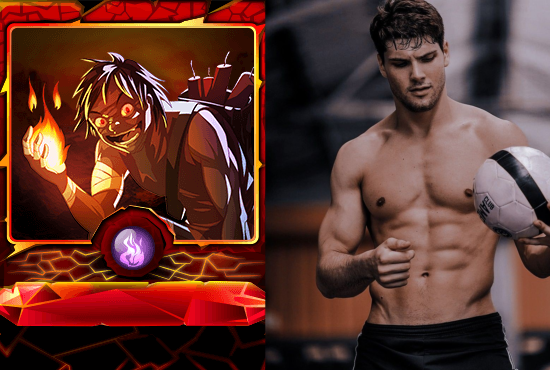 Need a cool pose, right? A cool pose makes everything better. So for the pose, I chose this handsome guy playing with his ball in the pic above. I even thought about replacing the ball with fire but there was a problem. The ball was covering his right hand so I couldn't really draw the muscle formation well so I improvised on the digital version. Although you can see that on the paper version of it below. Maybe it was a wrong call to ditch that design. Oh well, this one looks cool too.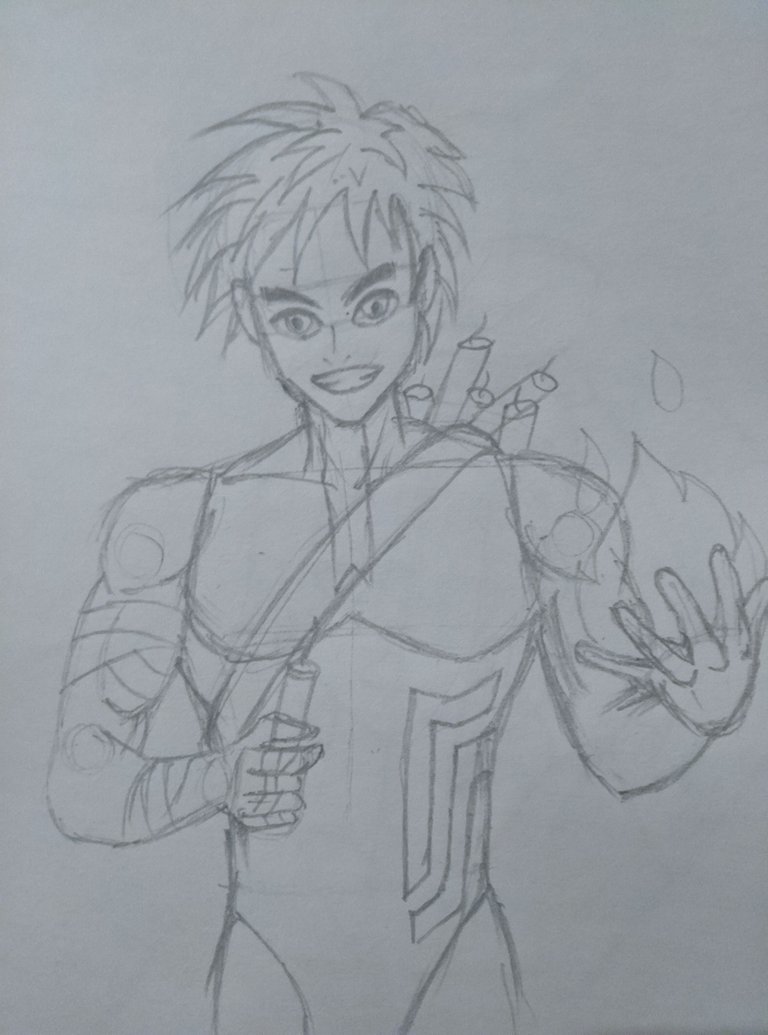 I didn't wanna make him into a kid in my version So I made the design in a way that he looks more like a teenager. I also improved his cloth design by adding some patterns things to it. It's not much but it looks way better if you ask me. I didn't know how his cloth was formed around his neck so the design you see is here is just a hunch.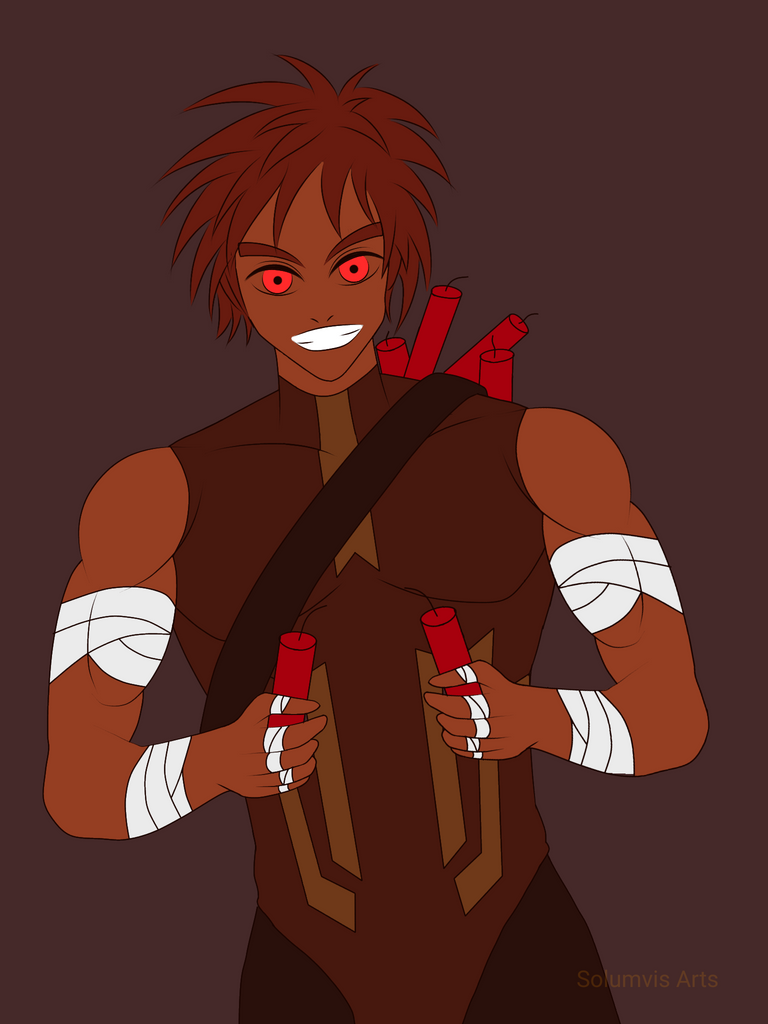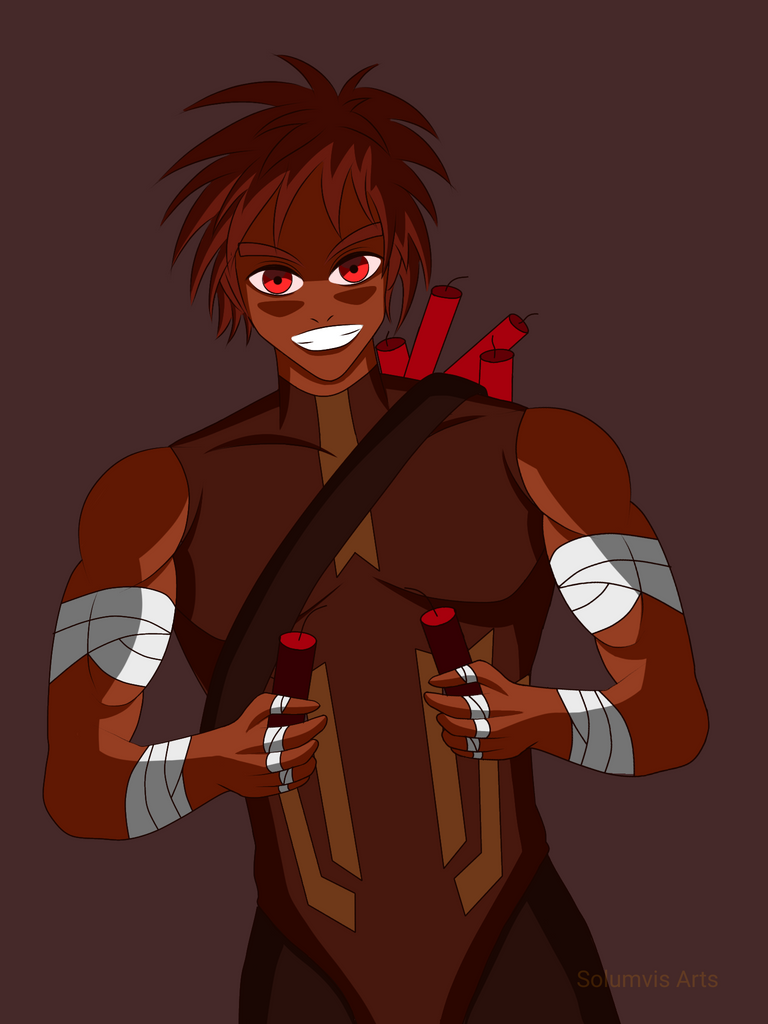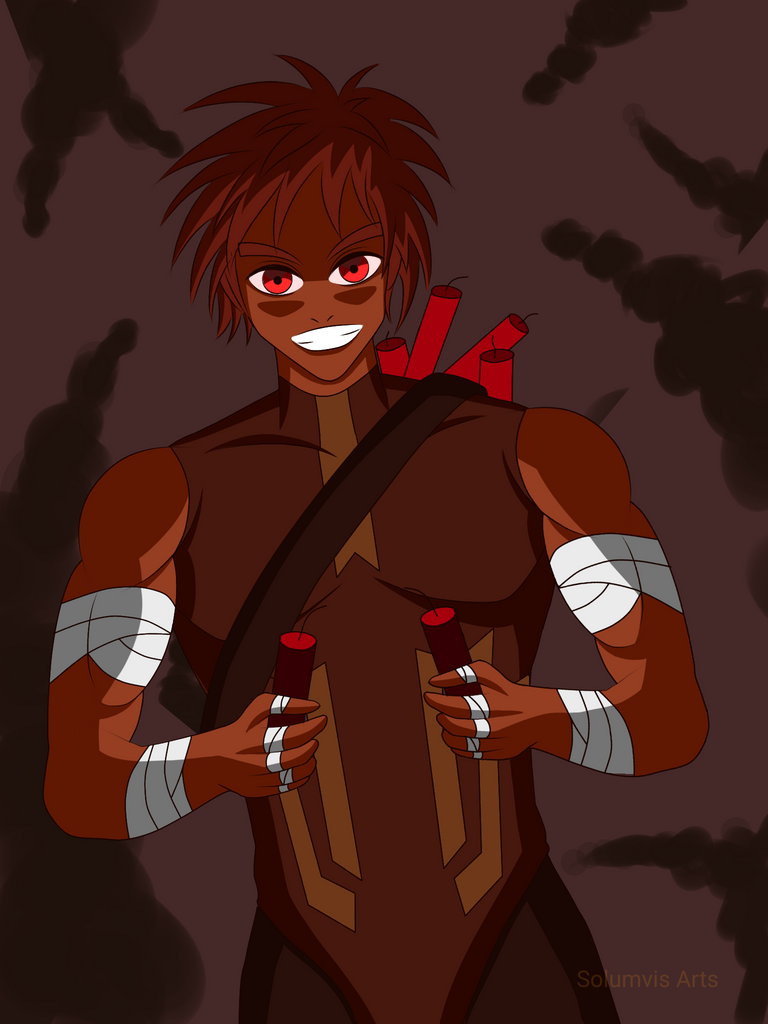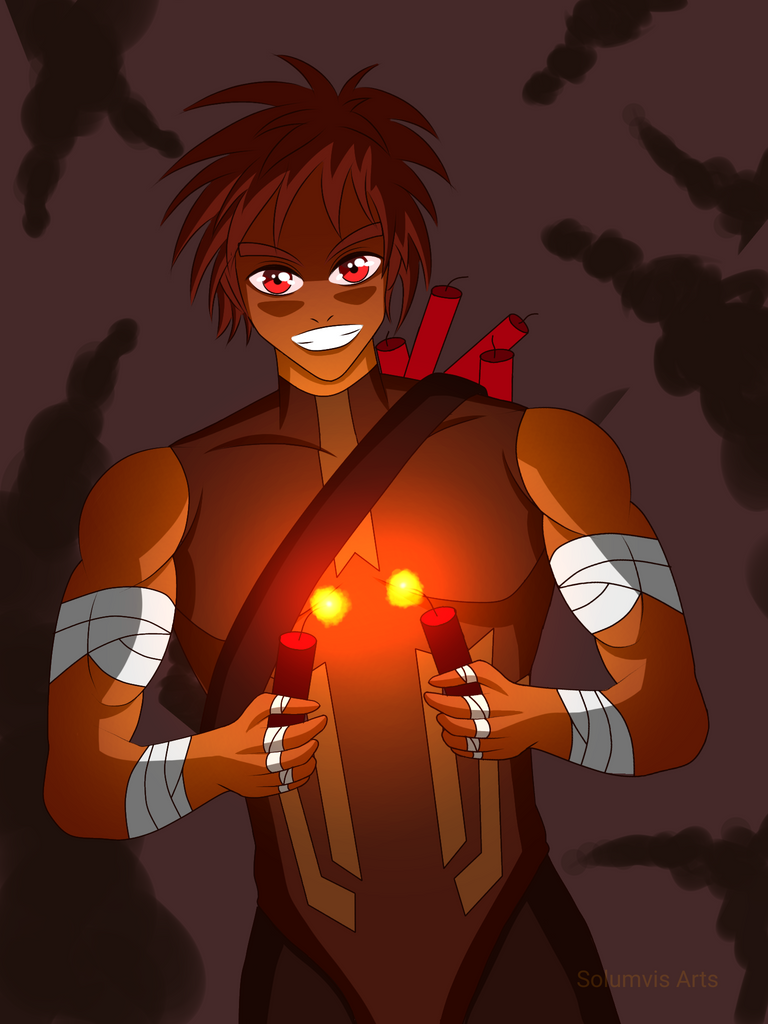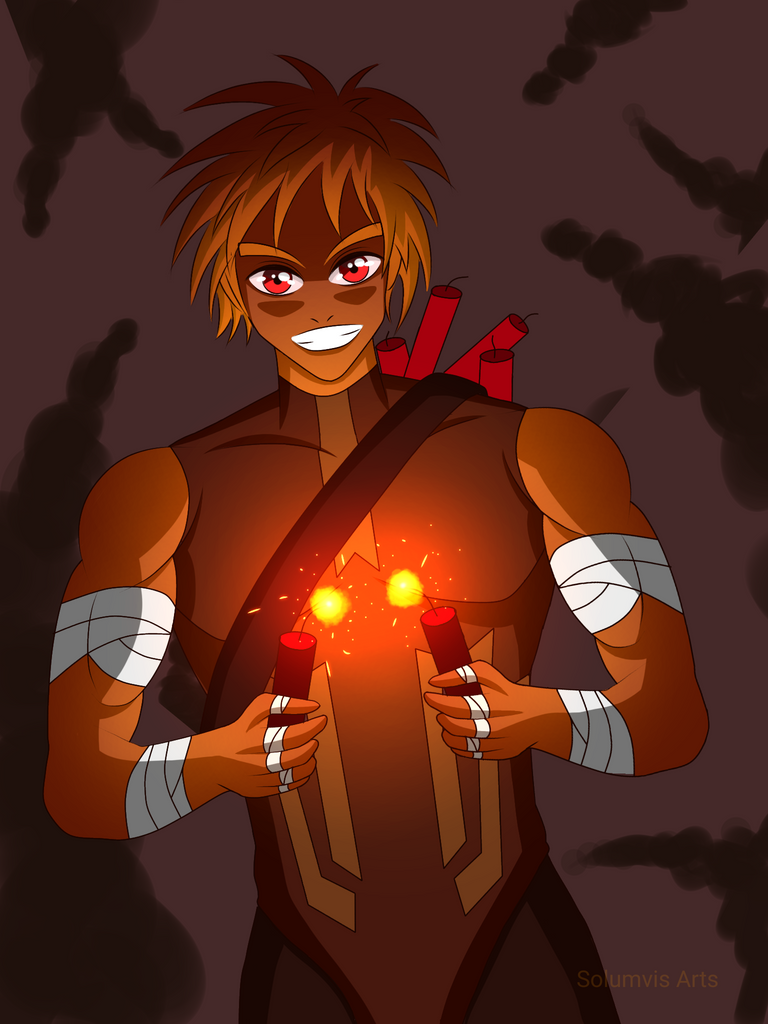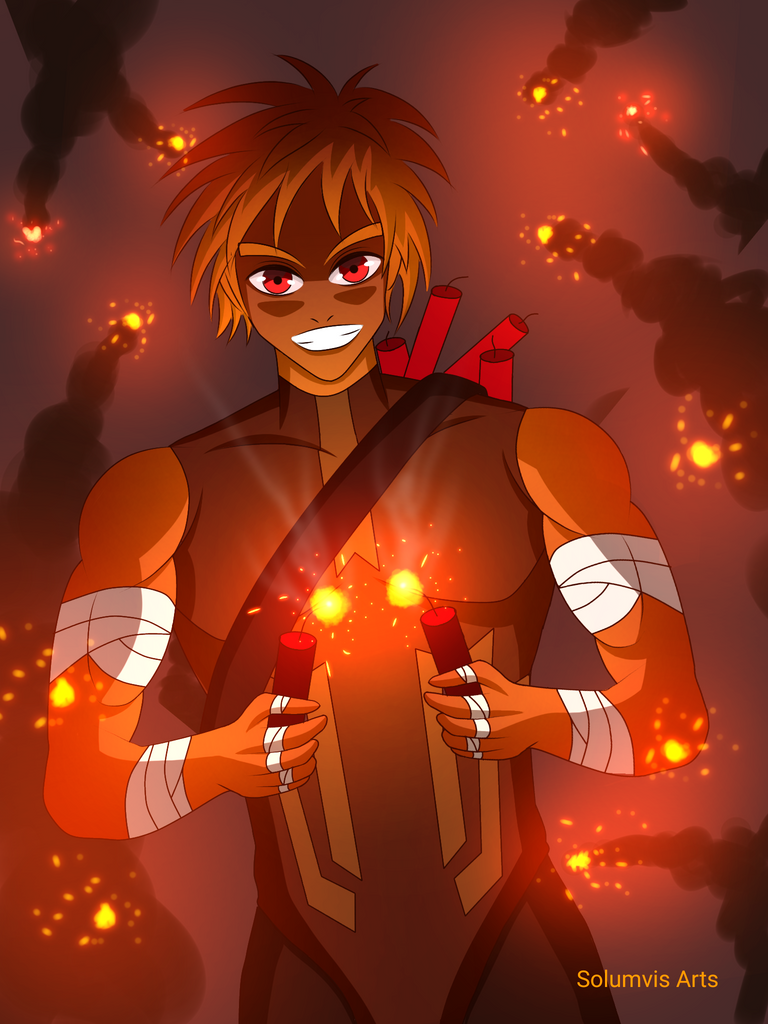 As usual, the background idea came last. There were 2 more ideas before this but those two didn't really blend with this firey personality. The good news was I watched 'Sherlock Homes 2' movie. I'm sure you are wondering why I mentioned it right? There is a scene where Watson and Holmes walk into a firey trap full of TNT. That explosion gave me the idea to create fire with a smoke trail behind it. It's cool, I never applied it to any of my works before. I was very satisfied with this outcome hehe.
I was gonna stop here but today I decided to add some more sparks and a much more red background to show the fire's red light covering the environment around him.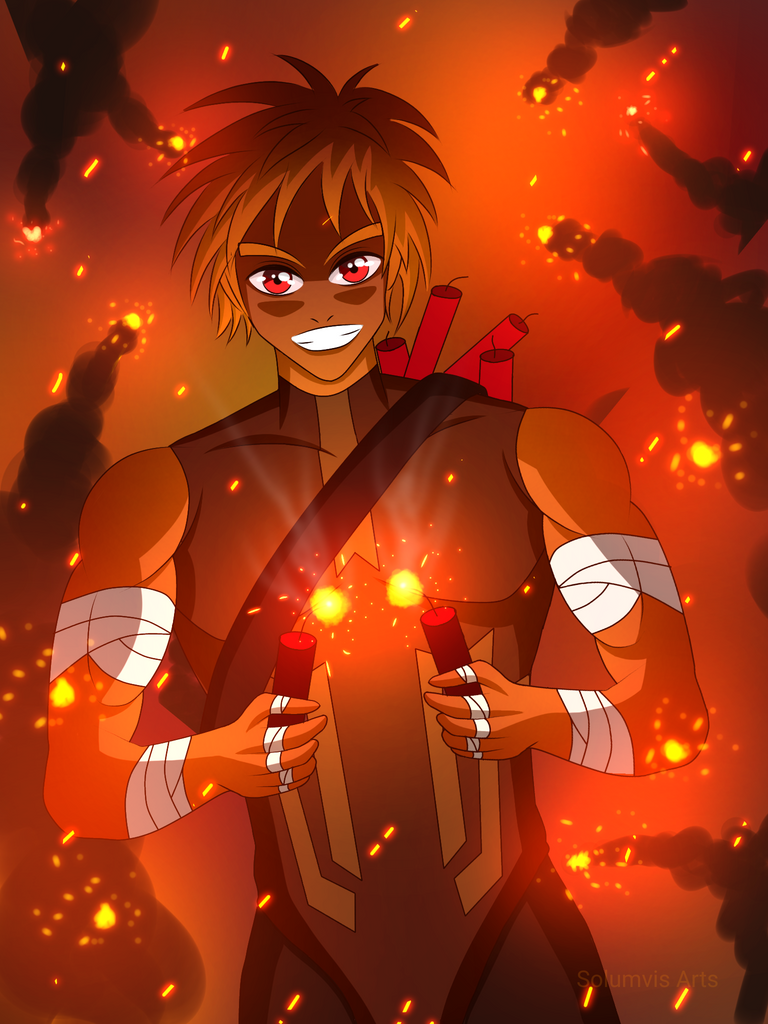 This was the final result and I'm very happy to share my creation with you guys. After finishing this I realised how much I missed weekly art contests of noise.cash. These weekly contests pushed me to be a better artist and I believe by participating in Splinterlands art contests once a week will surely help to improve my art as well as my writing skills.
I hope you enjoyed my art blog.

Tools used: Ibis x Paint, Notebook and pencil.
Duration: 14hrs
Thank you so much for your time and maybe join me on my journey in Hive if you like to see more of my artworks :)
---
---