An afternoon with the girls from Hive Caracas 💛☕🌨️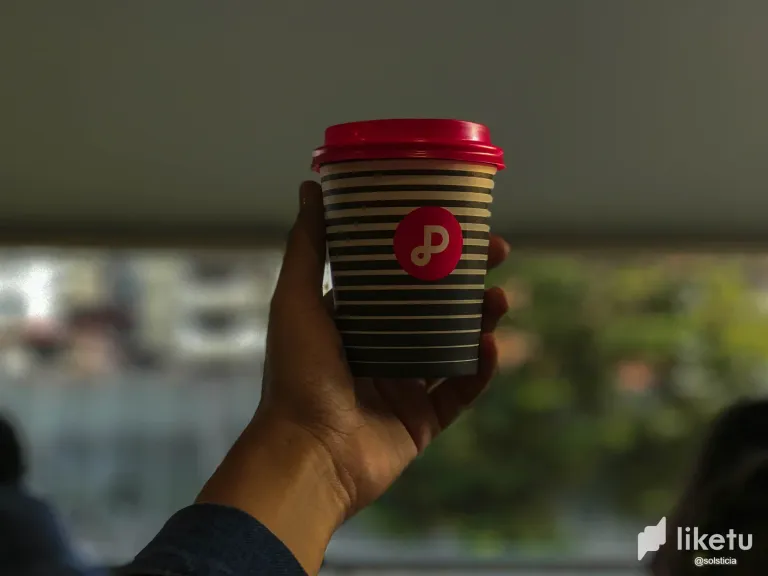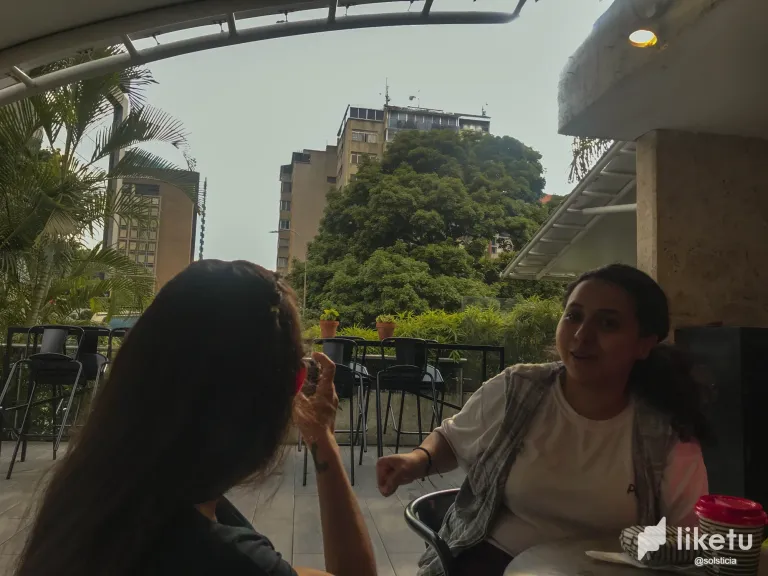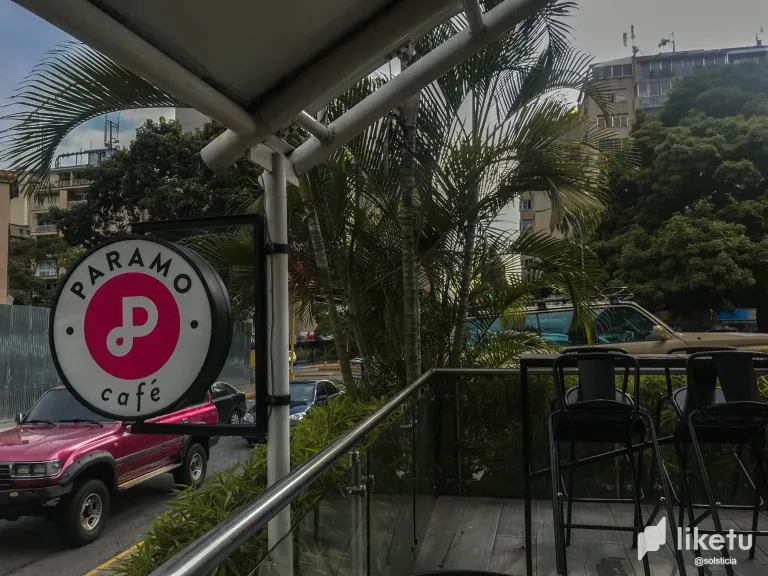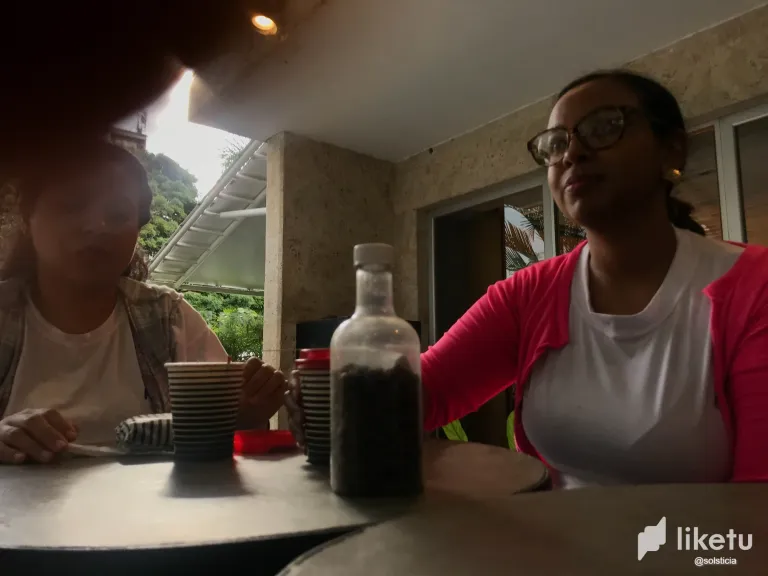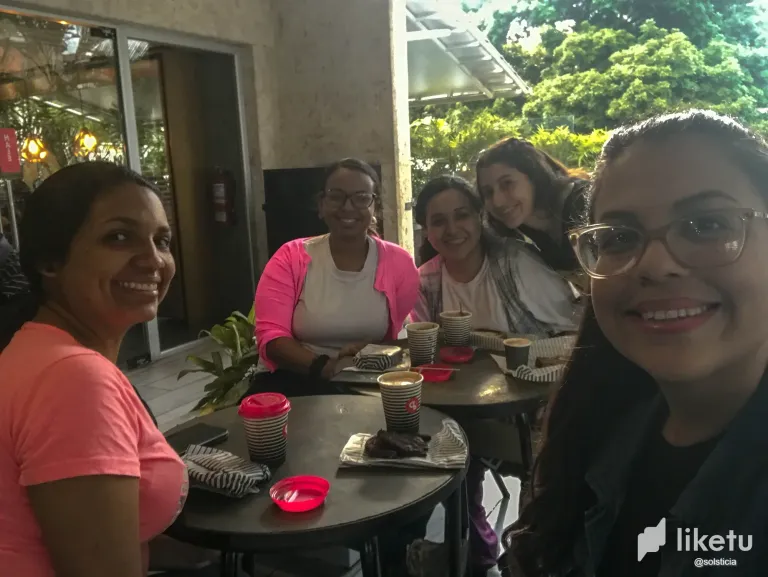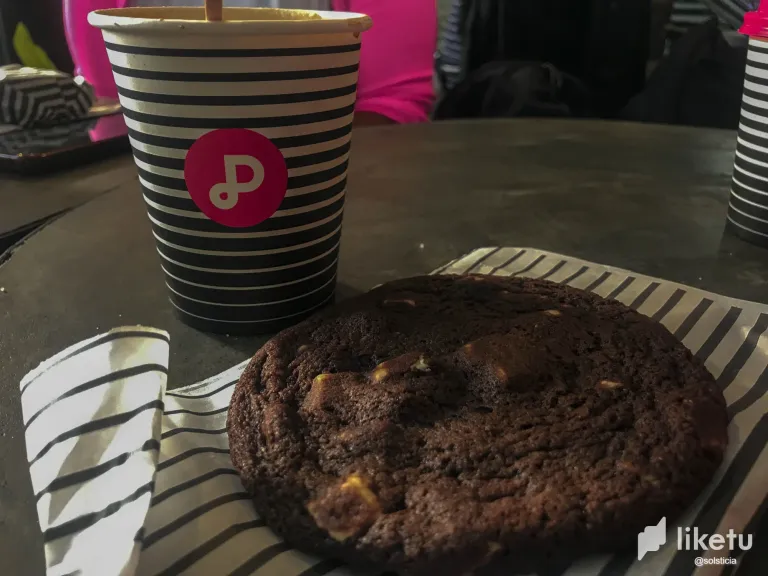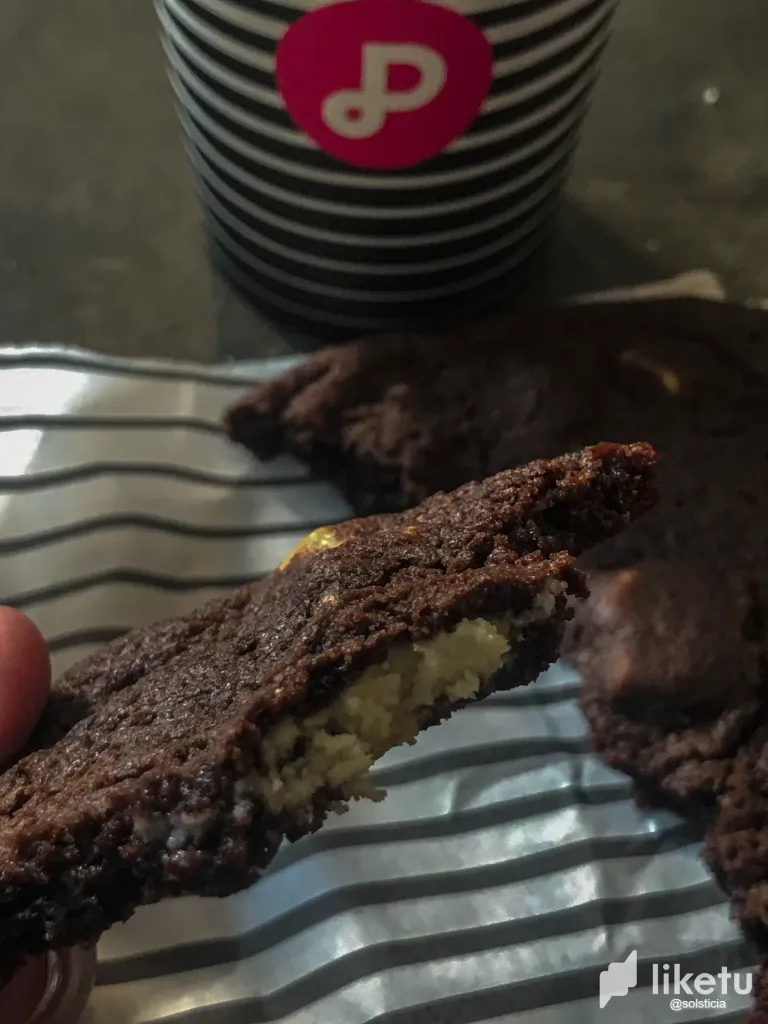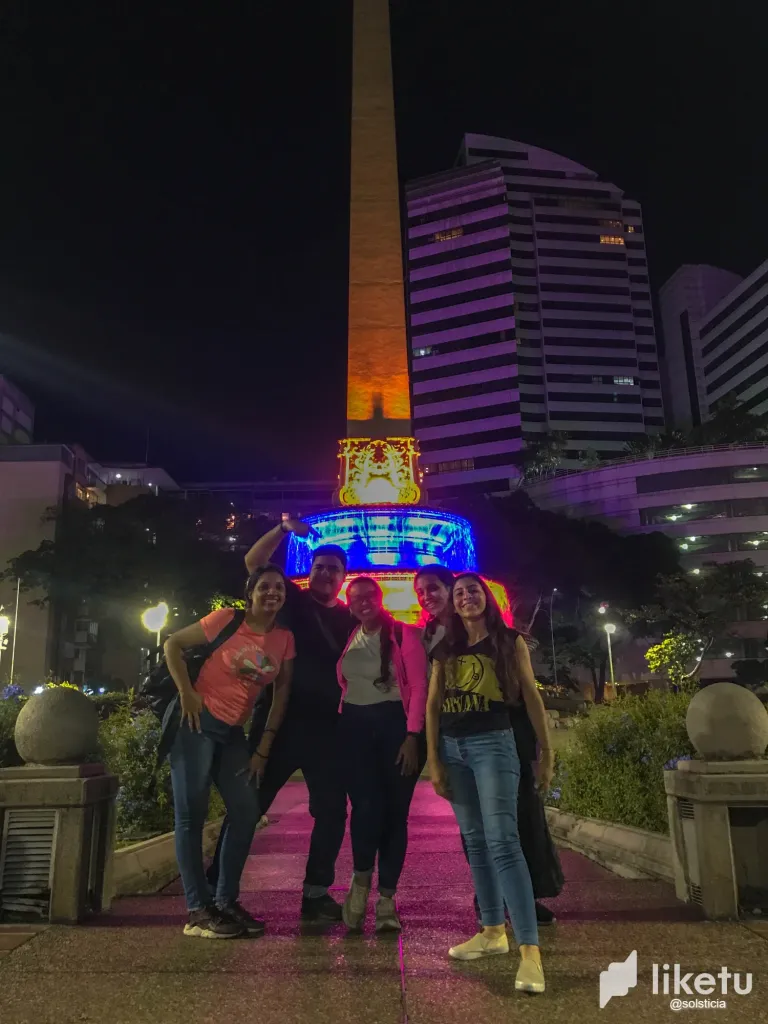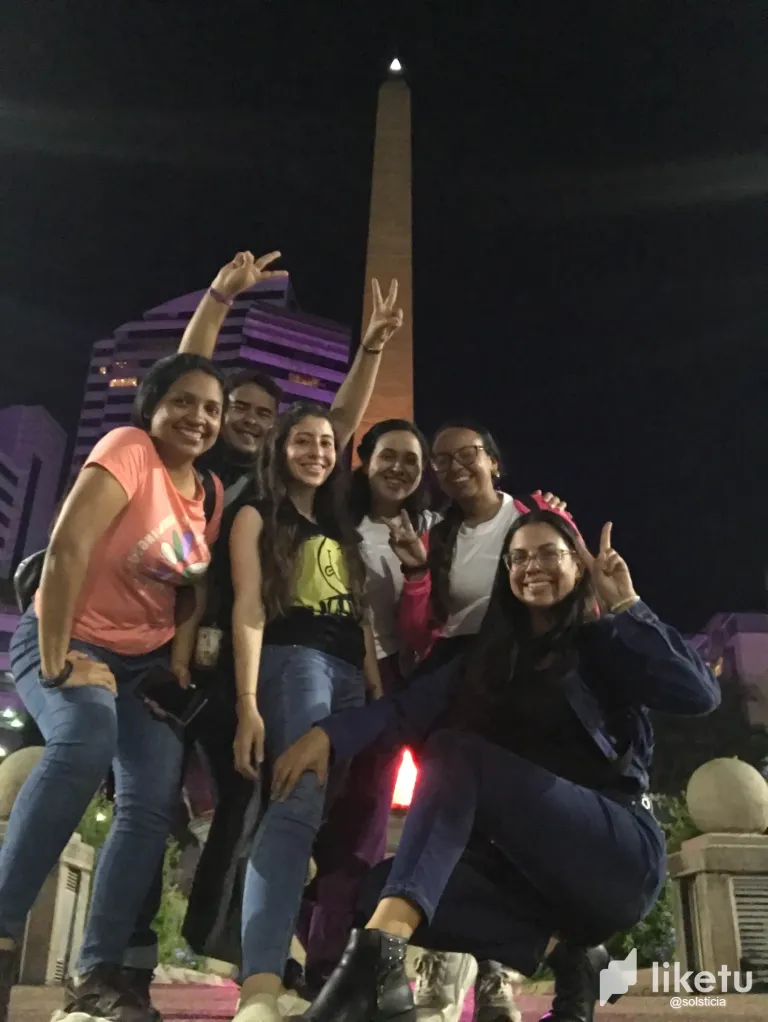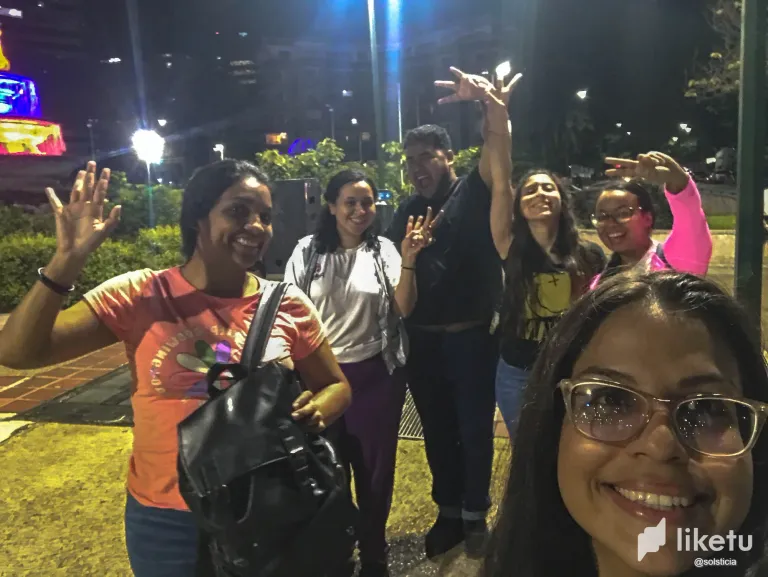 Hello, good people of liketu! Here comes a loss 🙃 (Although in reality , I'm almost always in #incognito mode 🙃).
Last night when I got home I came with all the willingness to post some photos of what was yesterday afternoon with the girls who make life in the community of Hive Caracas, but honestly the tiredness of dominoes and cai K.O
(Sounds Flaca- Andrés Calamaro)
I tell you, the plan was to go to the park and do some recreational activities, a "Circulo de mujeres" guided by @madefrance what happened was that in Caracas the sky decided to fall and make us change the plans. Fortunately, we all had full disposition to meet and so we did.
I met @luvilozada halfway since we live relatively close and we moved forward while @@@gabriellalpez2 was finishing up and we decided to go to the Páramo café, one of many (I've only been to one of their branches since I arrived in the city).
arrived in the city and met up with @maryed and Made. When we ran into each other
We walked while talking about the complexities of men, you can imagine. Arriving at the cafe we settled at two tables that we joined and set out to order what we were going to taste.
I, as a human being addicted to chocolate ended up buying a chocolate cookie, filled with chocolate, with an overdose of chocolate and by the way, a cappuccino… I say by the way, because my stomach later manifested that it was not a good idea, however all good during the reu 👍
The most interesting point here is that we all had a lot to say and we talked about so many things at the same time that it was funny how we jumped from one topic to the other like chattering parrots, it was fun. I feel that we made a match with each other and that we have many thoughts and ideas in common which makes me feel that it is a plus to move forward with the project ideas we have in mind for @hiveccs.Then we were joined by Avocado Programmer @ch1nux with whom we also had a very nice conversation 🫀
The hours passed super fast, we made progress in landing common ideas and we were able to coordinate some important issues and pending activities nearby… In short, it was a tasty and productive afternoon.
I wanted to leave evidence of this little Hiver afternoon 🫀🌸☕.
I send you a tropical hug from here, kisses ☀
ESPAÑOL
¡Buenas, buenas gente de liketu! Por aquí aparece una pérdida 🙃 (Aunque en realidad , casi siempre estoy en modo #incógnita 🙃)
Anoche cuando llegué a casa venía con toda la disposición de publicar algunas fotos de lo que fue la tarde de ayer con las chicas que hacen vida en en la comunidad de Hive Caracas, pero honestamente el cansancio de dominó y cai K.O
(Suena Flaca- Andrés Calamaro)
Les cuento, el plan era ir al parque y hacer algunas actividades recreativas, un "Circulo de mujeres" guiado por @madefrance lo que pasó fue que en Caracas el cielo decidió caerse y hacernos cambiar los planes. Afortunadamente, todas teníamos full disposición para reunirnos y así lo hicimos.
Yo me encontré con @luvilozada a mitad de camino ya que vivimos relativamente cerca y avanzamos mientras @@@gabriellalpez2 terminaba de llegar a la ciudad y se encontraba con @maryedy Made. Al encontrarnos decidimos ir al café Páramo, uno de tantos (por aqui dejo dicho que solo había ido a una de sus sucursales desde que llegué a la ciudad)
Caminamos mientras hablábamos de las complejidades de los hombres, ya se imaginaran. Al llegar al café nos acomodamos en dos mesas que unimos y nos dispusimos a pedir lo que íbamos a degustar.
Yo, como un ser humano adicto al chocolate termine comprando una galleta de chocolate, rellena de chocolate, con sobredosis de chocolate y de paso, un capuchino… Digo de paso, porque mi estómago después manifestó que no fue una buena idea, sin embargo todo bien durante la reu 👍
El punto más interesante aquí es que todas teníamos mucho que decir y hablamos de tantas cosas a la vez que daba risa como saltábamos de un tema al otro como cotorras parlanchinas, fue divertido. Siento que hicimos match unas con otras y que tenemos muchos pensamientos e ideas en común lo que me hace sentir que es un plus para avanzar con las ideas de proyectos que tenemos en mente para @hiveccs.Luego se nos unió a la reu el Aguacate Programador @ch1nux con quien también conversamos de manera muy amena 🫀
Se nos pasaron las horas super rápido, avanzamos en aterrizar ideas en común y pudimos lograr coordinar algunos temas importantes y actividades pendientes cercanas… En fin, fue una tarde sabrosita y productiva.
Quería dejar evidencia de esta tardecita Hiver 🫀🌸☕
Te mando un abracito tropical desde aquí, besitos ☀
---
For the best experience view this post on Liketu
---
---