Solo's weekly picks: Macro photography
A few years back I bought my first macro lens for my digital camera, and was amazed with the shots that I could make with it. Many other people also have discovered macro lenses, and today we will look at five minnows posts where they used a macro lens. Some have them on their smartphones, others will use a digital camera like myself. But they are all macro photos and show a world that can be hard to see otherwise.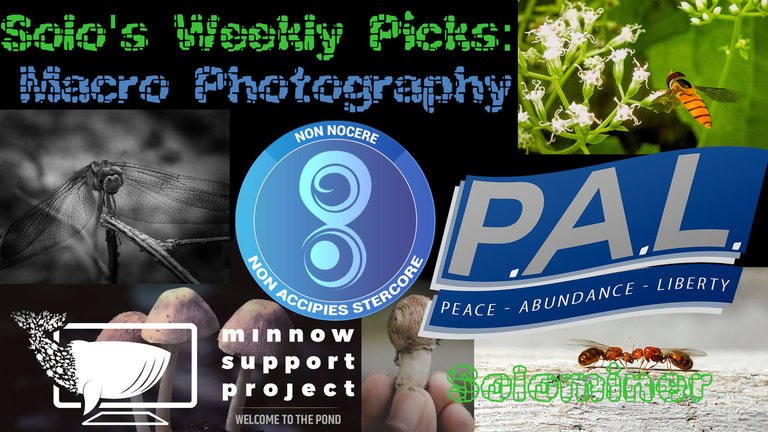 Here are five Hive minnows showing off their macro photography:
---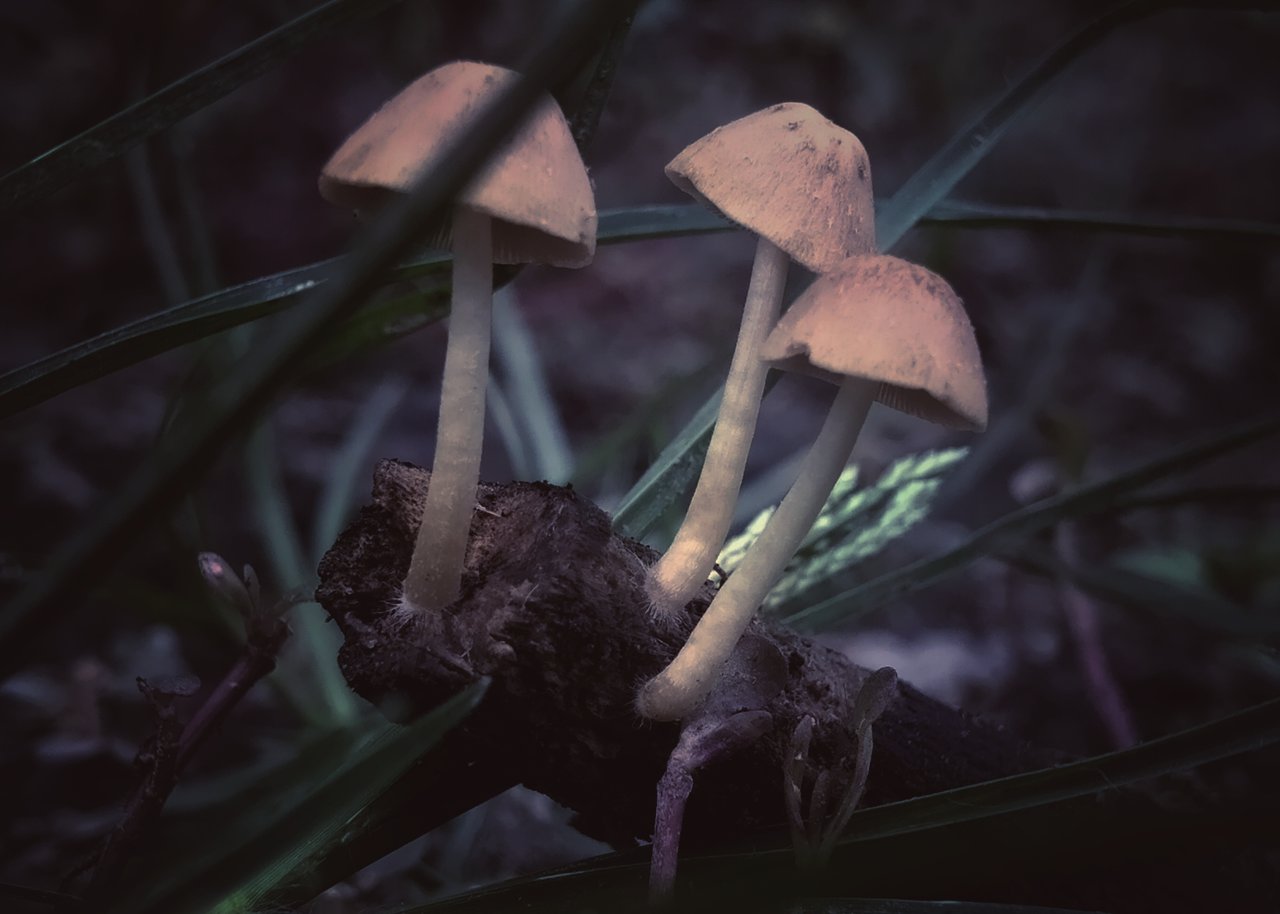 Splash of diversity : Mushrooms variant by @opick
https://peakd.com/hive-194913/@opick/splash-of-diversity-mushrooms-variant
Mushrooms can be quite small, so they are fantastic subjects for macrophotography. Some wood loving mushrooms were found by this user and they are sharing some photos of the fungi they found.
---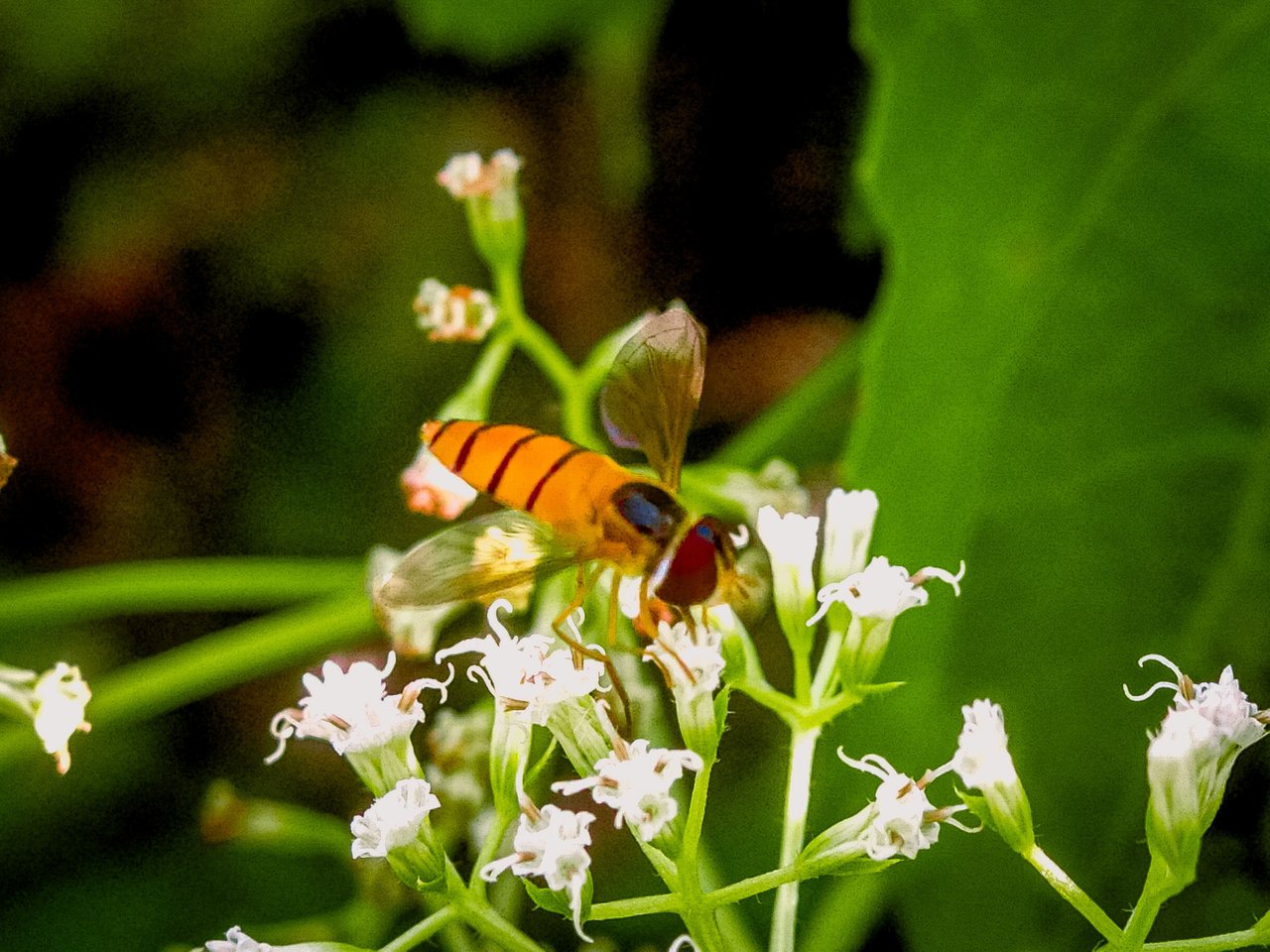 https://peakd.com/hive-101587/@ramascorpioanis/hover-flies
A special insect to me was captured in these photos, a kind of fly that is very useful to your garden. It lays larva on plants and the larva only seeds on other insects, so they will eat Aphids and other such bugs.
---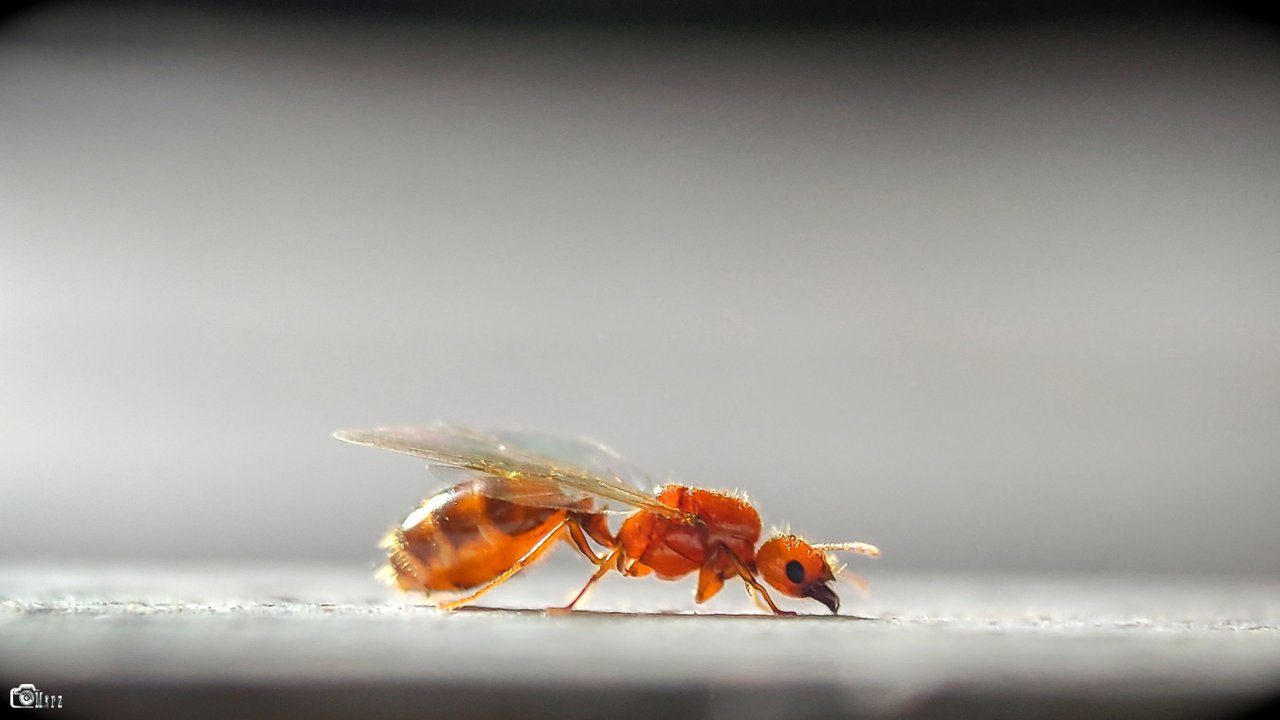 Winged Rangrang - Weaver Ant (Bilingual) by @mirz
https://peakd.com/hive-194913/@mirz/winged-rangrang-weaver-ant-bilingual
In these images we see an ant, with wings. Its getting ready to leave the colony and seek out a new home. This post is an example of using a macro lens on your smartphone and how amazingly good the images can come out.
---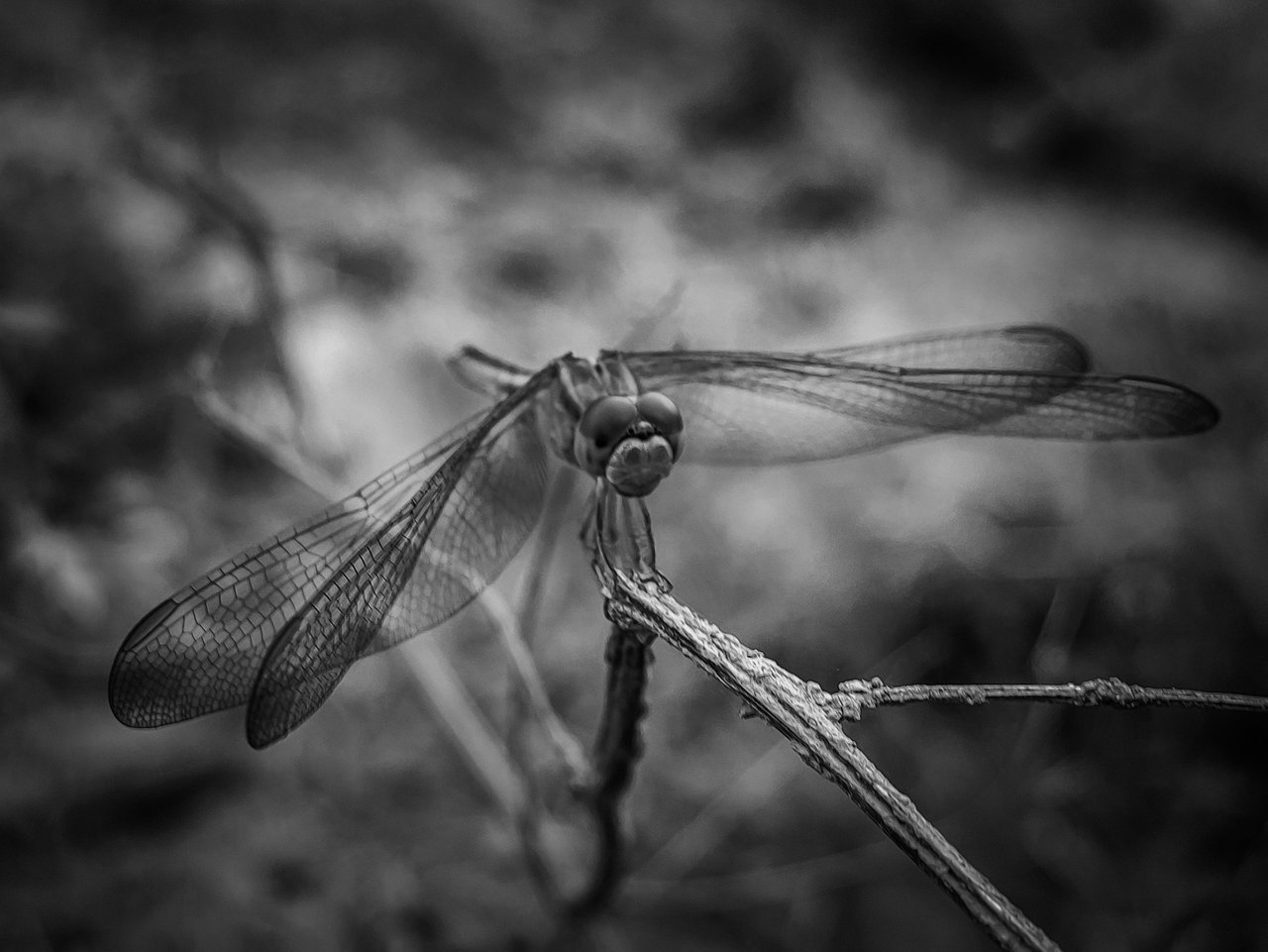 https://peakd.com/hive-142159/@akukamaruzzaman/monomad-ditch-jewel
I love seeing dragonflies, they are also great for the environment. As the adults and the larva eat other insects. The larva actually eats mosquitoes which I am all about.
---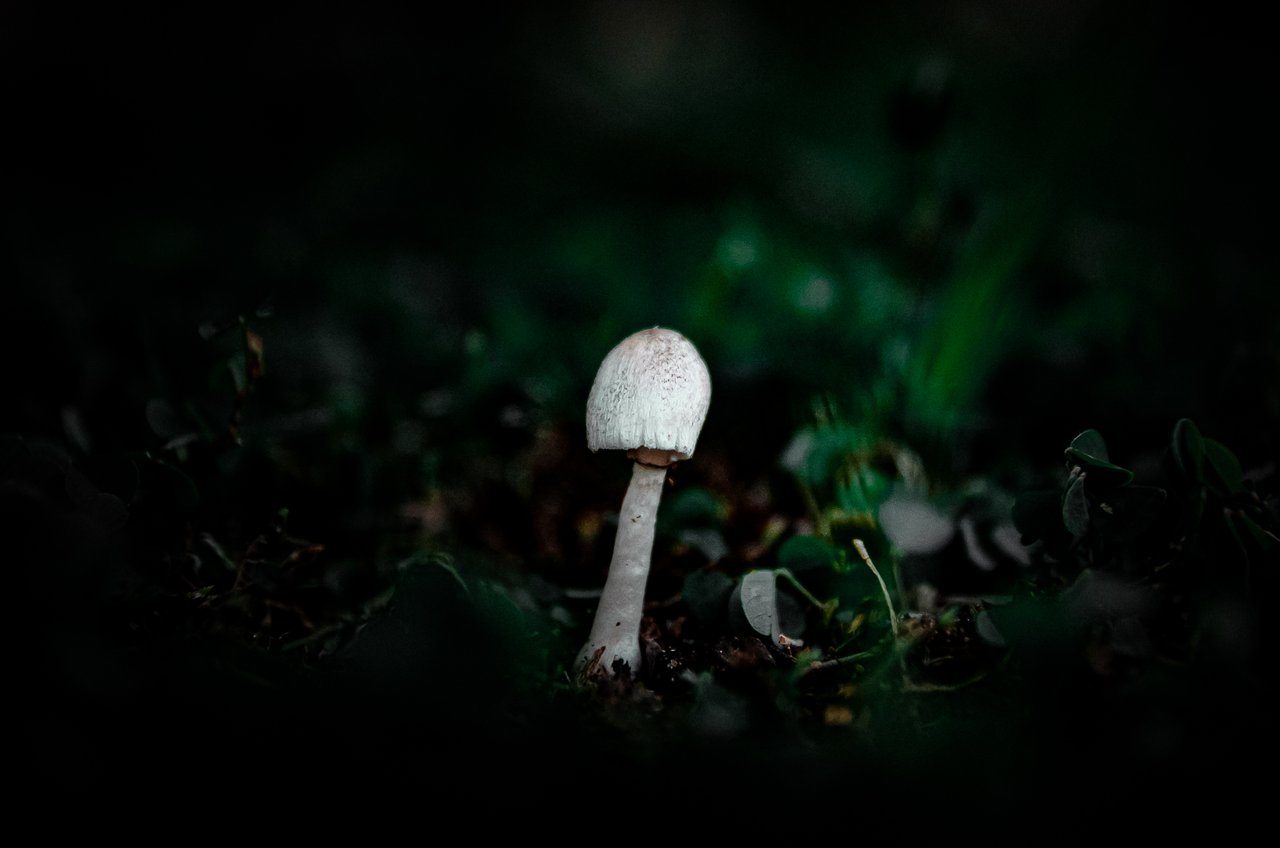 Looking for mushrooms in the gaps in the grass by @yuyu-arts
https://peakd.com/hive-166168/@yuyu-arts/looking-for-mushrooms-in-the-gaps-in-the-grass
After a recent rain, its fun to go out and look for mushrooms. The fungi underground will product fruiting bodies that emerge from the soil, and if you show up at the right time you may just see them before they go away again. Just like flowers they only last a short time, with the sole purpose of reproducing. This mushroom looks like it has not opened yet, but it will soon.
---
Addresses below to help me buy better camera equipment and support me to travel to locations to do photo and video and overall great blogs in new places.
| Coin | Address |
| --- | --- |
| BTC: | bc1qhfmvd2gywg4fvrgy2kkkkyqta0g86whkt7j8r7 |
| LTC: | ltc1qdyzm5cwgt8e2373prx67yye6y9ewk0l8jf3ys9 |
| DASH: | XkSqR5DxQL3wy4kNbjqDbgbMYNih3a7ZcM |
| ETH: | 0x045f409dAe14338669730078201888636B047DC3 |
| DOGE: | DSoekC21AKSZHAcV9vqR8yYefrh8XcX92Z |
| ZEN: | znW9mh62WDSCeBXxnVLCETMx59Ho446HJgq |
---
---