Solo's weekly picks: Growing
Having a garden always gives you something to look forward to, usually there is a routine to care for them. Some need little to no help when outside. They will reward you with flowers, fruit or just a bunch of leaves. Sometimes wildlife moves in where the plants are, the good and the bad kind.
This week I look at some peoples gardening posts, some are growing indoors, others outdoors but all have unique experiences with the plants. Seeing all these great gardens makes me look forward to having more yard space so I can join in with some of these plants I am missing out on.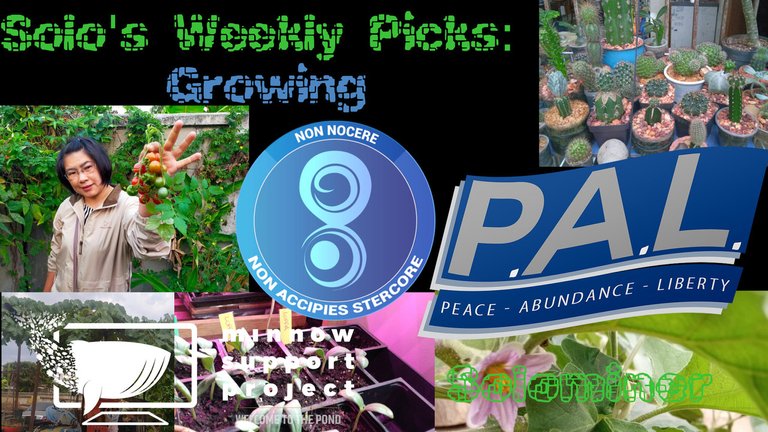 Here are five Hive minnows talking about what they are growing:
---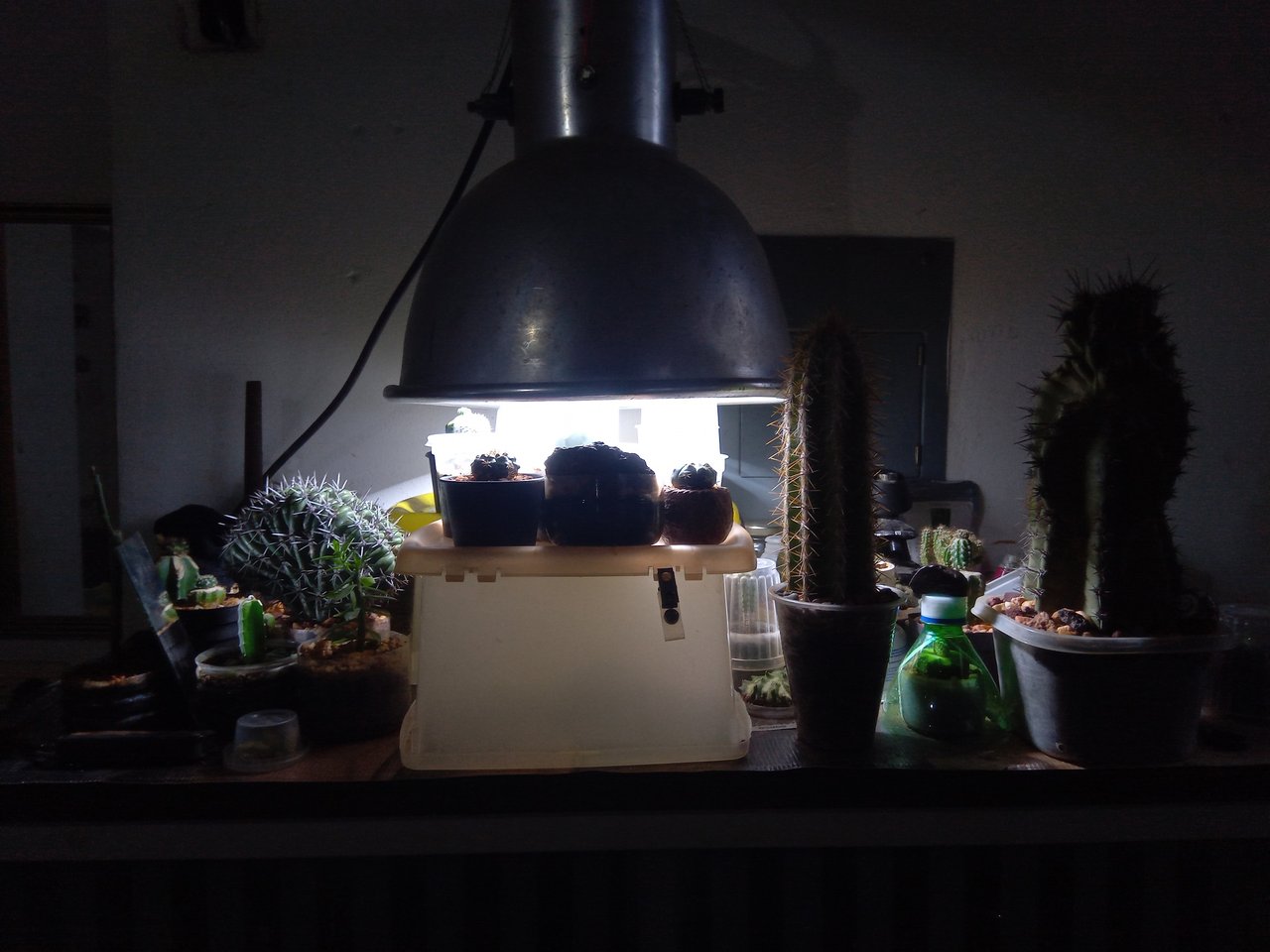 Greenhouse inside House - Cactis, Draft & More by @thelooter
https://peakd.com/hive-183841/@thelooter/greenhouse-inside-house-cactis-draft-and-more
Visiting a friend, they check out a small grow room build for some cactus and succulents. Quite the collection is showed off of many of these desert plants. This post was submitted to the Succulent growers community, an excellent place to post about cacus and succulents that @nikv runs.
---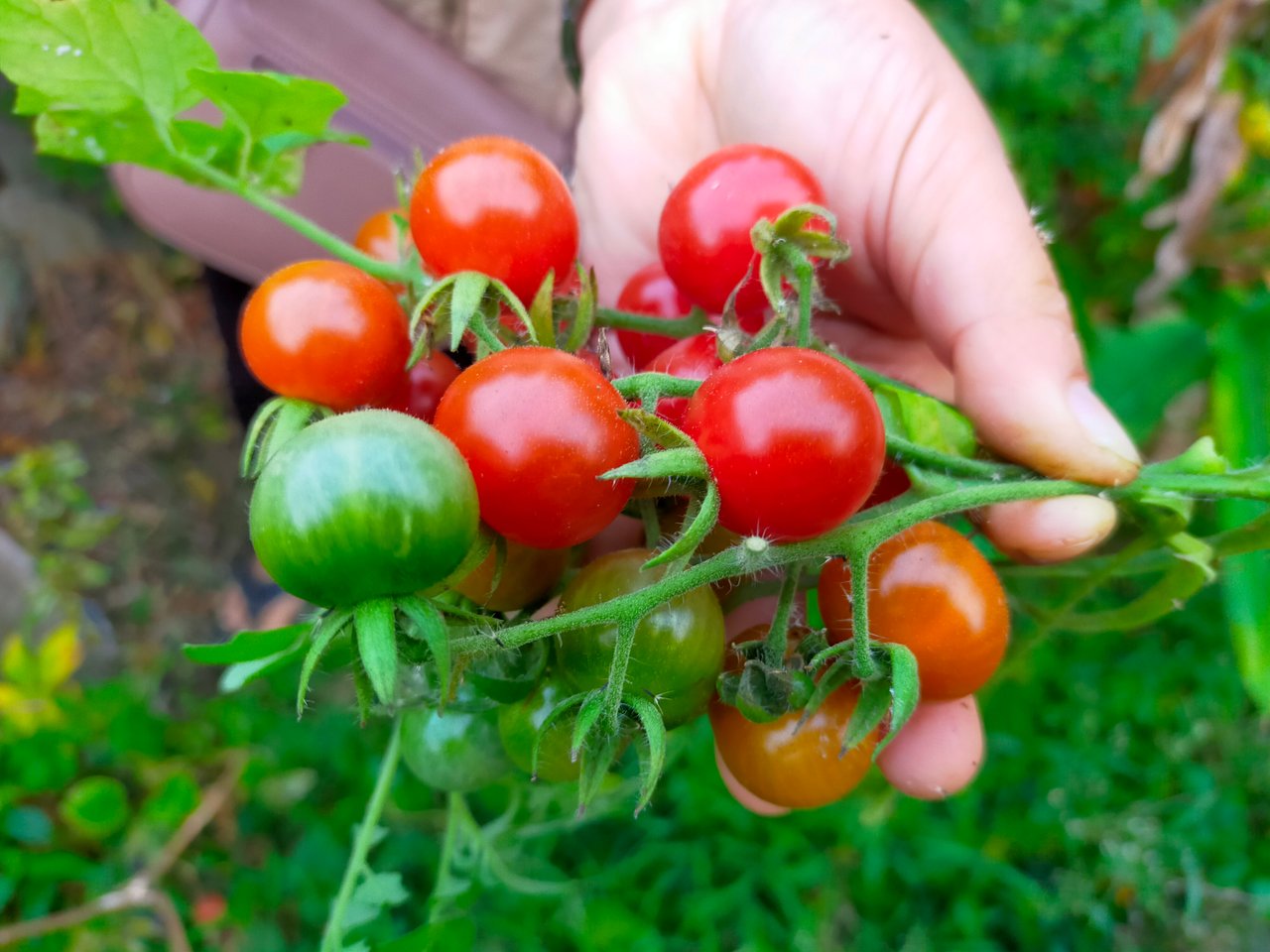 Vegetables grown by myself in the old house by @kriang3teejoe
https://peakd.com/hive-141359/@kriang3teejoe/vegetables-grown-by-myself-in
A home that is currently vacant has an impressive garden behind it. This Hive minnow goes to visit the garden and to tend to it, many plants are growing there such as tomatoes, gourds, eggplant, zucchini and hot peppers.
---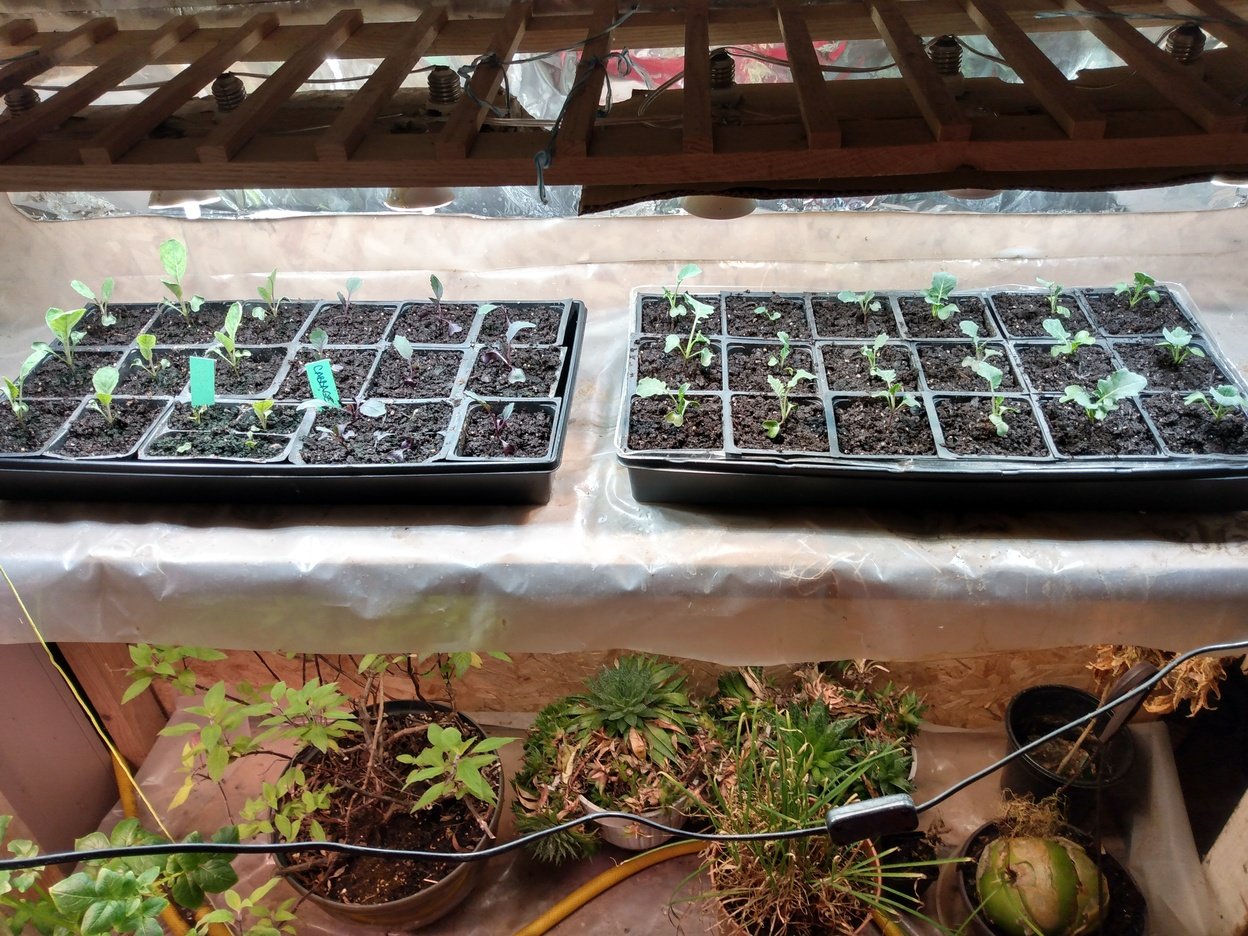 Giving the seedlings some leg room. by @paradoxtma
https://peakd.com/hive-114308/@paradoxtma/giving-the-seedlings-some-leg
In this post some seedlings are being transplanted, they explain that having more root space will encourage growth and eventually all seedlings need to be moved to a bigger pot. They are growing red cabbage, broccoli, and cauliflower. Best of luck with them getting big and strong.
---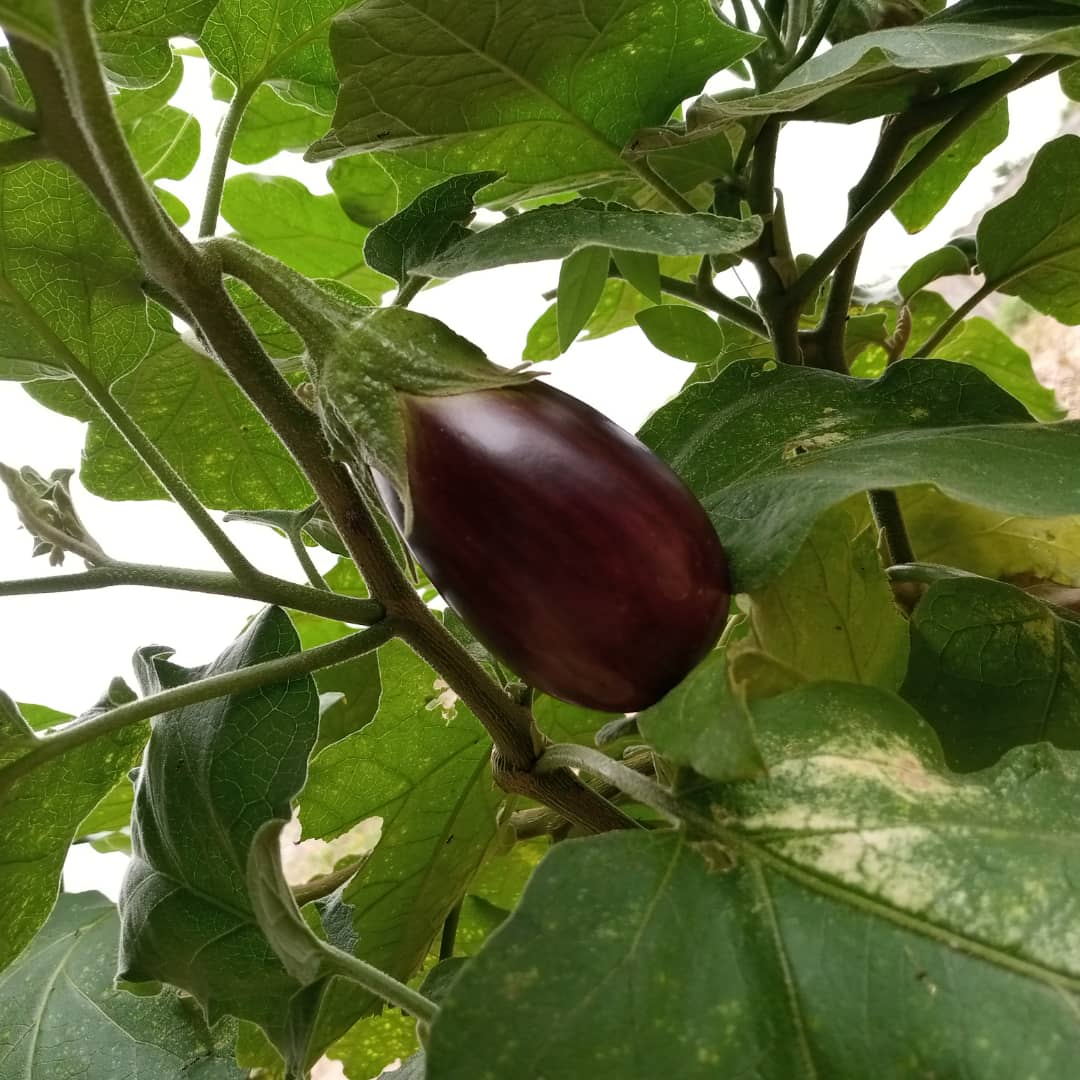 Berenjena, algunas de sus propiedades (Esp/Eng) by @alina97
https://peakd.com/hive-140635/@alina97/berenjena-algunas-de-sus-propiedades
We find an egg plant growing in this garden, looking quite nice. Some of the ways it can be prepared is discussed in this post along with some of its chemical properties.
---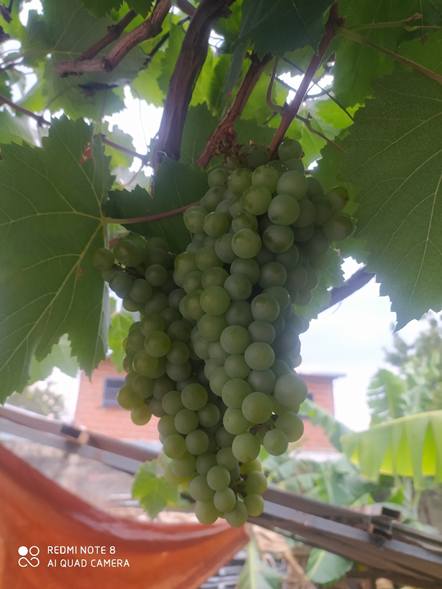 Mi planta de uva verde me asombro con su primera maravillosa carga de fruto🍇/My green grape plant amazed me with its first wonderful load of fruit. @yadira79
https://peakd.com/hive-127788/@yadira79/mi-planta-de-uva-verde-me-asombro-con-su-primera-maravillosa-carga-de-fruto-my-green-grape-plant-amazed-me-with-its-first
Gifting plants is a great way to share the love of gardening, a worker from their sisters farm gave them this grape vine and now it is producing its own fruit. Pretty amazing how much it has grown, making a canopy overhead and now some tasty grapes.
---
Thats my five picks for this week, come back next week to see Solo's next weekly picks. I curate posts every Tuesday and do this through MSP. Thanks so much to the Minnow Support Group for giving me the opportunity to serve as a curator!
---
More plant communities on Hive:
In the beginning of this post I mentioned @nikv's succulent and cactus growing group. Below is a link to that community:
https://peakd.com/c/hive-183841/created
---
There are many other great communities for sharing garden content and talking about permaculture and sustainability. One of my favorites is @ecotrain that was founded by @eco-alex. A link below to the community:
https://peakd.com/c/hive-123046/created
---
If it is mushrooms you are growing then check out the Fungi Lovers community, it is ran by a few people including @sketch.and.jam
https://peakd.com/c/hive-166168/created
---
Hive has its own cannabis community as well, people share posts on their favorite strains, growing updates and anything cannabis or psychedelic related.
---
---