Cities Skylines gameplay 9-11

I played simcity growing up, but the more recent ones have has less than favorable reviews. So I tried out Cities and I am really liking the game. The graphics are fresh and the game makes sense how to play. I feel like simcity has more of a learning curve than then game does. But for the most about its just managing cash and improving as your population grows.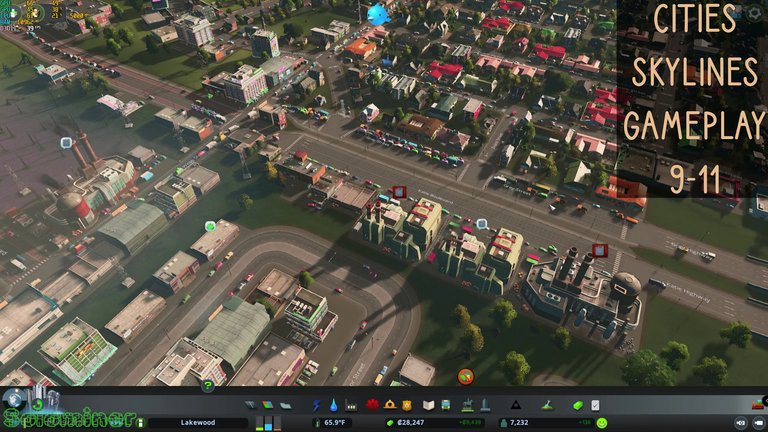 This game uses a surprisingly alot of resources, making my GPU and CPU run hard. Luckily I have alot of power to spare. When the cities start getting real big my framerate drops down, hopefully when I run this on my newer video card it wont be as much as an issue scaling.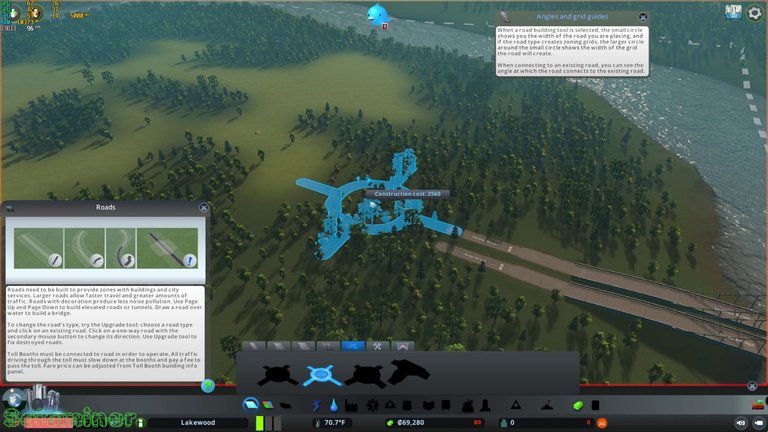 Starting off with a new map I consider adding a round about, but decide just to go with big roads instead. I may regret this later.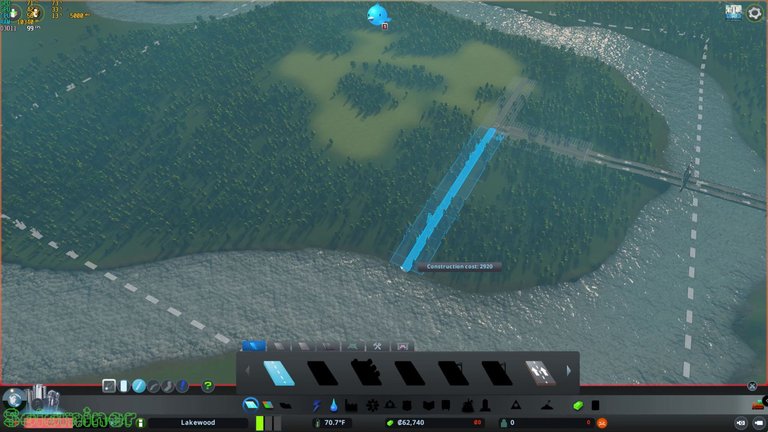 Making large roads right off the city connectors help with reducing traffic. I will reduce the size of the roads as we get into residential sections.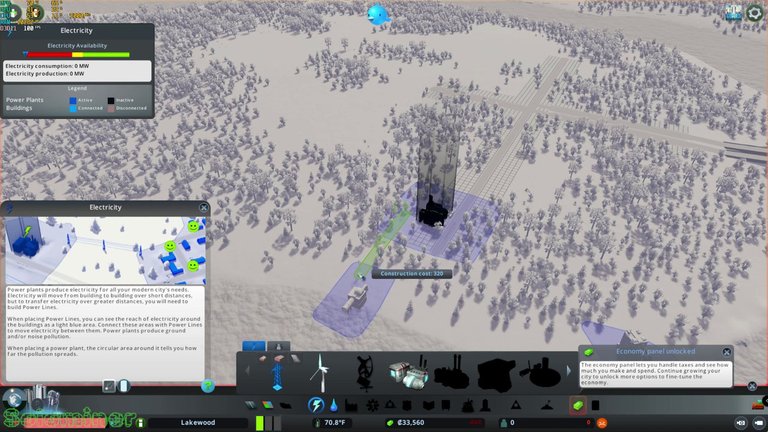 I set up my power plant and run lines to the near by water pumps.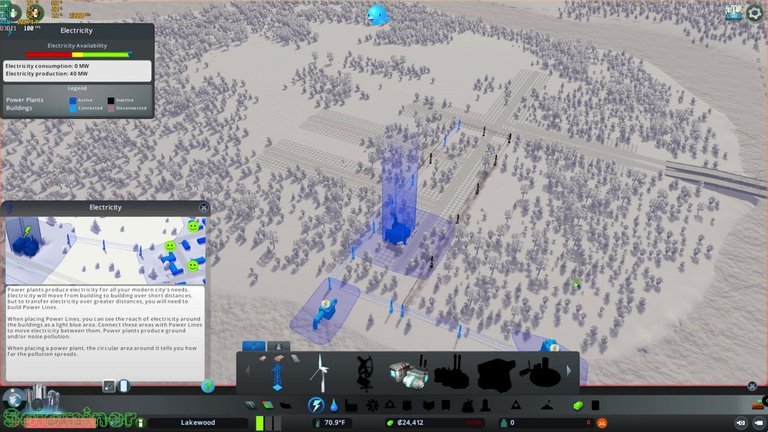 Next is to run all of the infrastructure for the start of the town.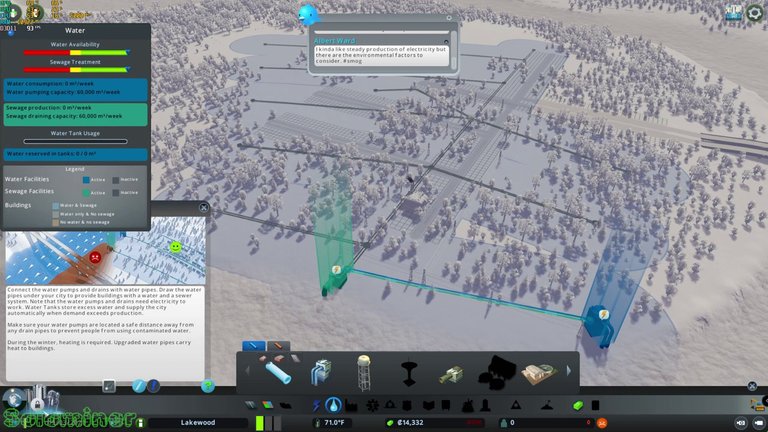 The water pipes will need to be upgraded later to support district heating.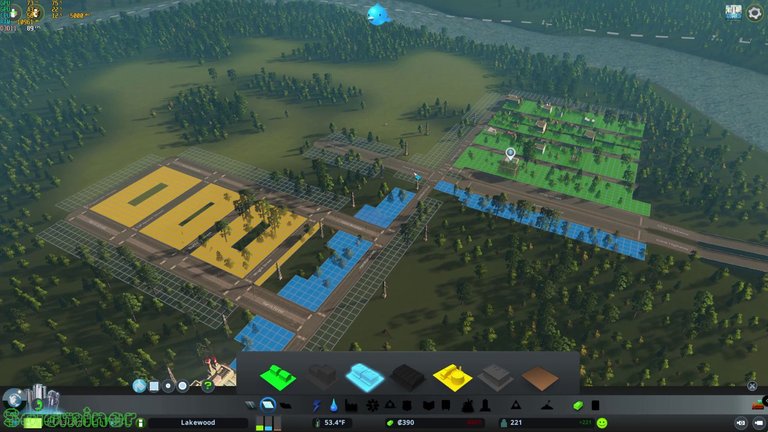 Next is to set up zones, I go with mostly industrial to bring the jobs in and then residential for homes.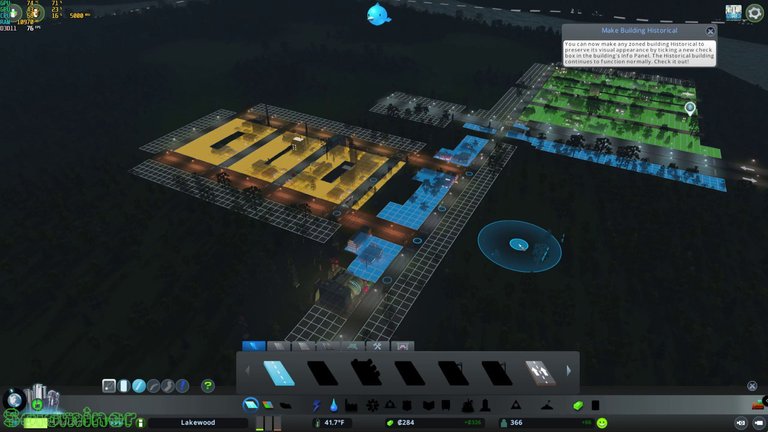 As it becomes night time the city lights come on, this game really look great at all times.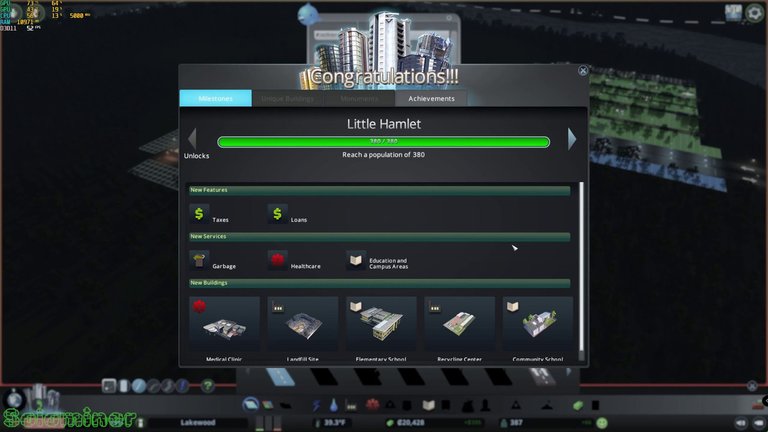 We upgrade our town by getting enough population, in this case 380 people.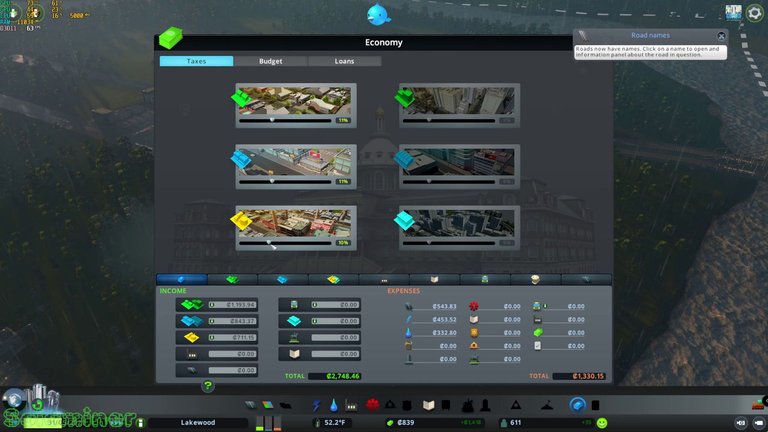 The taxes can be changed once you get big enough. I raise them as my town grows, and the residents and business owners will tell me if it becomes too much. Then I just back it down a percent.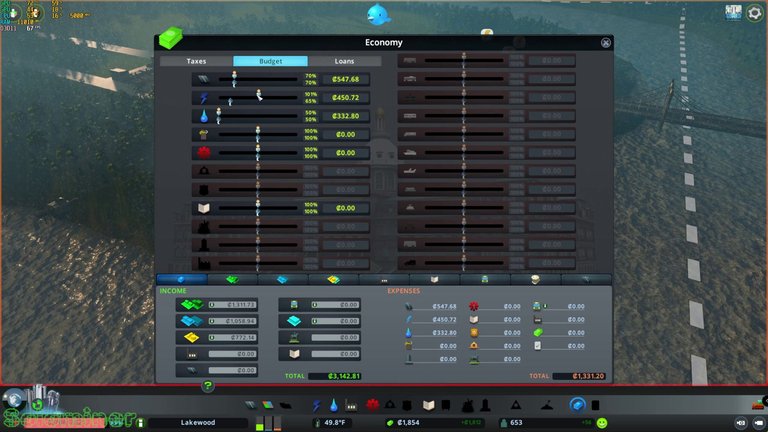 Also reducing road and utility costs works well in the beginning. I bring them back up to 100% when more income is coming into the city.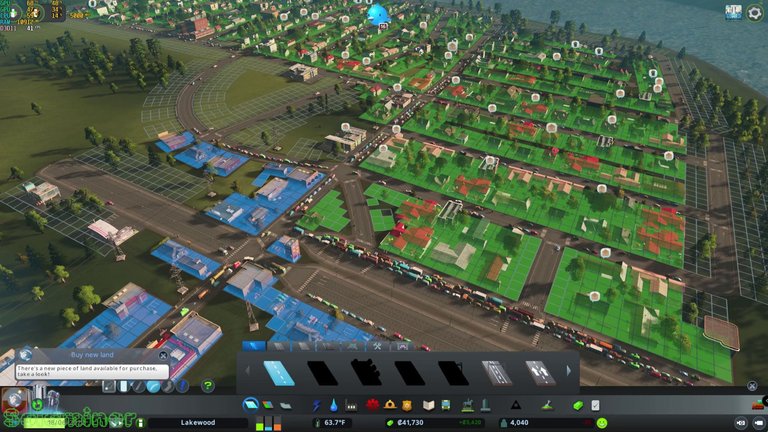 Ah that round about may have been a good idea, there's tons of traffic coming into my town.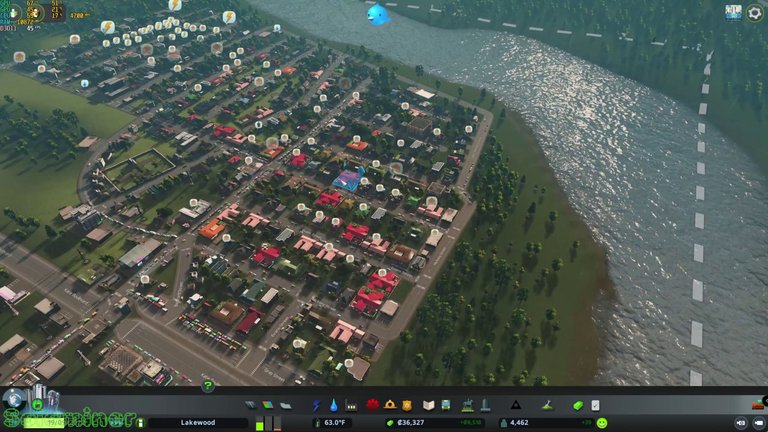 As it starts getting cold in the region residents complain about not having heat. So the water pipes need to be upgraded.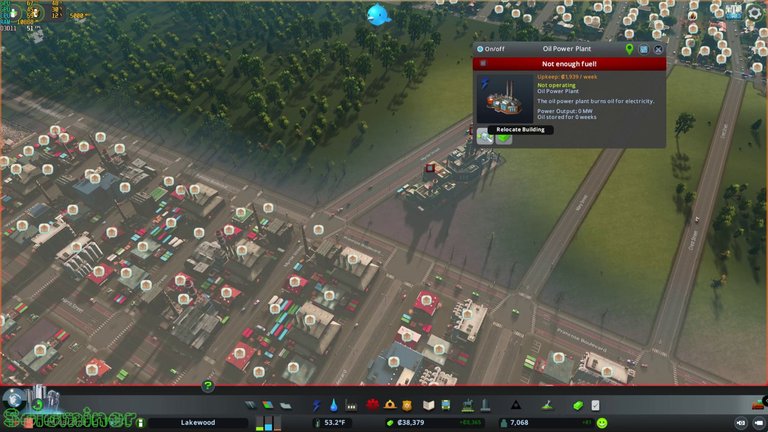 I start having problems with my power plants as well. They need fuel delivered to them but seems if its too far from the main road they will not get it. My traffic problem may also be affecting this.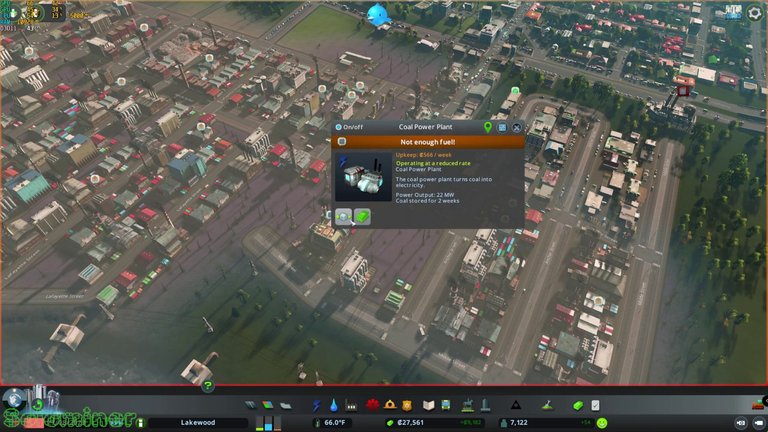 Well eventually the outages start causing major problems, so I have to ditch this city and build a new one.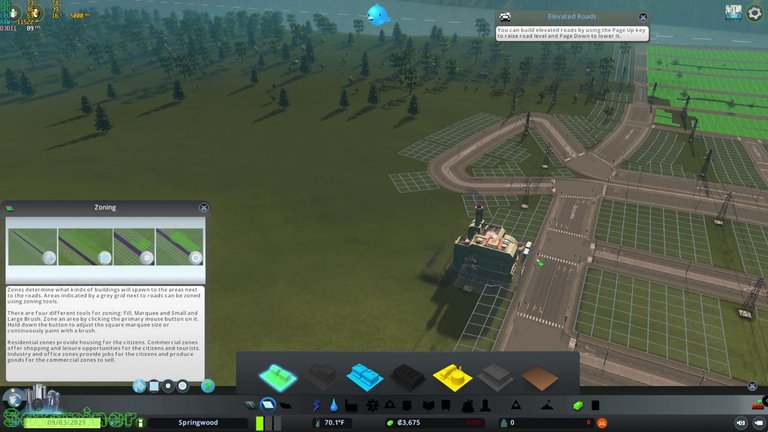 The traffic was getting bad too, maybe I could have fixed it but I just wanted a fresh start again with some new plans.
| Solominer Presents: | Cities Skylines |
| --- | --- |
| Year | 2015 |
| Genre | City building |
| Console | PC |
| Platform | Windows 10 |
| Rig specs: | Main gaming setup |
| --- | --- |
| Processor | Intel Core i9 |
| Memory | Corsair DDR4 32GB |
| Video Cards | 2x Nvidia GTX 1080's |
| Power Supply | Corsair 1000W |
---
| Coin | Address |
| --- | --- |
| BTC: | bc1qhfmvd2gywg4fvrgy2kkkkyqta0g86whkt7j8r7 |
| LTC: | ltc1qdyzm5cwgt8e2373prx67yye6y9ewk0l8jf3ys9 |
| DASH: | XkSqR5DxQL3wy4kNbjqDbgbMYNih3a7ZcM |
| ETH: | 0x045f409dAe14338669730078201888636B047DC3 |
| DOGE: | DSoekC21AKSZHAcV9vqR8yYefrh8XcX92Z |
---
---