MY DAILY PROGRESS IN THE RISING STAR GAME | 407 MISSIONS COMPLETED | 1st October,2021.
Hello everyone! I am here again to share my progress in my music career in the Rising Star game. Today After i got free from the class and coming back home after offering my Jummah prayer, I did my lunch and then opened the laptop to play the Rising Star game.
Today I finally was able to play the Saturday Support Mission for the first time so I completed 2 Saturday Support Missions today. It took me 4 hours because one saturday support mission takes 120 minutes to complete.
Totally I have now completed 407 missions and today I also earned above 800 starbit tokens so now I have 15197 Starbit tokens.The price of starbit token currently on the Hive Engine Market is 0.00022$.
If anyone want to play this game and have some fun and earn starbits tokens as well,they can join through my refreall link below and play this game for free.
https://www.risingstargame.com?referrer=solaiman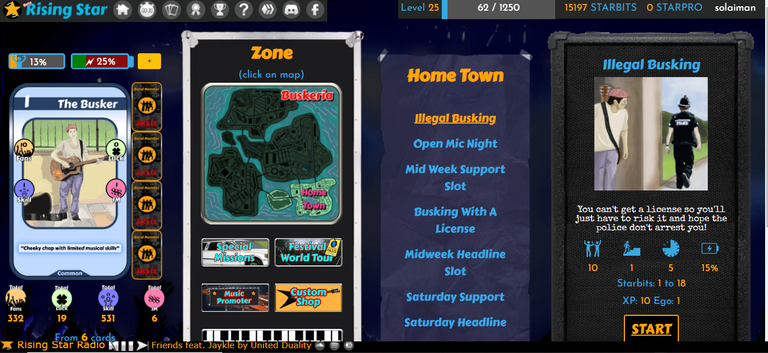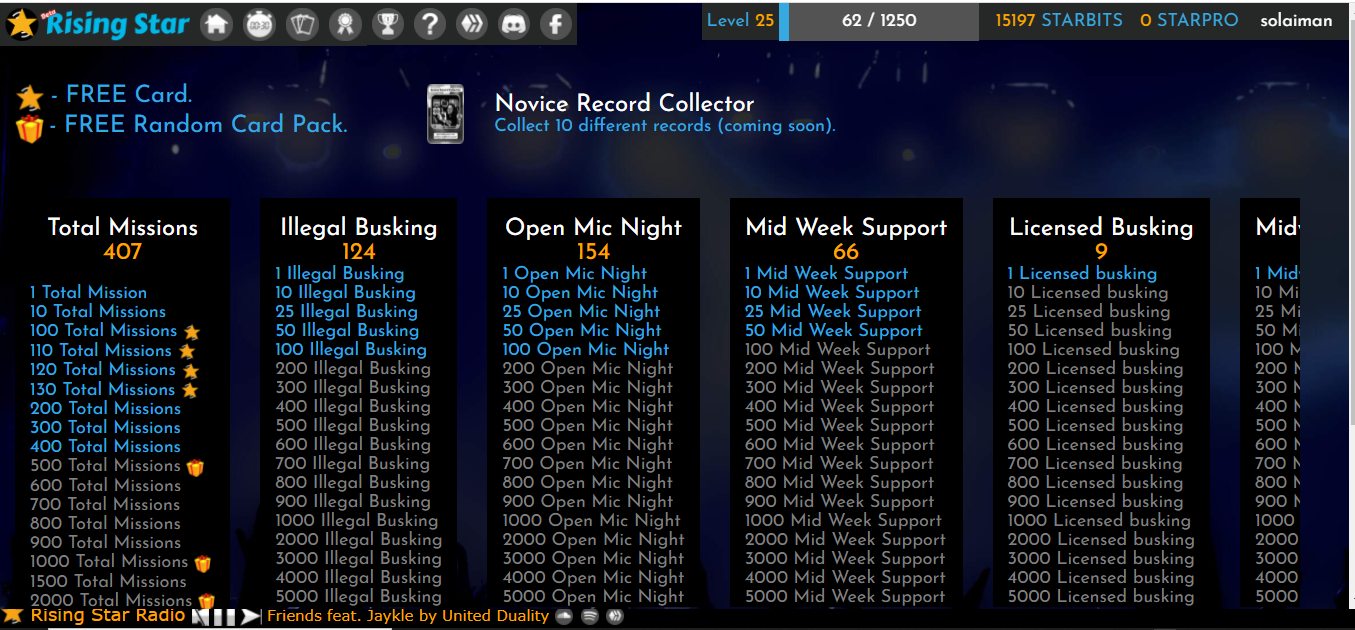 ---
---