My Wednesday walk and a few finds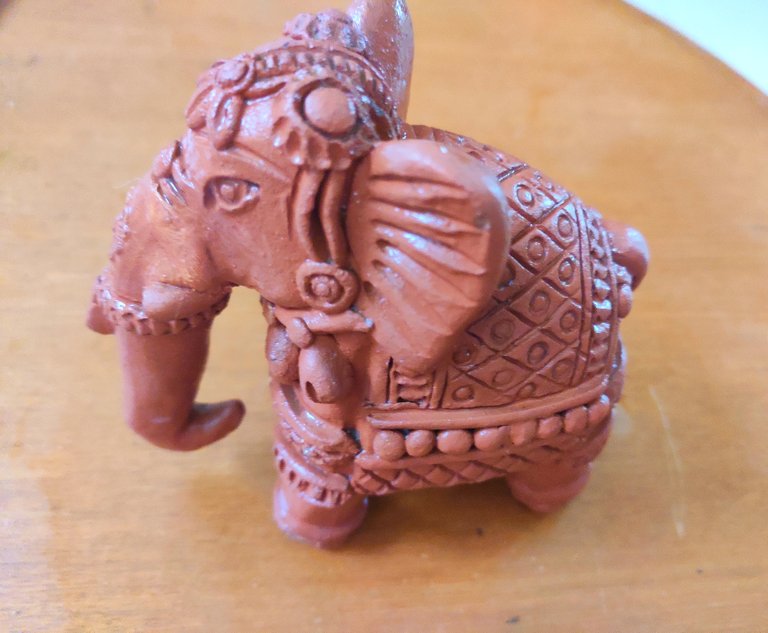 This Wednesday walk was focused and pleasurable. The hubs and I drove away from the city looking for stuff to brighten up our pergola. We can't start work there as yet as it is raining incessantly, nonetheless we thought we could buy some stuff to do up the place for our winter morning coffee time.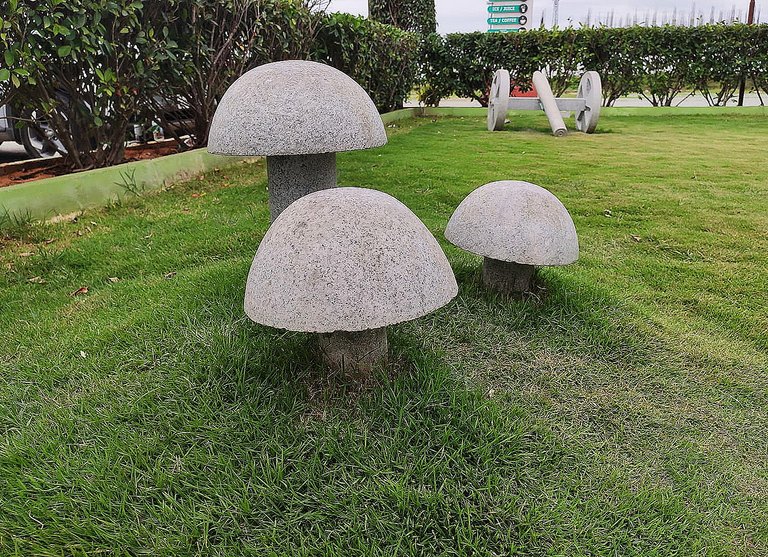 _073933.jpg)
We actually drove some 40 km away but found nothing as it is raining nonstop. Artisans selling rural craft were not found in their normal posts. We stopped at a restaurant for a bit of lunch. After our lunch we walked around for a bit, not much just 25 minute walk since we had to take the long ride back to the city. On their lawns I spotted these pretty stone carved mushrooms placed in groups of 3-5 all around.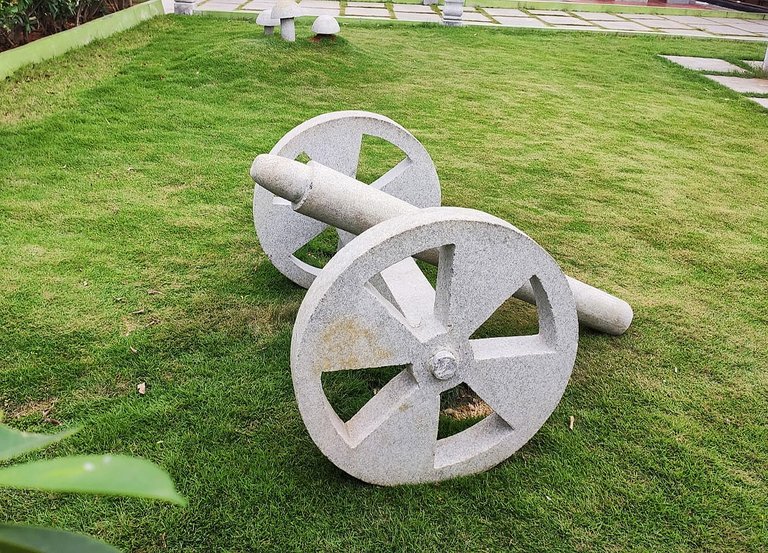 Then there was this heavy piece of artillery carved in stone. The work looked nice but I wonder what it was doing there. The scenery was mostly rocky with wild flora all around. I took a few picture of the rocks, I'll share them some other time since I want to share my finds here on this post.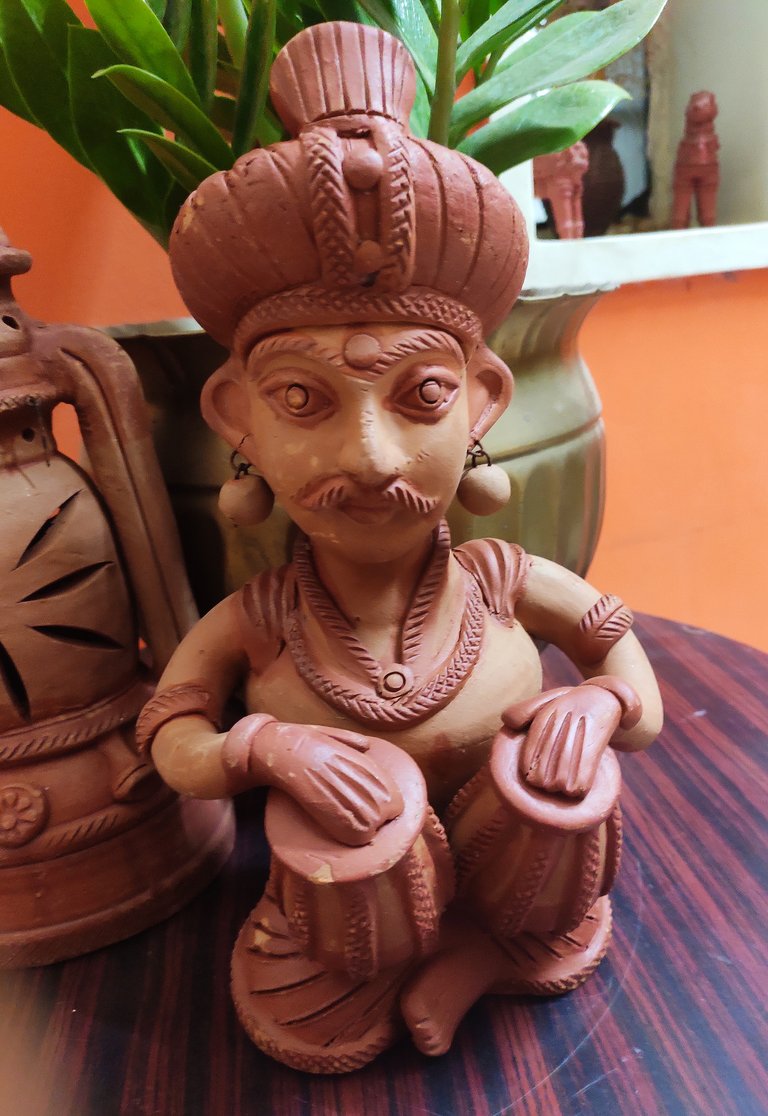 We found one artisan closer to the city just as we reached the city limits on our drive back home. I found exactly what I was looking for, an intricately designed elephant in terracotta (cover image) and a folk artist playing the tabla, a kind of double drum. I chose sculptures that were raw and not painted. I like the look of natural terracotta and decided that I will give them a clear coat of terracotta lacquer spray before I use them in my garden.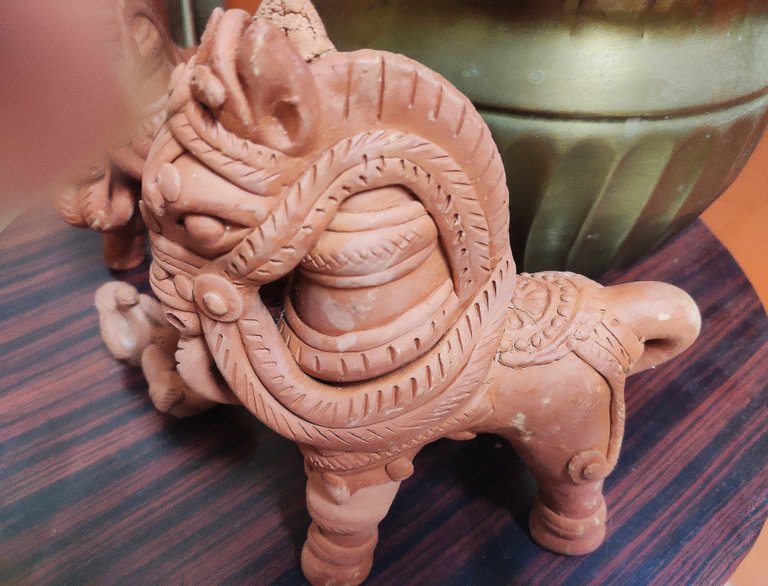 I already have horses like these but I still bought a a couple more to add to my collection. I like seeing them among the plants and these weren't so expensive.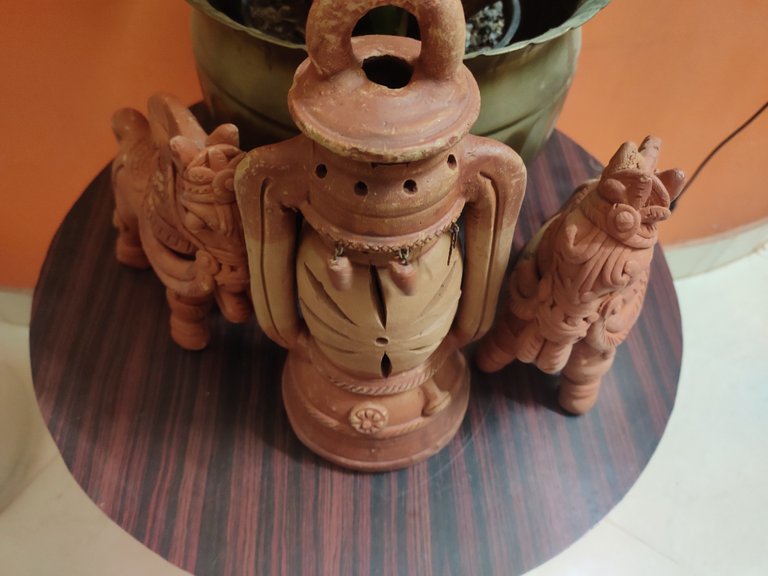 This was a rare find for me, a hurricane lamp in terracotta. it wasn't in the best condition, but I thought I will restore it myself. It would look pretty in the garden among the vines I plan to uses as a privacy screen for my pergola.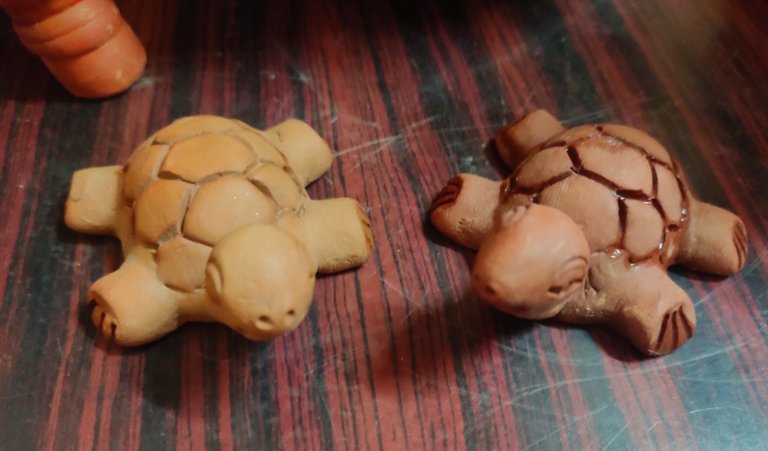 I also bought myself a couple of these baby turtles. I know theexact place for these in a corner of my pergola. Of course the work there can only be started after a couple of months. We cannot sit there until the rainy season is over.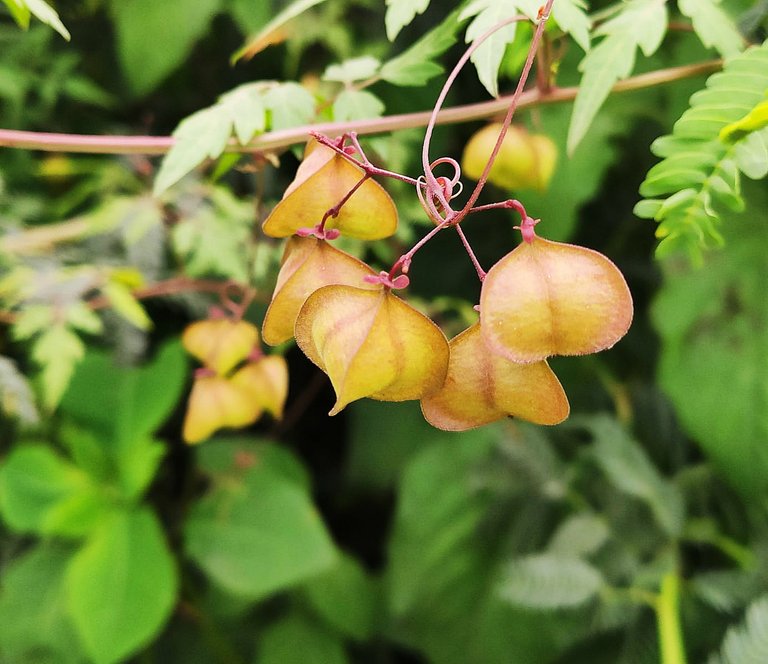 I walked around for a bit and found this strange looking vine. It had started to rain by then and the wind was blowing fiercely. We took the clue and drove home as fast as we could before the rain reduced our visibility. We reached home just in time and the thunder and lighting took over the outside world.
All images used in this post belong to @sofs-su
---
---