🐝 Create a buzz 🐝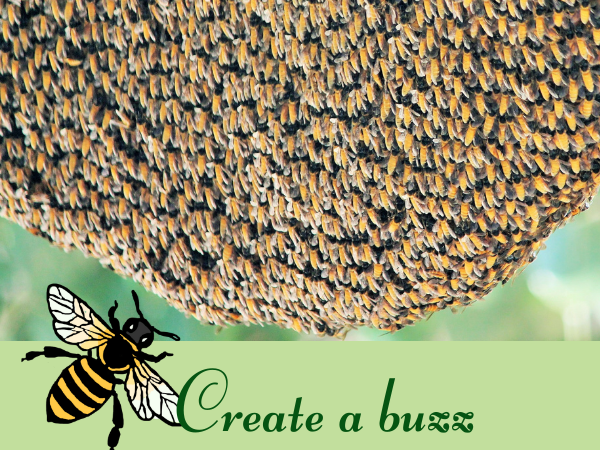 Within that little Hive
Such Hints of Honey lay
As made Reality a Dream
And Dreams, Reality - Emily Dickinson
🐝🐝🐝🐝🐝🐝🐝🐝🐝🐝🐝🐝🐝🐝🐝🐝🐝🐝🐝🐝🐝


Thoughts like flowers blossom across the meadow of the mind day after day. These are neither purposeless or wasteful. If the right bee comes along the way they become the cup of nectar that the bee needs for its food. The bee just doesn't gather the nectar and leave the flower bruised, it leaves it looking perfectly beautiful and fragrant as before. It makes the flower fruitful and useful than ever before.
The Hive becomes the storehouse of honey, food for its future generations and for mankind. When my thoughts buzz around my head like a bee in search of honey, Hive is my garden of flowers which contain the nectar i so yearn for. Many a inspiration and dream is born from the chambers of this hive. When I need a home for my thoughts Hive is where I store it for posterity. Like honey that never spoils, the hive's blockchain remains forever. The symbol of longevity.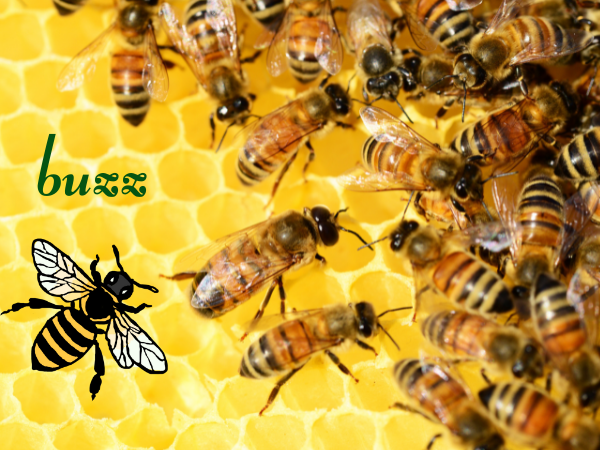 Hive to me is not just a home for the expression of my emotions, It is my cure. It has become to me my mental and emotional catharsis, a place for the restoration of my mental and emotional balance. I have always written from my heart be it about my pain and hurt or about my joys that flows like an uncontrollable river in flood. Hive regulates the ebbs and the flow of my thoughts by being the non-judgemental friend who just listens and let's my mind have its say.
Honey has been the best natural sweetener ever known to man. Hive has sweetened my life in more ways than one. When spammers leveled to the ground so many earning of the sites I worked in the year 2019 -21 I was heart broken. These sites took with them all the work and the toil of my life, the pain of my heart, the wellsprings of joy and the experiences I shared on them. I was not ready to try another site that would bite the dust, then I learned of the Hive blockchain and its longevity and for the first time without fear of losing all I have I have been writing for the last 5 months depositing my own honey in tiny measures.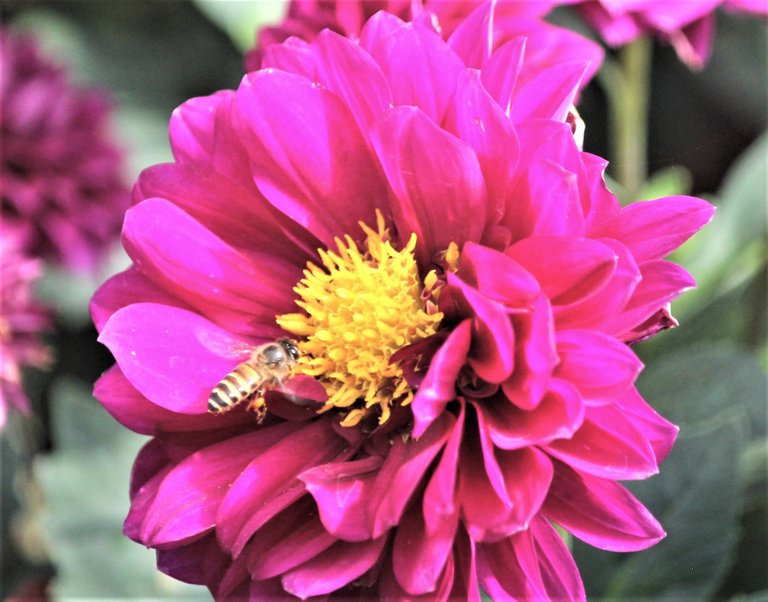 Like Emily Dickinson I can say Hive has given my reality a dream like quality and made my dream a reality. The buzz of my mind is hard to contain and often needs a space to deposit its quota of thoughts each day. Like a busy bee I work bringing every thought, poem, worth sharing into some semblance of beauty and share it in my own singular voice and style.
My photographs are often and expression of the peace and the joy within and I love sharing them here with others. Hive is just the t canvas I needed to share them with like minded people who take pleasure in the similar things I do.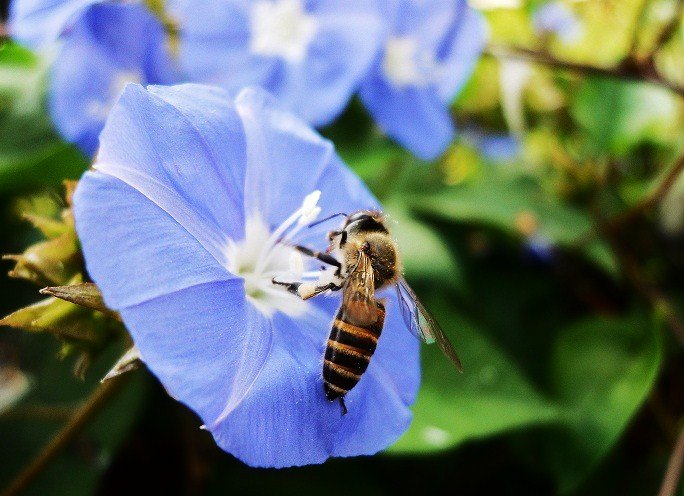 Nothing keeps the mind organized and like your thoughts written down.
I figured this out when I was pretty young. My journal then was my best friend, I confided in her everything that troubled me and found clarity in her pages. Now, I don't need paper or pen anymore. The words in my head get transferred to the digital realms in a matter of minutes and spreads through the whole world I hope like a beacon of light that cannot be hidden. Hive does that for me.
I buzz all day happy, singing, flitting from flower to flower until its time to rest. Each flower on Hive lifts my mood, makes me think, rejoice, condole, inspires and leaves me a better person than before. Each bee I meet here is an experience that I couldn't have aspired for in the my space and time constricted little world. Hive widens my world each day, the further I travel to collect honey the further my horizon broadens, so does my knowledge and understand of things. These communities here are the other worlds which make my experience of Hive well rounded and meaningful.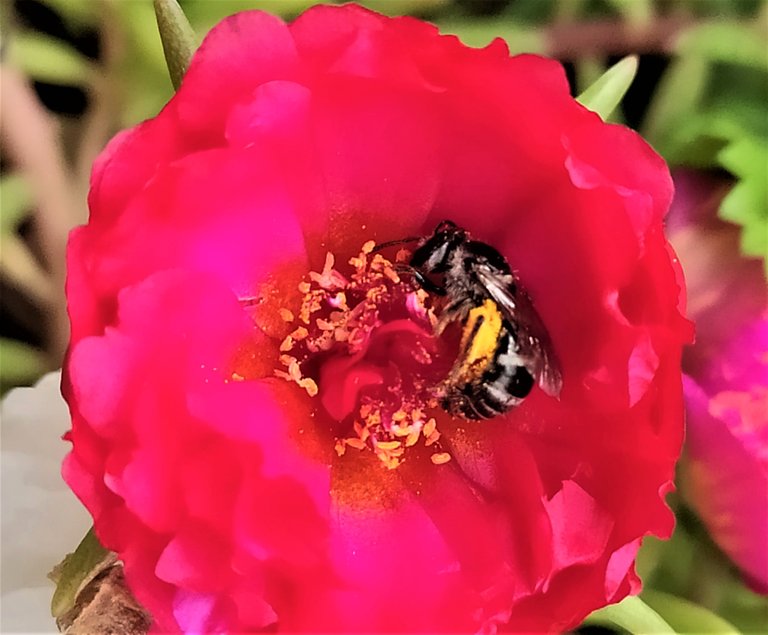 🐝🐝🐝🐝🐝🐝🐝🐝🐝🐝🐝🐝🐝🐝🐝🐝🐝🐝🐝🐝🐝
There area couple of lesson from the alchemist which I would like to say is true of Hive for me.
"I see the world in terms of what I would like to see happen, not what actually does."
"There is only one way to learn. It's through action." - Paulo Coelho
I see the world with different eyes and learn through action, as I write, read, interact and encourage others in ways monetary and otherwise.
Hive is my little world, a world that enriches me with never ending supply of honey and sweetness. It is my brain food, my inspiration. A place for me to create a buzz!!!
🐝🐝🐝🐝🐝🐝🐝🐝🐝🐝🐝🐝🐝🐝🐝🐝🐝🐝🐝🐝🐝
This is my submission for the Pob-wotw.
All images used in this post belong to me.
Image one was edited by me on Canvas
Image two created on canvas
---
---