Meeting him in a remote location or isolated by seawater
Hello Guys ... How are you today ?
---
Visiting an area that is overgrown with wild weeds is a very fun activity, especially when you meet a beautiful figure, an ordinary plain tiger butterfly.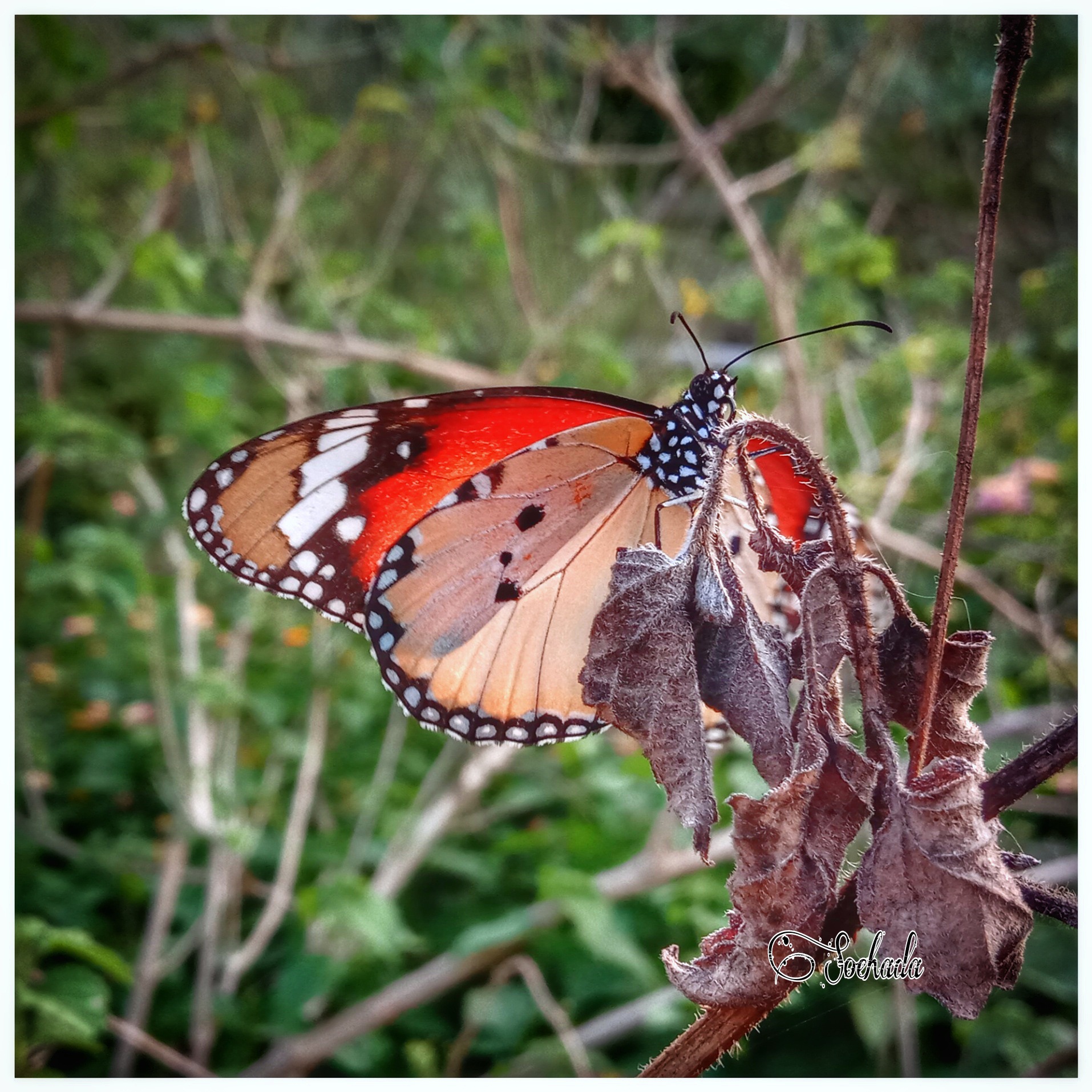 Zoologists say that, Danaus Chrysippus is one of the most commonly recognized insect species and is widespread throughout the world, but is mostly seen in Asia, Africa and Australia. Some say it is the Ordinary Plain Tiger butterfly, which belongs to the Danainae family of the Nymphalidae family
name source, and etc, Wikipedia.org

Today is a very sunny and beautiful day, so it made my intention to do an activity that I have often done so far, today's goal is to visit a location that is far from the crowds of community activities, namely a location that is isolated by a collection of water, both from the side front, back, left, and right, precisely on an island that is still in the fishing village area.
The island is named Pulau Dareut Pusoeng which has been very familiar with all its conditions by local people who were born in the 70s.
Why is the youth of the 79s era called? This refers to a cultivation and they are the ones who develop and beautify the environment so it is very popular in the 80s and 90s.
However, in 2004, on December 26, the 26th, on a Sunday, the island was hit and destroyed by a major event in the form of an earthquake and tsunami at that time. So that until now on the island there are only weeds and other chaotic trees, then it becomes a land inhabited by every bird, insect, and other reptile.
If you are curious about the location, and I have made it easy for you to see it on the map that has been uploaded below.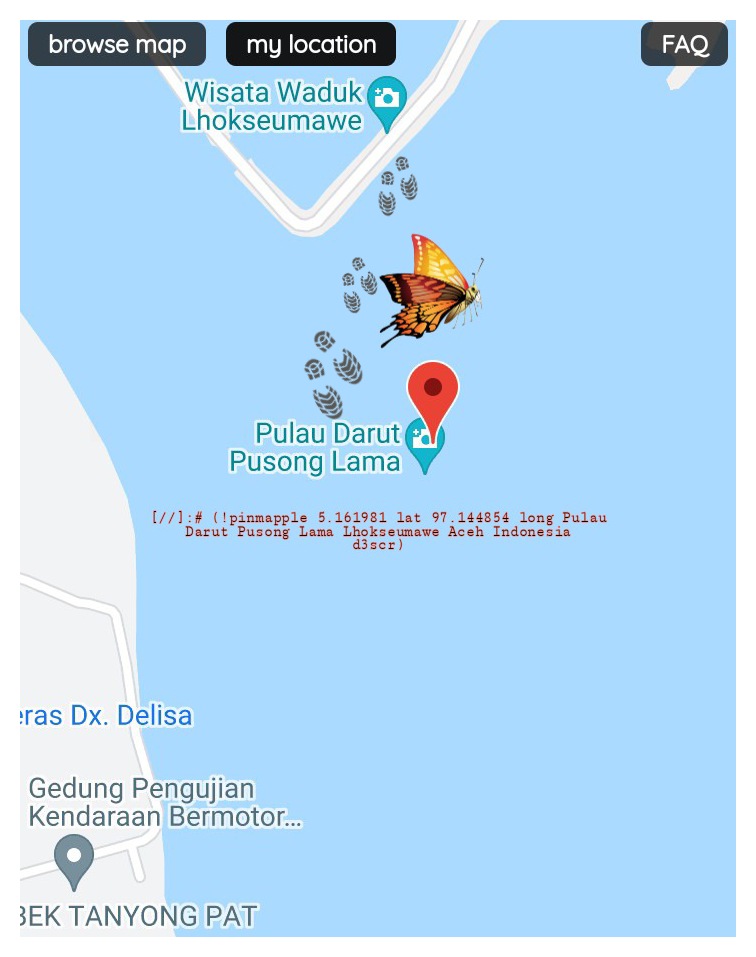 Image source, pinmapple.com
The island, which is located south of Pusong Village, is about 700 meters away if you walk, but to get to that location you have to wade through sea water, of course you have to use marine vehicles such as wooden boats, motorized boats, and other means of transportation that are suitable for your needs island surroundings.
Like the previous days, when you first arrive at the edge of the island, the first thing you see is a group of ordinary tiger butterflies that accumulate with you, and the butterflies will not feel alien to you, with a very close distance, you are free photograph them in any style, like me today.
"Among the many butterflies, I was attracted to a butterfly perched on a dead wood branch, while the wood's leaves had been eaten by other insect species, as shown in the picture"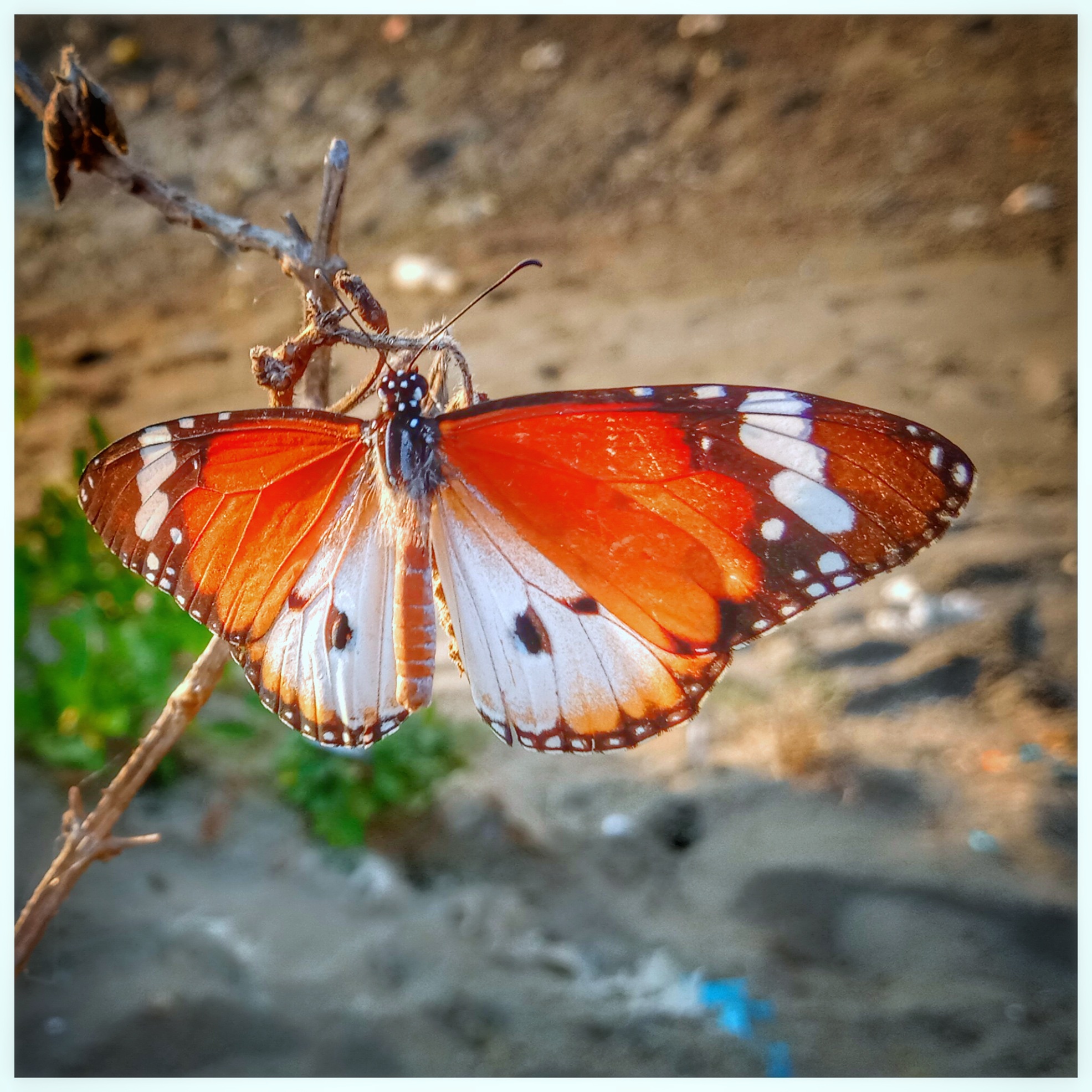 "Still continuing to shoot the butterfly enjoying the afternoon sun, while the personal smartphone is still making and working on capturing images"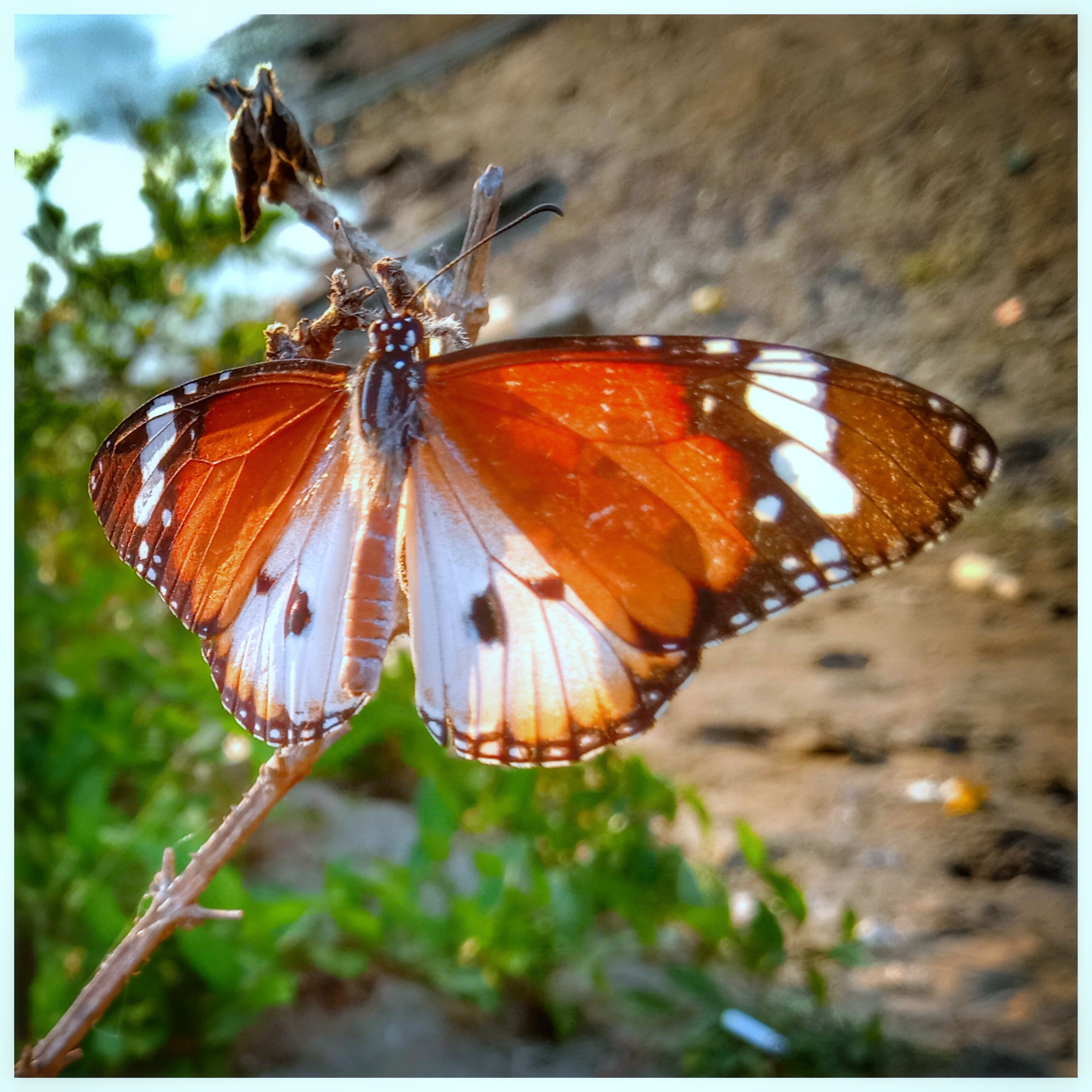 "Moved slightly from the previous position, but the photo is still the same as before, so it still looks the same image, but slightly different from the previous one, it is still perched on the same wooden branch"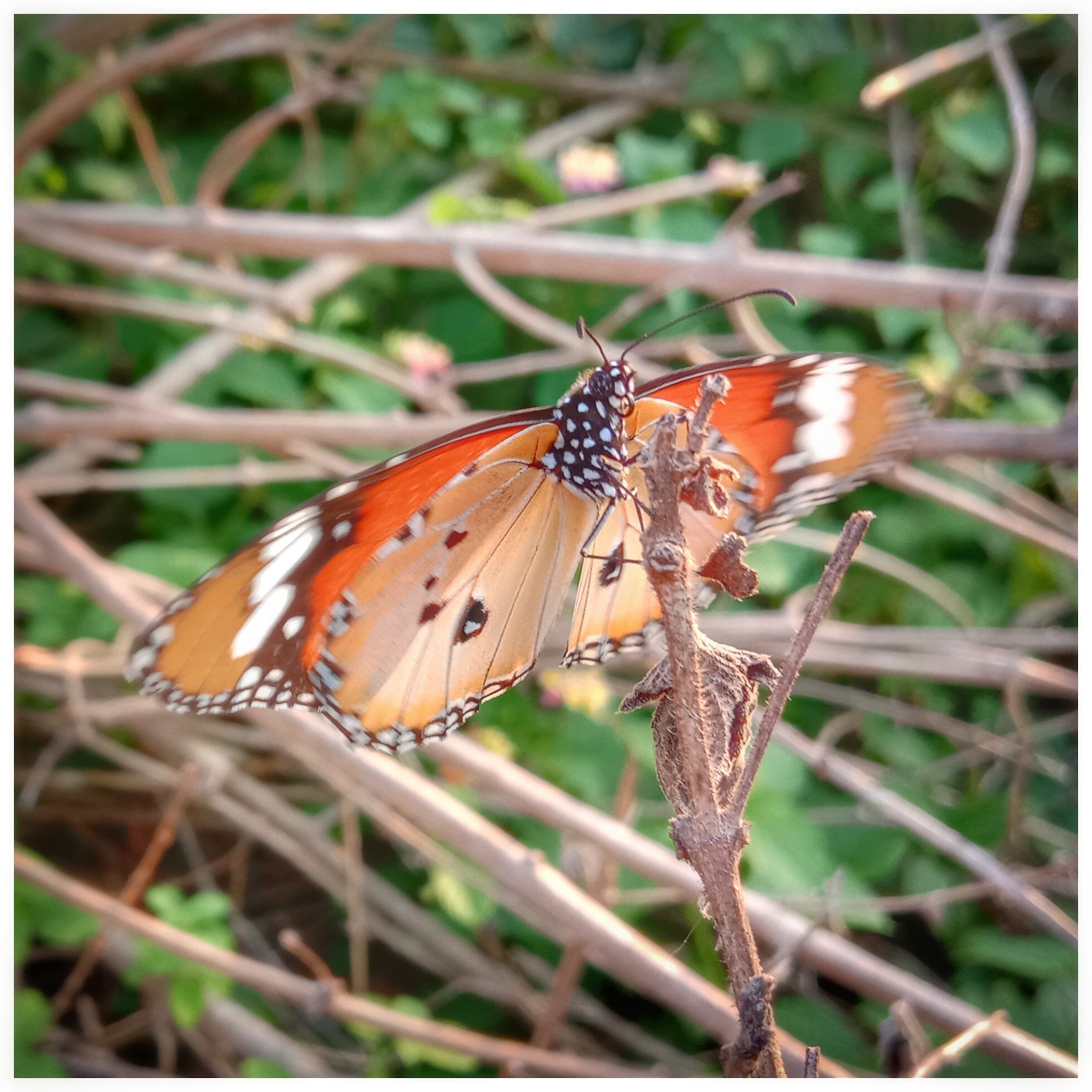 "My eyesight shifted to one of the other butterflies, he was next to another plant, and his pose/style of standing was different, of course this moment was not wasted and continued to shoot in another position"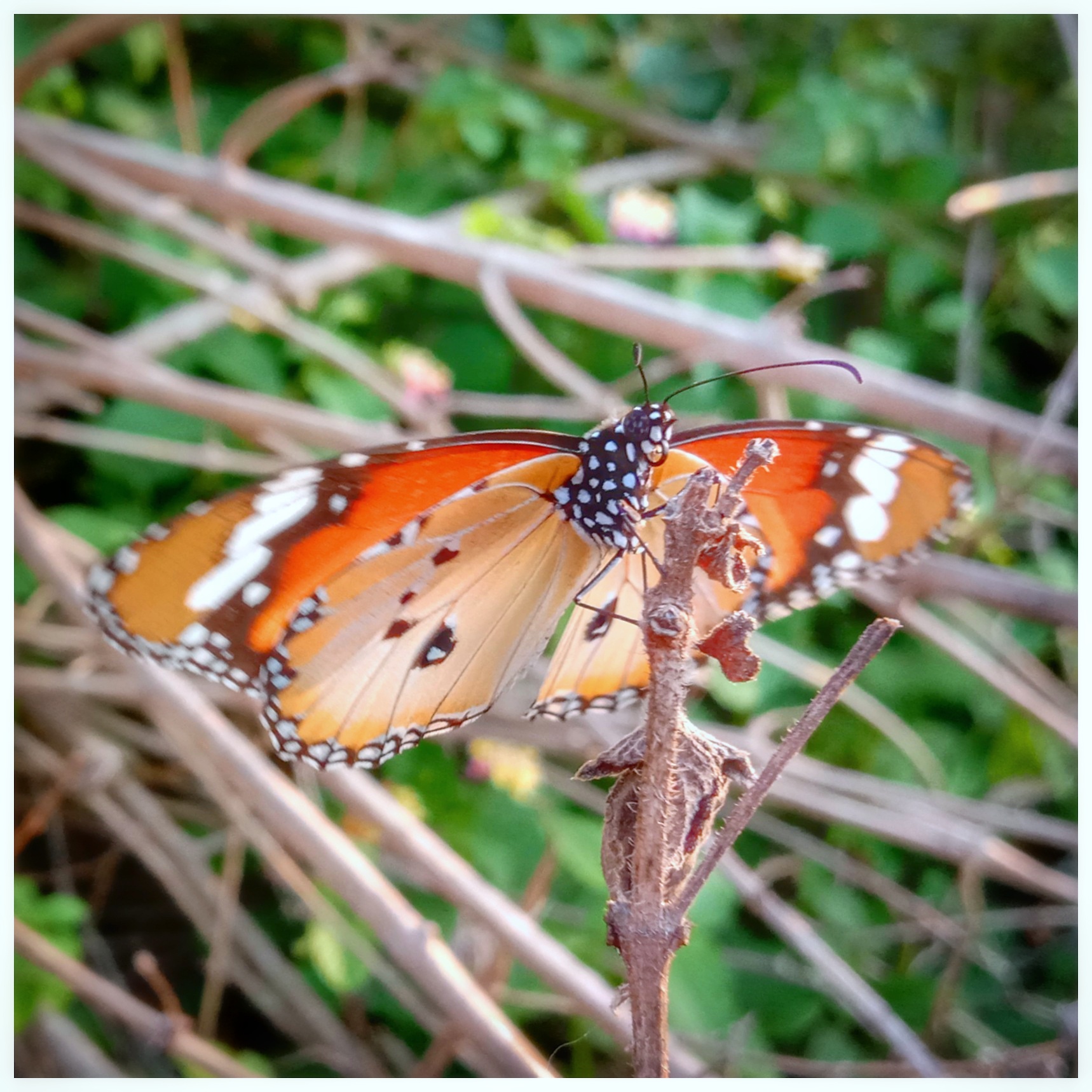 "This butterfly also behaves like a butterfly at the beginning, it also does not move from its position, because this butterfly does not feel foreign to my presence, so it is free to get every picture of it"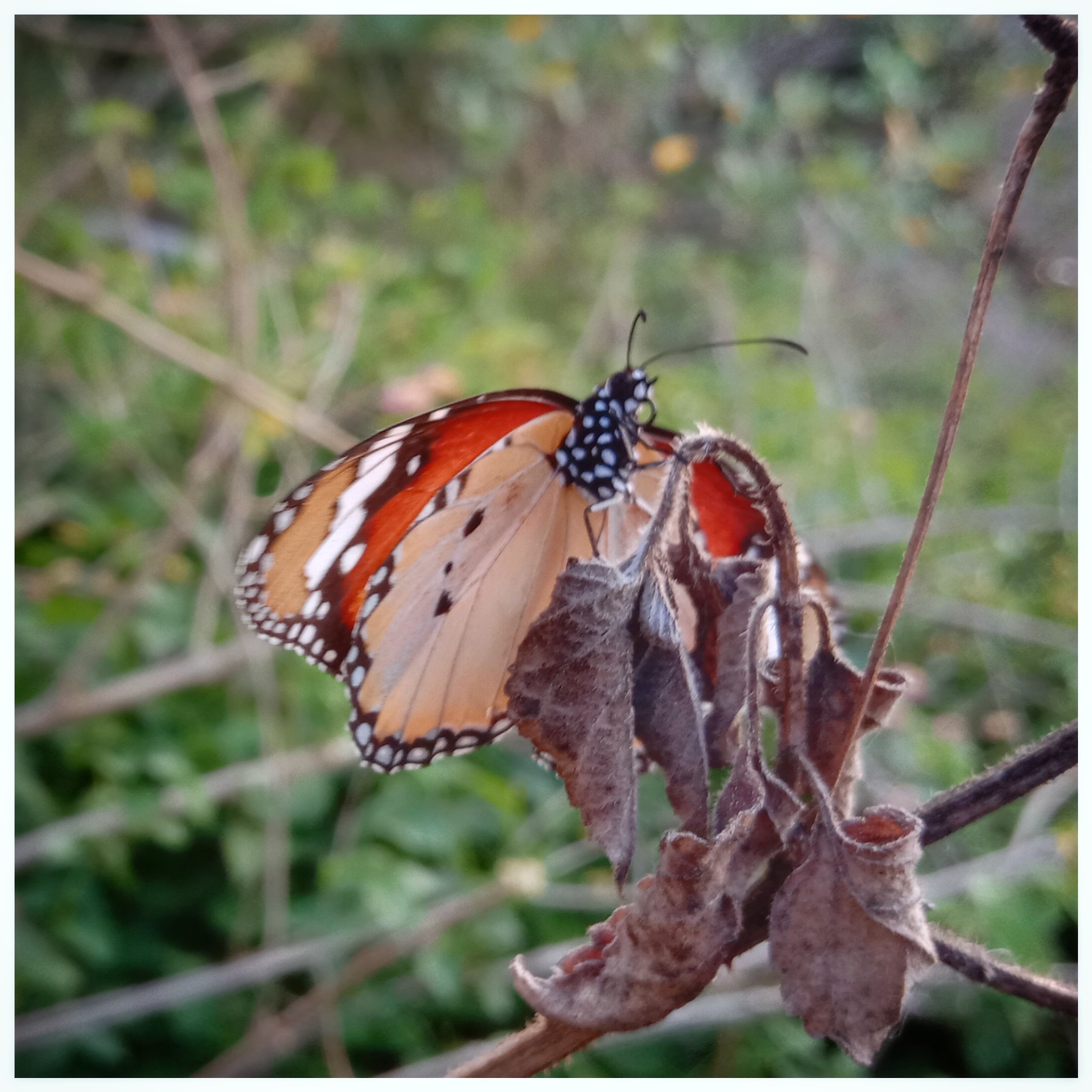 "They are very numerous and everywhere, basically where there are wild plants, even though it has dried up this beautiful figure is enthusiastic in clenching its wings"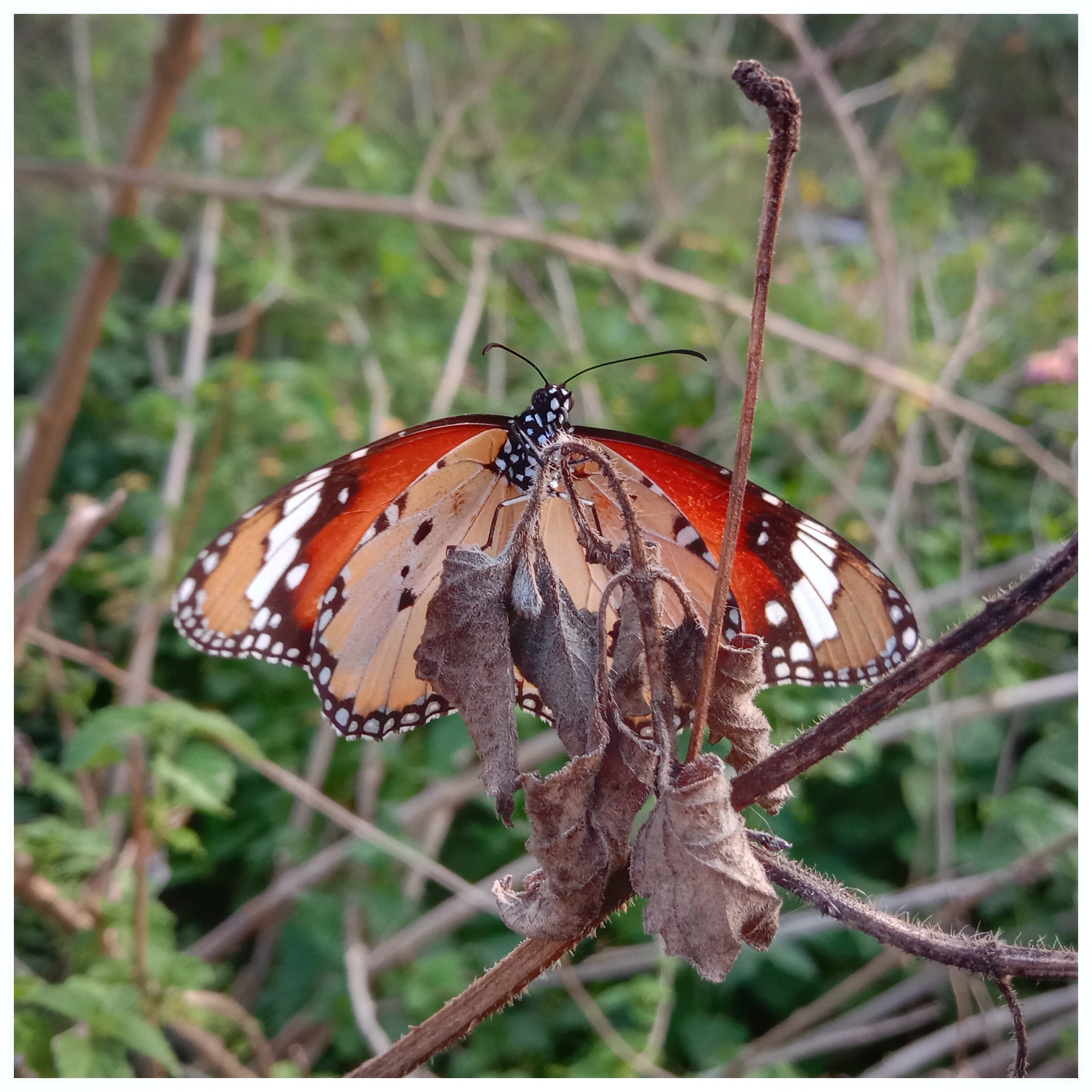 "The situation is so amazing, when the male comes and perches around the female, but the female flies the other way, because the early female has a partner of her own. Thus we realize that the butterfly itself is very loyal to its partner"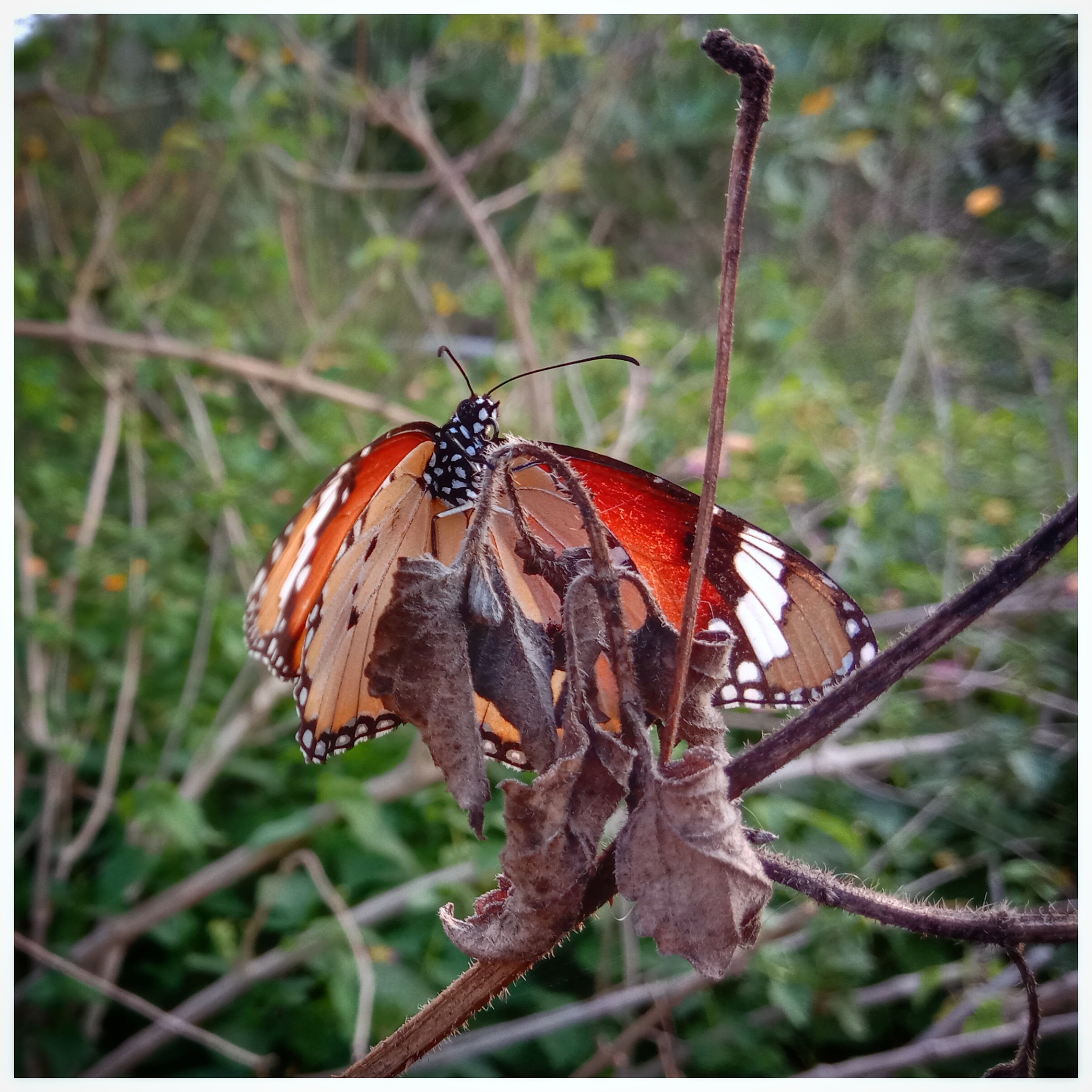 "But unfortunately, the chase with the female can't show pictures, this is due to the lack of my recording device, I only have one personal cellphone and with that device I take pictures. If even in the photo but the result is blurry or not good then it is not uploaded here"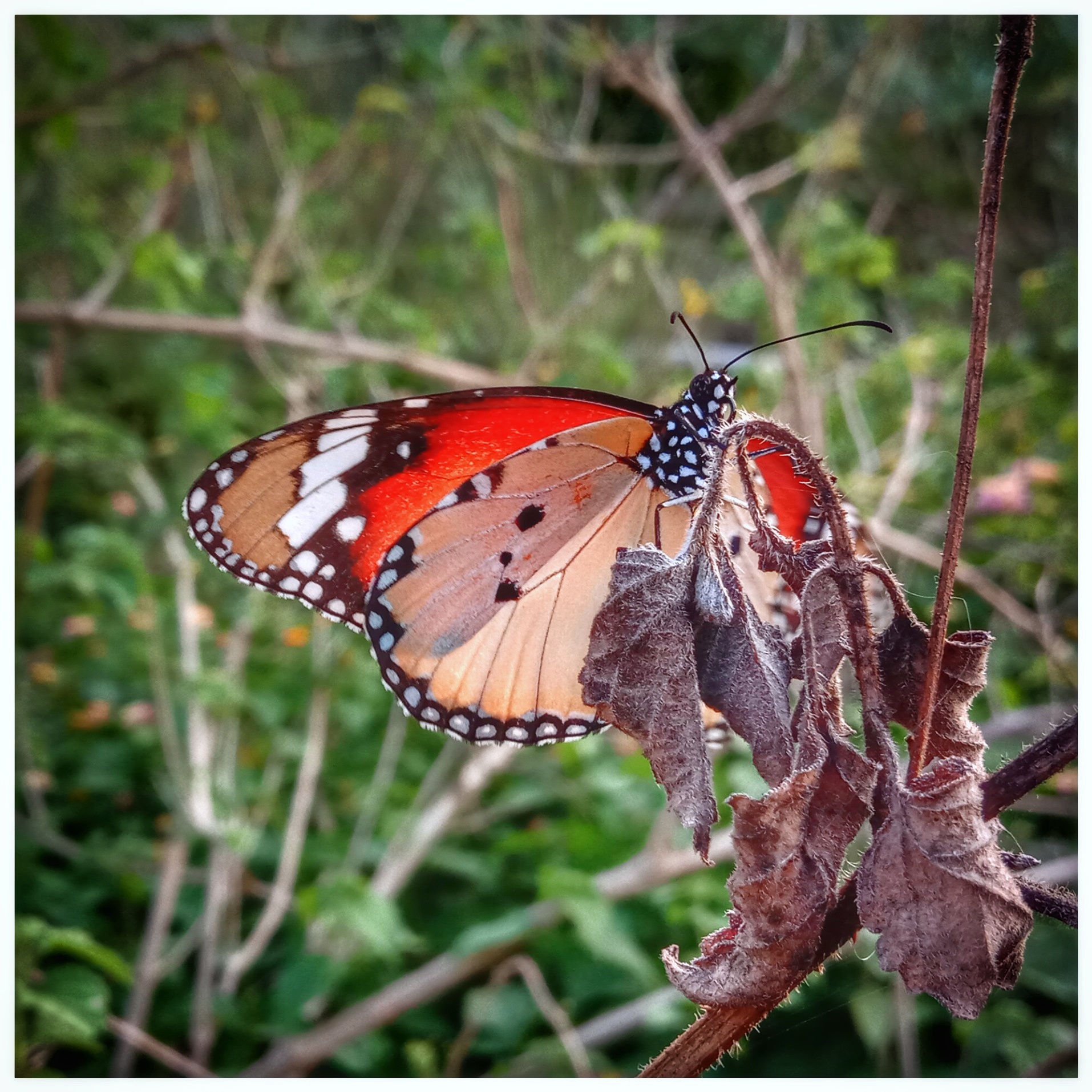 These photos, in fact, there are still many and have not been uploaded here, since they will be presented at the next meeting. The point is that being here is very comfortable because you can see butterflies gathering and playing around the lip of the entrance, this activity is still ongoing, because there are many other activities being carried out today. But will continue to share here in the same community.
I left the initial location and let the butterfly group continue to play and want to continue to see them always continue their activities in their civilization or real life.
Will continue in the next post...

| Photografer | @𝘀𝗼𝗲𝗵𝗮𝗱𝗮 |
| --- | --- |
| Photo Taking Location | Lhokseumawe, Aceh |
| Camera Photo | Smartphone Type Vivo Y12 |
---
You Can See Mee In
𝔗𝔴𝔢𝔱𝔱𝔢𝔯

𝔉𝔞𝔠𝔢𝔟𝔬𝔬𝔨

𝔏𝔦𝔫𝔨𝔢𝔡𝔩𝔫

---
---