Galunggung flower part 1
ℍ𝕖𝕝𝕝𝕠 𝔾𝕦𝕪𝕤 ...
---
Welcoming in my blog...
Greetings to the lovers of beautiful petals, are you a lover of petals? If you have a love for it means you are a true nature lover and how harmonious you are
Detected as a wild weed flower, belonging to the Malvaceae family, which often grows in any soil, its resistance is extraordinary in adapting to any location. For more details about it, you can see and read in link on the side 👉 Wikipedia.org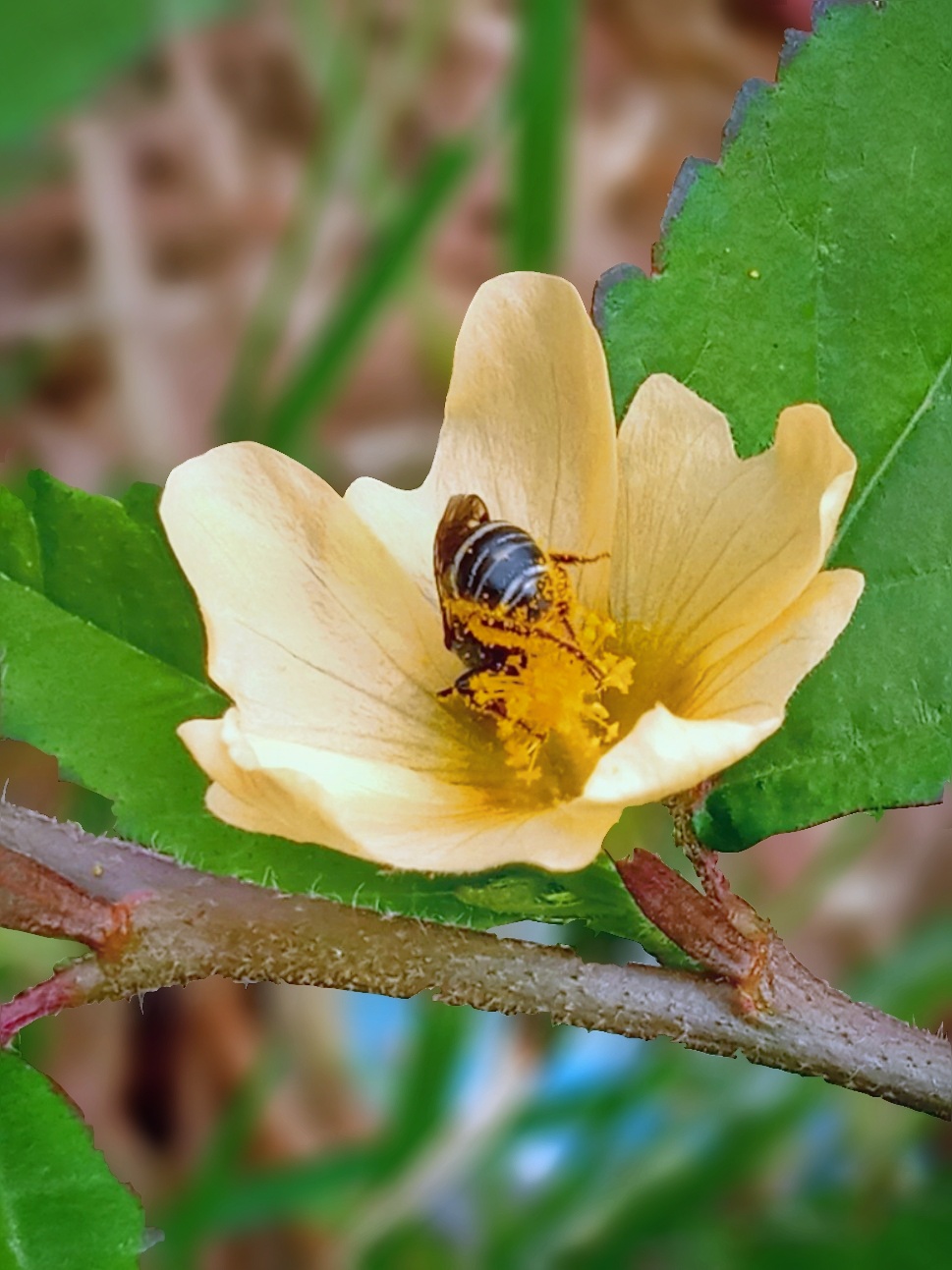 (¬Galunggang Or Sida acuta ®2022¬)
(Untuk melihat dan mendapatkan bunga kecil ini sangat mudah dan tidak harus pergi ke hutan atau di habitat manapun yang berpotensi menjadi lahan hijau. Namun untuk mendapatkannya cukup dengan berjalan kaki dan melihat dimana ada ilalang liar yang tumbuh dan berkembang di lahan kosong yang tidak memiliki bangunan apapun)
To see and get this little flower, it is very easy and does not have to go into the forest or in any habitat that has the potential to be green land. But to get it just walk and see where there are wild weeds that grow and thrive in any vacant land that does not have any buildings.
His presence is often overlooked in life, especially in wild habitats, even humans themselves rarely pay attention to all the characters hidden in them, but when looking at them from a very close direction, it turns out that he has some very interesting things to observe often present with other ward members. In fact, its presence can provoke every species of flying insect that loves every breeding.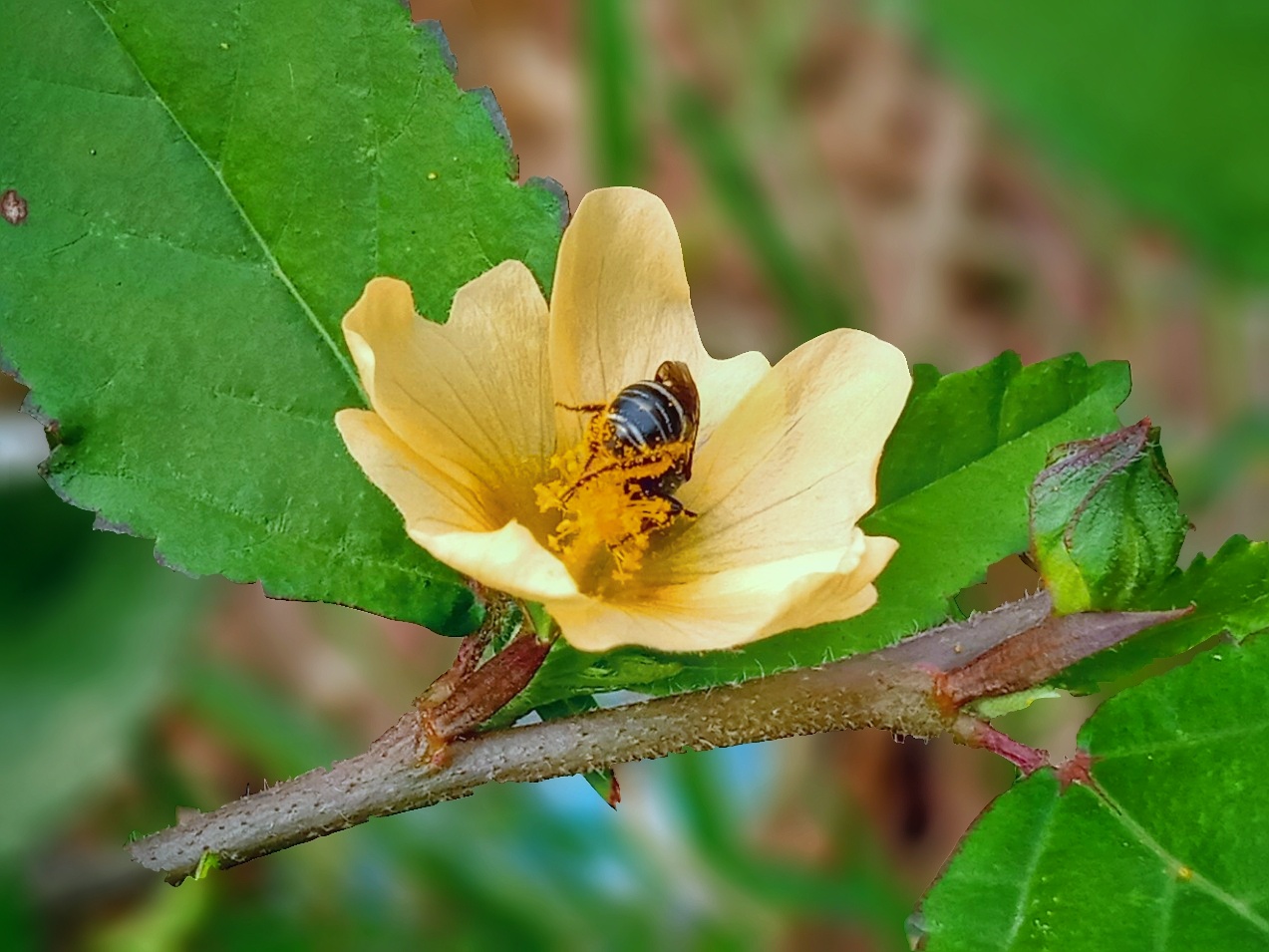 (Saya melihat beberapa karakter hebat yang tersembunyi dalam dirinya, baik dari segi manfaat, bentuk, dan beberapa hal lainnya)
1 Strength in living and growing
I saw some really great characters hidden in him, both in terms of benefits, form, and several other things.
The main thing that is seen in him is that he is able to adapt to all circumstances, so that with his toughness of life, our people here call him the most powerful plant, so his name is called the flower Raja keumang (a local name, in nonverbal language). The name was taken because it refers to its toughness to adapt in all places, meaning that it will remain fertile at any temperature, as long as there is an empty land that is not hit by other heavy objects. Uniquely, although sometimes stepped on by the feet of every passing creature, this flower still lives and grows naturally, unless the footsteps make its physical destruction.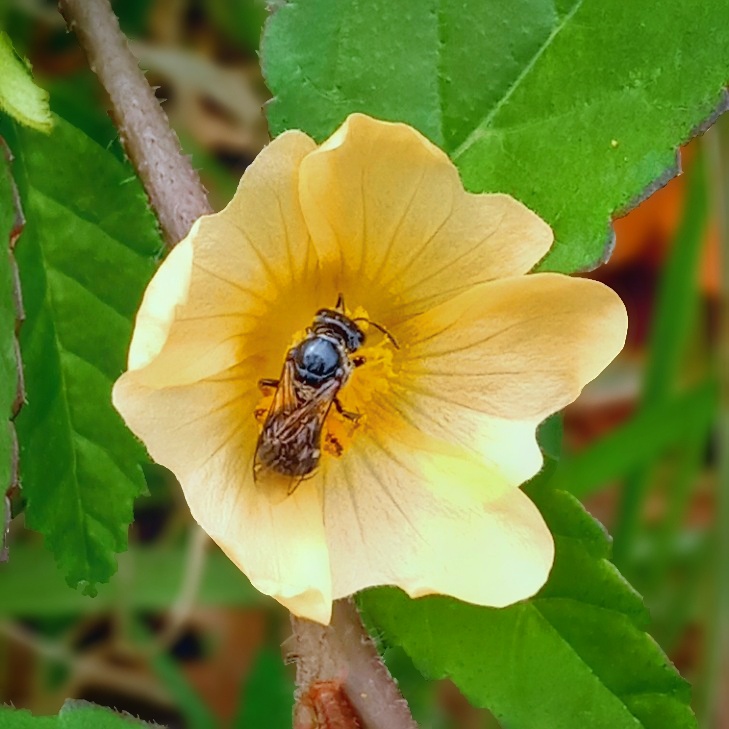 (Kecuali, ia tidak akan berkembang dalam situasi yang sangat ekstrem, artinya jika panas melebihi kapasitas, dingin juga tidak akan mencapai dingin yang ekstrem, seperti di benua Antartika. Sedangkan di benua itu sendiri, banyak makhluk dan tumbuhan yang tidak mampu beradaptasi dengan suhu tersebut, kecuali hewan tertentu, itupun sangat sedikit)
Except, it will not thrive in very extreme situations, meaning if the heat exceeds capacity, neither will the cold reach extreme cold, such as on the continent of Antarctica. While on the continent itself, many creatures and plants are not able to adapt to these temperatures, except for certain animals, and even then very few.
When this galunggang flower, present on every thorny branch, comes from a sturdy branch it will naturally attract the attention of every species of flying insect, and its petals are highly favored by every bee and some other species that wish to dominate every nectar stored within those petals.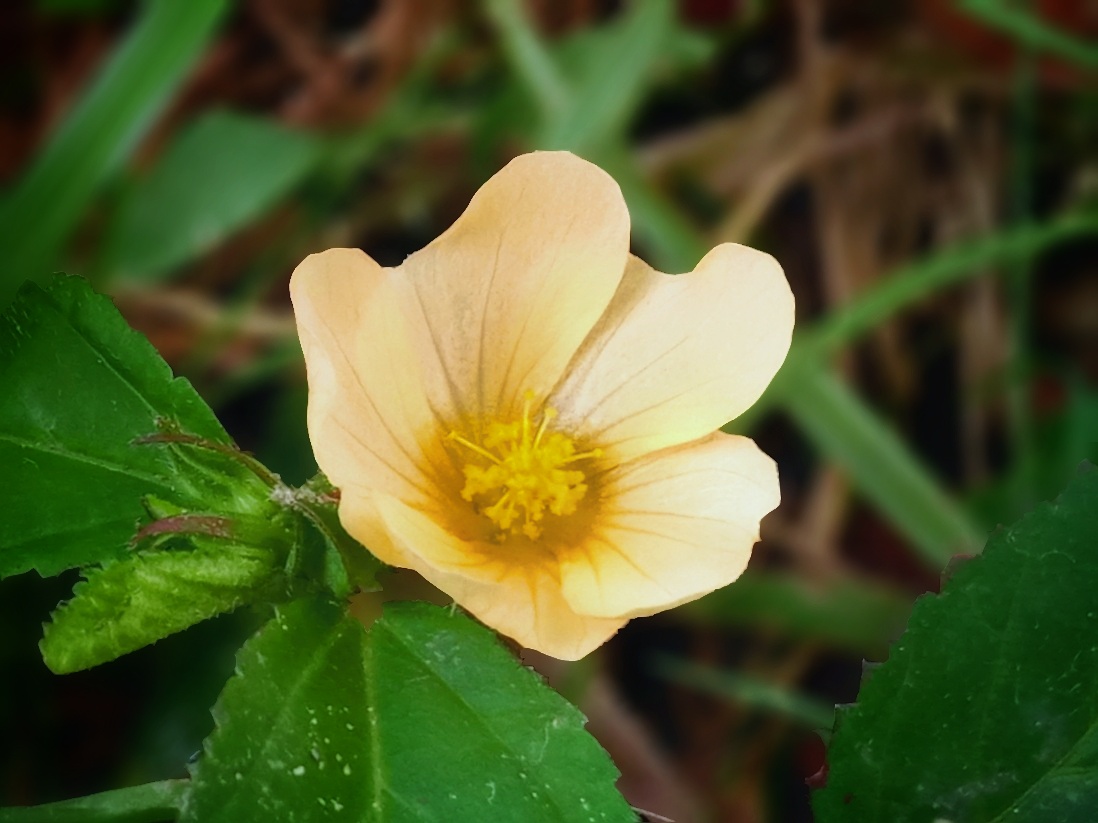 (Kemegahan kelopak-kelopak ini, didasarkan pada cabang-cabang yang kuat di setiap penyebarannya di setiap ruang kosong, dan daun-daun berduri ini, serta cabang-cabang yang melindungi setiap kelopak, seolah-olah cabang dan daun itu tahu bahwa mereka akan diinjak-injak oleh sesuatu yang keras. Sehingga secara otomatis akan tersembunyi di setiap semak belukar dan kekokohan dahan yang kuat. Secara sederhana dapat dikatakan bahwa cabang dan daun selalu melindungi setiap kali kelopak berkembang)
The splendor of these petals, is based on the strong branches in their every spread in every empty space, and these thorny leaves, and the branches that protect each petal, as if they knew they would be trampled upon, stepped on by something hard. So that it will automatically be hidden in every thicket and the sturdyness of a strong branch. In simple terms it can be said that the branches and leaves always protect each time the petals develop.
A very extraordinary structure in a natural design, as if their character teaches us, to gain an insight in protecting something that must be protected in order to be free from something harmful.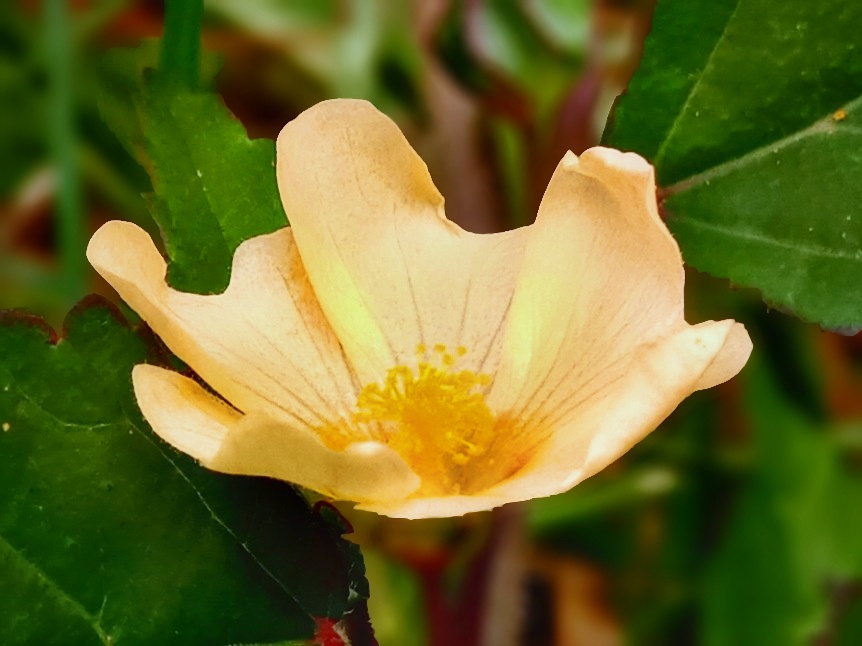 (Saya pribadi sangat takjub melihat bentuk dan warna yang berasal dari kelopaknya, karena melihatnya mengingatkan saya pada salah satu bunga hias lainnya yaitu beberapa bunga hias, sebut saja hampir seperti bunga kembang sepatu dan lain-lain)
2 Has beauty in terms of shape, of course in the petals
I am personally very amazed to see the shape and color that comes from the petals, because seeing it reminds me of one of the other ornamental flowers, namely some ornamental flowers, call it almost like hibiscus flowers and others.
It has 5 petals tucked away at the top and bottom, which is the hallmark of galunggang flowers, even more beautiful when you look at the charming pistils and threads, the threads embedded in the petals seem to look very stunning in an ornament. If the growth does not spread and also requires a large location, or grows on one branch like zinnia flowers or other ornamental flowers, then it is very suitable to be adopted as an ornamental plant.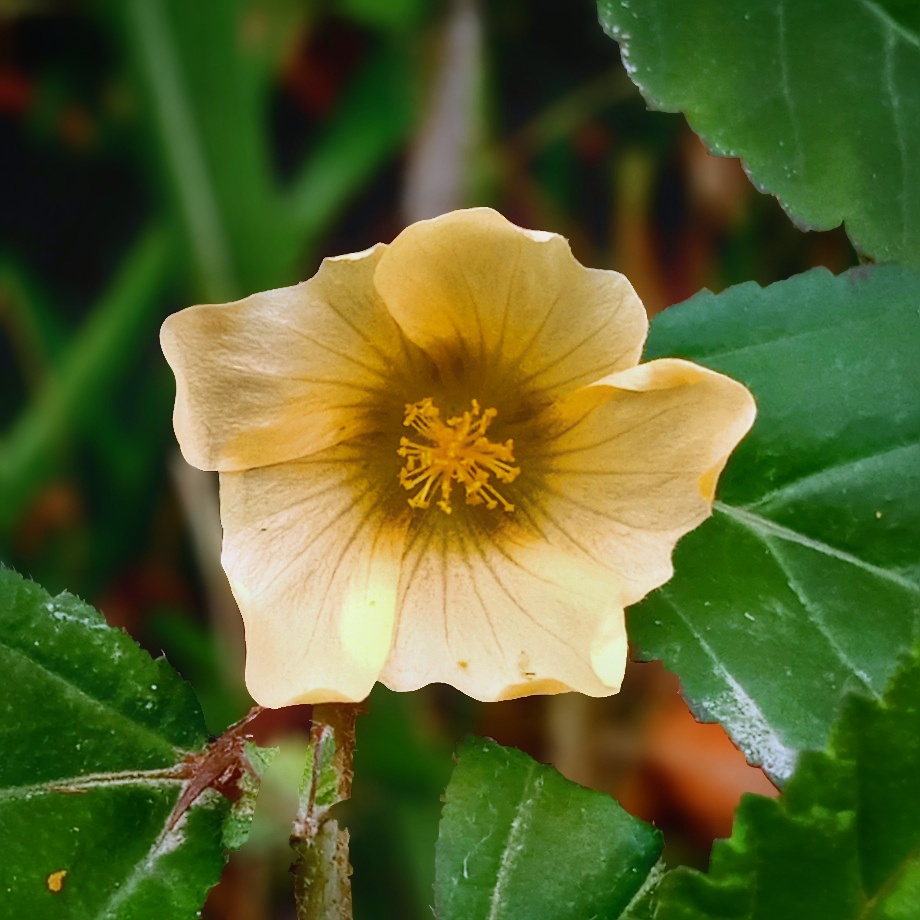 (Warna kuning, atau putih, dan beberapa warna lain yang hampir sama dengan kuning dan merah kekuning-kuningan merupakan pemberitahuan akan keunggulan warna tersebut, warna yang anggun ini, tidak norak dan lain-lain merupakan salah satu ciri utama dari bunga galunggang ini)
The yellow color, or white, and several other colors that are almost the same as yellow and yellowish red are a notification of the superiority of the color, this elegant color, not tacky and others are one of the main characteristics of this galunggang flower.
Its small size adds a sweet elegant atmosphere in an ornamental flower arrangement, herein lies a priceless art to it, so that admiration becomes an interesting thing in its elegance. I admire it in a petal and so elegant in a state.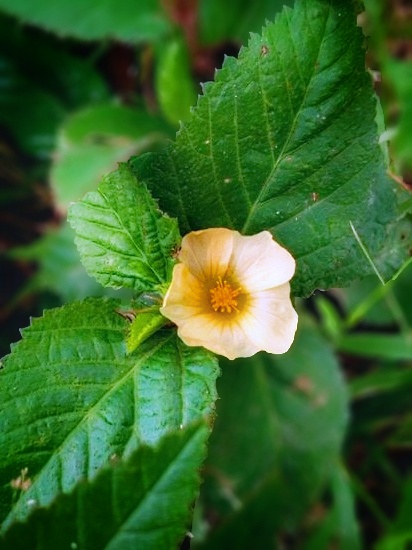 (Hijau dan kuning adalah kombinasi seni warna, tetapi jika Anda mengambil foto dengan sudut yang tepat, Anda akan melihat keindahan yang menakjubkan)
Green and yellow are a combination of color art, but if you take a photo with the right angle, you will see a stunning beauty.
I saw a very beautiful thing in a beautiful condition stored in a petal, a very stunning beauty that looks like a creative that adds to the feel of beauty. Art looks charming in an art, that's a galunggang flower in a habitat, they are a wild weed growing in a neglected state, their beauty hidden in a swarm of thick leaves and hidden in a sturdy branch in a wild habitat.
In addition to being beautiful and sturdy in adapting, it turns out that this one flower has extraordinary benefits in a natural plant.
3 Has extraordinary benefits in a beauty
Then why does it grow around the human environment, of course it has a benefit for humans and even for every animal that dominates its territory. Then what is the explanation?
Of course it will be presented in the next post...

| Photografer | @𝘀𝗼𝗲𝗵𝗮𝗱𝗮 |
| --- | --- |
| Photo Taking Location | Lhokseumawe, Aceh |
| Camera Photo | Smartphone Type Vivo Y12 |
---
You Can See Mee In

Facebook

Twitter

Linkedin

About Author
Krue Seumangat!
Welcome to this simple blog. The author is a full-fledged nature lover, in his spare time likes to write, read and always likes something new, wants an innovation. Passion invites people to always learn. Likes to explore hidden things, and always wants to get ahead. Always upvote and provide suggestions to advance this author.
If you liked the content, don't forget to upvote and leave a comment below. Always want to do good. Thanks very much :)
---
---