Everything will be easy if you know how

Hello Guys ... How are you today ?
---
Standing tall on small branches, a thing that is often done by each of them, he is one of the many who dominate the coastal area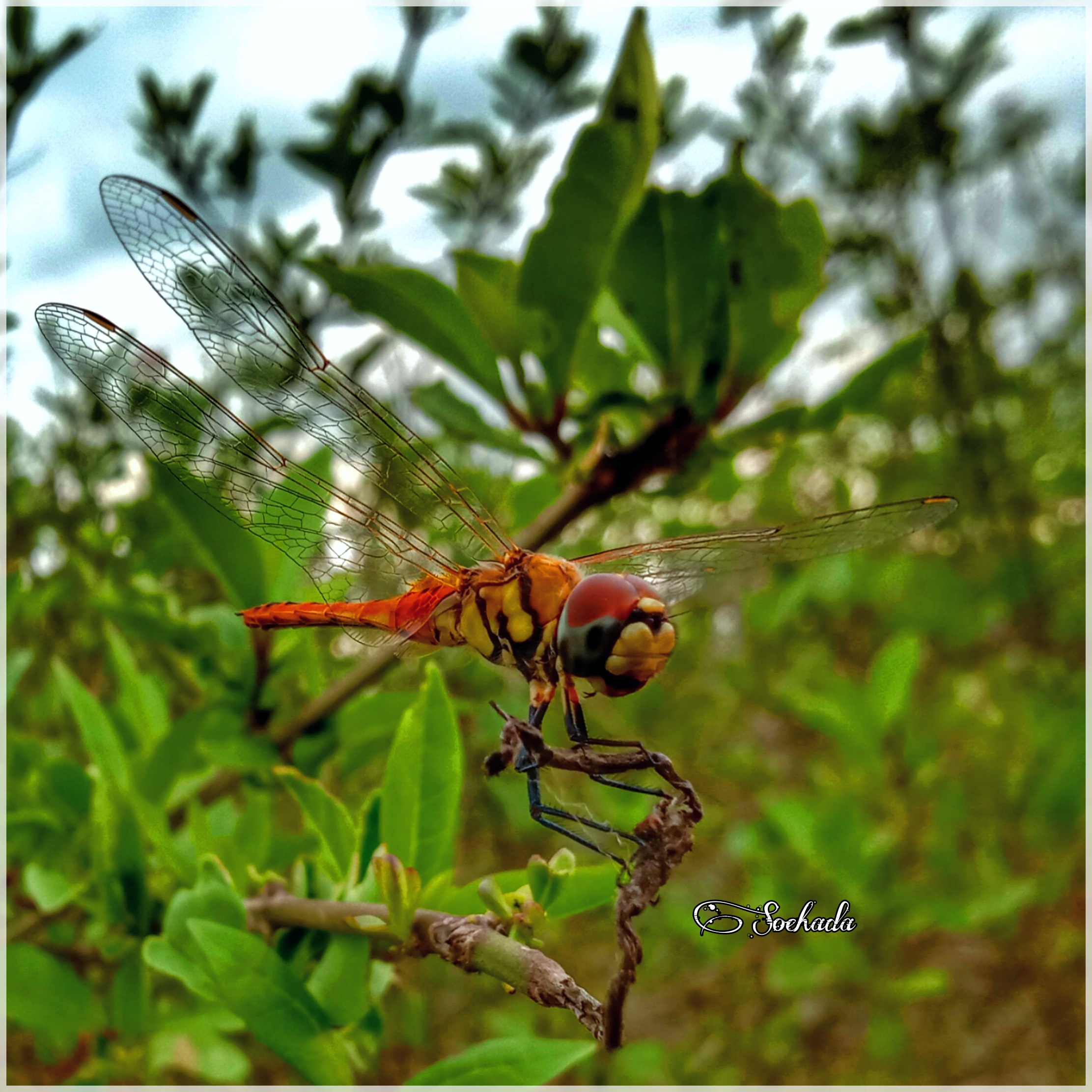 Individually, it is interesting to take a closer look at all the tiny body parts that insects have, especially dragonflies.
So I prefer to photograph it at close range or even very close, when meeting a dragonfly on a branch of a tree or a wild plant that grows by itself in a certain location. Moreover, by relying on a personal smartphone camera, of course you will find a variety of being overwhelmed in obtaining clear or good images.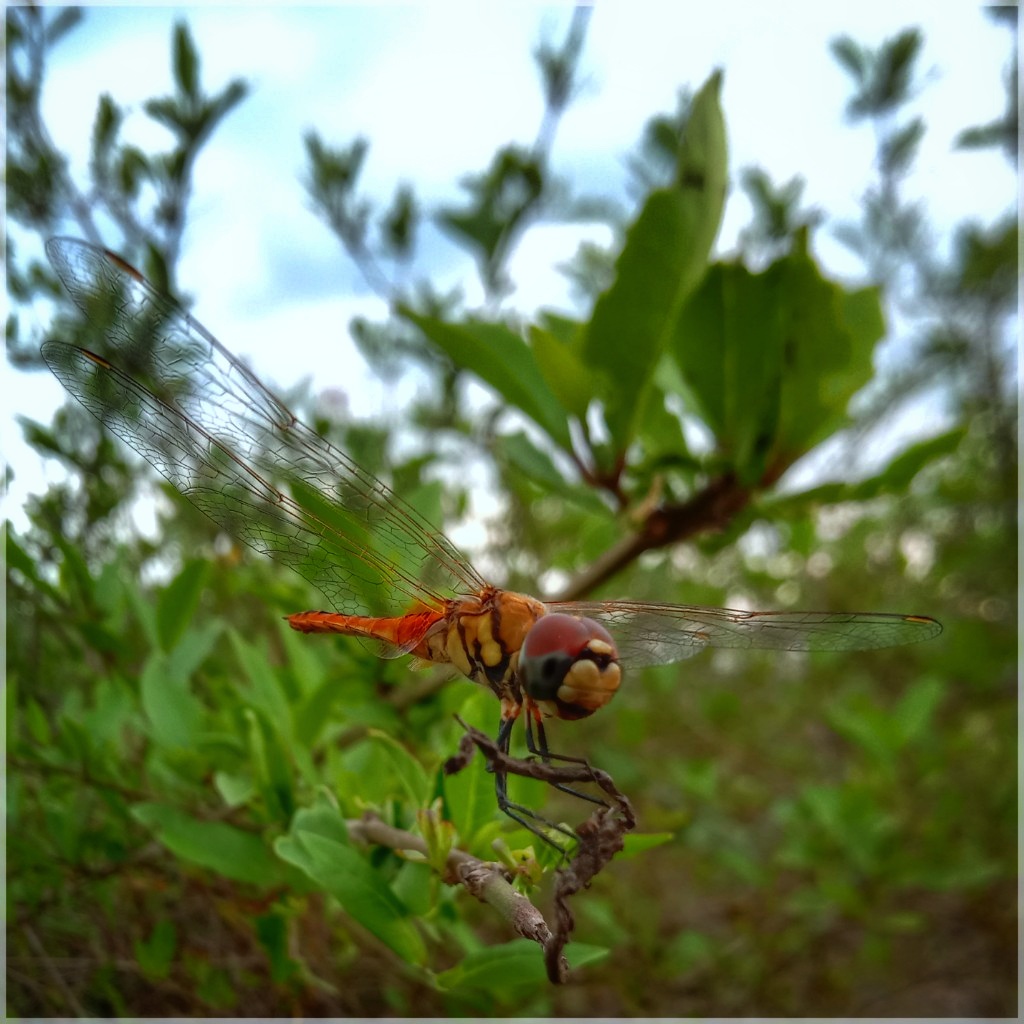 To achieve this, of course, the distance between us and the object has a close size distance, or at least half a meter, this is influenced by certain types of smartphones. But if you have a camera with a high zoom setting then, it is not needed, because it is supported by the power of your own camera, or does not need to do the same thing as I have done so far. Since my personal smartphone type has a regular type, I have to try to approach it at a closer distance of about 30 cm or closer, so that the focus function of my phone's camera can read and get a clear image.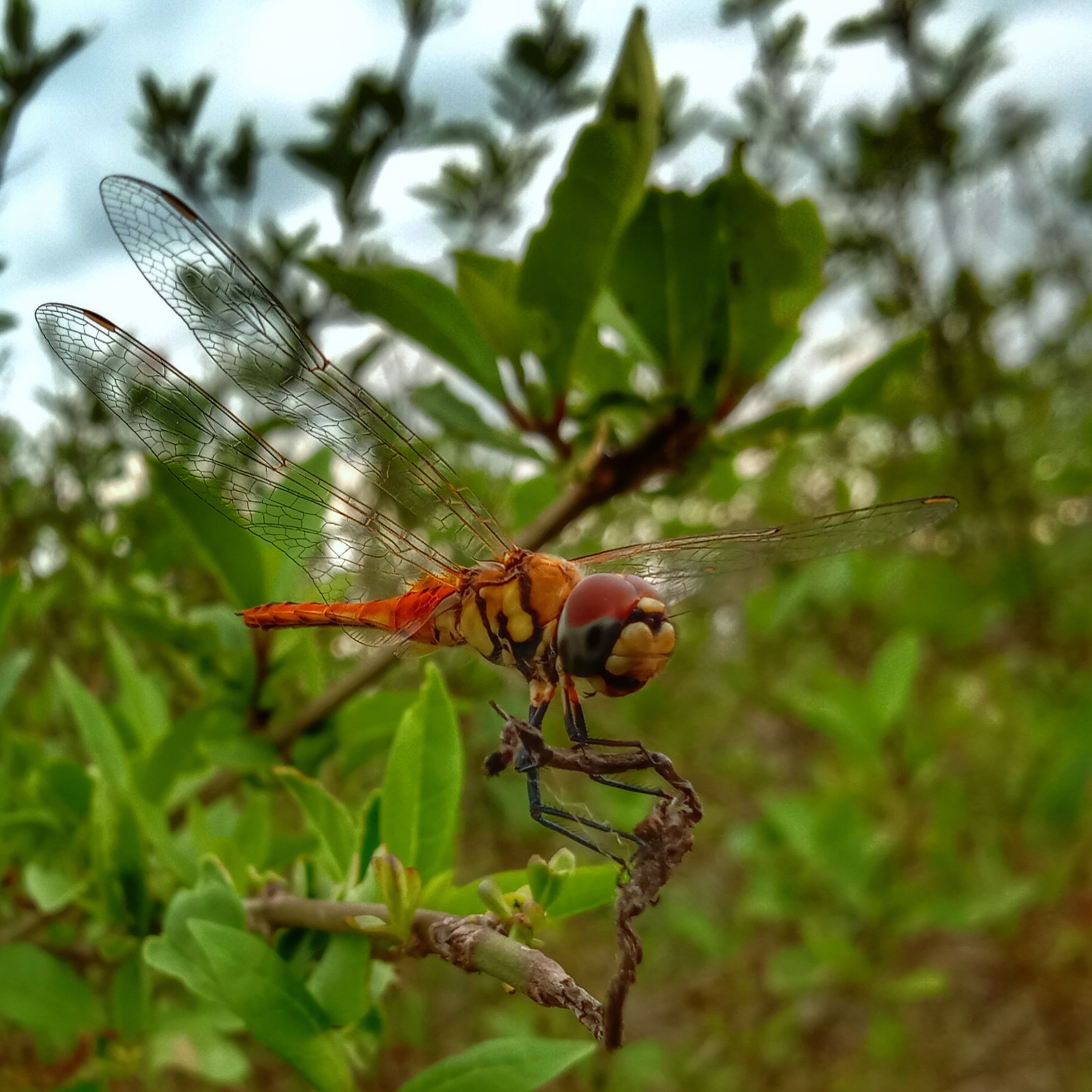 Has its own technique in obtaining clear images of wild objects
Maybe you understand how when taking a picture object in the open, let alone dealing with every wild insect, plus a less sophisticated camera tool certainly has a very complicated thing in getting every desired image object.
Even if you are forced but don't know a certain technique, the photo results will be blurry and not good, so it looks like you don't like it. Then what about myself when faced with such a situation?
You can do it ? Even though it only relies on an old type camera, or a smartphone that has advanced settings. How to?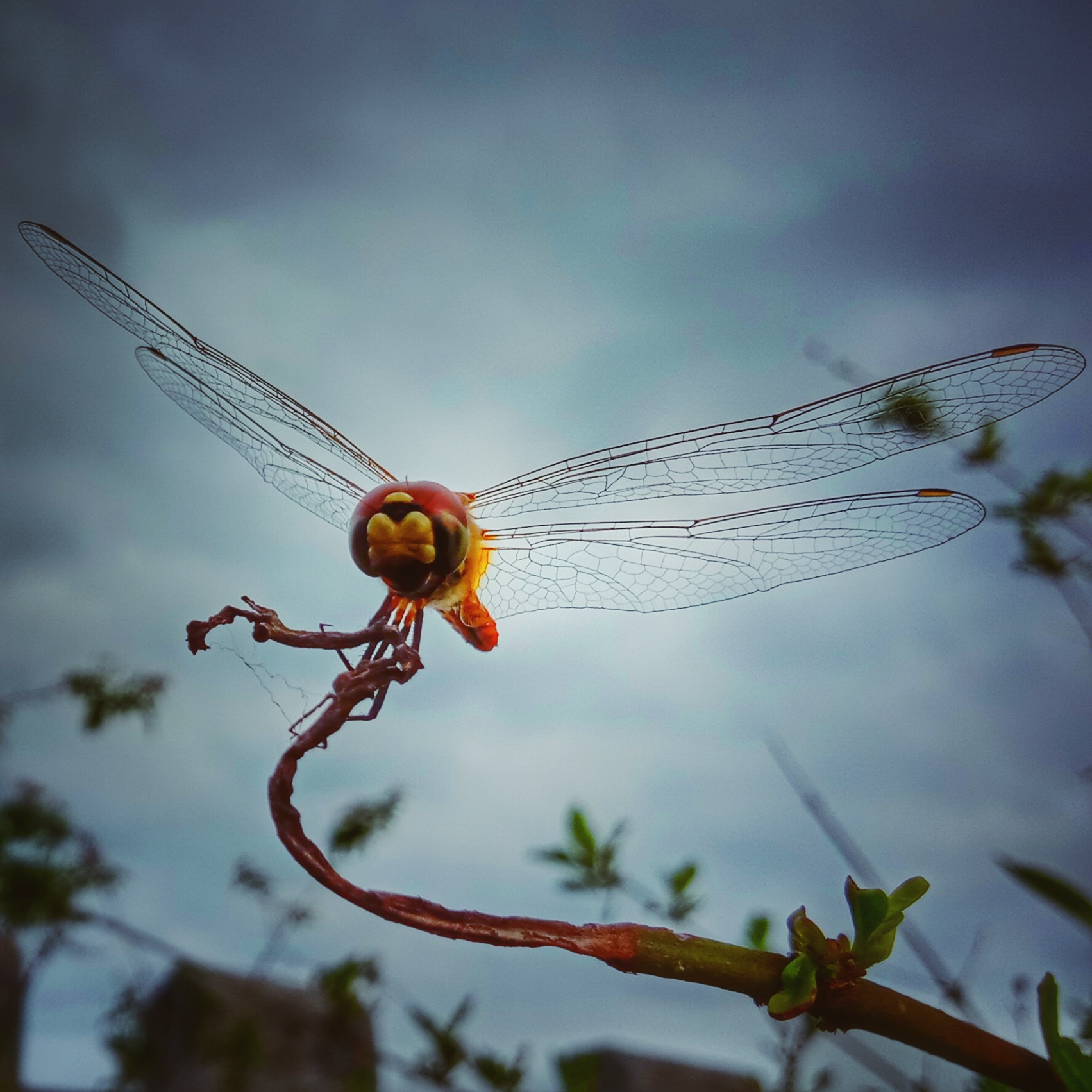 There are several things you should pay attention to when you want to photograph an object in the open, in the form of active insect species such as dragonflies, bees, and others. Here's a simple trick I've skipped.
Step 1
Before leaving, make sure your smartphone equipment is good, such as charging your smartphone to 100%, why? Because when you react in a photo shoot it consumes a lot of battery power in a location that has a bright and dim atmosphere, especially when the sun's rays have an impact on your smartphone (camera) settings.
The main cause is, very annoying to people, when the object of the image stands with a good pose, suddenly your smartphone battery runs out or dies. Then it makes you annoyed and finding the object of the image according to your wishes is sometimes a bit complicated.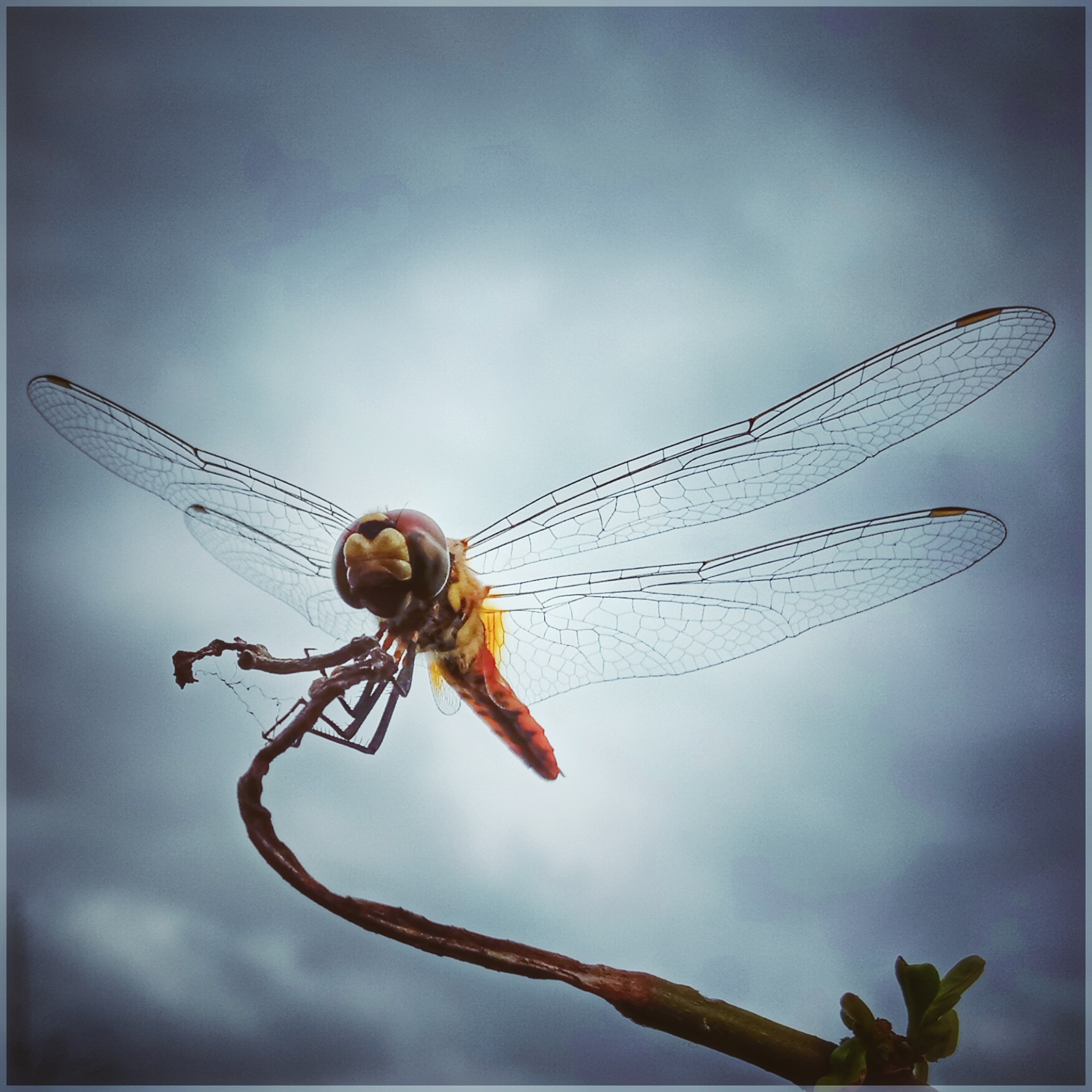 Step 2
Then make sure your camera lens is clean of any dust that sticks, the dust is sometimes invisible to someone's vision because it is very fine, the dust can also block your camera's focus when shooting an object with high focus.
It greatly affects the clarity of the image, even if your camera has focused on selective colors.
So that the object in question does not produce clear colours or obtain blurry results.
But there are things to note that, when cleaning the camera lens screen you must use soft objects, such as tissue, brushes that have soft features, and other soft objects.
This, you need to maintain so that your camera lens is not scratched or becomes cloudy, like a pair of glasses wiped with a rough cloth.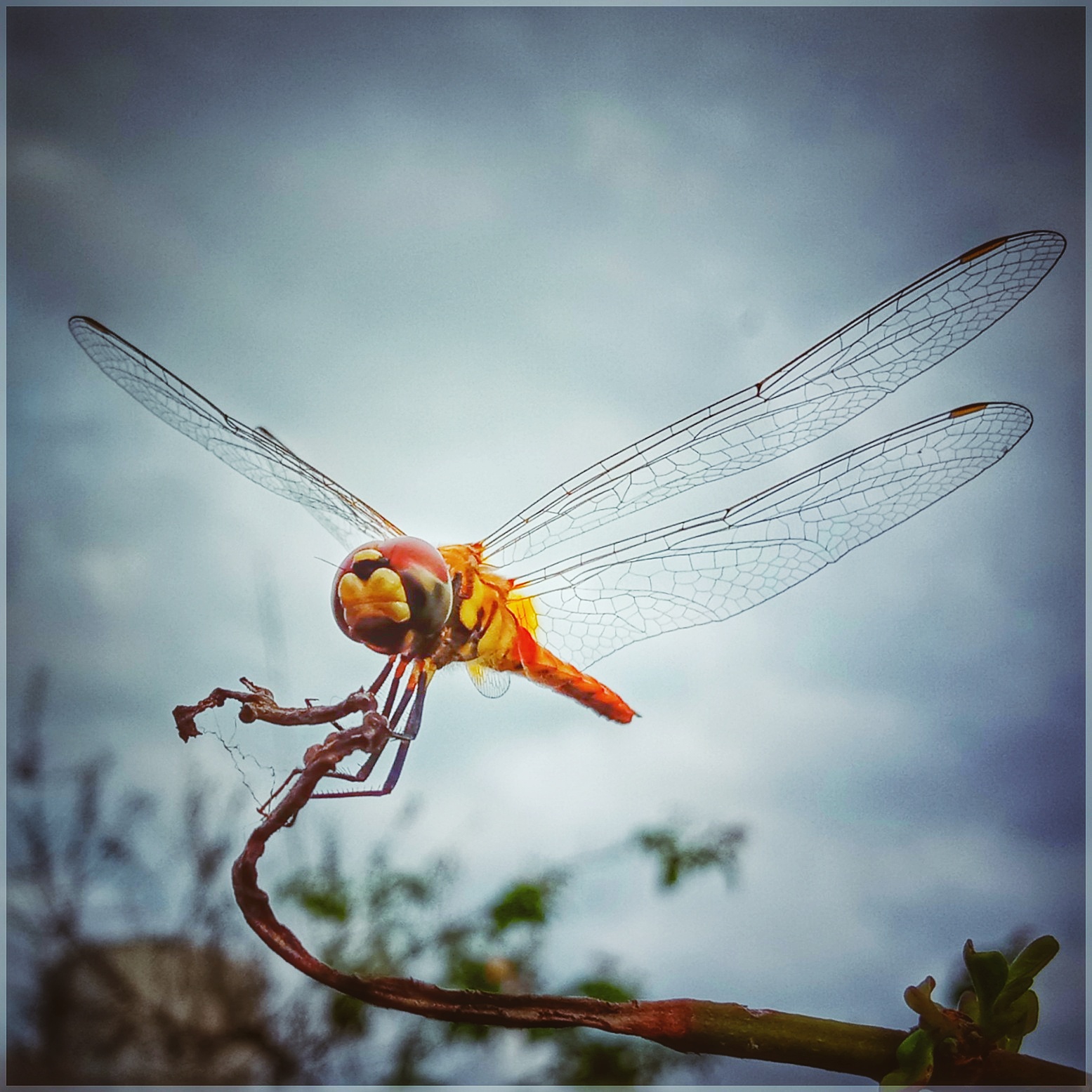 Step 3
A photographer often looks for photo objects at certain times, such as morning or evening, why because, the cool air temperature can produce good pictures too. The situation when looking for objects such as flying insects and some species that resemble their wild characters or activities, desperately needs that cool atmosphere.
Moreover, the camera that we use only has a makeshift camera, of course we must pay attention to all the advantages of air temperature bias, so that the cool air temperature is able to produce a hope in obtaining pictures of active insects such as flying insects.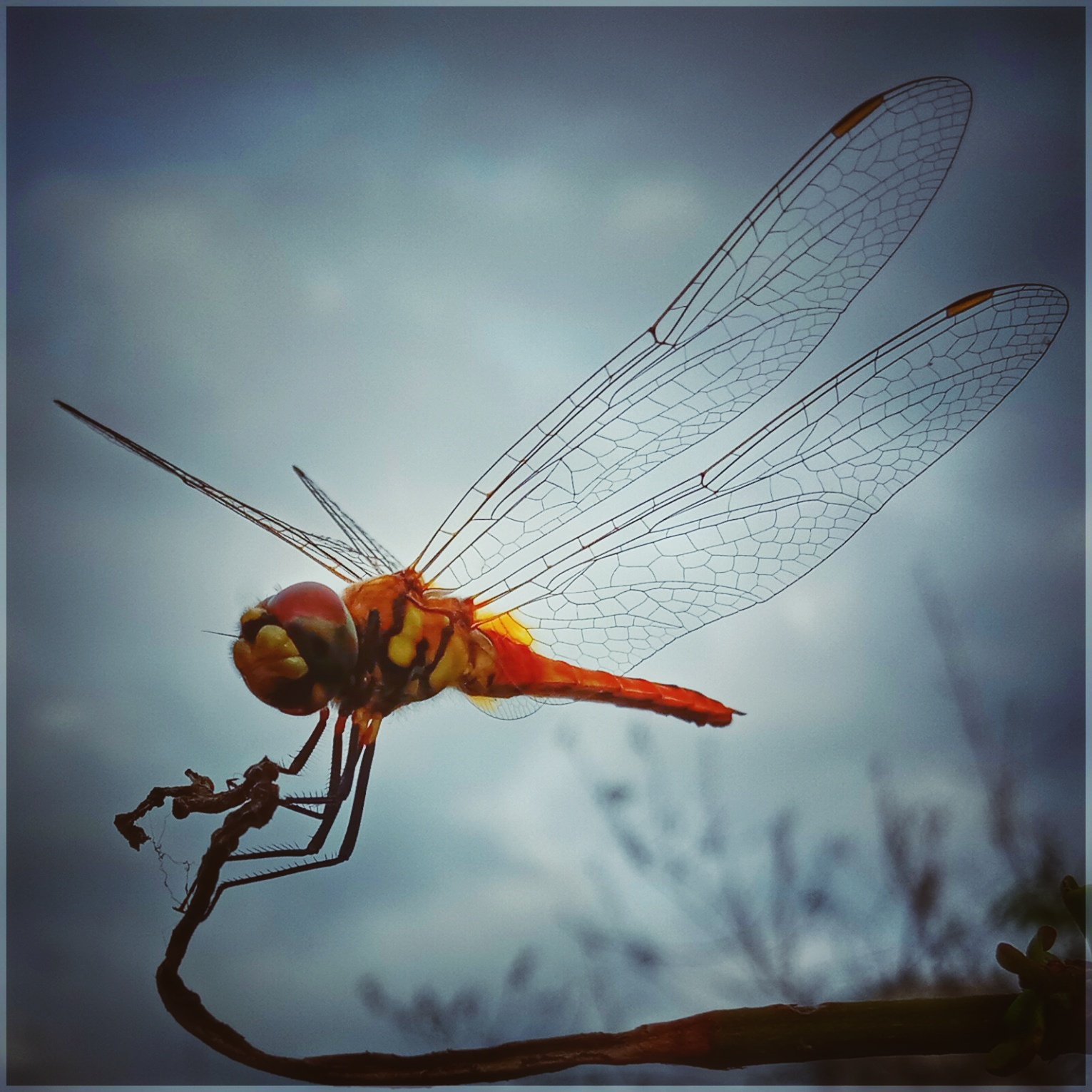 Step 4
When you meet an object you mean in the open, then don't rush to take a picture, but pay attention to its behavior, then approach slowly within 1 meter carefully. Then you stand there unsuspecting or distracting them. When every active flying attack, has felt your presence to be comfortable then slowly also point the camera from the direction you like.
The point is, don't make any suspicious moves, which could make them run away. The point is also to make them comfortable when your body odor is detected by an active insect sense.
This situation, I often do in the open, when dealing with any active insects, so that I myself can stand face to face with a dragonfly, or an active bee at very close range or about the span of an adult finger, or about 10 cm.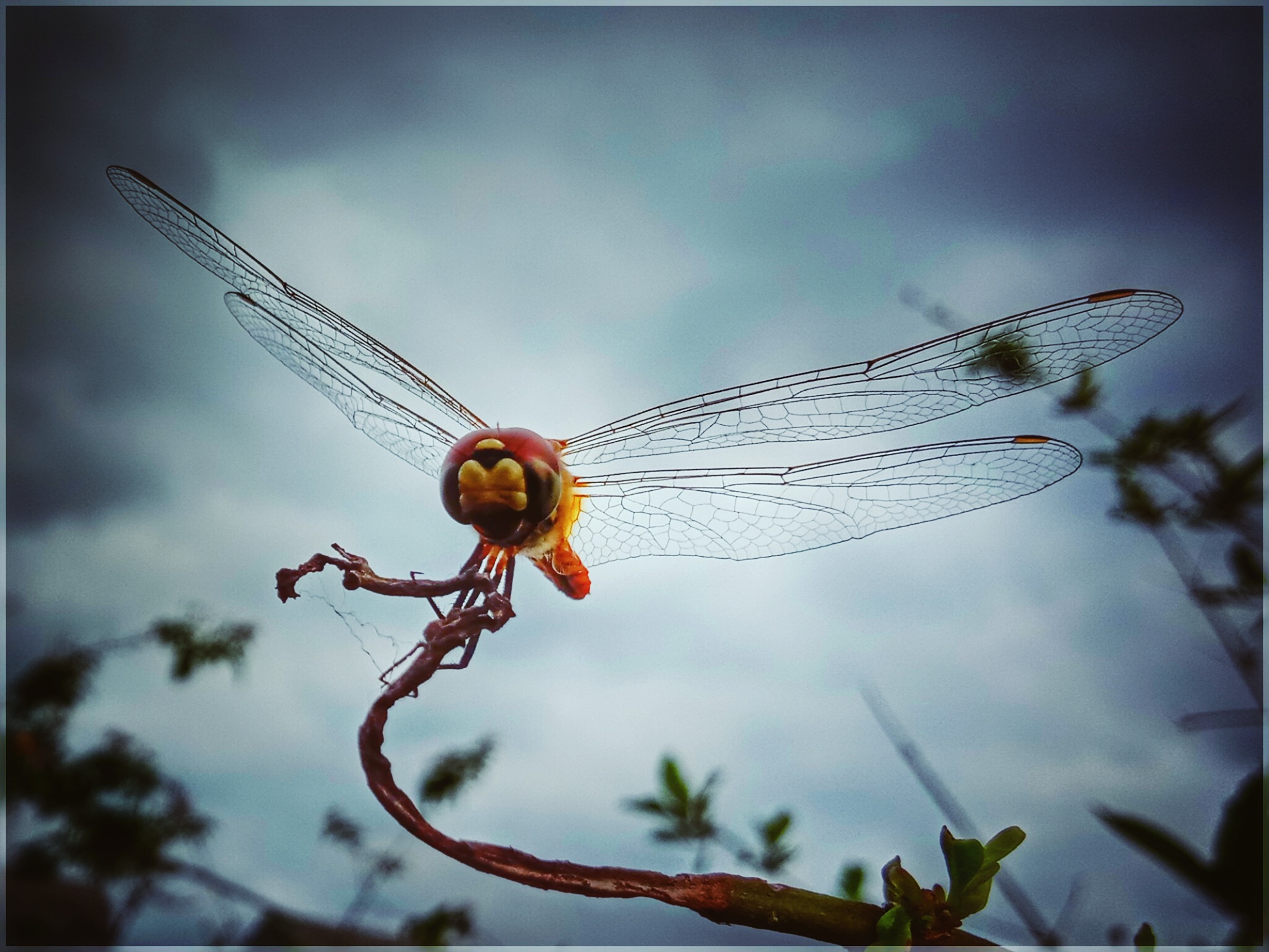 All things you can do, as long as you know your own way in the things I have said. Especially if you really love the flying insects that have been told then they will also feel comfortable when dealing with them.
If this simple method doesn't work, then do it your own way, in essence you can also be like other people. Being yourself is better than being someone else.

| Photografer | @𝘀𝗼𝗲𝗵𝗮𝗱𝗮 |
| --- | --- |
| Photo Taking Location | Lhokseumawe, Aceh |
| Camera Photo | Smartphone Type Vivo Y12 |
---
You Can See Mee In
𝔗𝔴𝔢𝔱𝔱𝔢𝔯

𝔉𝔞𝔠𝔢𝔟𝔬𝔬𝔨

𝔏𝔦𝔫𝔨𝔢𝔡𝔩𝔫

---
---