A group of Centadu (Praying Mantis), come looking for a new civilization

Hello Guys ... How are you today ?
---
I send regards to communities
#fastinacinginsects
#themacropohotography
#proofofbrain
#cch
I've been busy for the past few months, making it rare to meet friends on hive.blog. Of course! The situation is in a situation that is increasingly developing and promising in the future. Naturally...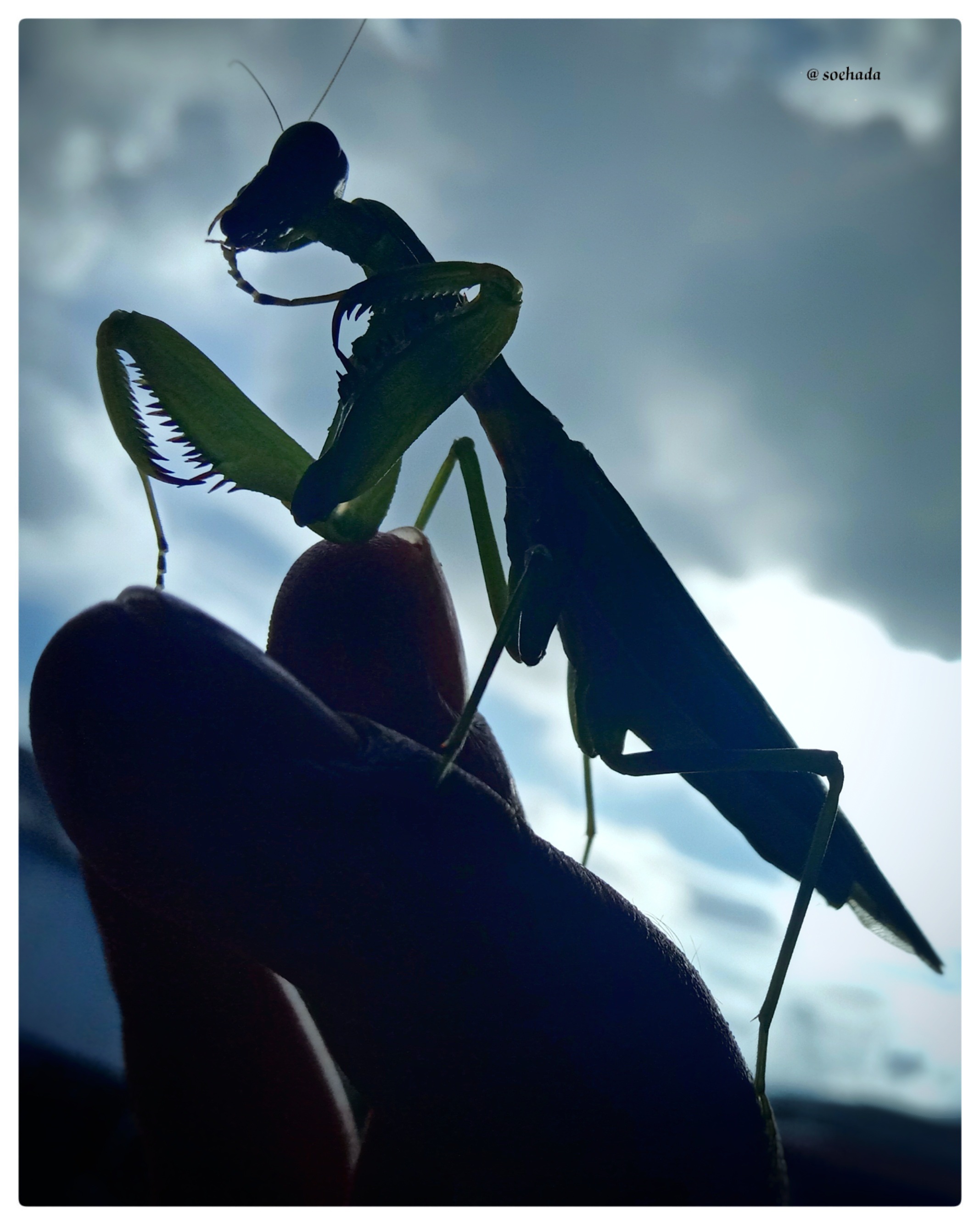 However, I still visit friends, at least I connect with my friends, like @adalger @lourdeshd6 @nicanor-mosquera and some other friends that I can't mention here one by one.
On this occasion I want to tell your that, there is an adult Centadu who came suddenly from a far direction, I myself can't tell you why he is here, while the house where we live is far from trees or other wild nature, or something like that. The point is green plants as a nesting place for flying insects and small insects. This is because the location of our house is precisely on the beach with a distance of about 700 meters from the beach. Meanwhile, along the road our area looks arid because it is often flooded by the tides. So with potentially salty soil, it is very rare for wild trees and weeds to grow like in village areas.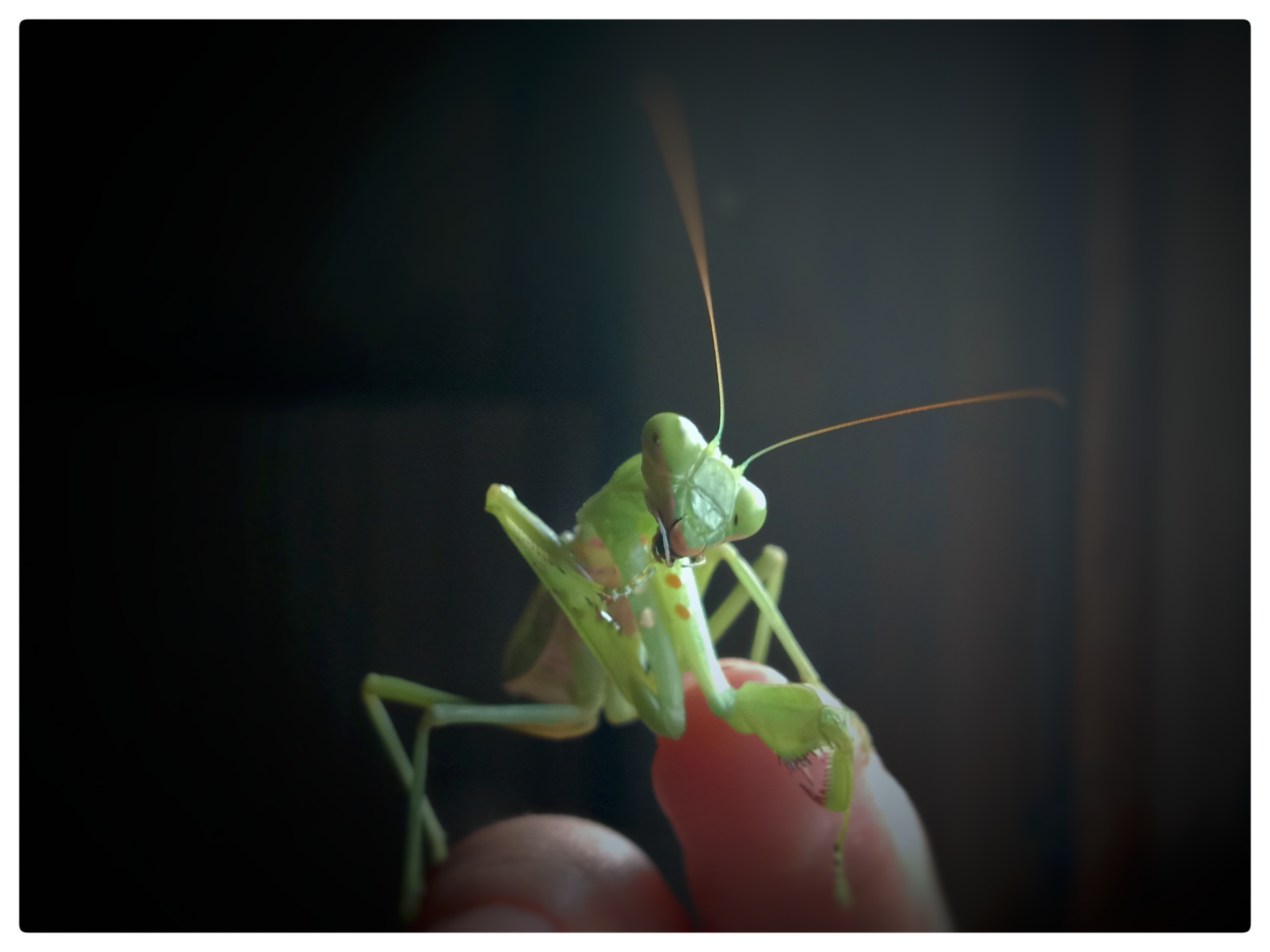 They came in quite a number or about tens, but one that was interesting because he was familiar with me, while some were hiding behind hard-to-reach house constructions, they (who were hiding) were seen stealthily in the ventilation gaps of the house, and some lived in behind the roof of the house. Seeing this condition, they were deliberately left in some conditions because maybe they had just arrived (from a long trip), while this one was sitting on a wooden kitchen stand so it was very easy for me to approach and pick it up.
When I stuck out my forefinger, he automatically grabbed it, he seemed to enjoy it on my hand, maybe it was considered a comfortable nest to be in as a new location for. This situation is advantageous for me, because it is very free to take some elegant pictures, so it looks very cute with different nuances or looks very special background as seen in this post.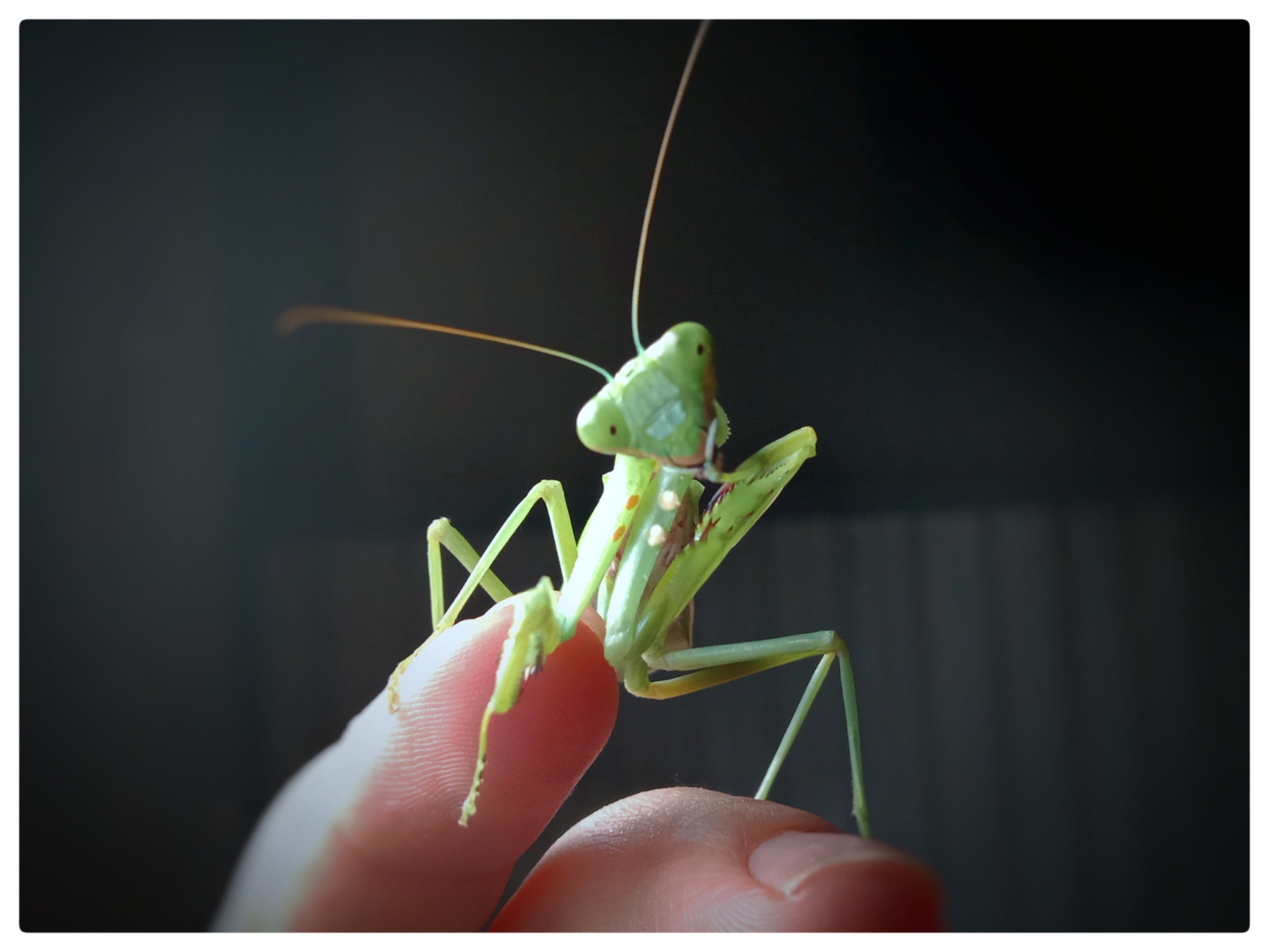 Initially in the photo there was no light in the house to clarify, because the situation in the house was dark (the lights were not turned on) because our local custom did not turn on the lights during the day, we only relied on natural lighting that came from nature itself, namely direct sunlight refraction. Only my camera effect makes the background look dark while the main focus object (Centadu) is still clearly visible.
I really like the impression of this photo with a different background reference, so it's not difficult or doing manual editing like other senior photographers have done.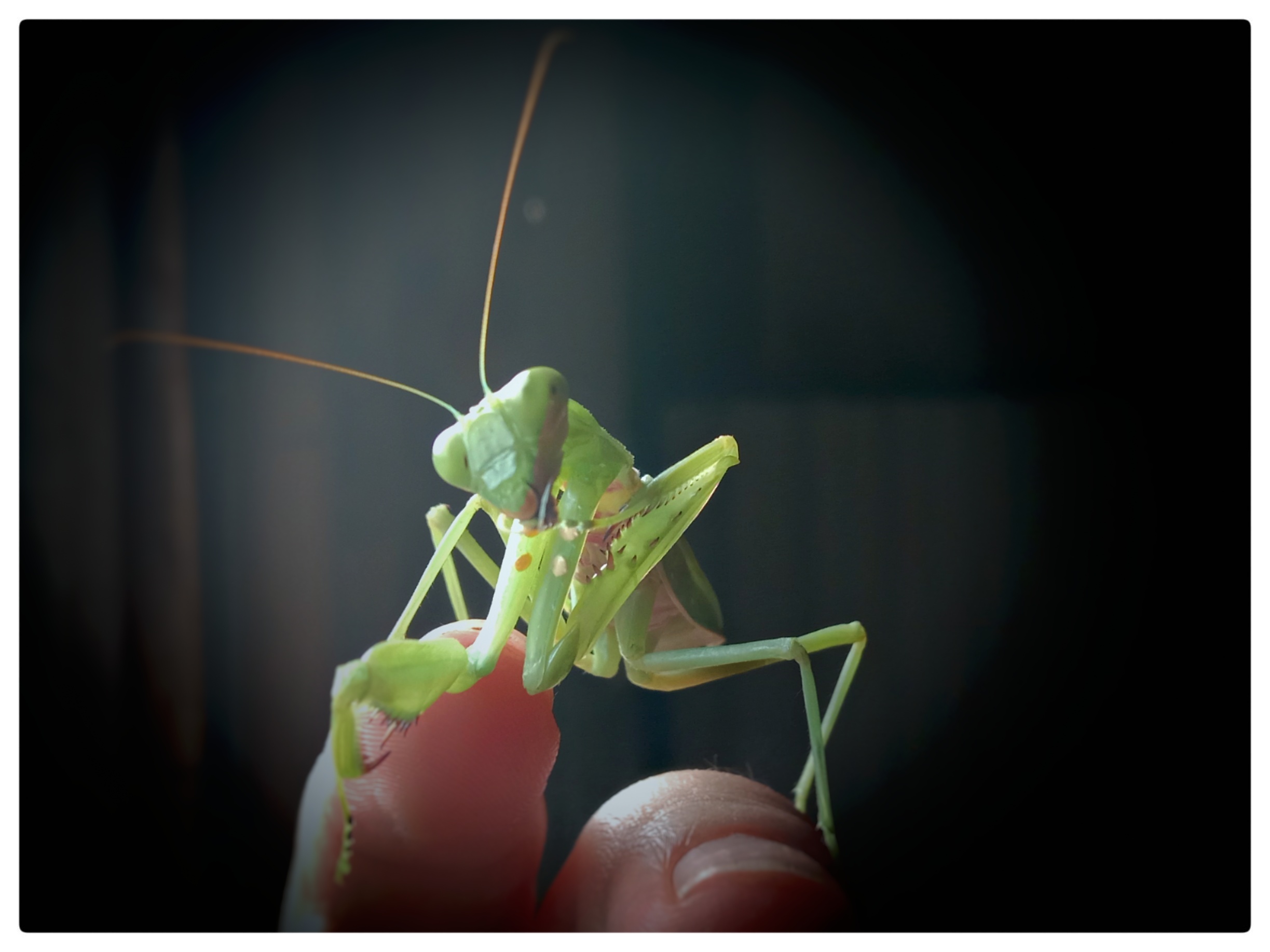 Seeing this one animal, or some of the behavior of an adult Centadu has done something unusual and rare, especially in large numbers (tens of individuals) simultaneously, in a group migration like today. Surely this activity is motivated by something, or what has been done by him has a very heavy cause and effect in the initial nest, so that it requires final work such as entering a safe area, precisely in simple terms it can be called group migration.
Based on the team's experience and some observations from friends, it is said that if you see several insects in groups, at least dozens, it means they have made a long journey (migration) to find safe and good land for a future civilization. This also occurs in areas where it is rarely seen that any of the same species is seen.
For example, if an area has sufficient insect food potential (fresh foliage), and the development of each insect appears to be safe, then an increasing population of other insect species is found, this means that this area has been attacked by leaf lovers.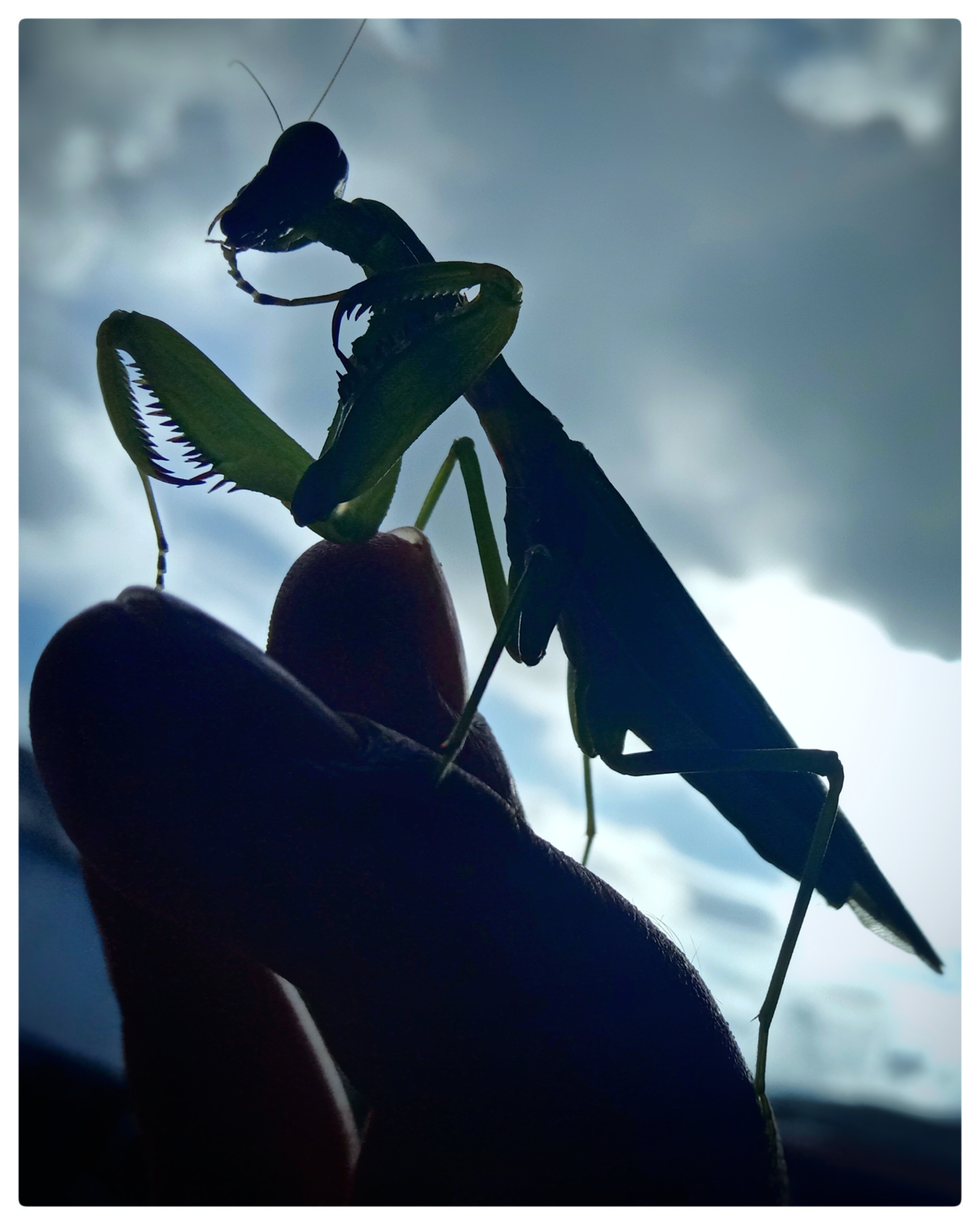 Perhaps, the presence of these Centadu, in the number of groups, also experienced some things in their initial nest meaning that their initial location was not suitable for habitation. Thus making them move to a location that is safe and secure according to their instincts.
If this assumption is correct, then I conclude, Centadu with adult stature numbering in the tens, initially experienced unpleasant things on the ground/nest, and I think animal instincts are very intelligent, able to detect the current state, in their ancestral land, or find situations that are not beneficial to his family, the animals, plants, and humans that dominate the same area.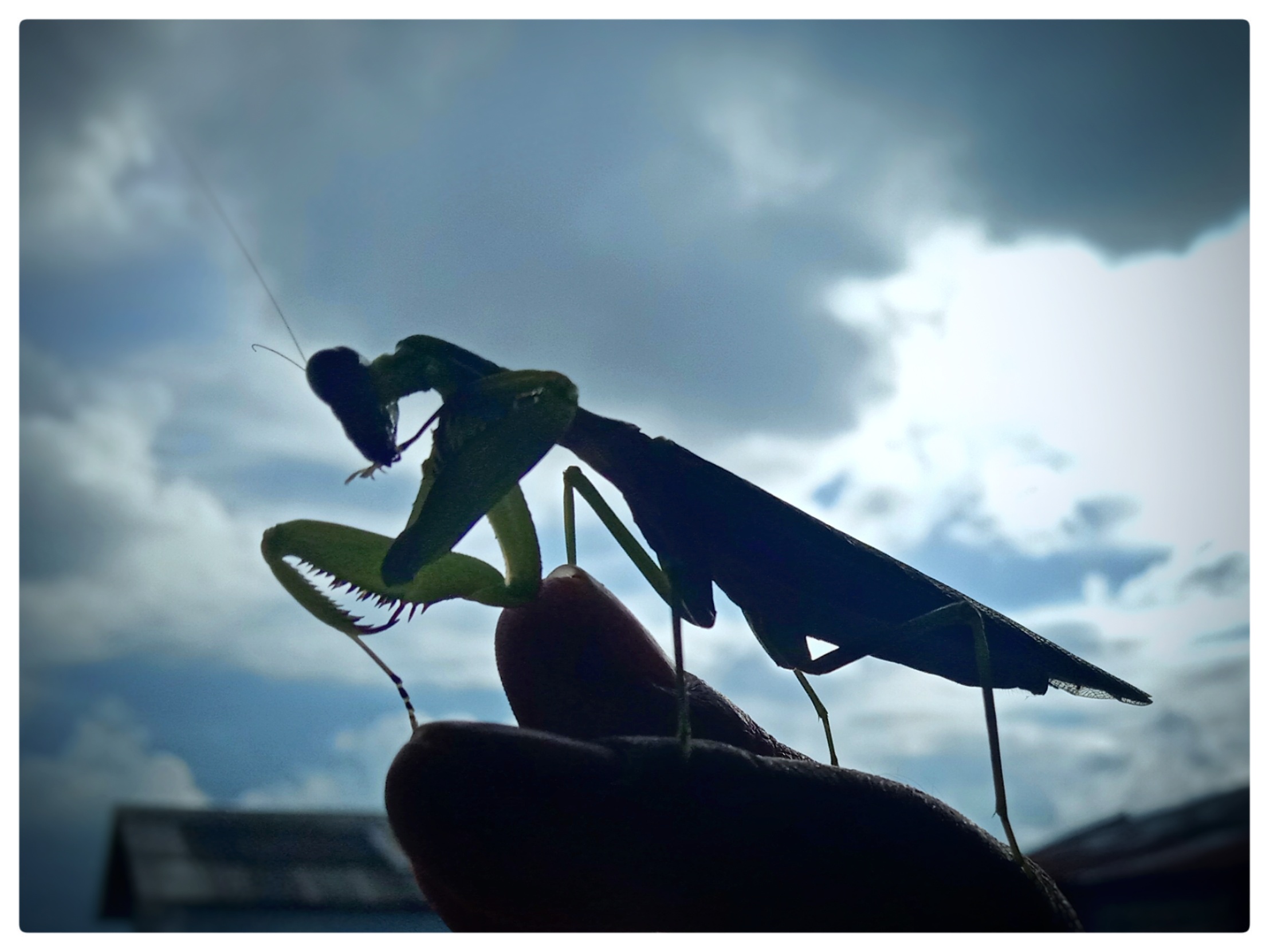 This may happen, due to natural disasters, such as forest fires, land acquisition, or some other work that can harm the wild habitat in a greenery location.
Looking at this Centadu's body size, having a large stature and several different postures, it can be confirmed that this Centadu comes from the forest, not from the local countryside, in experience, it is very rare to see a Centadu of that size, in our area of ​​the villages certain, if any, of course in small quantities.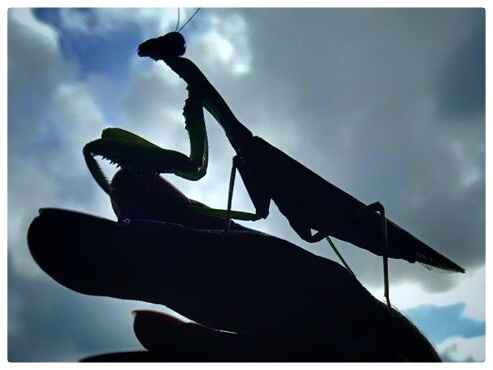 Especially in this short time, or since covid19 has ruled the world, at that time people's activities have stopped so that insects are free to grow and roam anywhere, then when humans carry out new activities (covid19 has subsided in our area) then some people have cleared land new, then the impact on flora and fauna is very visible, and they have experienced or received something new, namely the behavior of sudden evictions.
Then, what about my attitude?
In this case, I let them be in my house, as long as they are able to adapt and survive in their new environment, because in my opinion, their presence here does not bother us.

| Photografer | @𝘀𝗼𝗲𝗵𝗮𝗱𝗮 |
| --- | --- |
| Photo Taking Location | Lhokseumawe, Aceh |
| Camera Photo | Smartphone Type Vivo Y12 |
---
You Can See Mee In
𝔗𝔴𝔢𝔱𝔱𝔢𝔯

𝔉𝔞𝔠𝔢𝔟𝔬𝔬𝔨

𝔏𝔦𝔫𝔨𝔢𝔡𝔩𝔫

---
---