Beach Cala Major, Mallorca {EN}~{ES}~{BG}

---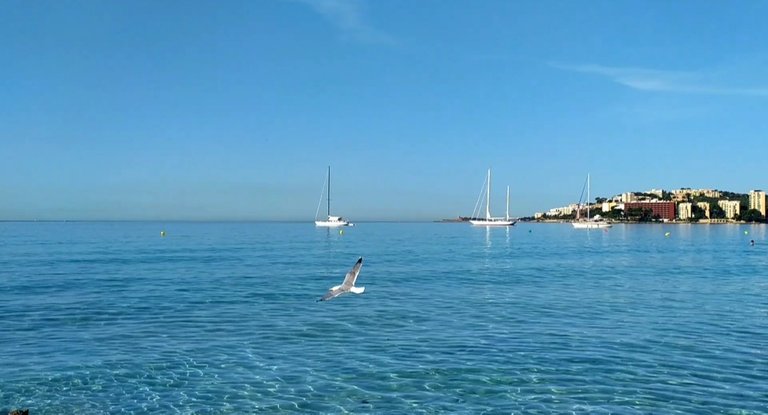 Hi Hive friends ☺ Let's take you to the beach even if virtually ☺ I leave you first the video I made, I hope you like it. The beach is quite big and it is divided in 2 parts.Just when you go down to it there is a restaurant where you can sit down to have a drink or eat.I didn't take a picture of it because so early they were taking out the tables and there was nothing outside.And this side of the beach is much bigger than the other one.
---
Hola amigos de Hive ☺ Vamos a llevarlos a la playa aunque sea virtualmente ☺ Les dejo primero el video que hice, espero que les guste. La playa es bastante grande y está dividida en 2 partes.Justo cuando bajais a ella hay un restaurante donde os podes sentar a tomar algo o comer.No le hice foto porque tan temprano estaban sacando las mesas y no había nada fuera.Y este lado de la playa es mucho más grande que el otro.
---
Здравейте Hive приятели ☺ Хайде да ви водя на плаж макар и виртуално ☺ Оставям ви първо видеото,което направих, надявам се да ви хареса. Плажът е доста голям и е разделен на 2 части.Топно когато слезете на него има заведение на което можете да седнете и да пиете или хапнете нещо.Не съм го снимала, защото толкова рано сутринта изваждаха масите и нямаше нищо навън.И тази страна на плажа е доста по-голяма от другата.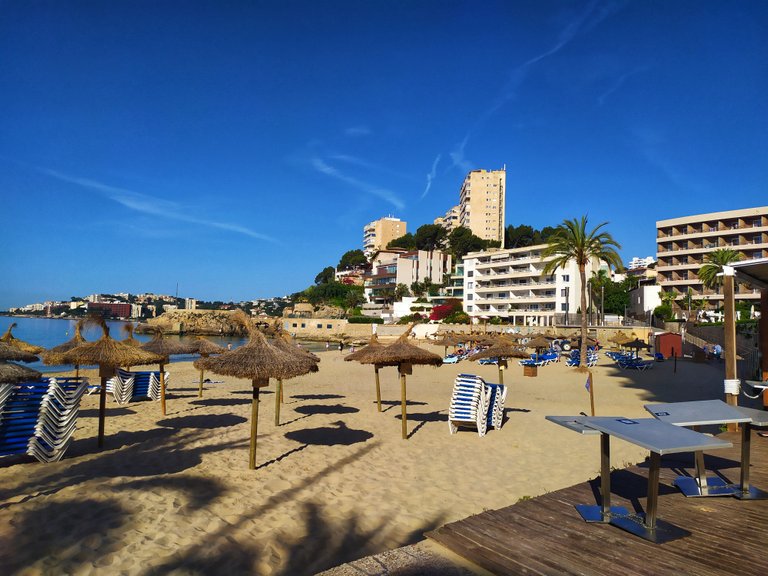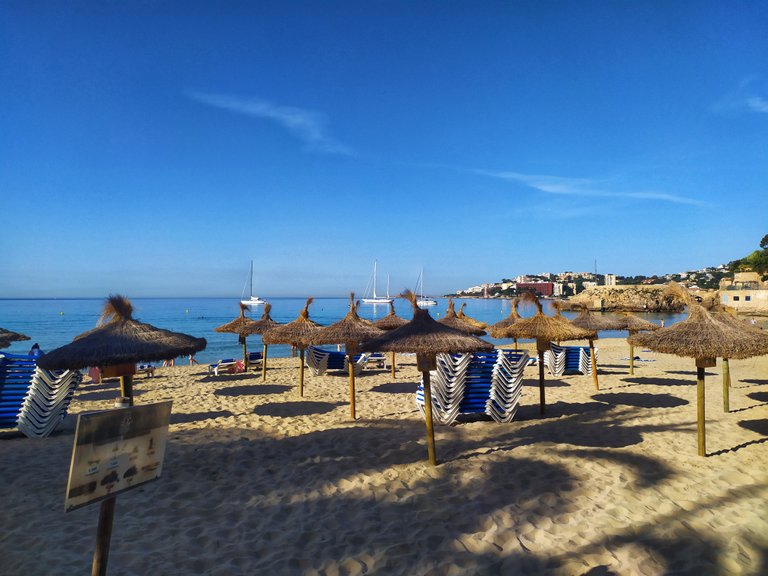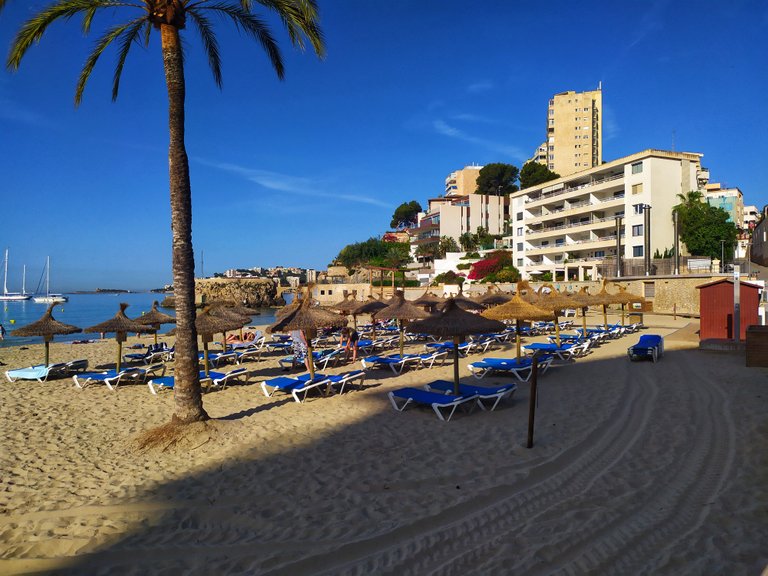 Here you can see the prices, the price for a sun lounger is 6 euros, the umbrella is 7 euros.You can also get a pedalo as for 2 people it is 7 euros and for 4 people it is 11 euros.For a canoe and board it is 14,95 euros each.For a canoe and board it is 14,95 euros each.
---
Aquí puedes ver los precios, el precio de una tumbona es de 6 euros, la sombrilla es de 7 euros.También puedes conseguir un pedalo ya que para 2 personas es de 7 euros y para 4 personas es de 11 euros.Para una canoa y tabla es de 14,95 euros cada una.
---
Ето тук можете да видите и цените, цената за шезломг е 6 евро, чадър е 7евро.Можете също така да си вземете и водно колело като за 2 ма е 7 евро а за 4ма е 11.За кану и дъска са по 14.95 евро.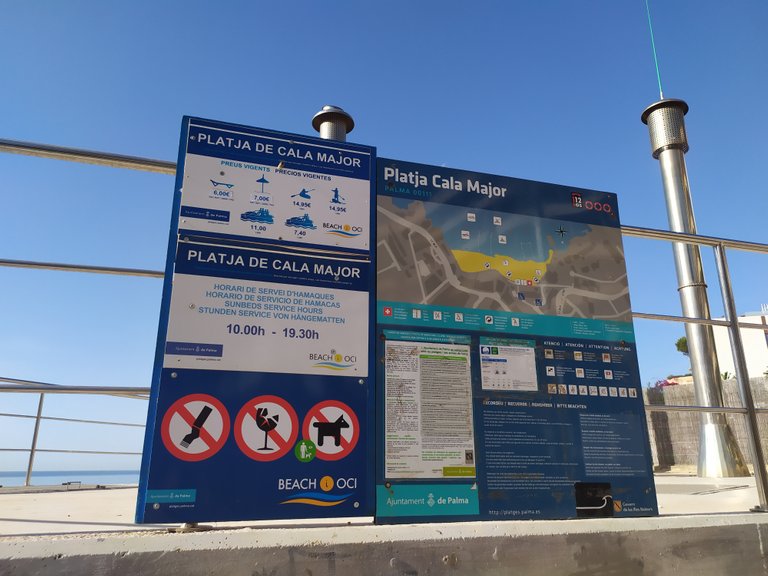 The other side of the beach is smaller and also has a small cafeteria.
---
El otro lado de la playa es más pequeño y también tiene una pequeña cafetería.
---
От другата страна плажа е по малък и също има едно малко кафе.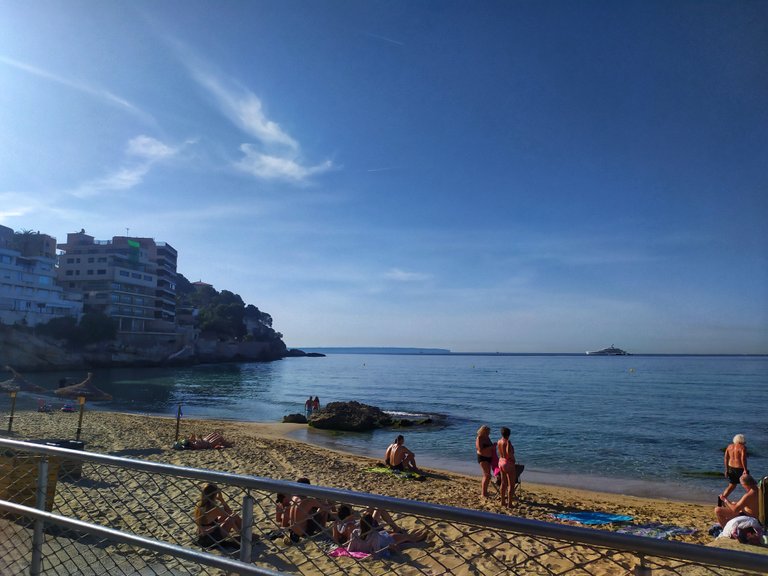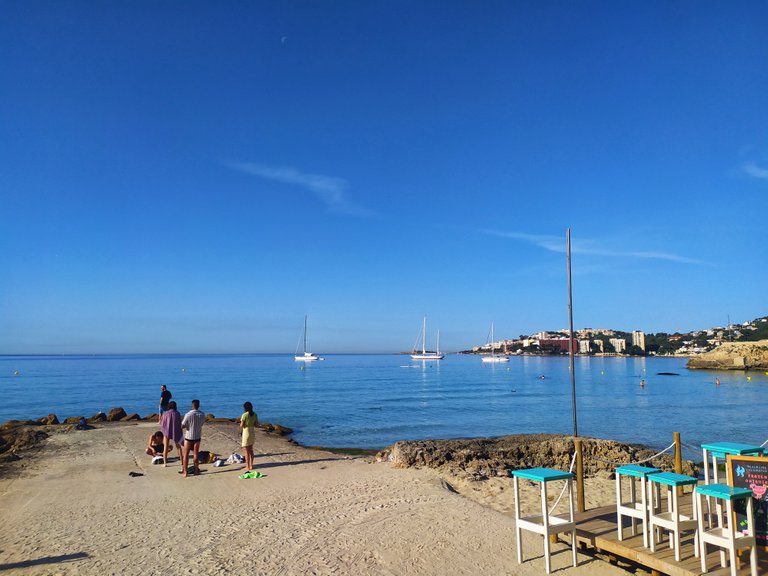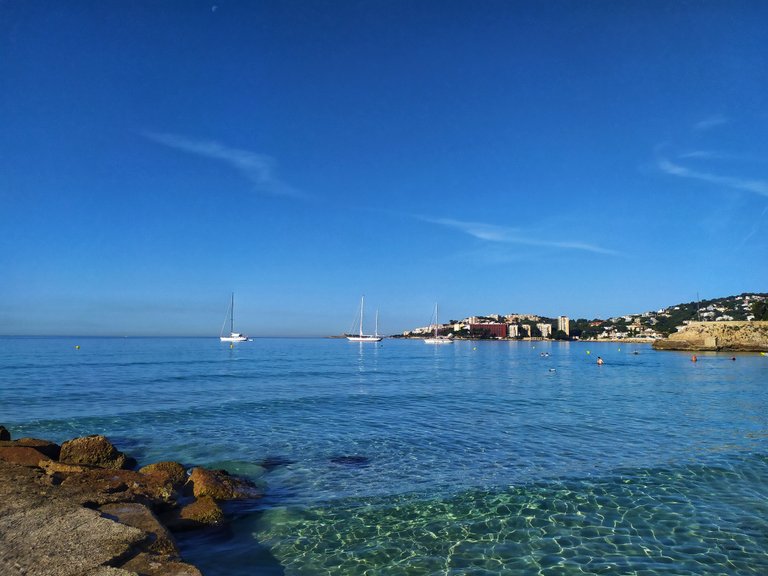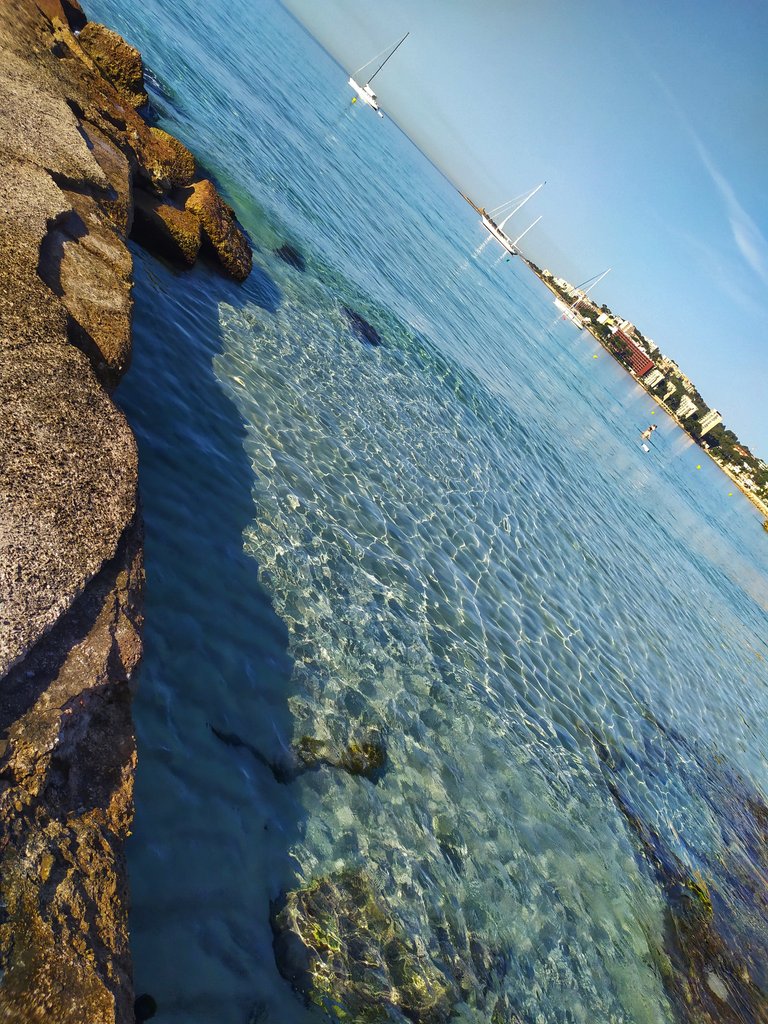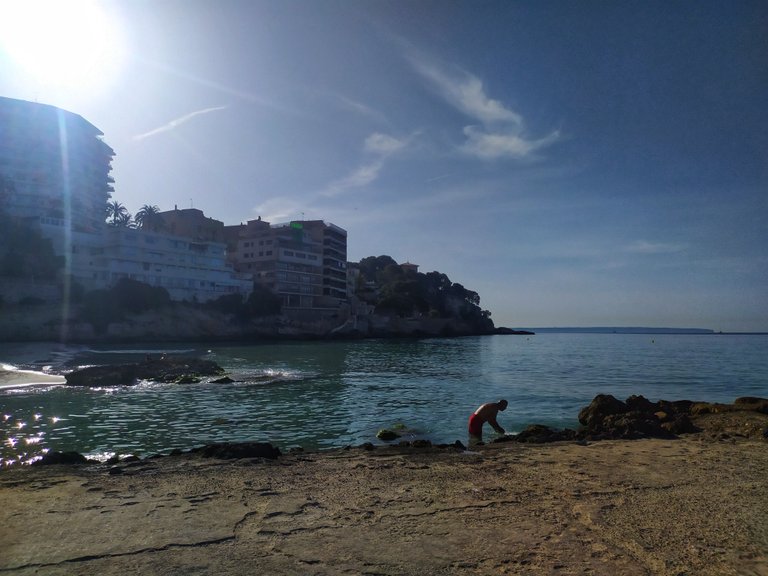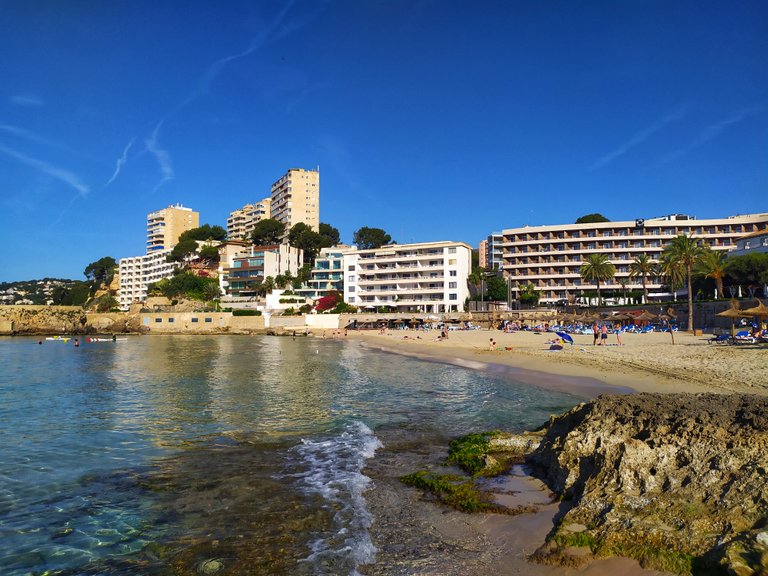 Early in the morning there are always yachts or boats that arrive at almost every beach and stay for hours to enjoy the sea and with them the view is even more beautiful.
---
A primera hora de la mañana siempre hay yates o barcos que llegan a casi todas las playas y se quedan durante horas para disfrutar del mar y con ellos la vista es aún más hermosa.
---
Рано сутрин винаги почти на всеки плаж идват яхти или кораби и остават с часове да се наслаждат на морето и с тях гледката е още по красива.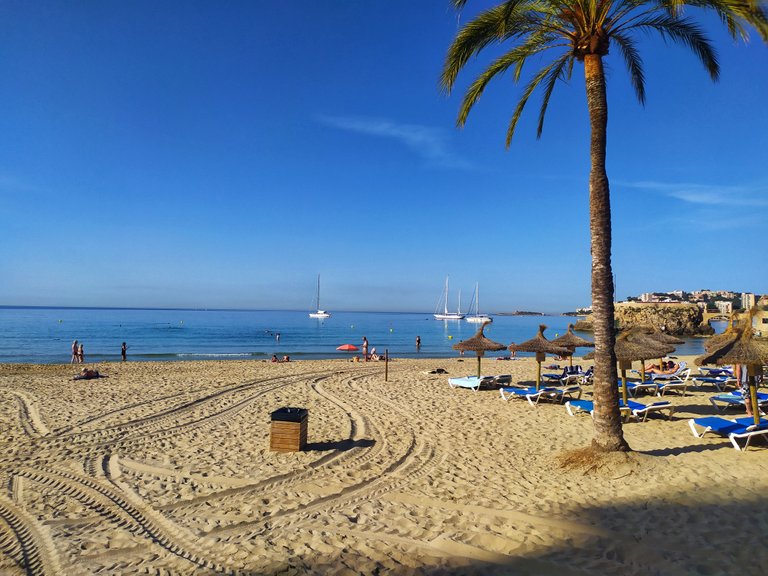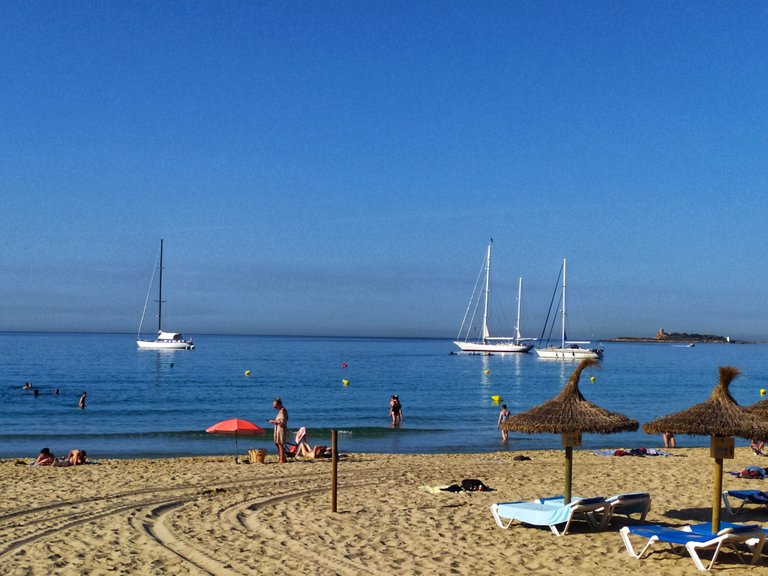 And at the end of the big beach you can also camp since it is more at the end and there are not many people.There are also many people sunbathing on the rocks, I don't know how comfortable they are at all.As you can see in the picture towards the end there were already people who had settled down with their umbrella and chairs..
---
Y al final de la playa grande también se puede acampar ya que está más al final y no hay mucha gente.También hay mucha gente tomando el sol en las rocas, no sé cómo están de cómodos en absoluto.Como podéis ver en la foto hacia el final ya había gente que se había instalado con su sombrilla y sus sillas.
---
И в края на големия плаж също може да се настаните тъй като там е по в края и няма много хора.Много хора се пекат и по скалите, не знам как изобщо им е удобно.Както се вижда и на снимката на към края вече имаше хора, който се бяха настанили със своя чадър и столове.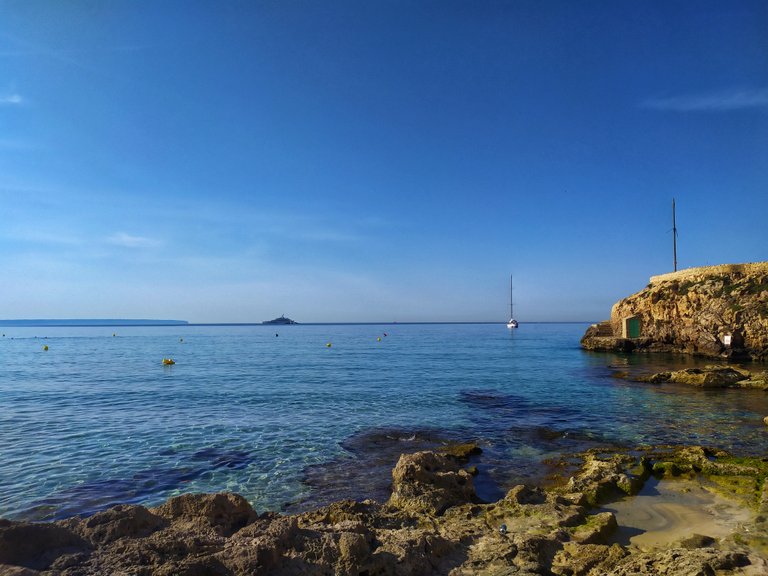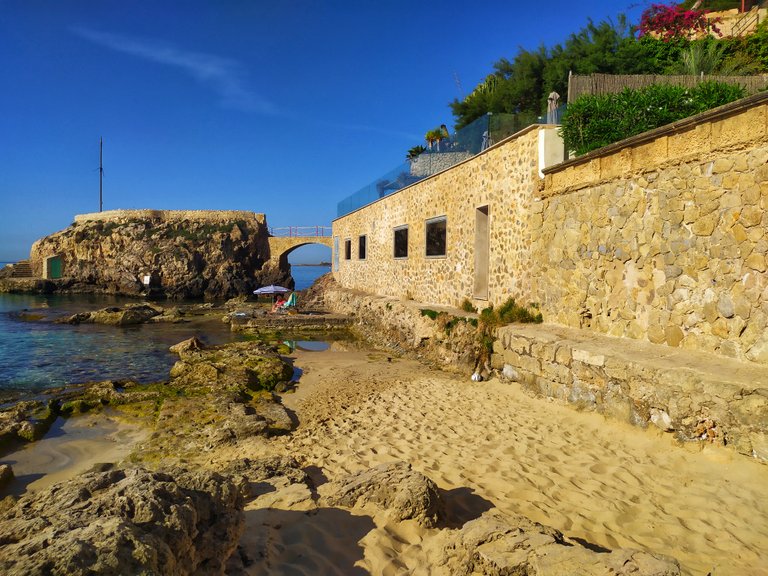 This has been today's post I hope you liked it and see you soon ☺
---
Este ha sido el post de hoy espero que os haya gustado y hasta pronto ☺
---
Това беше поста за днес надявам се да ви е харесал и до скоро ☺
---
▶️ 3Speak
---
---