The measure of a true friend, is humbling!
As everyone who has visited my blog knows, I am pushing to get out onto the homestead we bought. I have had some problems, which just need to be worked around.
My truck was in to a garage from church for a clutch replacement. He was helping for free, because we use this truck to move stuff for the homeless. He pulled the transmission and added the new parts, and reassembled it; only to find they had broken a pin in the gear shift. It has to come apart again, but it sat for 8 months; with no progress. I decided to bring her home, and do it myself; as I usually don't let anyone else touch my car.
My wife has been sick, and is healing; which is why I agreed in the first place.
So I asked my BFF if I could borrow his truck, to bring mine home. I also needed to pick up some pecan logs I had bartered for, and those dozen barrels I just bought. He said sure, that he'd bring it by.
He called another very good friend, and they colluded!
First, this 88 Dakota showed up in my driveway:


Home from the garage wars. She still needs a lot of work, but I've owned this truck since 1990; and she's always been a tough beast.
When I told them they didn't need to do my work, they just smiled! What can you do with friends like that?
Then I find that they drove the 75 miles to get the barrels, and took them to the homestead: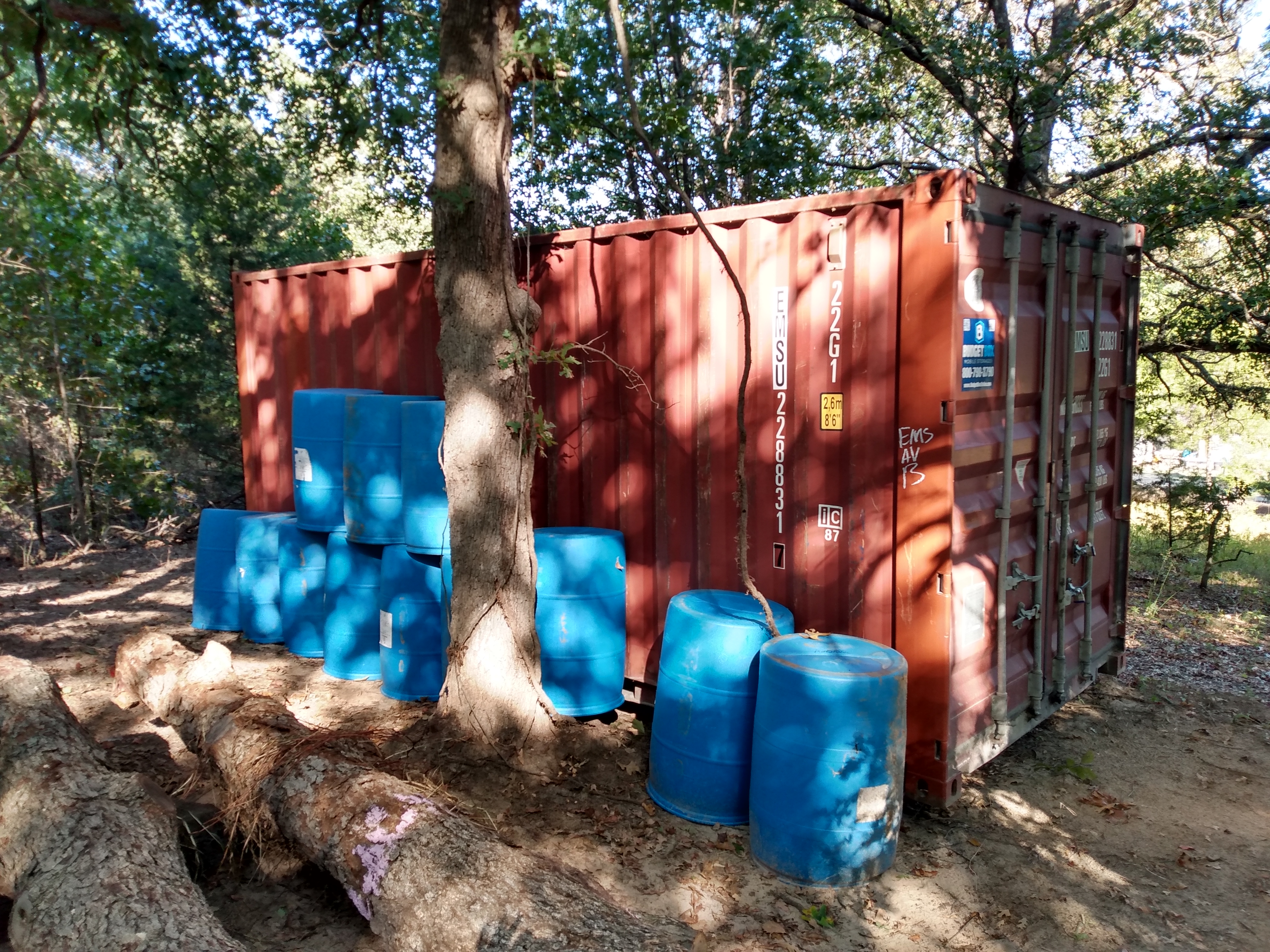 And stacked them safely behind the new container.
They drove again, another direction; for the logs: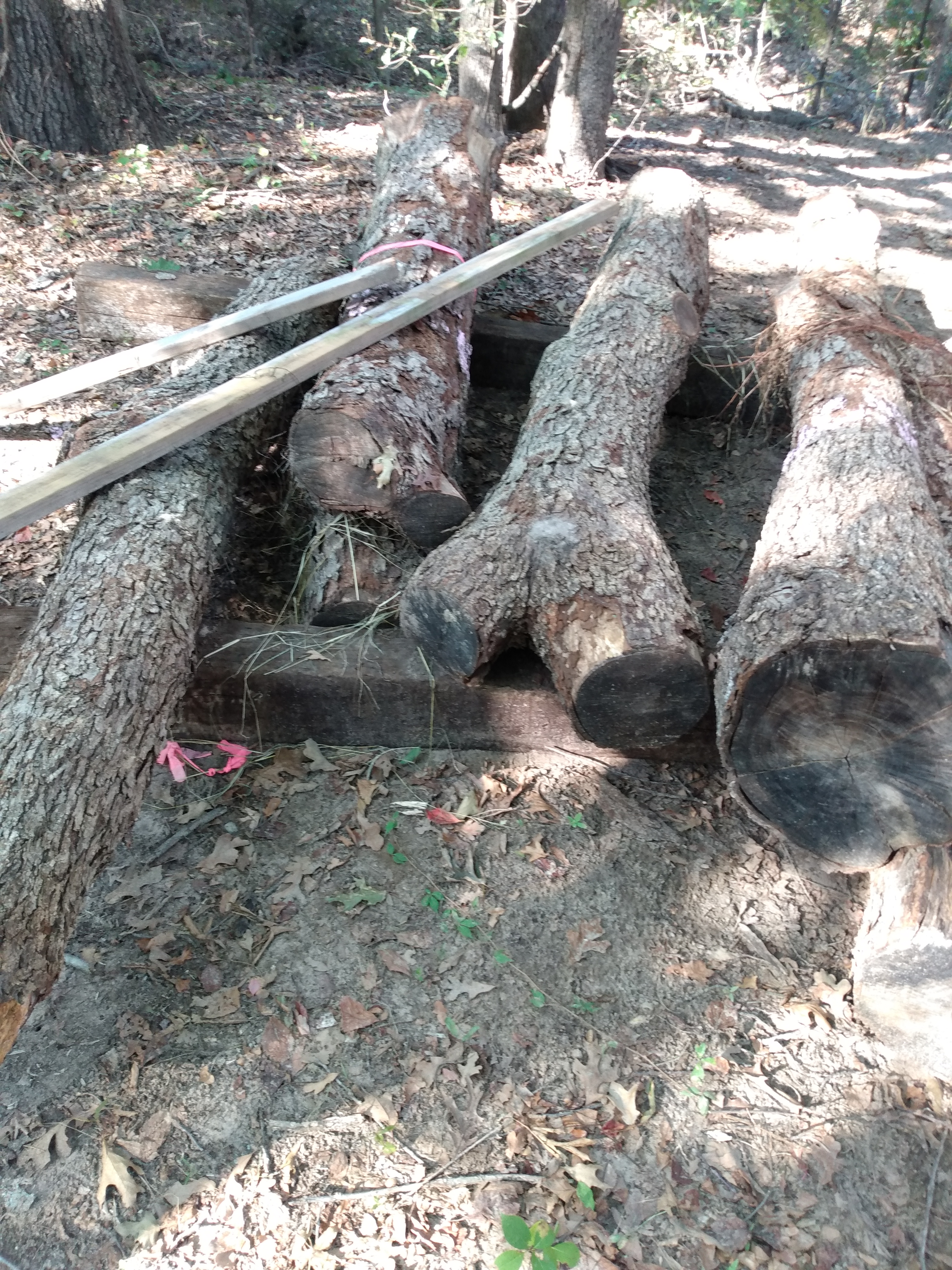 And stacked them, up on railroad ties; on the homestead. They had borrowed my 2 ton chain hoist the day before (either one can use any tool I've got), so I have no idea how long all this took!
They knew I had to stay home as a nurse, and just covered everything on my list...then just smiled at my surprise....
It is warming to my soul to have two such friends! In the journey of life, finding one is a treasure beyond compare. But being blessed with two...is a reward direct from GOD himself!
🤠💗🙏💙
---
---