Ran into a few neighbors out at the homestead today.

I was surprised to see deer so close to the homestead today. Bow season opened last Friday, but these beasties were pretty much ignoring me. They were in bow range (no I wasn't out hunting them), but didn't even flag their white tails. Only one stopped eating and walked off.
Here is one with her flag down, and she knew I was there!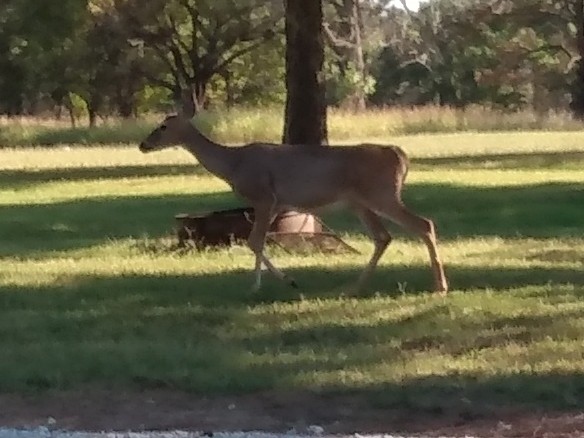 This one was in range of a simple recurve bow, but most people used a compound. I use a crossbow, when I'm out hunting myself. Three times the range she was at, is on my sights on that toy.
Two fauns were resting under a large pine tree: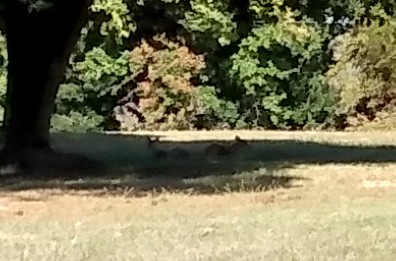 They weren't even looking my direction.
They were further away, here is the picture I cropped this from: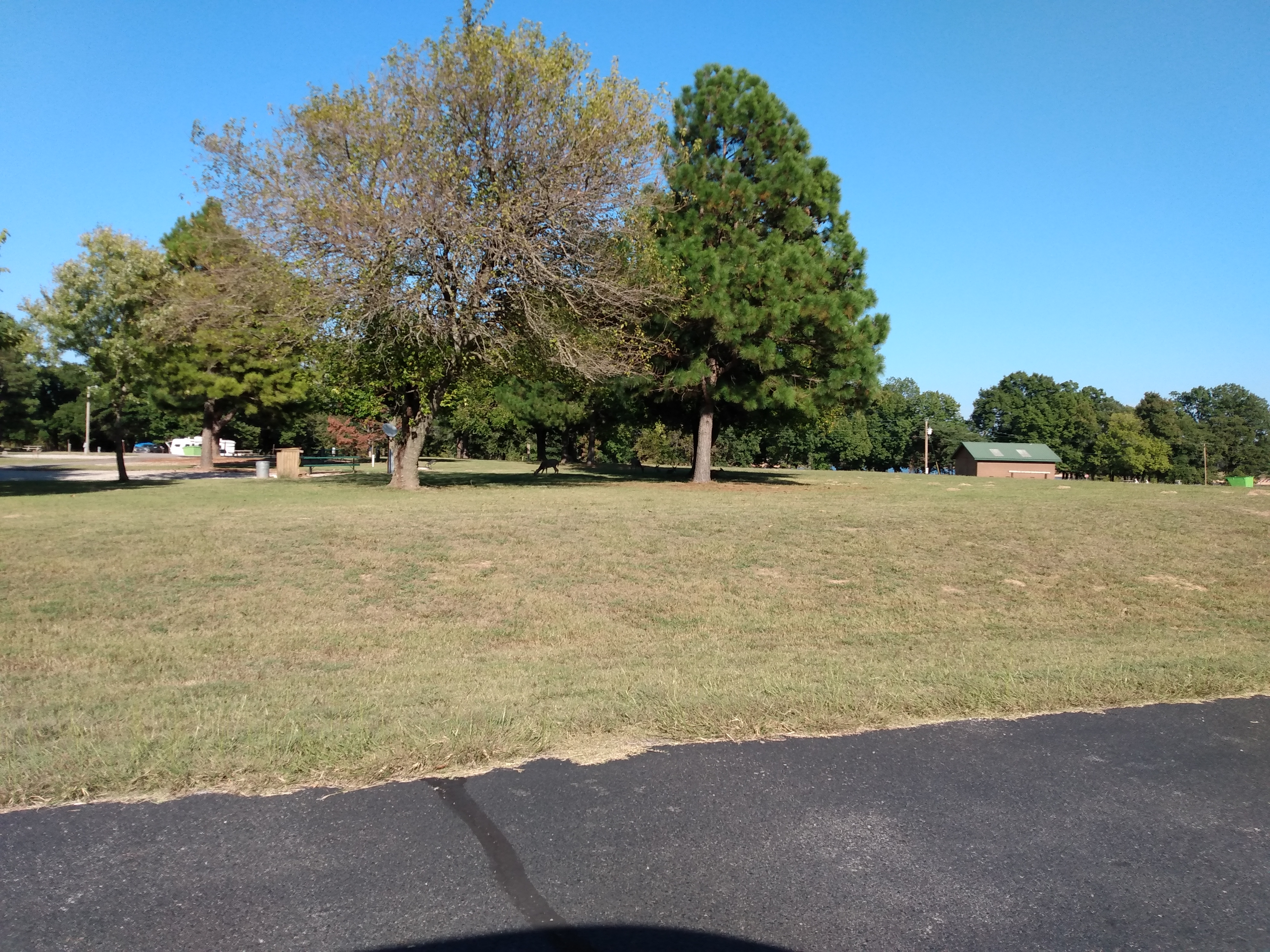 So they were quite safe, but cute enough that I decided to include them!
This one had her back turned: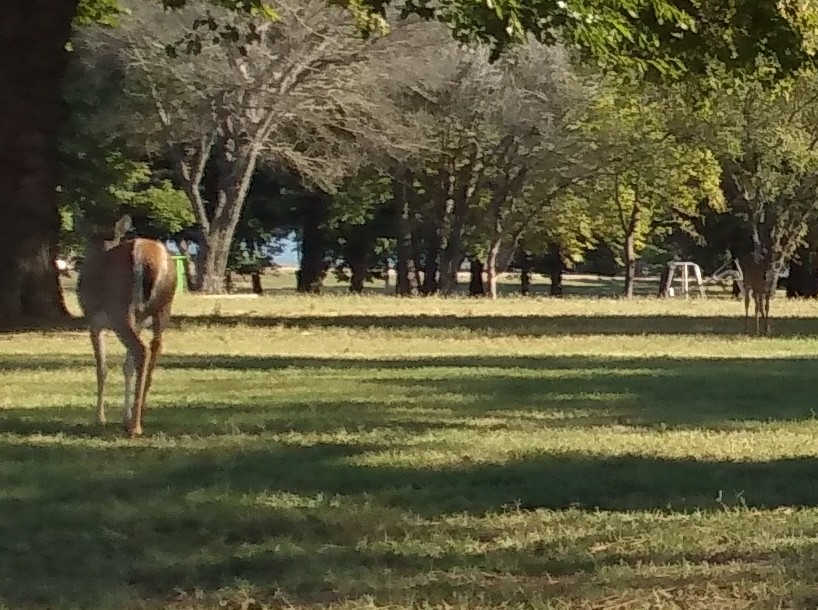 She was ignoring me entirely. There were about 20 total deer there, and they weren't very impressed with people! Hunting is legal there, but there are so many deer; their chances are pretty good.
This was the only buck I saw, and he was a 4 point: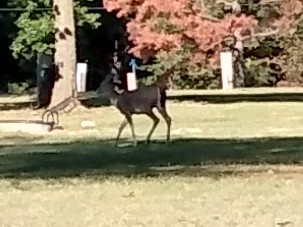 He was the only one worried enough to move!
A whole family hanging out, And ignoring me: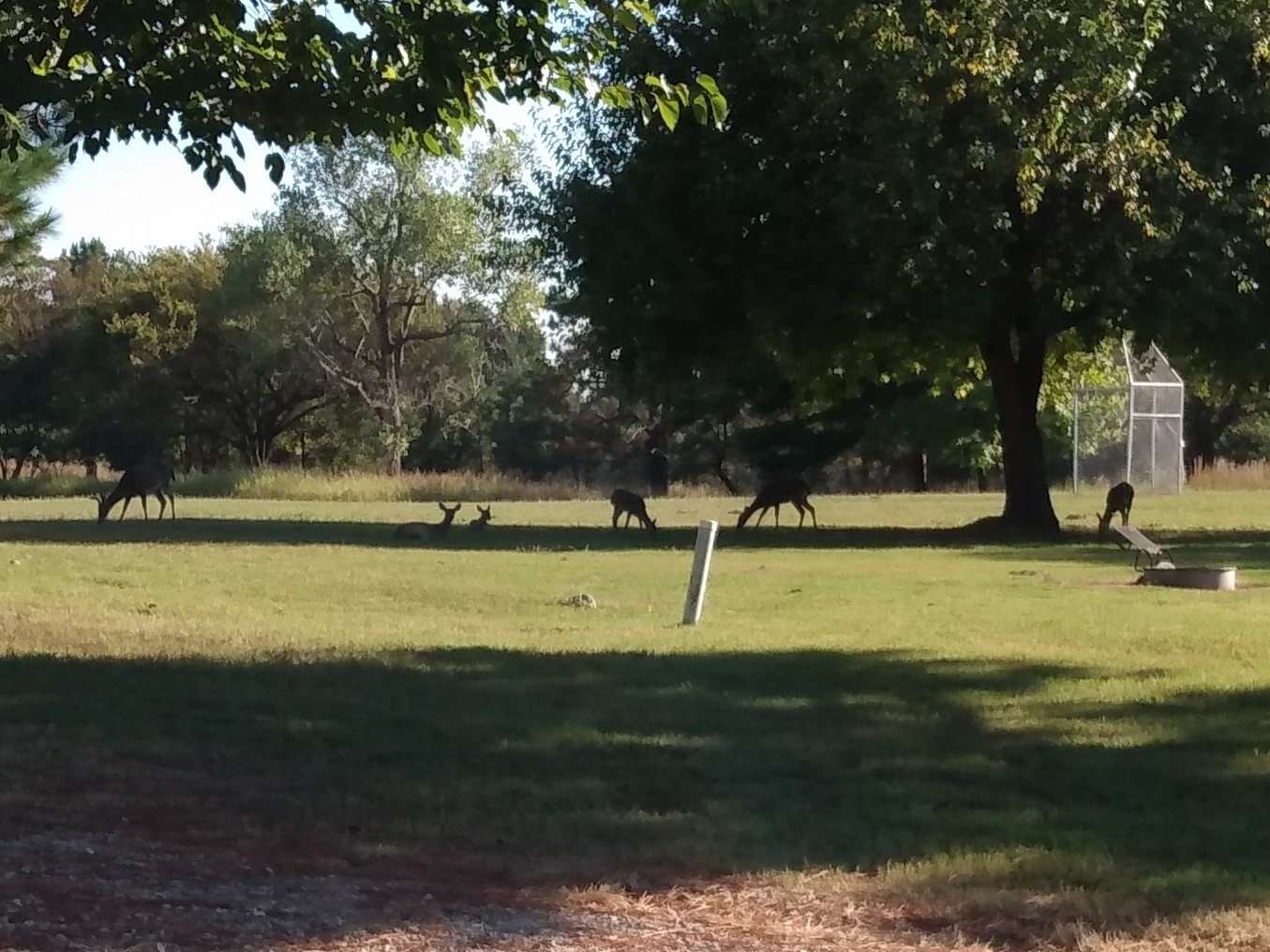 I felt like the invisible man, LOL! But it was nice to see so many...so closely.
Here is one of the reasons there are so many there: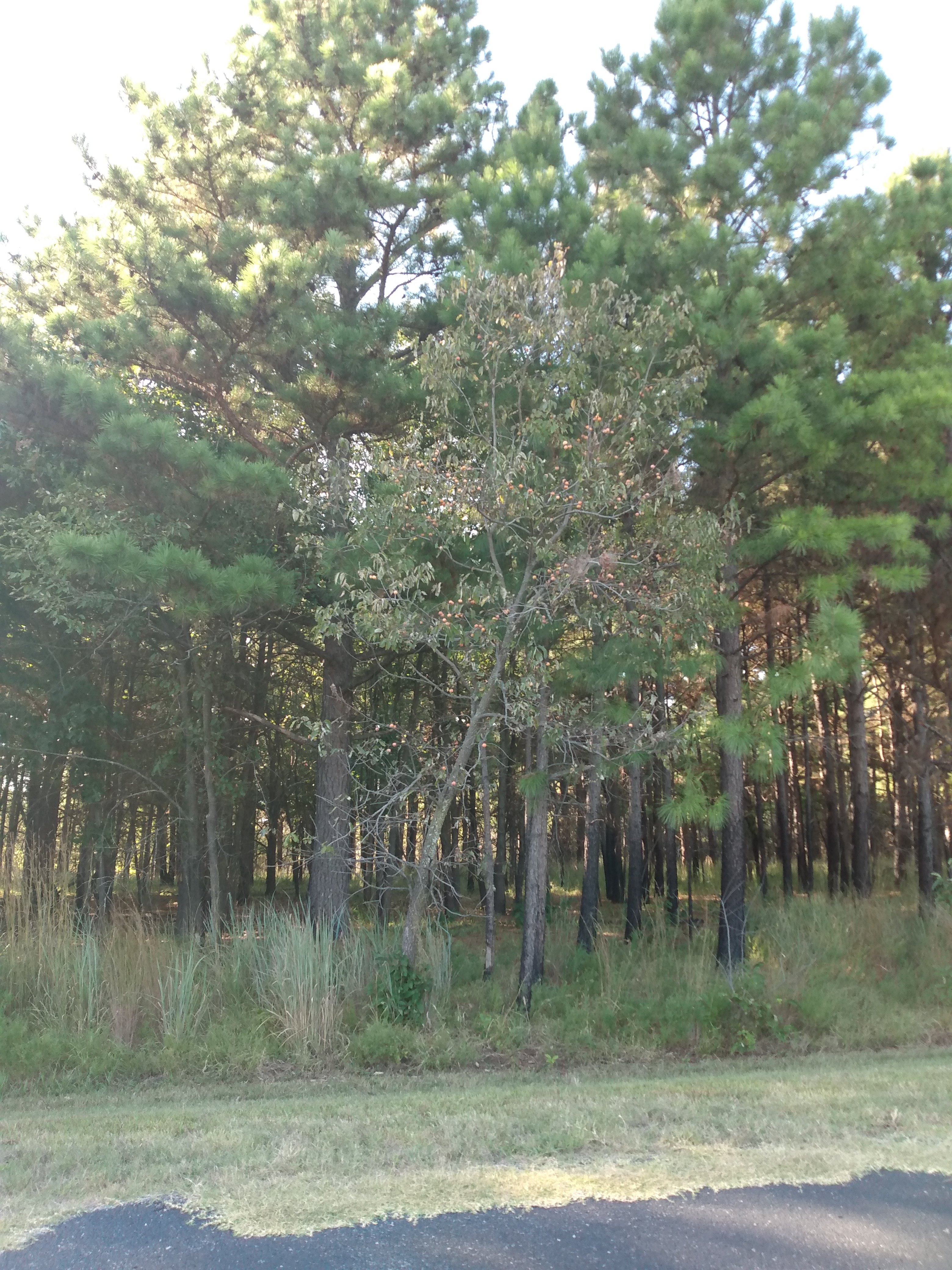 They Love persimmons! These are larger than a pingpong ball, but smaller than a tennis ball. They will ripen and fall sometime after the first frost. Before then, these fruits will taste like alum, and be too bitter to consume.
Better view if the persimmons themselves: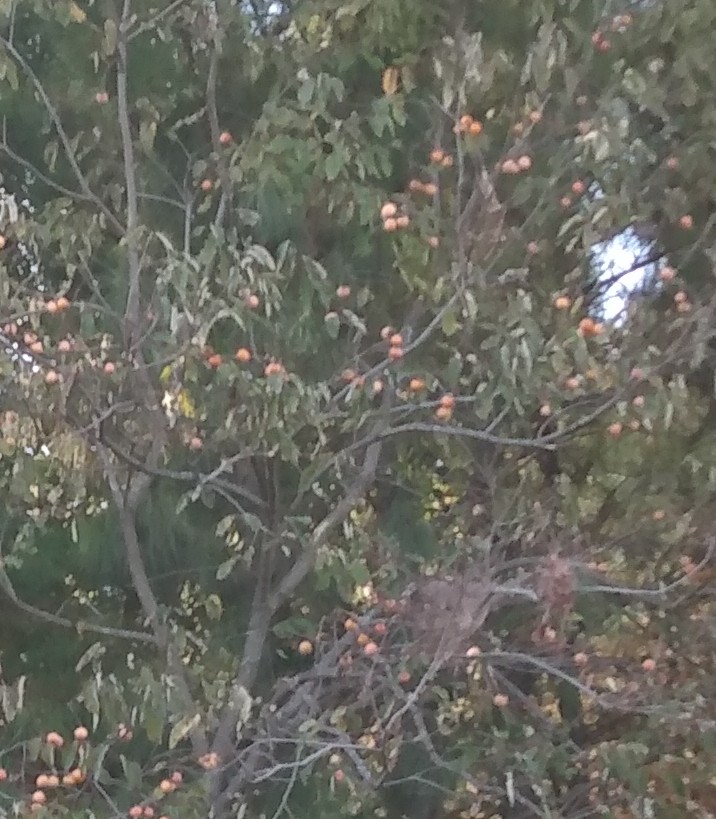 I like to harvest some when I go hunt. When I get there, I dump them on the ground, and walk in them. That covers the scent on my boots, and it might even bait some in closer!
The area is heavily forested: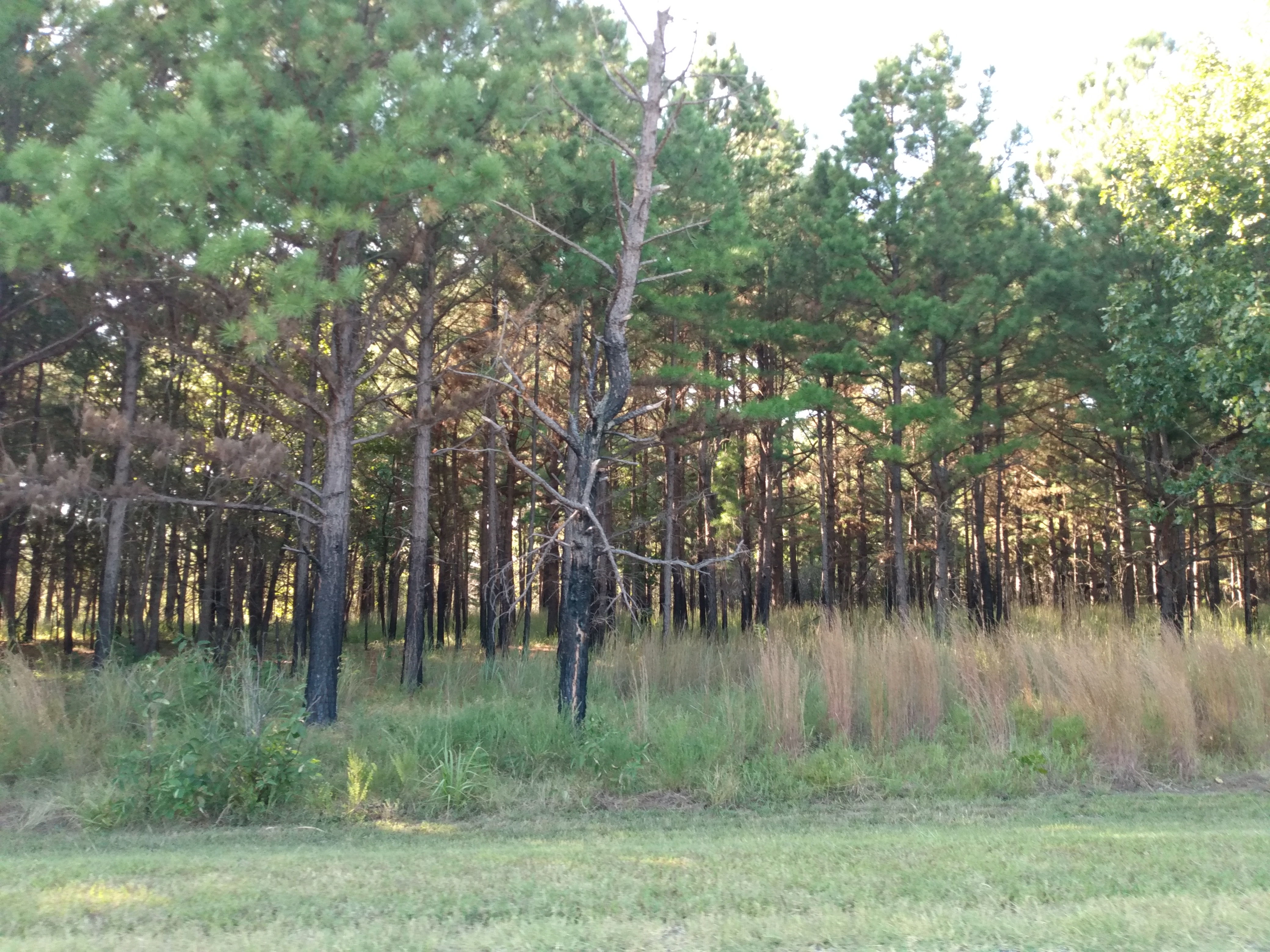 These pines obviously have had a grass fire sweep through here, but most survived just fine!
It was nice to see them just hanging out, with no hunting pressure; in family groups!
I had one person ask what my backup plan was for meat for the family table; if the SHTF. I have seen as many as 40 deer eating together, I don't believe it will be an issue!
Taken on a 12 mega pixel cell phone camera, at a Very close range for whitetails!
---
---