I have changed my prepping plans, accelerating the purchases while the material is still available.

Realizing that the liberals in charge must destroy this Republic in less than a year to retain political power, I decided to modify my prepping schedule to take this into account.
With almost 60 container ships unable to dock off California to unload, intended to empty the supply chain; which will accelerate inflation, by spreading panic among the sheeple!
So today, I drove 70 miles to pick up a dozen 55 gallon drums as raw materials for my aquaponics system.
They are the ones with bungs for liquid access only: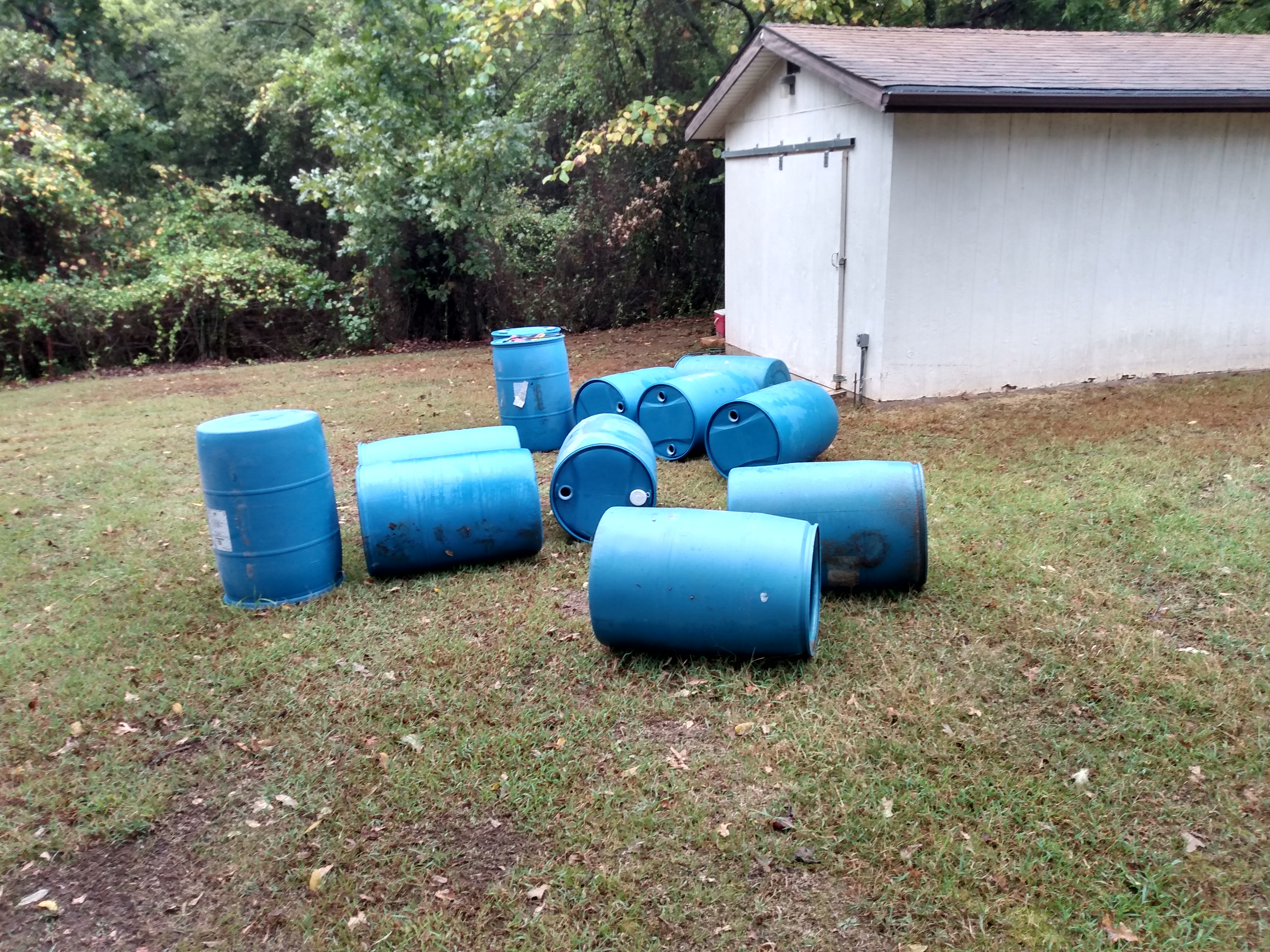 These can be cut lengthwise, making 2 planting beds I can fill with aggregate stones, to include in my aquaponics systems. I will need about 60 of these planting beds. They will be separated into four parallel systems, contained in a wallpini greenhouse.
I will need 30 uncut barrels to populate my system. There will also be multiple containers to hold the fish and water, of which I have 8 drums on site today.
I was lucky and found a spice manufacturer that uses a quantity of products contained in 55 gallon drums. They will have another dozen in two weeks, which they have promised to me. So I will be close to what I need of 55 gallon drums in October.
You can see the bings on the barrel in the center: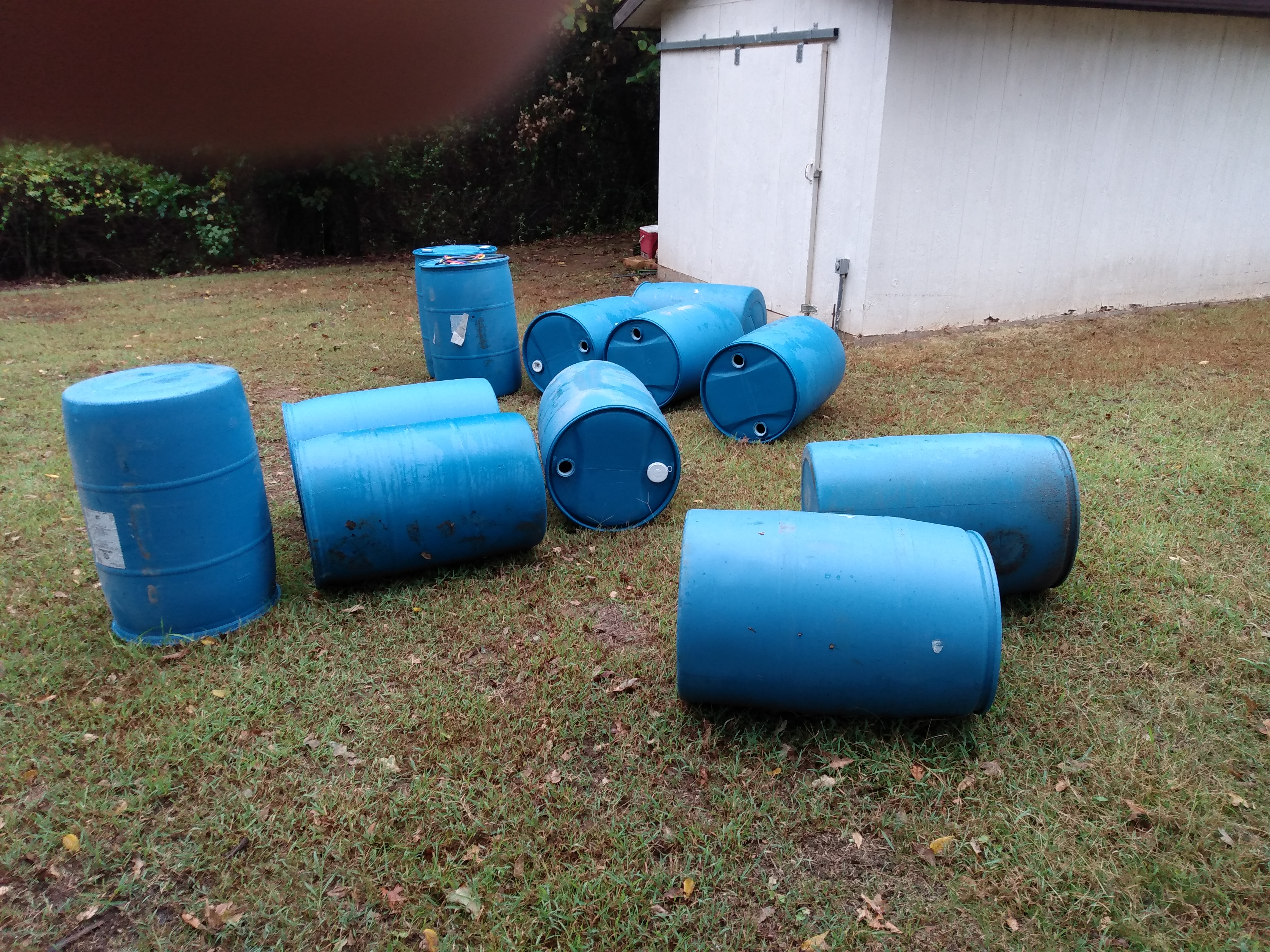 These will be used to drain the planting beds once filled. I will be using a bell siphon to drain each tier of planting beds into the next lower tier.
Each planting bed will be filled with aggregate rocks that will hold the plants roots, unless I can find something lighter. Each planting bed will weigh about 1500 pounds, so I am looking hard for something with a lower specific gravity. The internal structure will be like a heavy triple stair step with 5 planting beds on each step. This will make each system's planting beds weigh in at 11 tons, so lighter will be very welcome!
But buying in the materials now will let me build this wallpini after the SHTF, and I already have the seeds.
The plastic sheeting is next....
---
---