Tales of the Urban Explorer: The Hotspur Press

'WARNING: BAD LANGUAGE BELOW'
...'Never say never'...
I never expected to get a sniff at The Hotspur Press. That was an explore for those 'expert climbers' and I am far from that. See the purple wall (below), it's not for the faint hearted.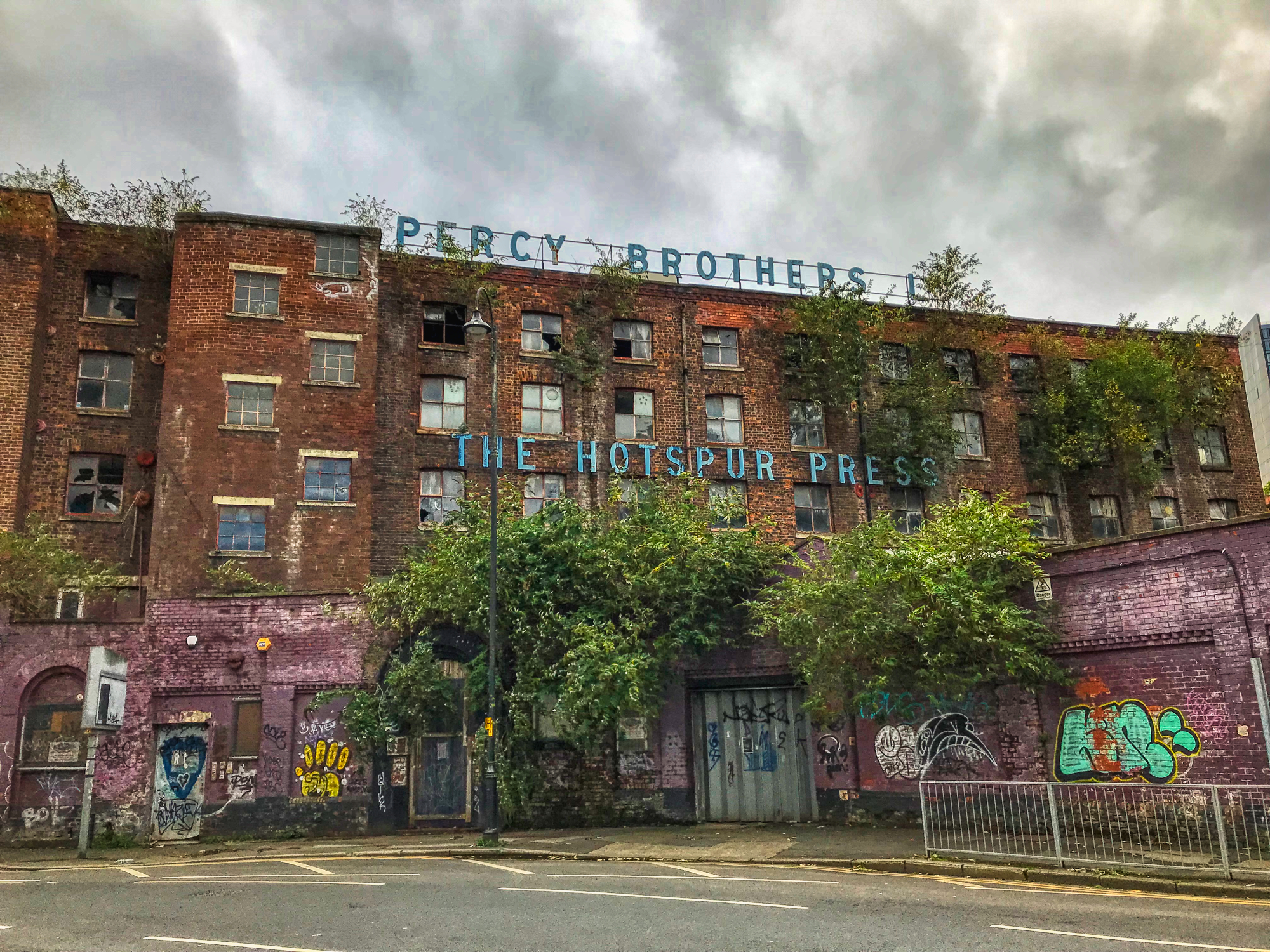 A 15-foot wall next to a busy road close to the middle of a city was out of reach unless you are called 'Steve Austin', that was until @anidiotexplores gained some intelligence about a possible alternative and much easier way in.
'The Hotspur Press' was built around 1801, and was used as an art studio as recently as 2017. There is some extensive history available using a little searching.
"Fucking bollocks, shit, cunt, bastard… it's not opening"
An exasperated @anidiotexplores was fumbling with the door expecting it to respond to his expletives positively.
The door was having other thoughts and other than giving a little, profoundly refused to budge.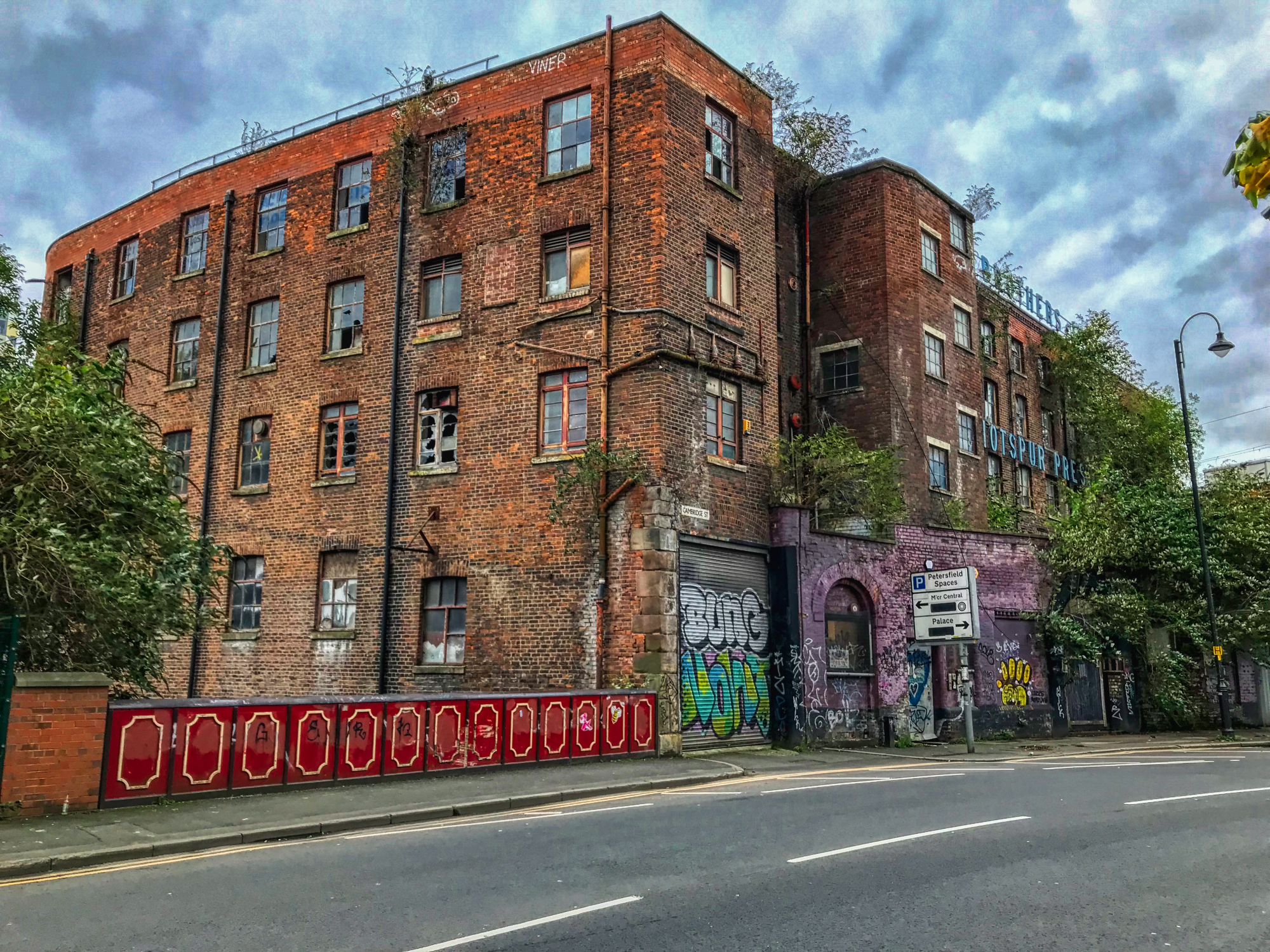 Having wiry arms helps in these situations. His arm almost disappeared beyond the darkest recesses of the door and after some frantic wriggling and lots more profanity, something clicked.
The door gave and opened like a magical ancient tomb.
…'We had conceded defeat… the next minute we were inside and rigging the door to stay closed'…
"We don't want any other twats to come in while we are here", @anidiotexplores explained to me with a solemn glance.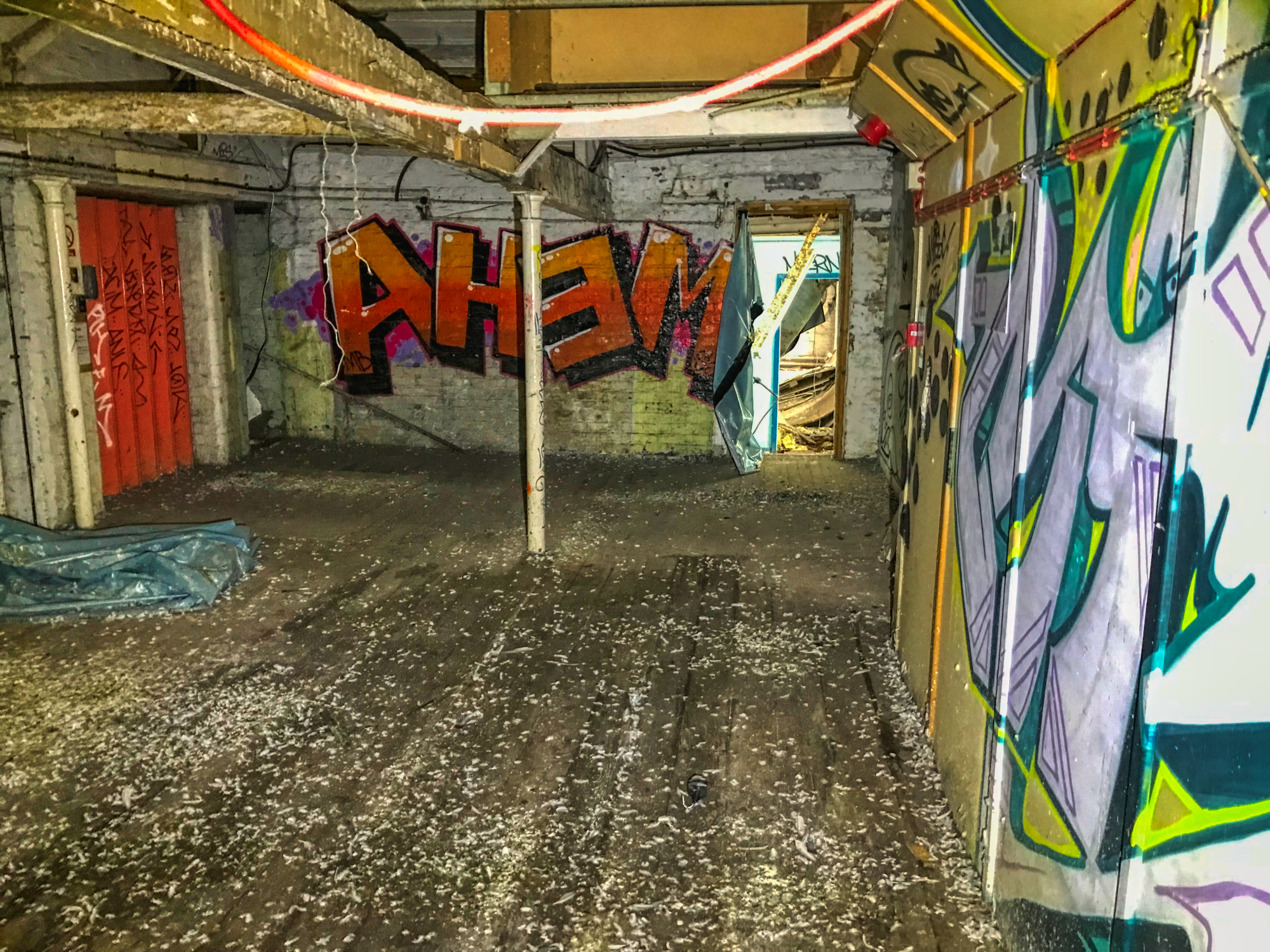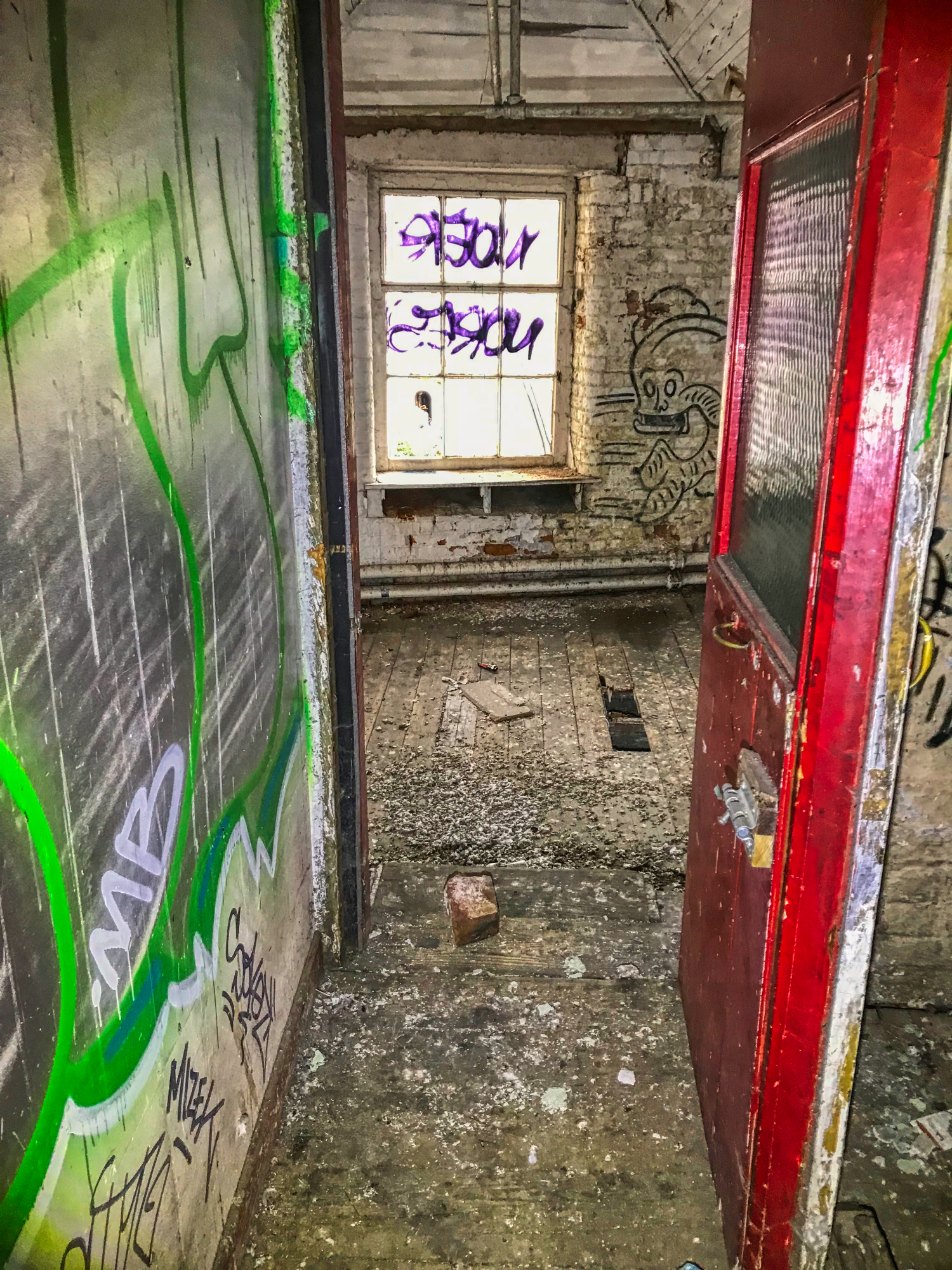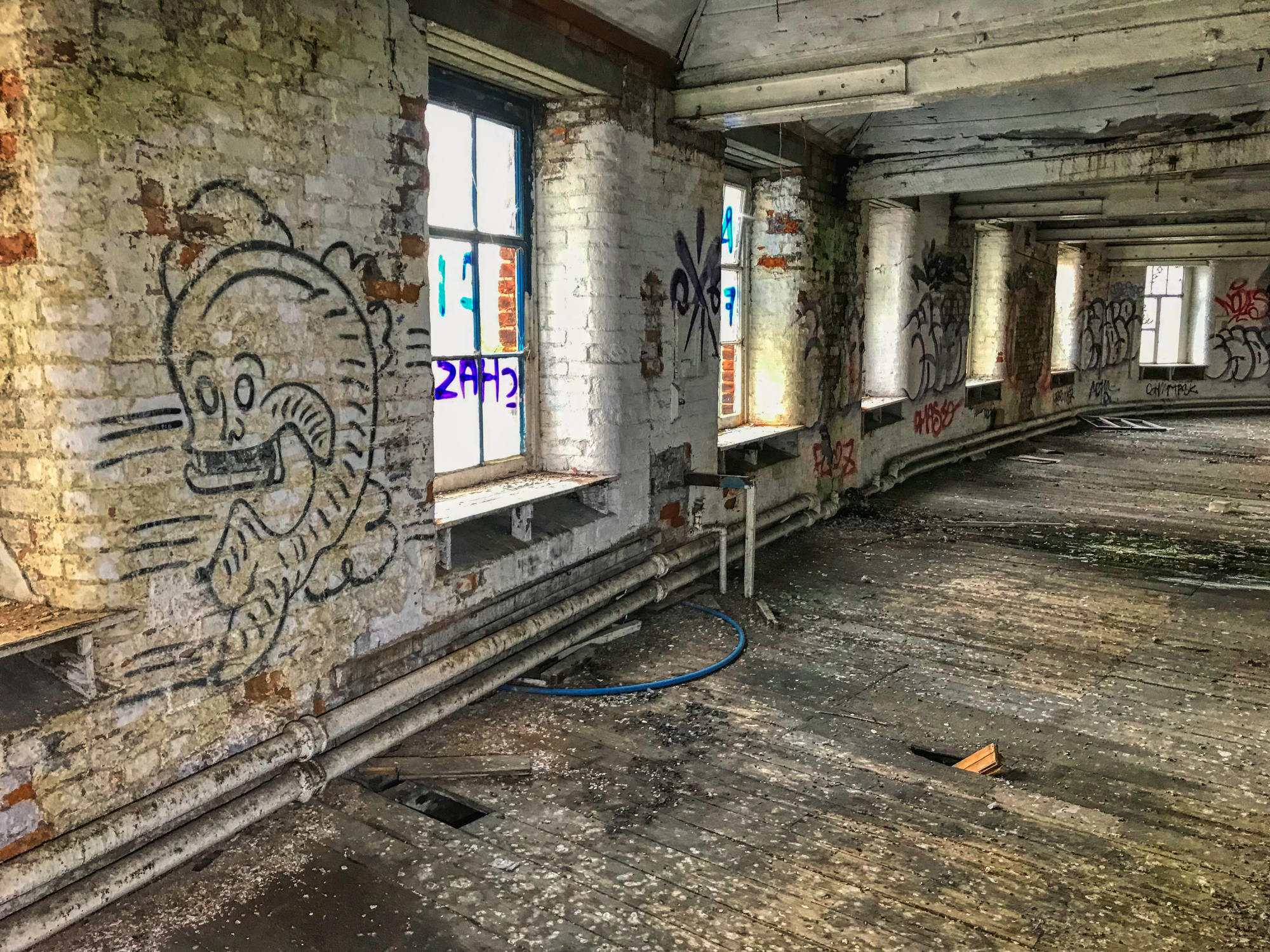 My first impression was that "The Hotspur Press" was yet another mill, laden with pigeon shit but with a lot more graffiti than usual.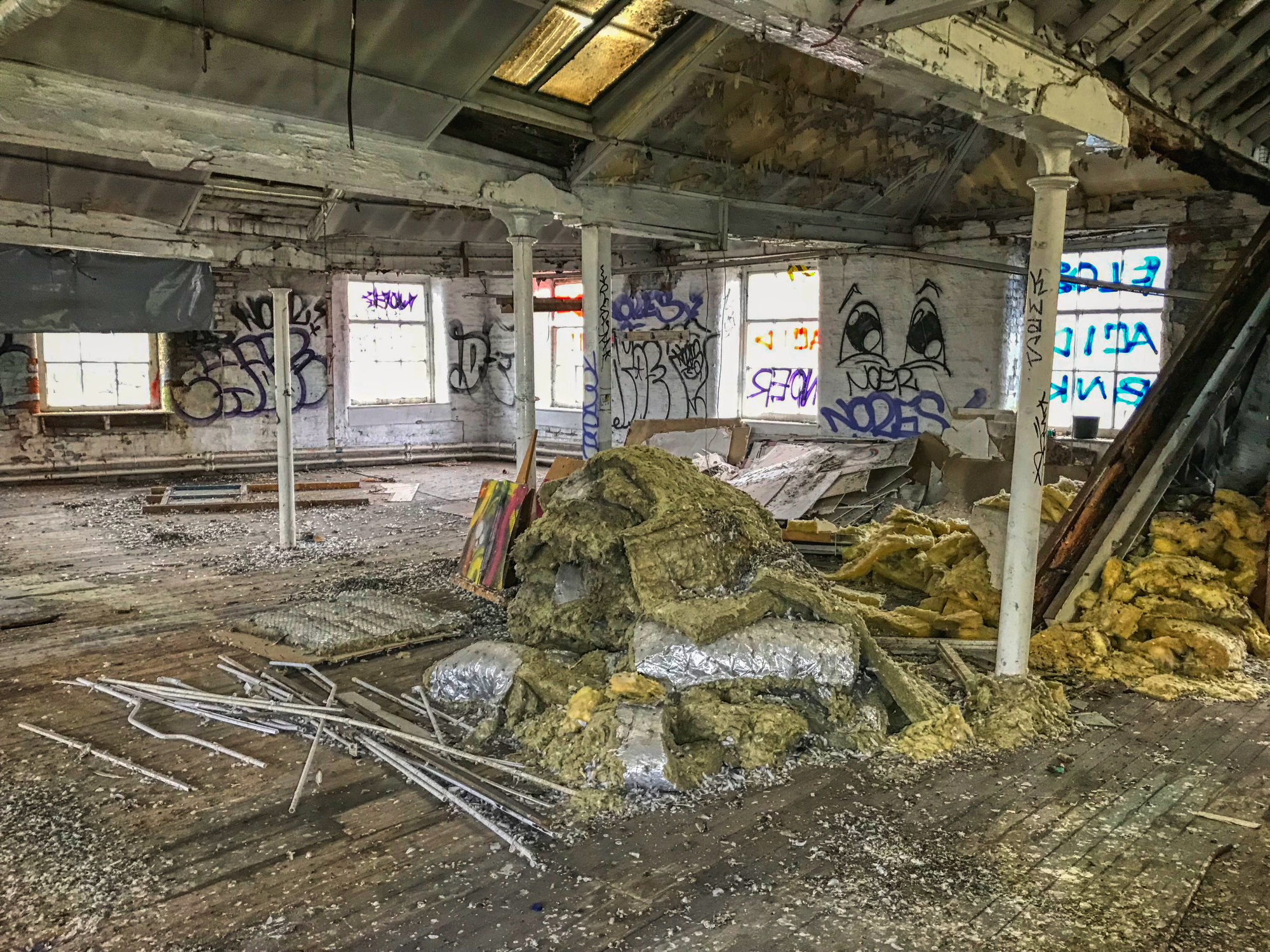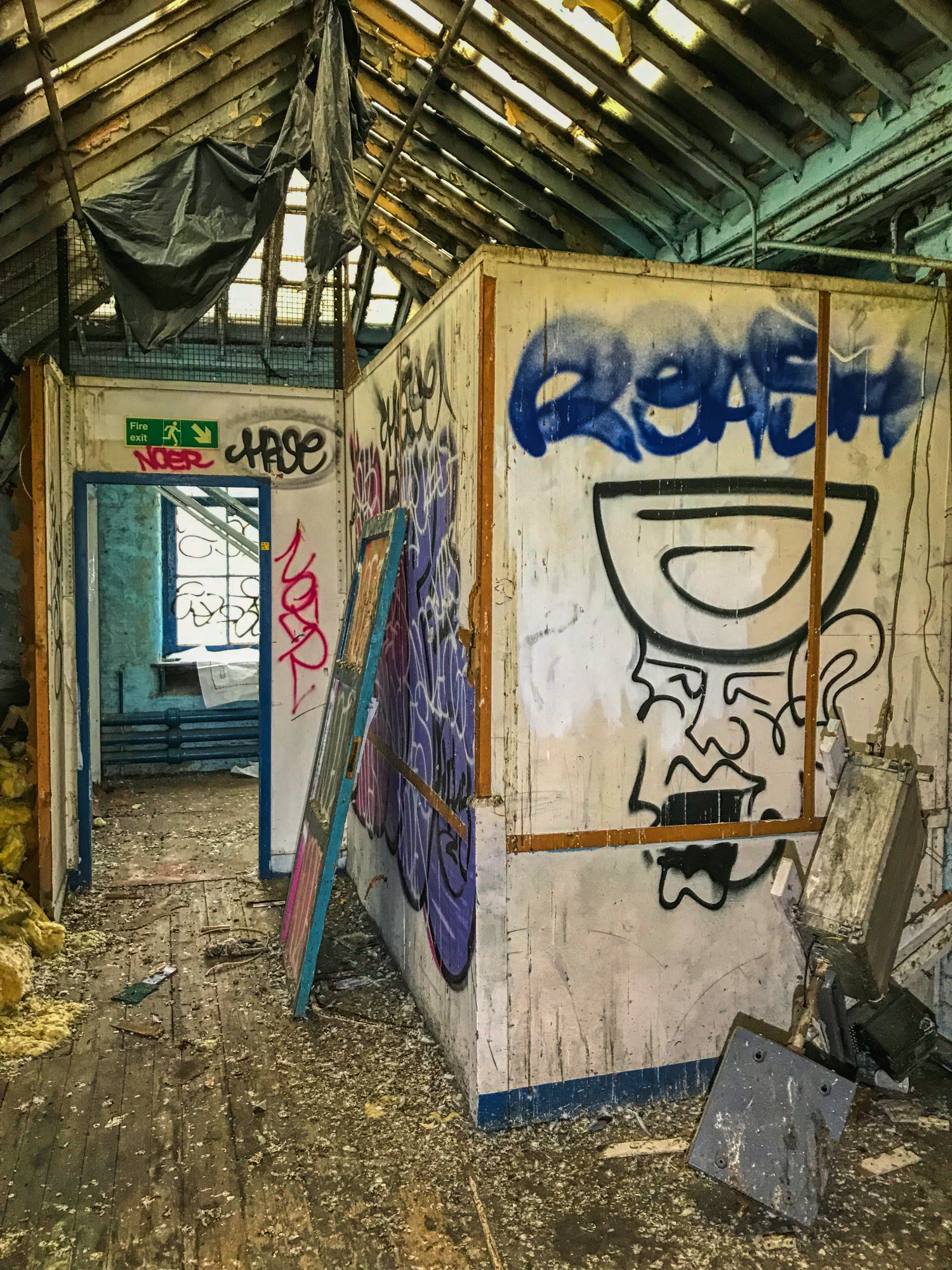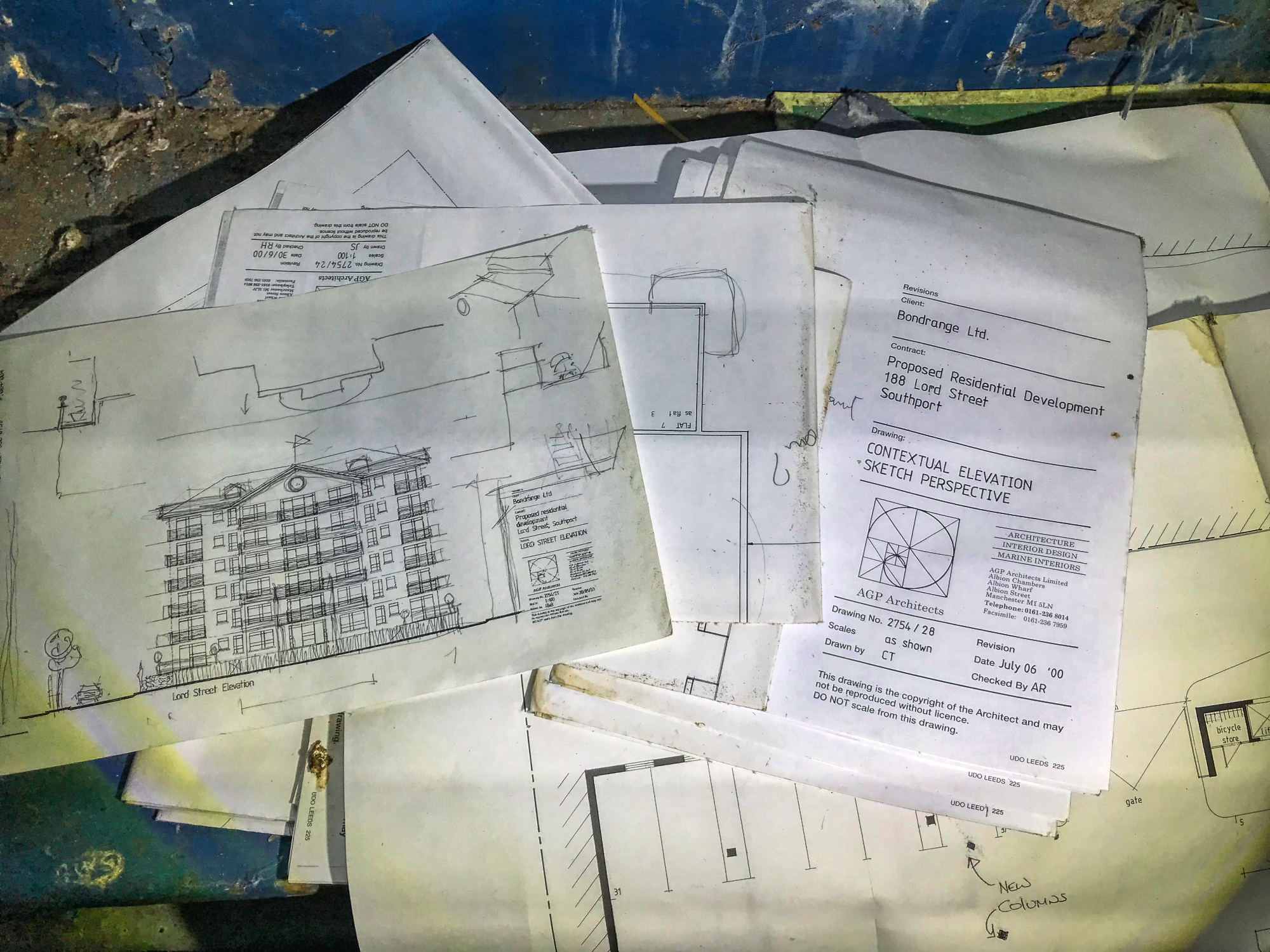 … and with a few architectural documents strewn about.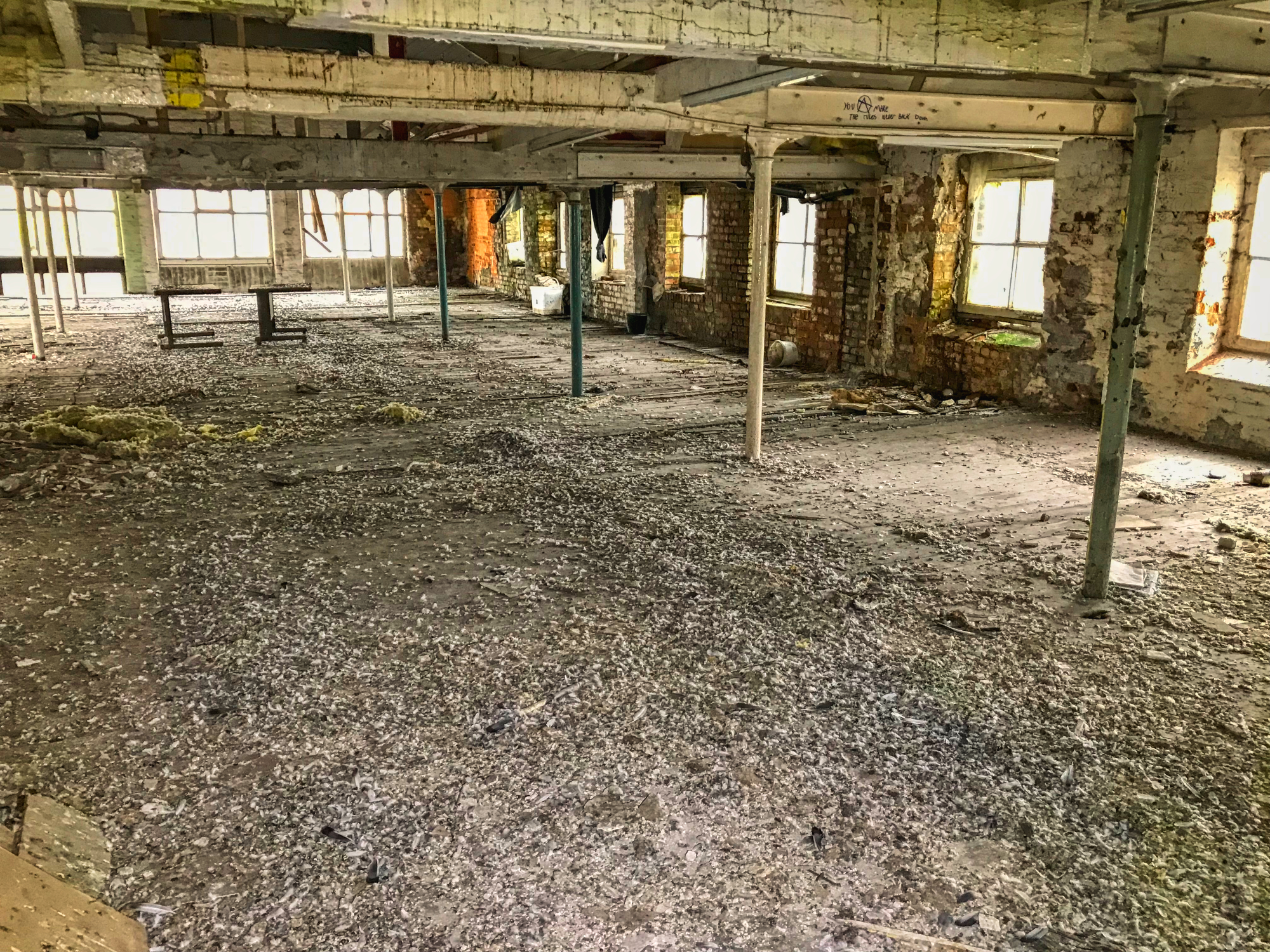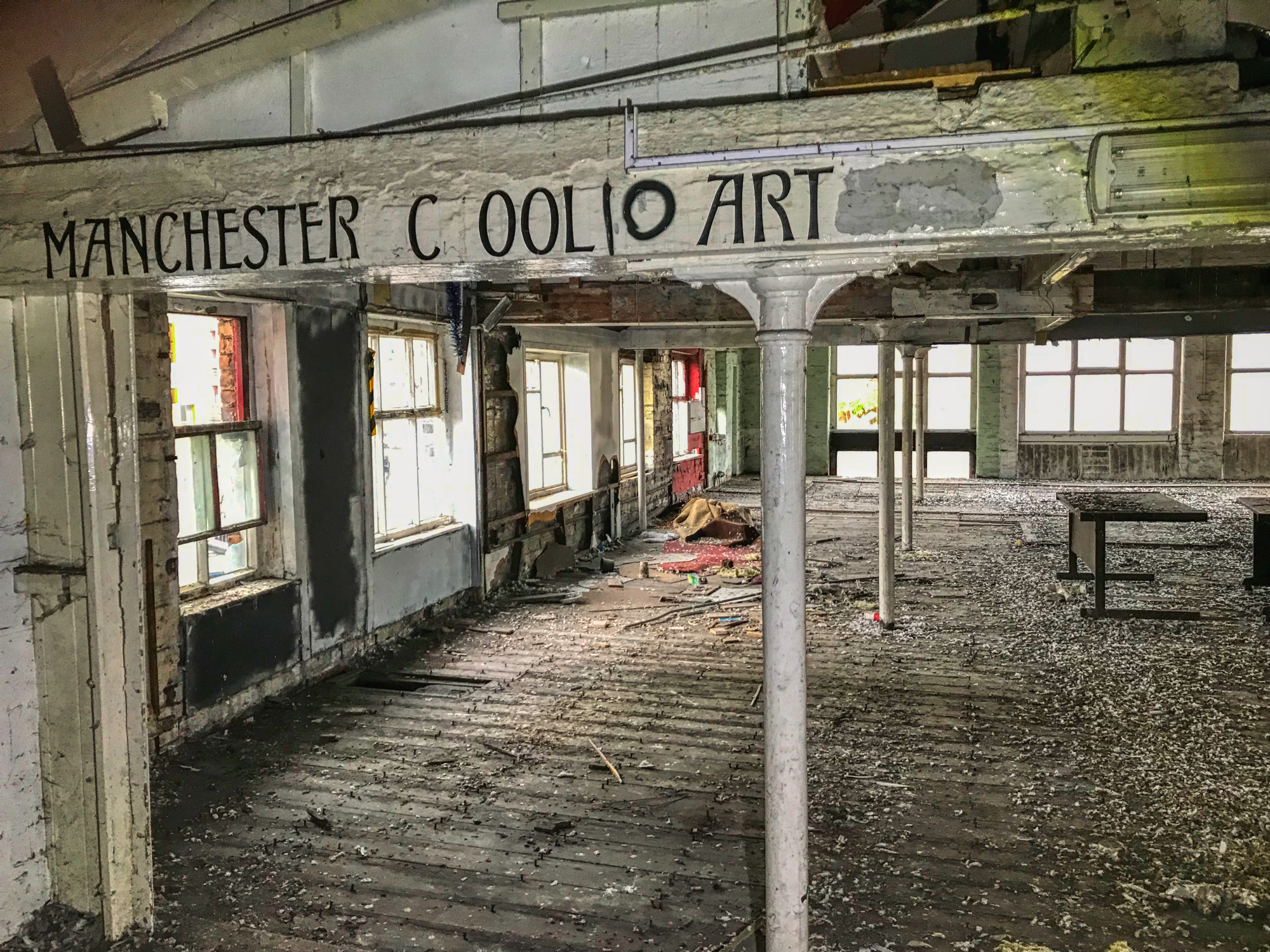 The sign gave me a little hope that more was on offer besides those common upright poles that keep the upper floor falling on your head.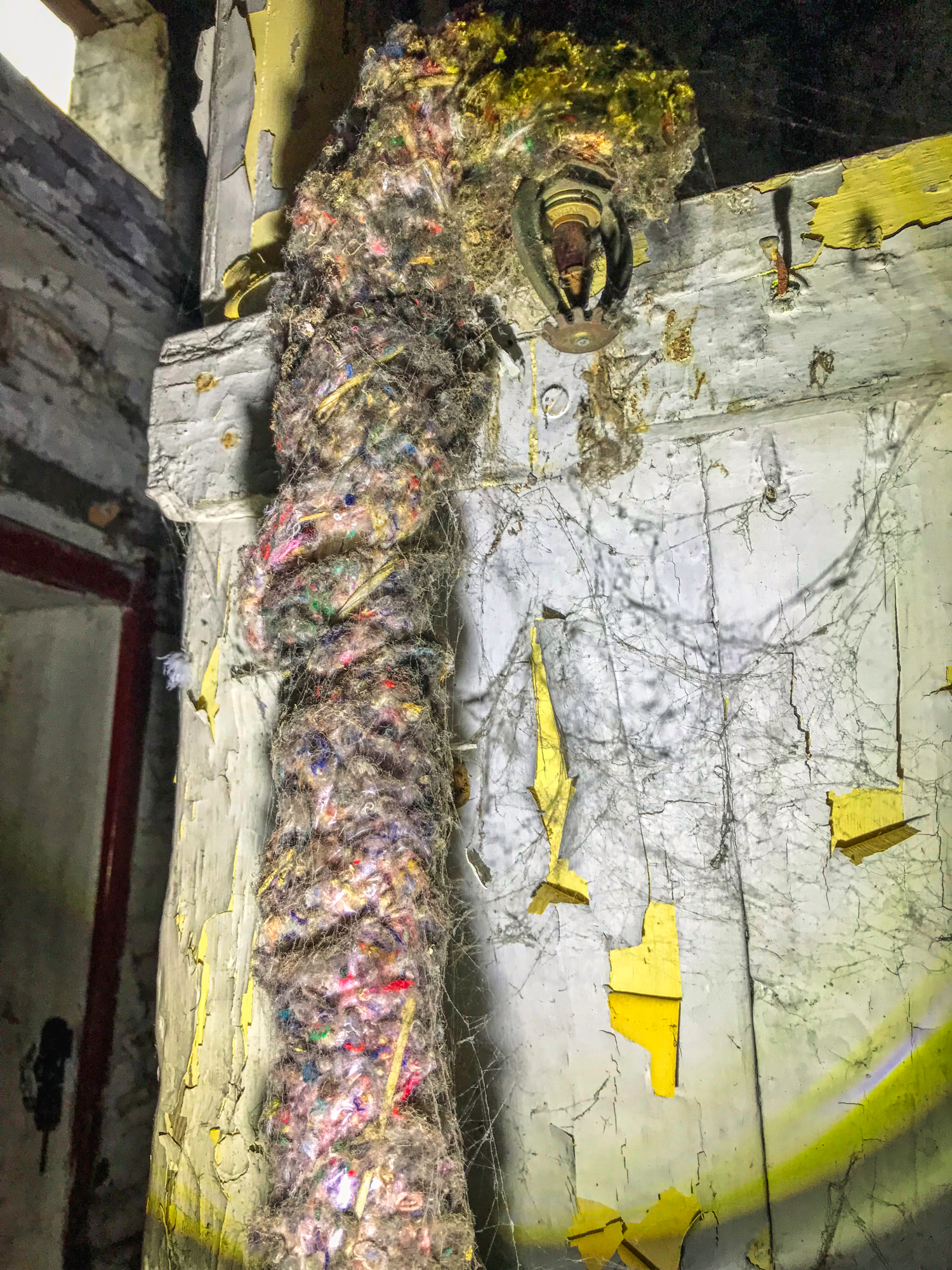 Something I preferred not to touch; a species of furry dead snake.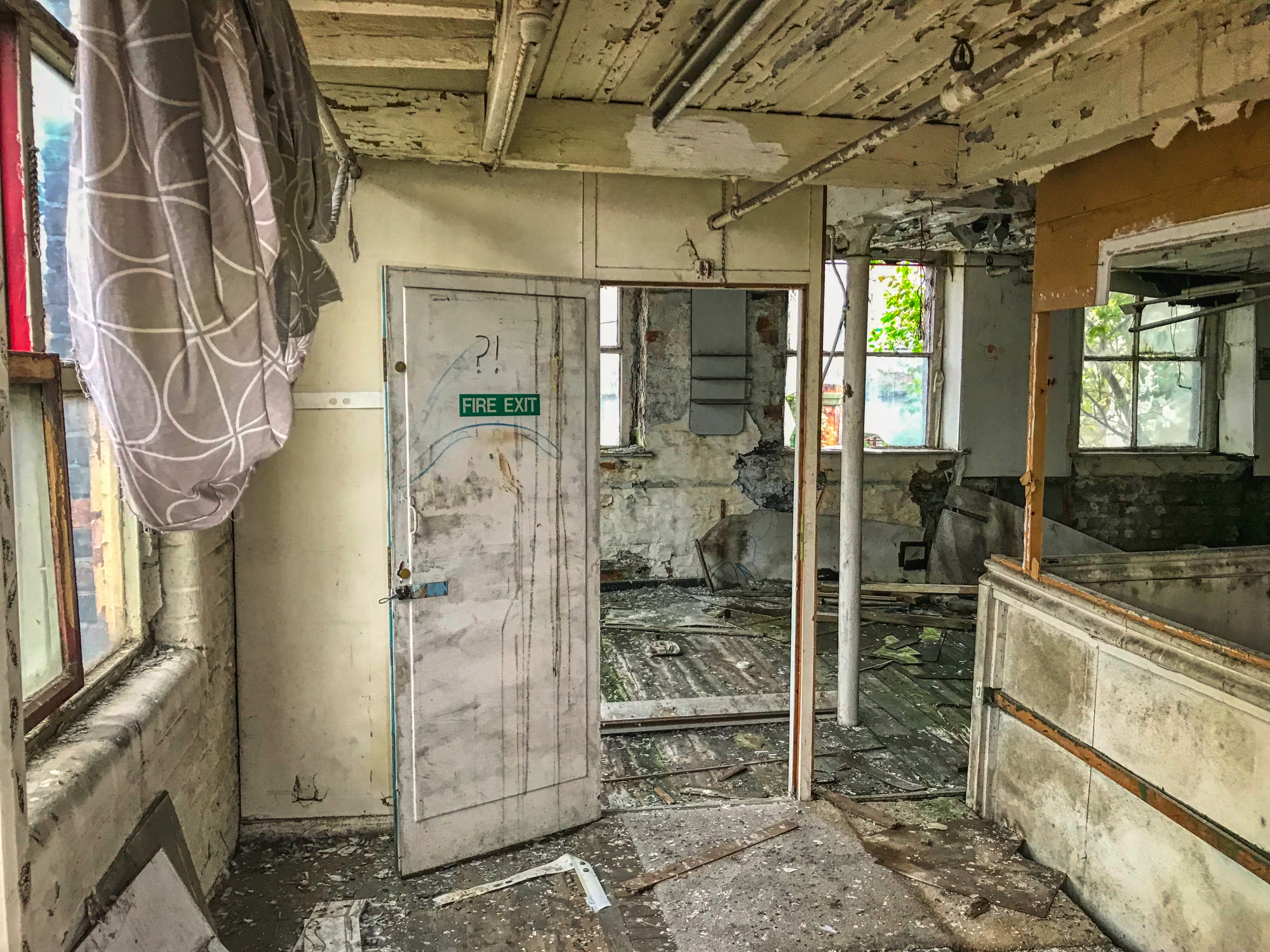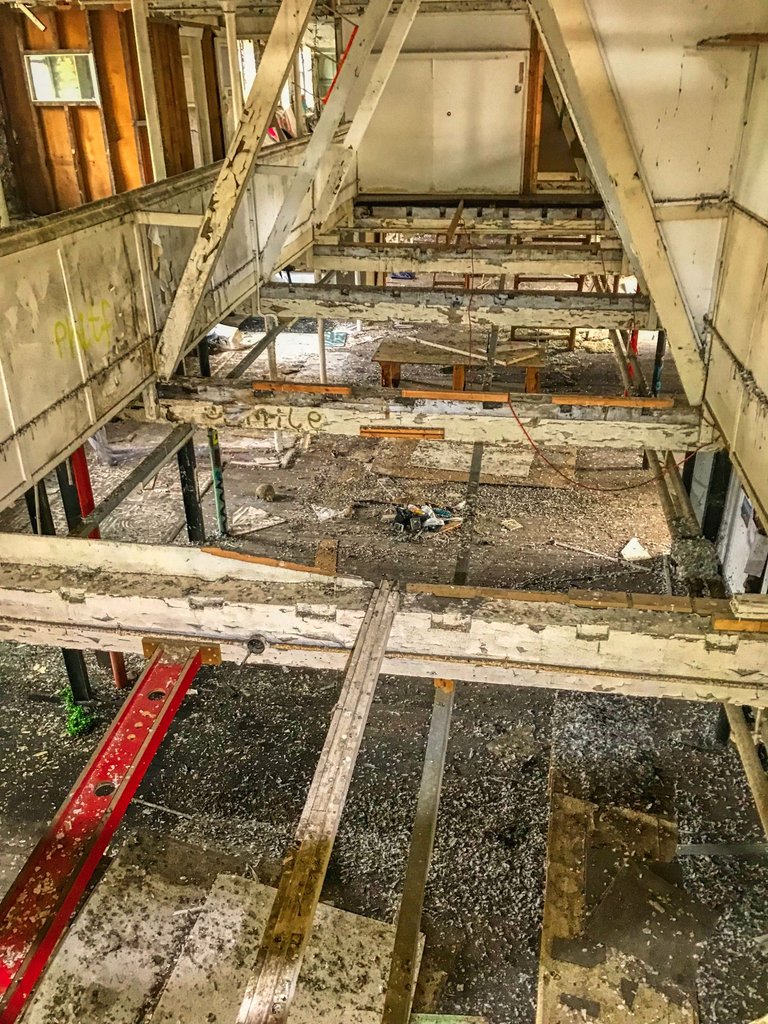 Health and Safety was not a priority in Britain's Industrial Revolution. One slip and you would likely end up in the hospital. I'm sure things have changed little since it was operational.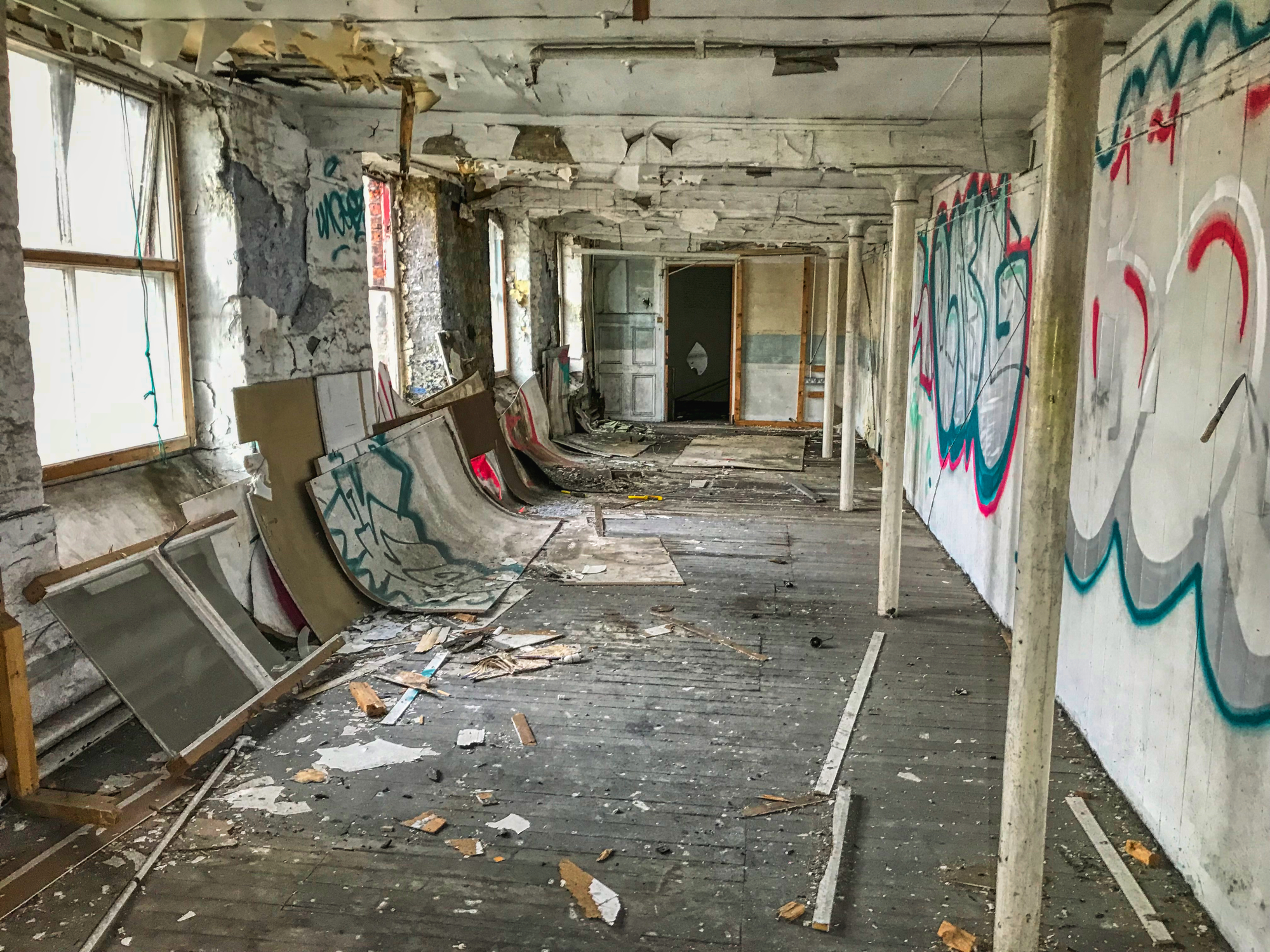 I could already see this was going to be more entertaining than your average boring mill.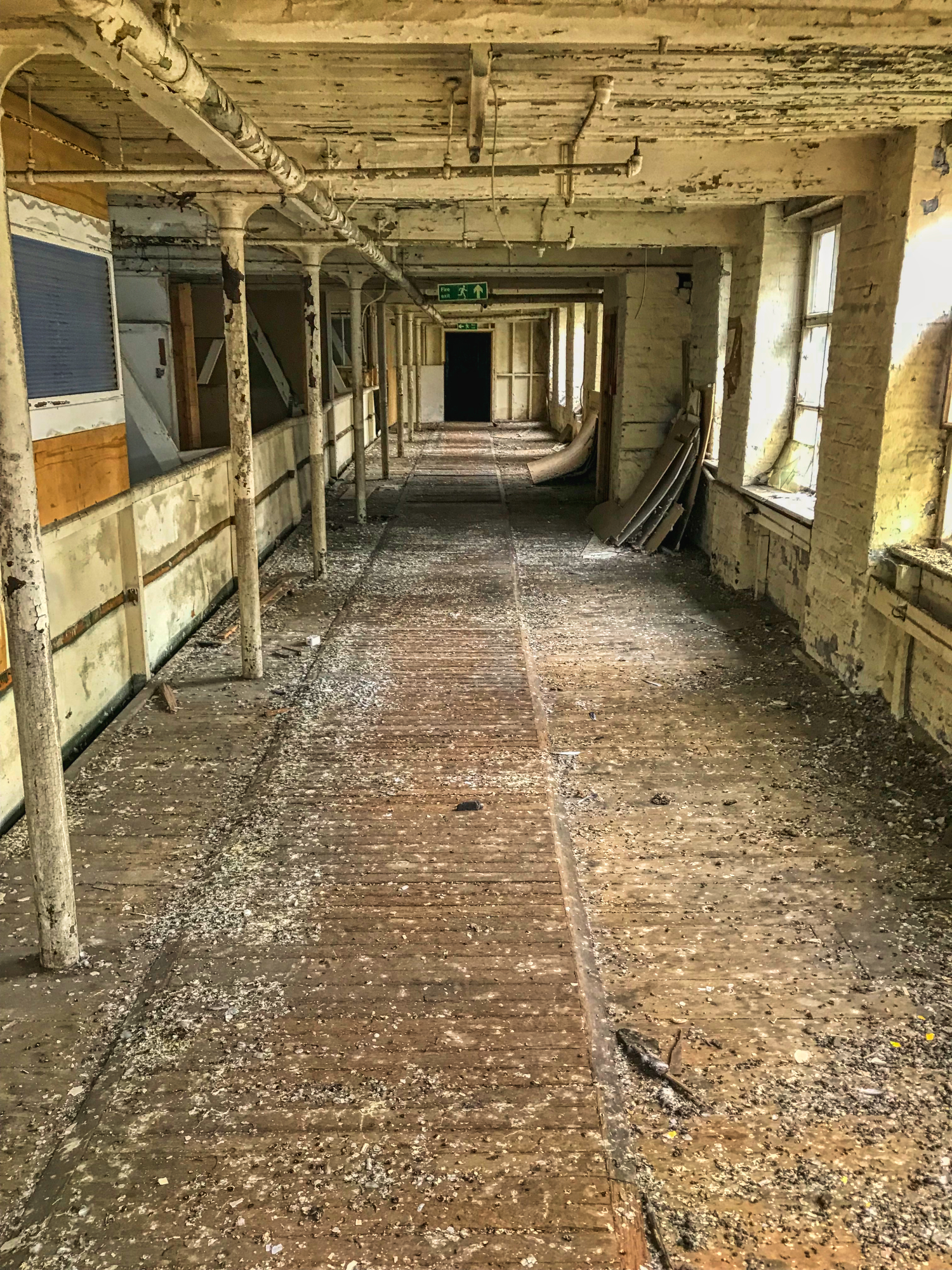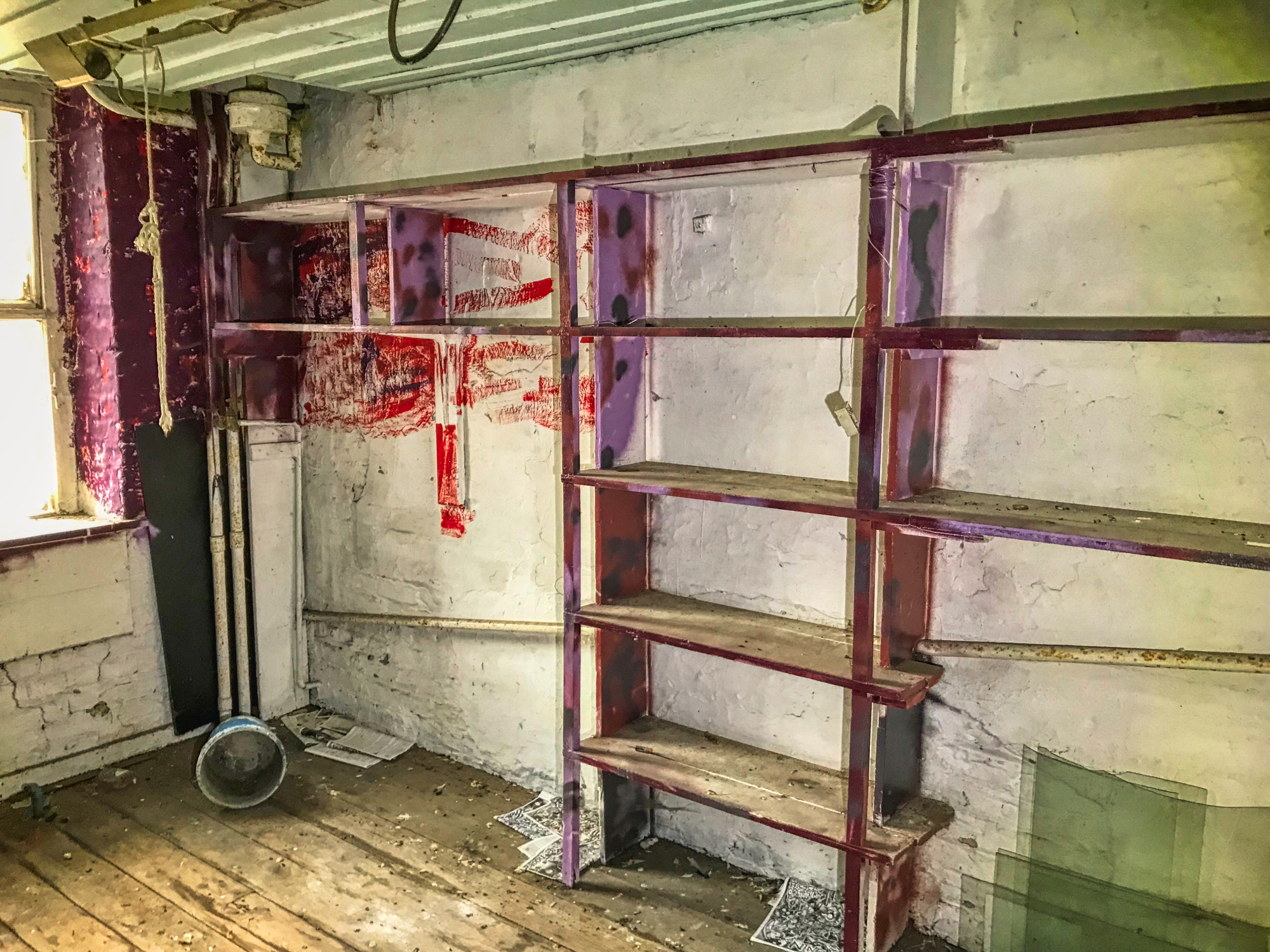 As much as I would like to dramatise this image of blood, and a noose it would be complete lies.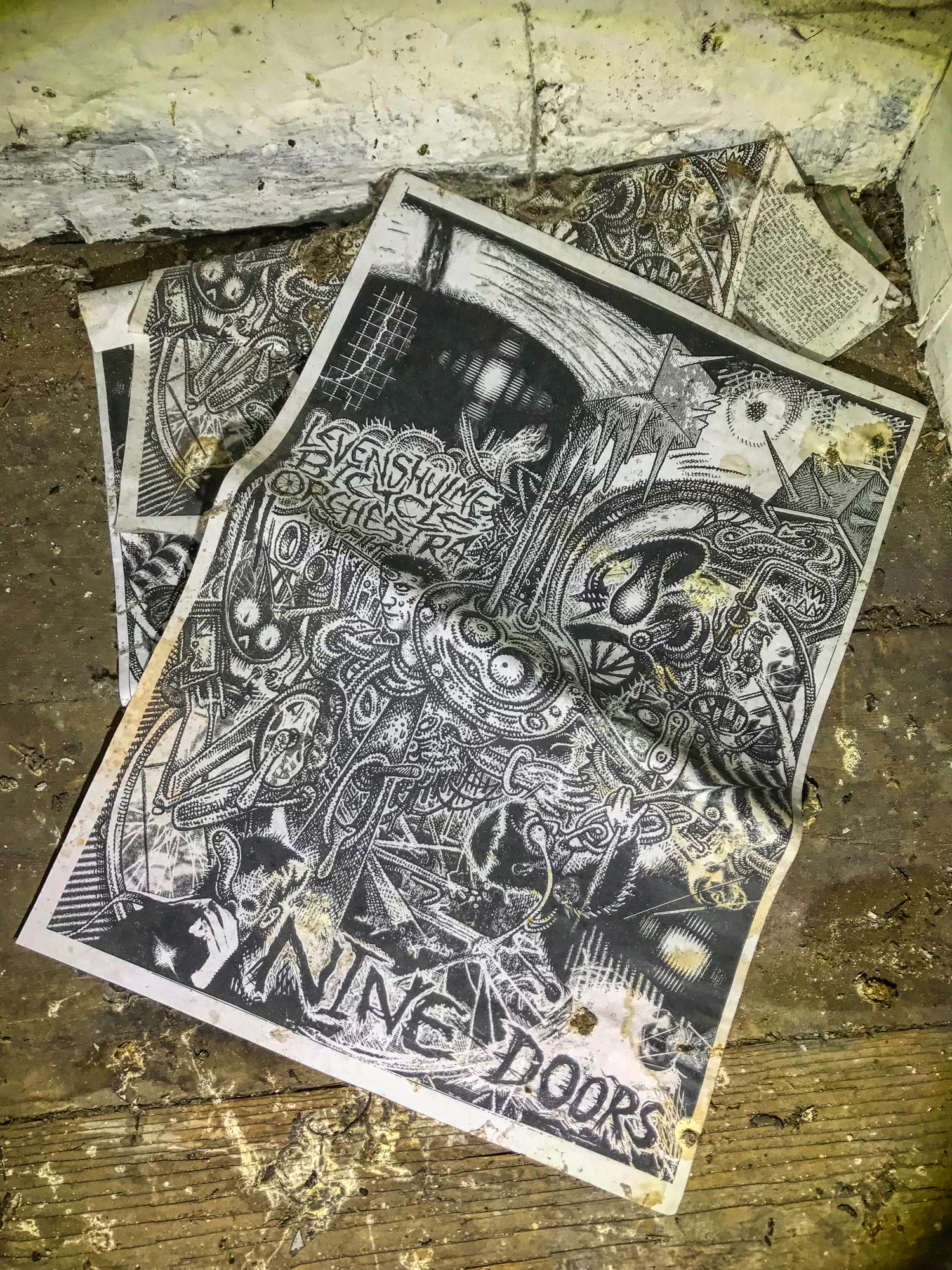 It's an advertisement for one of those weird death indie bands.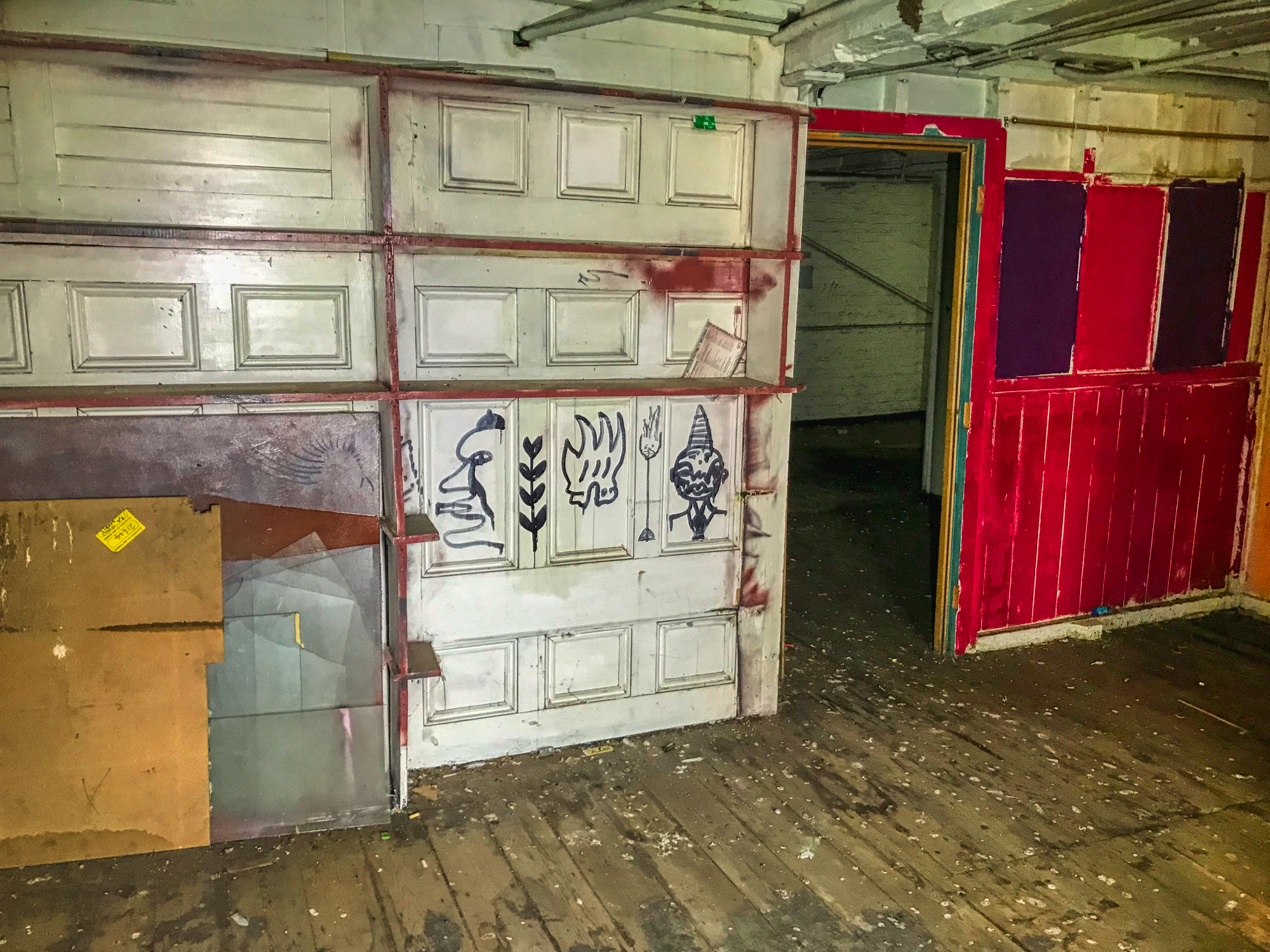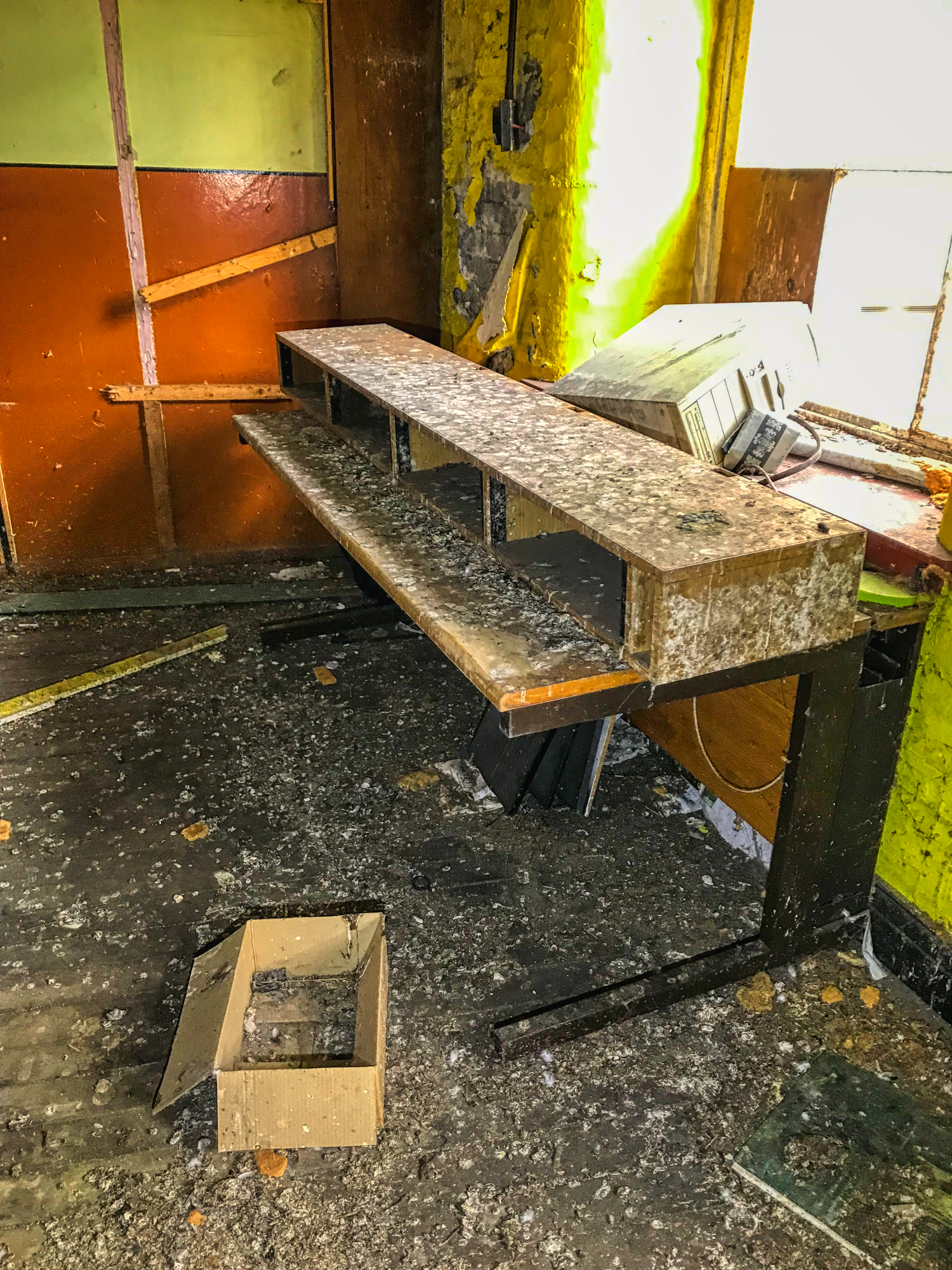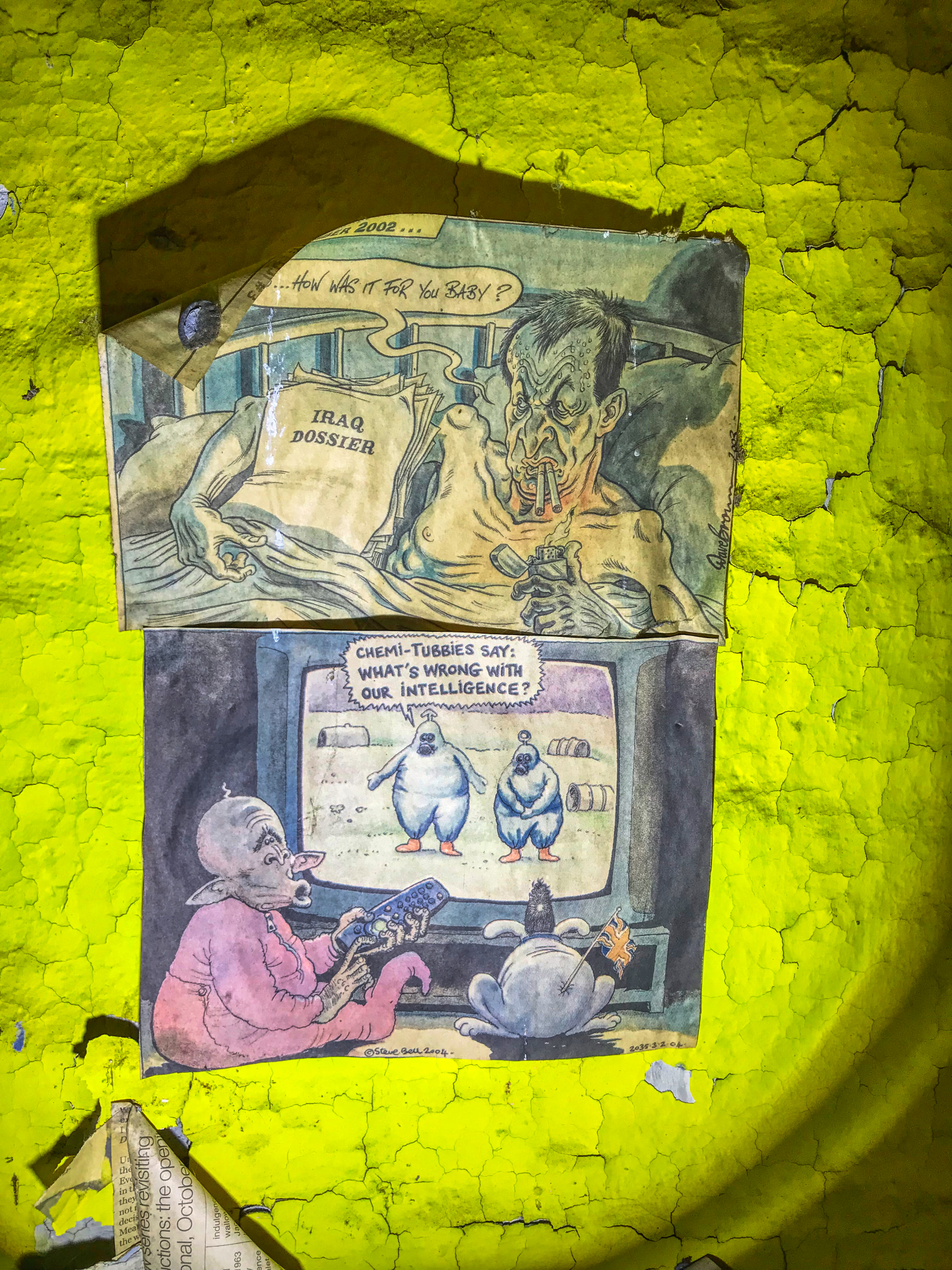 From 2002; people have been living here but not recently.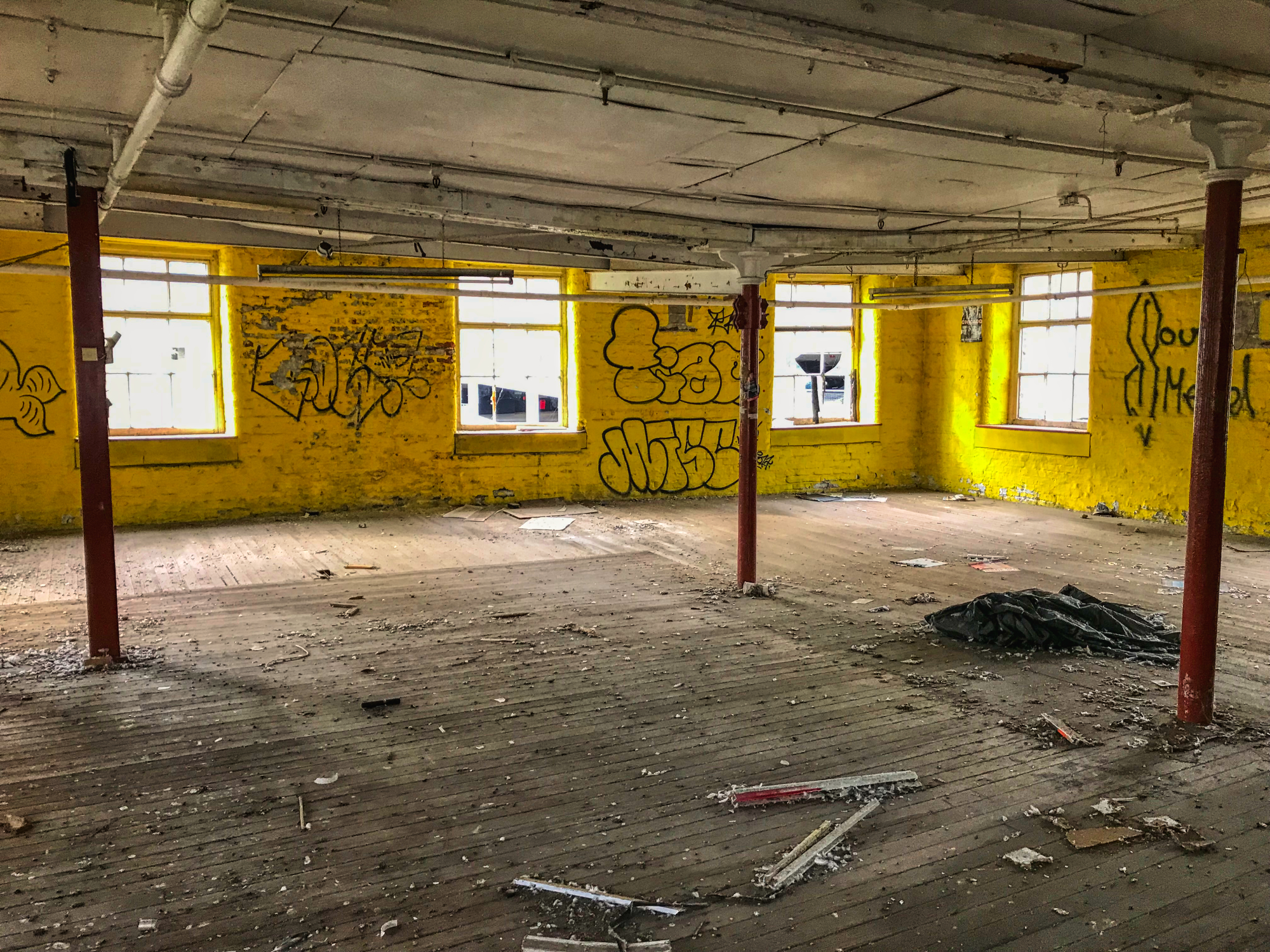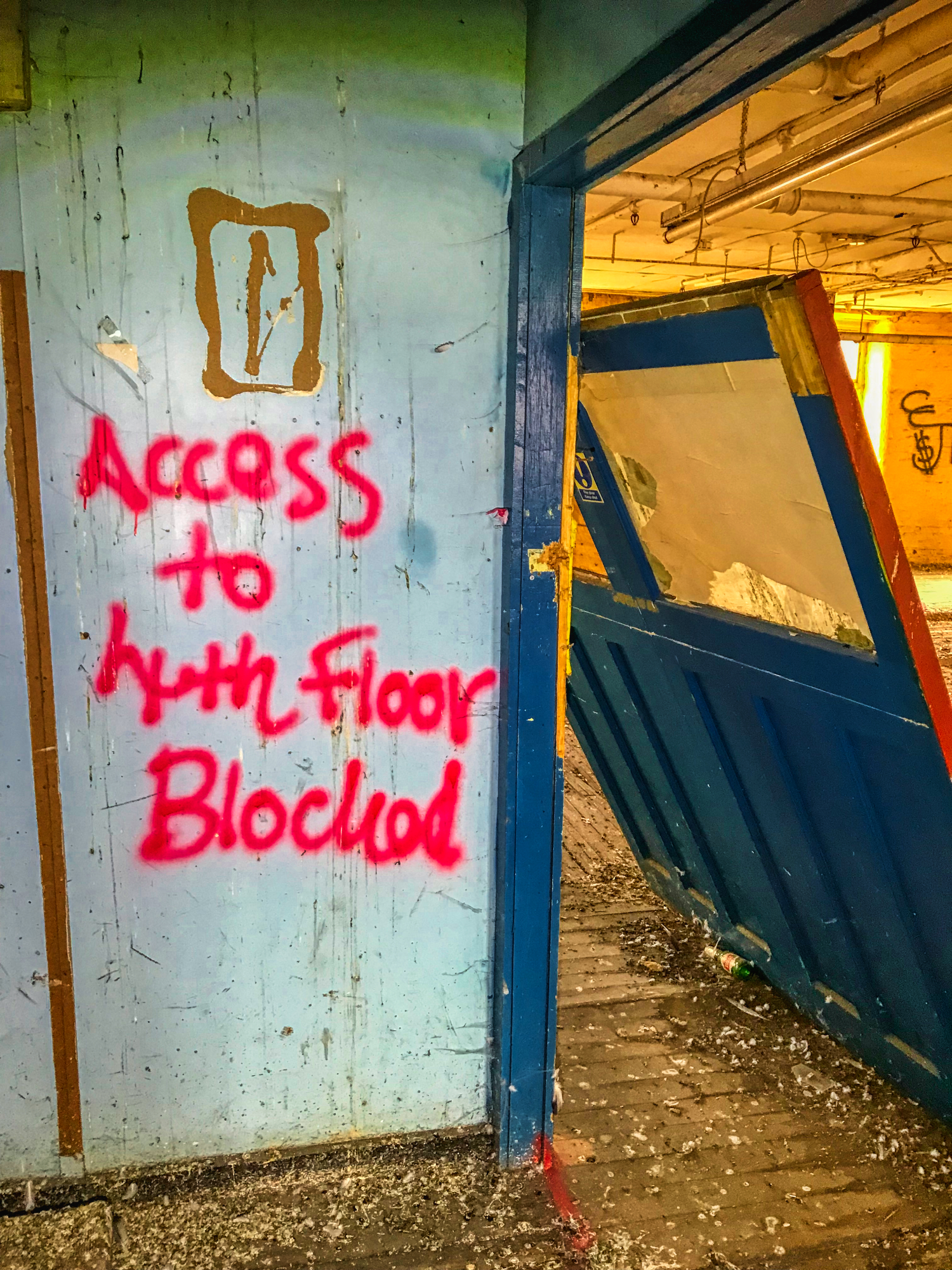 These messages always tell lies. The 4th floor was perfectly accessible.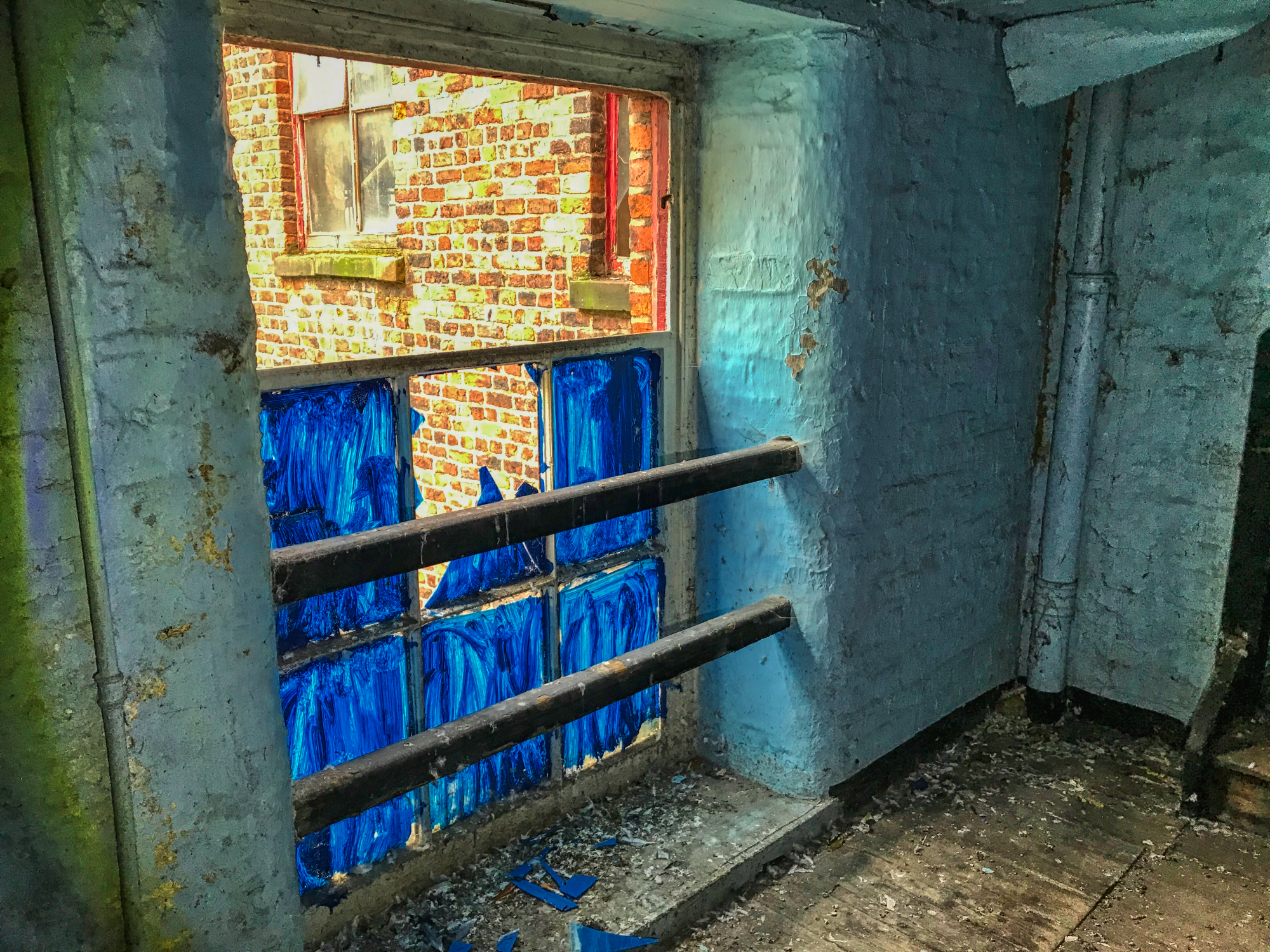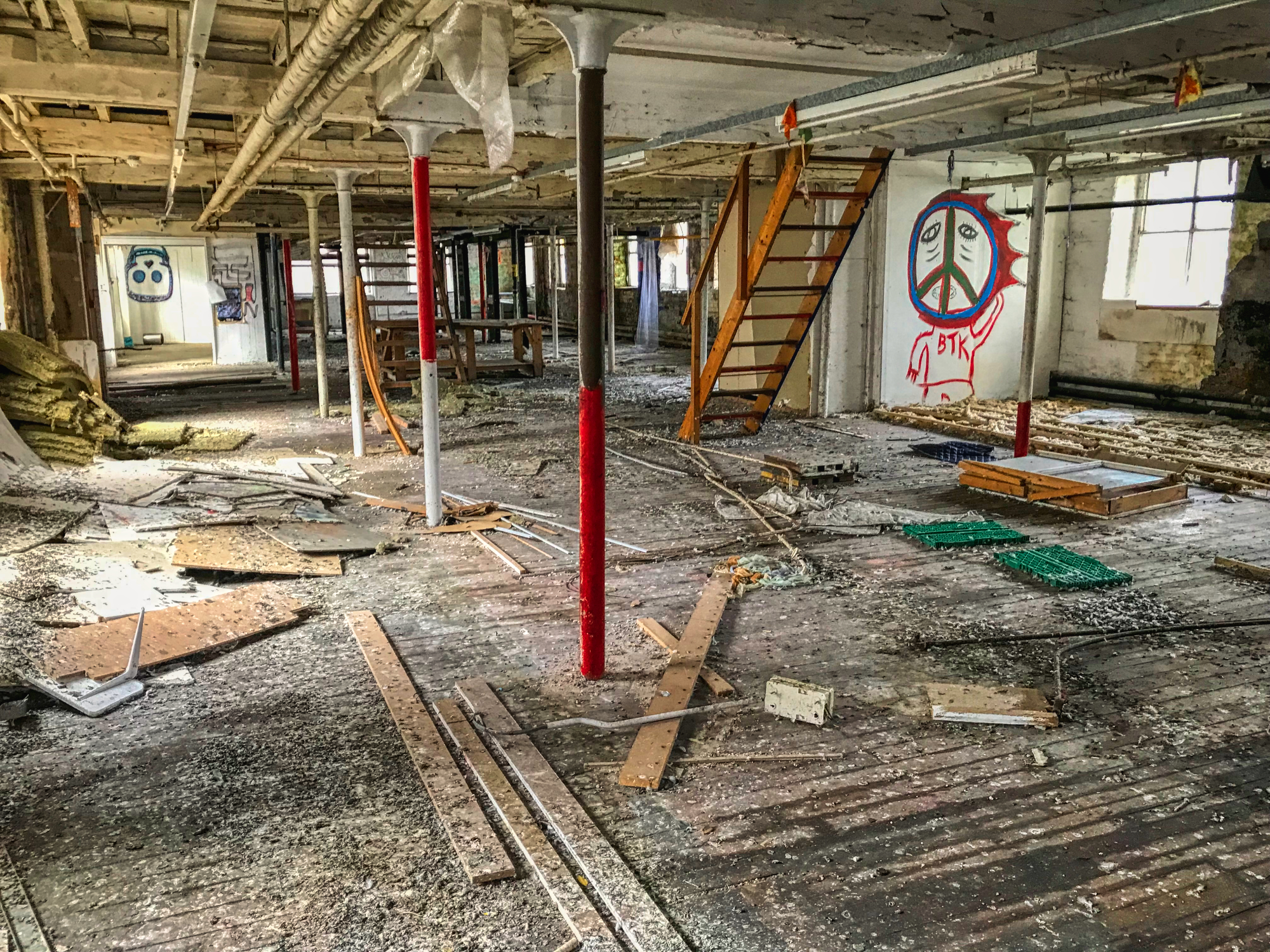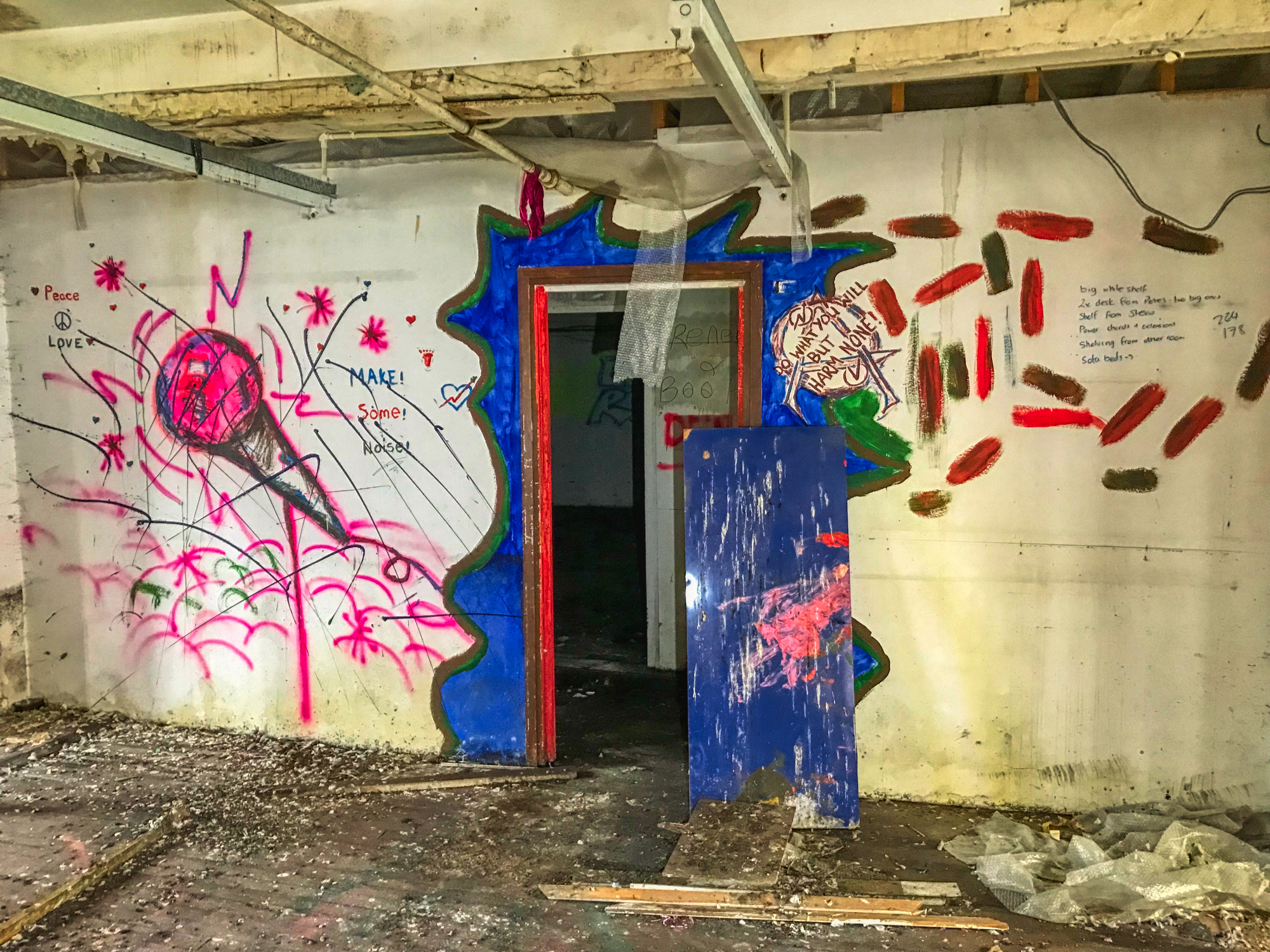 The words of wisdom were coming from everywhere. Not just one person here but many.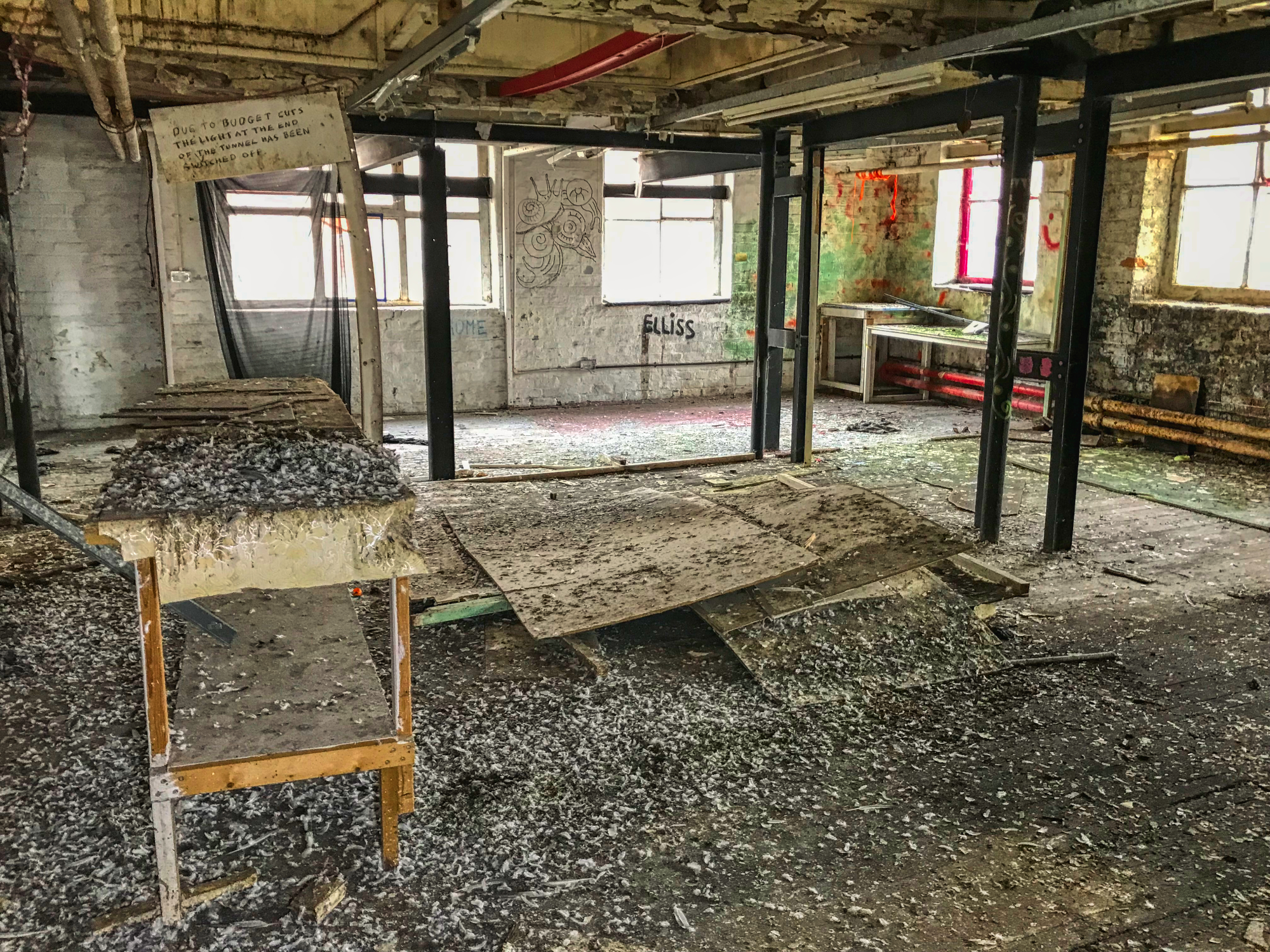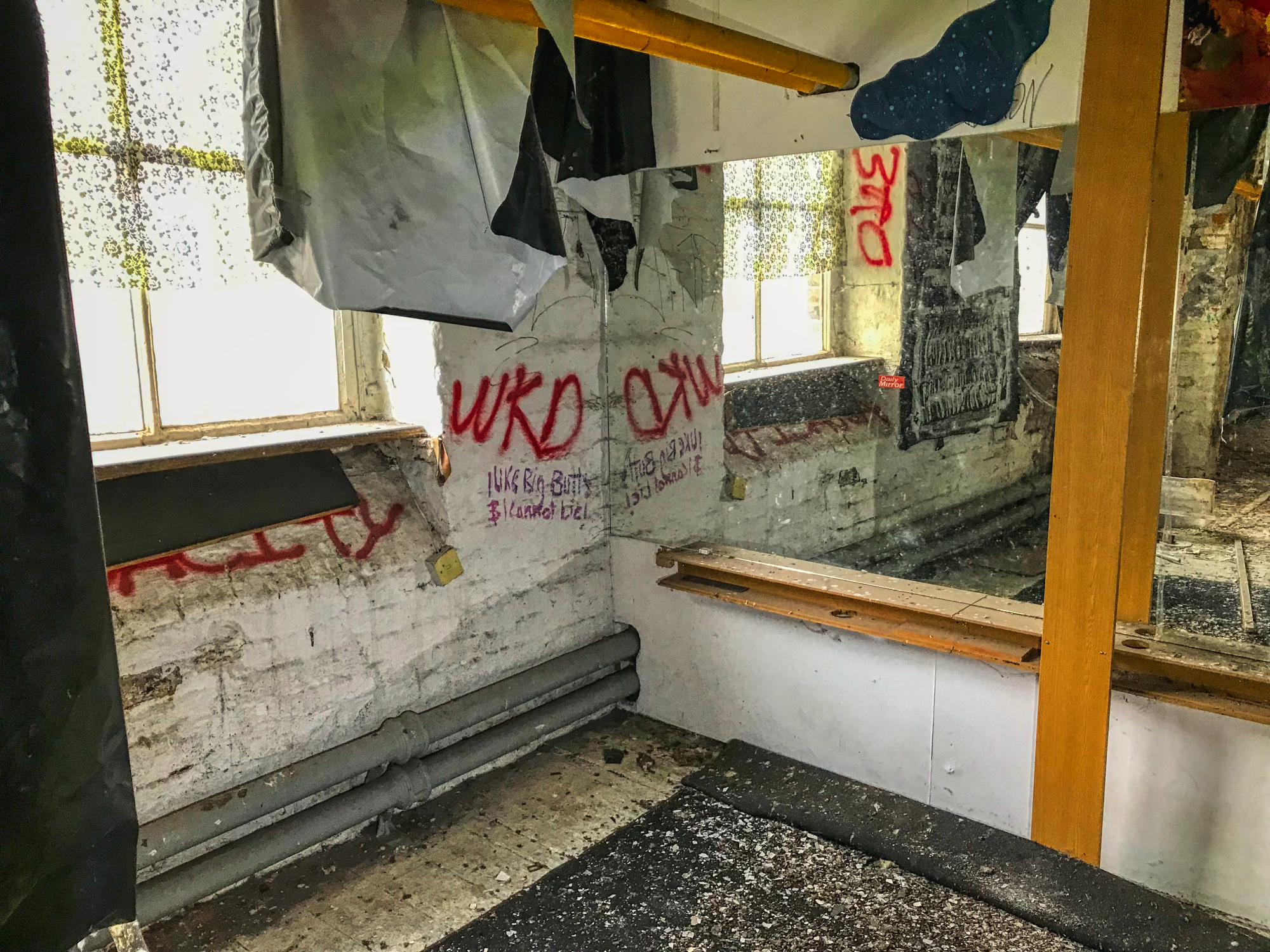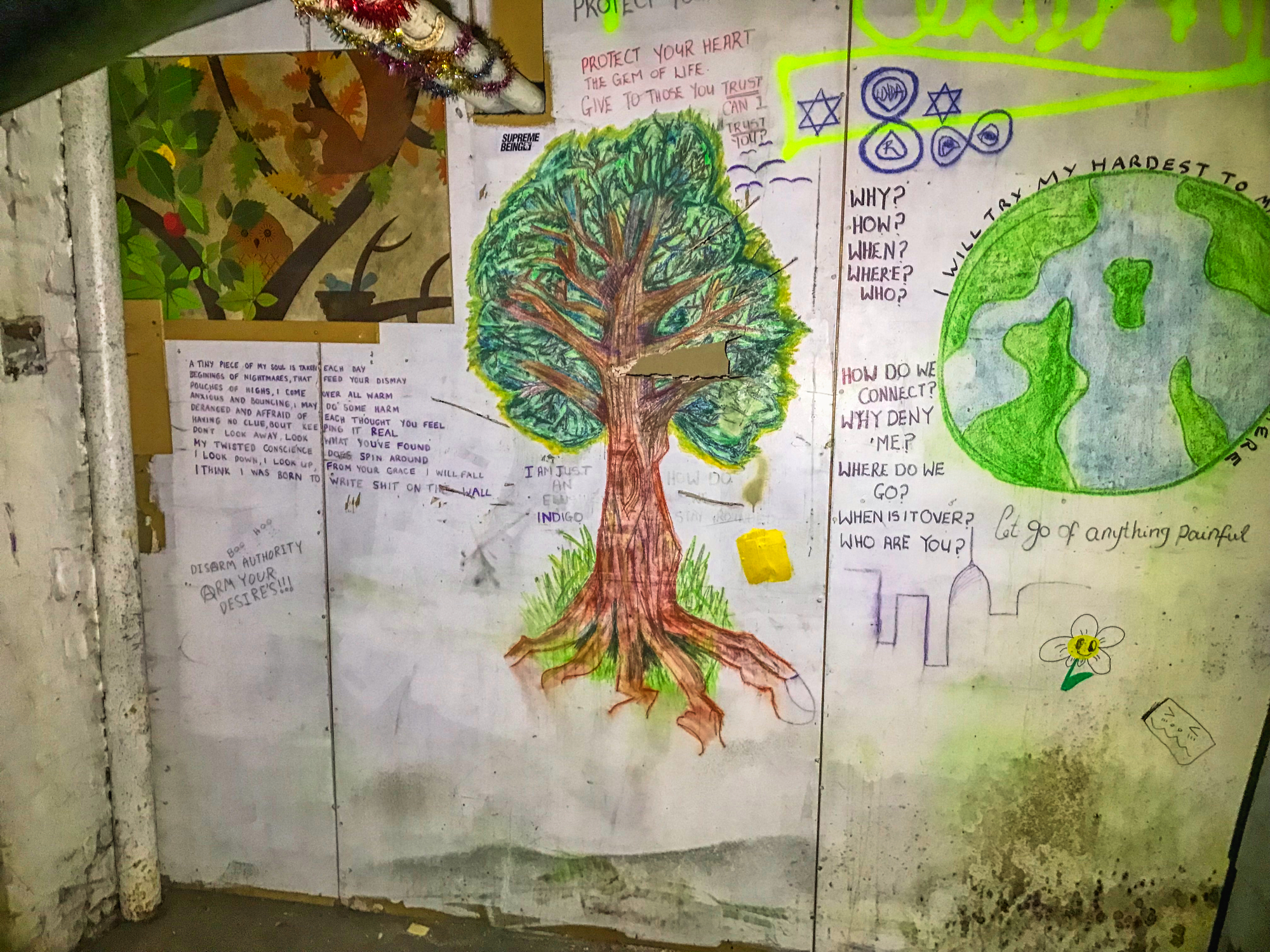 I am guessing these words were written by the one who had failed to take their own life. The same aura of melancholy oozes from the narrative.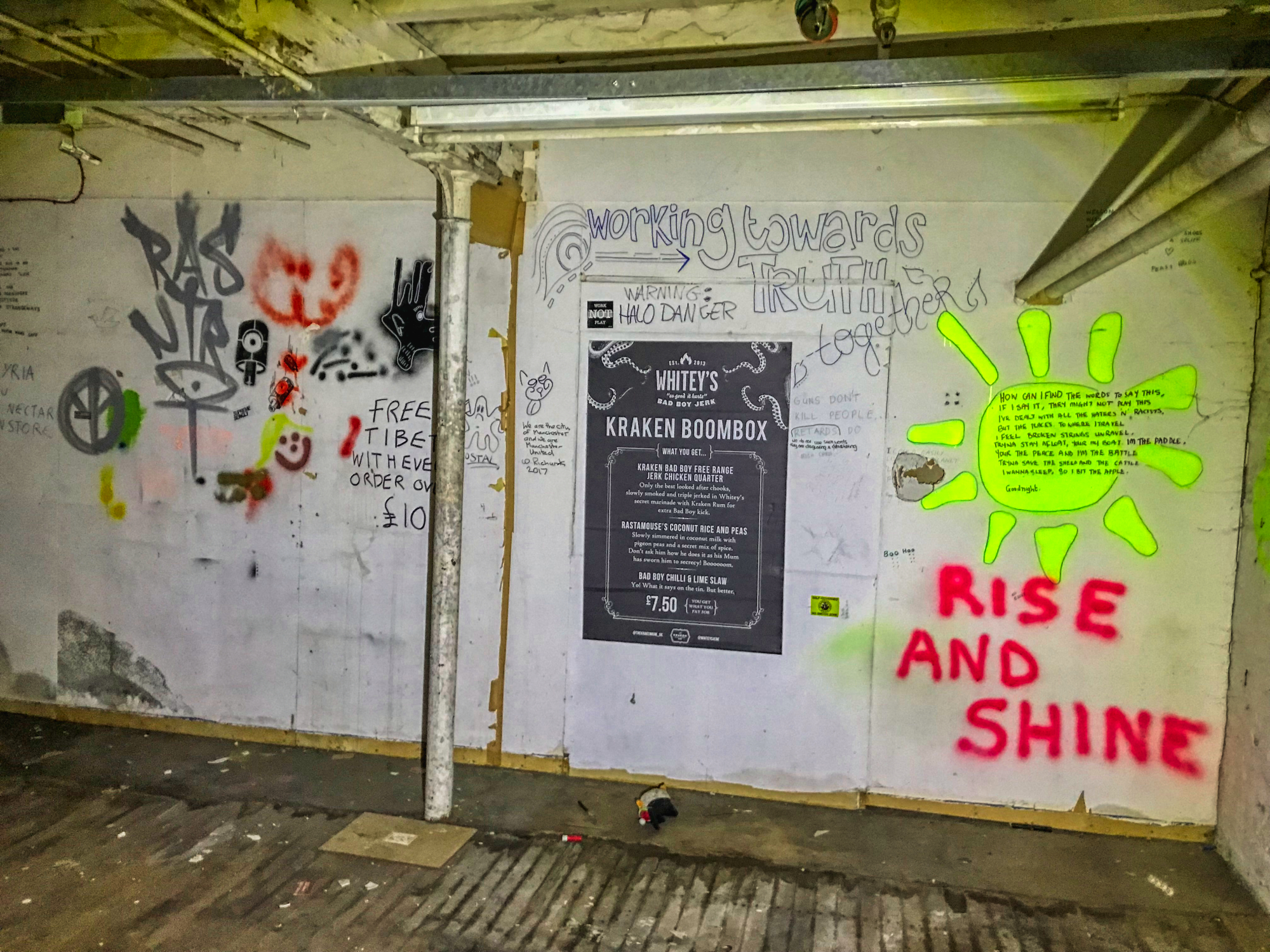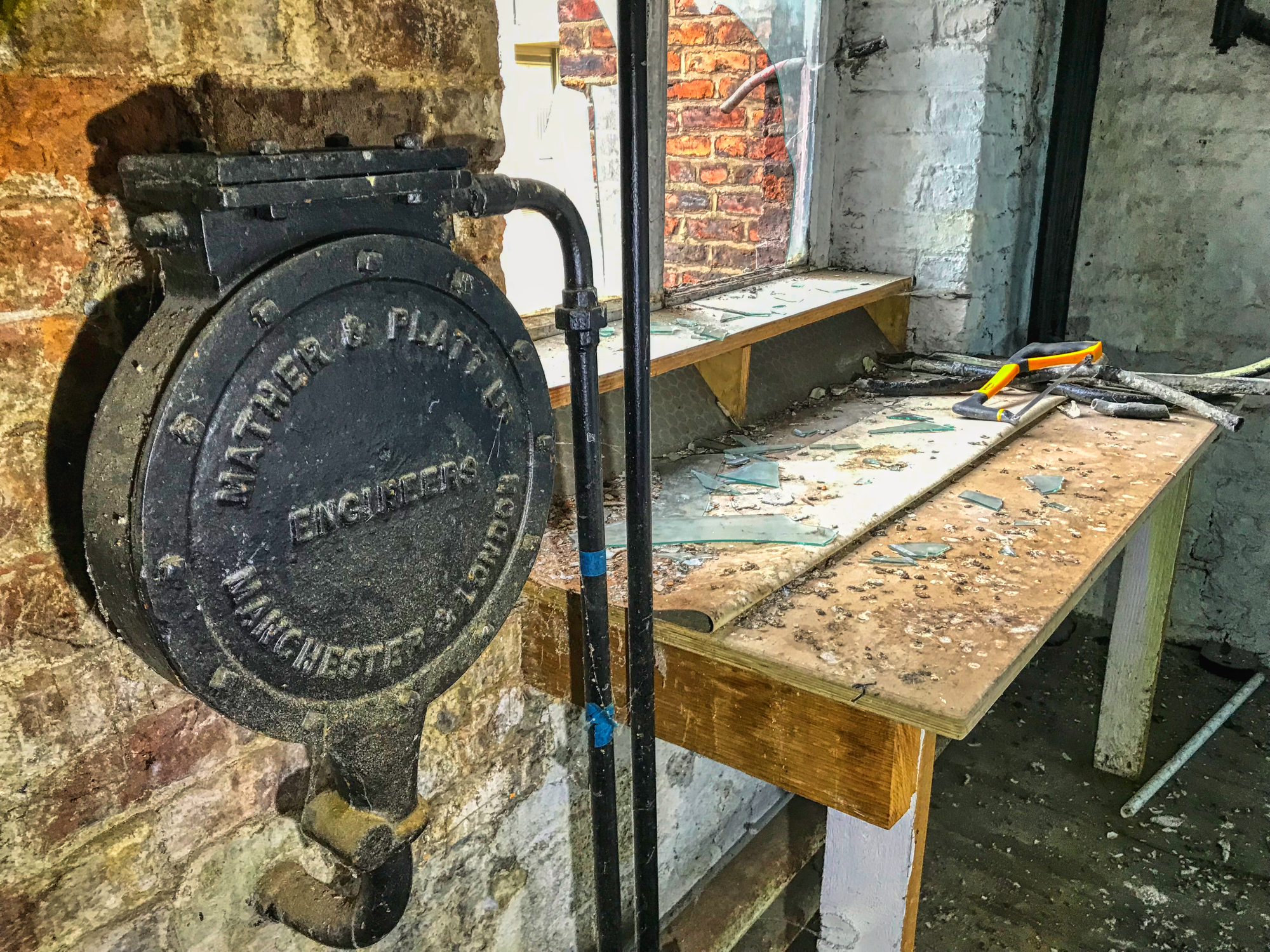 The odd piece of ancient architecture mixed in with a very usable saw.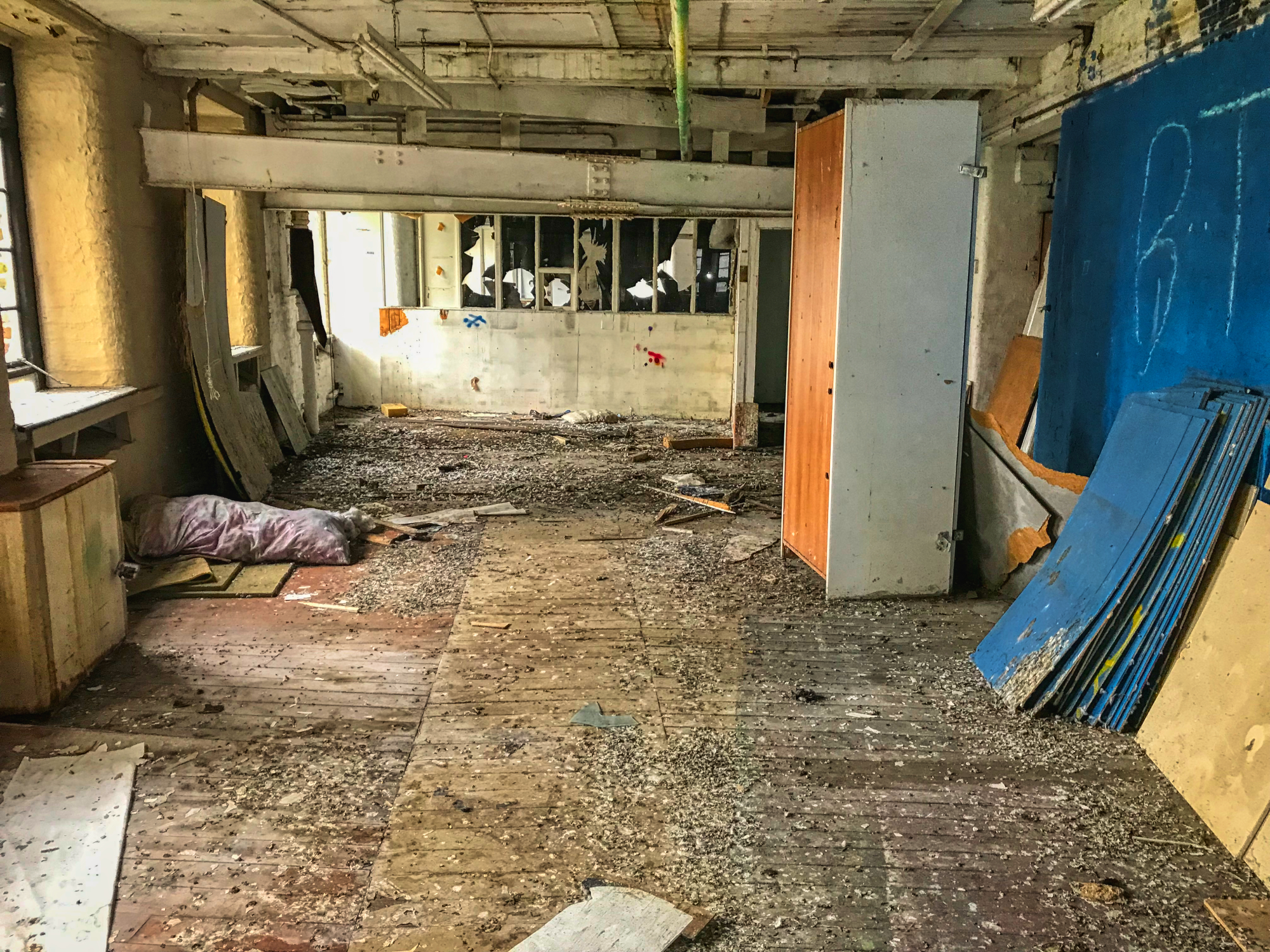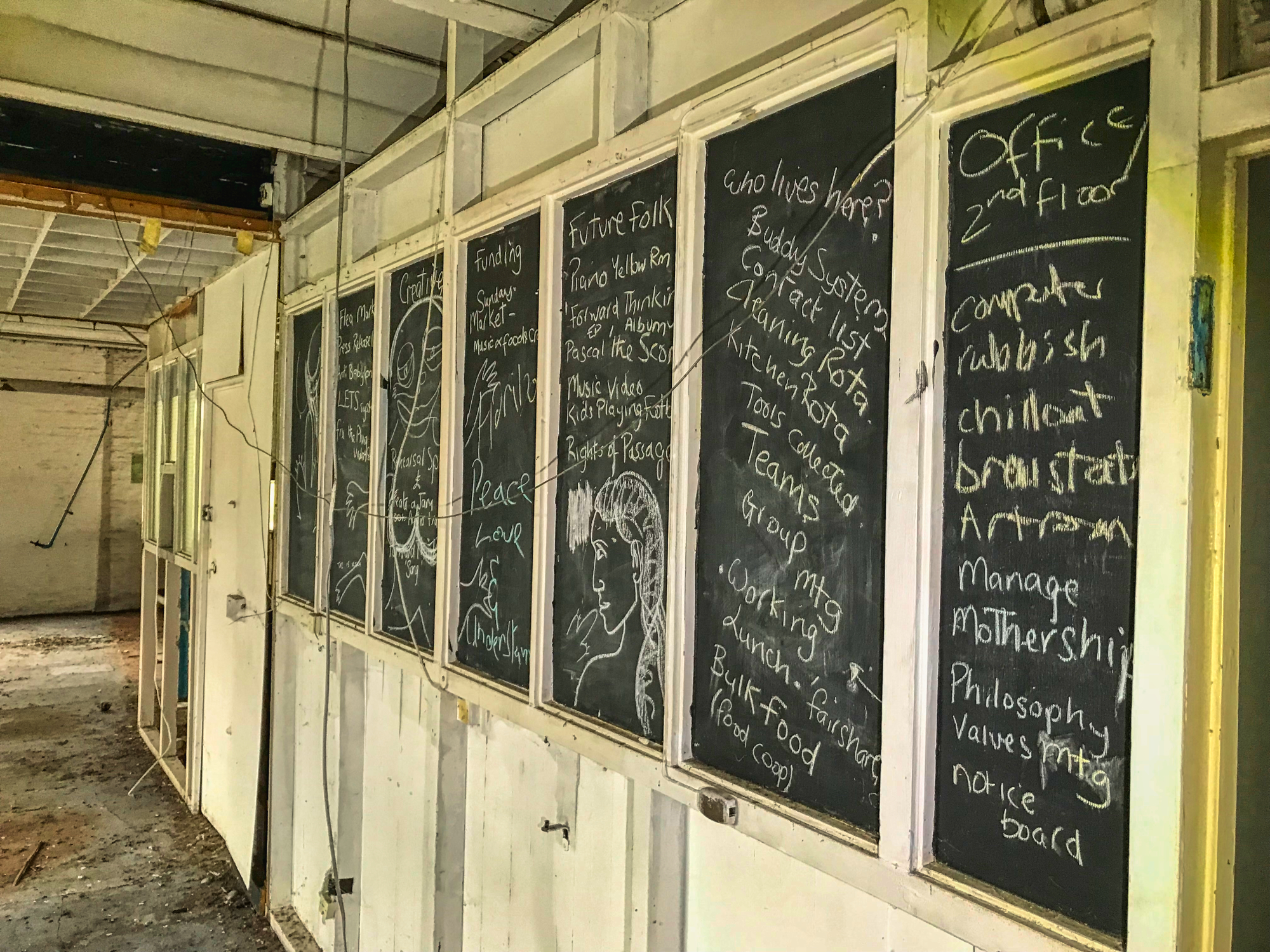 The writings of pure bullshit or an education?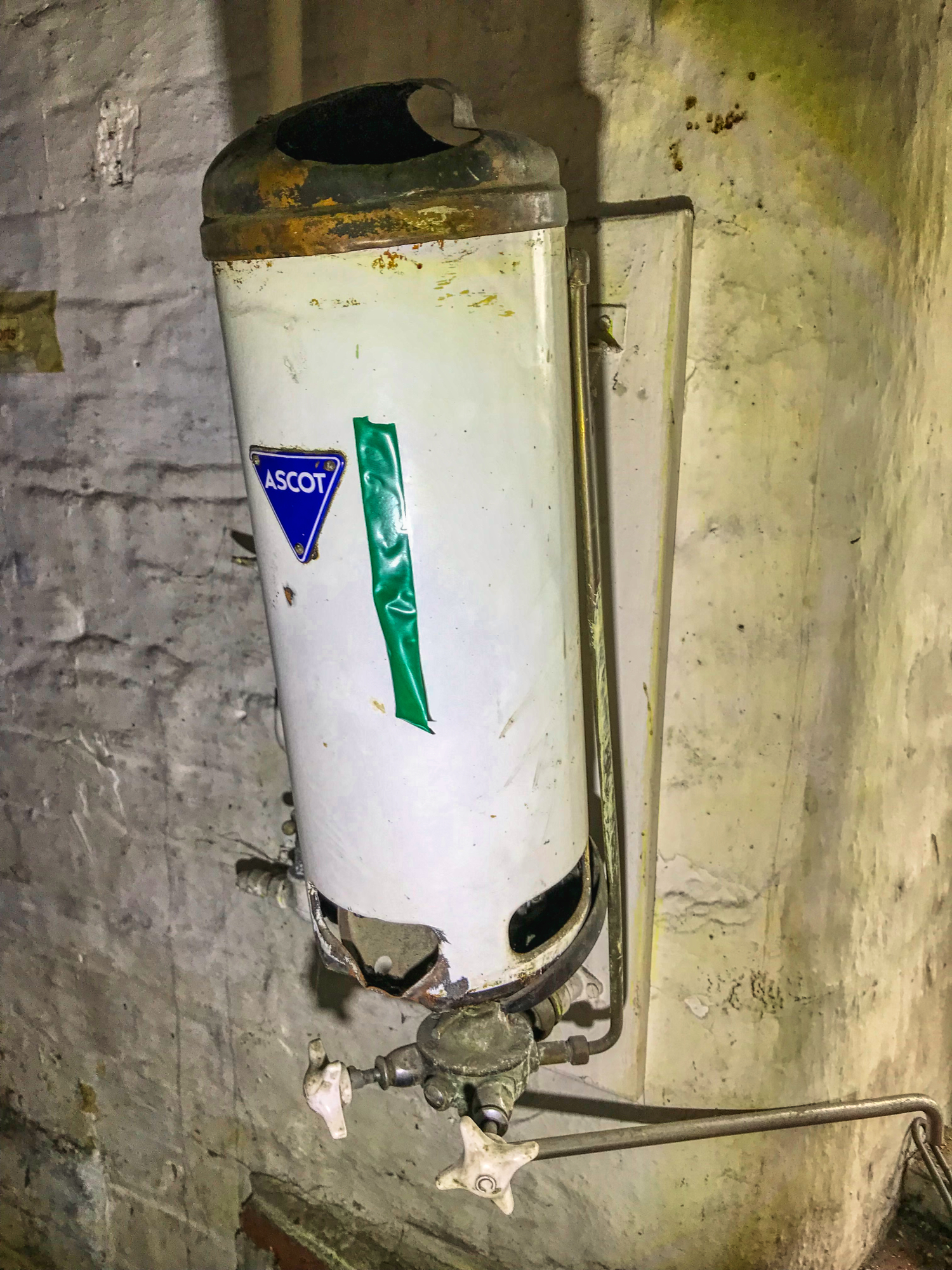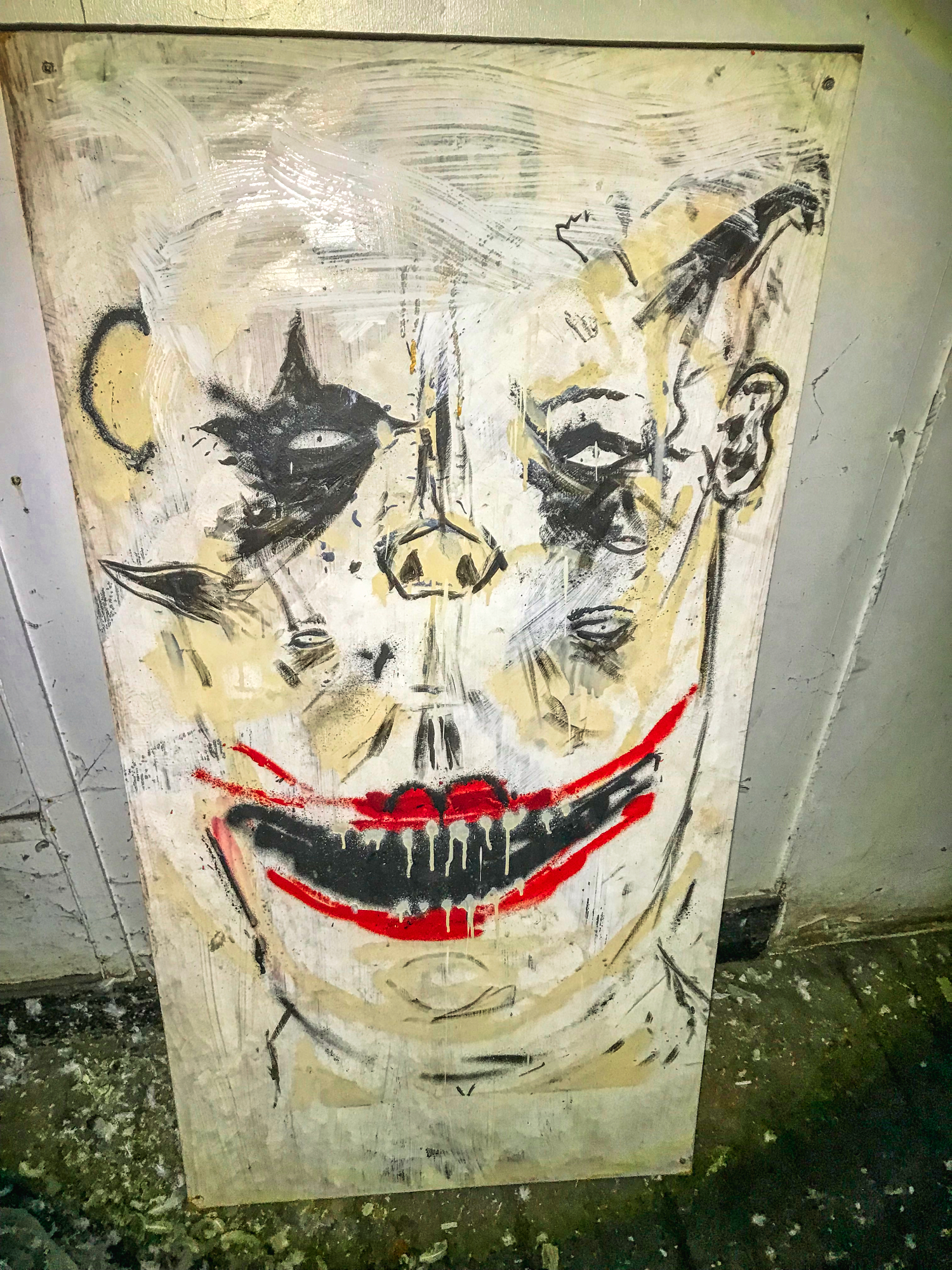 I am not convinced by this 'art'. It's a lot better than I can do, but that is saying little.
The 'Non-Binary Toilets' are currently tricky to access. A little climbing is needed. In the future things may be easier (if someone breaks down that door).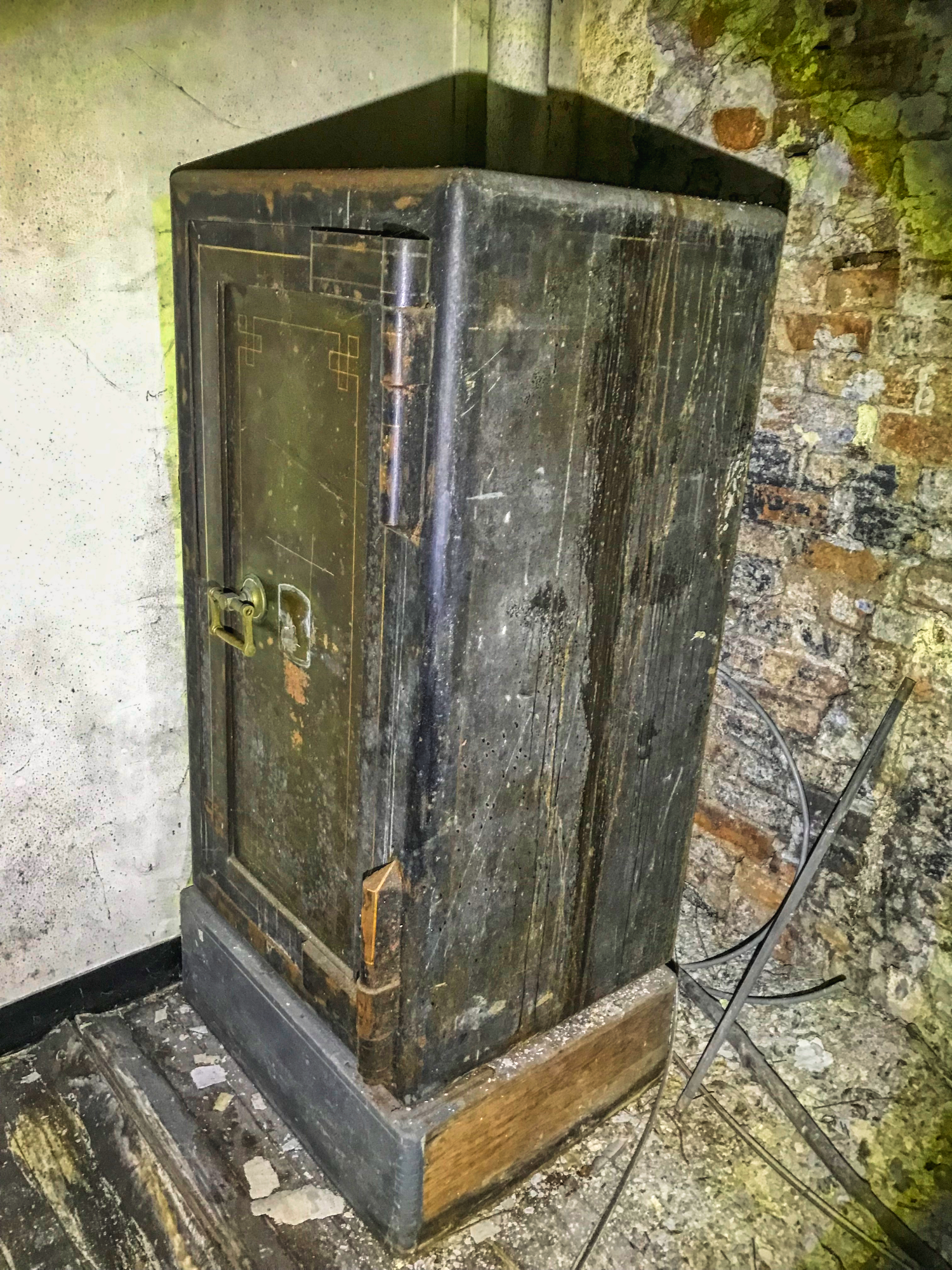 Immovable, and it would not open.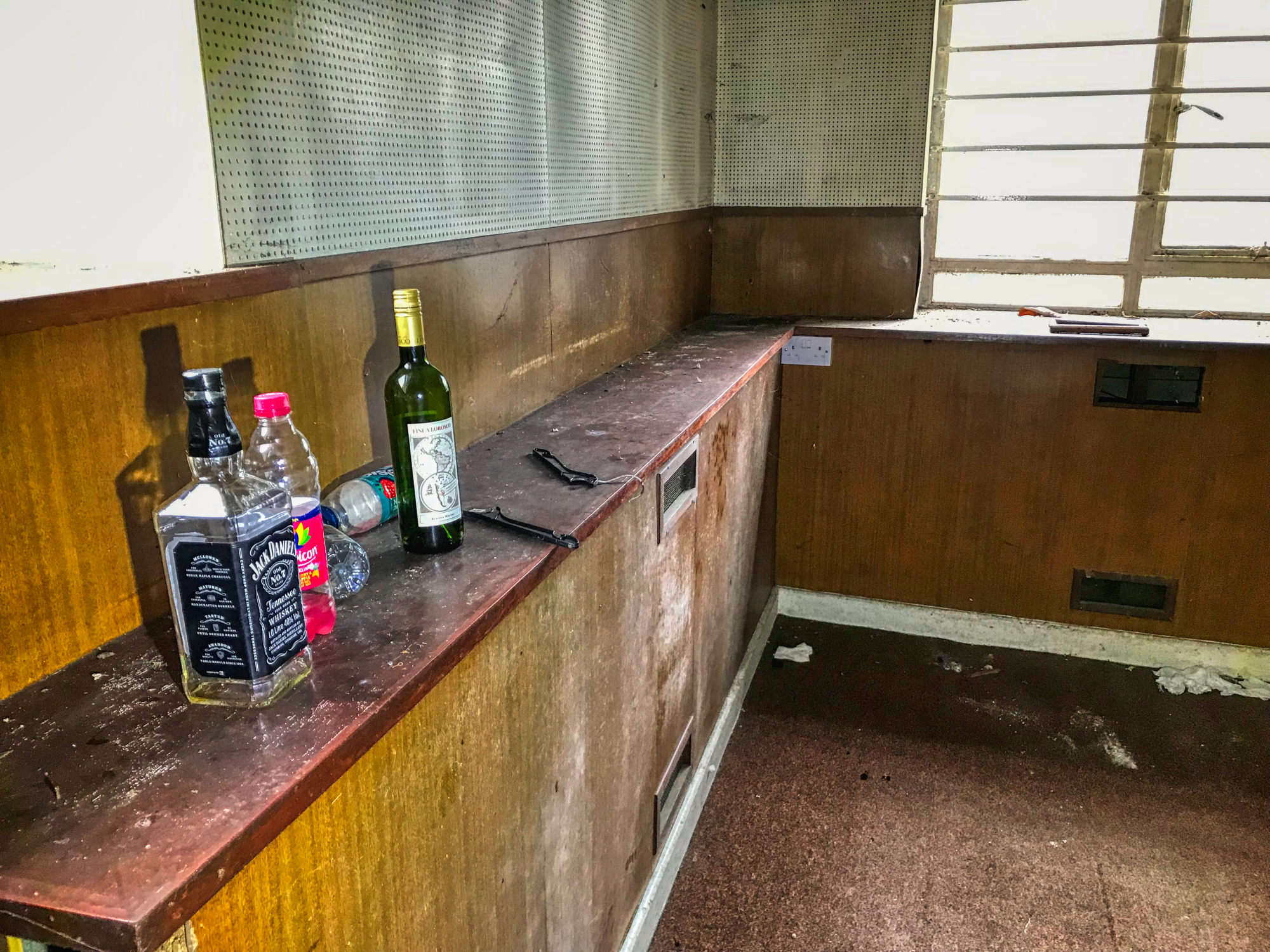 The local pissheads do visit from time to time.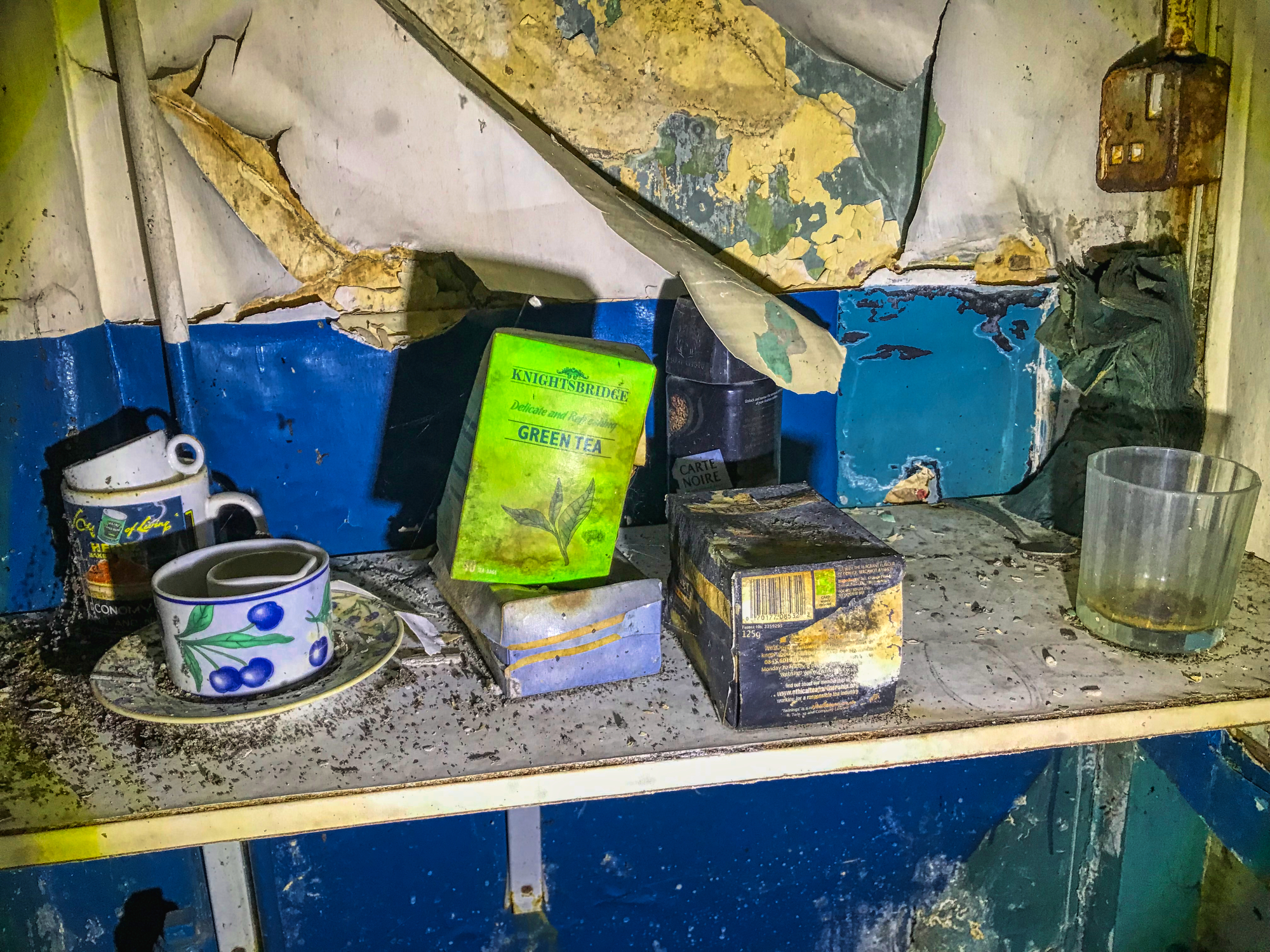 There are also amenities to sober up if necessary.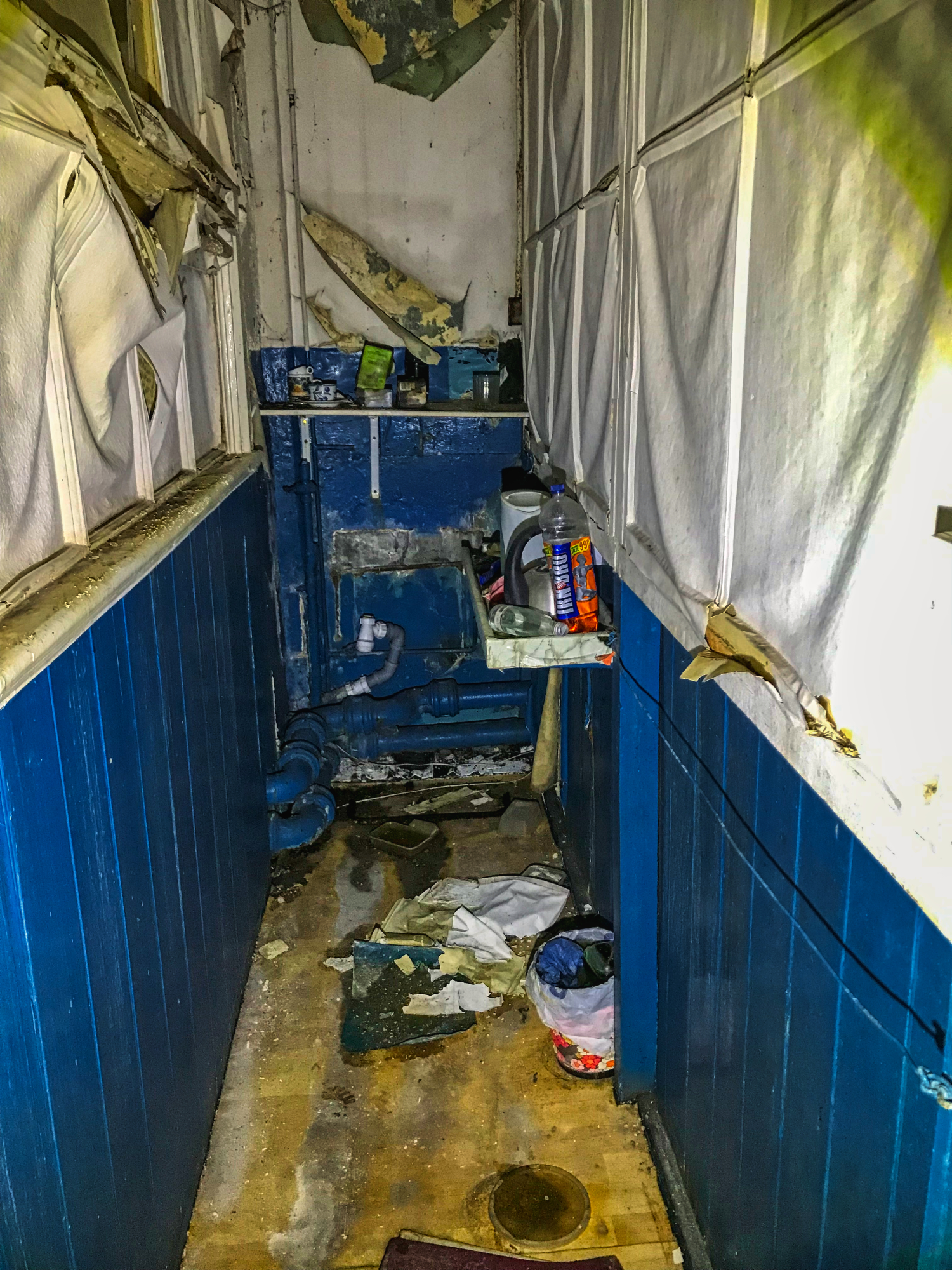 …but it's all a little dingy.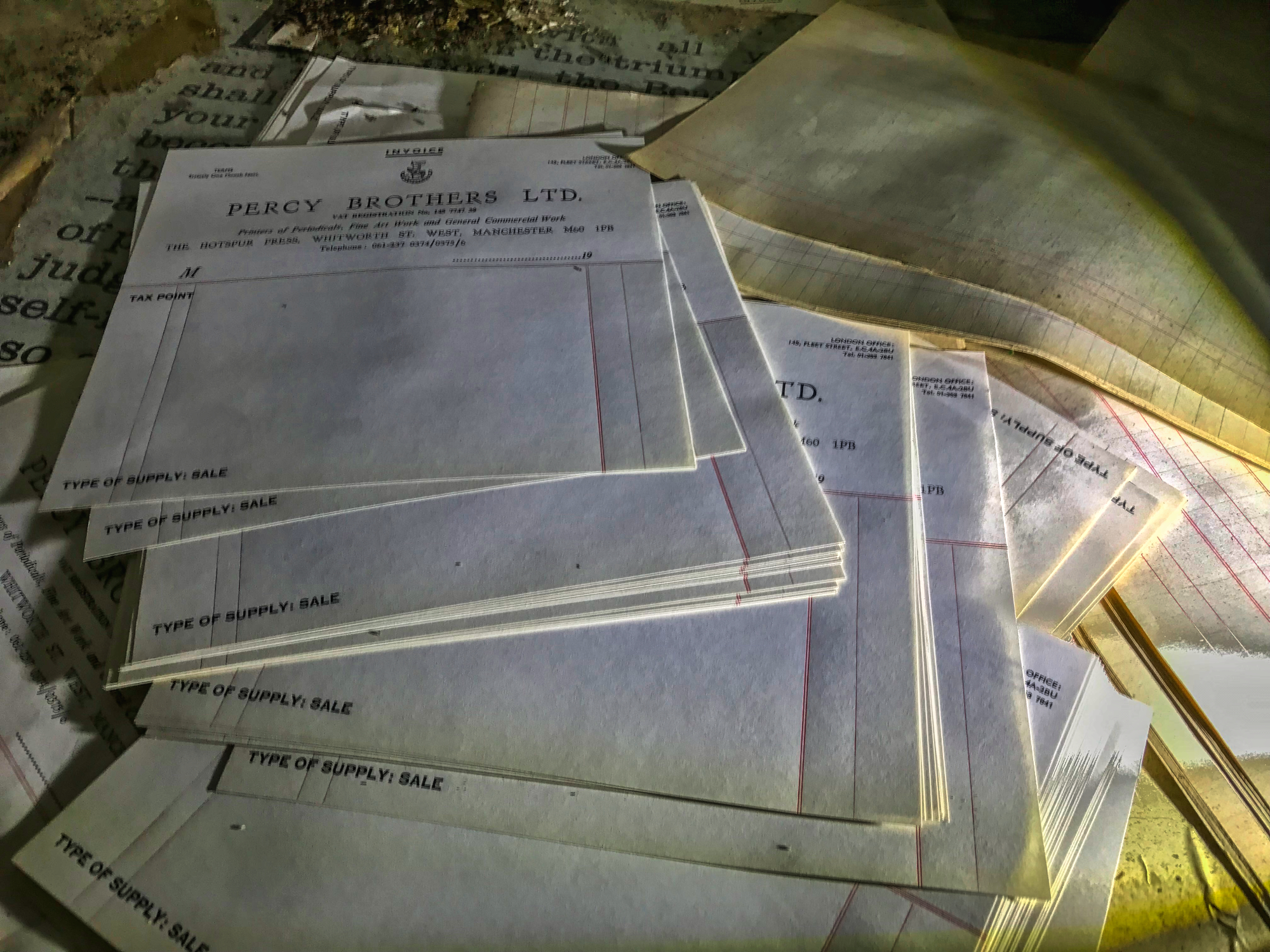 This is what happens when you miss something or don't take care when snapping. I generally delete blurred photographs and these old receipts were an important snap.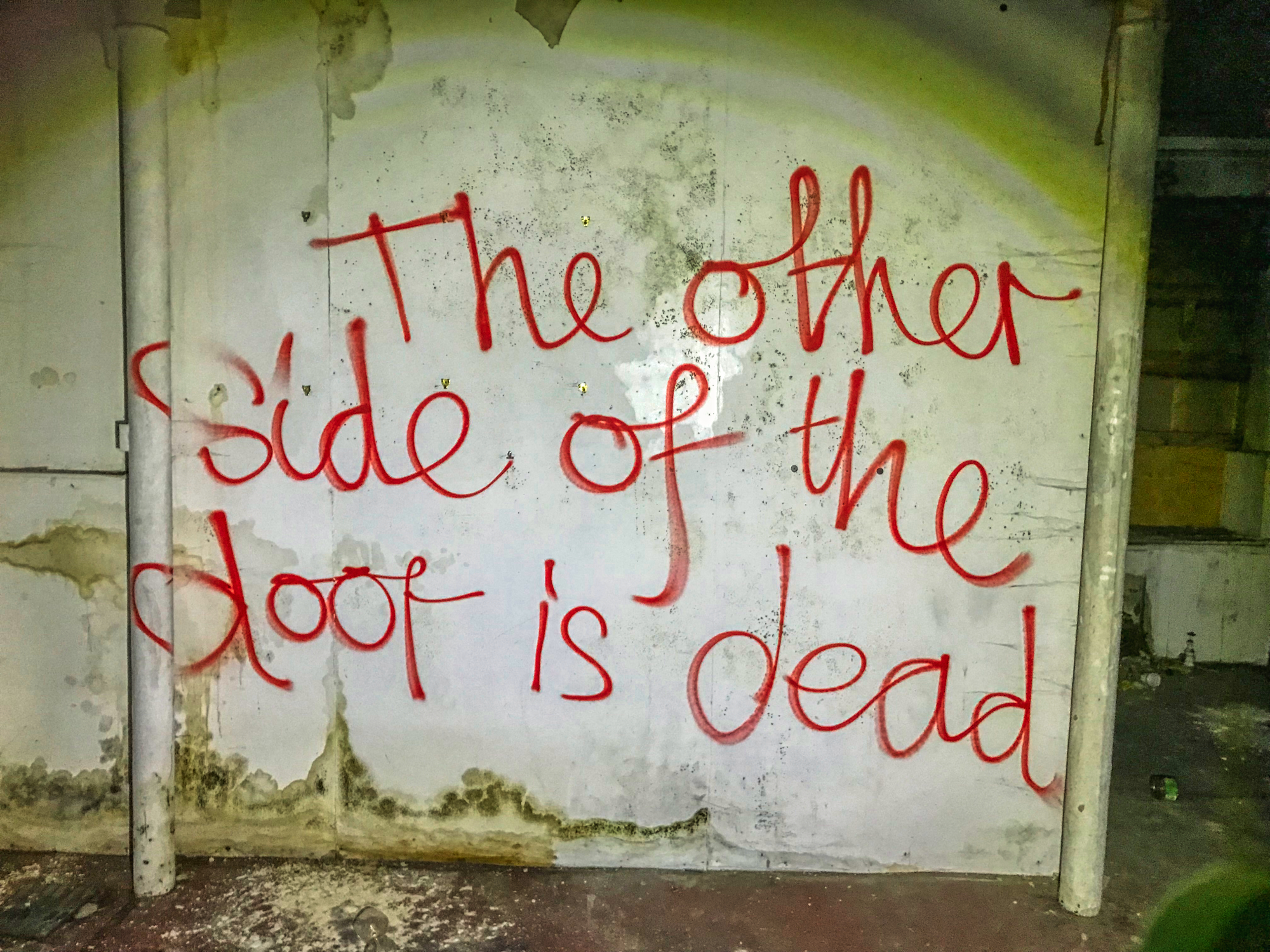 Most of the time, the messages are coherent. Other times you know some deranged lunatic has written them.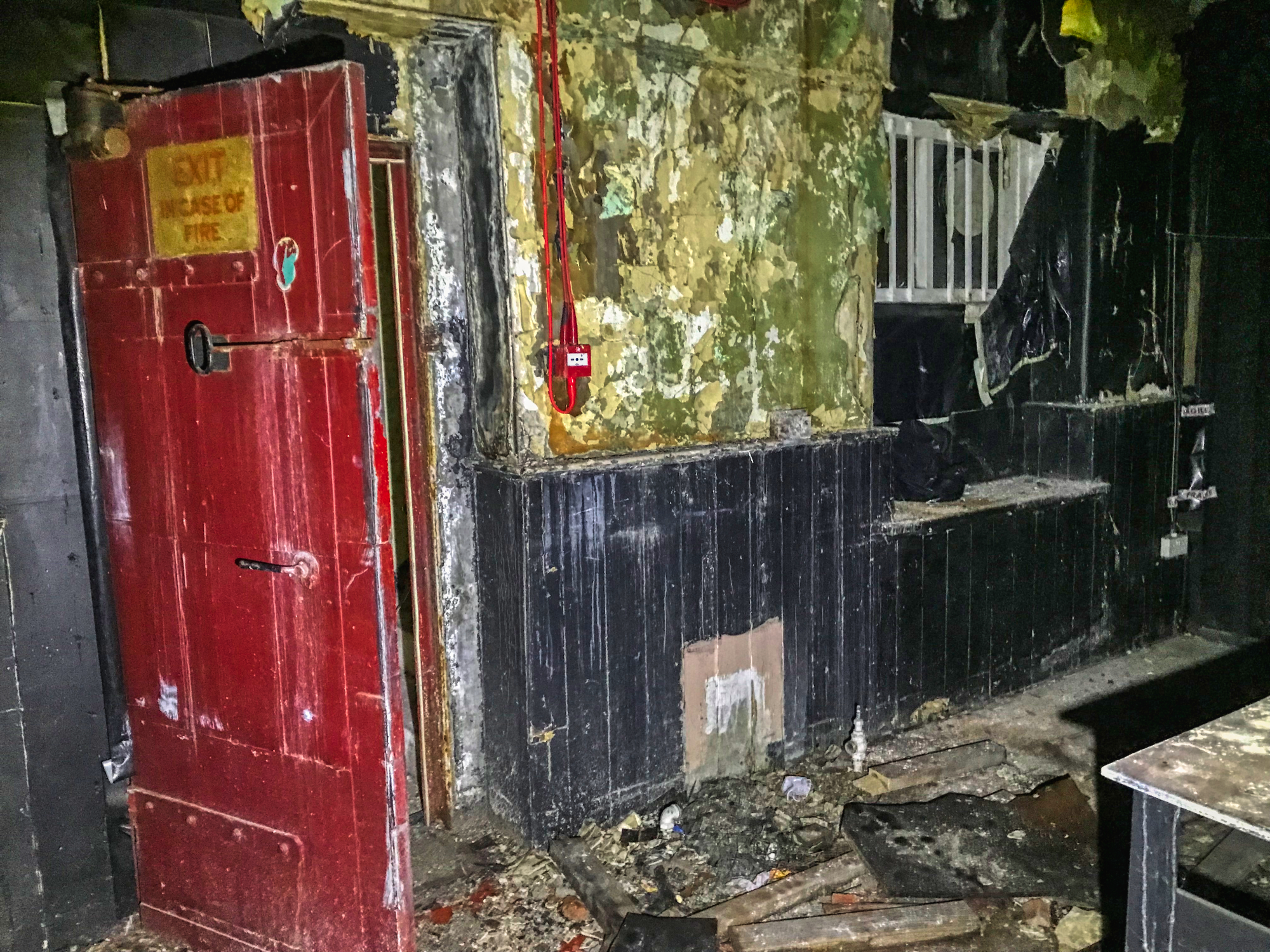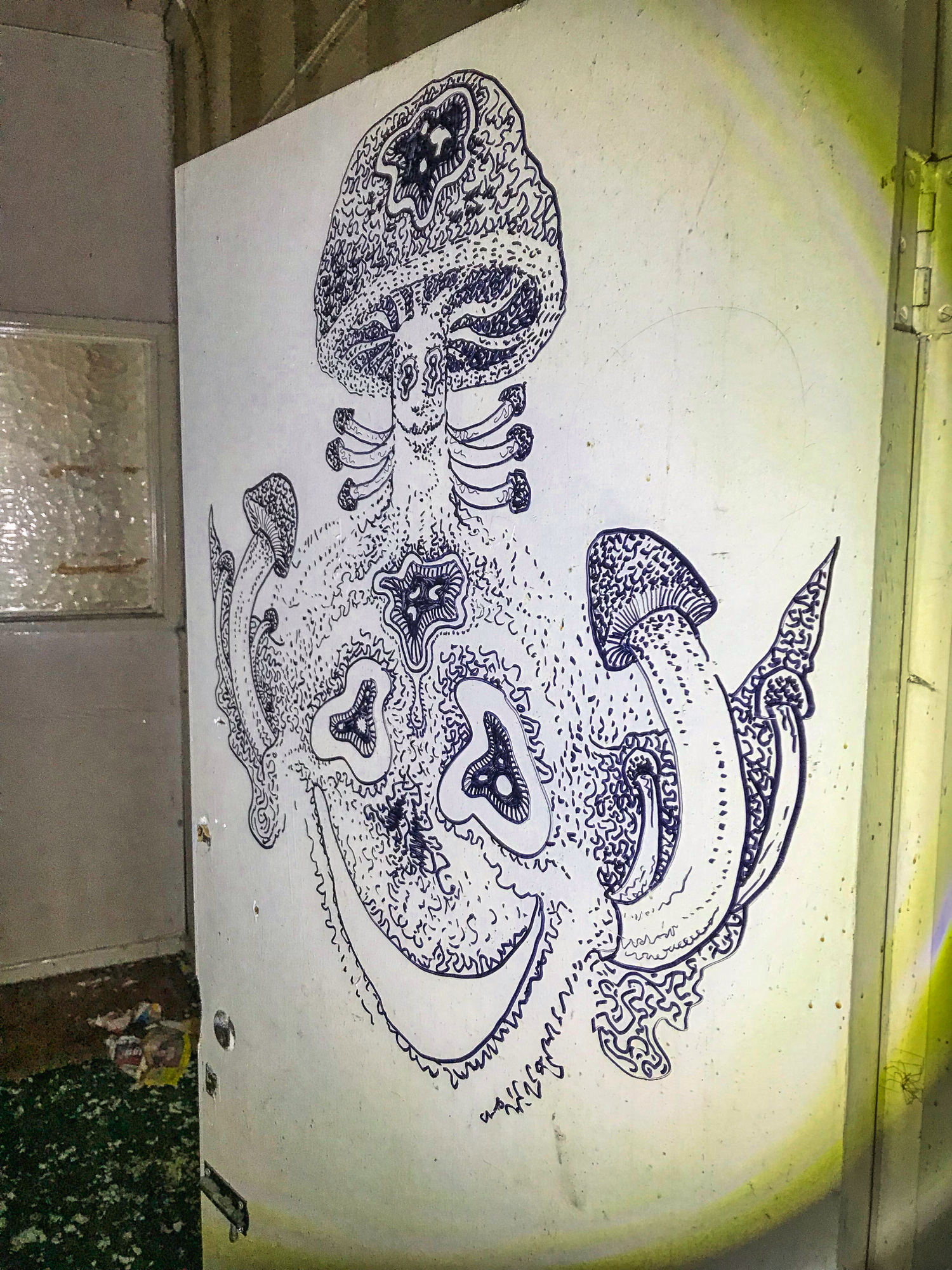 "The Hotspur Press" was a thoroughly mixed bag. There were some decent pieces of art here and there.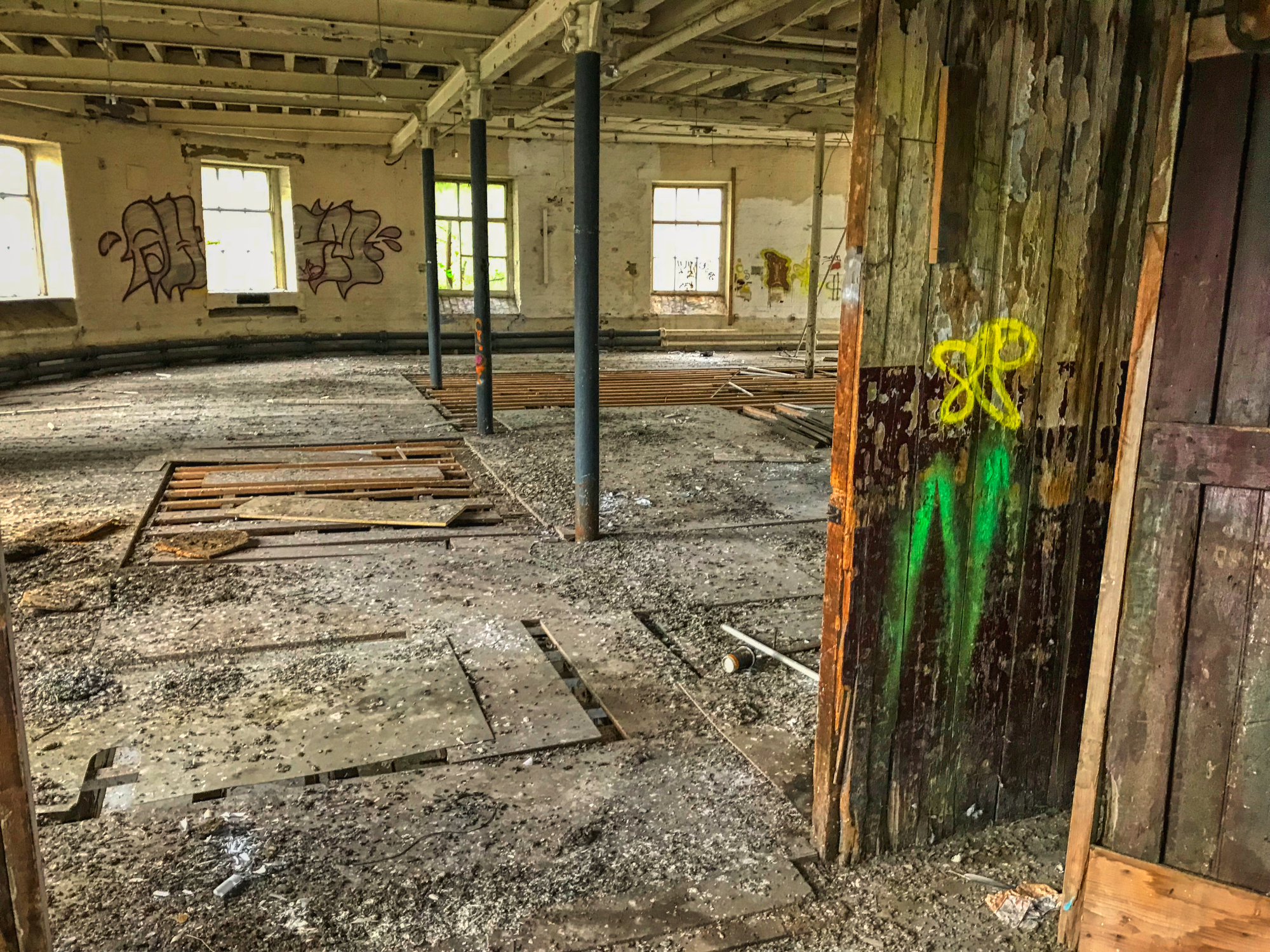 You can never be sure what's under those loose-looking boards. It could be a large hole so stepping on them is generally unwise.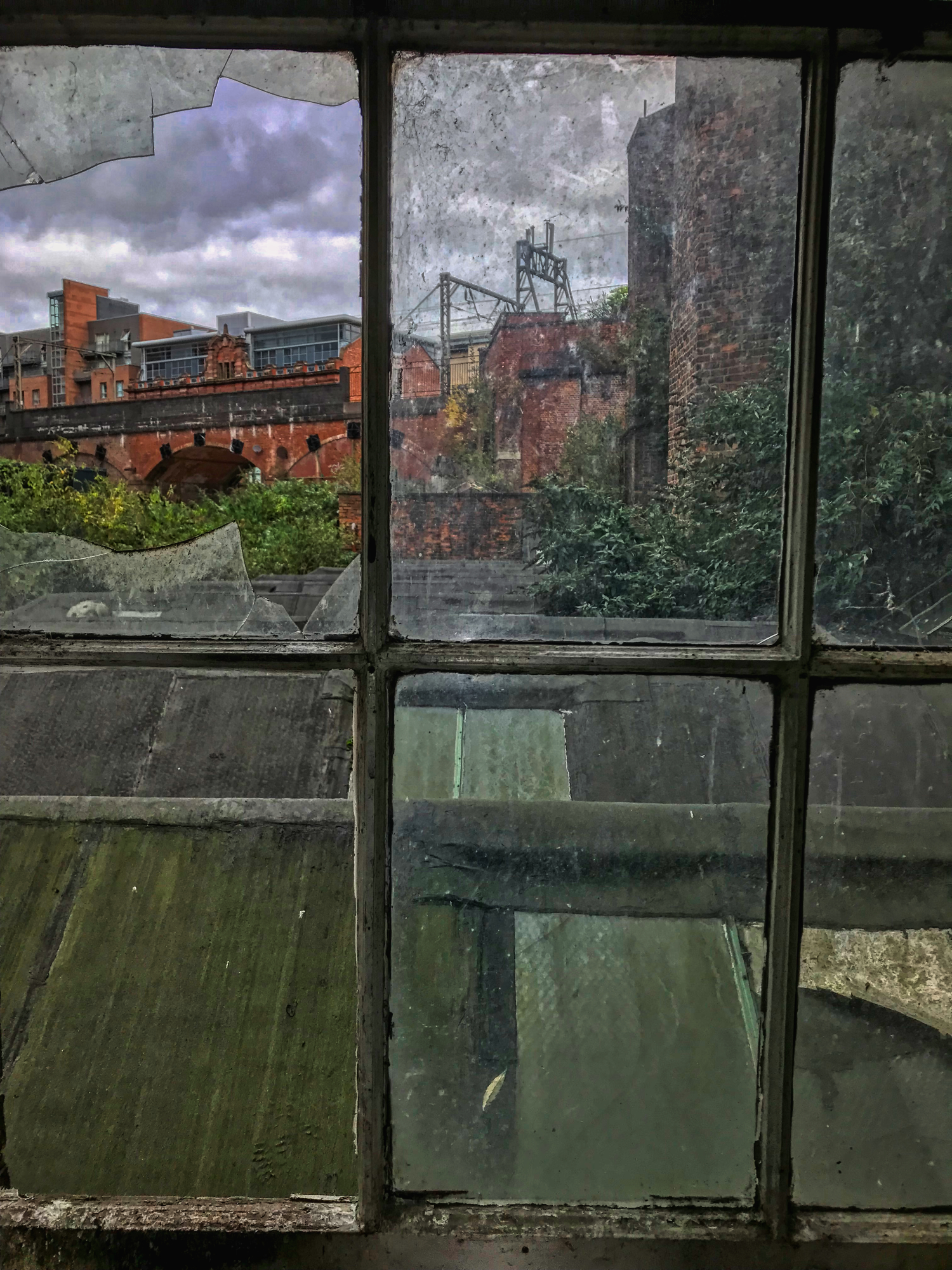 It can't have been fun working here in 1880, watching the trains go by and gagging from the smog-filled air.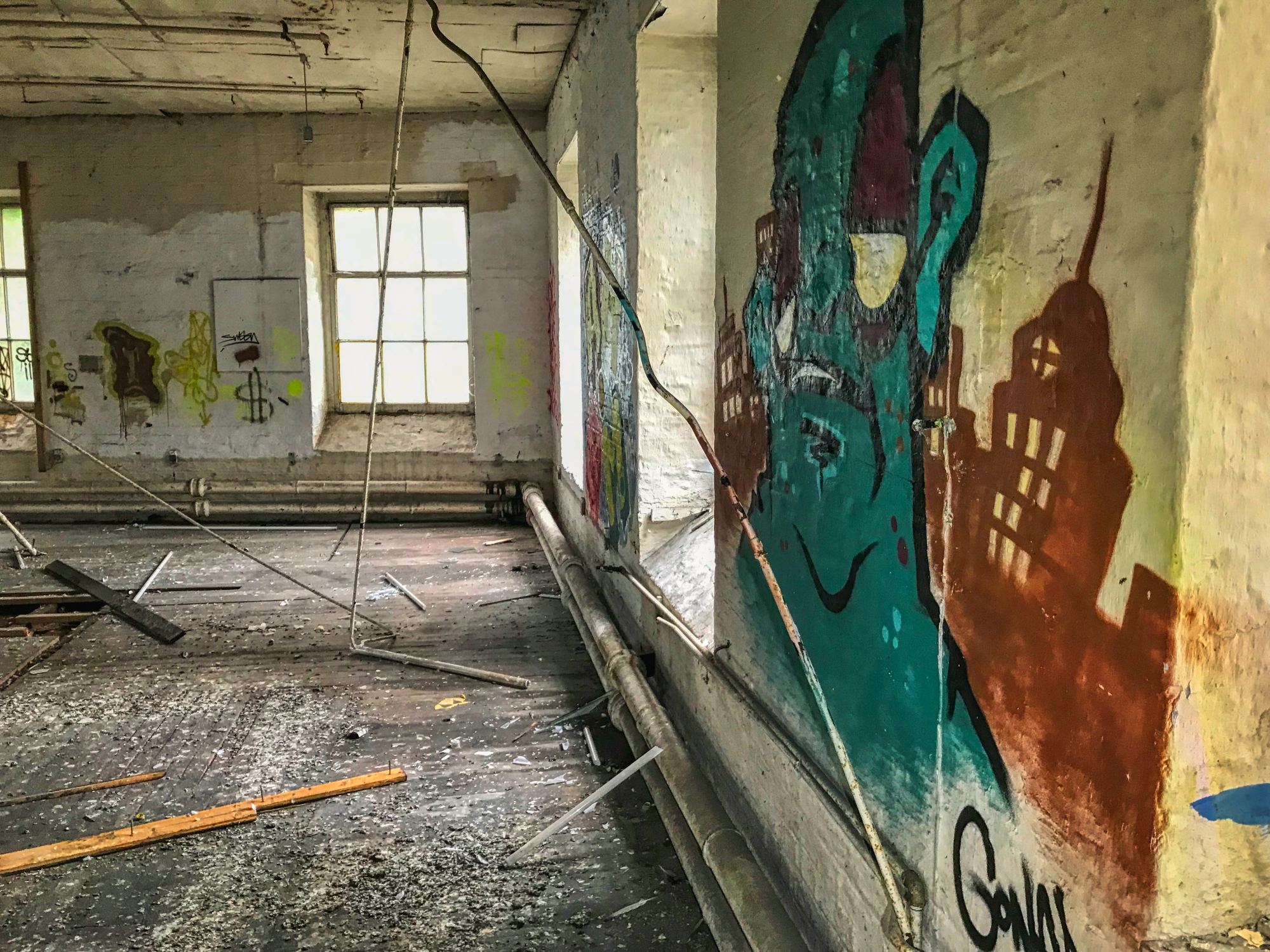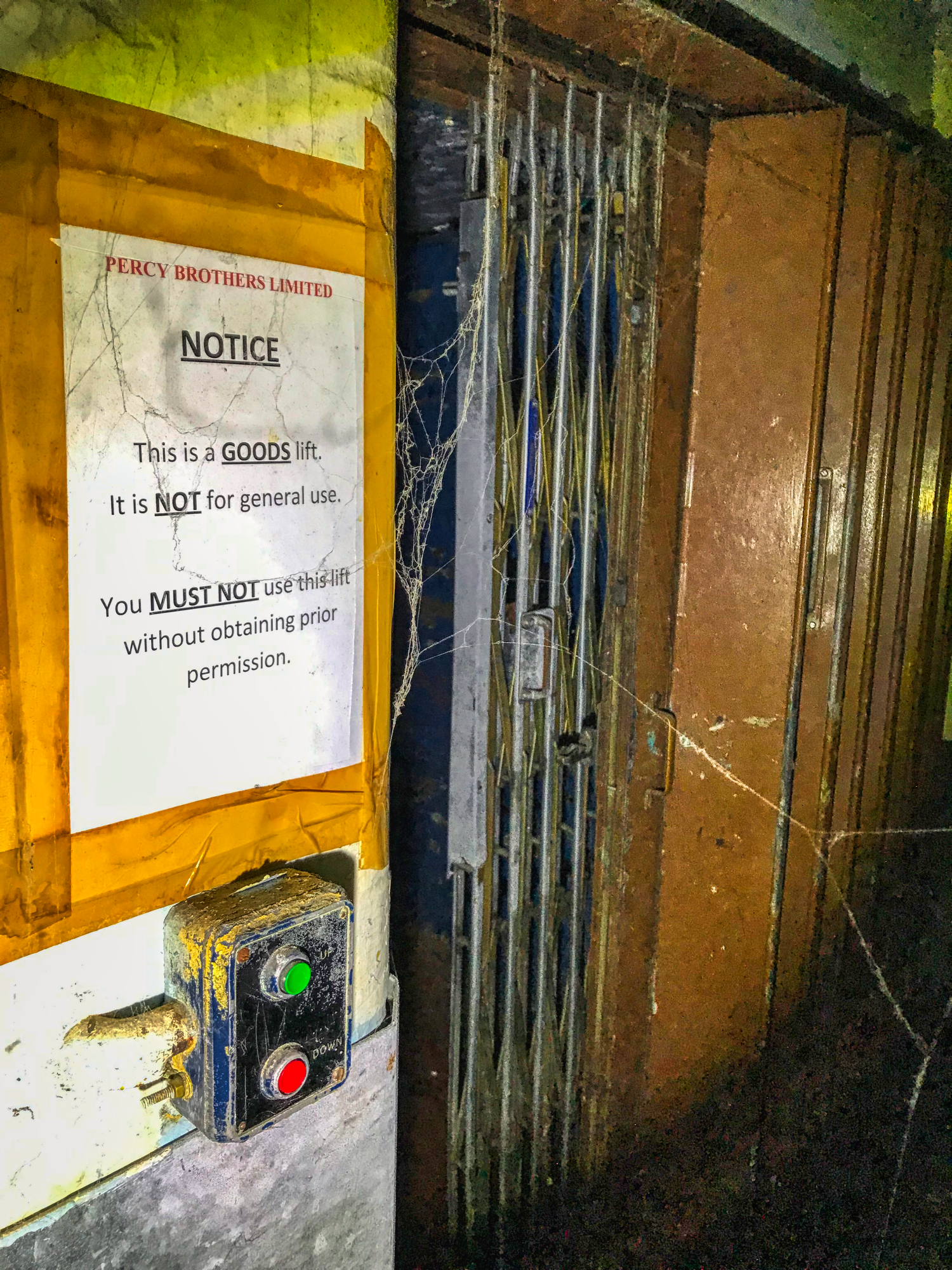 The lift would not work, no matter how many buttons I pressed.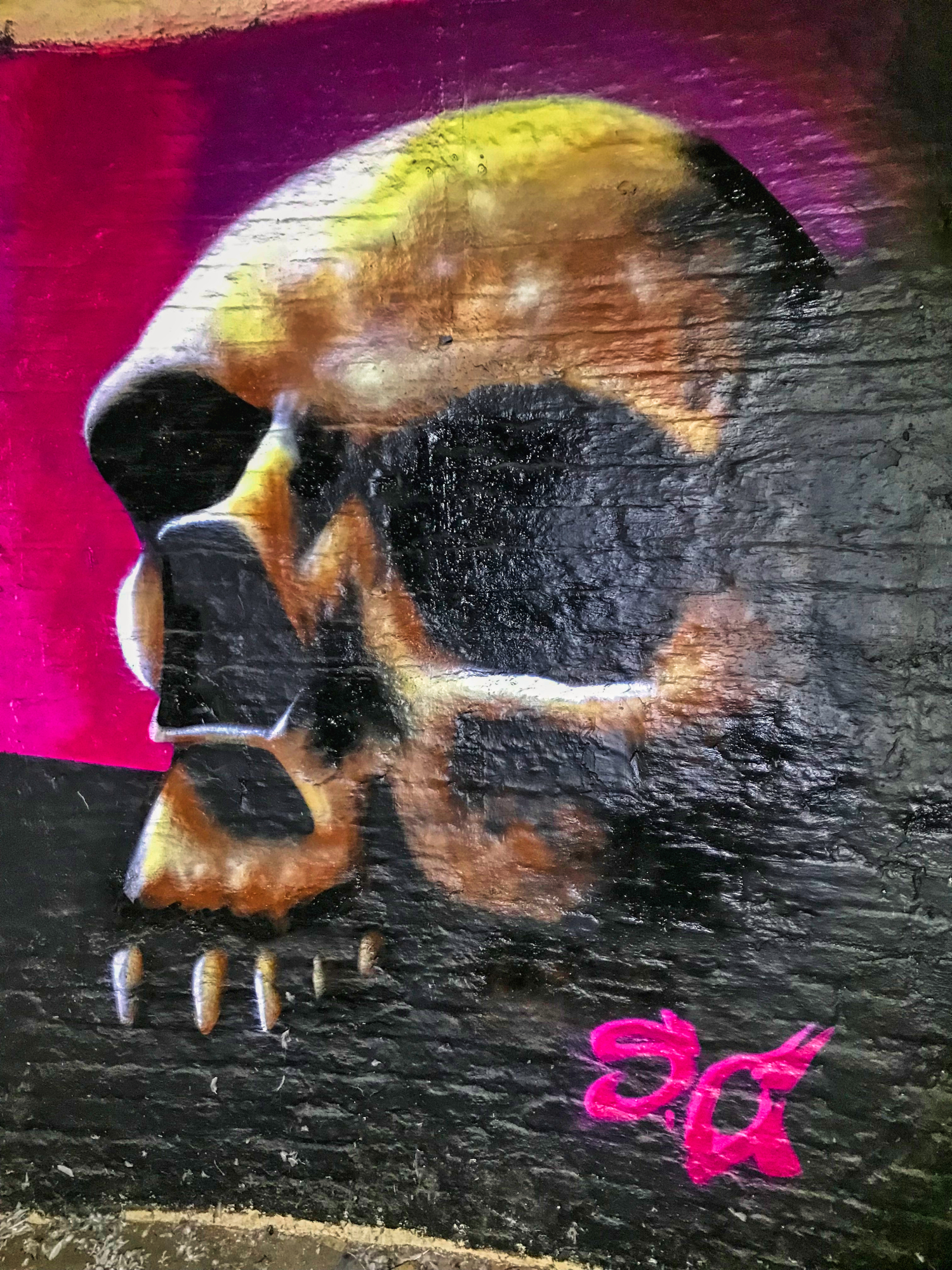 'Skull' was as good as it gets.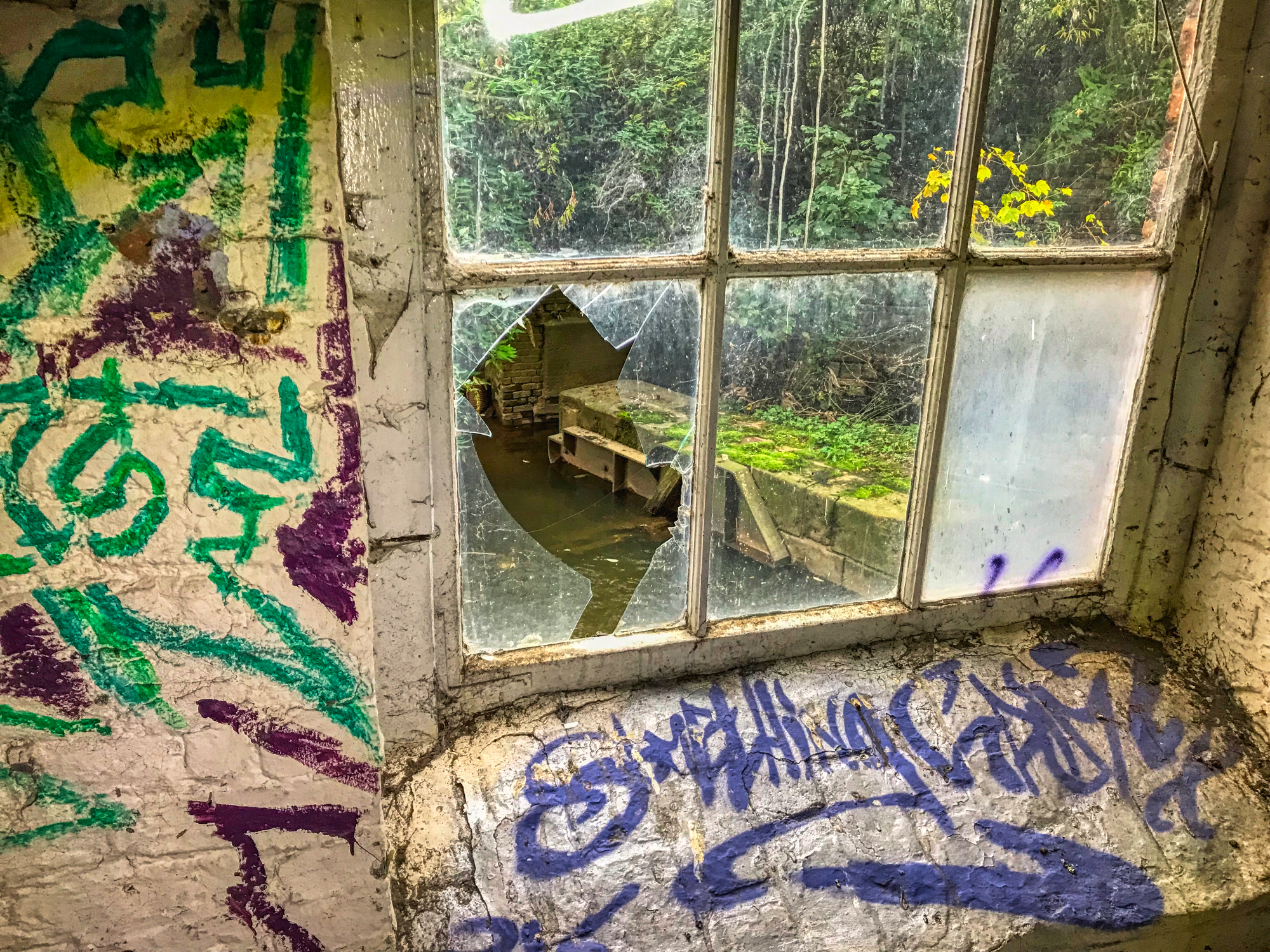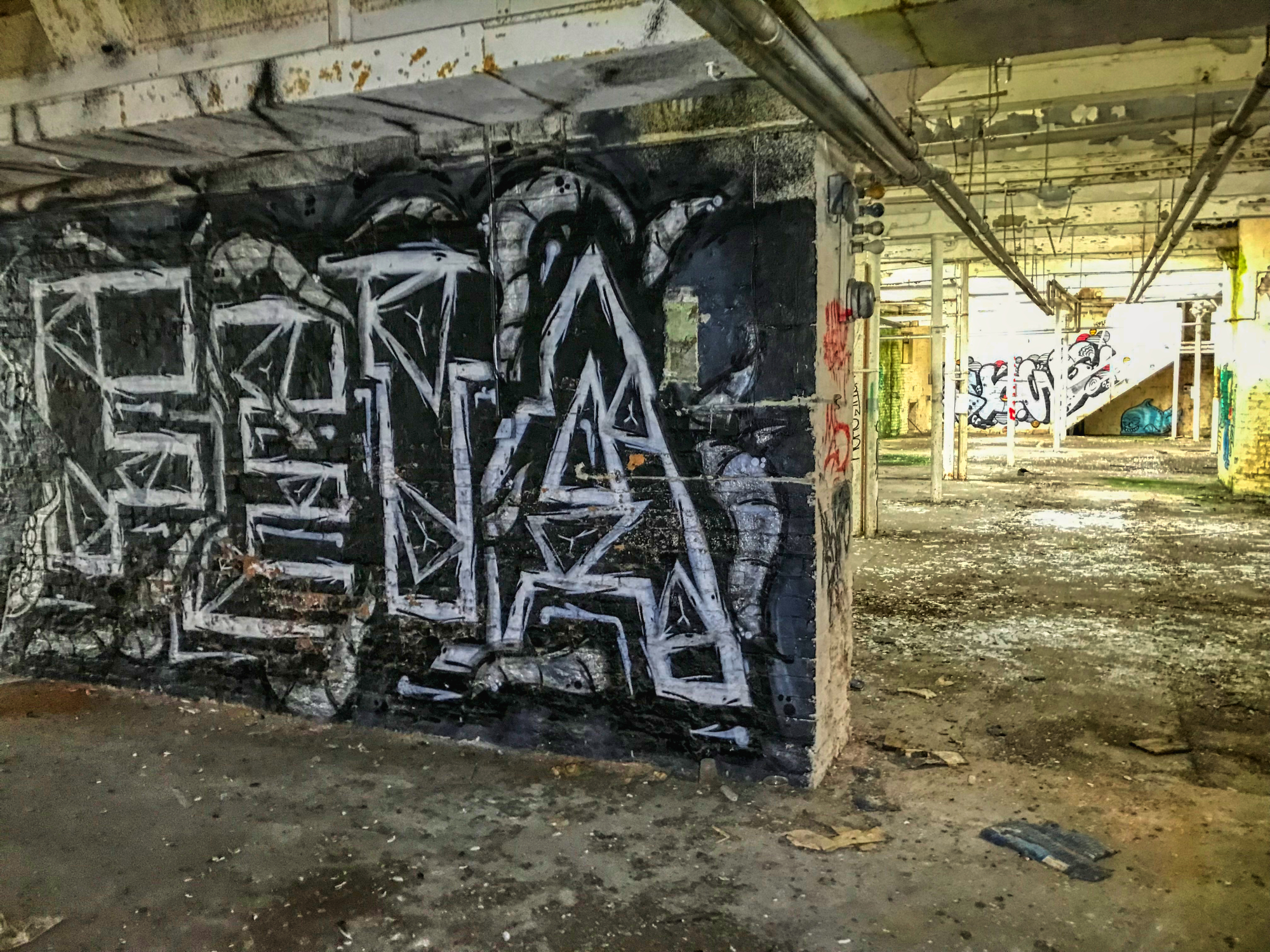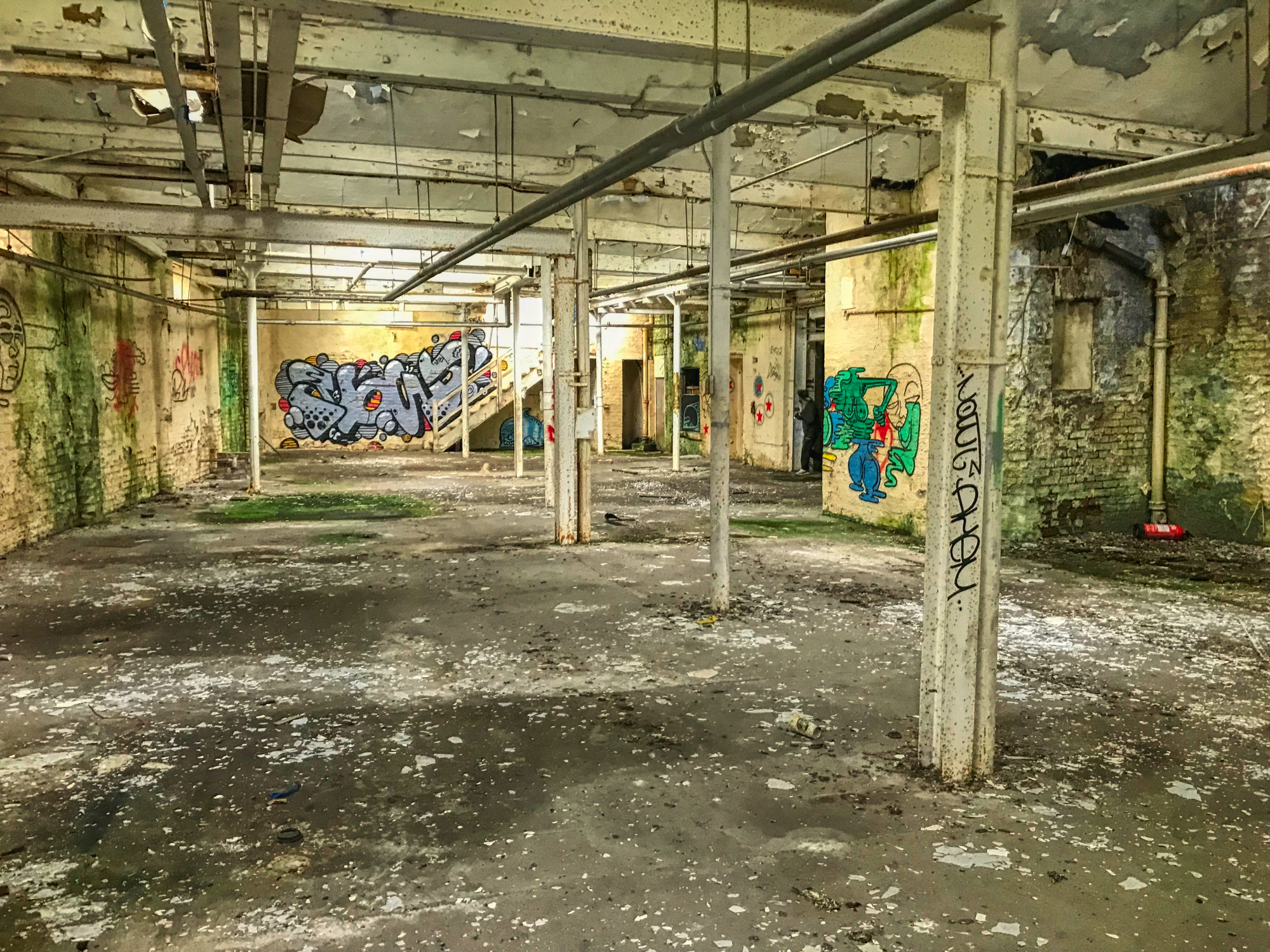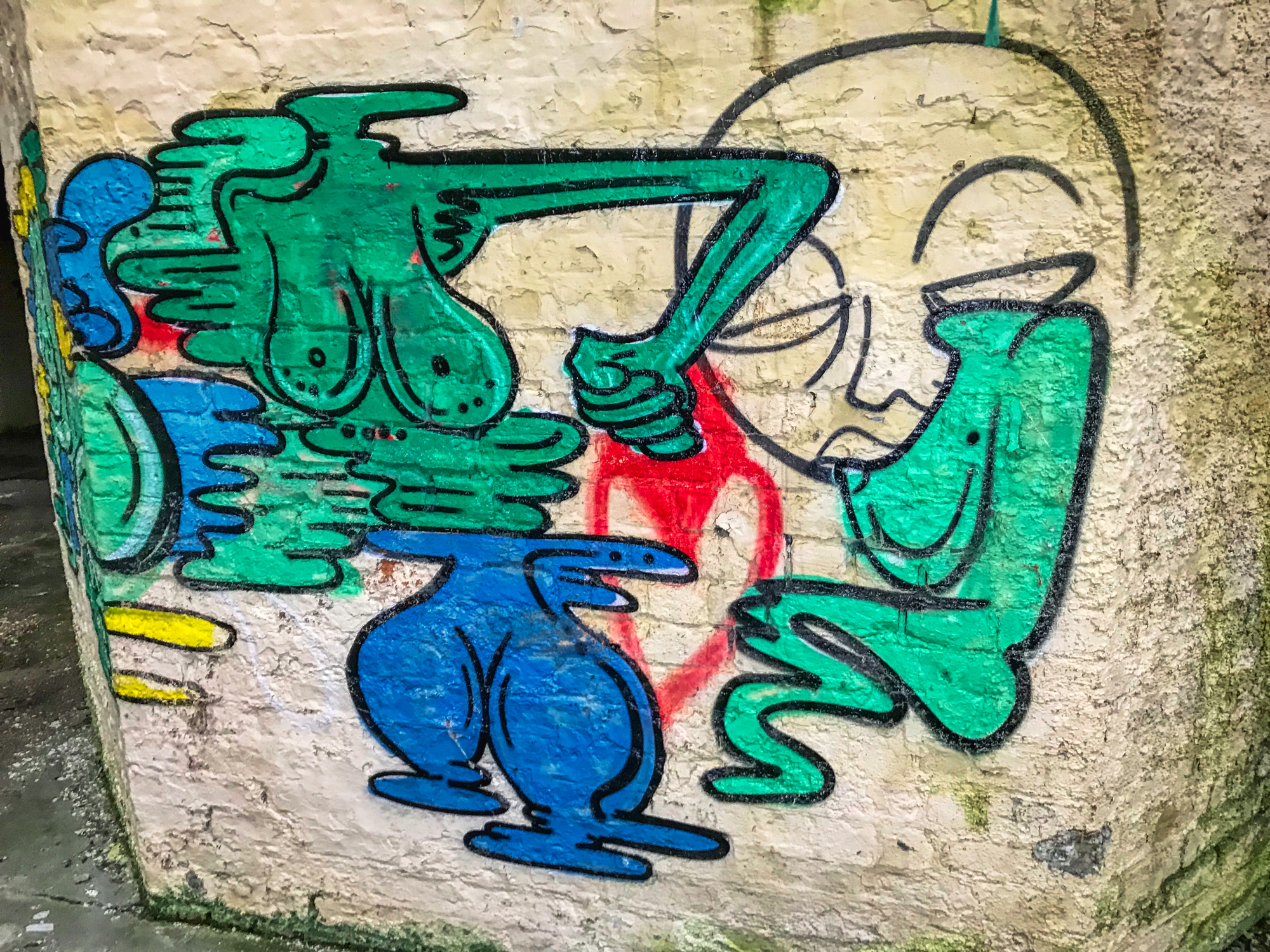 It does like feminine, strangely.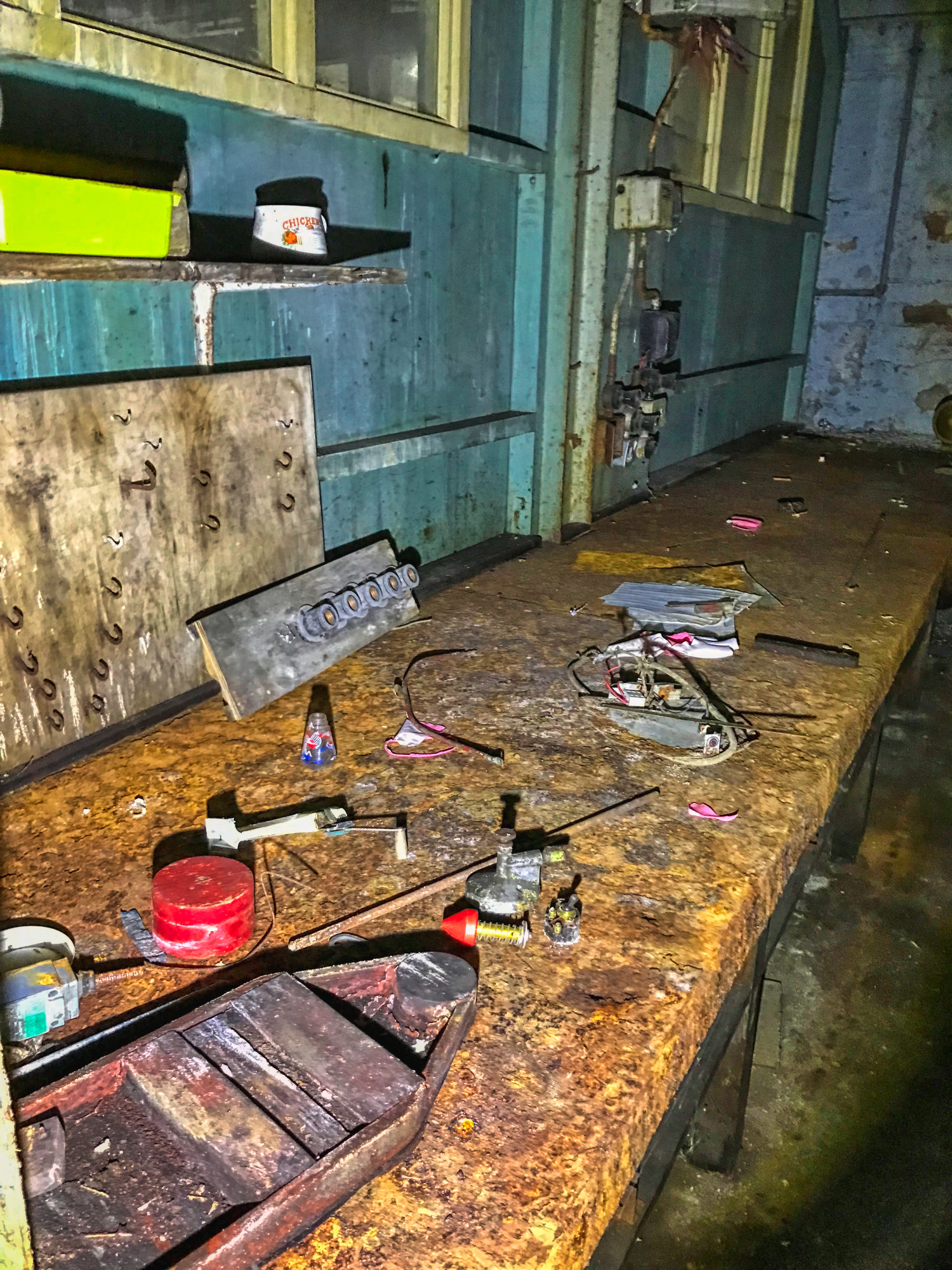 We made our way down to the basement expecting more of the same, but here we found some extras.
An old industrial drill, with an Asda manual.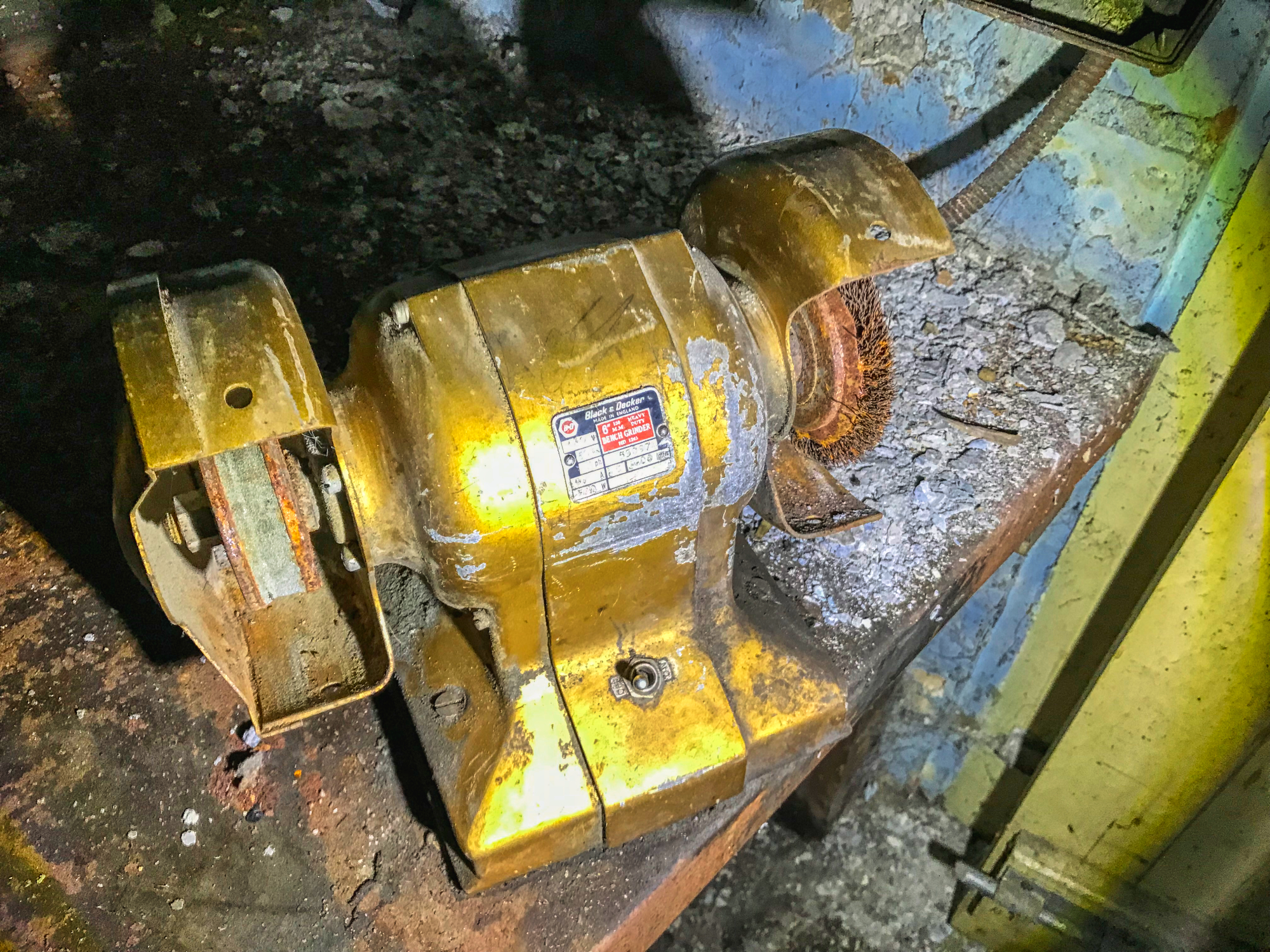 Don't get excited, it's only a Black & Decker.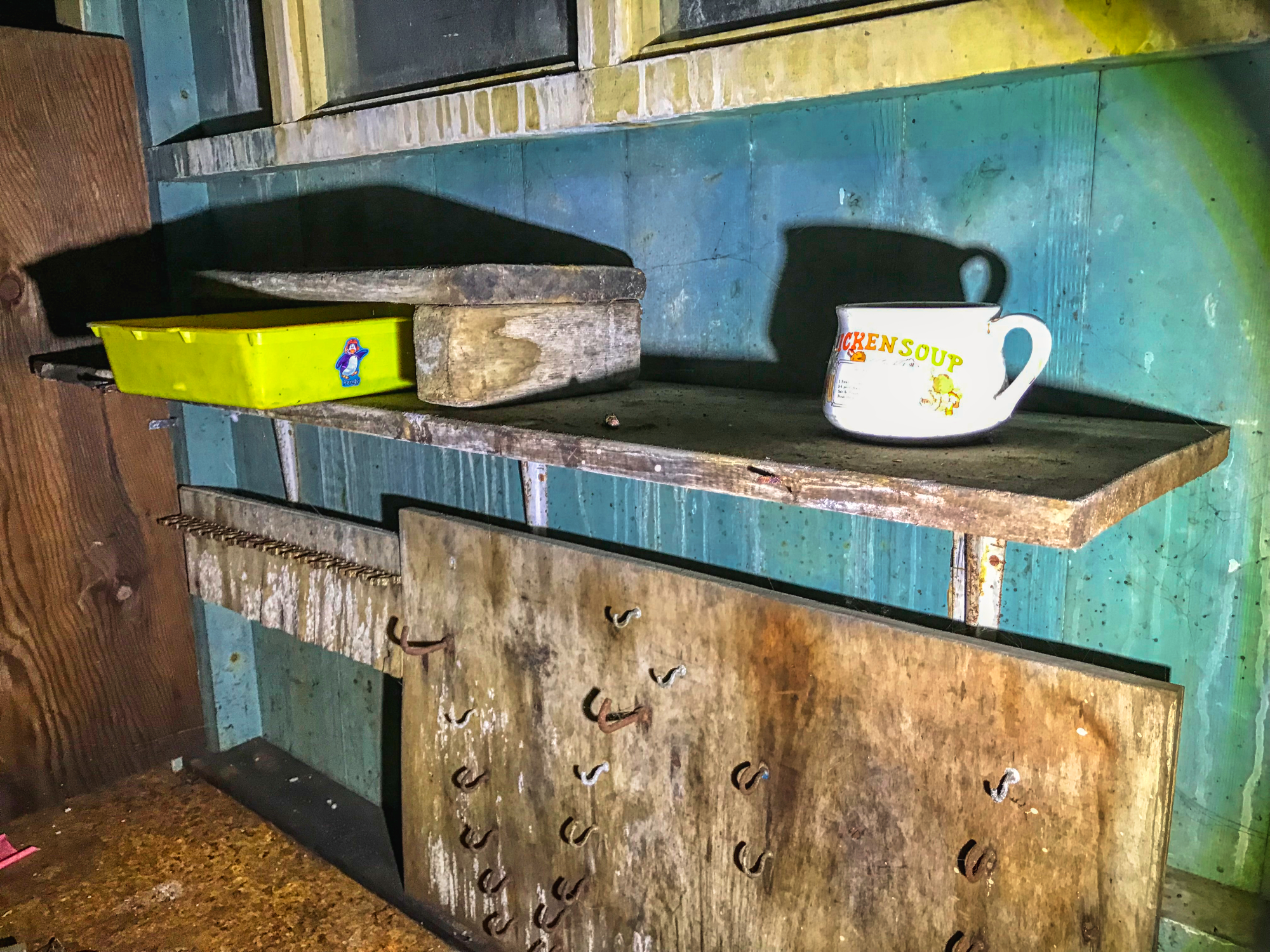 Those old soup bowls they used to give away at gas stations during the 1980s.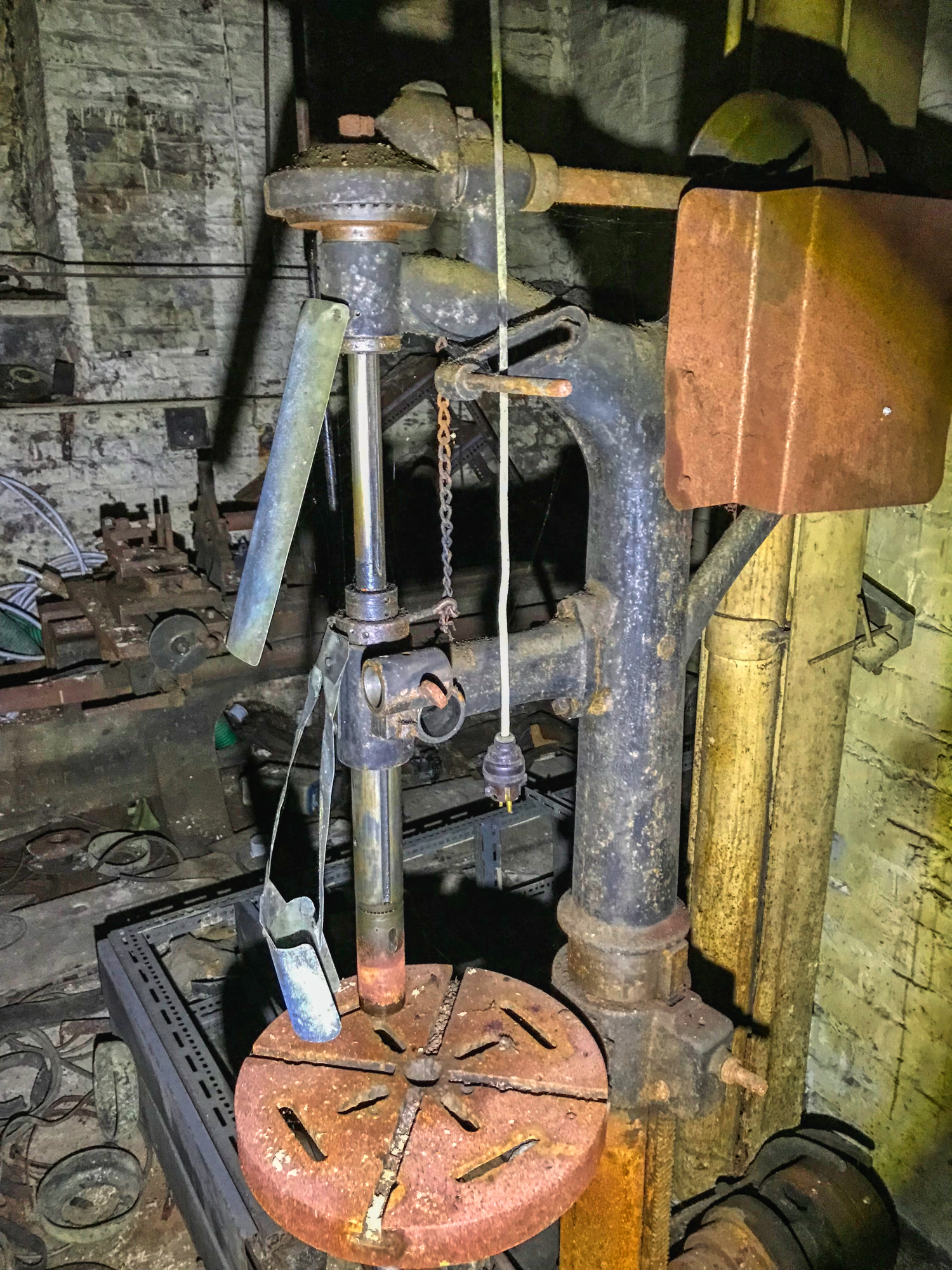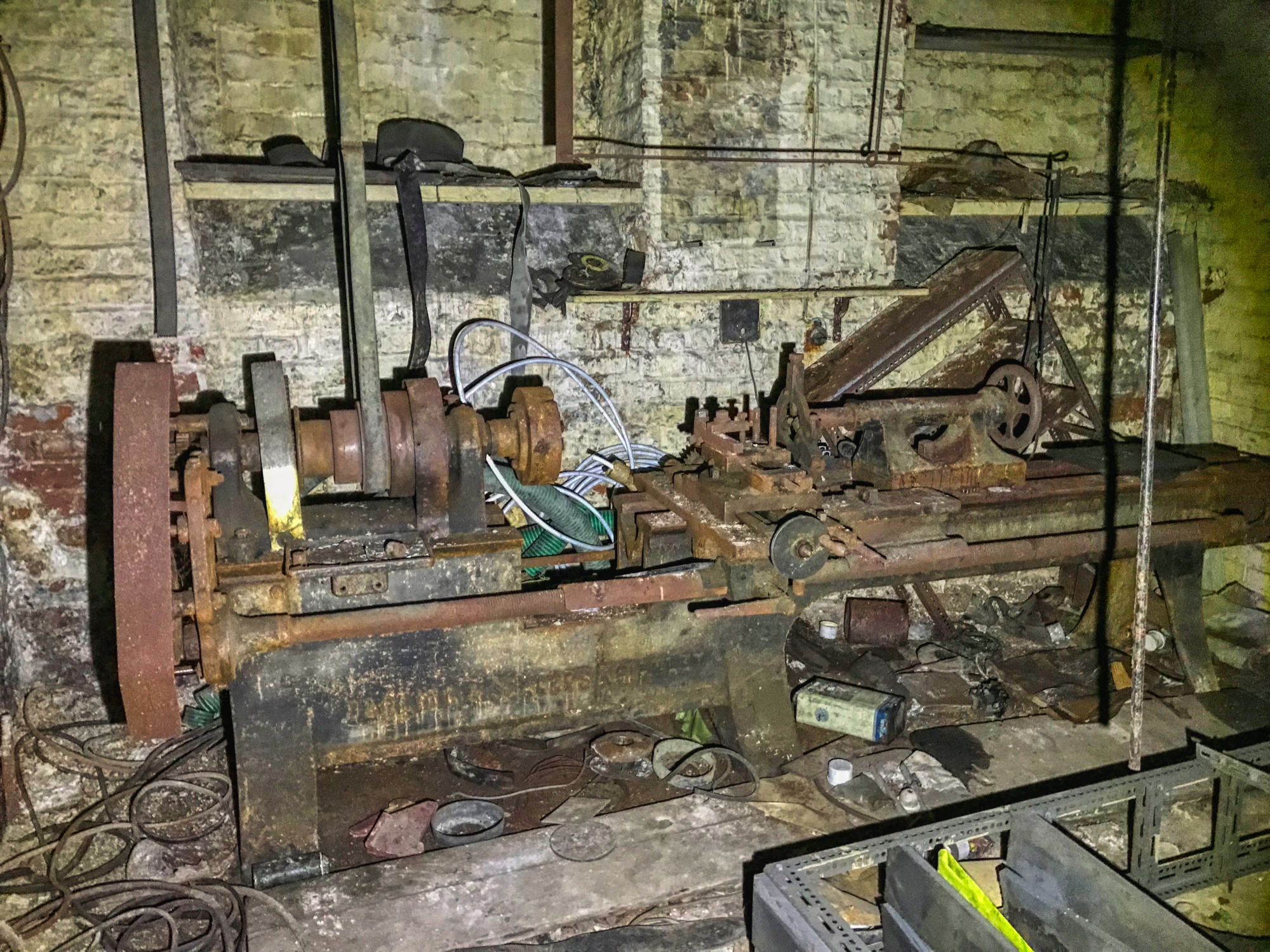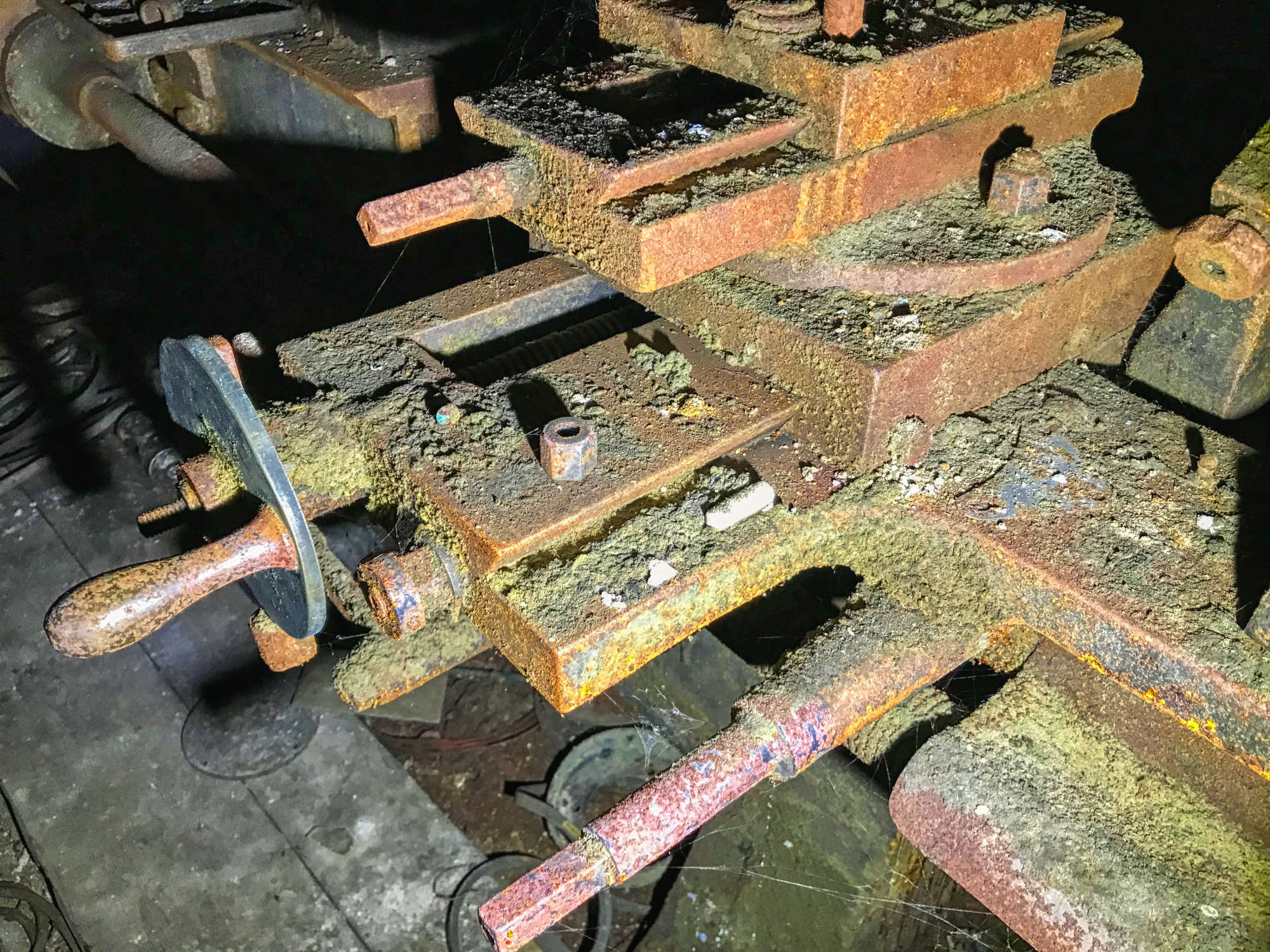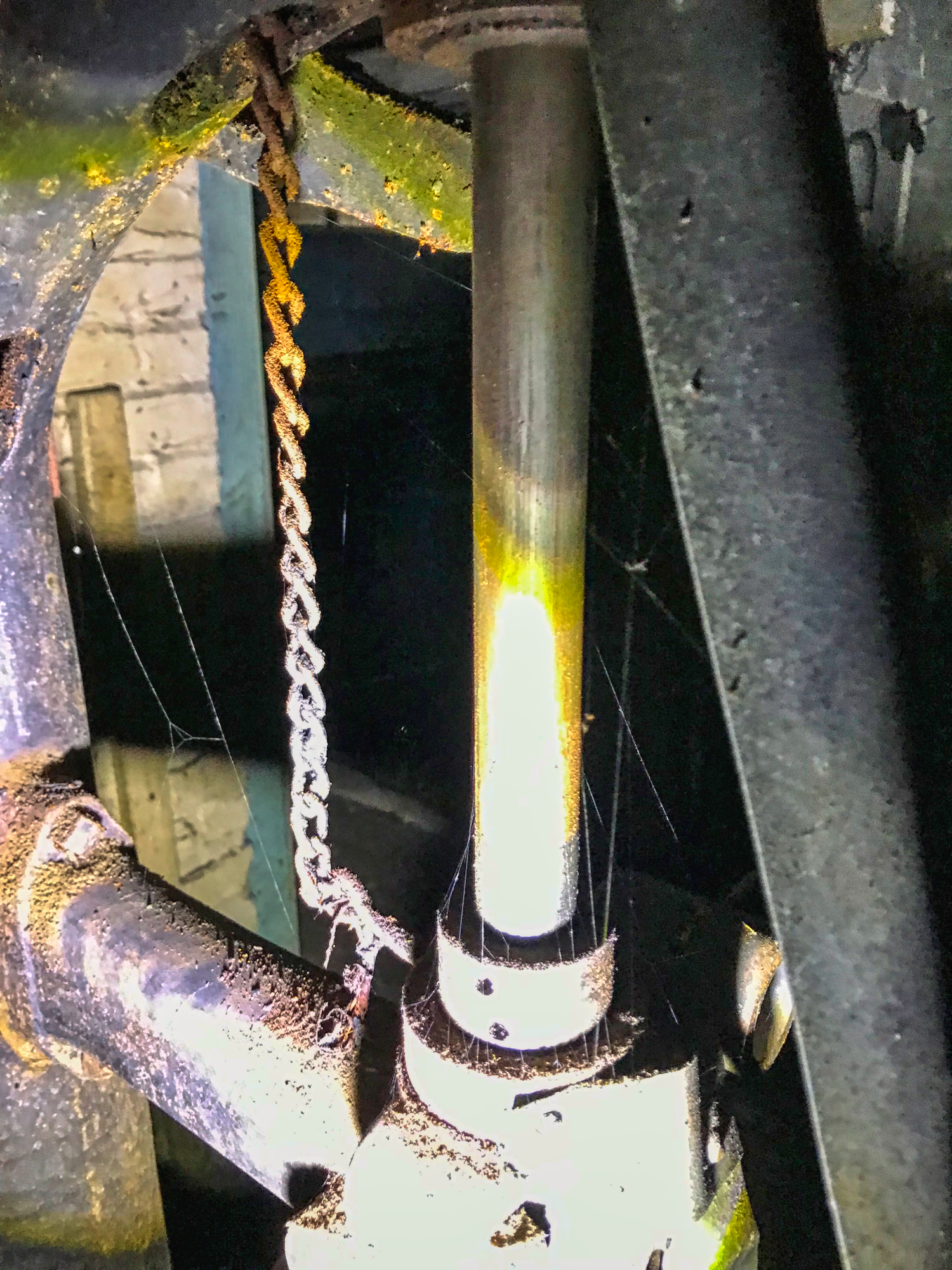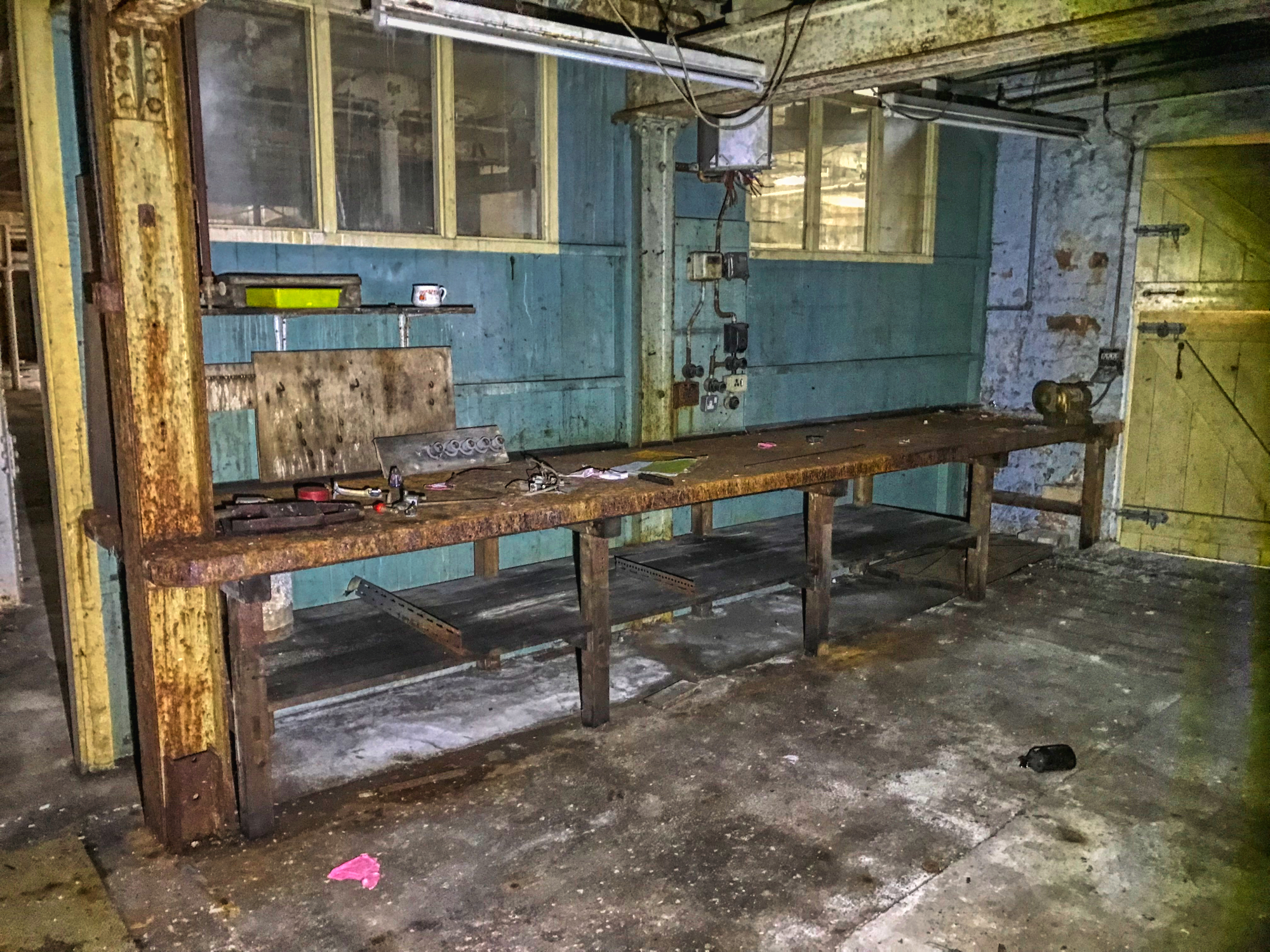 There sure was a lot of rusty shit down there, next to the river.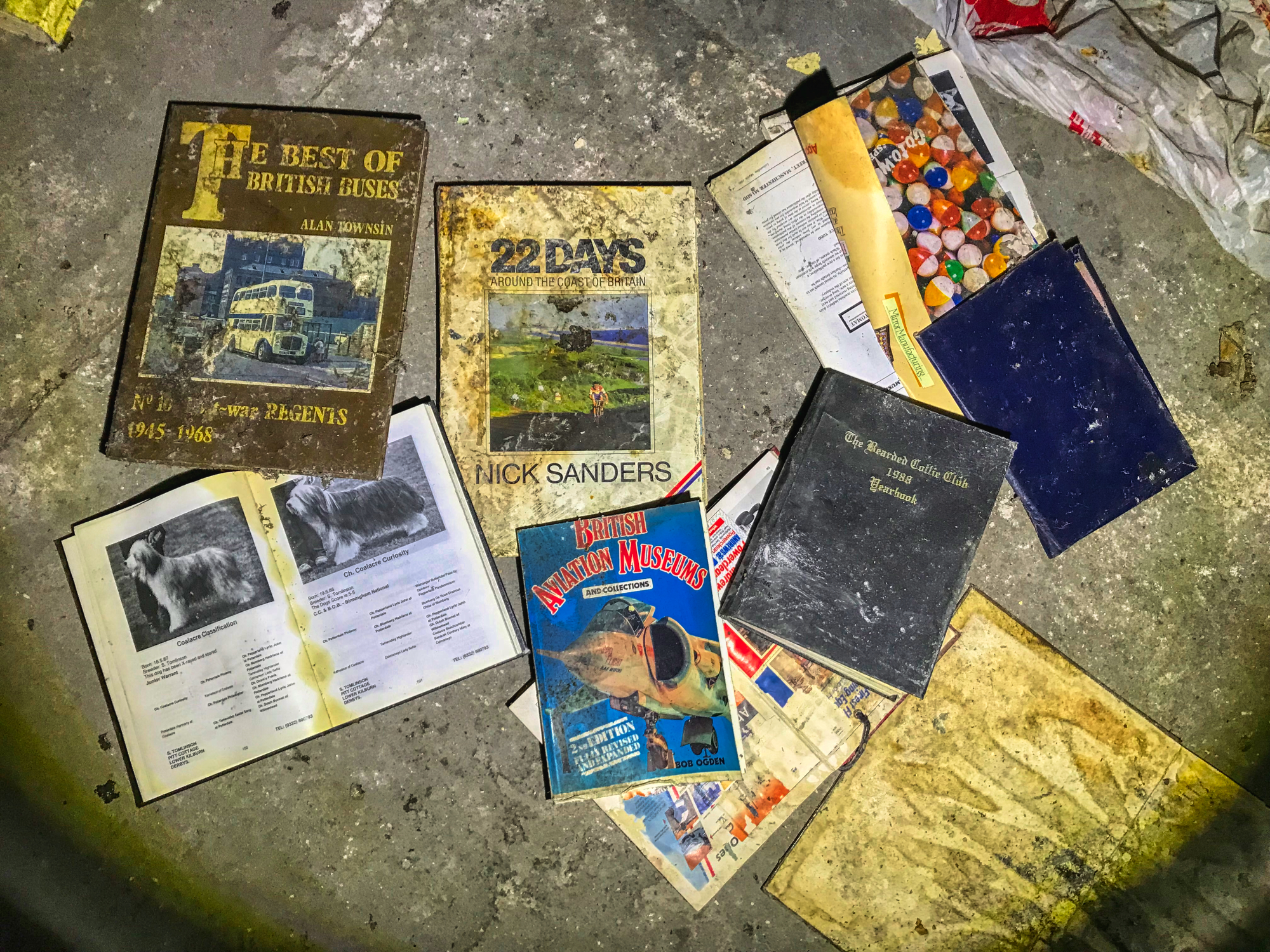 "The Best of British Buses: 1945 – 1968" – I would have liked to leaf through it. They were all sopping wet.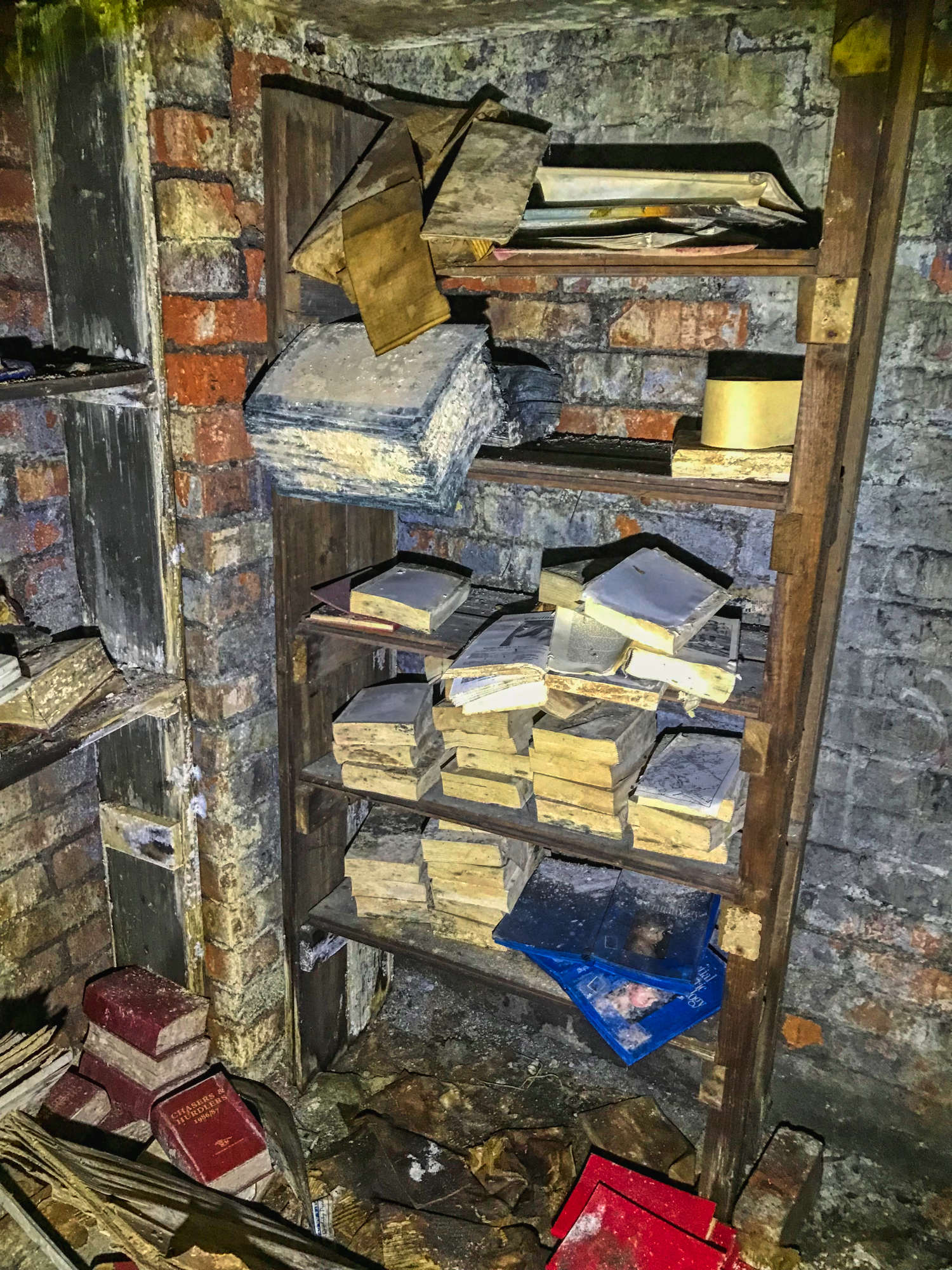 These were even worse. How long had they been left on that shelf?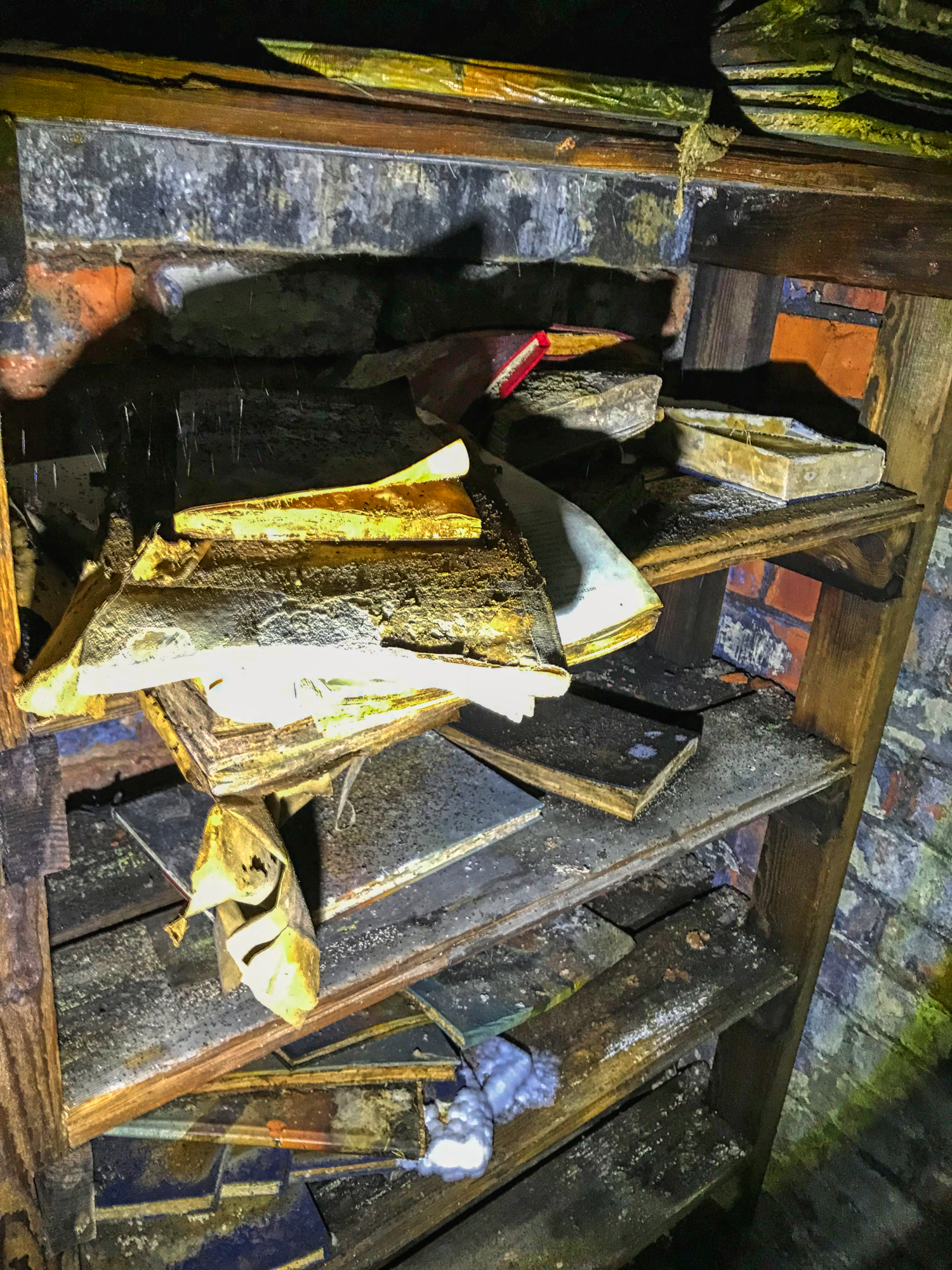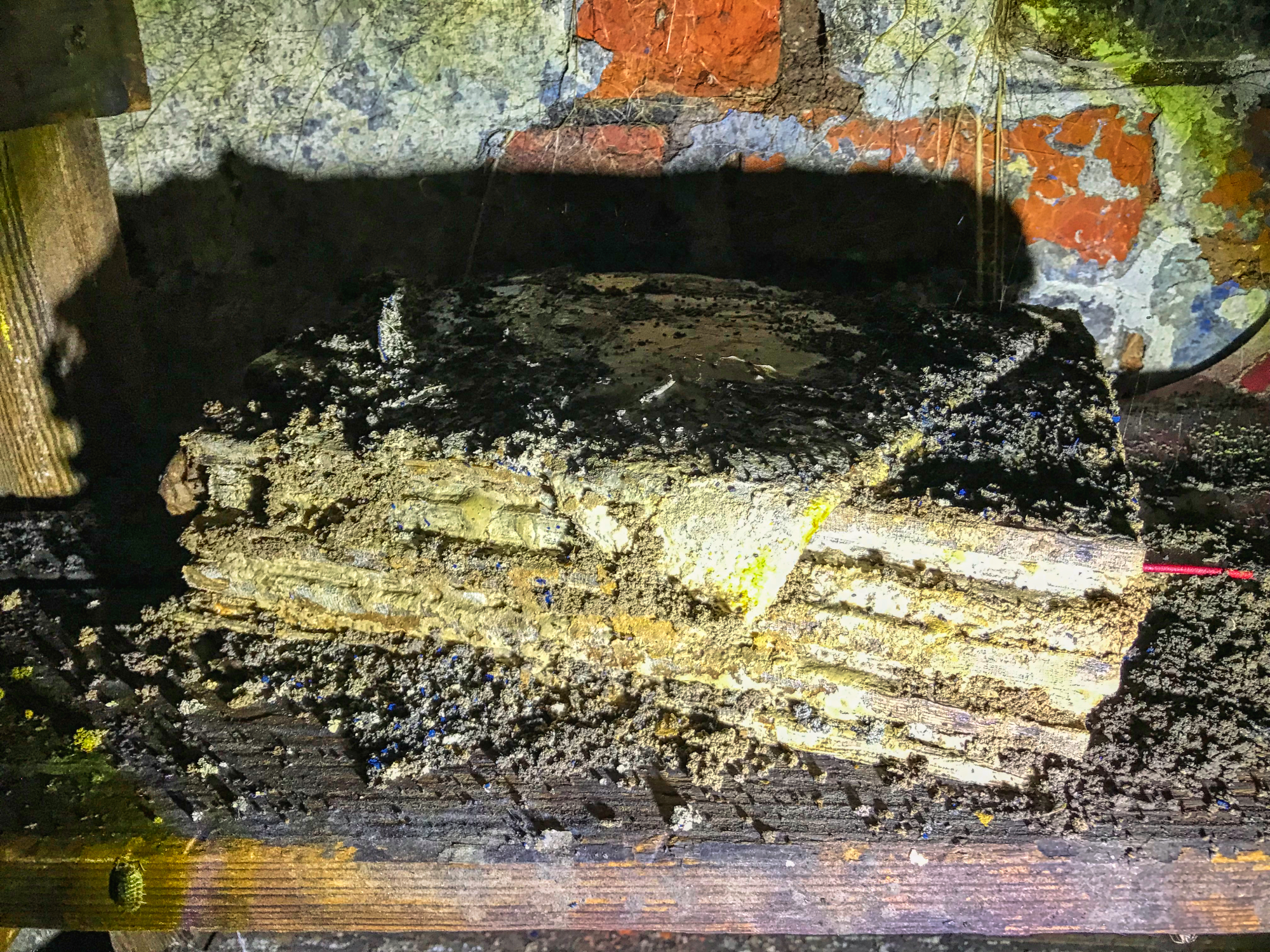 Some of these were obviously ancient manuscripts from the years before Christ (BC).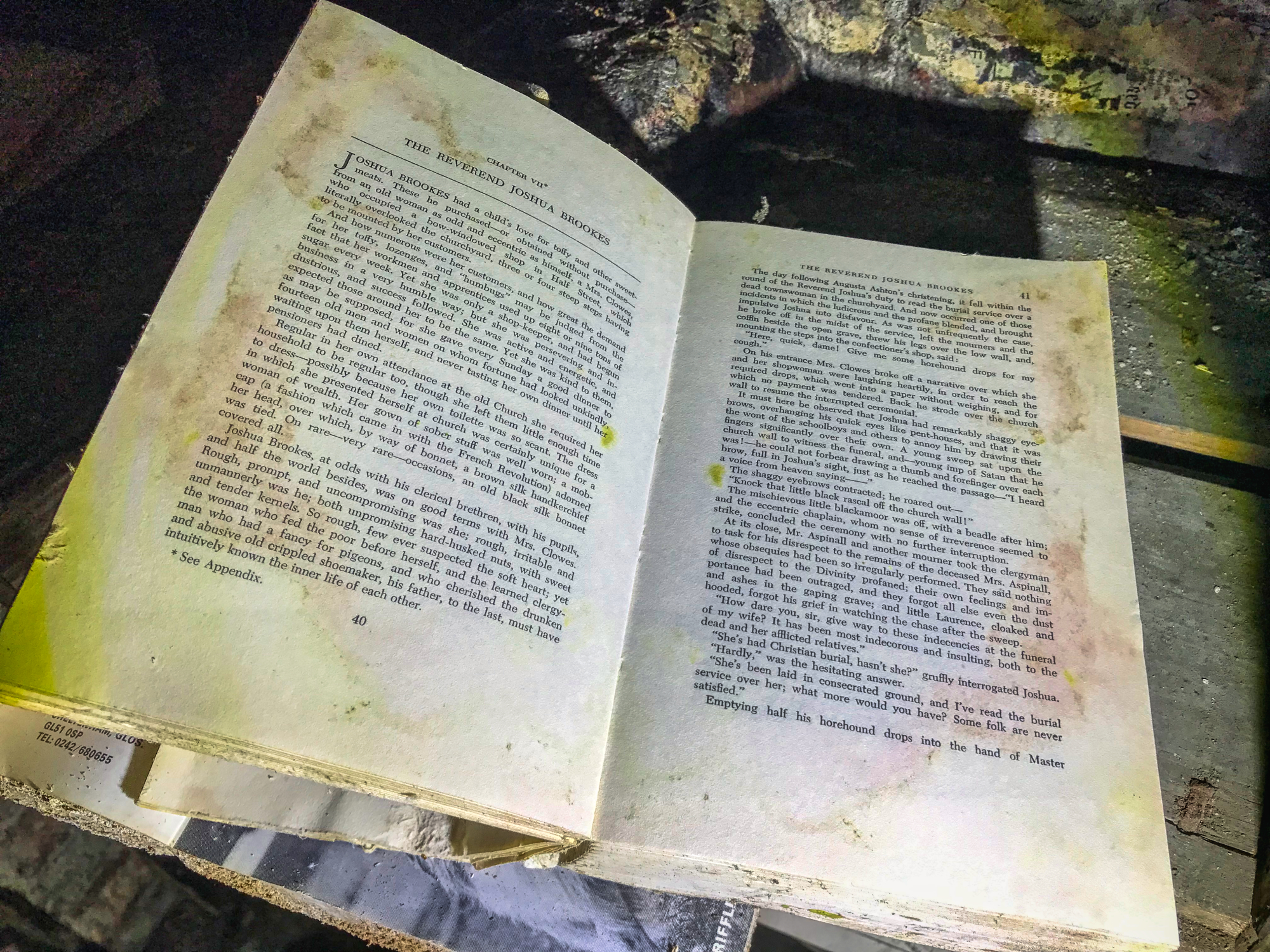 Others were slightly more recent.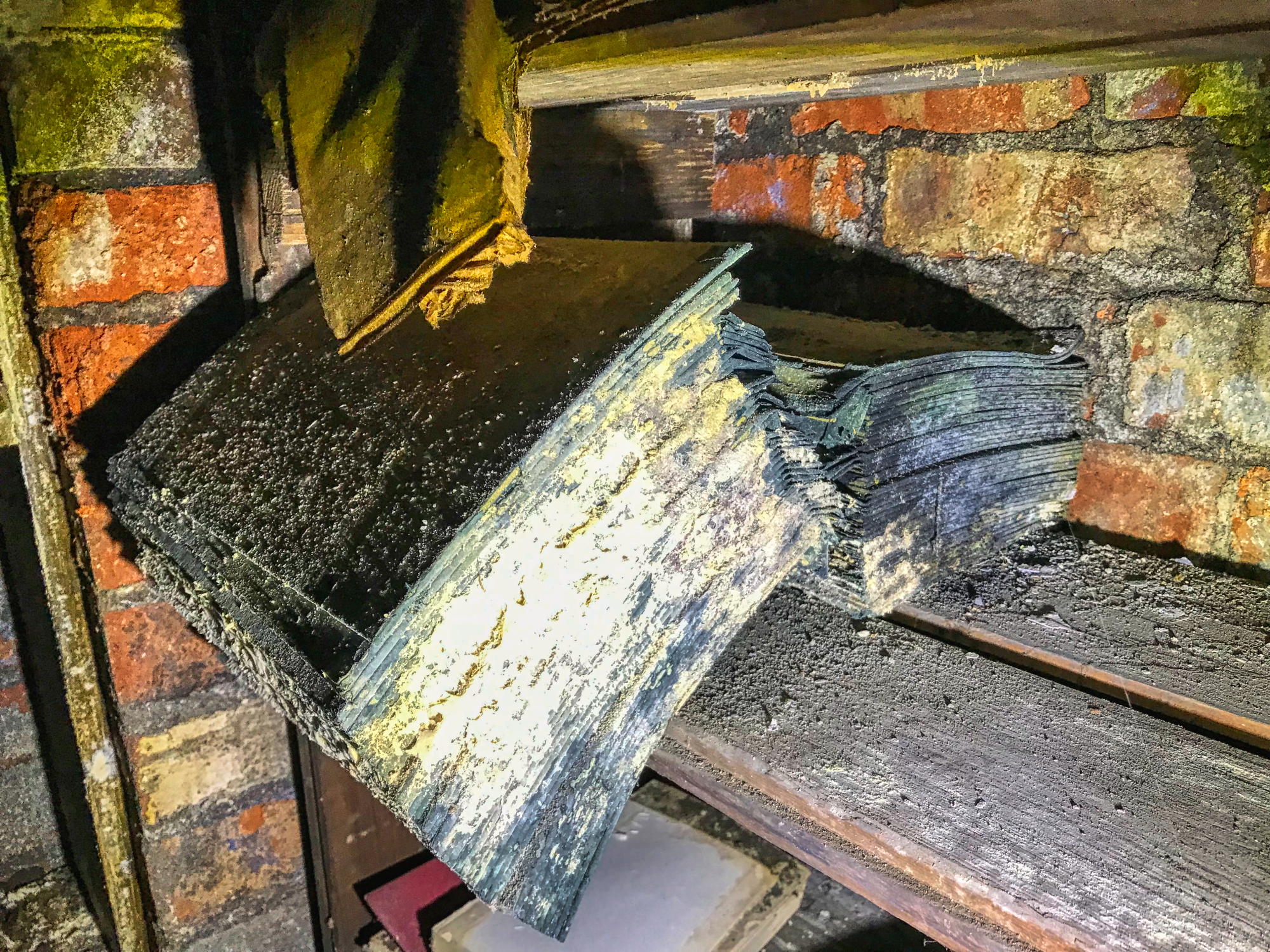 … and others defied gravity staying put when they had no reasonable right.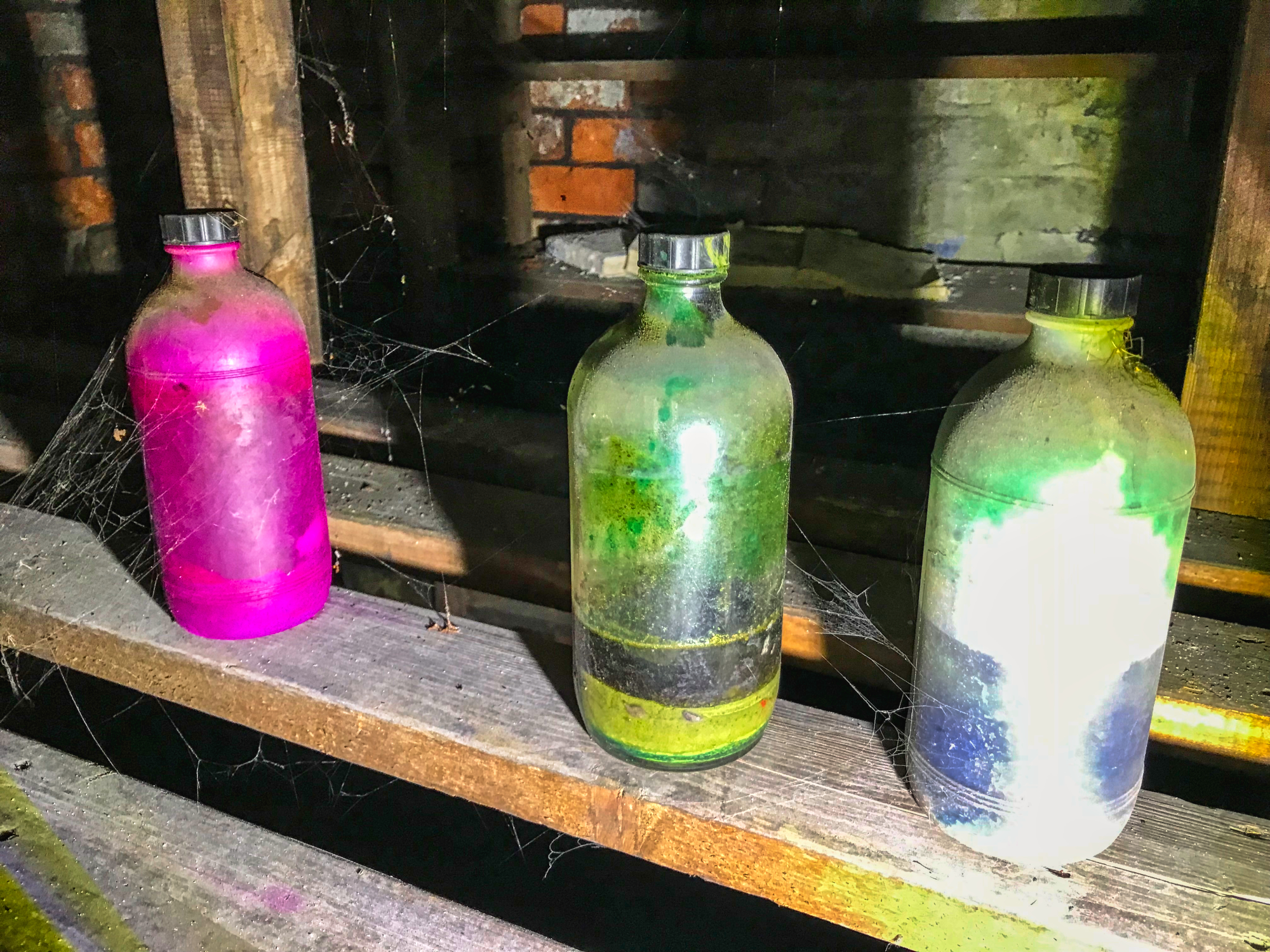 Tonics of the Ancients; fabled, able to grant immortality and eternal youth if consumed.
We left in a daze unable to comprehend what we had just witnessed with @anidiotexplores rigging the door.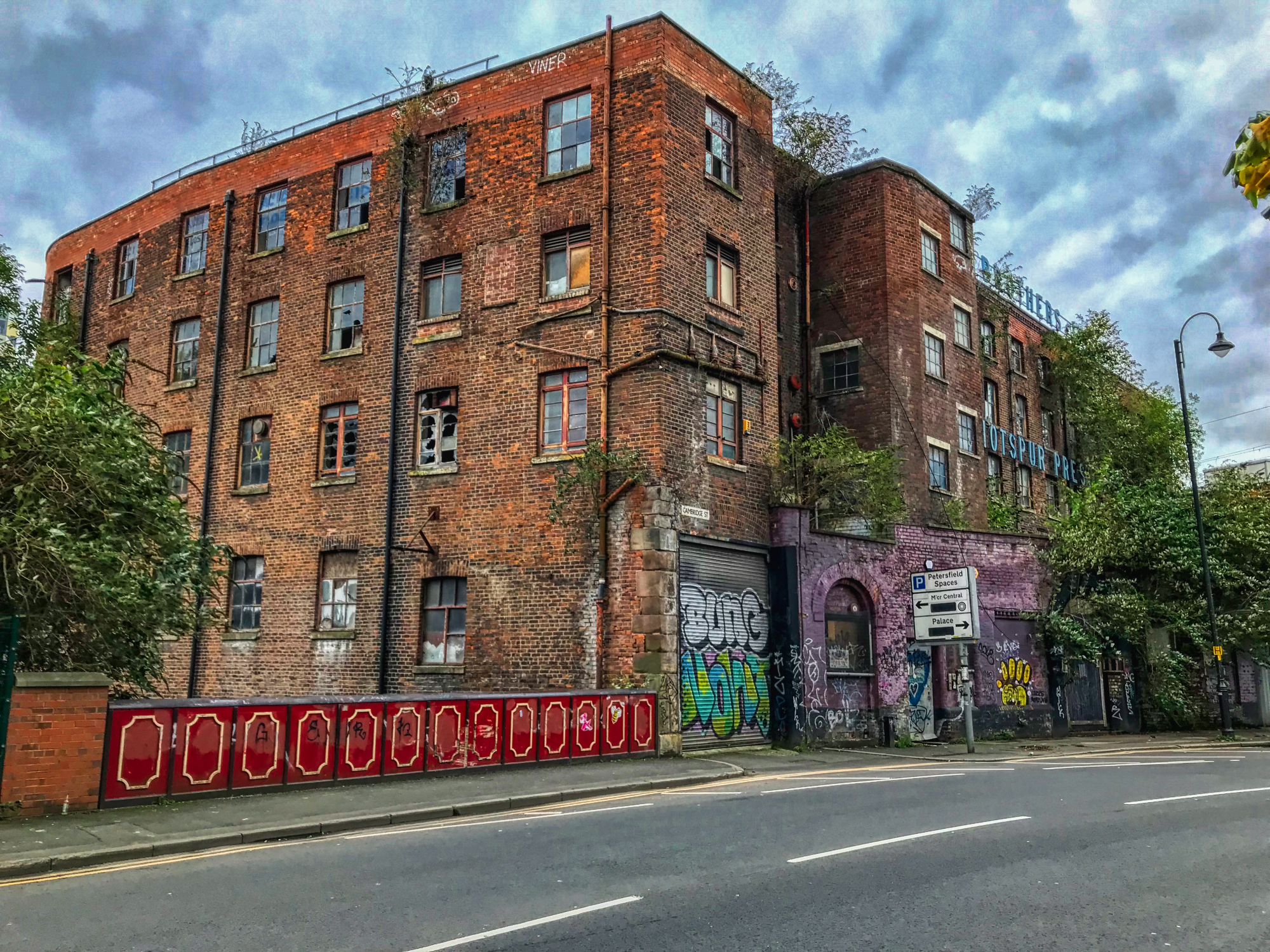 Footnote: This exploration was experienced in October 2021. Since then the 'door' has been magically sealed.
If you want to get at those tonics, you are going to have to get severely drenched and use the river entrance, or jump that massive wall.

Do you like posting your Urbex content and photography for FREE on Facebook and YouTube? I like to get some form of reward for my work and every time I create I do just that. Take a look at The Urbex Community on HIVE.
If you want to keep creating for FREE then ignore what you are reading. If you want to be like me and gain something other than BUGGER ALL for your work then click here and learn about posting on the HIVE blockchain.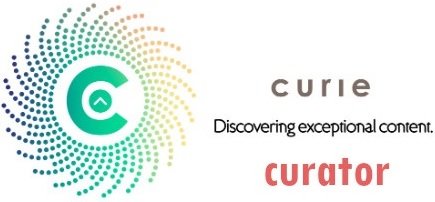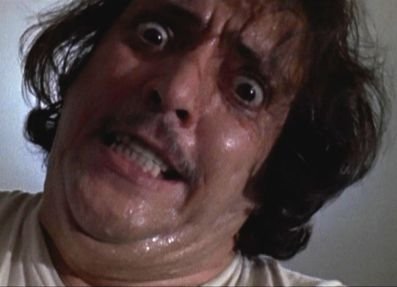 If you found this article so invigorating that you are now a positively googly-eyed, drooling lunatic with dripping saliva or even if you liked it just a bit, then please upvote, comment, rehive, engage me or all of these things.
---
---