Fails of the Urban Explorer: Nearly All Churches

I couldn't manage FOUR churches so THREE and an abomination will have to suffice.
The fails are now coming thick and fast. Whereas in 2020 and 2021 I would add TEN locations to an all-day agenda and expect to infiltrate SIX or SEVEN, it's now down to THREE.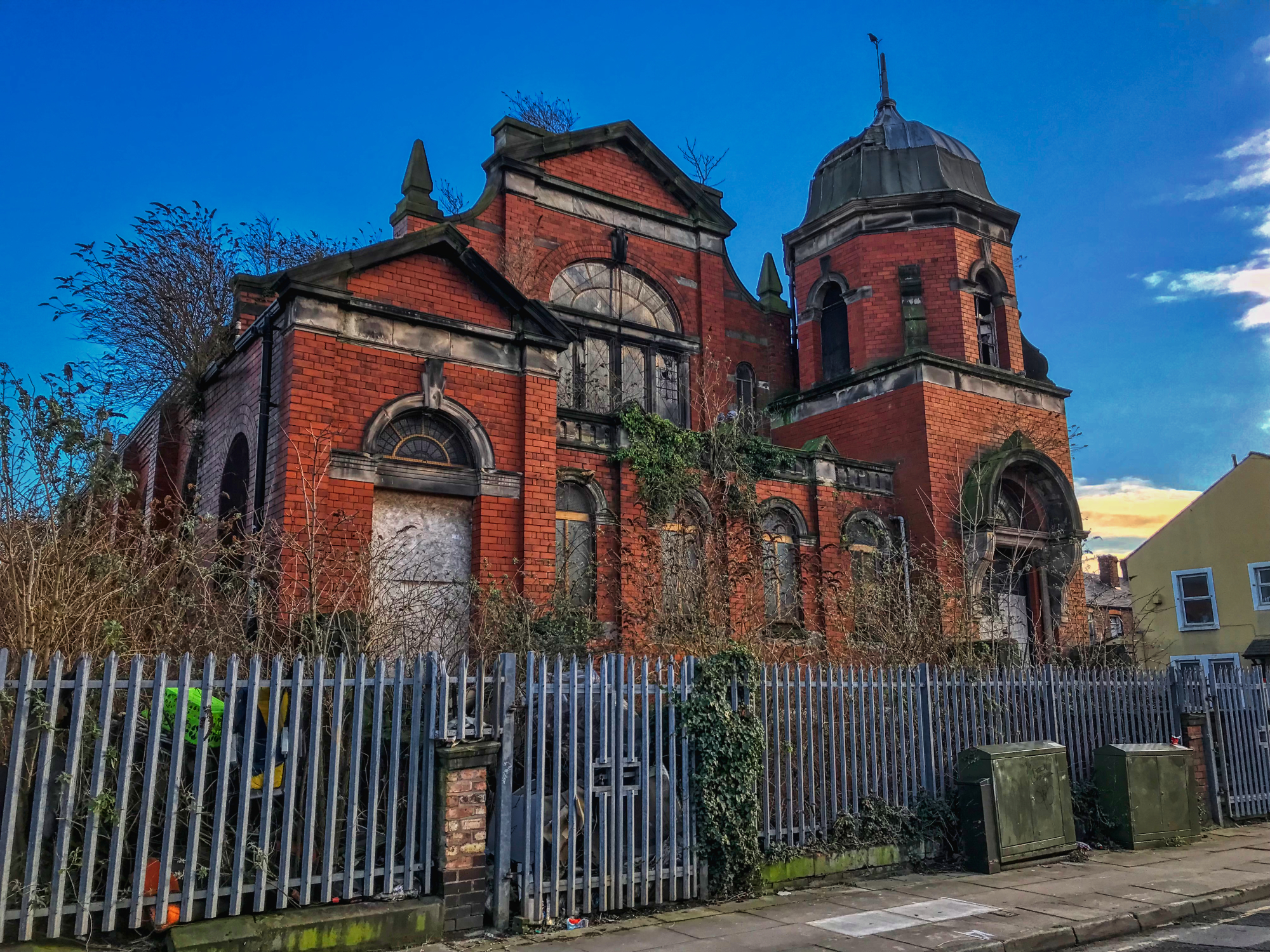 Talk about depreciation in expectations. I don't generally explore during the winter months as the weather makes it less fun but have done a couple of full days. None have been particularly fruitful.
Some of the below are the paltry yields I have been gaining.

St Huberts Church
It was not on my list, in fact, something else was close-by which was unsurprisingly sealed, and then St Hubert's showed up.
Talk about gothic and enticing, I wanted in as soon as I saw it. There was just one problem and that was its location on an exceptionally busy street.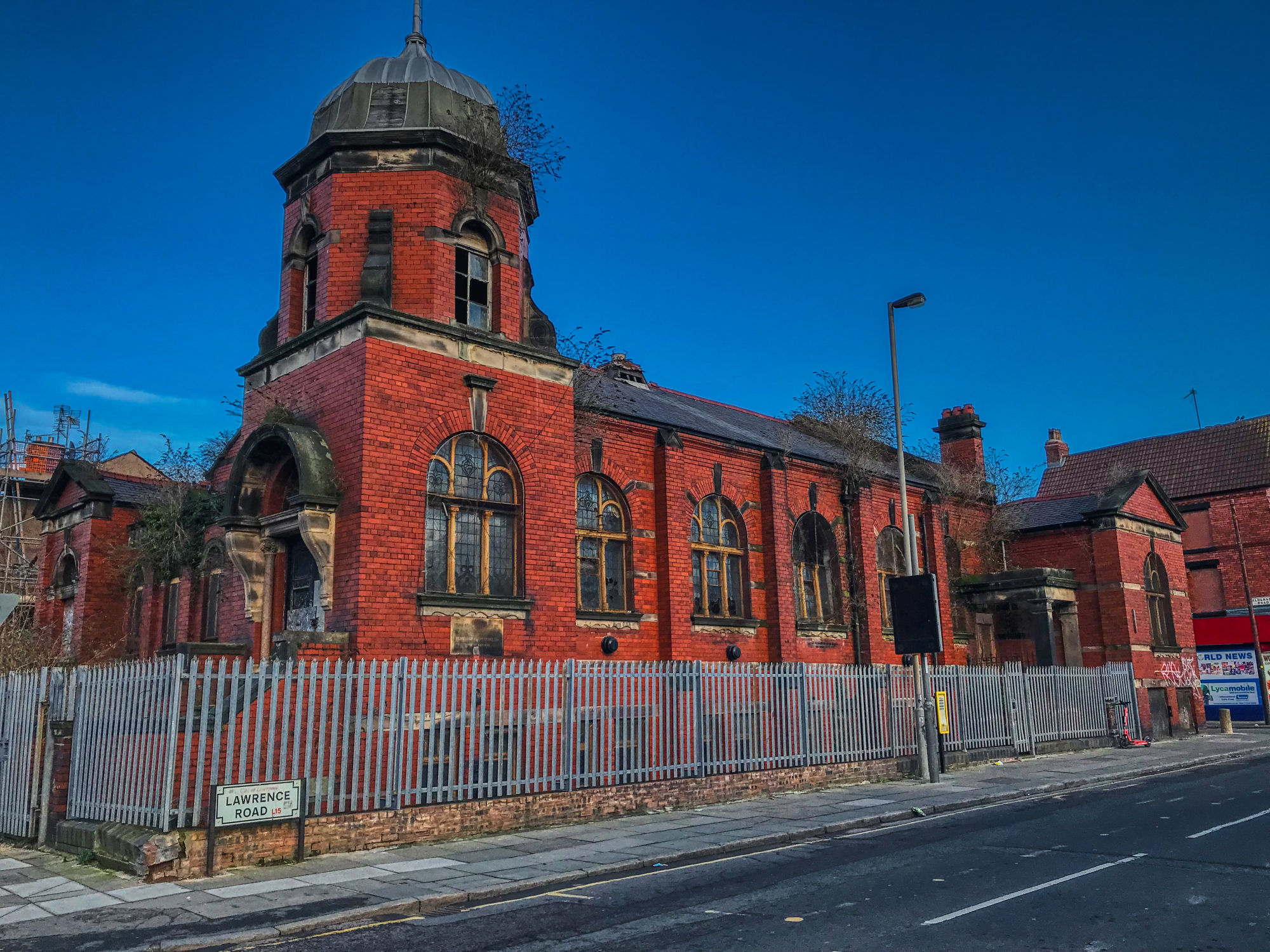 So busy that a woman stopped us, guessed what we were up to, and gave us some useful information.
It could have been bullshit, as I have not seen it doing the rounds but the claims were, many have been inside, there are goodies in there and that's the way in.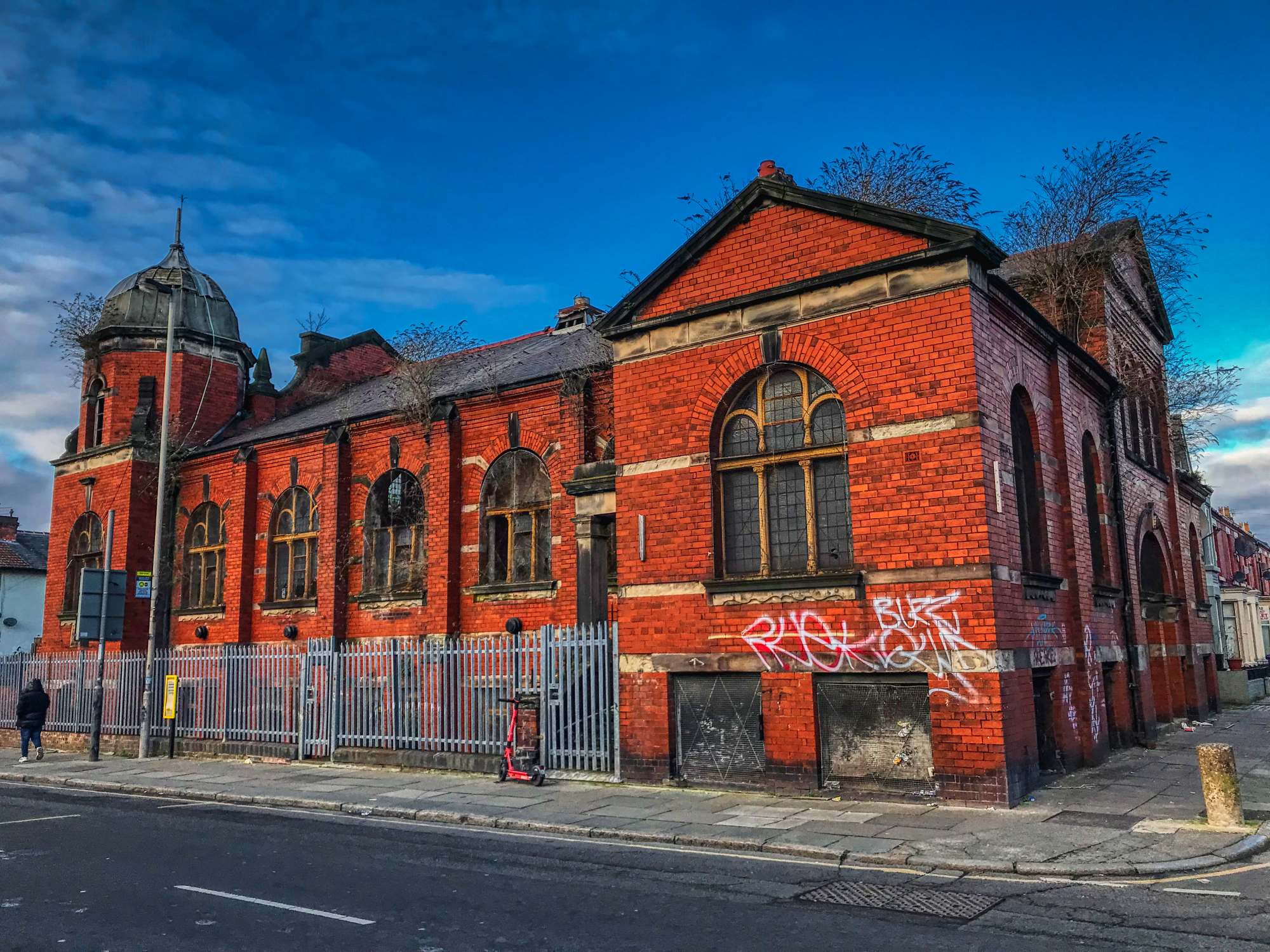 The way in was a jump over that testicle crunching metal fence, a shimmy along the wall, jump down and in that door.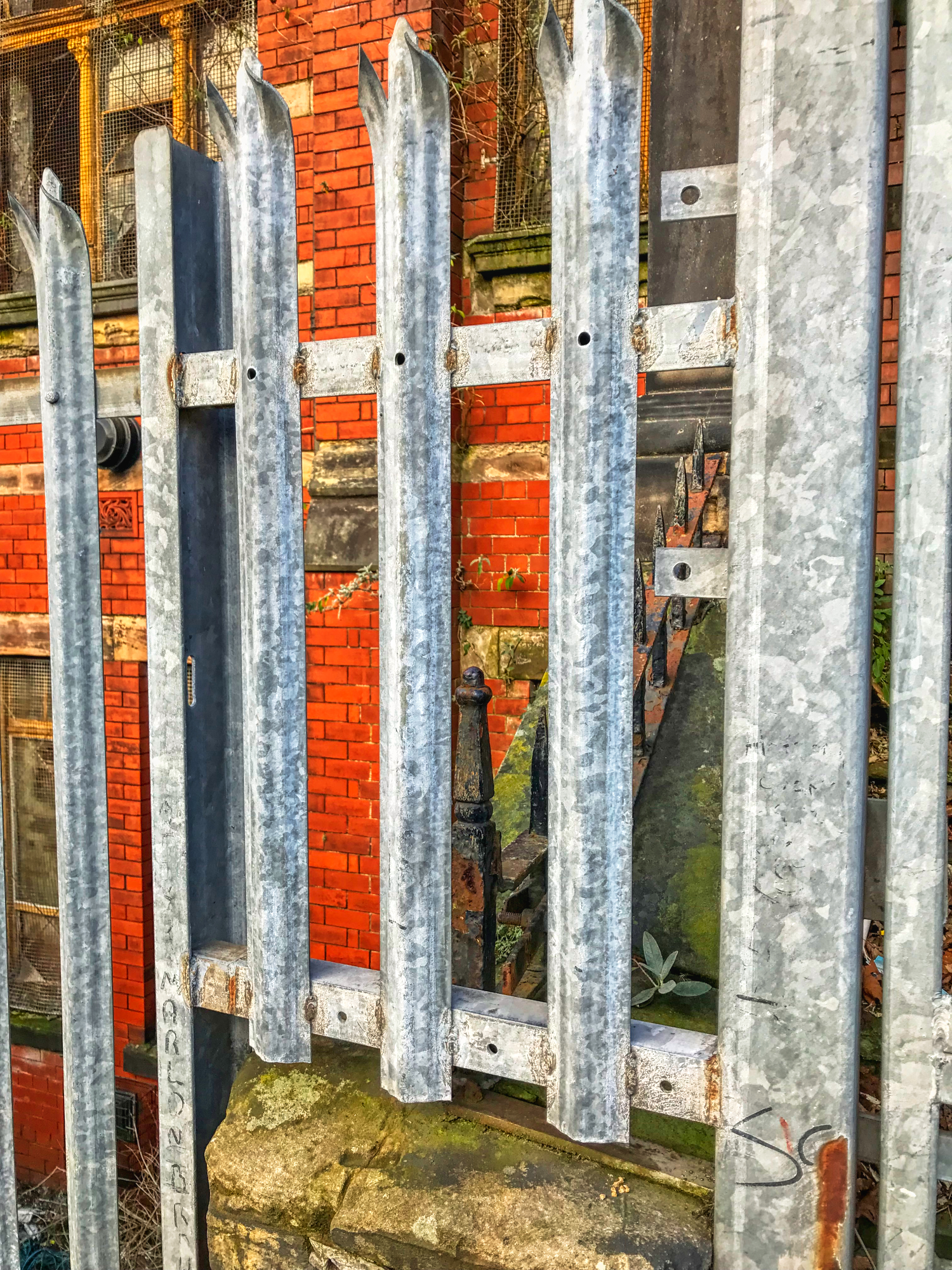 It's all quite achievable except for the fact of the many milling people. I do intend to re-visit St Hubert's and fuck the consequences.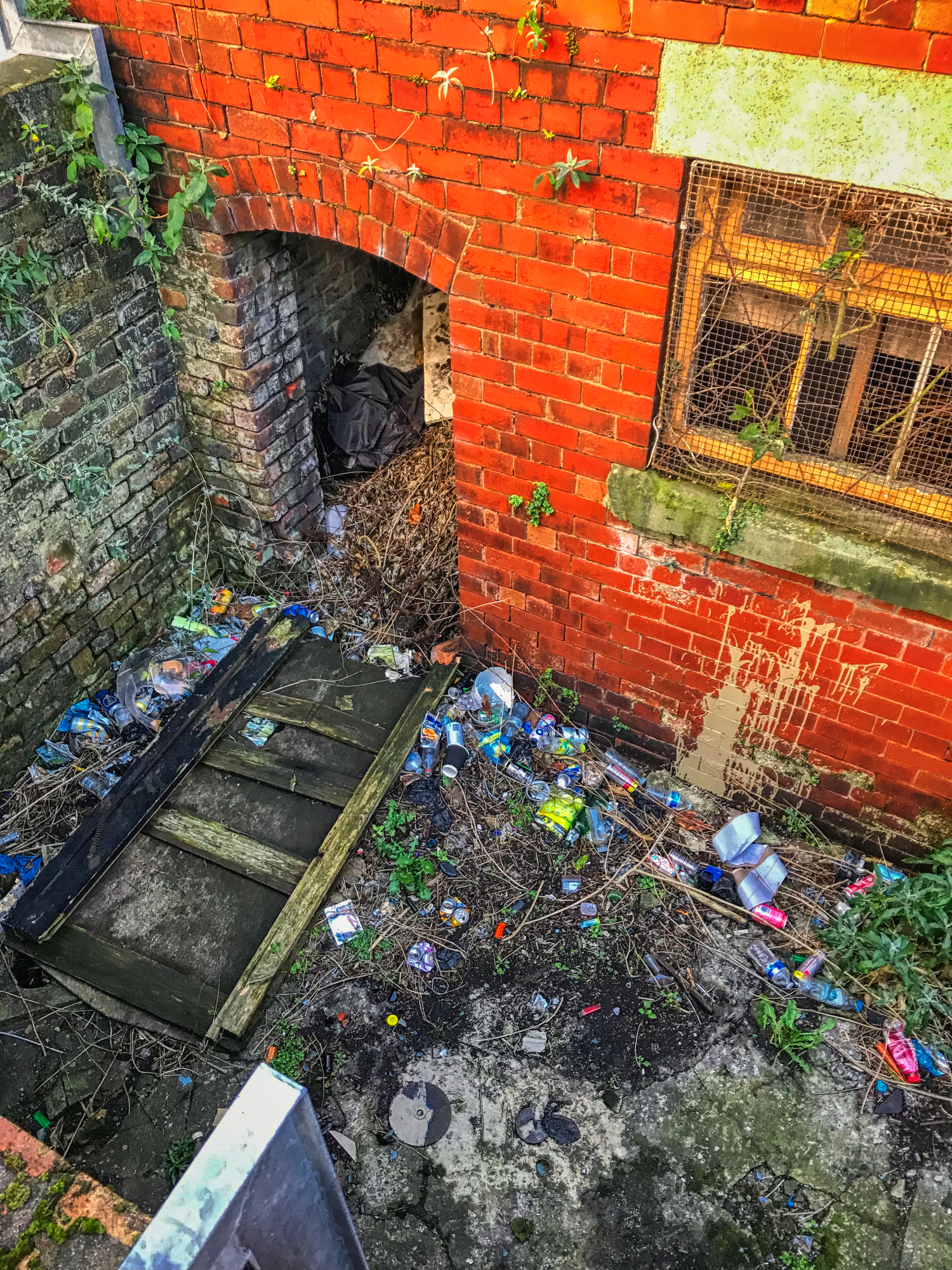 That door better be the way in, and not be blocked by a ton of shit in the way, or I will be filing a lawsuit against the said woman for misinformation.

St Andrews Church
Lately, I have been having a little more success with these houses of god but you wouldn't think so with this post.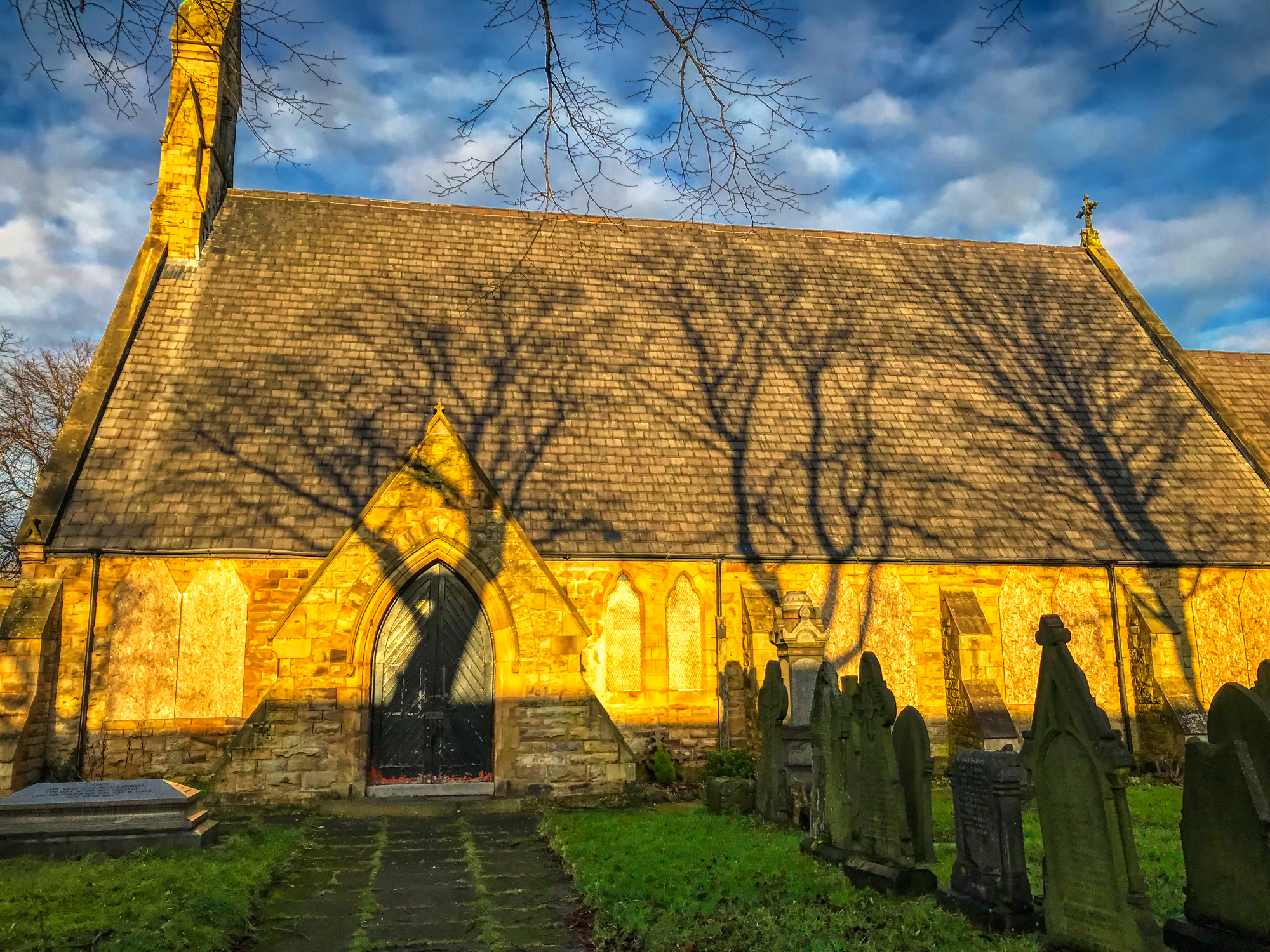 Little expectation was sought after viewing St Andrews from the roadside.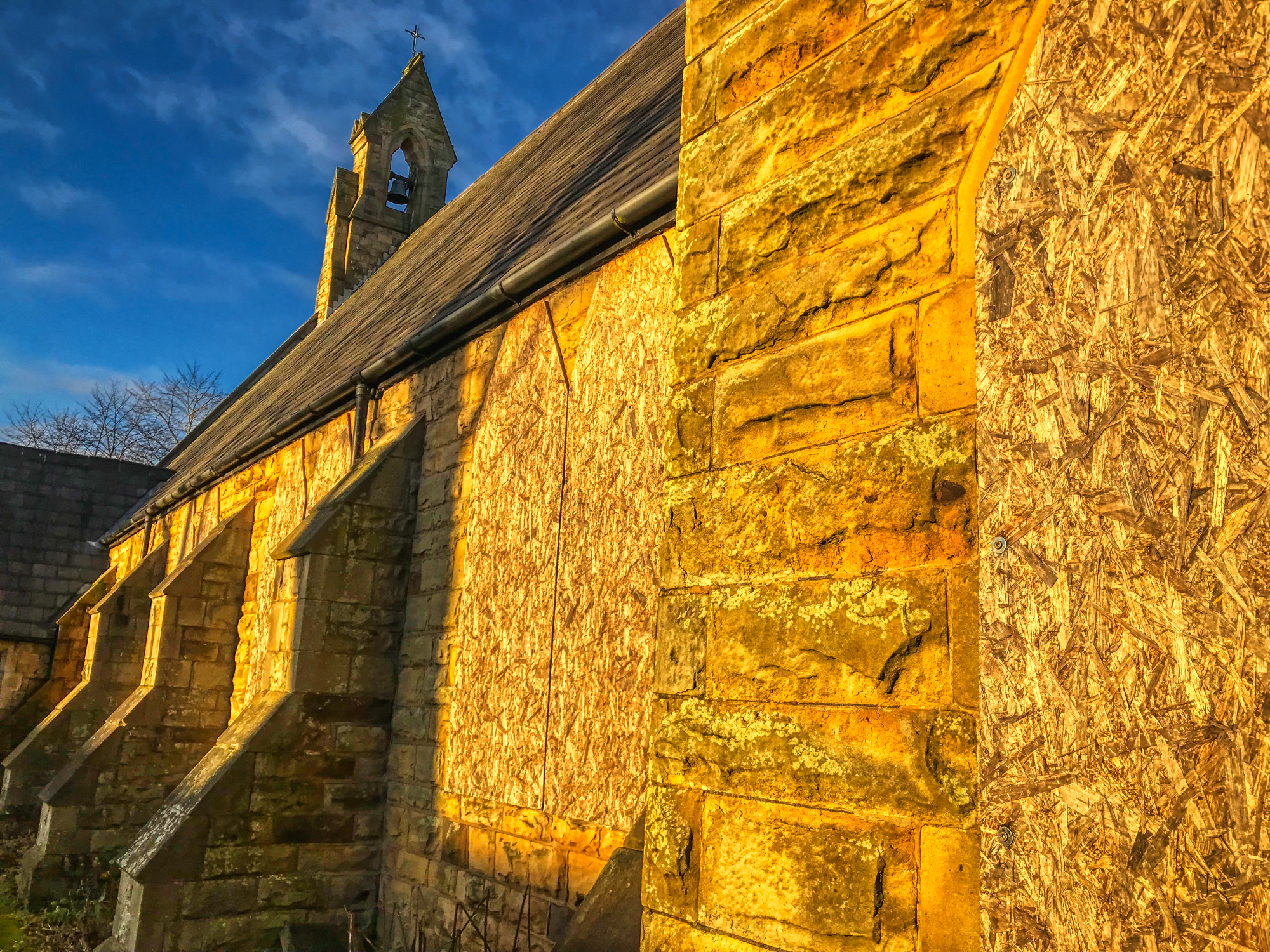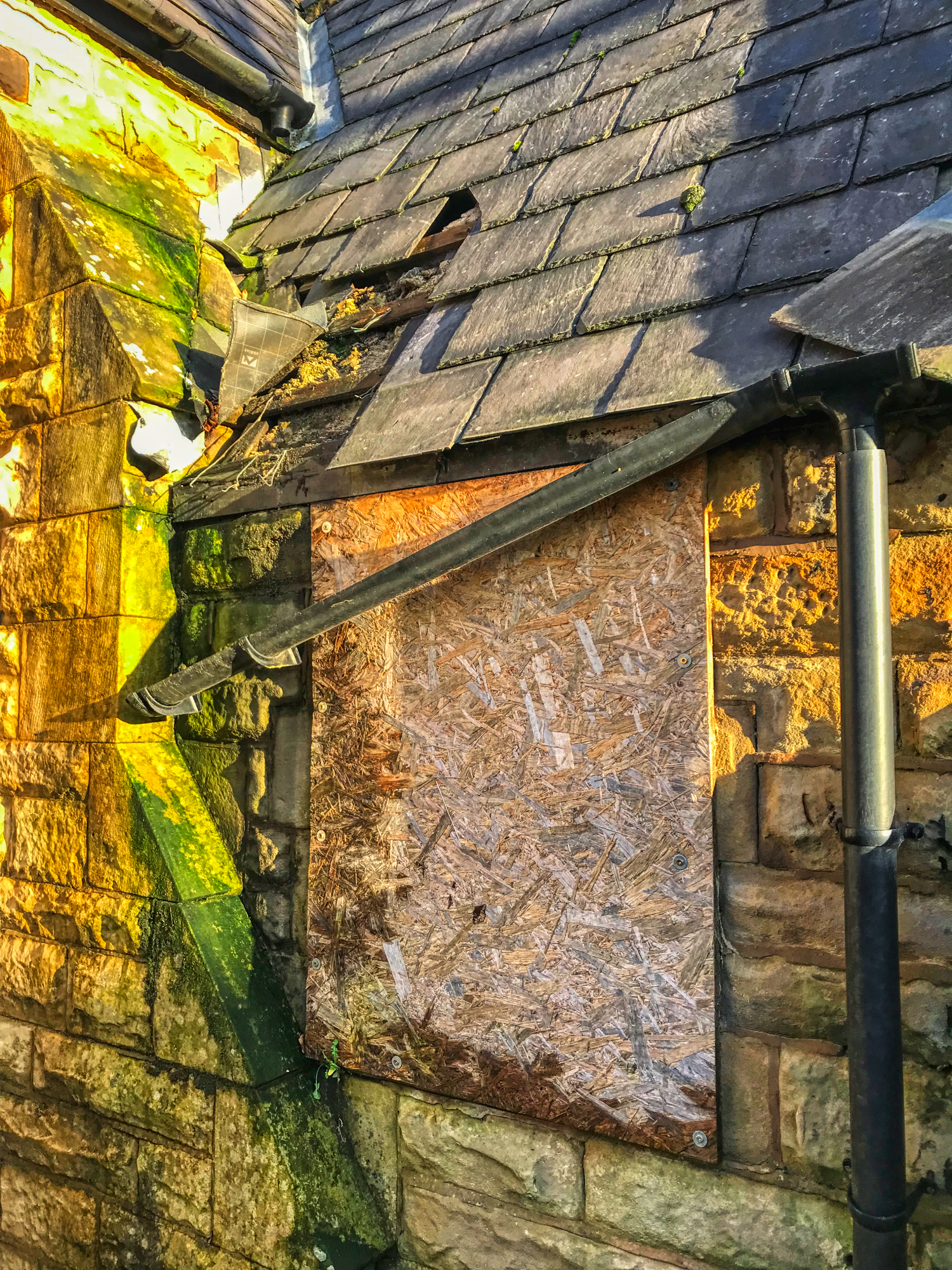 New boarding, and there could well be concrete blocks behind it all. Someone had tried to burn their way inside and failed.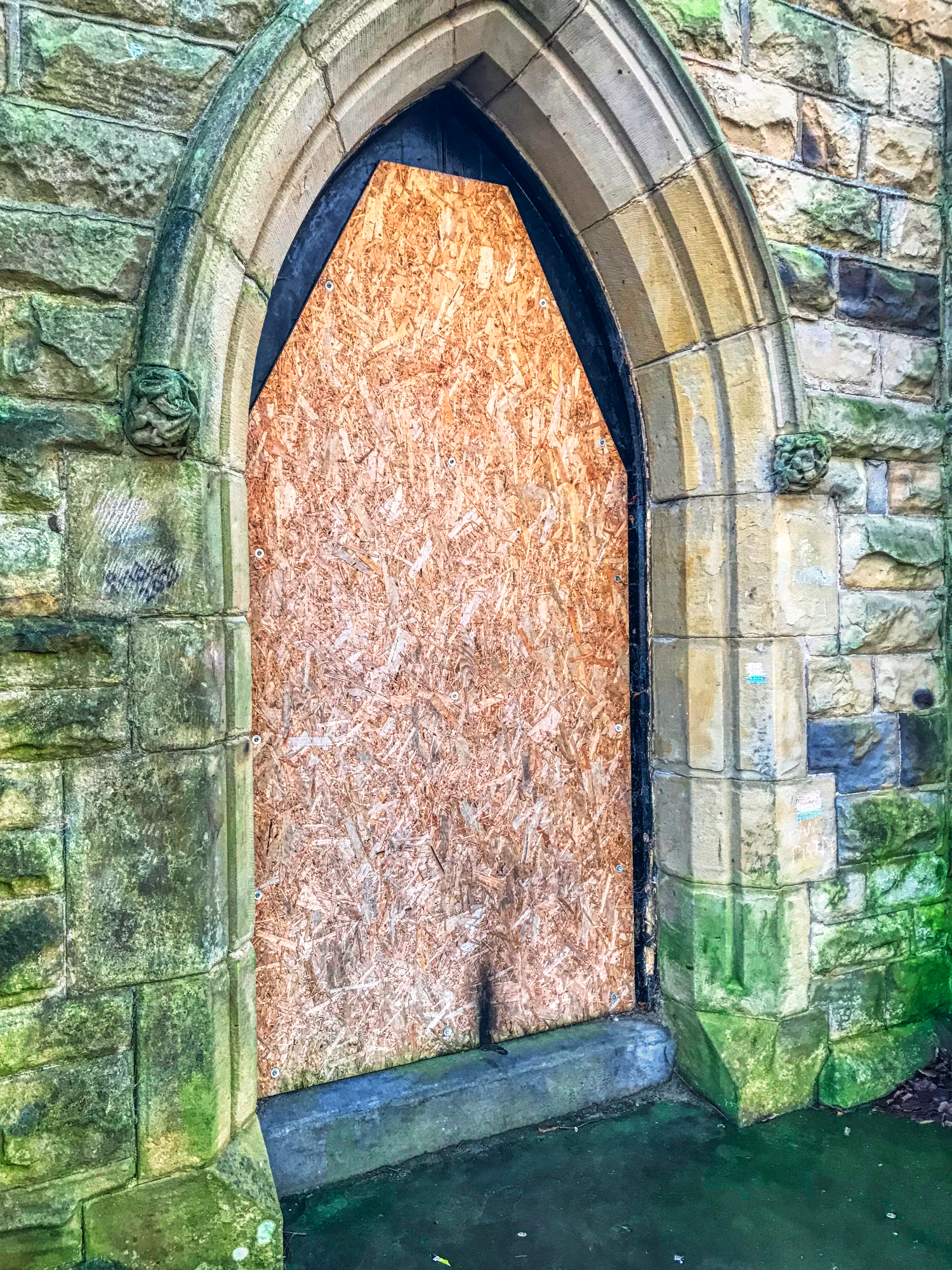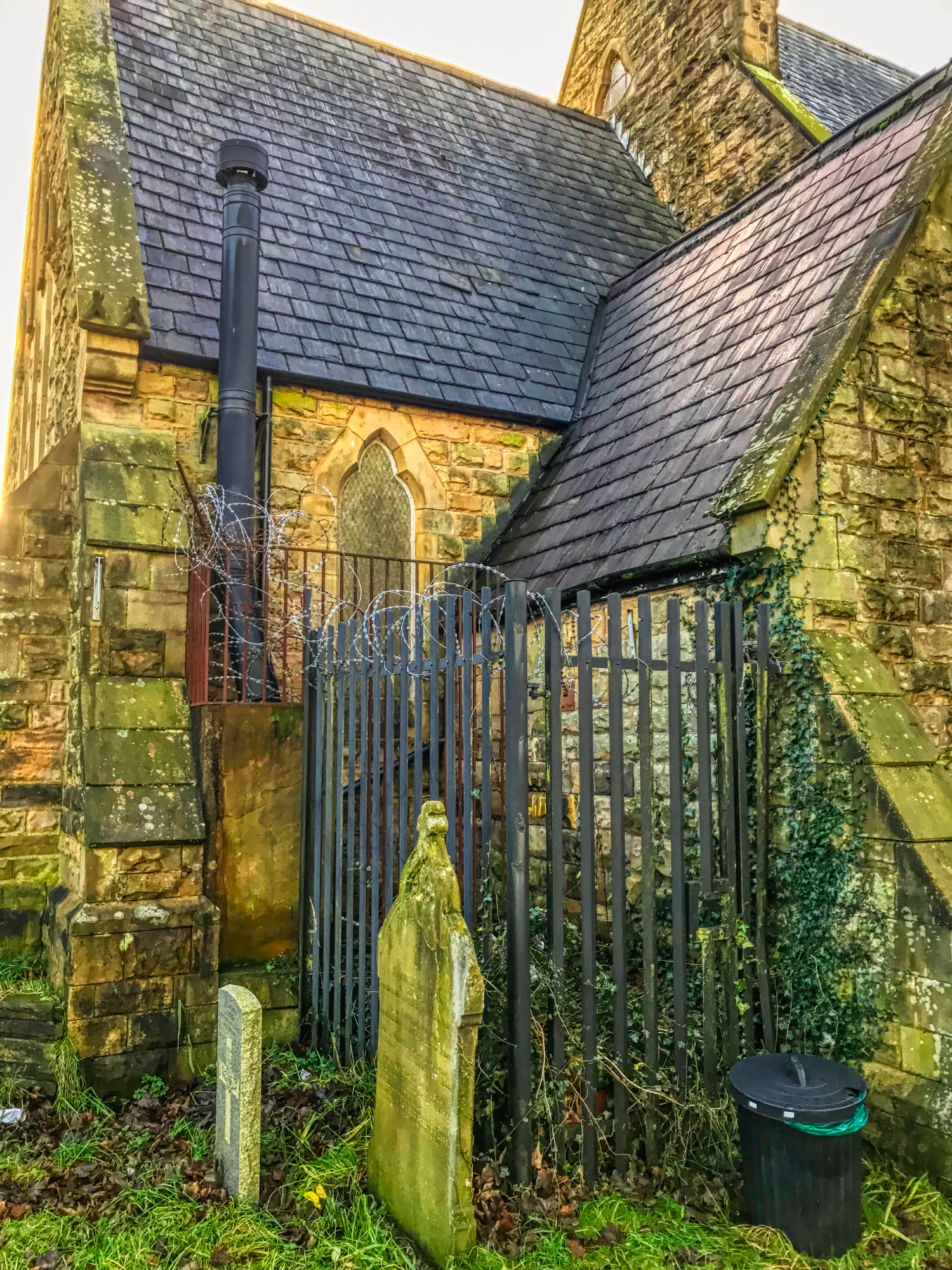 Is all that razor wire necessary? It's not like there's anything in that section.
Even the windows atop that non-climbable building are boarded. My ladders get little use of late.

The Abomination
I don't know what this is besides a right mess of urban ruin sitting close to the centre of Liverpool.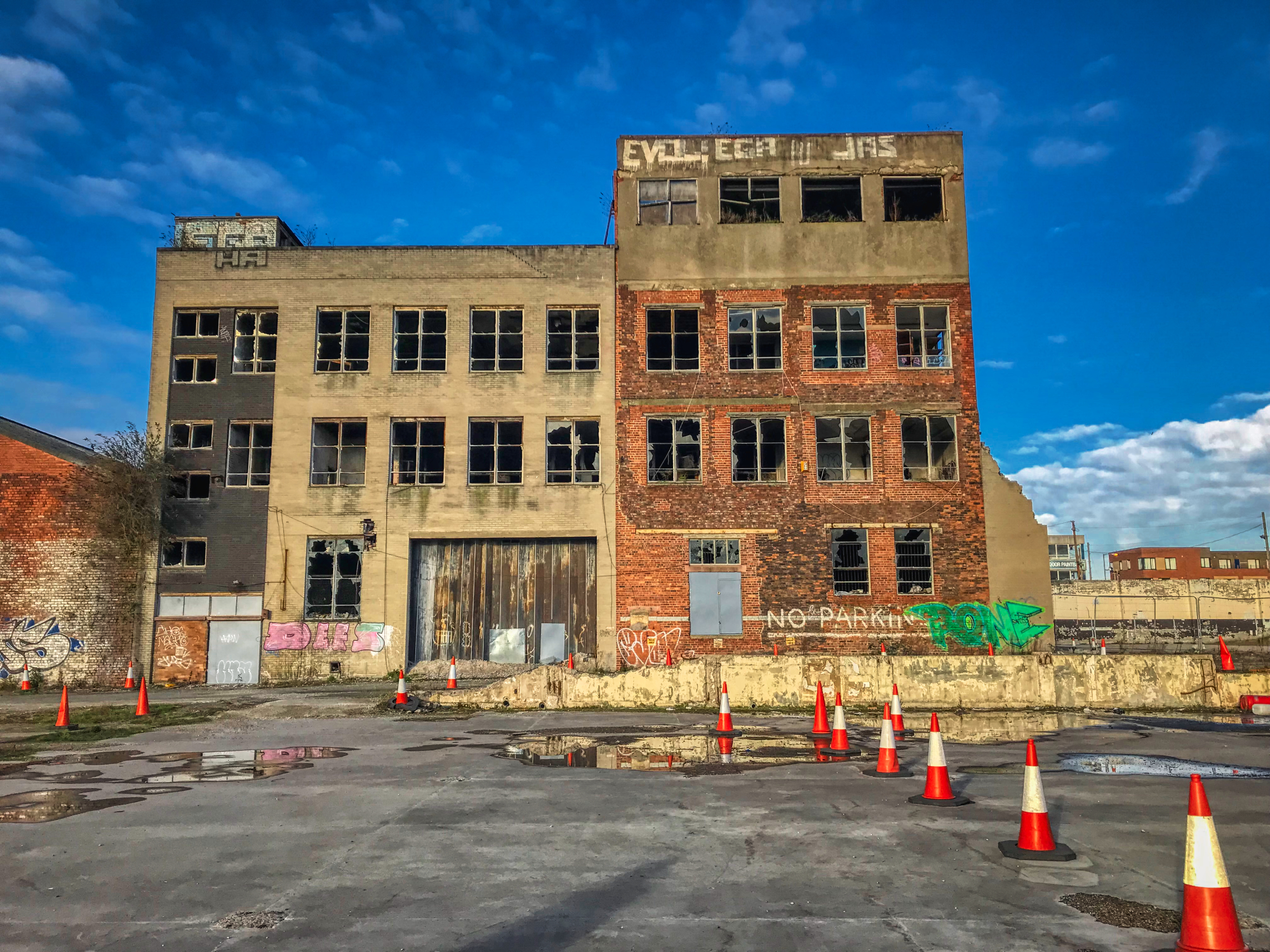 The city is famous for thieves, especially car thieves but what is in there that makes it so important to lock up?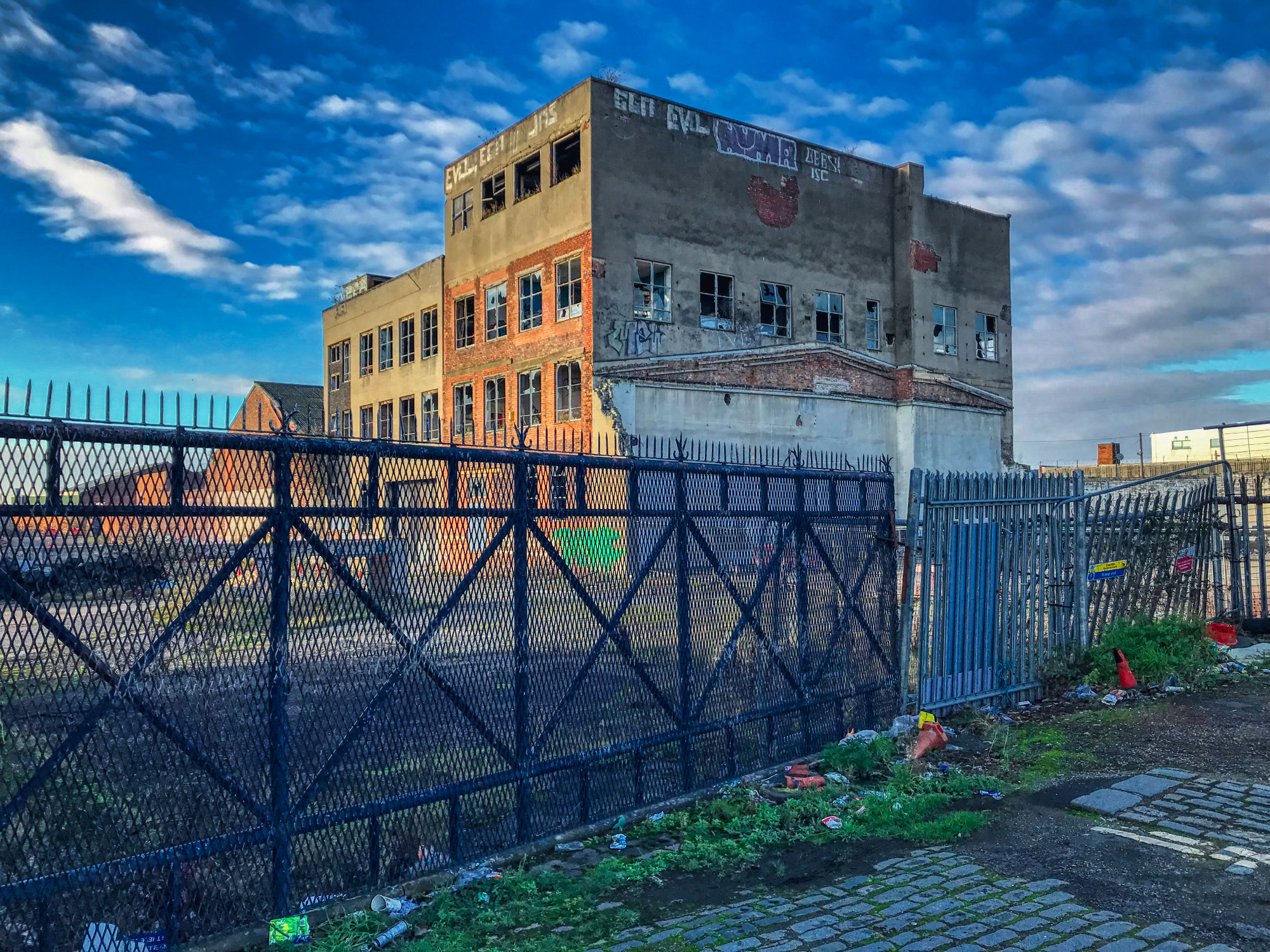 We gained entrance to the grounds to find high walls, and barred windows.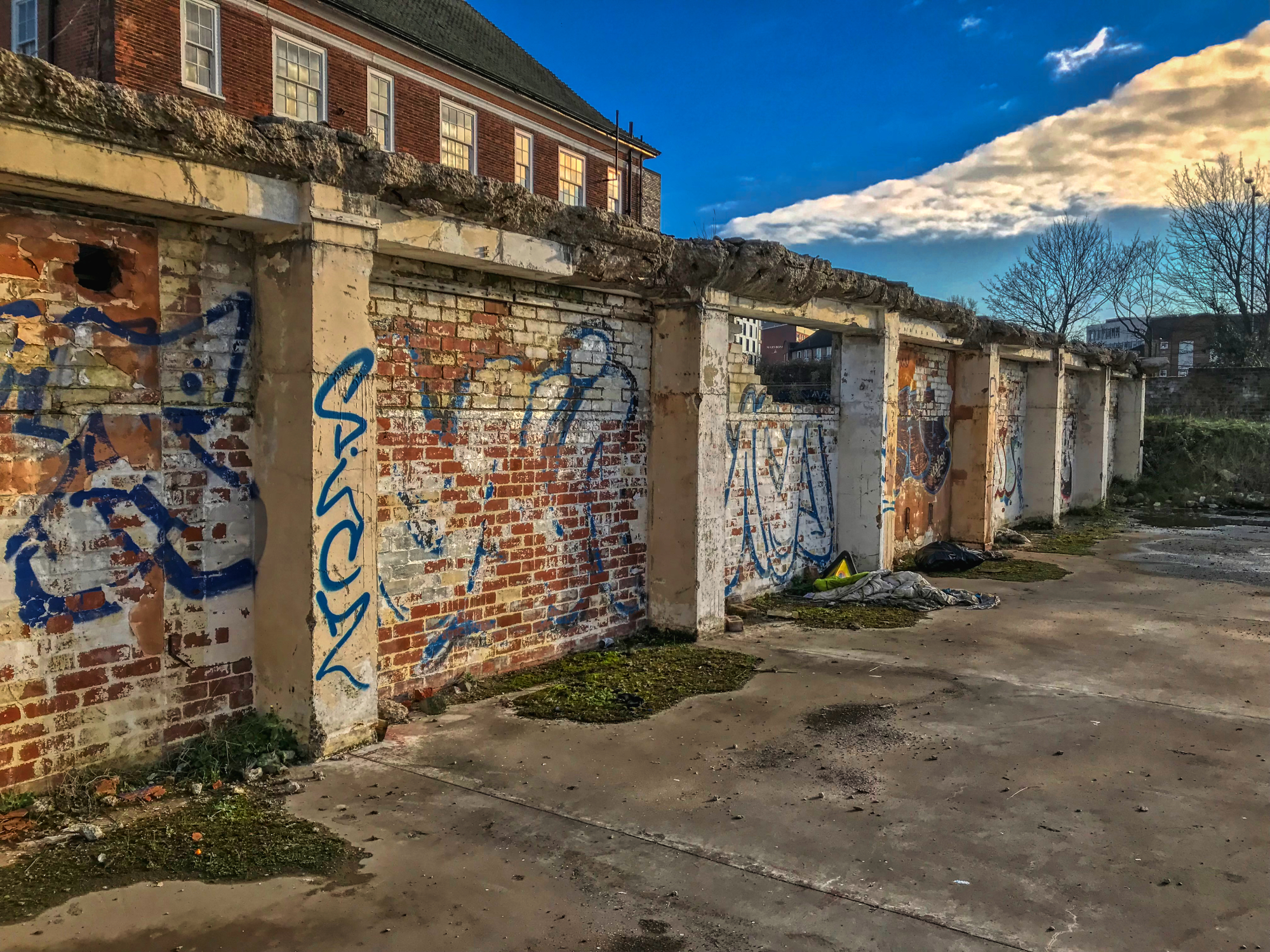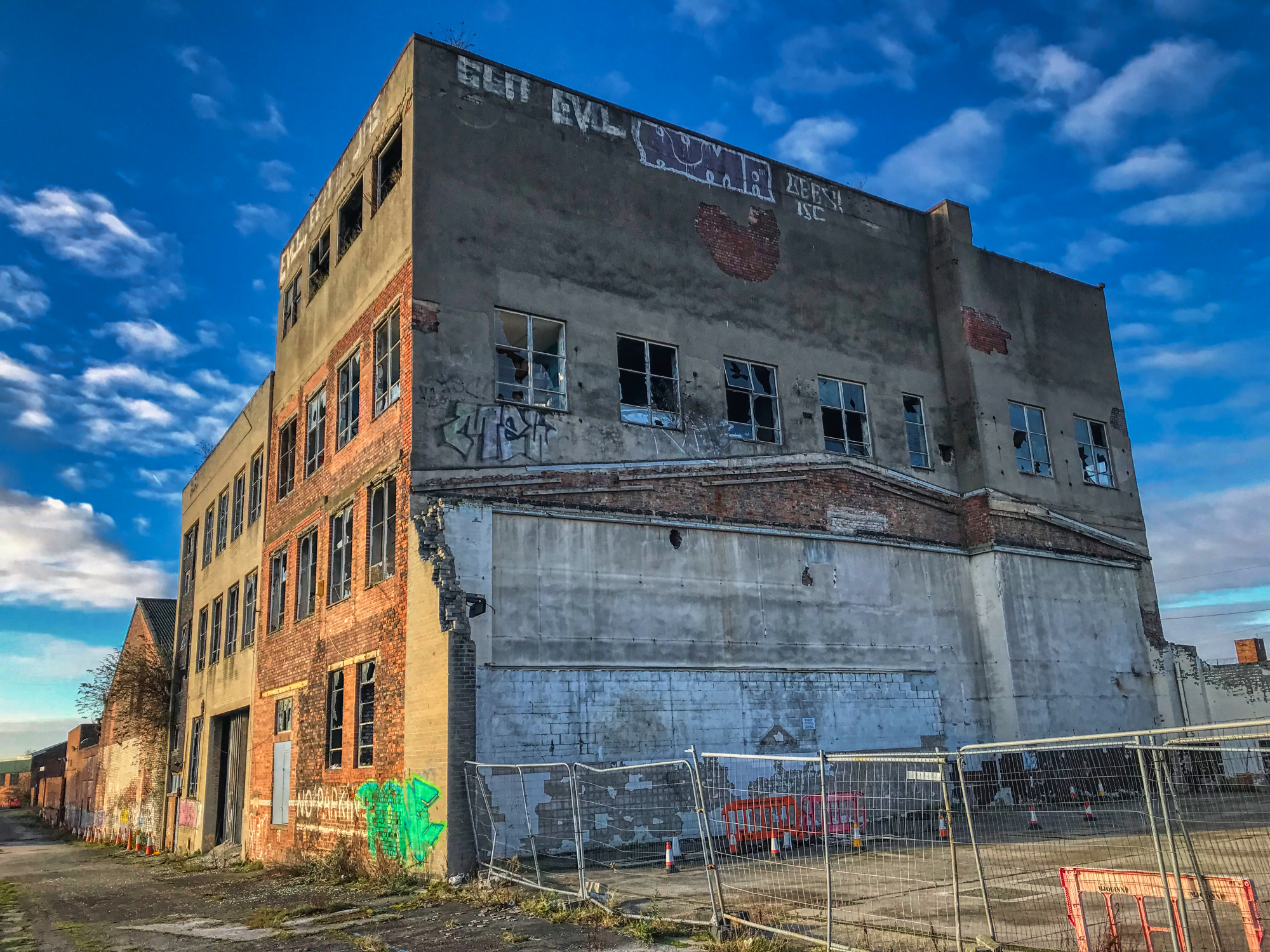 The yard at the end had a security van with a dozy guard who was listening to some music and looked semi-conscious.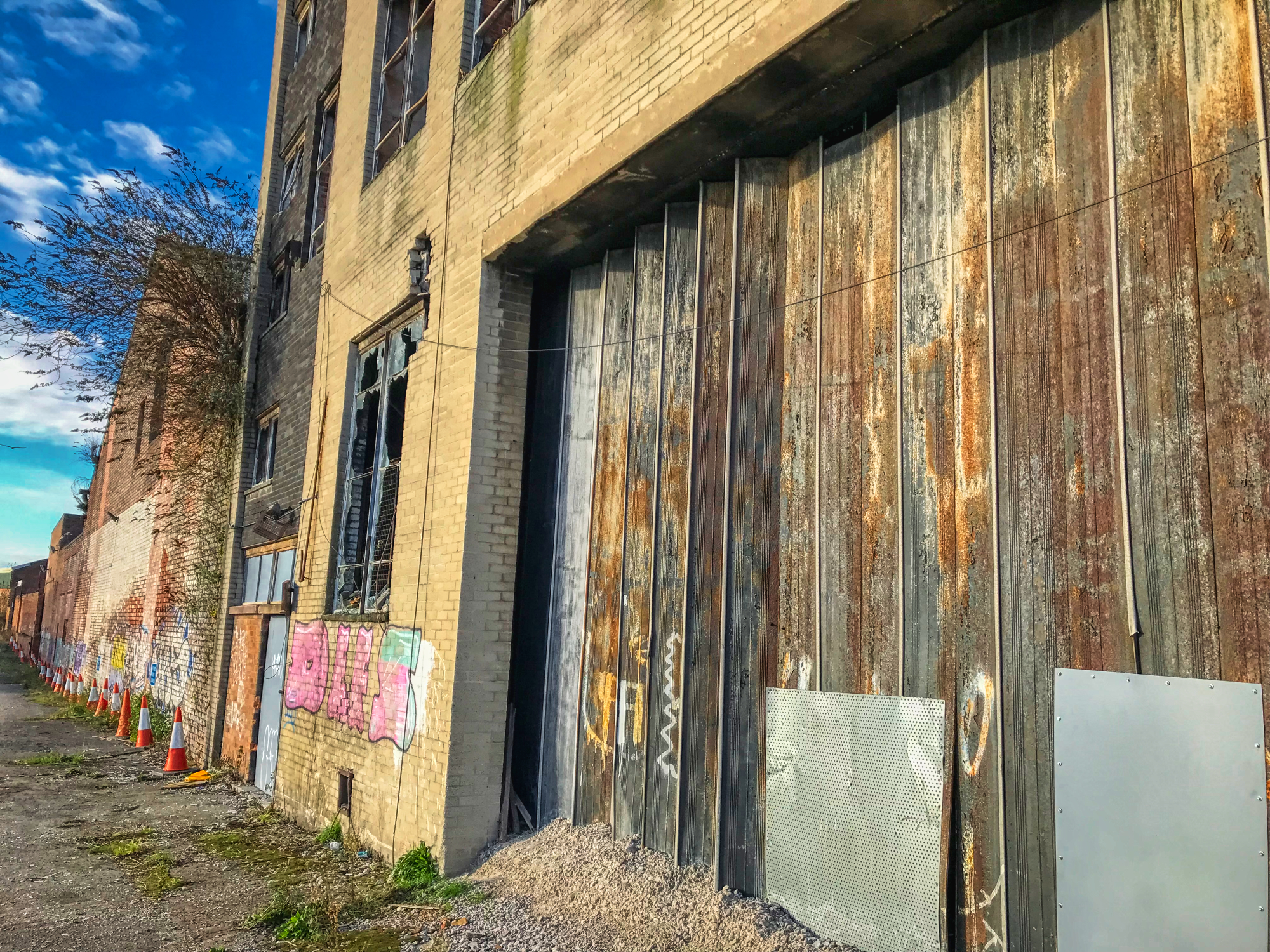 Should we have sneaked around him? There was little point as the yard was sealed tight.
You can't even get in wrecks these days, sheesh…

The Welsh Presbyterian Church
Many have tried and few succeed. We were in the dodgy area of Toxteth famous for its riots in the deep past and had to have a go.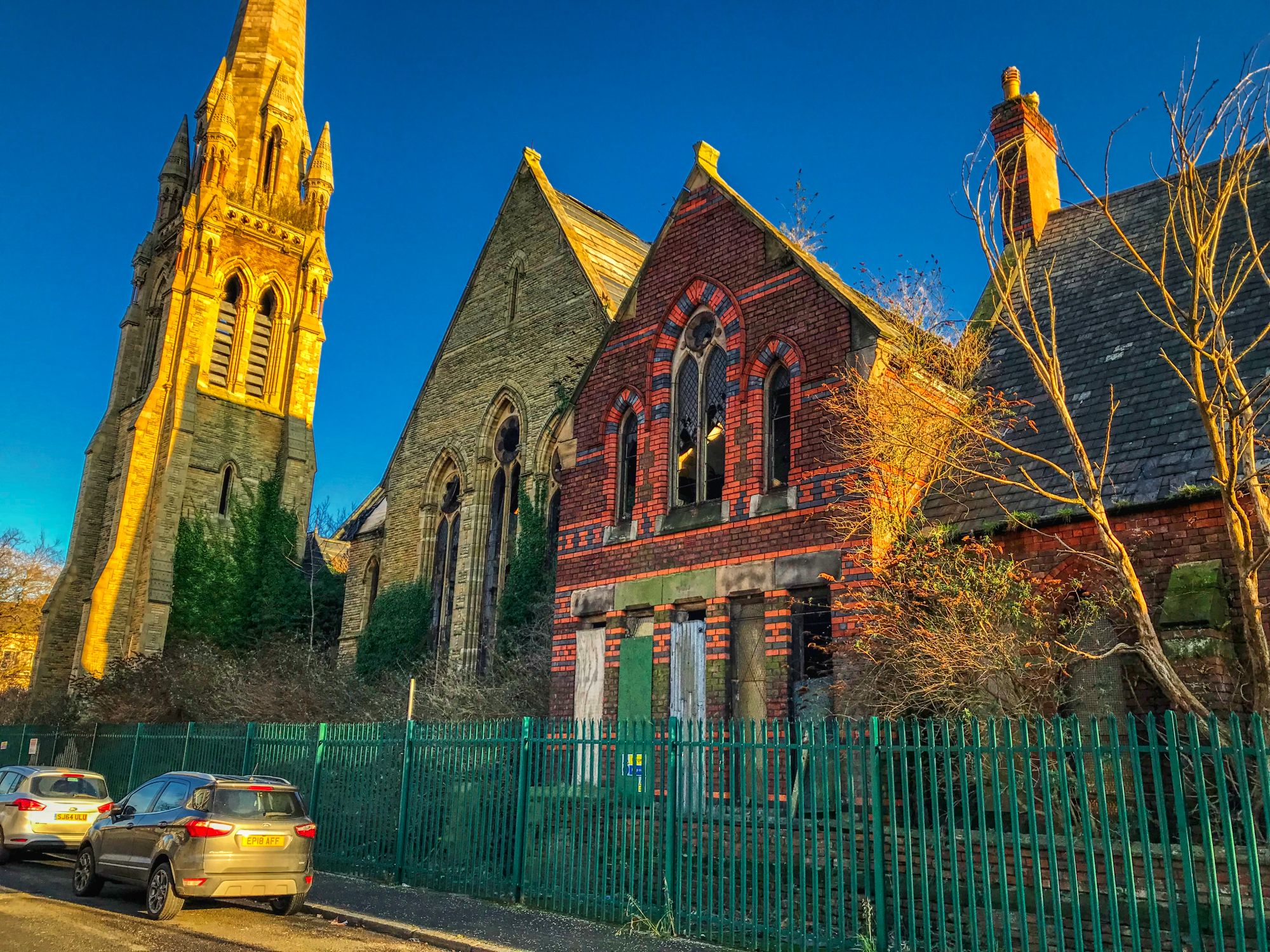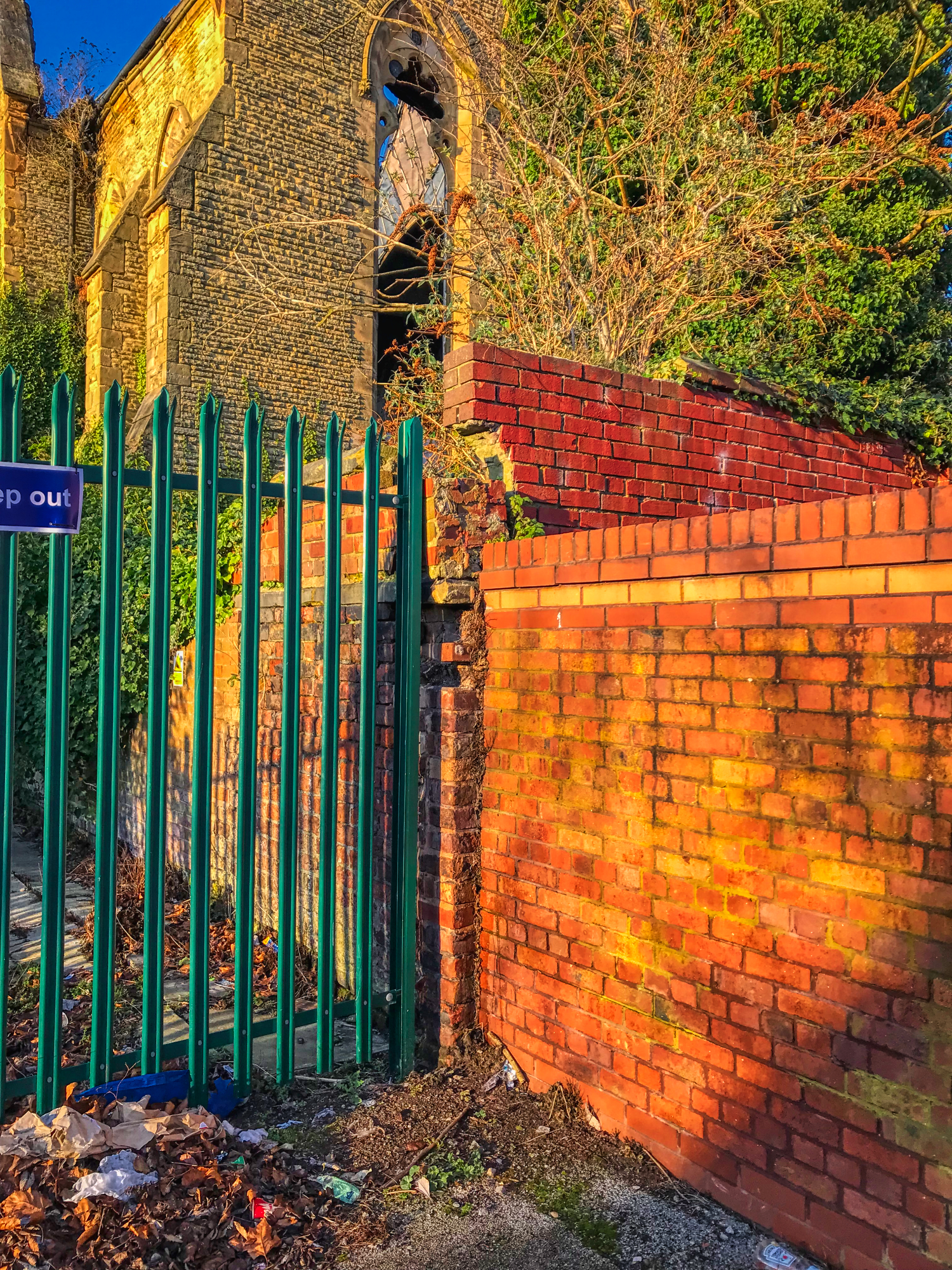 Over the wall is the way to go except that's someone's garden. Otherwise, we would be climbing over in a jiffy.
Scouring the outside proved quite fruitless. The luxury chair may have looked like a climbing utility but it was a hoax meant to trick and deceive.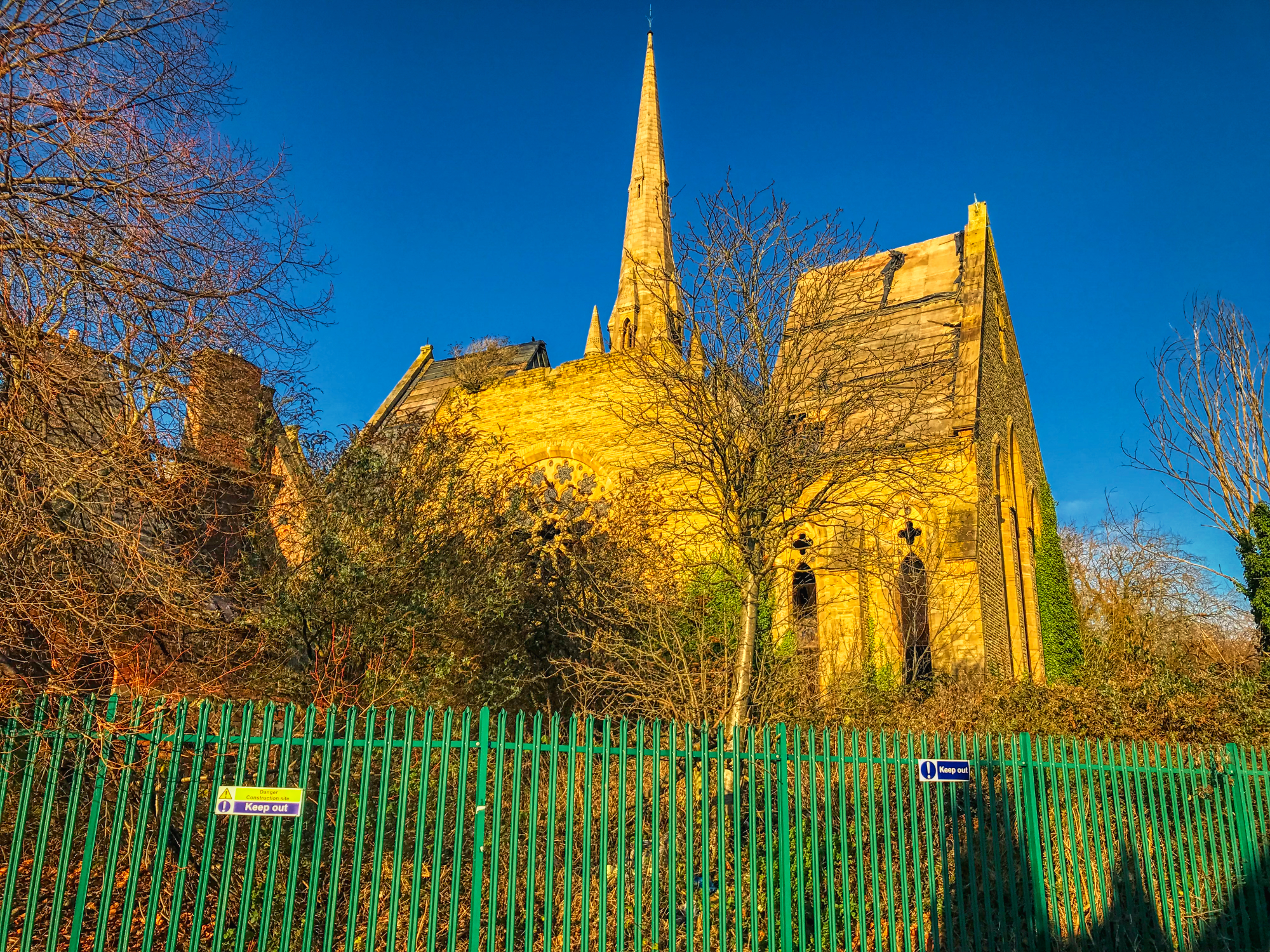 Look closer and you can see it's not going to happen. If it was bouncy like a trampoline then maybe, but how to get out?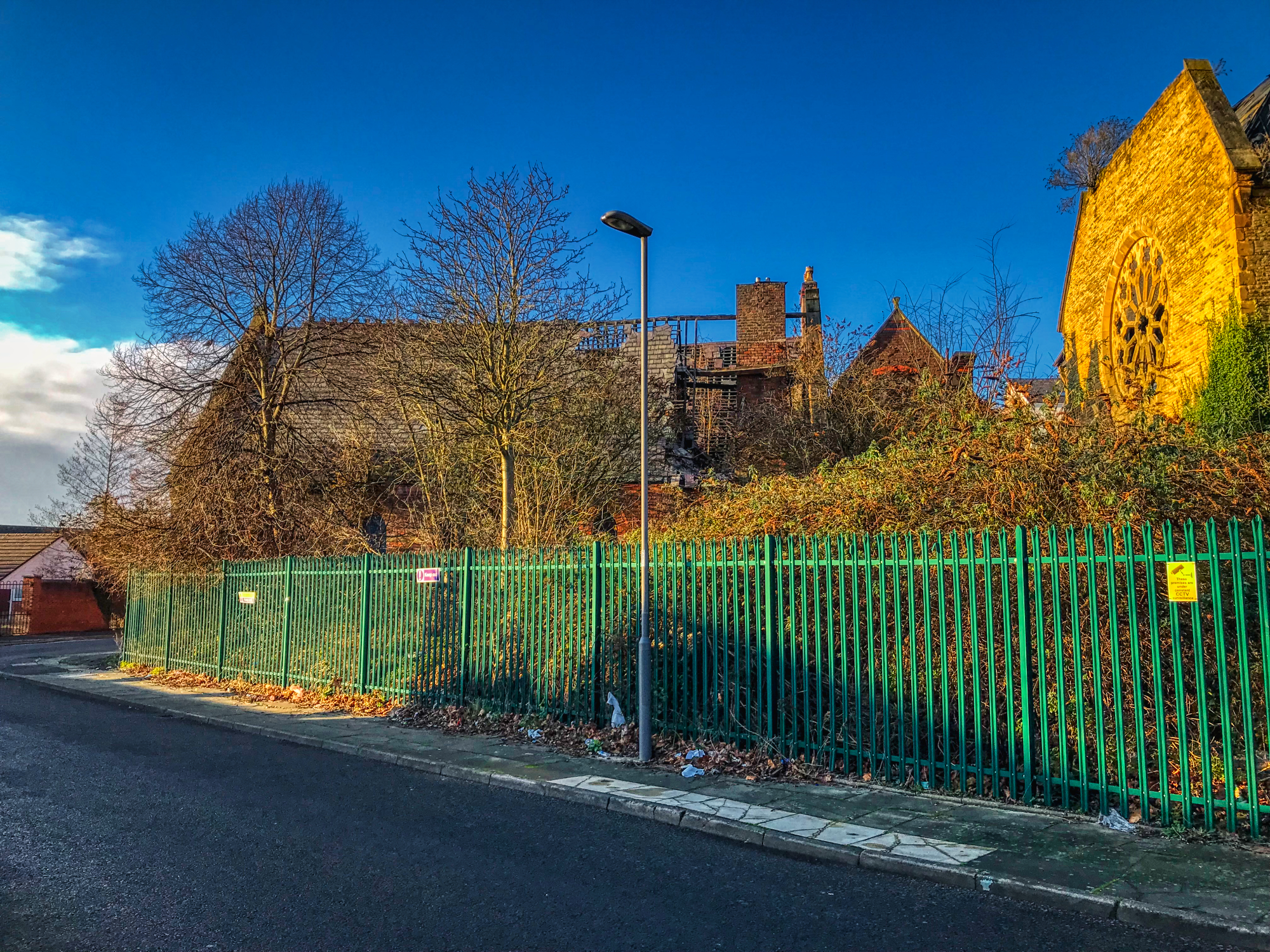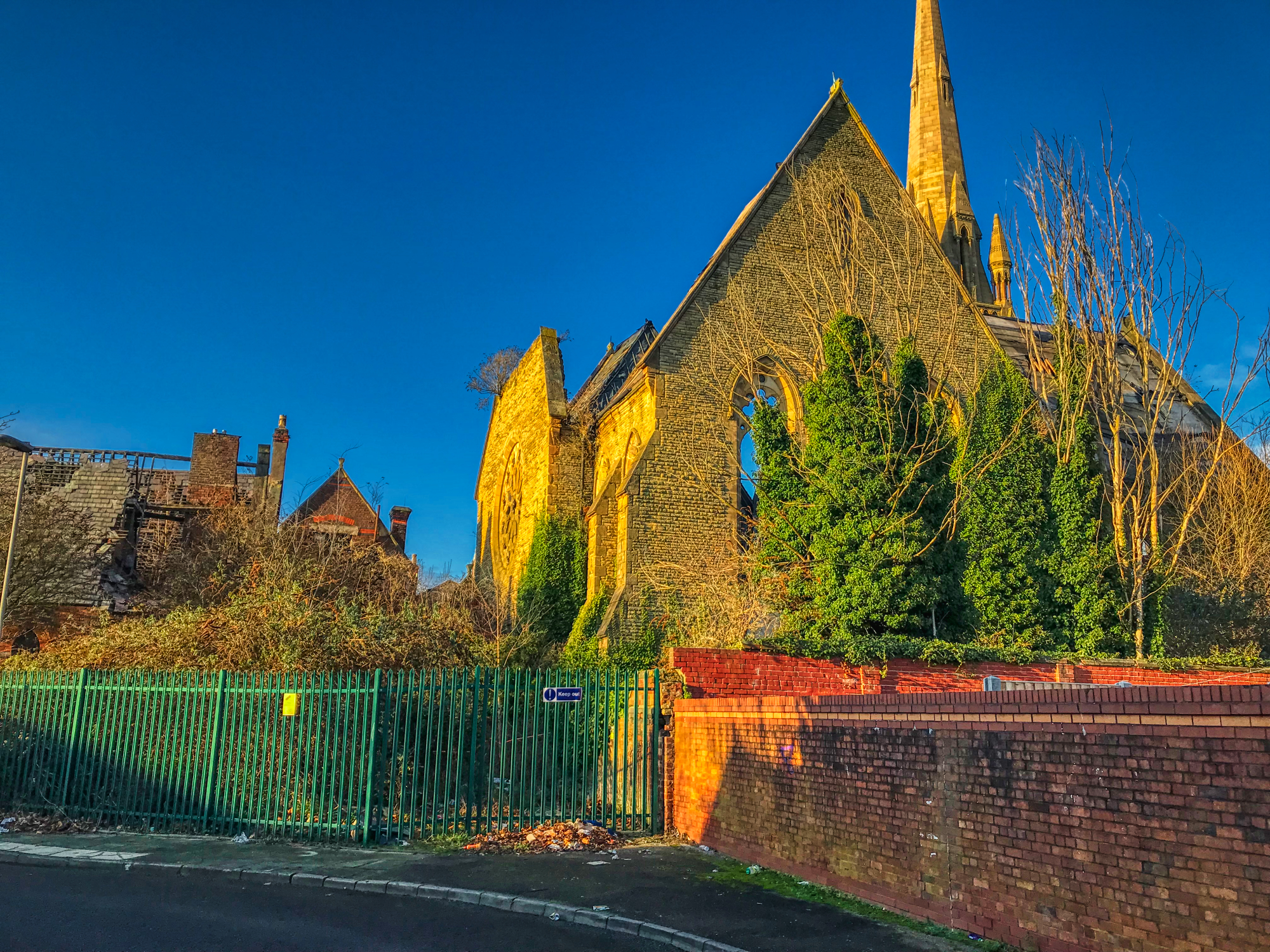 This is Liverpool and the locals like to lounge about on comfortable recliners watching the sun go down in the middle of winter whilst freezing to death.
That's my guess.

Do you like posting your Urbex content and photography for FREE on Facebook and YouTube? I like to get some form of reward for my work and every time I create I do just that. Take a look at The Urbex Community on HIVE.
If you want to keep creating for FREE then ignore what you are reading. If you want to be like me and gain something other than BUGGER ALL for your work then click here and learn about posting on the HIVE blockchain.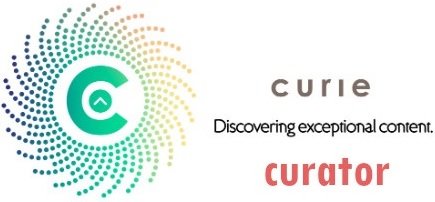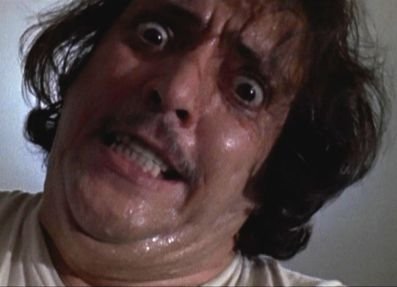 If you found this article so invigorating that you are now a positively googly-eyed, drooling lunatic with dripping saliva or even if you liked it just a bit, then please upvote, comment, rehive, engage me or all of these things.
---
---