Tornado Traffic is Having a Birthday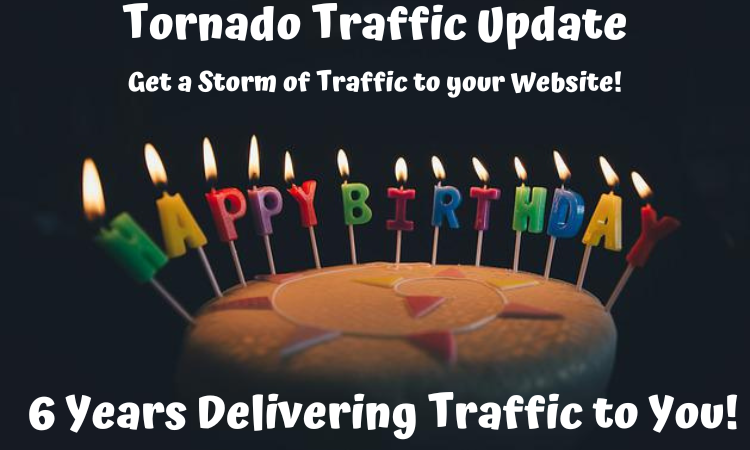 Happy Birthday Tornado Traffic!
Hello Everyone,
Tornado Traffic will celebrate 6 years of delivering
quality traffic to your websites on Monday July 31st.
To celebrate we will have a 3 day Promo Slice event
begining Saturday July 29th.
I will be also adding a special Birthday Promo Code
for this event. Just add the promo code, surf 60 pages
and receive 600 credits, banner imperssions and text ad
impressions. I will reset the code each day each day so
if you redeem it all 3 days you will receive 1800 C/B/T!
Click Here For full details on the Promo Slice event.
Thank you for celebrating with us!
Steven Ackerman
Owner/Administrator
---
---