Exploring Skate Spots in Rio de Janeiro | SKTBR DAYS
What's up, folks? Starting another SktBr Days for you. Gian met up with Menegoi to check out a new spot where some DIY work was done, and it's called Zumbizinho. The plaza is located near Cinelândia station here in Rio de Janeiro, and we invited some friends to join the session. When we arrived at the plaza, Rhuan Couzzi was already there, soaking up the sun. That kid's got skills. This spot used to be just grass, but after the renovation, it has a smooth surface, some obstacles to jump over, and a wallride. The DIY crew added a transition to make tricks even better. Special shoutout to Dinheiro eh Papel and the Seletivo16 crew for representing and making this spot perfect. So, check out this session! Let's go skate!
Slv Rapaziada, começando +1 SktBr Days para vcs. Gian encontrou o Menegoi para colar em um spot novo, a glr fez um DIY lá, se chama Zumbizinho. A praça fica do lado da estação da Cinelândia, aqui no Rio de Janeiro e chamamos uma galera para vir para a sessão. Qnd chegamos na prç Rhuan Couzzi já estava nos esperando, cozinhando no sol, o moleque é brabo. Esse spot antigamente era apenas um gramado, agora depois da reforma tem esse chão liso, uns pinos para pular por cima, e um wallride, que a glr fez uma transição no DIY para conseguir mandar melhor as tricks. Dar um salve especial para o Dinheiro eh Papel e o pessoal do Seletivo16, que representaram e fzr o spot ficar perfeito. Vamo andar de skate!


We Launched the Channel's Skate Wheels! 😍 | 747 WHEELS X SKTBR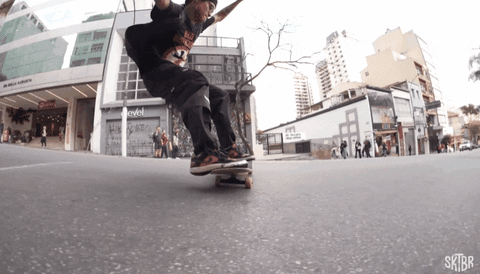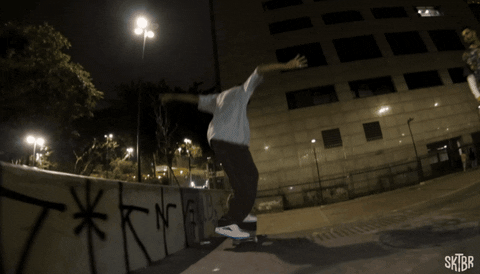 Esse foi o dia do nosso evento de lançamentos da rodas de skate do nosso canal 747 com SKTBR. Estamos na CB Skateshop da Rua Augusta 1936 em São Paulo. Pra quem não conhece na CB Skateshop você encontra de tudo, de vestuário ao suporte necessário para andar de skate. Se falar que veio pelo SktBR você ainda ganha 15% de desconto. Nesse dia conhecemos diversos fãs do nosso canal, e também rolou algumas atividades valendo premiação, como o slide jam. E também tivemos uma sessão entre amigos a noite! lfg!
This was the day of our skate wheel launch event for our channel 747 with SKTBR. We're at CB Skateshop on Augusta Street 1936 in São Paulo. For those who don't know, at CB Skateshop, you can find everything from clothing to all the support you need for skateboarding. If you mention you came through SktBR, you'll even get a 15% discount. On this day, we met many fans of our channel, and there were also some prize activities, like the slide jam. We also had a fun session with friends in the evening, lots of fun, check it out!

Welcome to the SKTBR channel! Here we talk about everything related to skateboarding! Tips for 
 tricks, games, sessions, and more! Subscribe here to follow and not miss any video!! 
 Skateboarding is more than a sport or even a    radical sport, as they say. Skateboarding is a 
  lifestyle! We show in the videos our daily life and our fun with sk8!

Bem vindo ao canal SKTBR! Aqui a gente fala de tudo relacionado a skate! Dicas de tricks, jogos, 
 sessões, e muito mais! Inscreva-se aqui para    acompanhar e não perder nenhum vídeo!! Skate é 
 mais do que um esporte ou até mesmo um esporte  radical, como dizem. Skate é um estilo de vida! 
 Mostramos nos vídeos o nosso cotidiano e nossa  diversão com o sk8!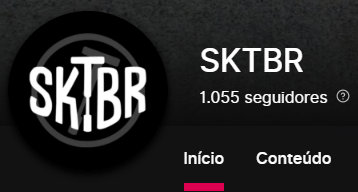 HELP US GET TO 2000 SUBSCRIBERS AT ODYSEE
SOCIAL MEDIAS
---
Join the Skatehive Discord 👇

---
🛹 SkateHive 🛹 is the house of Web 3.0 skateboarders and our goal is to onboard skaters in web3.

We have developed dApps, NFT projects, our own token and more.

Our mission is to fill the new internet with smart contracts that benefit our culture.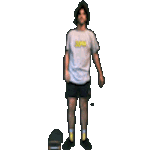 ---
---