Wednesday Walk - Road Trip

We're on a road trip for this #wednesdaywalk by @tattoodjay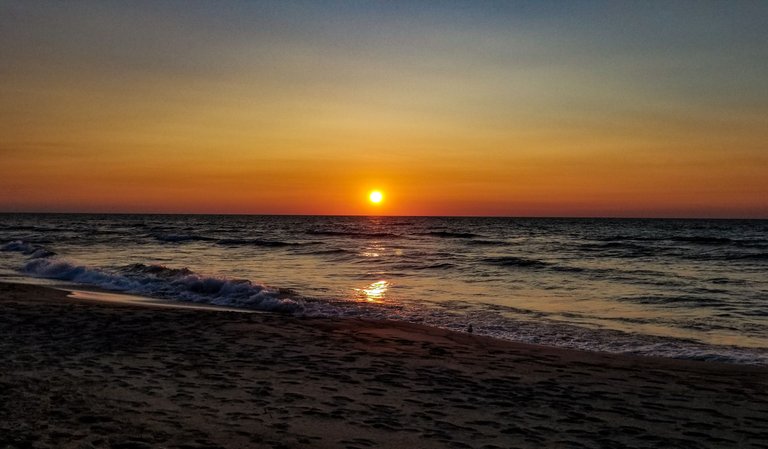 We are taking a vacation roadtrip to the upper peninsula in Michigan. It was a late drive up there and we stopped at Warren Dunes State Park to stretch our legs just in time for the sunset.

The seagulls thought we had food for them but we didn't. One hint of having a bag of chips would get you surrounded fast here.

I'll have to post a video of how strong the waves were today. The wind was pretty strong, making some of the waves almost surfable.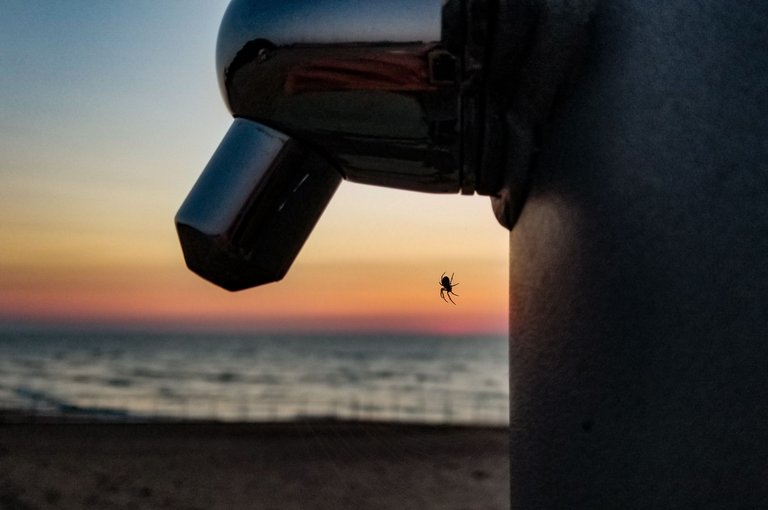 Little spider was hanging on for dear life on this sand washoff station.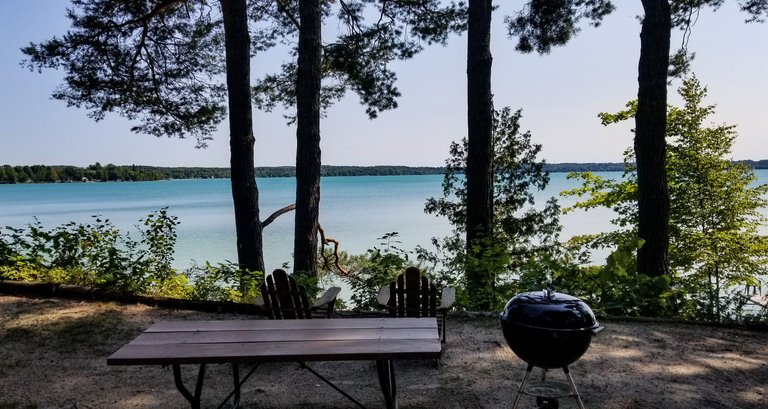 We finally made it to the cabin after a long drive. It overlooks Elk Lake which has nice clear swimmable water.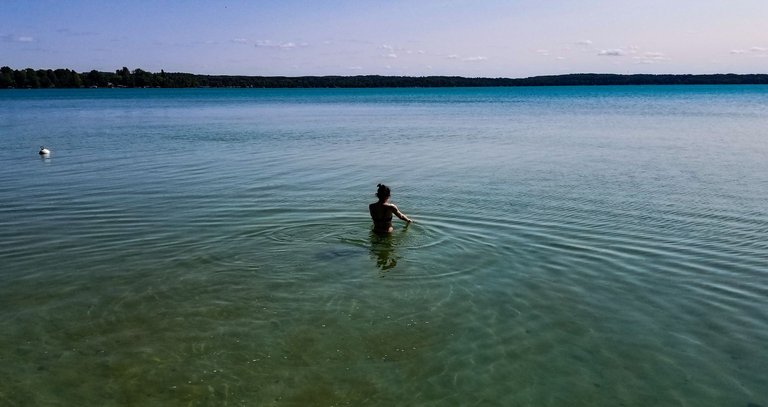 My wife instantly had to go out swimming. We'll be swimming alot on this vacation.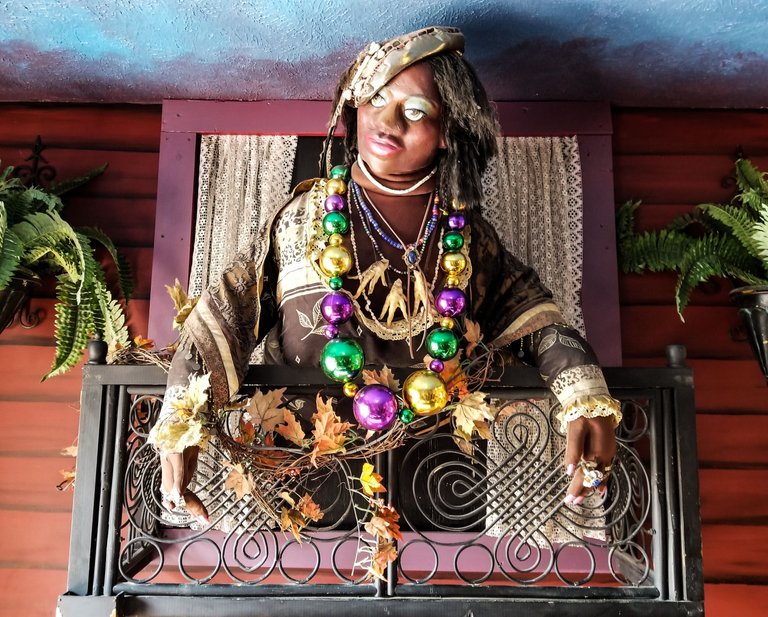 After swimming we walked to a nearby creole cajun restaurant called The Pearl.
This restarant has some hilarious voodoo vibes in it.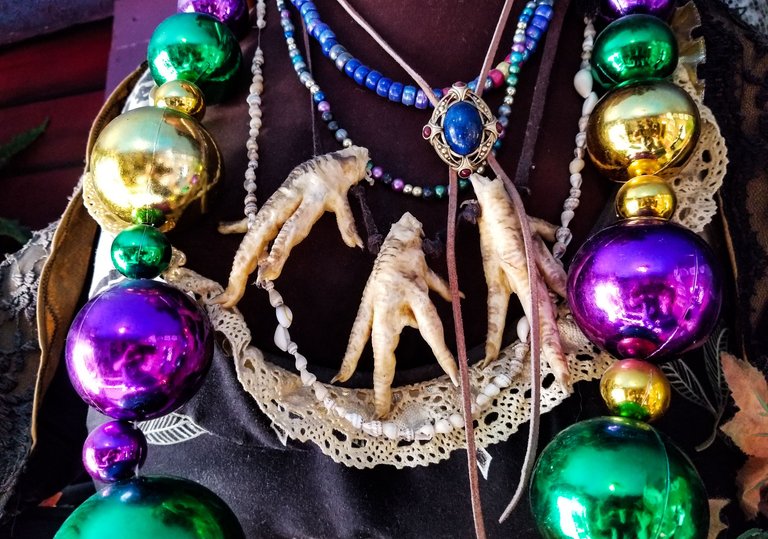 Gotta love the chicken feet, great for various voodoo potions.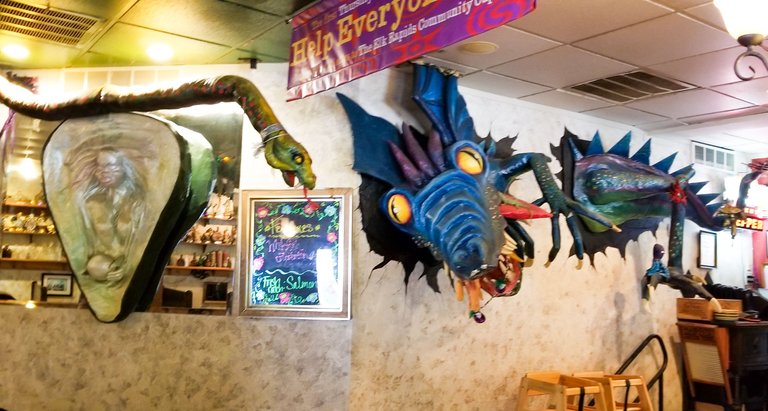 Farther inside there is alot more theming like dragons, snakes, giant mosquitos and loads of hot sauce bottles on every wall.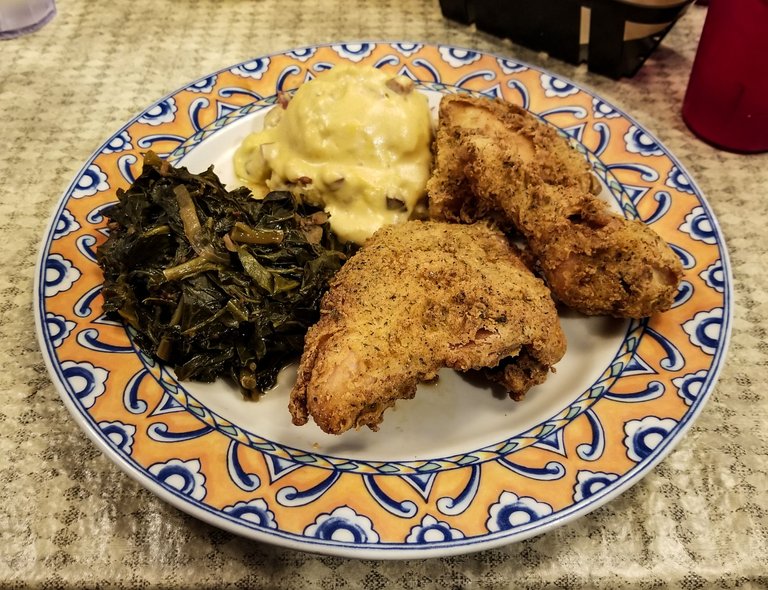 After all the walking and swimming I worked up quite an appetite. Here is some southern fried chicken with collard greens and some heavy duty mashed potatoes with some kind of decadent gravy on them. I'll have to do quite a few more #wednesdaywalks to work off these calories.
That's all for now, thanks for looking :-)
---
---