Wednesday Walk - Bright Sunny Day
Here's a few sunny shots for this week's #wednesdaywalk by @tattoodjay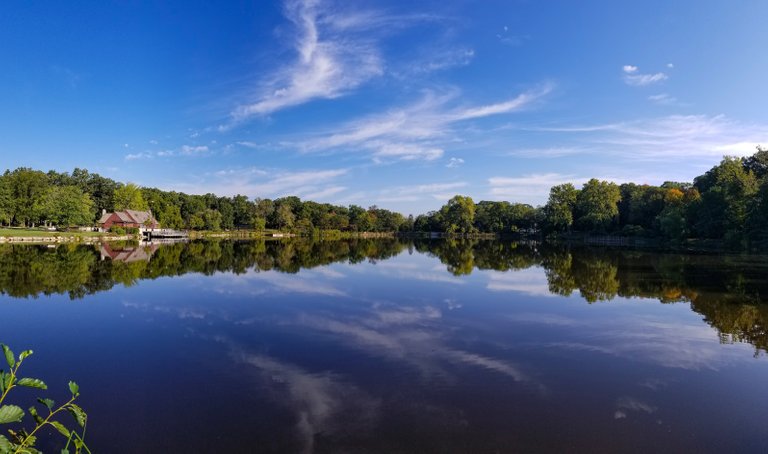 It was a perfect bright blue day at the lake and the recent rain has filled it to the brim with a calm water surface.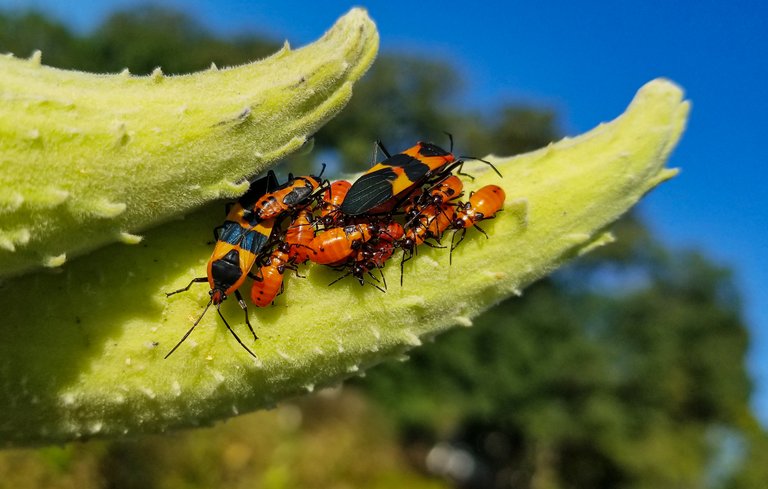 The edge of the lake has lots of milkweed growing next to it. The milkweed bugs are infesting the seed pods right now.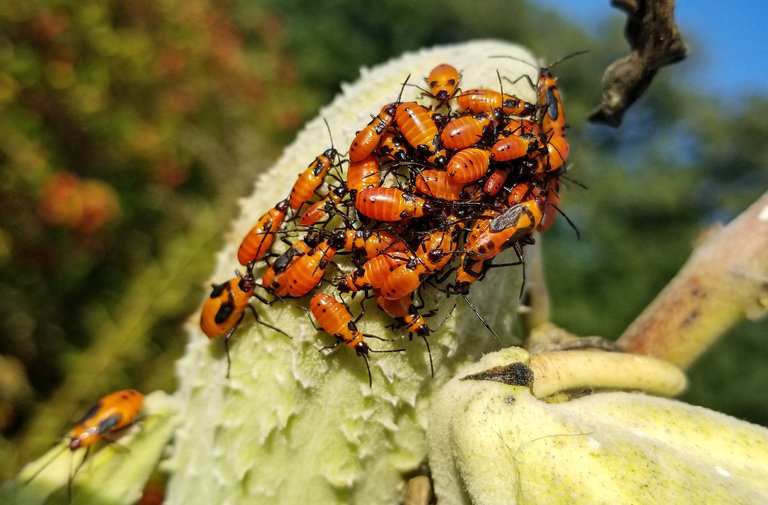 There must be hundreds of them on these seed pods.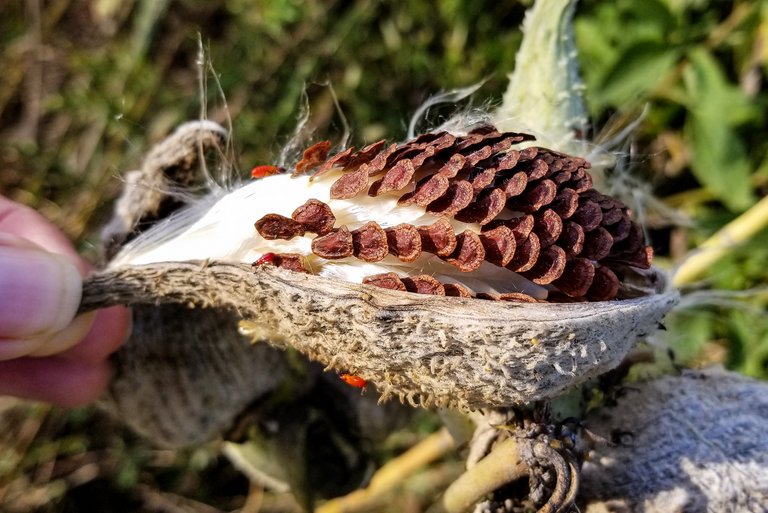 Here's one of the seed pods that has dried out and opened up. Each of these seeds has a bunch of cotton on them to get carried away by the wind. This milkweed cotton also works well as a fire starter if you go camping.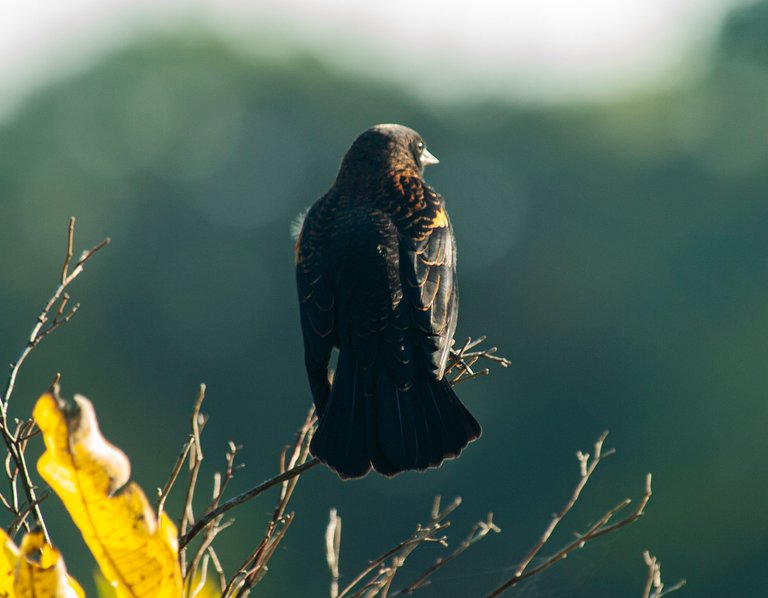 Right above the milkweed plants this year's batch of redwing blackbirds are almost fully matured and ready to migrate south for the winter.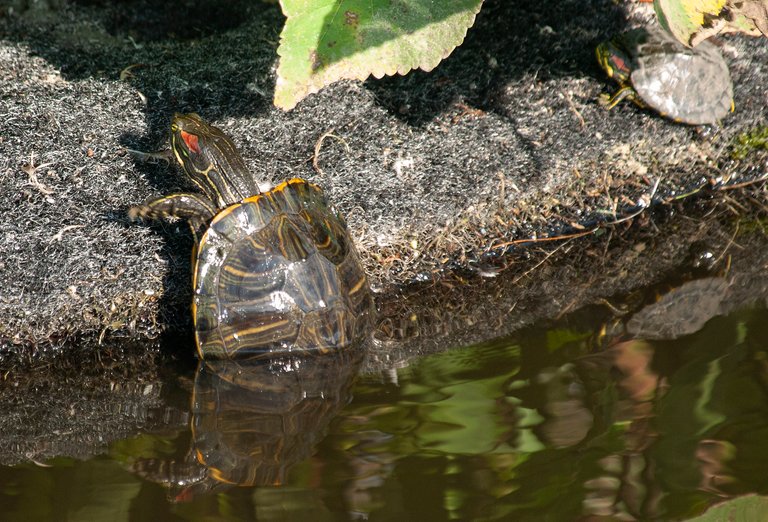 Meanwhile in the lake the turtles are still coming out to sunbathe. Both of these guys are red eared sliders. In about another moth or so they will be hibernating.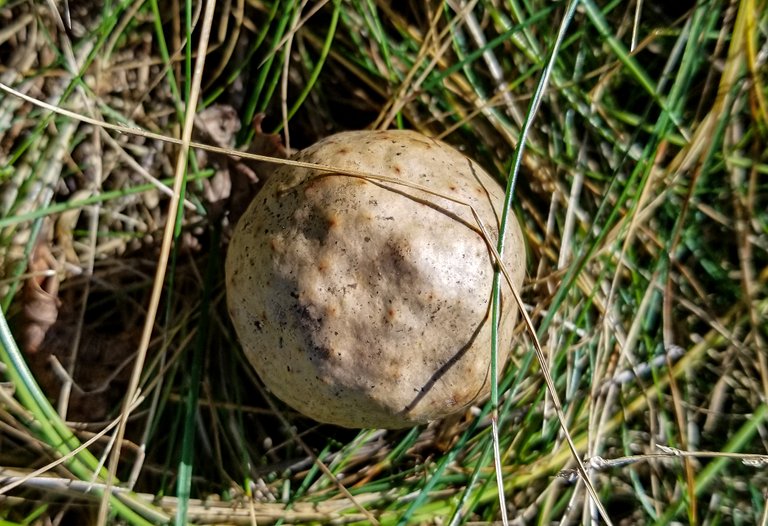 Here's a pretty large oak gall I randomly found in the grass. These are caused by wasps laying eggs in oak leaves/branches that create a tumor for the baby wasp to grow in. Eventually they fall off the tree as hollow husks.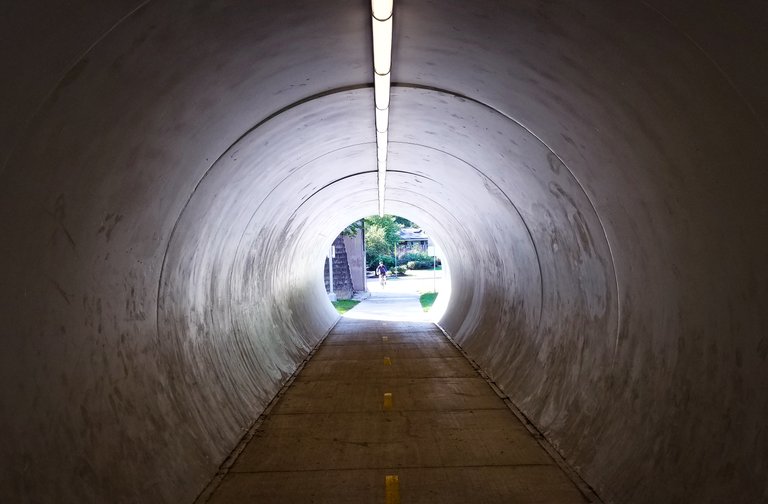 My walk took me through a tunnel this time around. This leads to a running path with lots of wildlife trails on the edges.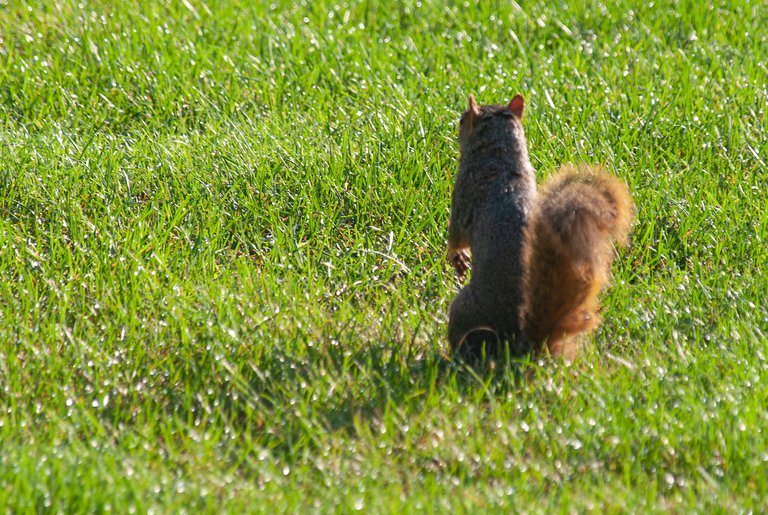 The other side of the tunnel led me to a grassy area with a hilarious squirrel. I followed it until it ran up a tree.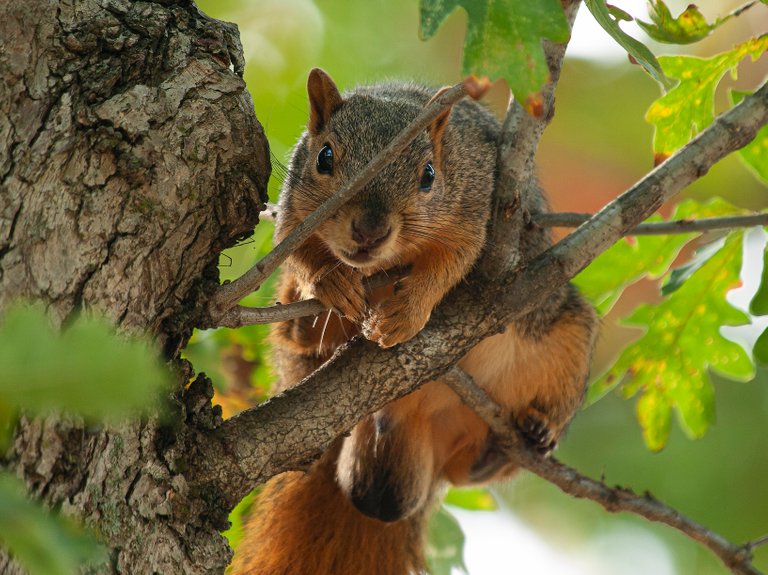 Once he got high enough up in the tree he had to give me a few glares. This would make for a hilarious caption picture lol.
That's all for now happy #wednesdaywalk :-)
---
---