Tree Tuesday - Spying on Herons in the Desert
This #treetuesday features a bunch of Great Blue Herons nesting in the trees.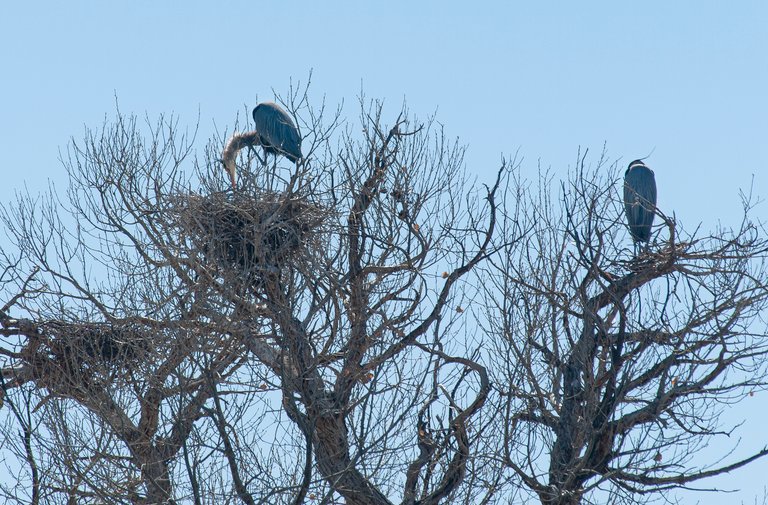 I went to lake Patagonia in Southern Arizona and found a couple trees with nesting Great Blue Herons.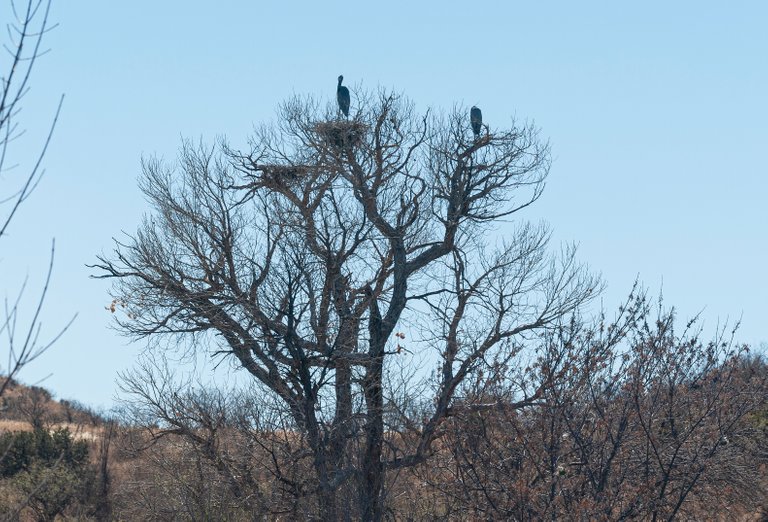 This lake is out in the middle of the desert grasslands. The surrounding areas are full of desert plants but the lake has a few large trees for the heron's to nest on.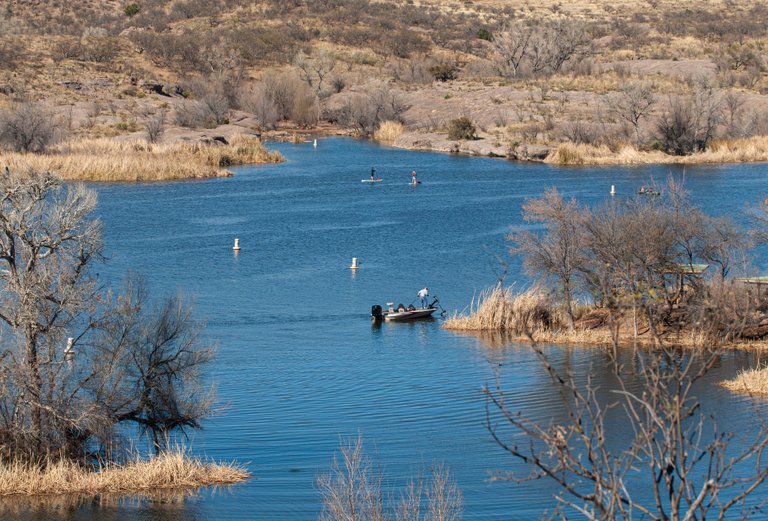 The lake is very small and fairly shallow. It is mostly used by fishermen and boaters. For Arizonan's this is a rare treat and this is one of the few areas in the south they can go fishing or boating even if it is just a tiny lake. I like going here for birding as the water seems to draw lots of different species here especially during migration season.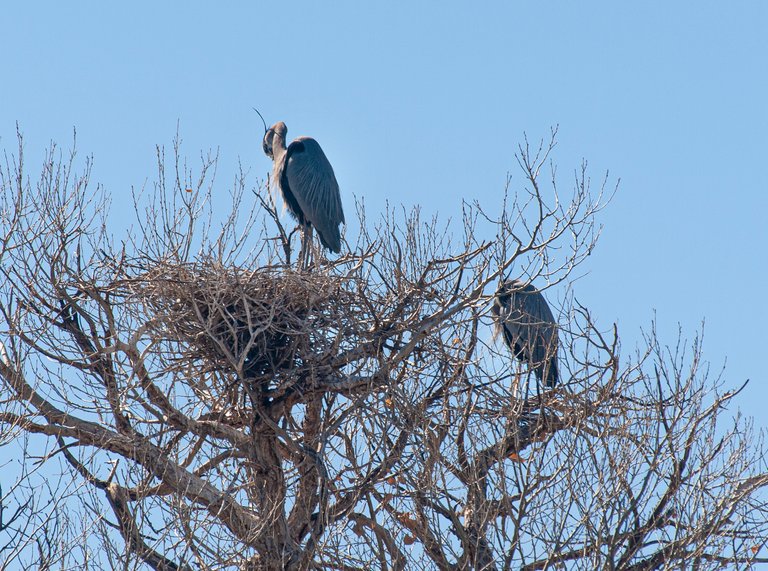 I wonder if they raise their young here during the winter? It is definitely warm enough in Arizona during the winter to raise their young. Maybe they are just using these as air B&Bs before they fly back up north...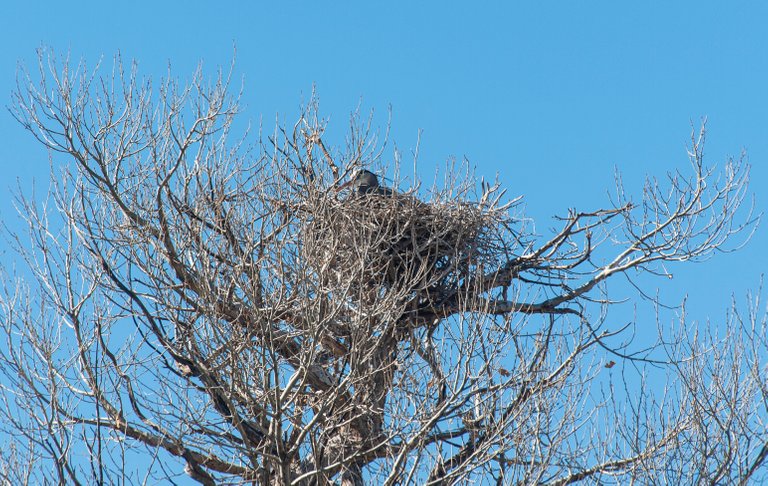 This one definitely seems to sitting on an egg.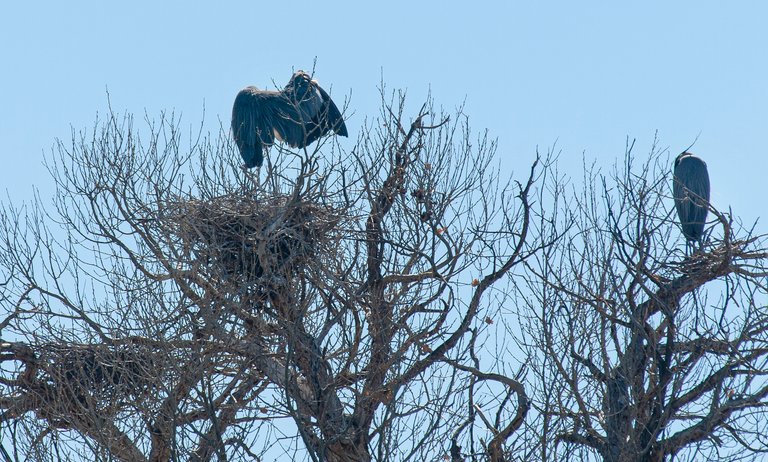 This heron is doing the classic solar panel pose to warm up. The temperature here during winter ranges from 30F to 75F. Very warm compared to Illinois where the Great Blue Herons have to migrate south for the winter.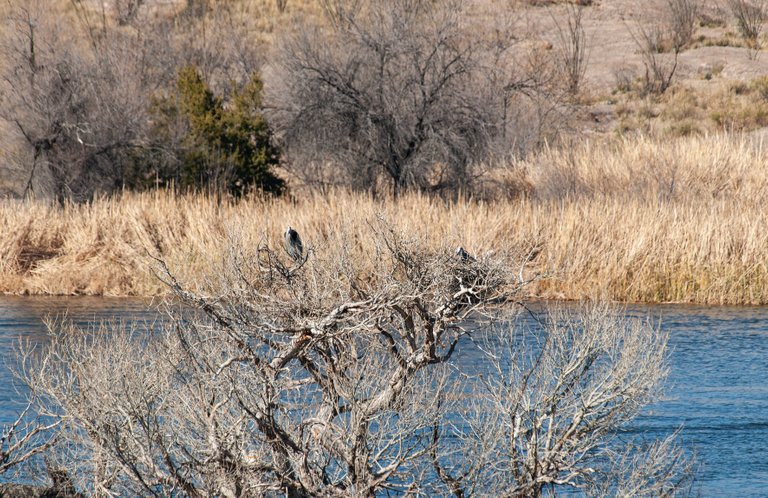 I climbed up on a stickery hill above the tree to try and see if there were any babies in the nests.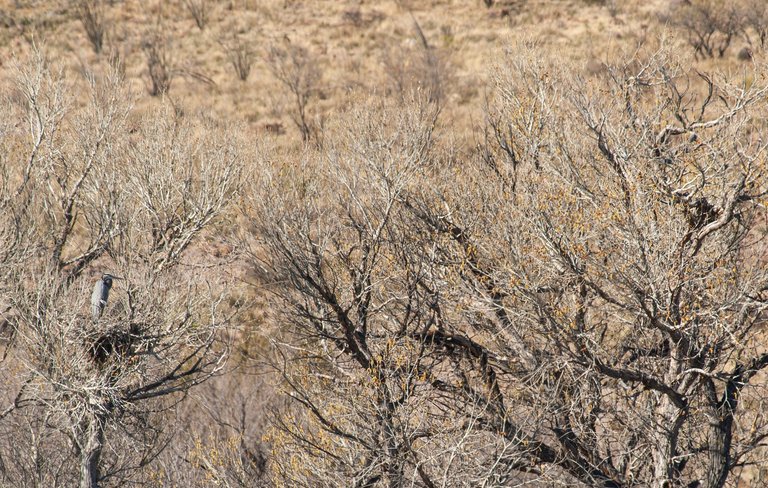 My zoom lens couldn't make out if any babies were in the nests.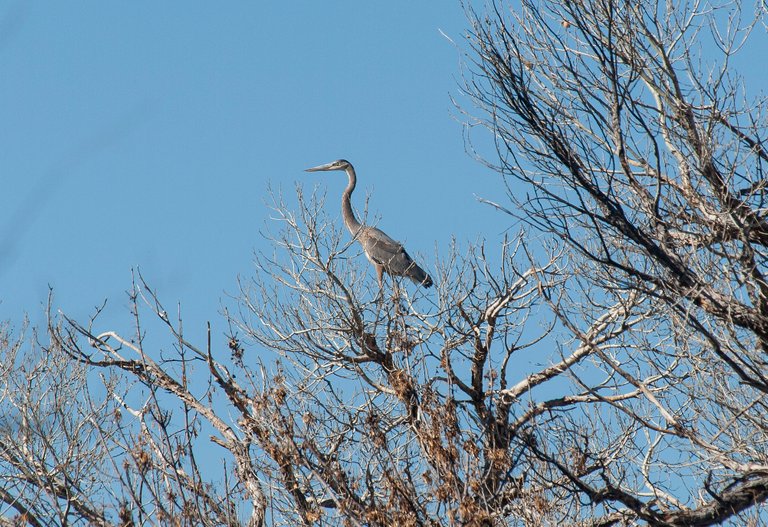 On the way up the hill I got a decent shot of another heron out in the open area of the tree. Perhaps it is scoping out the location for a new nest.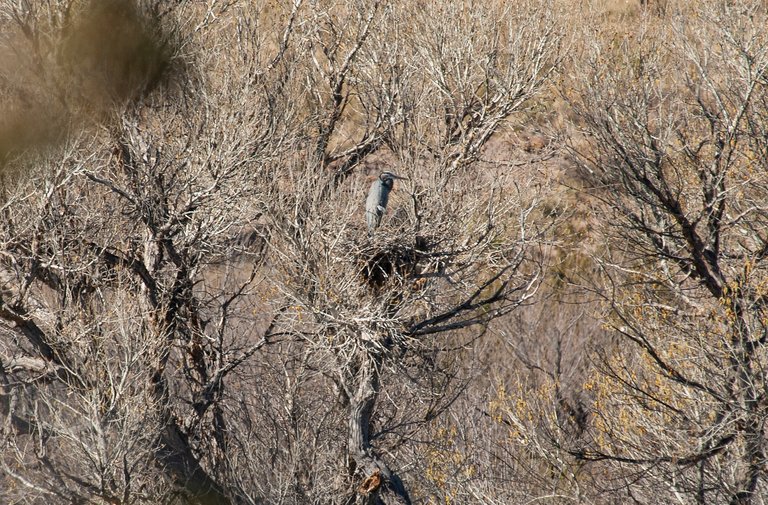 I had to stop my trek up the hill as there were some cattle with bulls blocking the way. This was the best shot I could get of the nest before the bull started stamping and huffing at me threatening to charge lol. We'll hear more about these cows for this #wednesdaywalk.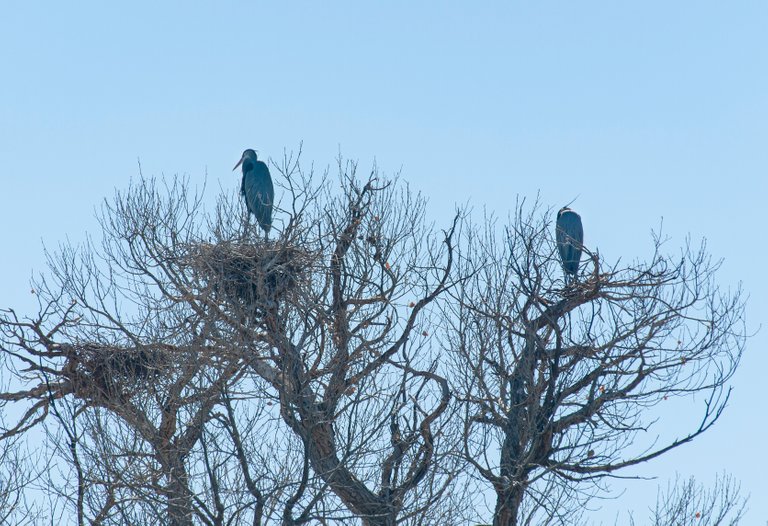 That's all for now. I'll have to research where Great Blue Heron's actually raise their young.
Happy #treetuesday :-)
---
---