Ten Random Photos
Here are ten more random photos this time from an instagram archive that was made after I deleted my account there.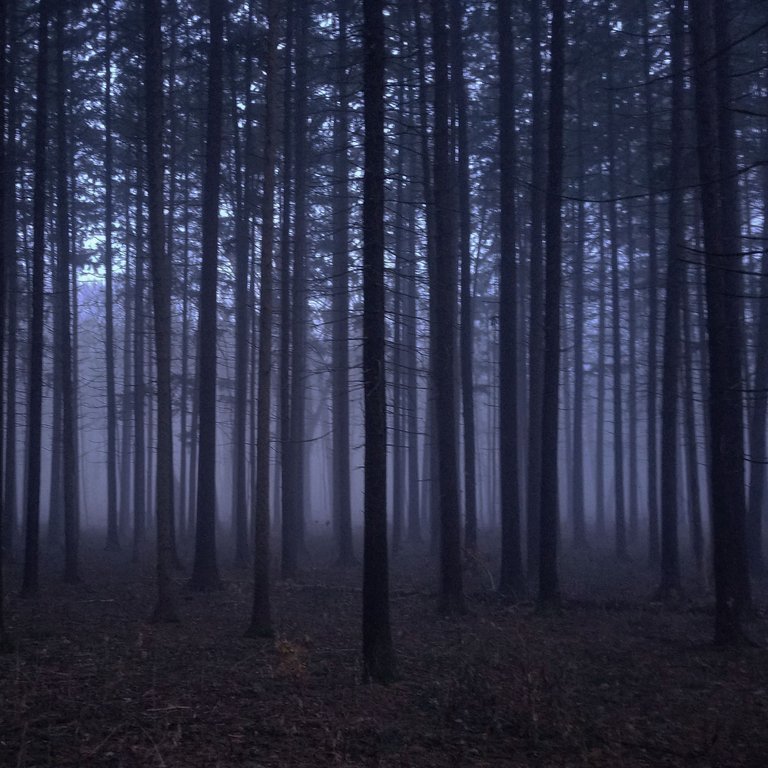 This first photo is from an October evening walk in a spruce forest when there was erie looking fog. The fog created a nice depth of field disappearing the trees in the background and silhouetting the trees in the foreground.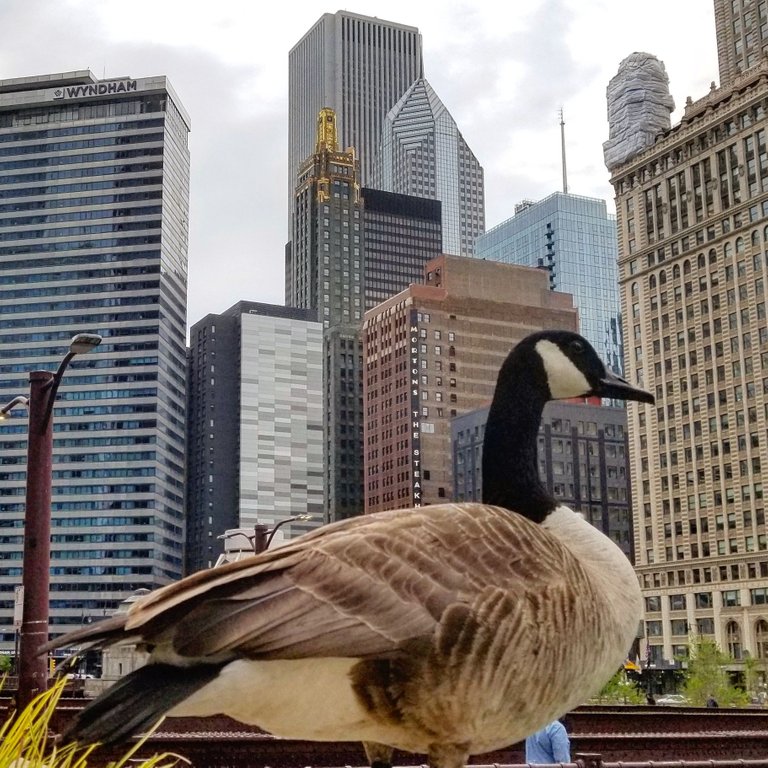 I spotted this tame goose many mornings on my walk into the city to my job. It was quite used to humans and if you got too close to it you would get hissed at. But it never attacked or flew away.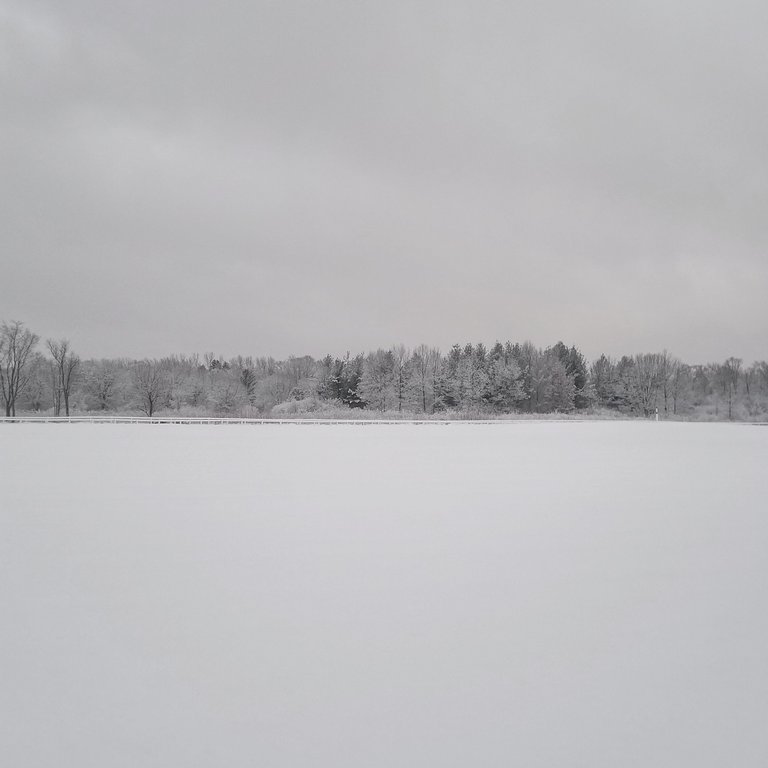 Here is a winter whiteout at a field for training horses. The open field made quite a nice white space and a minimal horizon line of trees. Makes for a nice charcoal drawing subject.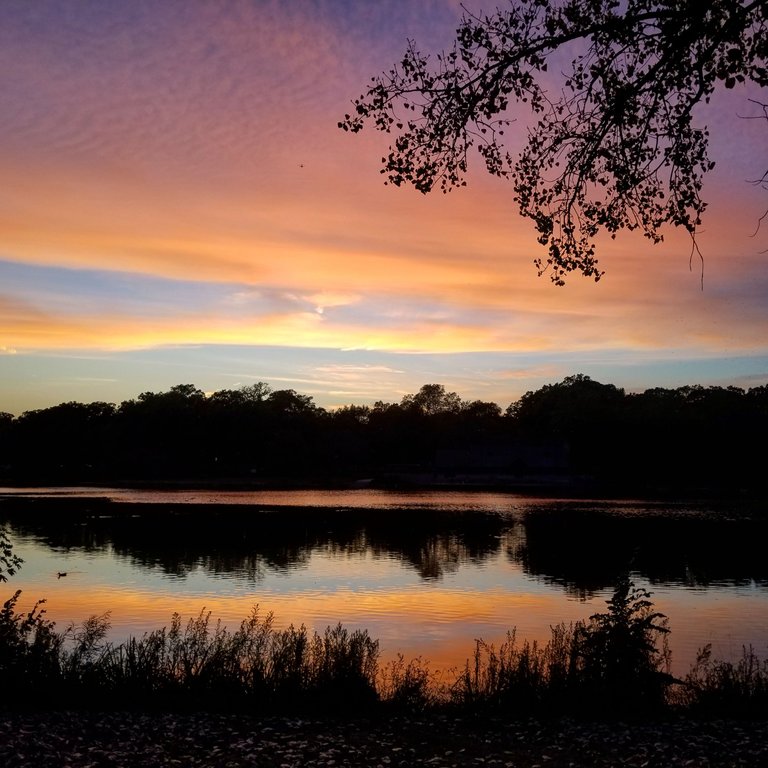 Here is a nice summer sunset at the lake where the water was calm making a perfect mirror surface for the colorful sky. These sunsets are a bit rare where I live and only happen a few times a year in such color.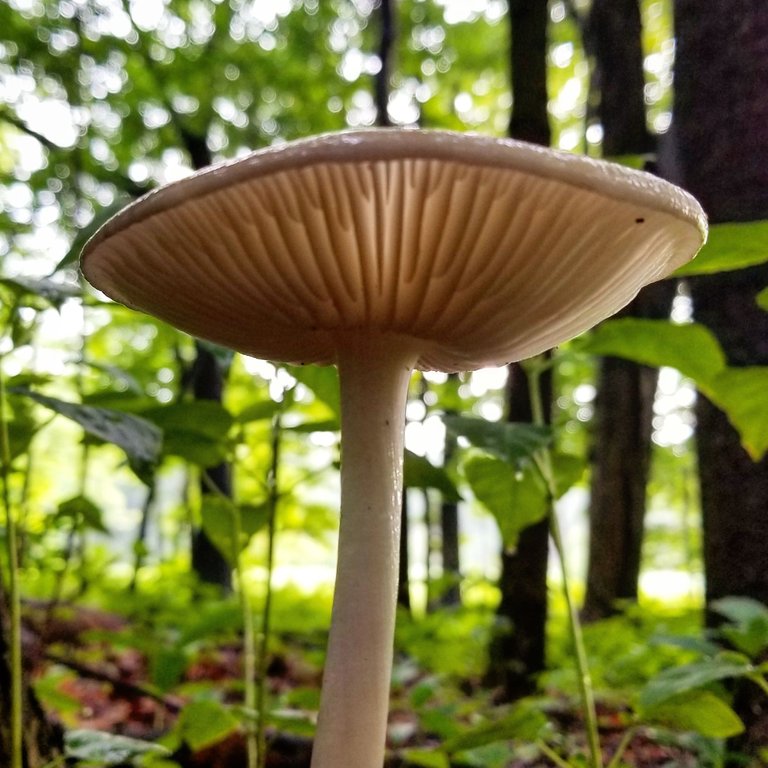 I believe this is Hymenopellis furfuracea aka the beech rooter. I've read that it is edible but it tastes better when the cap isn't bloomed out yet. It also seems to be one of the largest gilled mushrooms in North America.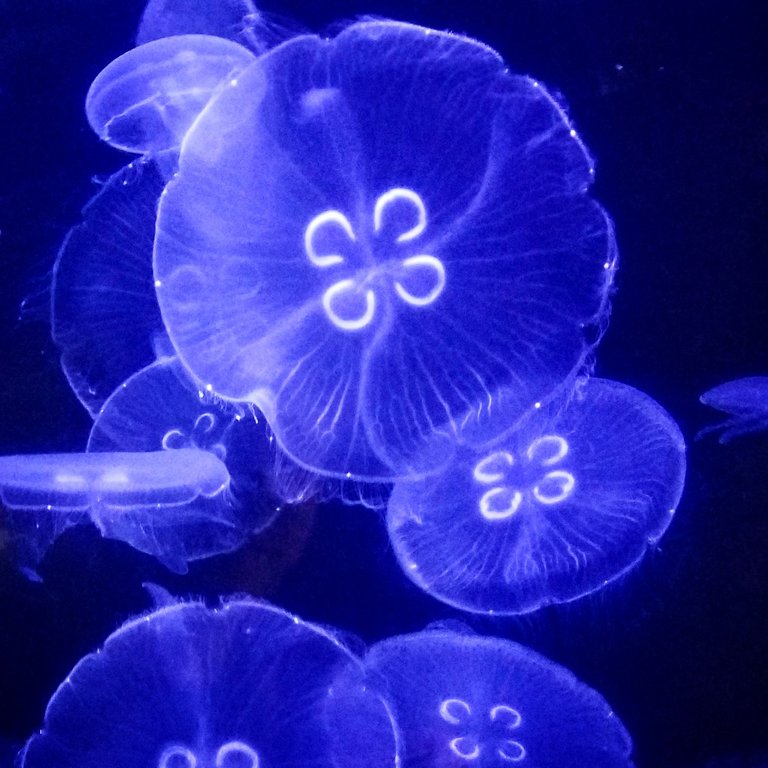 Here is a photo I took at the Shedd Aquarium in Chicago of some jellyfish. They were lit nicely in a little tank and just swam around in circles without a care in the world.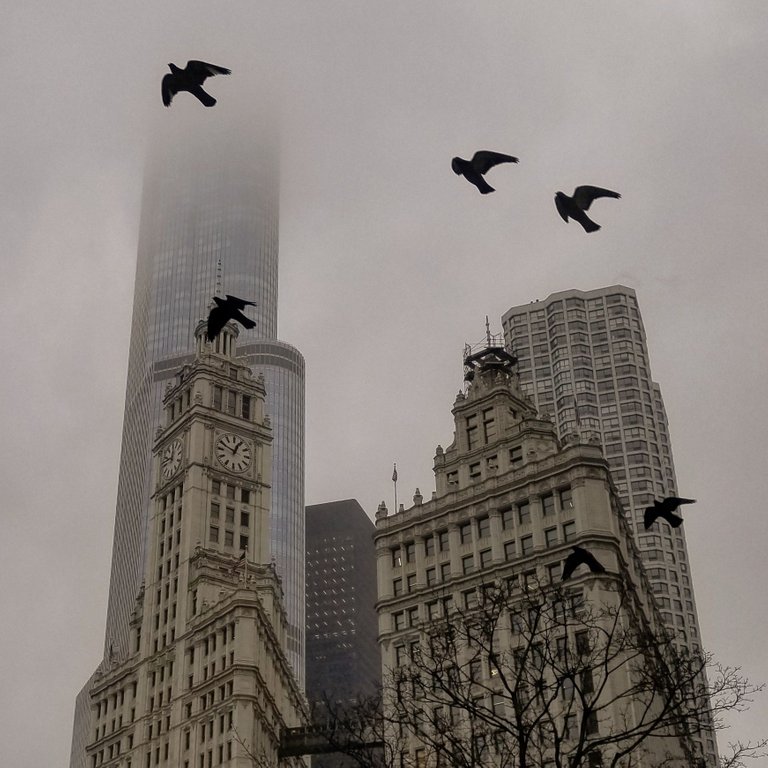 Here is a photo of the Wrigley building in downtown Chicago on a typical early spring gloomy day. I managed to catch the pigeons flying down just at the right time.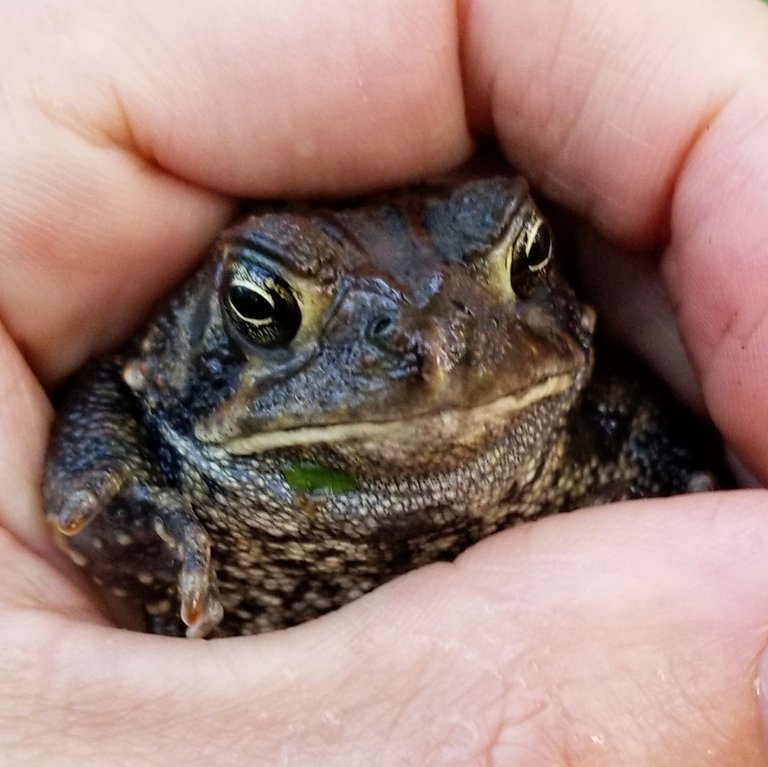 A standard captured toad from one of my mushroom hunts. They love hanging around mushrooms as they usually attract bugs for the toads to eat.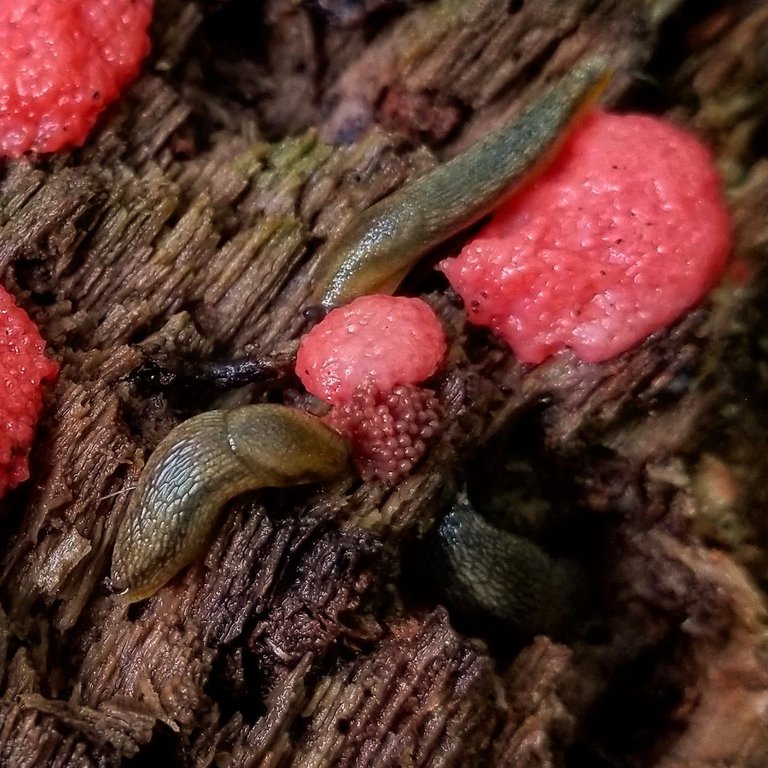 Speaking of mushrooms here is some strawberry slime mold getting eaten by slugs. They seem to love this nice tender slime as their little lip teeth can easily bite the little globules.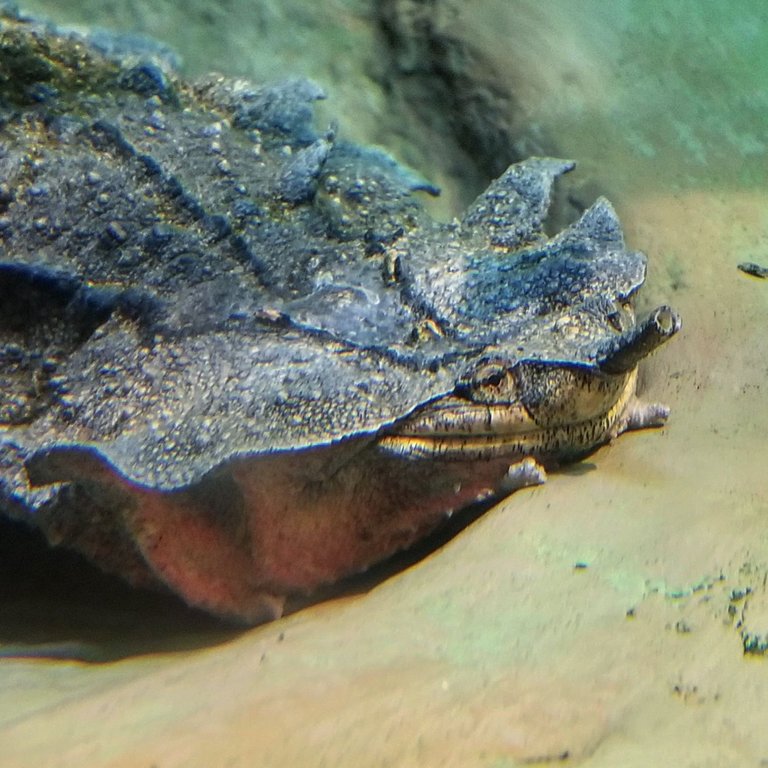 Now for a really weird looking turtle at the bottom of an aquarium at a nature center. This is some kind of soft shelled turtle that uses its straw nose to take breaths of air from the surface of the water before hanging out for hours on the bottom. Who knows why its head is shaped so weird lol.
That's all for now, thanks for looking :-)
---
---