Swamp Critters
Here are a few swamp critters I spotted yesterday.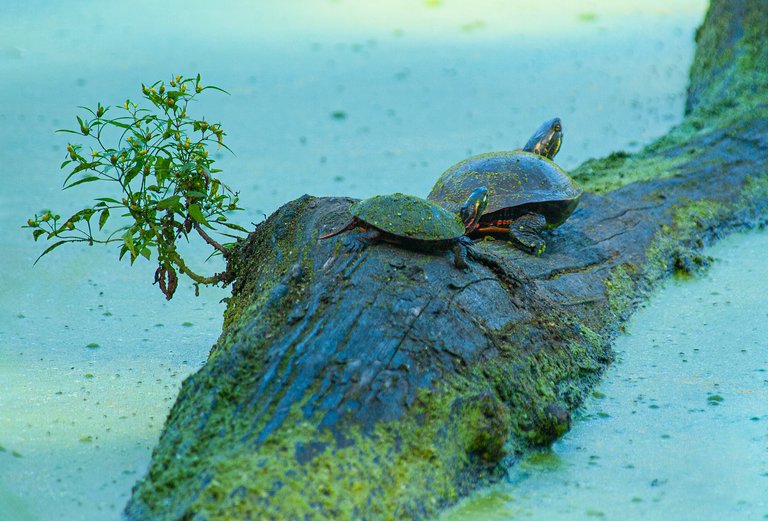 This little swamp area is always good for spotting turtles everywhere.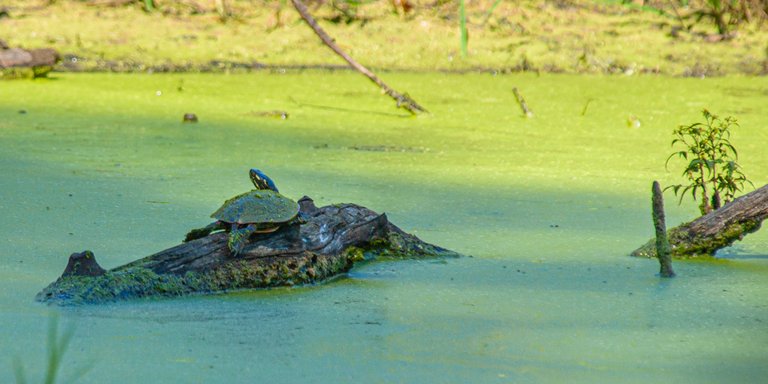 I took these shots later in the day so there aren't as many turtles out as usual.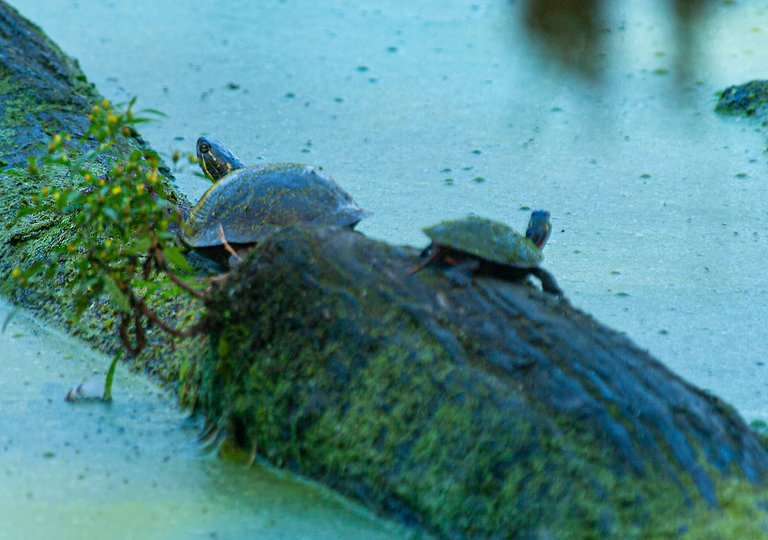 If I had come here early in the morning the entire log would be covered in turtles.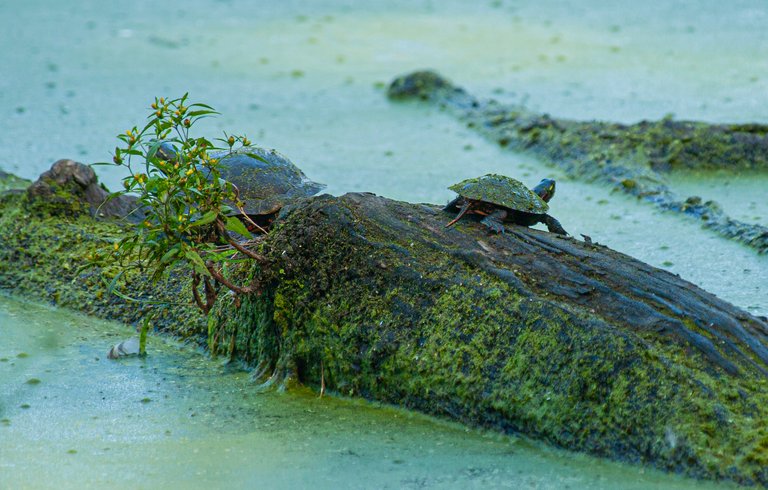 All these guys appear to be painted turtles but I have seen big snappers here sometimes.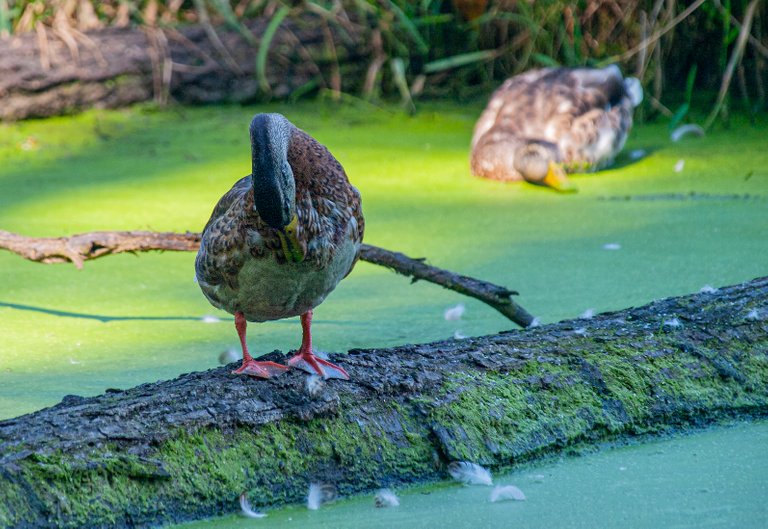 A couple mallard were hanging out eating all the duck weed. This guy appears to be molting everywhere.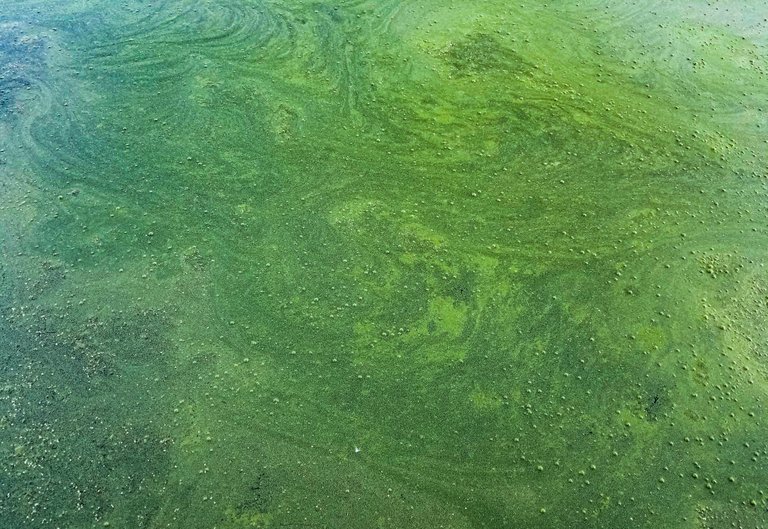 Look at this soup of various algae and duck weed. What a green soup that attracts various animals.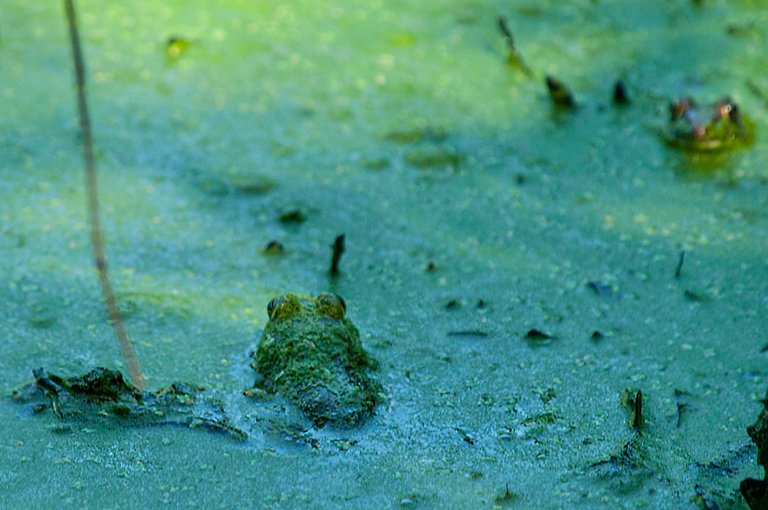 All sorts of frogs lurk around under the green duckweed.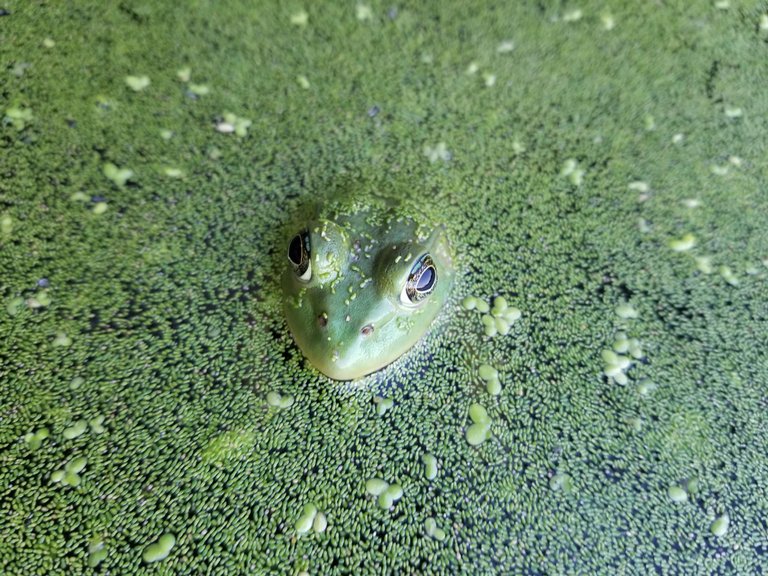 Most of they leap away as you approach the swamp edge, but every now and then you can find a fearless one that thinks it is too camouflage to see. I got this shot with my cell phone right next to it.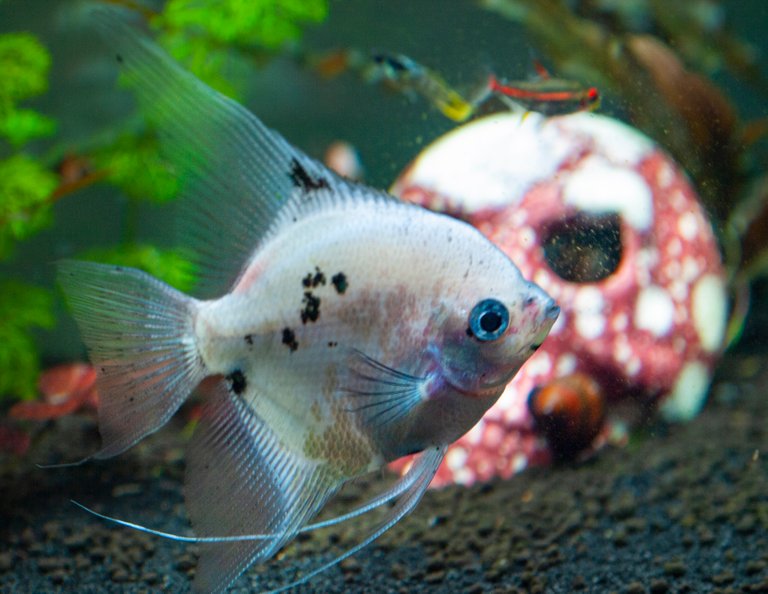 Now for a random shot of a swampy fish tank I have at home. This is the king angel fish of the tank that rules over the smaller guppies and neons. I wonder if the swamp out in the wild has some random fish lurking around under all that duckweed.
That's all for now, thanks for looking :-)
---
---