Squirrel Sunday - Chilling by the Lake
Here are a few squirrels I spotted this Sunday.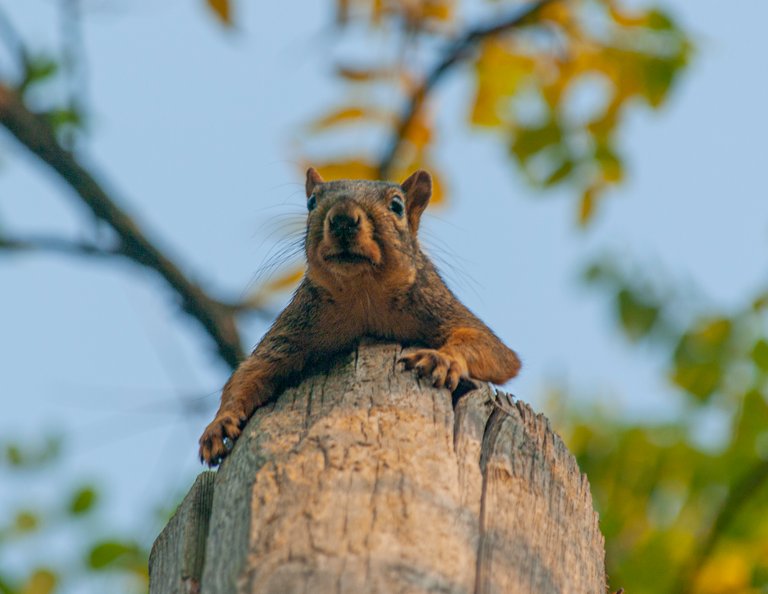 I saw this guy on a top of a telephone pole on my way to the lake.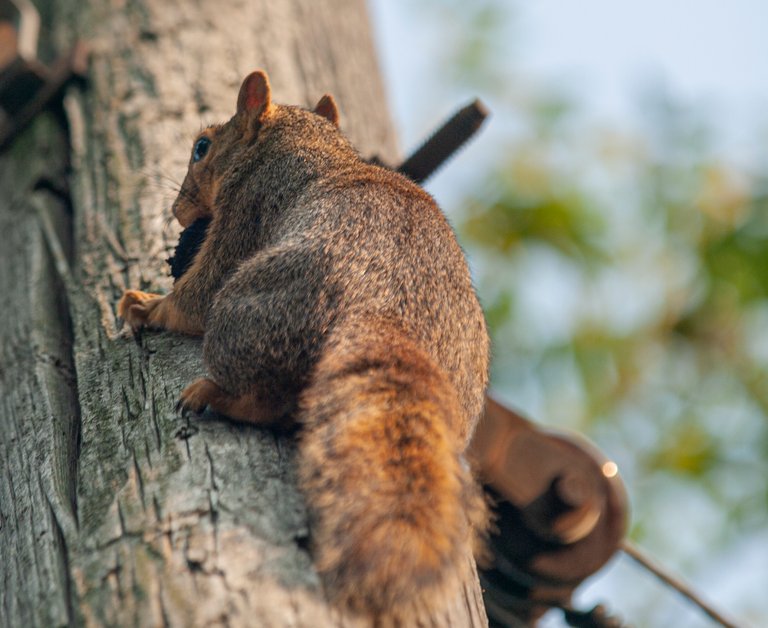 It was busy bringing some walnuts up to the top to slowly husk. These walnuts are super thick and it takes them forever to get past the shells.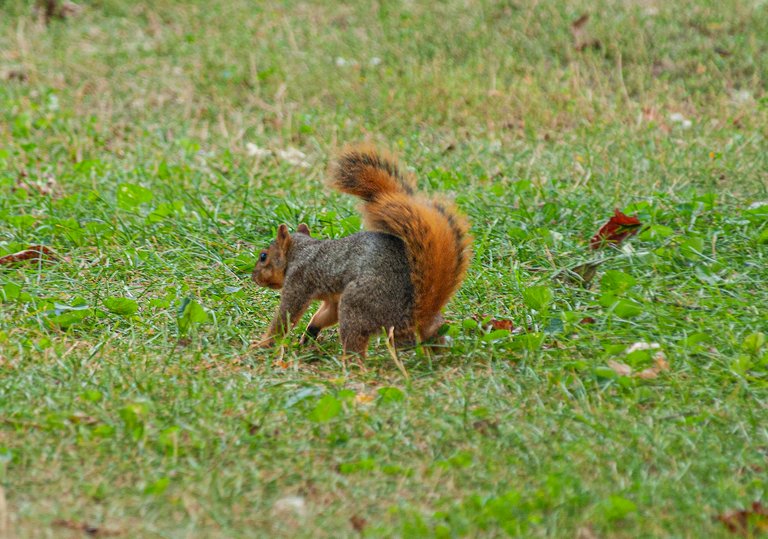 At the lake I noticed a squirrel standing sort of weird looking for acorns.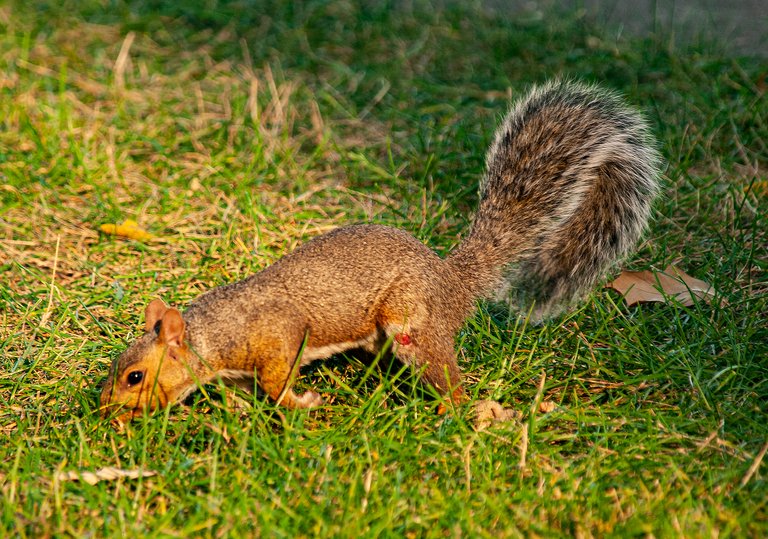 Now that I have processed the photo I realize why it is standing so weird. Looks like it got into a fight with another squirrel and has bite on its leg.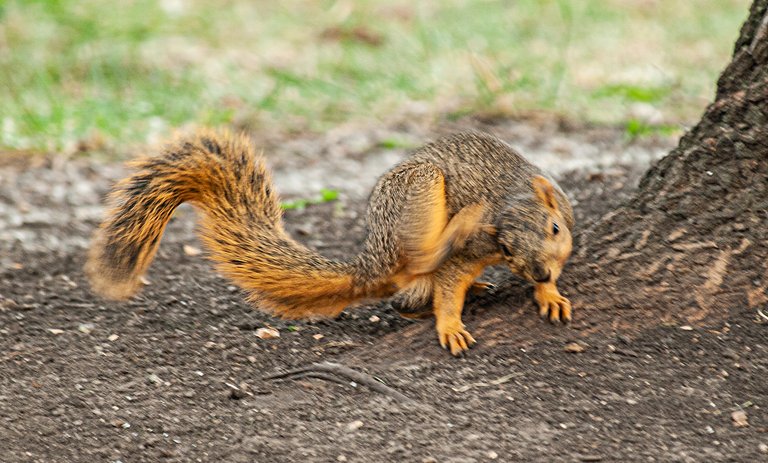 Fortunately the bite didn't seem too debilitating as this squirrel was fine running up and down the tree.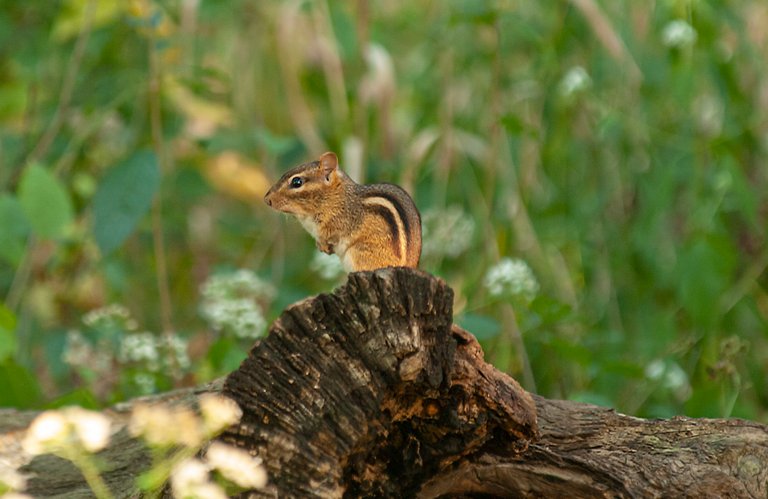 Off in the weeds I heard an constant chirping. Looks like this chipmunk is declaring this sector his territory.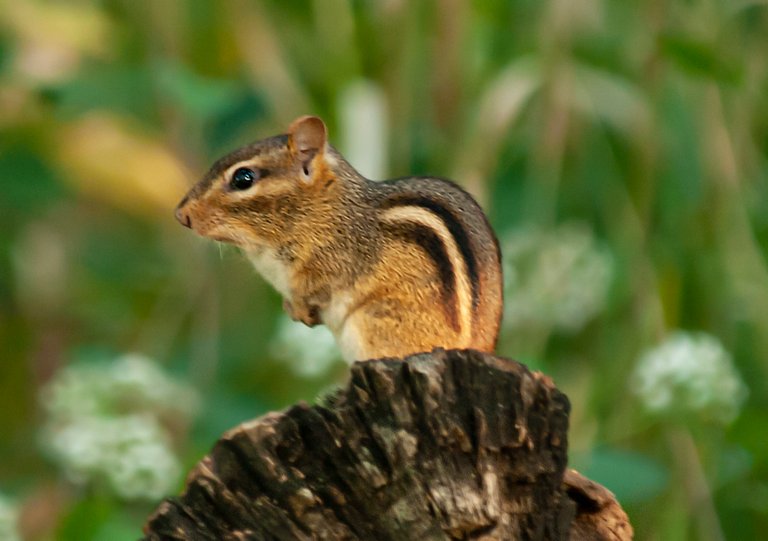 He didn't even budge as I walked closer for a second shot.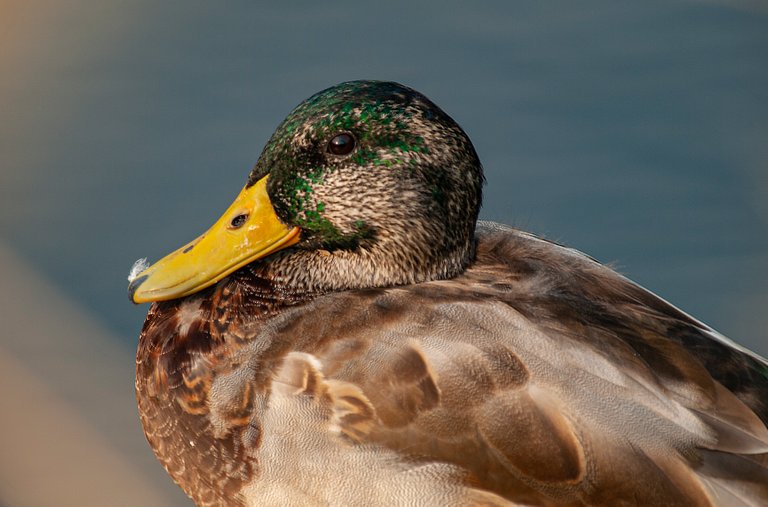 Now for a duck shot. I didn't see any rare ducks by the lake but did find this juvenile molting mallard. Soon his head will be fully turquoise. For now he is just an immature acne teenager to the other ducks lol.
That's all for now, hopefully I can find some flying squirrels some day to post for #squirrelsunday :-)
---
---