Some Death and Life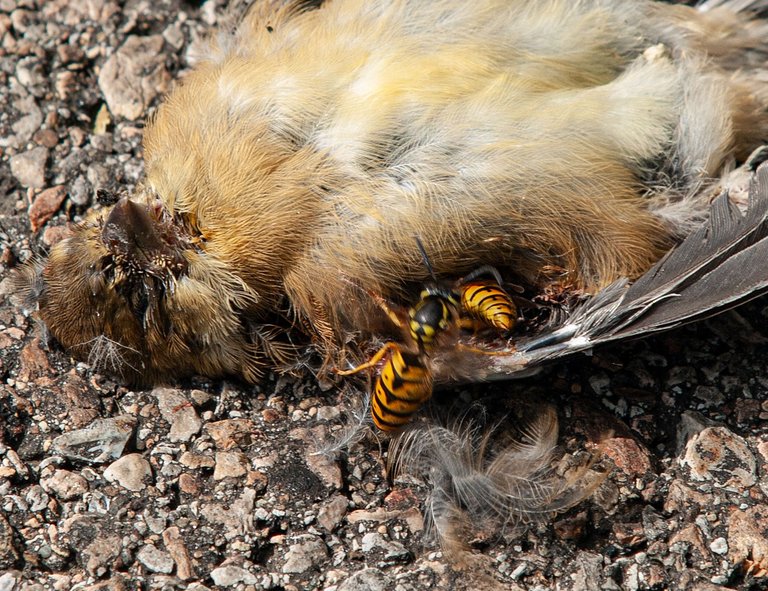 Look at the German Yellowjackets at work. People often call them meat bees as the love to bring back carrion to their hives.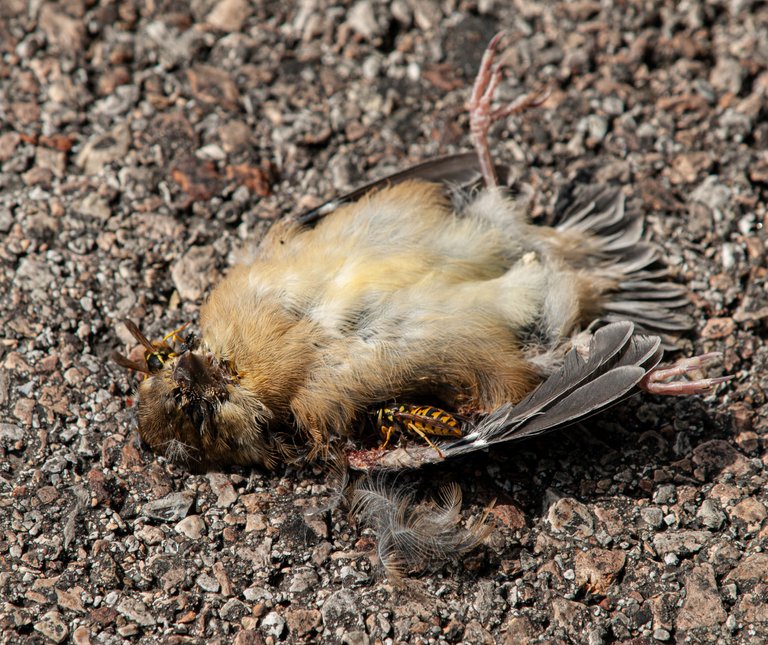 As for the poor bird, it has a yellow belly and is quite small, perhaps its a warbler of some kind. Either way the wasps are loving it.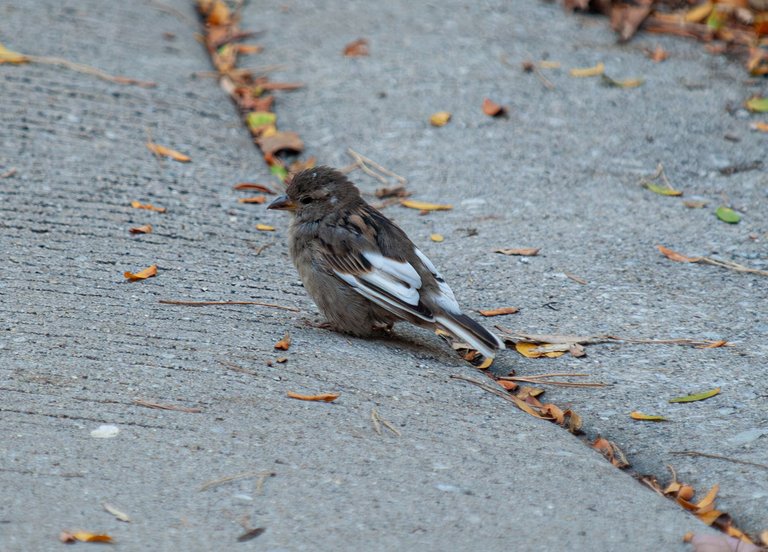 Now for a strange looking house sparrow.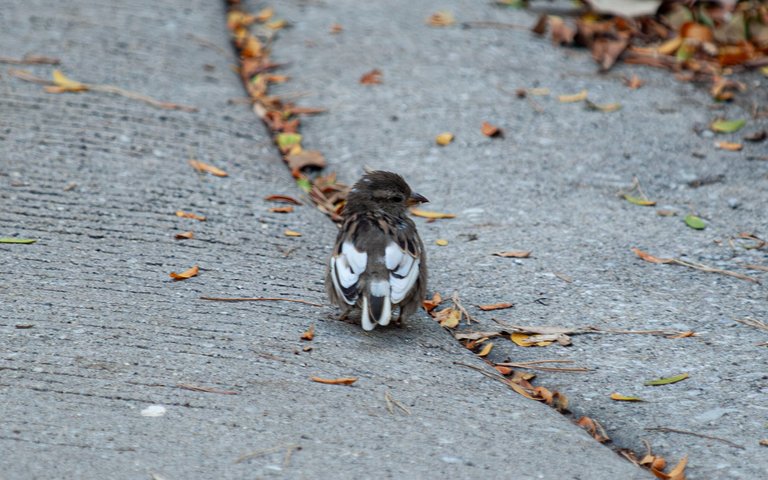 It appears to be a fledgling with leucistic feathers. Now it just needs to find a mate with the same features and we'll have white sparrows flying around everywhere.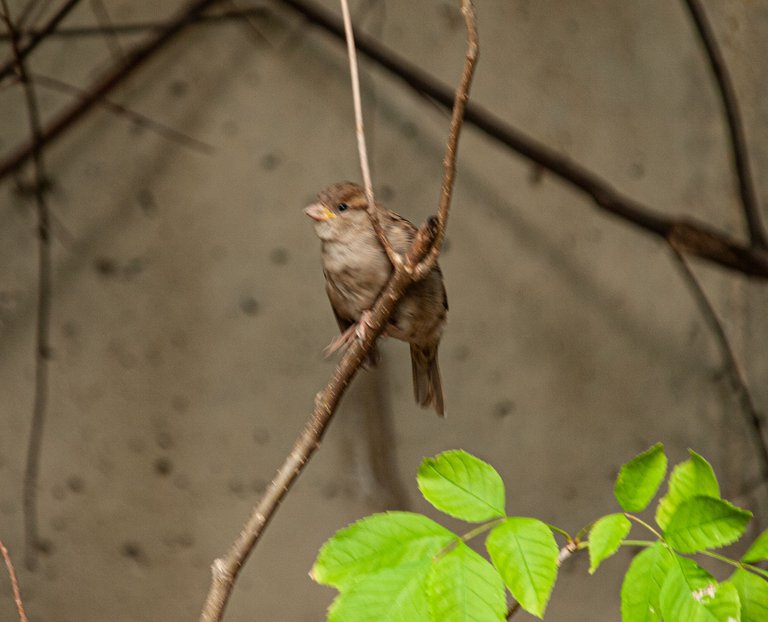 Now for loads of normal sparrow photos. This clumbsy fledgling was trying to perch on a vine.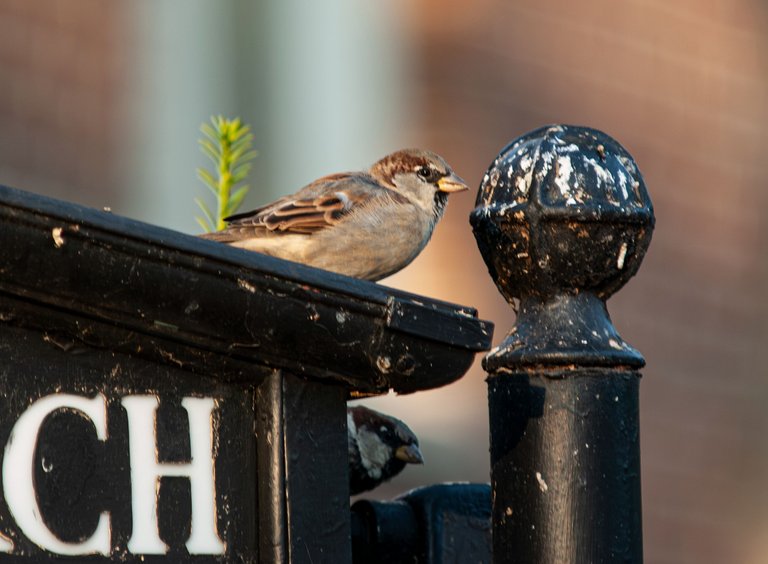 Here is a house sparrow hanging out on a church sign, probably pooping it up.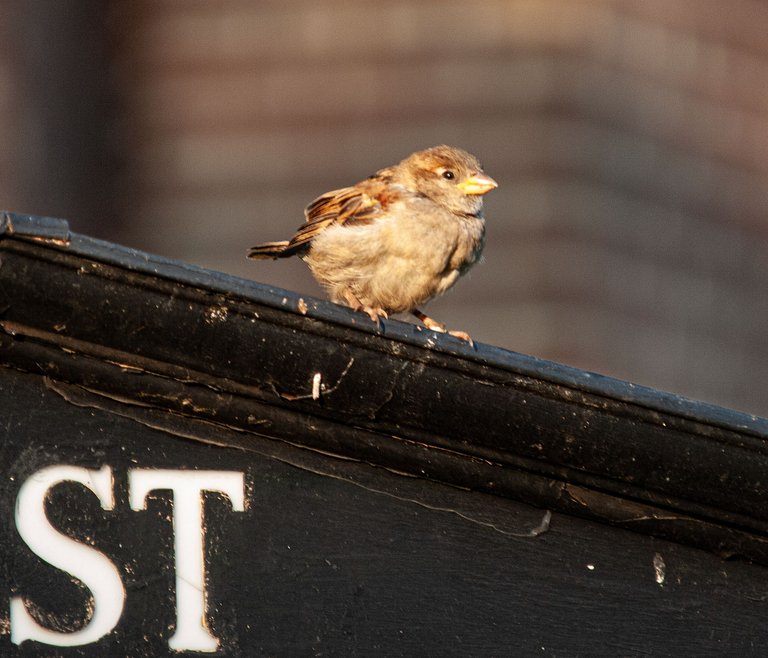 He called over his girlfriend to help cover the sign lol.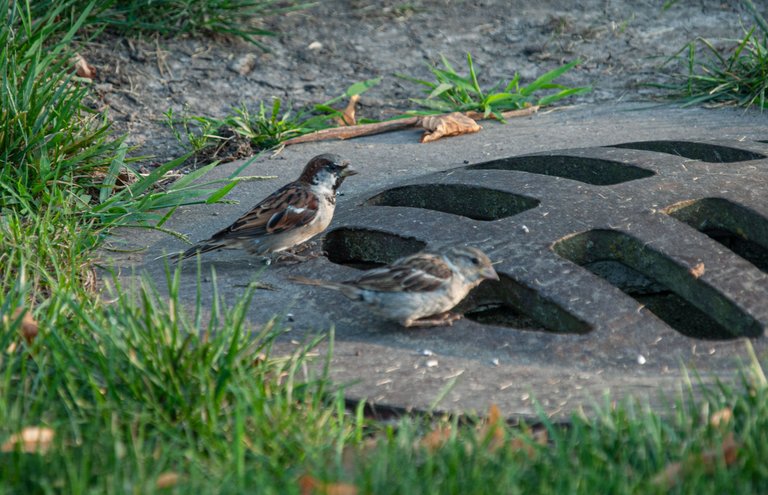 These two just discovered a crashed ufo. Perhaps it holds the secrets to the meaning of sparrow life?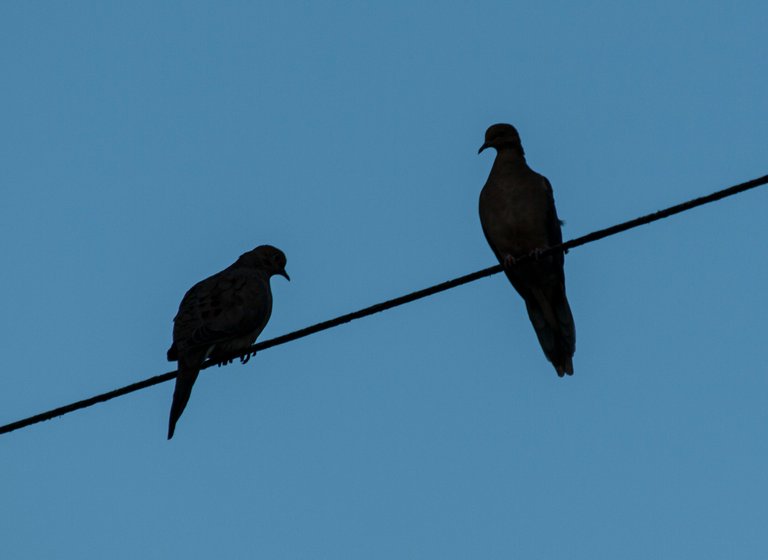 The doves are laughing at the sparrows. Surely they know that is just a new human surface to cover with poop. That is the meaning of dove life, cover the world in poop.
---
---