Skipping Rocks on Lake Michigan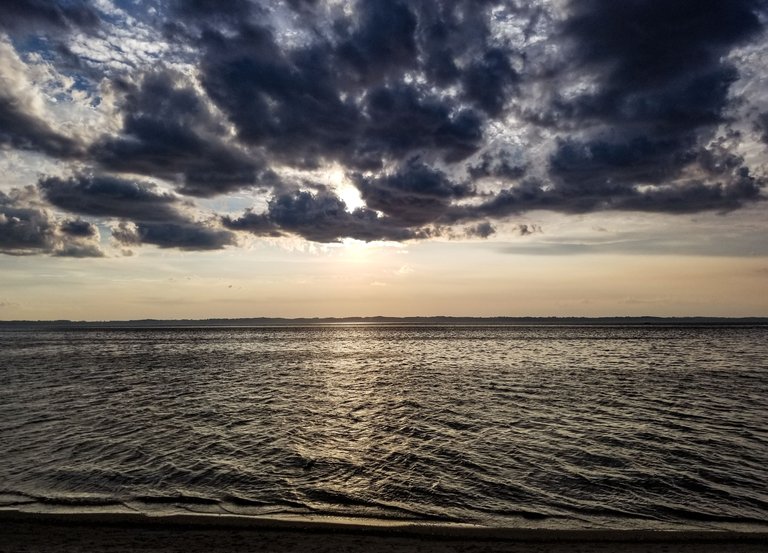 Today we visited quite a few beaches along Lake Michigan searching for just the right swimming spot.

Finally we found a place called Sheldon Beach in the Sleeping Bear Dunes Park without massive rip tide waves.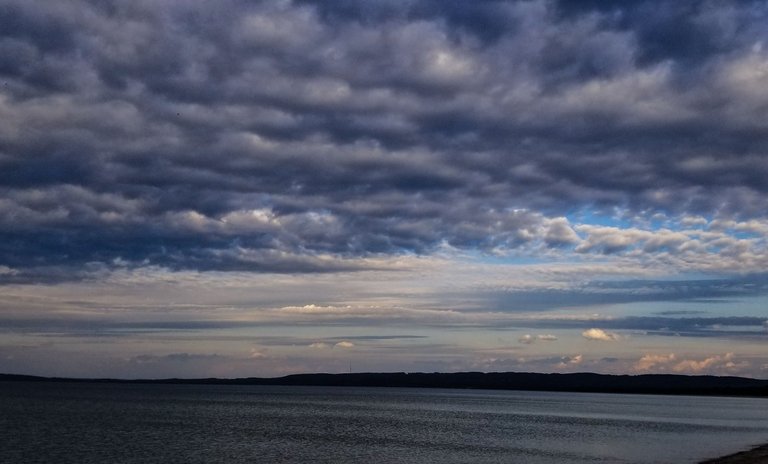 The temperature outside was perfect and the water was pretty cold but tolerable for swimming. Fortunately the water wasn't too warm as that seems to breed nematodes that causes swimmers itch. We already got that the day before from wading in Torch Lake, man was it itchy.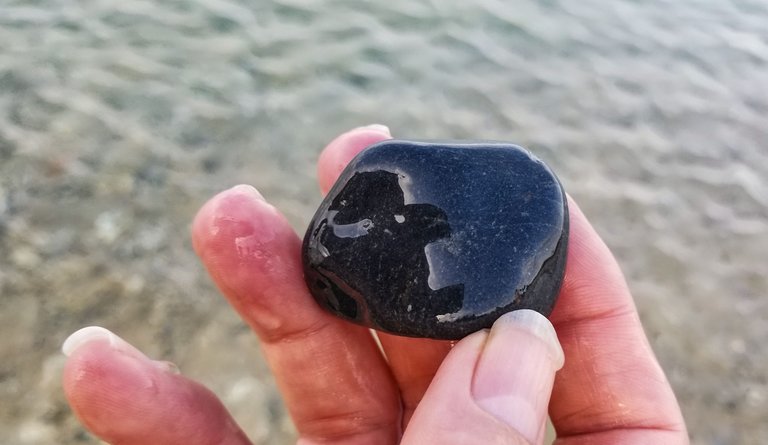 Now that my wife can swim comfortably I can focus on skipping stones on the lake. This black one didn't go very far as expected.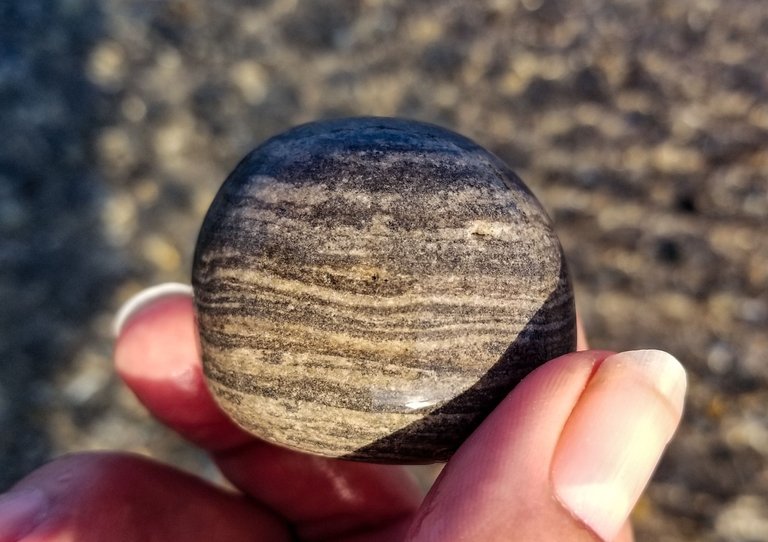 This one was too cool looking to throw in the water. It will end up going with one of the numerous other Lake Michigan rocks we've collected.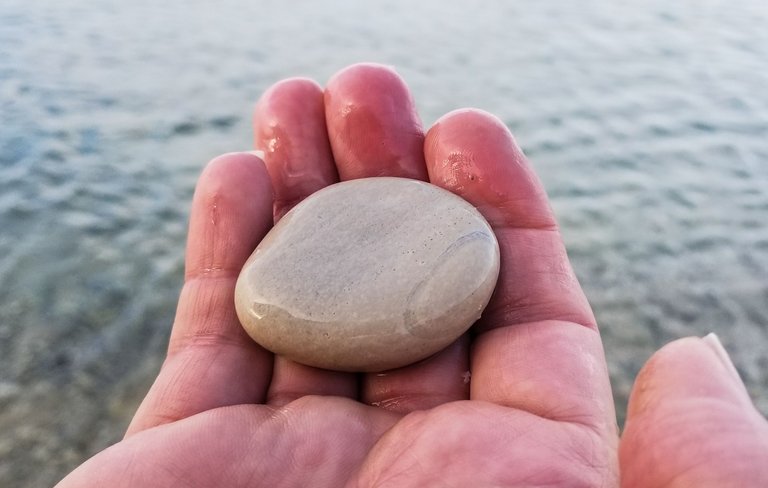 This one skipped a couple times because of its round shape.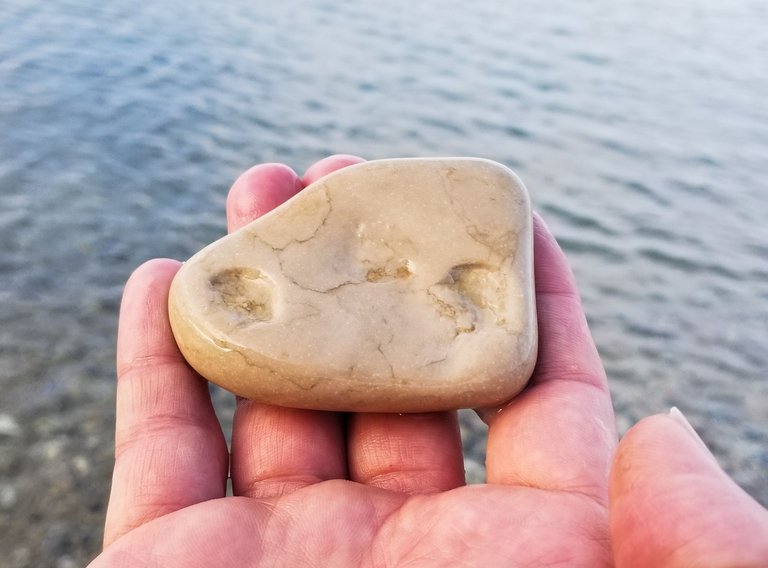 This one did a good four skips but it was still too bulky for any distance.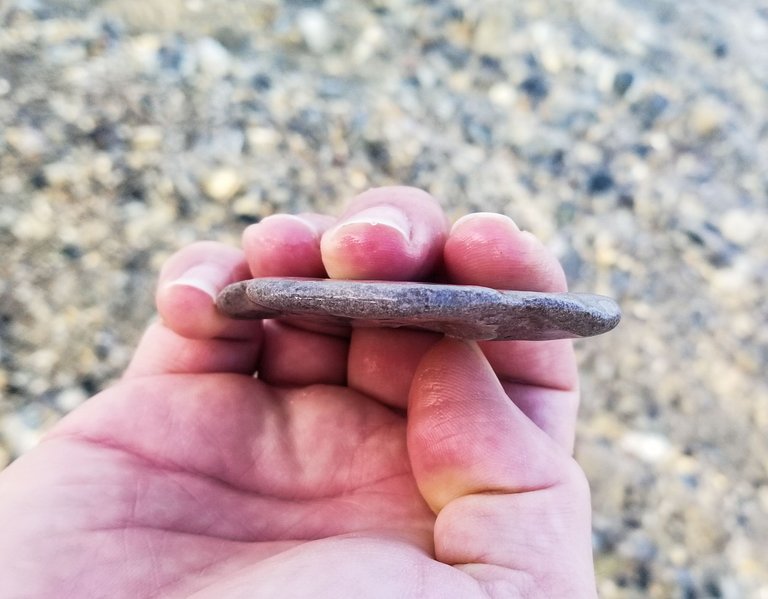 Finally a winner, this one is both round and flat. Now the trick is to skip it and take a photo with the other hand...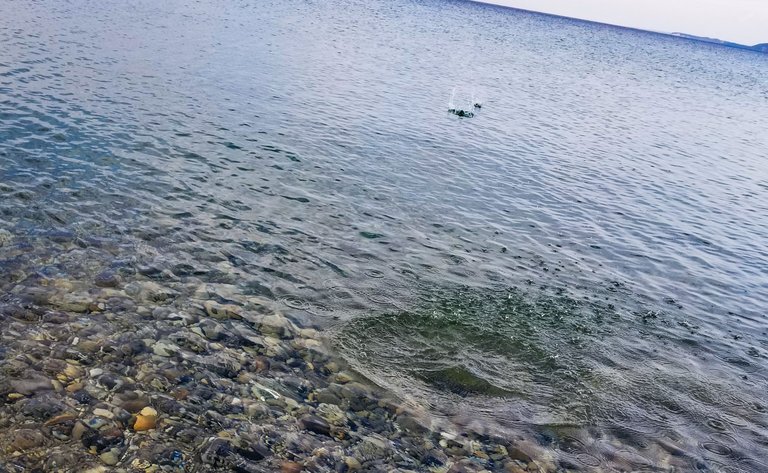 I managed to catch the tail end of about six skips.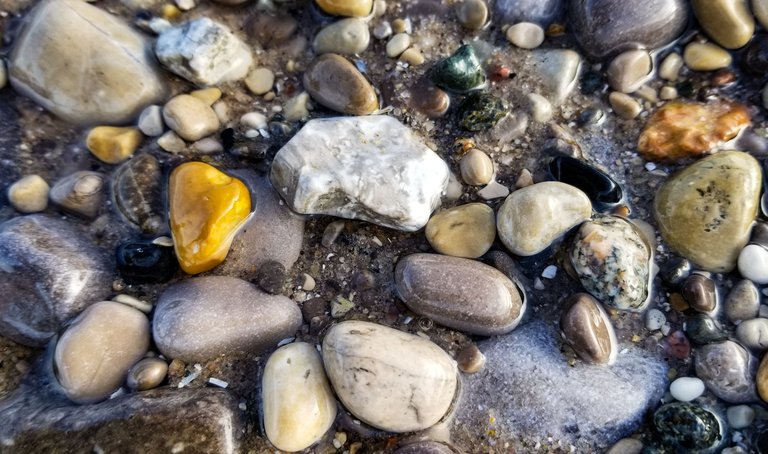 Now its time to keep looking for interesting rocks to collect. This beach is fairly good but Lake Superior seems to have better agates.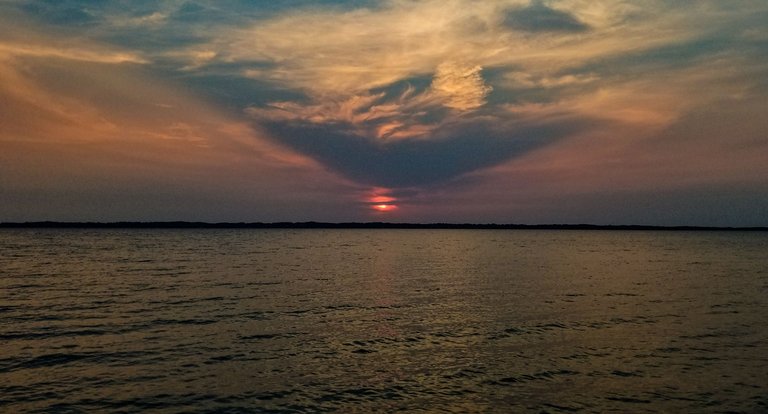 Finally we headed to a different beach looking towards the sun to try and catch a sunset. This was the best we could get as the clouds started getting thick.
That's all for now thanks for looking :-)
---
---