Mushroom Monday - UFO and a Chicken
Here is a ufo and a chicken for this #mushroommonday

First here is a mycena growing out of a dead log. See in the upper right how perfect of a hole they make while growing out of the wood.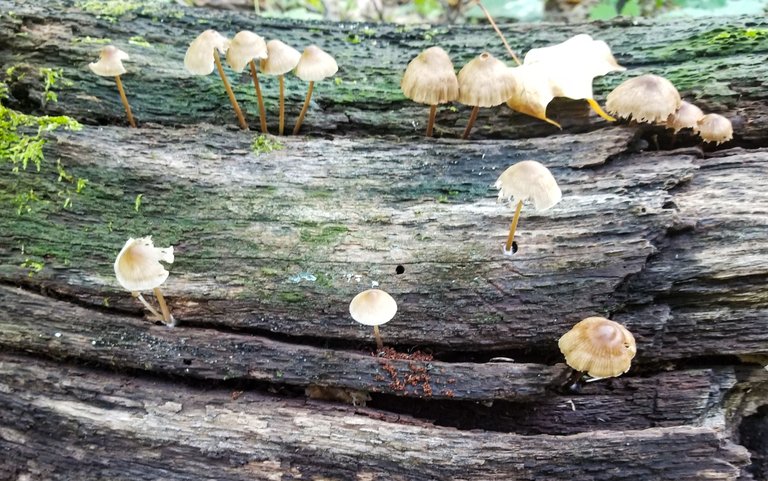 Here is the rest of the log. I'm guessing that the perfect holes might have been from a wood borer beetle that accidentally brought a spore with it and grew a mushroom later on.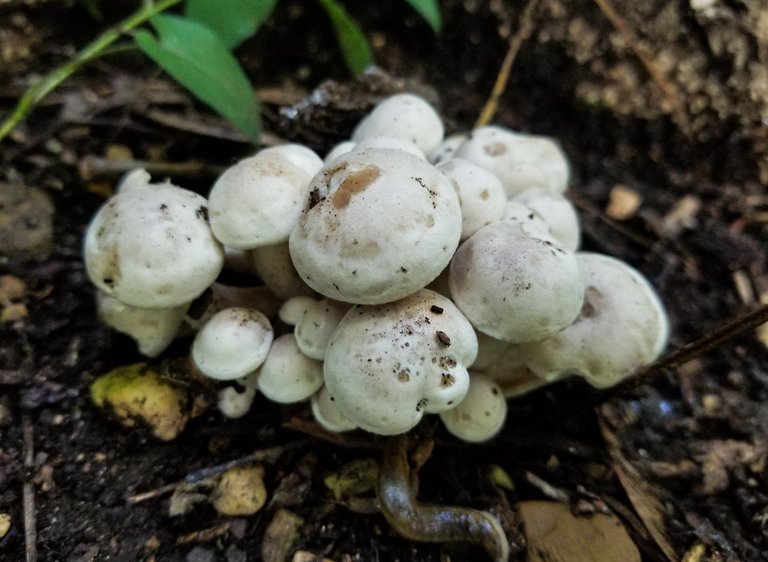 Now for a clump of unidentifies fungal organisms.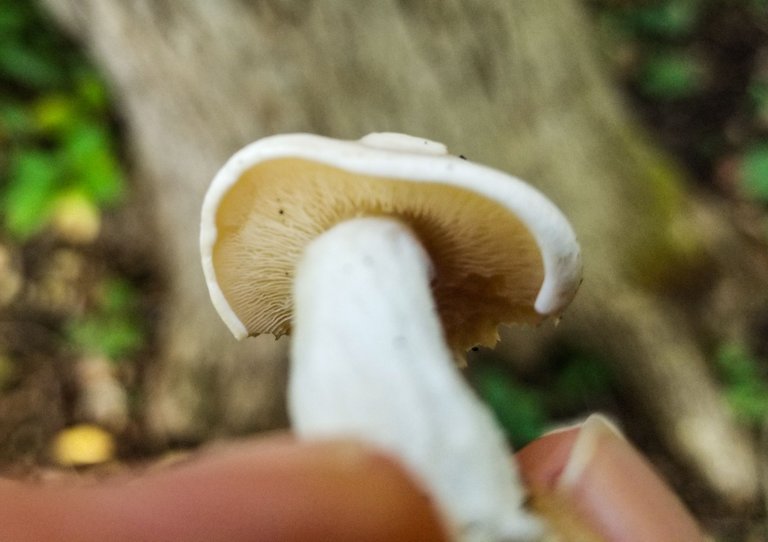 I picked one to see what the gills looked like. There is no veil or stem ring and the gills are white and symmetrical. I still couldn't find what they were.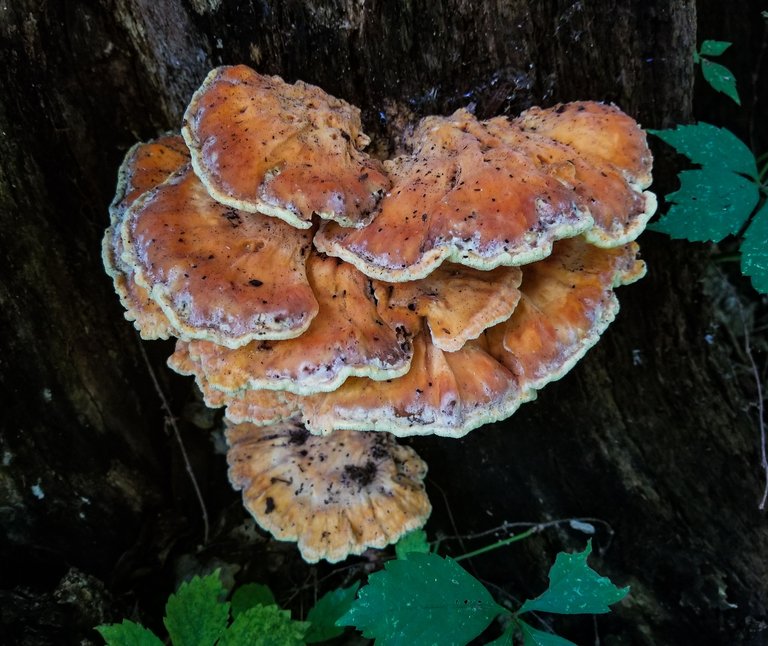 Now for a sad story.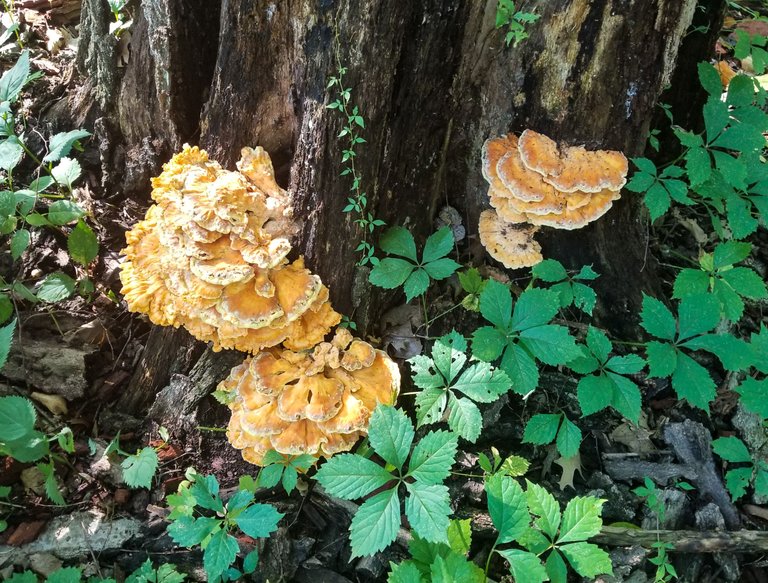 Look at all this great chicken of the woods.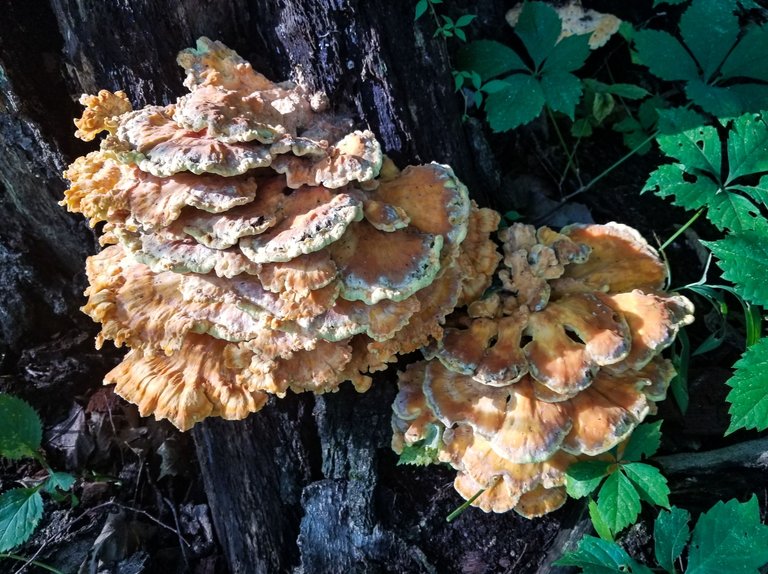 As I got closer to the chicken I noticed it was old and beginning to rot.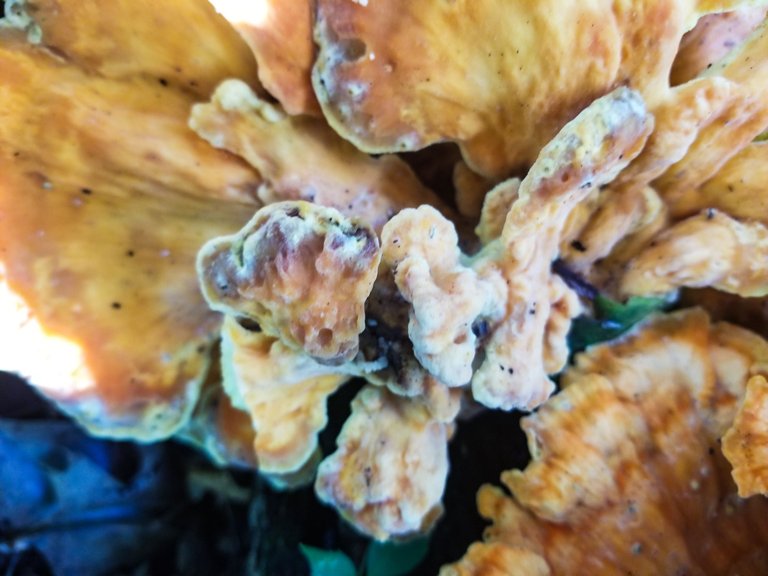 Sadly a few days earlier this was in perfect condition for harvest.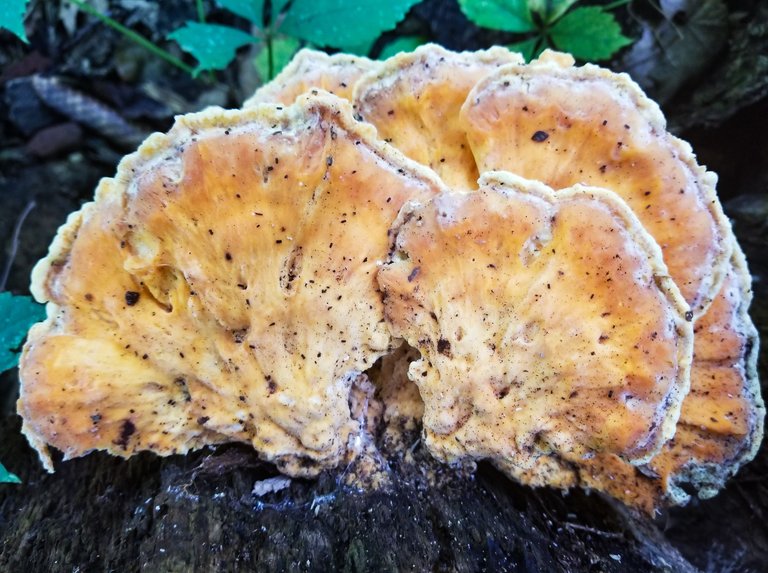 But it rained for three days and it got waterlogged. Too much water in a polypore mushroom tends to cause rot. On the bright side the season for chicken won't be over until end of October.
---
---