Fungi Friday - Rotted Skulls
Its another #fungifriday and here's this week's finds.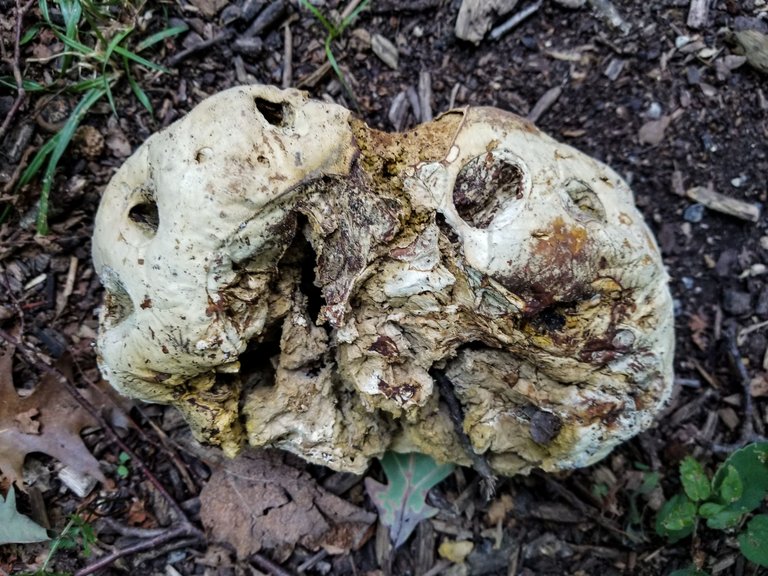 Its not quite Halloween yet but I found a horribly deformed skull laying on the ground.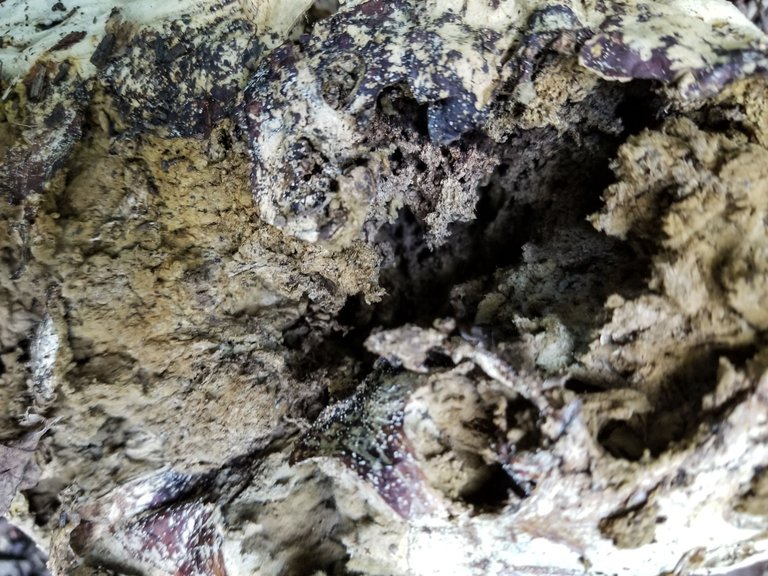 This used to be a huge soccer ball sized puffball but it got drenched by rain then rotted a bit and dried out and split open. I wish I had found it in its prime because these are great for making pizza bread. You just slice them in to big pieces and put all the toppings on them and bake them in the oven and you get a strange mushroom crust.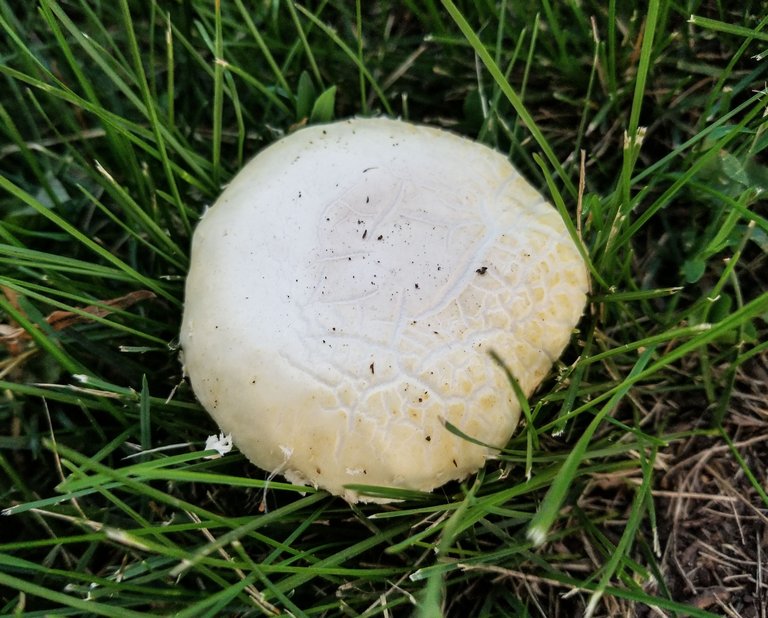 Here is a strange yellowing cracking mushrooms. I thought it was a meadow mushroom at first but the yellowing is an indicator it is a false lookalike.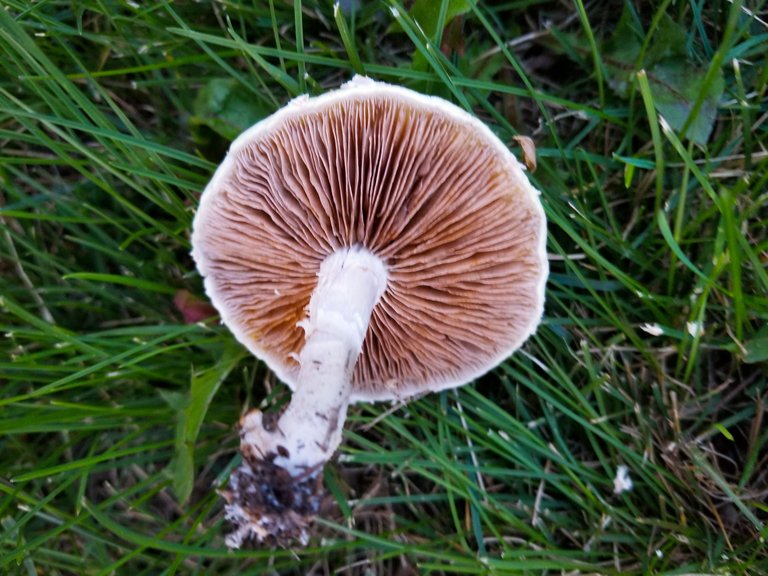 I flipped it over and saw the pinkish brown gills and now I believe its a Agaricus xanthodermus
because of the yellowing. These can cause stomach aches if confused with meadow mushrooms so always check for yellow staining by bruising or pinching the cap.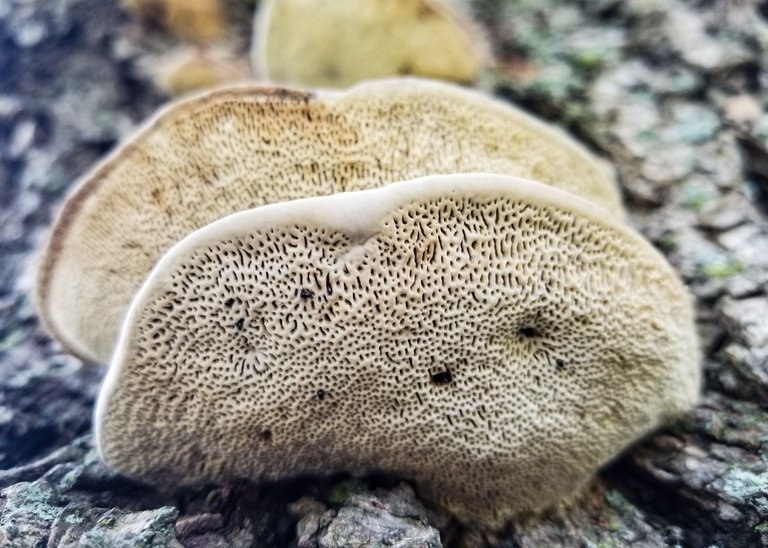 Here is an interesting polypore pattern. It sort of reminds me of dead coral reef.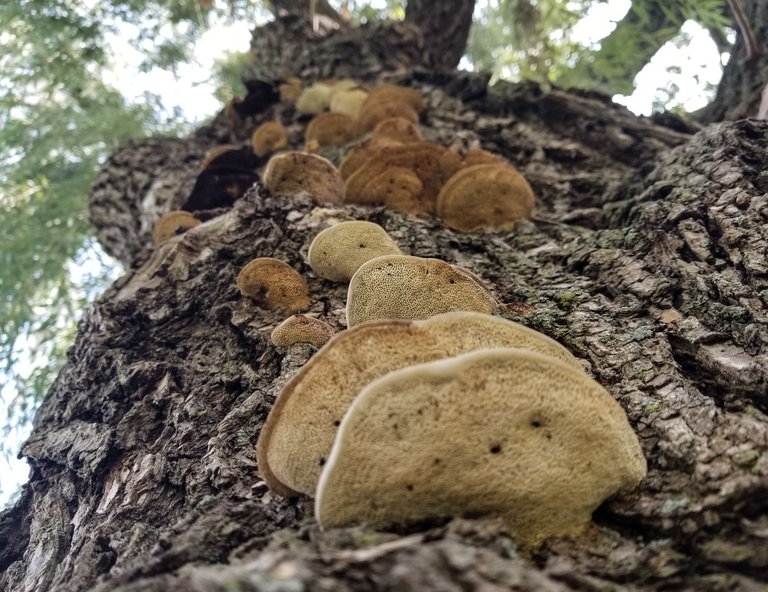 These were taking over the whole side of a willow tree. Farther up the older ones turned completely black and brittle.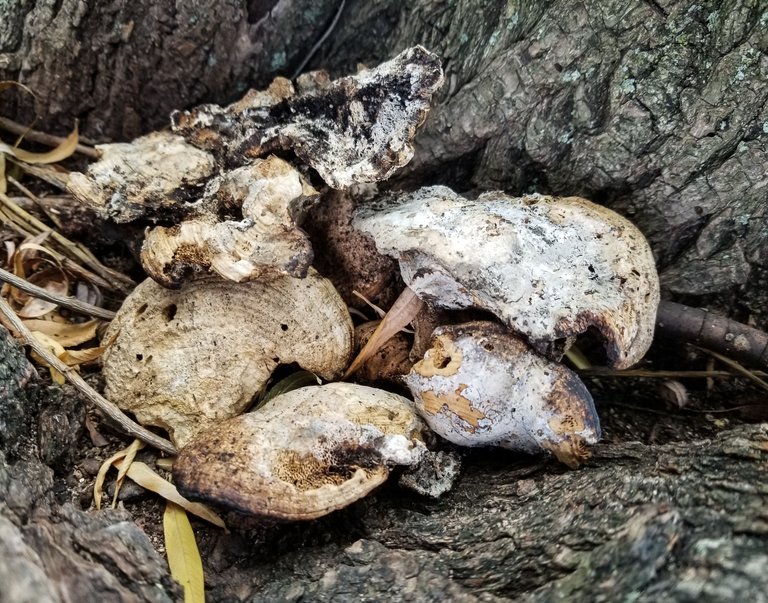 Quite a few fell into the crevices of the tree below. I haven't pinned down an ID yet but it reminds me of tinder polypore because it turns black with age, I'm sure these would light up well in a campfire too.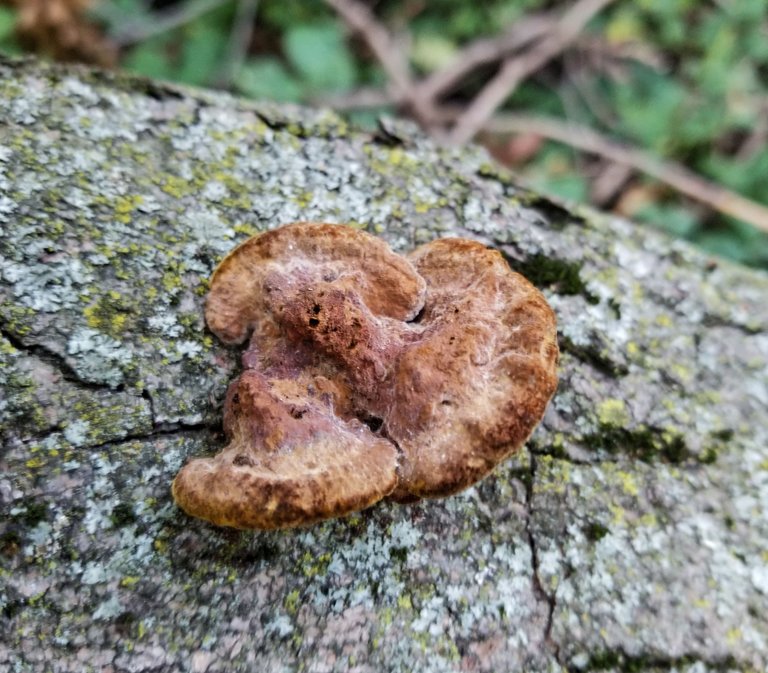 Here's a brown polypore on a dead tree. I have no idea what the ID is on this one either.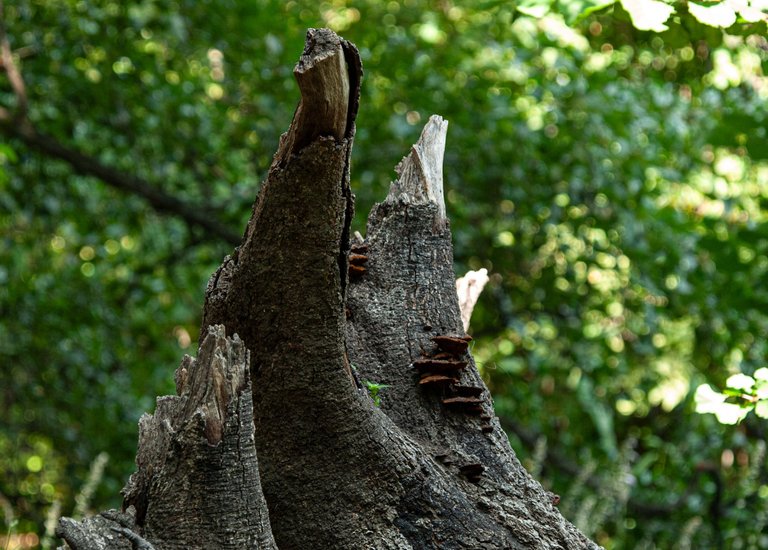 More polypores, probably of the same variety on the willow tree. These were growing on a fallen oak tree.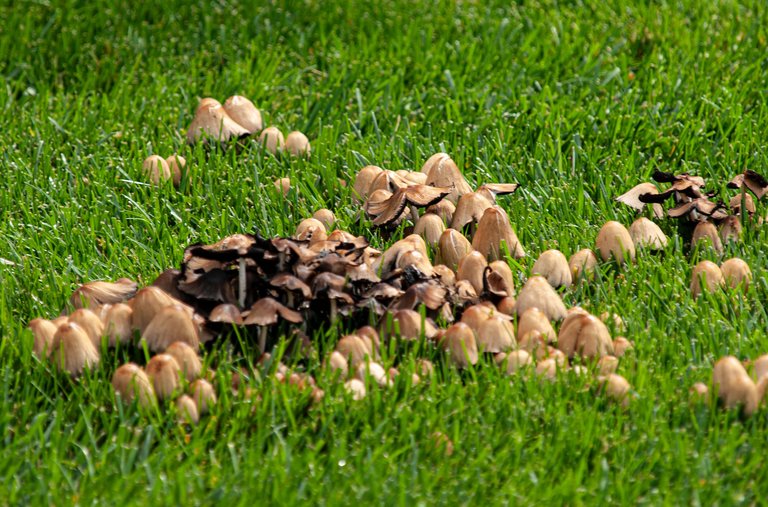 A ton of ink caps in the lawn. These are edible when they are first pinning. You want to be sure you aren't harvesting them out of a chemically treated lawn though as they will absorb heavy metals and pesticides.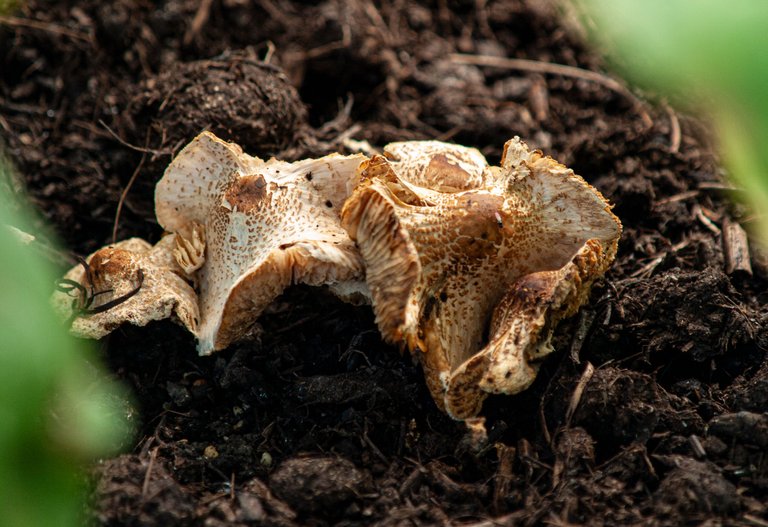 Finally some mangled mushrooms. I suspect these are some reddening lepiotas. They have the characteristic scales on top and if you cut the stem they turn red. They are a good edible but only if you find them out in the wild not in a fertilized garden like these guys.
That's all for now, thanks for looking :-)
---
---