Fungi Friday - Mossy Finds

Here are a few mossy finds from the driftless area of Wisconsin for this #fungifriday by @ewkaw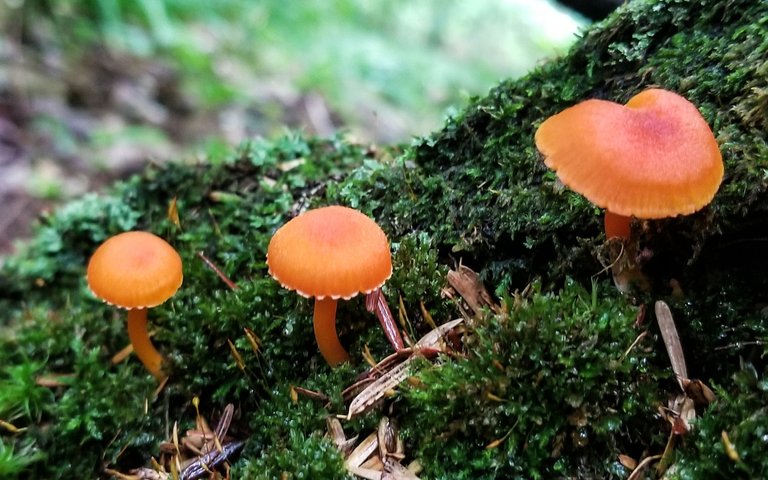 First we start with some Mycena leaiana. They look really bright agaist this dark green moss.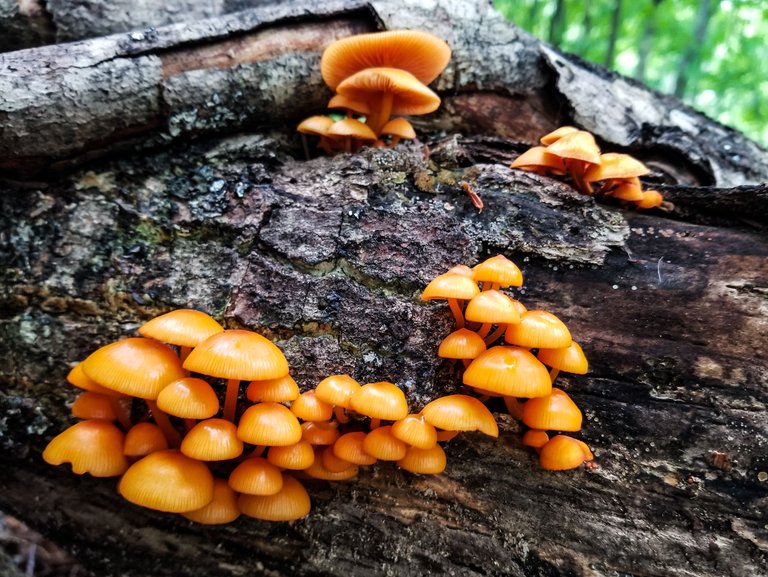 More orange mycena. It seems to be growing everywhere in fall.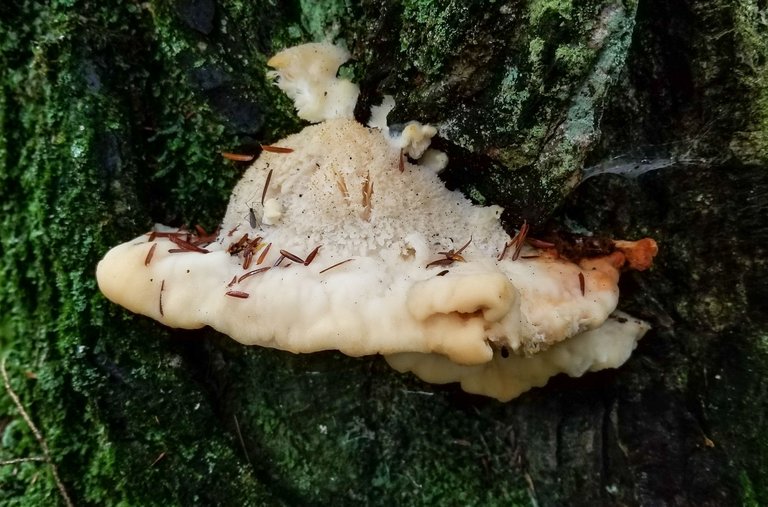 Now on a lichen covered tree there is more cheese polypore. The Latin name is Tyromyces chioneus.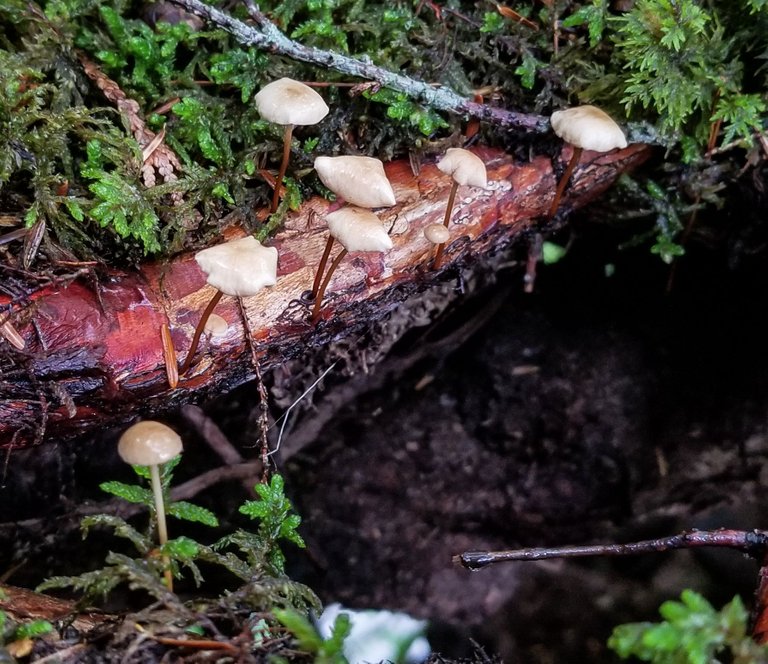 These appear to be twig mushrooms aka Marasmiellus ramealis. When it rains these tiny mushrooms grow all over the place on the forest floor. It is easy to overlook them because they are so tiny.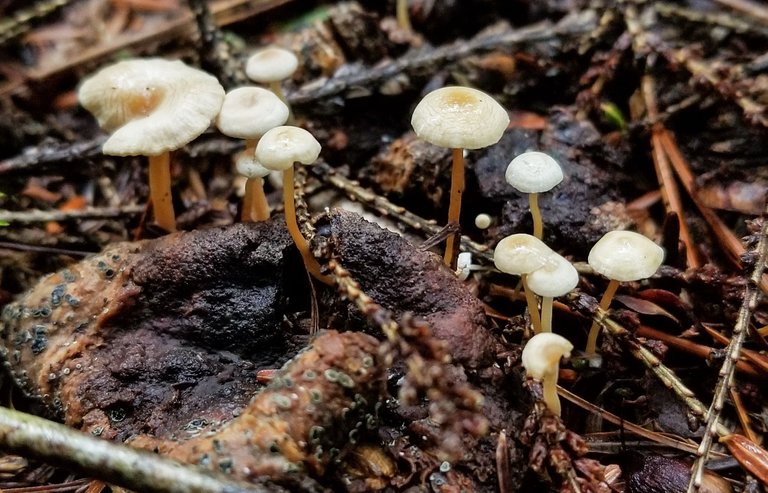 I suspect these are another species of twig mushroom, they are slightly larger but still quite small compared to most other mushrooms.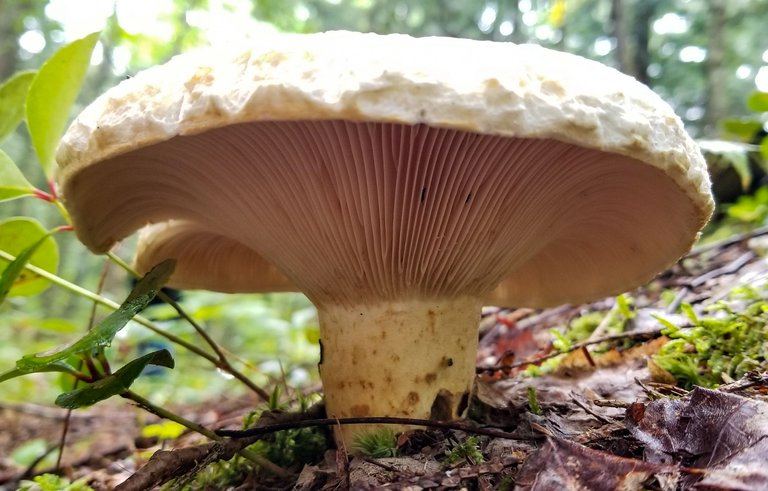 Here is a huge milk cap of some sort. I suspect it might be Lactifluus piperatus.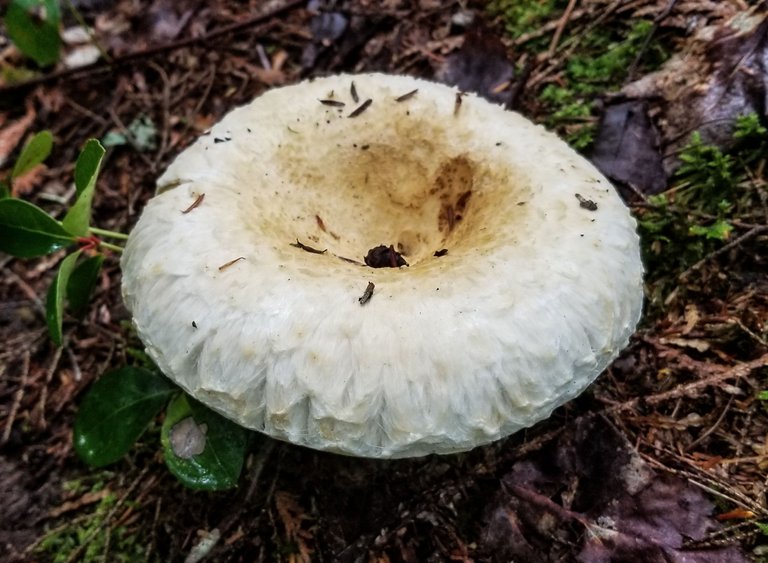 This is what the top looks like. It could be any number of white lactarius mushrooms. Mosquitos were biting so I didn't get a taste test to see if it was peppery lactarius.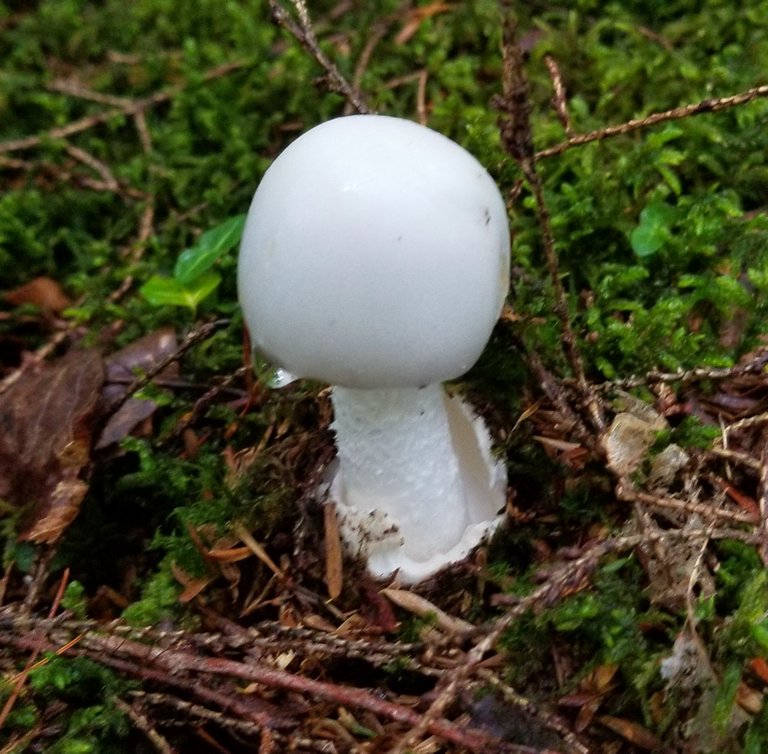 Speaking of generic white mushrooms. This tiny guy appears to have hatched out of an egg.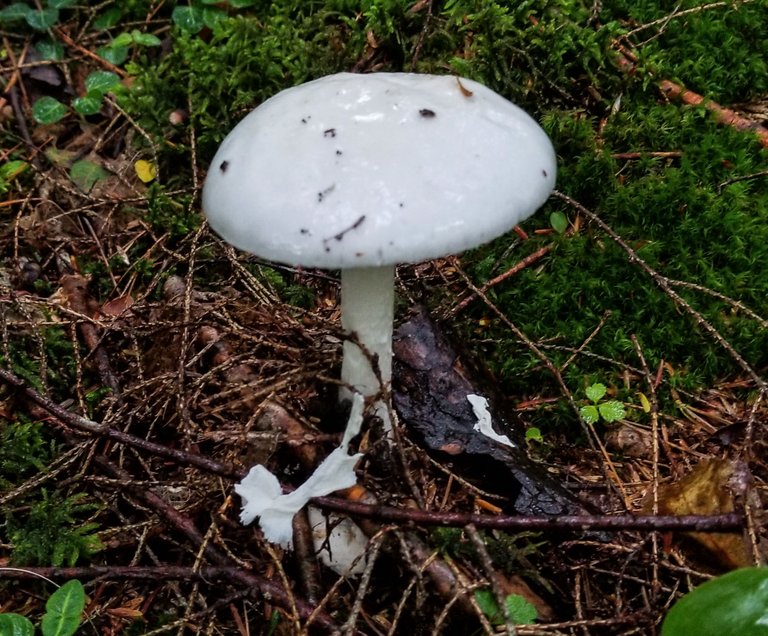 Here is a larger version. This is probably an amanita of some kind as it has all the features i.e. an egg, stem ring and symmetrical gills that don't attach to the stem. Who knows... it might be a death cap.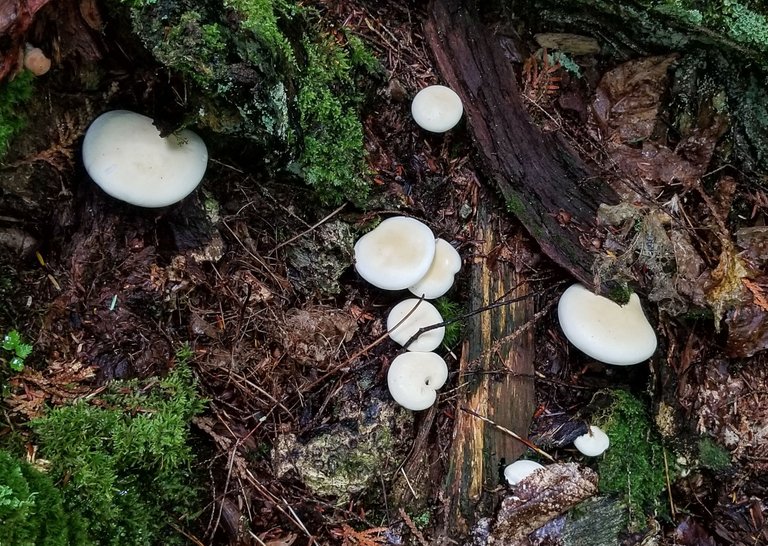 Here are some Crepidotus. There are quite a few different crepidotus variants out there and they all look quite similar to eachother so this one remains a semi ufo.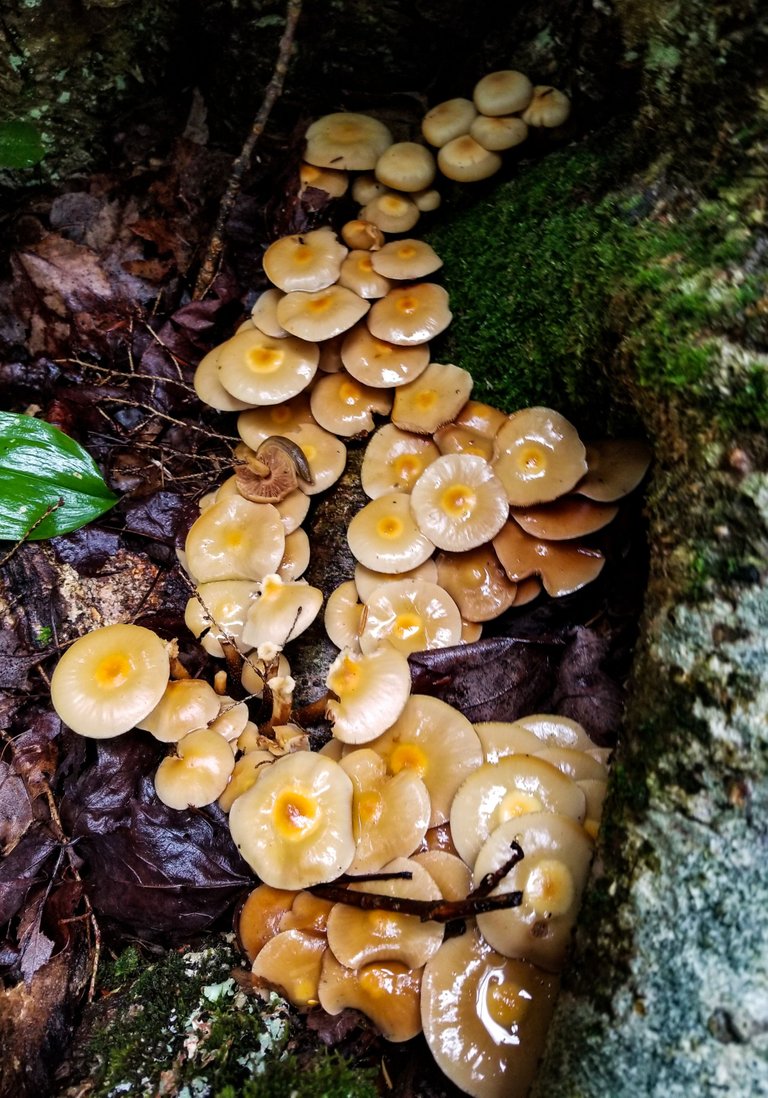 Now for some more ufos. They resemble fairy ring mushrooms that possibly got too much rain. Then again there are slimy mushroom species that look like this normally.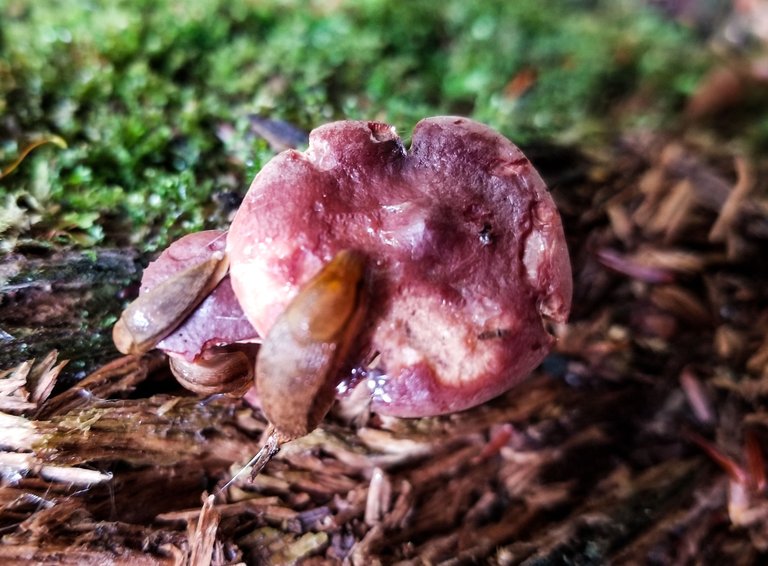 The slugs seem to have this one identified. It appears to be a purple brittlegill that is waterlogged, perfect for a slug feast.
That's all for now, thanks for looking :-)
---
---