Feathered Friday - Western Wood Peewee
Here is a pair of Western Wood-Peewees for this #featheredfriday by @melinda010100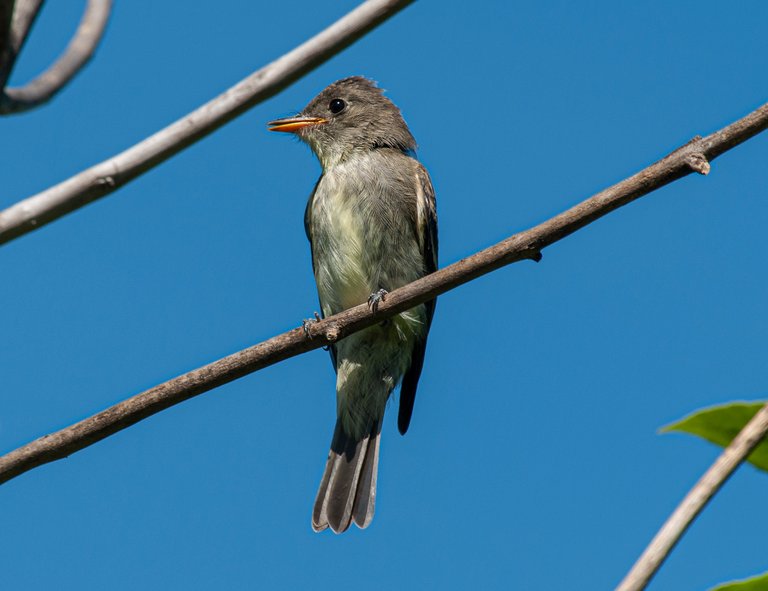 I heard a peee weeee sound above my head and noticed this little guy making the noise.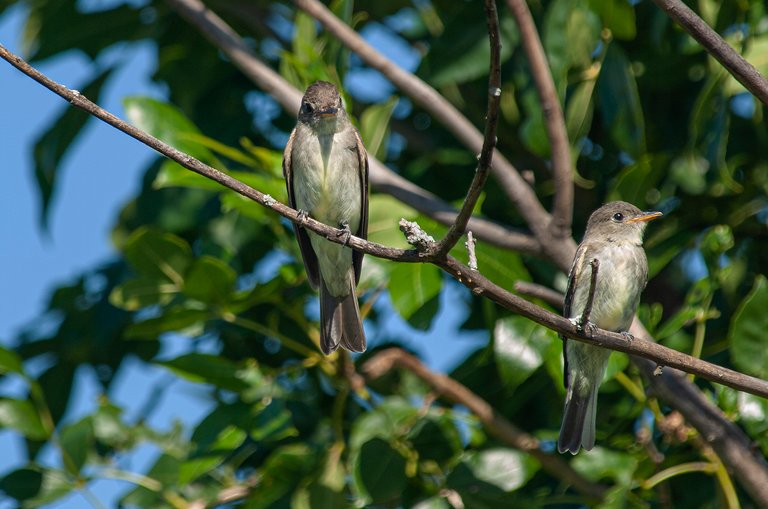 Then another one landed next to it.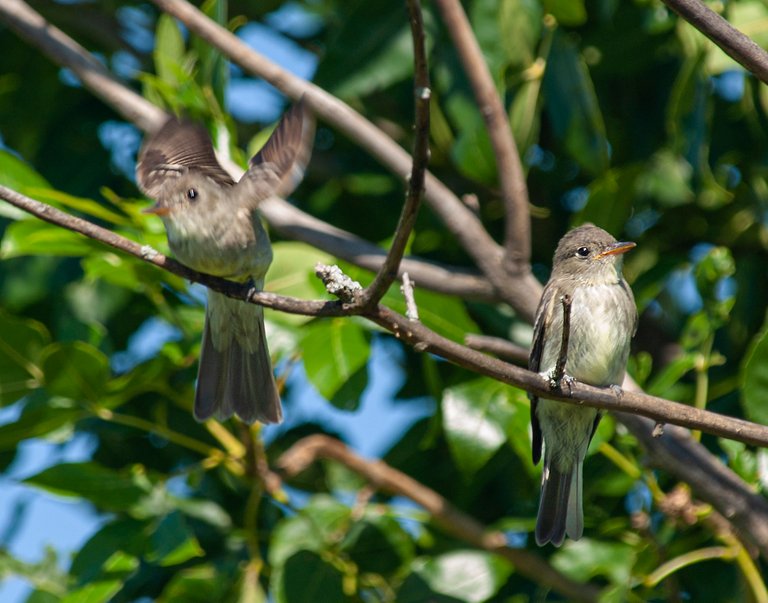 Then the one on the left flew away for an instant.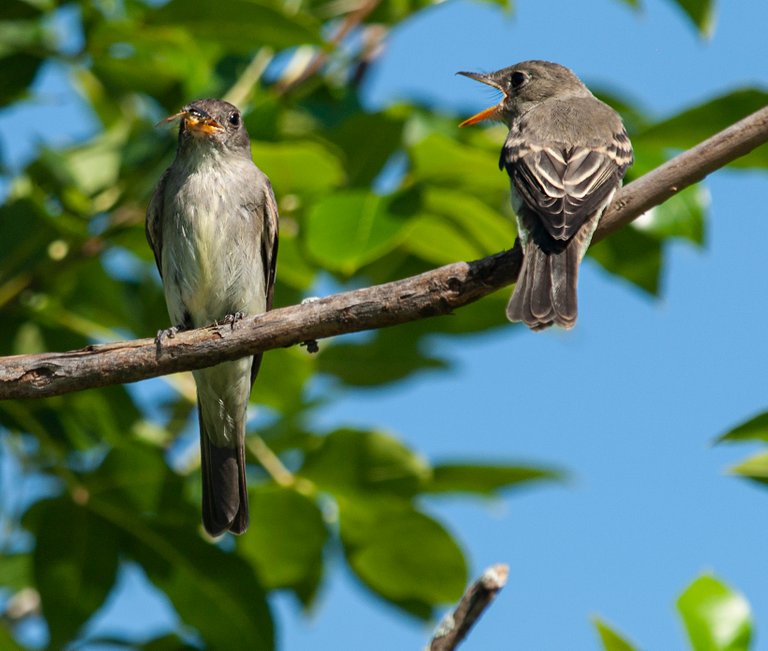 It returned in an instant with some kind of large fly or wasp. Now I see the first one I saw is still a baby begging for food.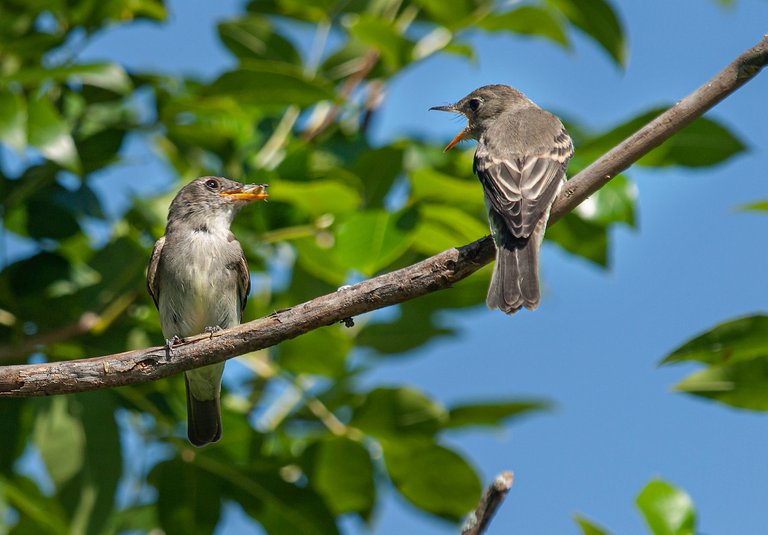 Sadly I missed the feeding process as it happened within a split second.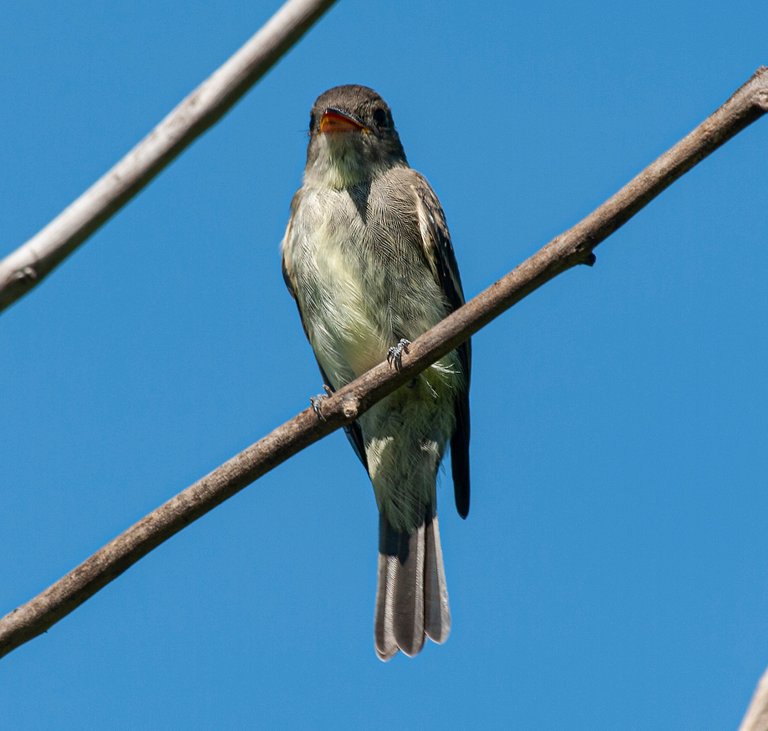 The baby remained on the branch begging for more as the adult went to hunt for more food.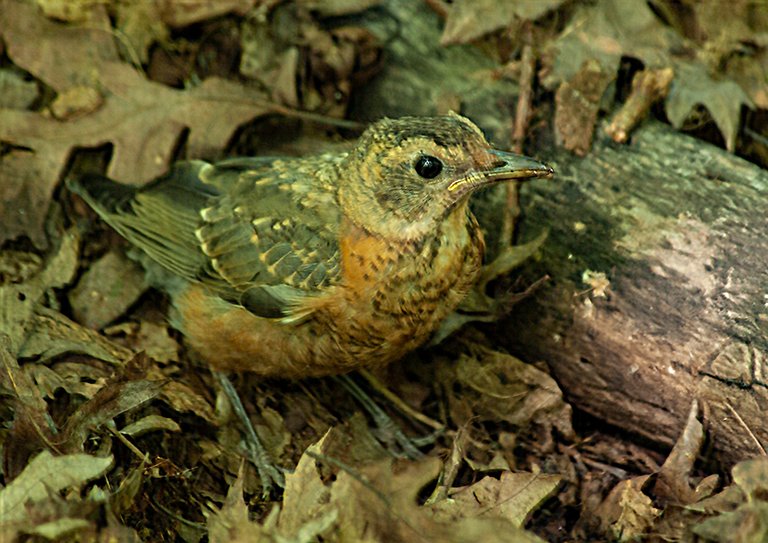 Later on in my walk I saw another baby bird. This one is a baby robin still growing into its color.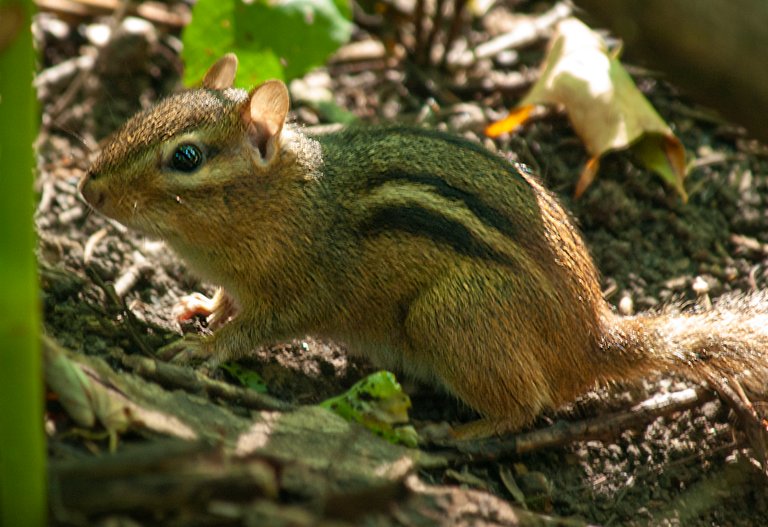 I also felt like I was being stared at so I looked around and saw this chipmunk under a log. Out in the forest something is always watching you.
Happy #featheredfriday :-)
---
---