A Late Mushroom Monday and Tree Tuesday
Well I'm late again for #mushroommonday because Monday is way too busy at work. So I'll combine this post with #treetuesday as well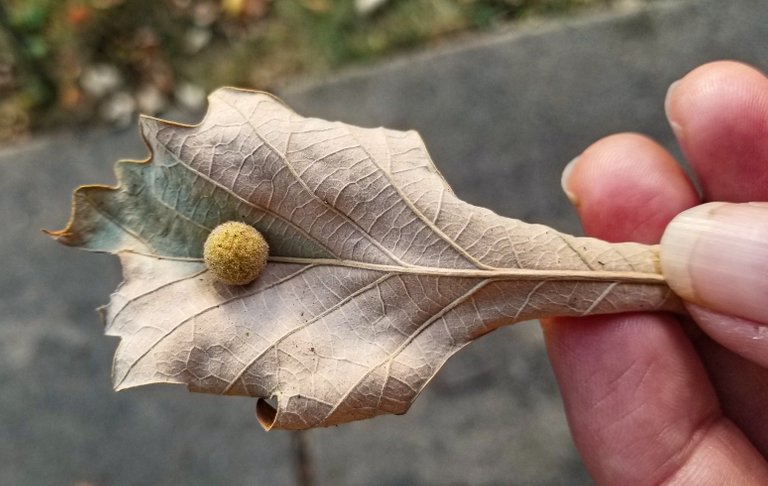 First we start out with an oak leaf with a strange perfectly round ball on it. Galls can be caused by various insects or sometimes even fungi. I suspect this one might be the result of a wasp.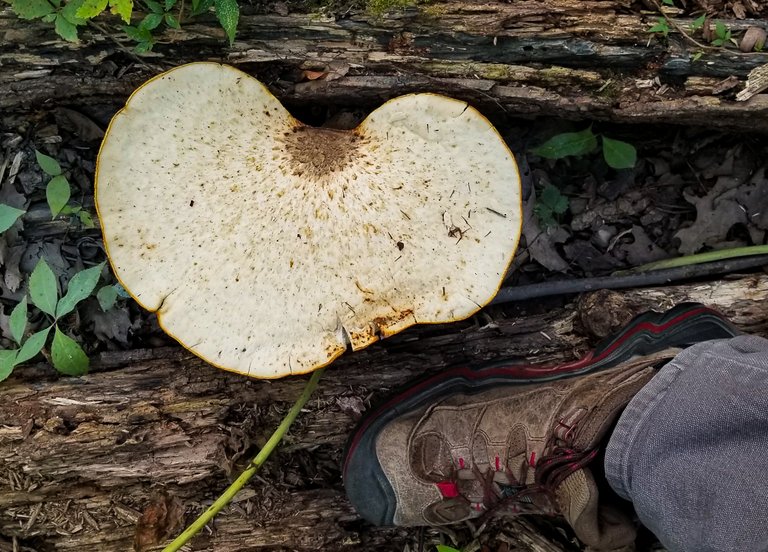 Next up is a dryad's saddle aka Polyporus squamosus. It has been kind of dry the past few days and these were really the only edible mushrooms I found recently.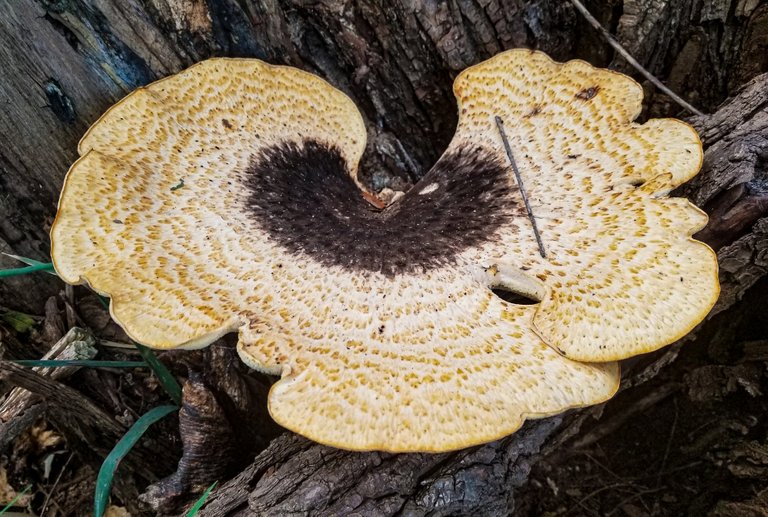 These dryad's saddles get huge. This one was larger than a dinner plate.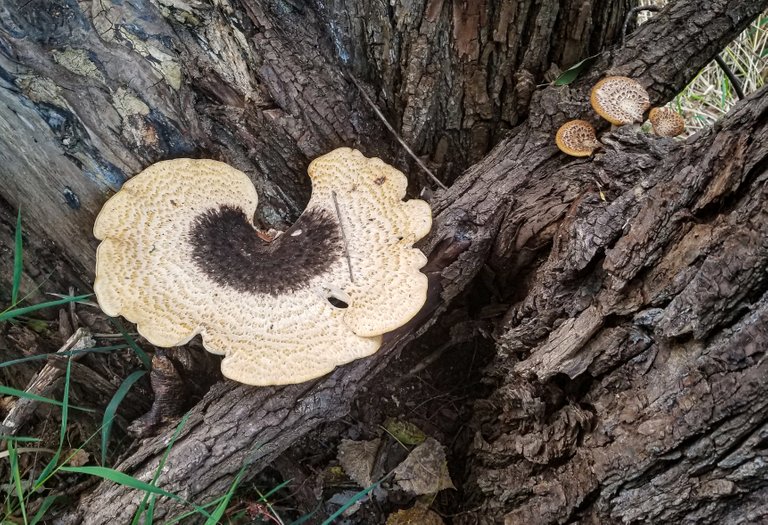 Next to the dinner plate sized one there were some babies jus starting out.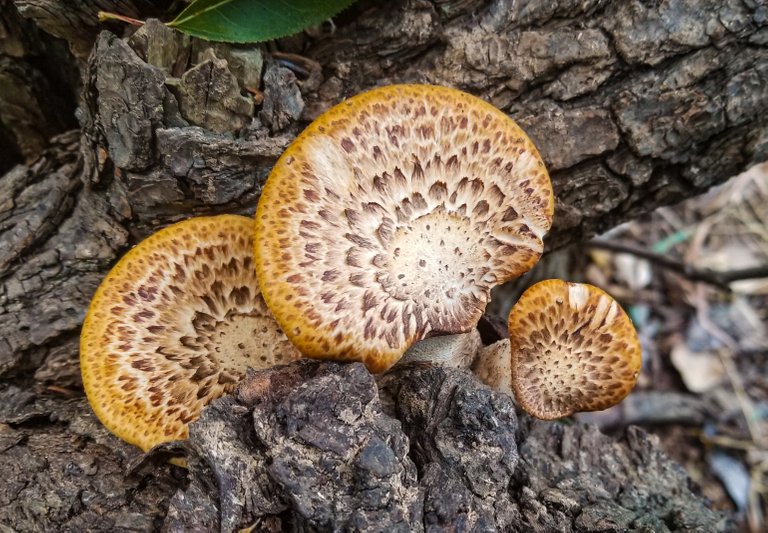 Here are the baby dryad's saddles. This is the best time to harvest them, once they get too large they have a tough texture similar to a sponge.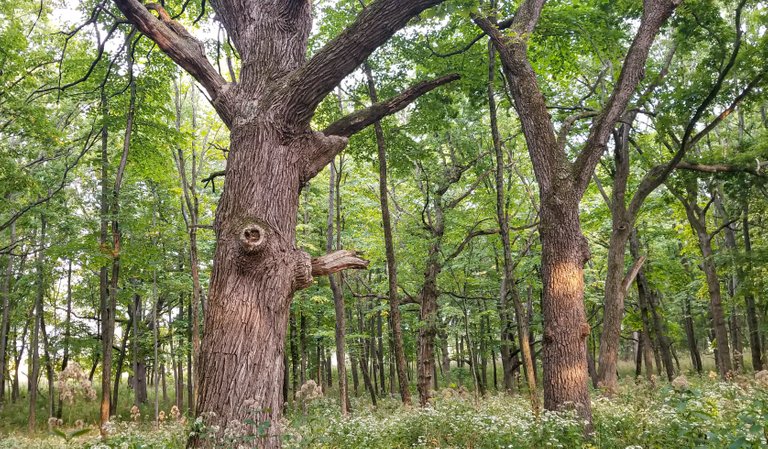 Look at this strange tree, it has an eye and a beak of sorts and some strange hairstyle.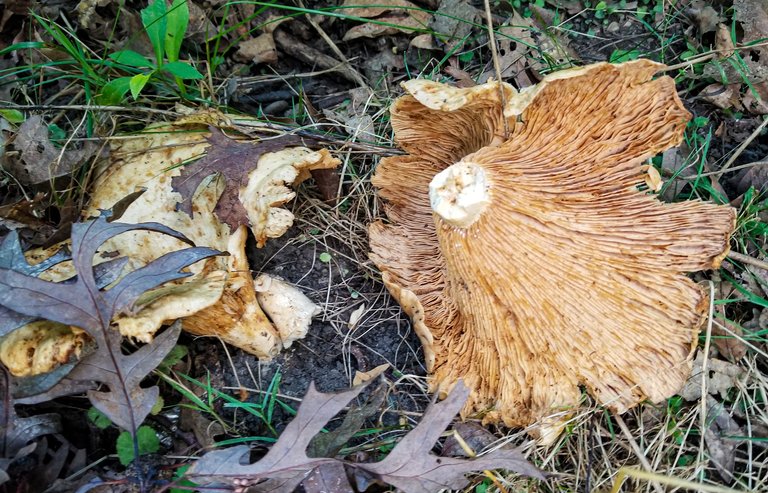 I found some old milk caps under the strange tree, I suspect these might be Lactarius piperatus. These are edible but very spicy hotter than black pepper and cayenne, only good for use as a spice.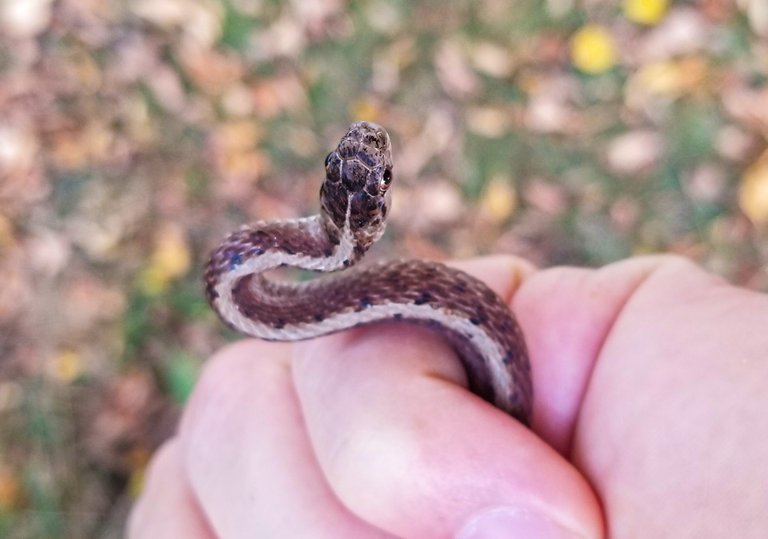 A surprise critter was near the old milk caps and I was fortunately fast enough to catch it. I suspect this might be Dekay's brown snake barely a hatchling. It could also be one of many subspecies of garter snake. I bet it was hunting for insects near the mushroom, at this size all they can eat are insects.
---
---