Skatehive Guides - How to Sign up on Peakd.com

How to sign up on Peakd
Step by Step Tutorial on how to sign up on https://peakd.com
Go to https://peakd.com/ and click on Sign up. Choose your username, check if it's available and then click on "create account on Hiveonboard"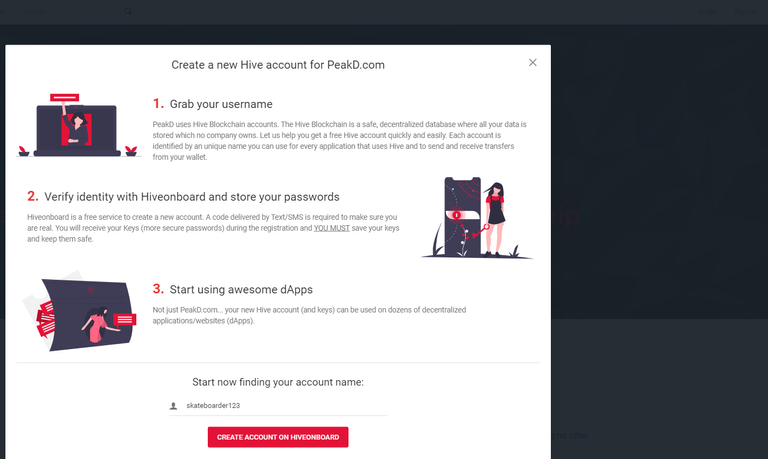 ---
You'll get re-directed to Hiveonboard.com and that's where you'll create your Hive account. A Hive account gives you access to all apps built upon Hive and Peakd is one of them.
Click on "I agree to the terms of services" after you read them and then on "Continue"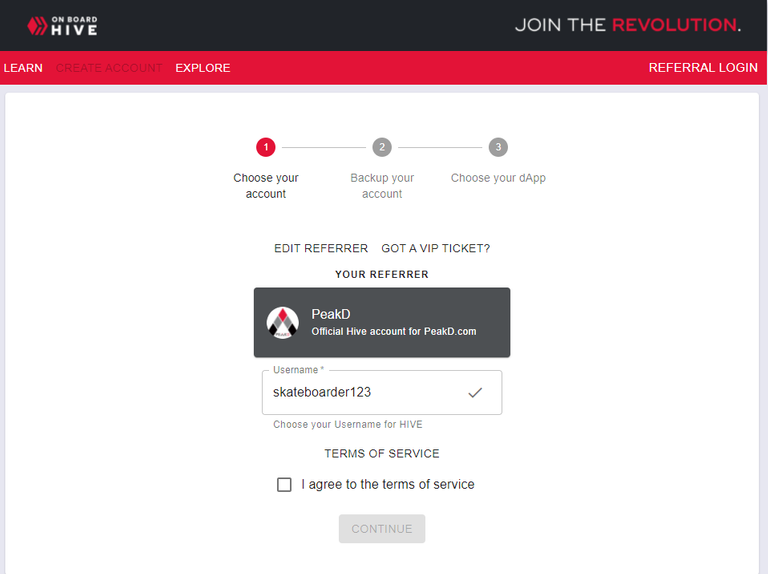 ---
3) ALMOST THERE
This is the most important part so be carefull. DO NOT LOOSE YOUR PASSWORD. Click on "DOWNLOAD BACKUP" and save the file to your computer. You own your account so you are responsible to keep your passwords safe.
Download your passwords by clicking on "Download Backup" and then click on "CREATE HIVE ACCOUNT"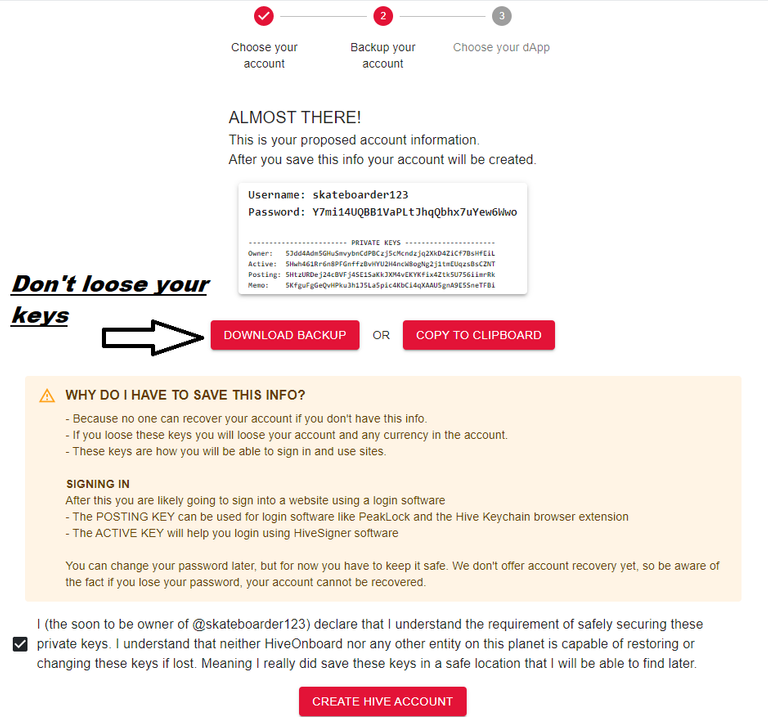 ---
4)Hiveonboard will ask for your phone number so they can verify that you are not a bot. Add your phone number and click on "REQUEST SMS"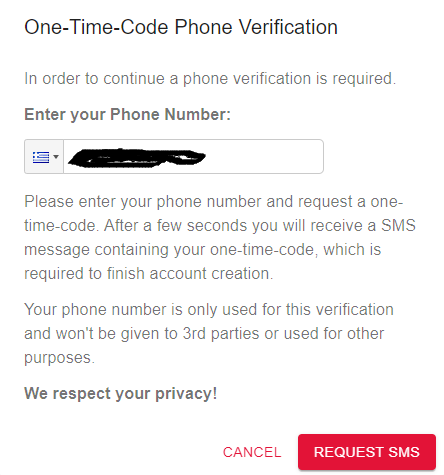 Right after that, add the one-time-code sent to your phone and Voila, you got yourself a Hive account and you can start sharing your content with the Skatehive Community
**Up Next : How to Subscribe and share a post in Skatehive Community on Peakd
SKATEHIVE FOR LIFE

---
---