"I LOVE XV" 2021 Event Updates & "ColetivoXV Fundraiser" Round 2

As promised, it's time to update you on what happened during "I LOVE XV 2021" event that took place last Sunday 5/12 at Praça XV, Brazil hosted by ColetivoXV
Skatehive at "I LOVE XV" Event
(Unsupported https://odysee.com/$/embed/skayehiveaction/b167f311d370616e394178b418adb14923b718d6?r=GcrLYUL88qEXZVMdmeSGxZ7imf2kC4vf)
Before that we wanna mention that Skatehive Community was one of the main sponsors of this event and that all rewards and tips of this post will go towards our 2nd Skate Hive Fundraiser so we can help the ColetivoXV homies pay for the transportation of the children who participated in the 'skate schools' initiative of "I LOVE XV" 2021 event.
Learn more about Skatehive's 2nd Fundraiser here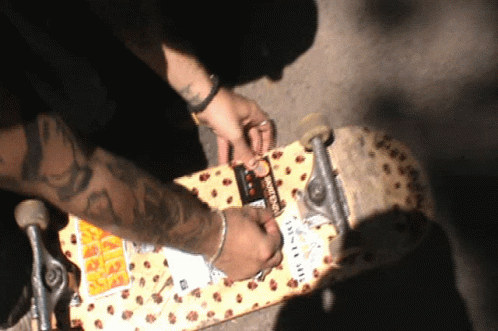 ---
"I LOVE XV" 2021 Event
Text by @coletivoxv
Last sunday (05/12) we spent our day celebrating 10 years of free skateboarding in Praça XV after two years of quarantine. It was an unforgettable day with a lot of skateboarding culture, music, skate school, best trick, art, yoga and much more.
Spanish Version

Este domingo (12/05) celebramos 10 años de skate gratis en la Praça XV después de dos años de cuarentena. Fue un día inolvidable con mucho skate, música, los mejores trucos, skate y mucha fiesta.

---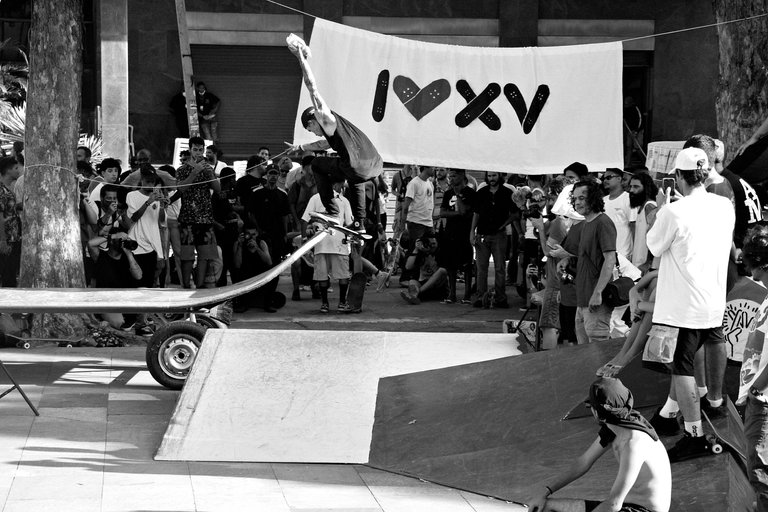 Skateata
We started our Skateata gathering at a point of the city and headed towards the spots we chose to start the First Trick giving some money for who landed the most creative trick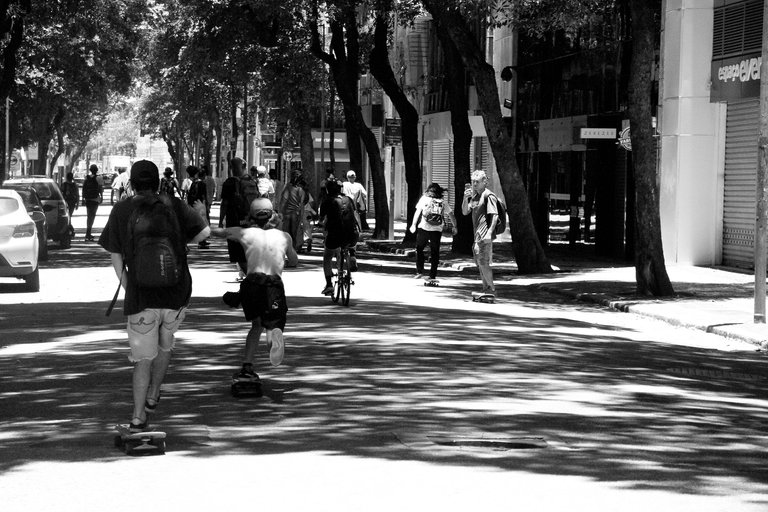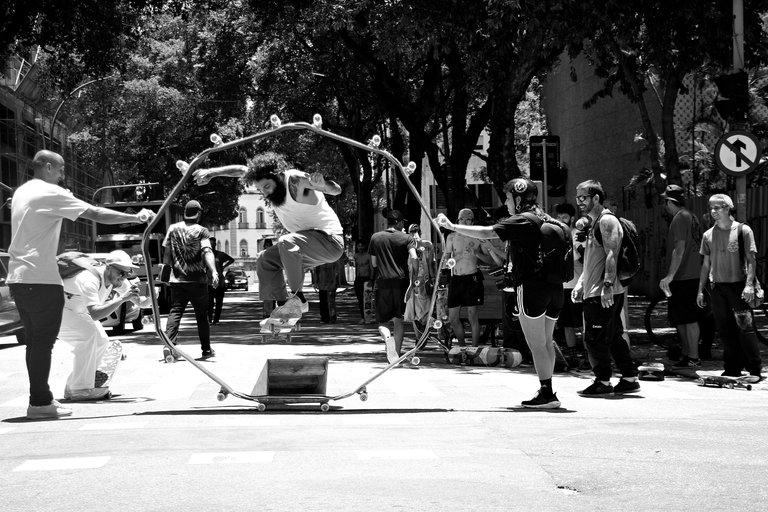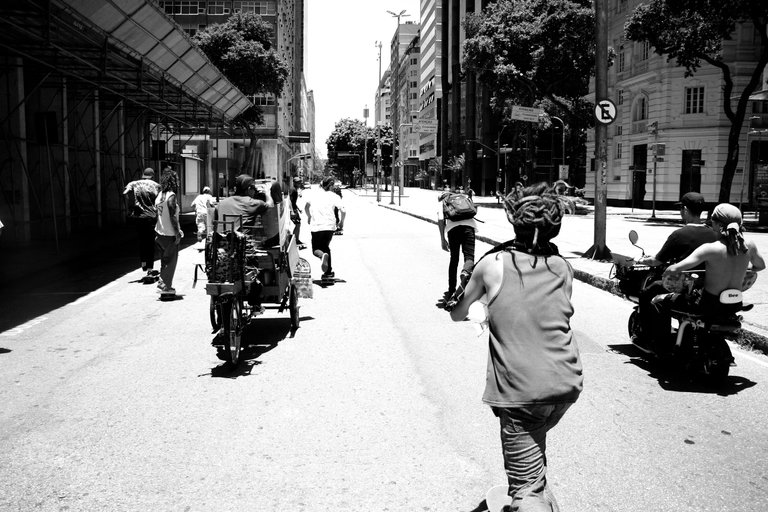 Spanish Version

Comenzamos nuestra reunión de Skateata en un punto de la ciudad y nos dirigimos hacia los lugares que elegimos para comenzar el Fast Trick dando algo de dinero para aquellos que logran el truco más creativo.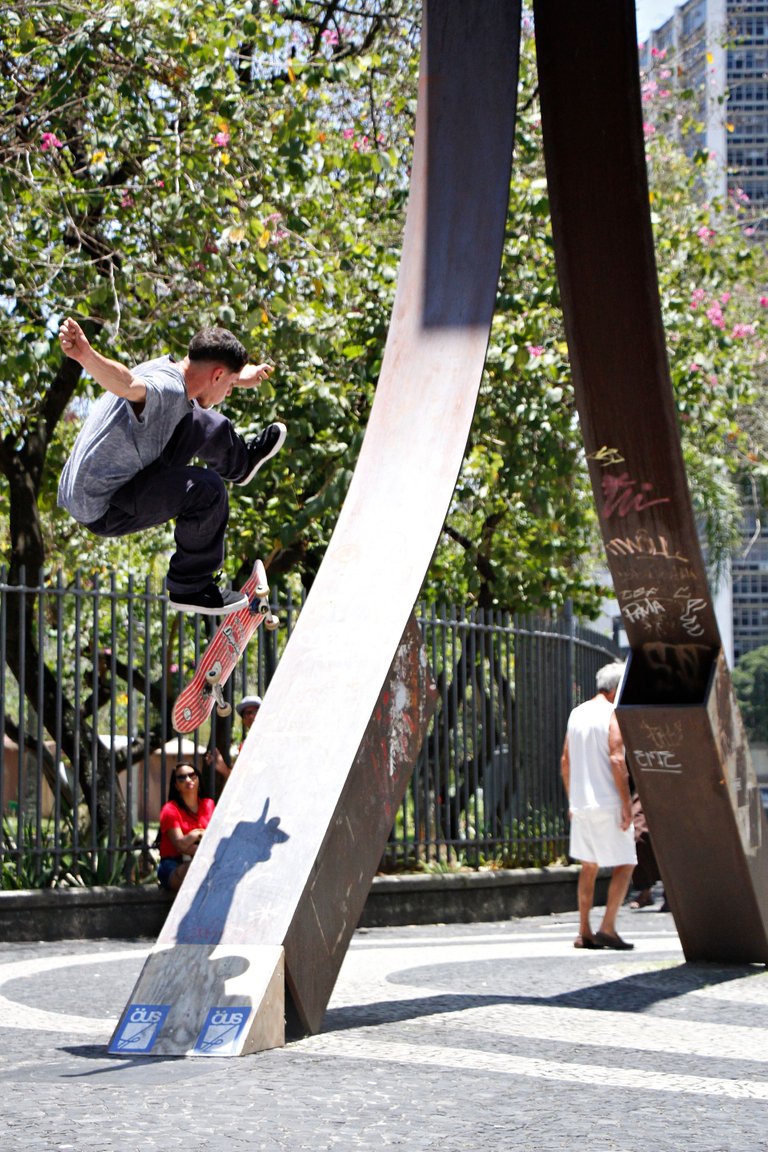 ---
Skate School

​
While we were landing some tricks through the city center, there was a skate school for children at Prava xv, coordinated by the institutes that were participating in the event, providing integration and a huge exchange of experiences for different children and teenagers from different parts of the city, in the place that is the heart of Rio's skateboarding, an experience beyond the skatepark, connecting students with a piece of street culture, history and the city where they live.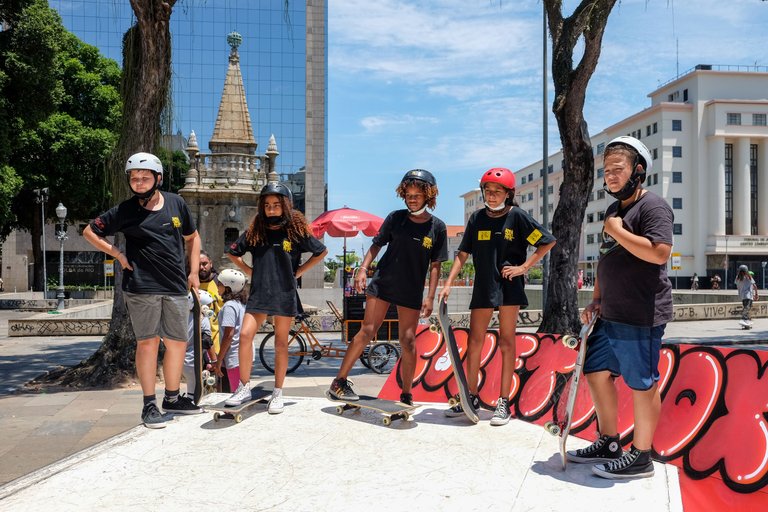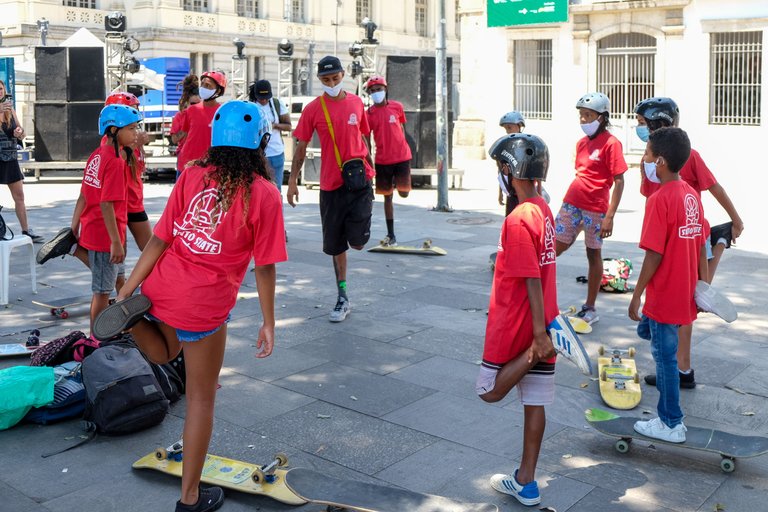 Institutes:
Spanish Version

Mientras hacíamos algunos trucos por el centro de la ciudad, había una escuela de skate para niños en Praaacoordinada por los institutos que participaban en el evento, brindando integración y un gran intercambio de experiencias para diferentes niños y adolescentes de diferentes puntos de la ciudad, en el lugar que es el núcleo magnético del skateboarding de Río. Una experiencia más allá del skatepark, conectando a los estudiantes con un pedazo de cultura callejera, historia y la ciudad donde viven.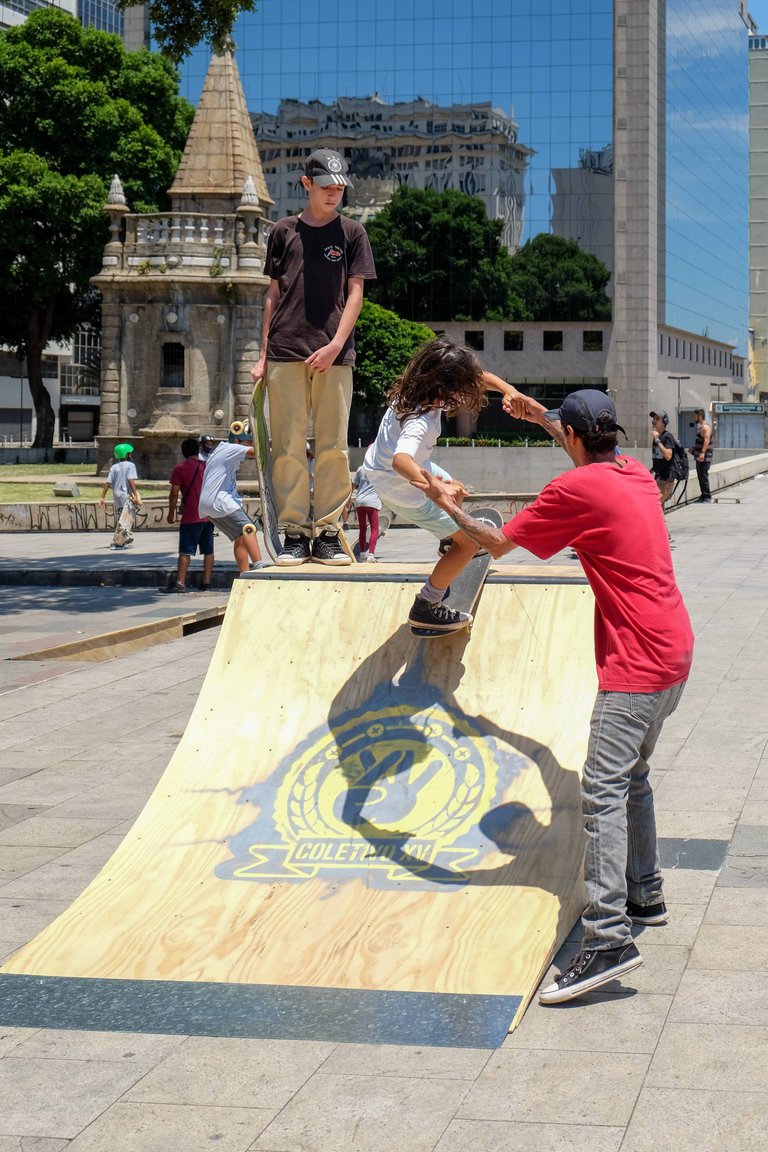 ---
---
Best Trick at Buraco And Kids Lunch
Arriving at Praça XV, while the kids were having lunch, we headed towards the '' Buraco '' where the last stage of the Bast Trick sponsored by Soma would take place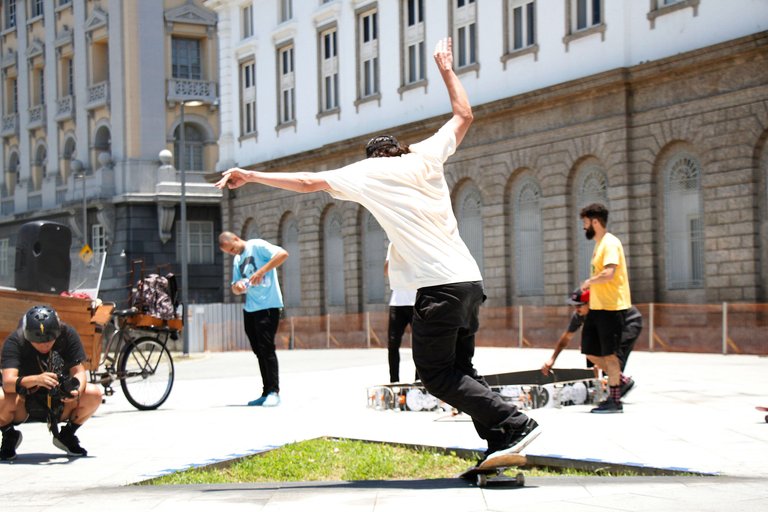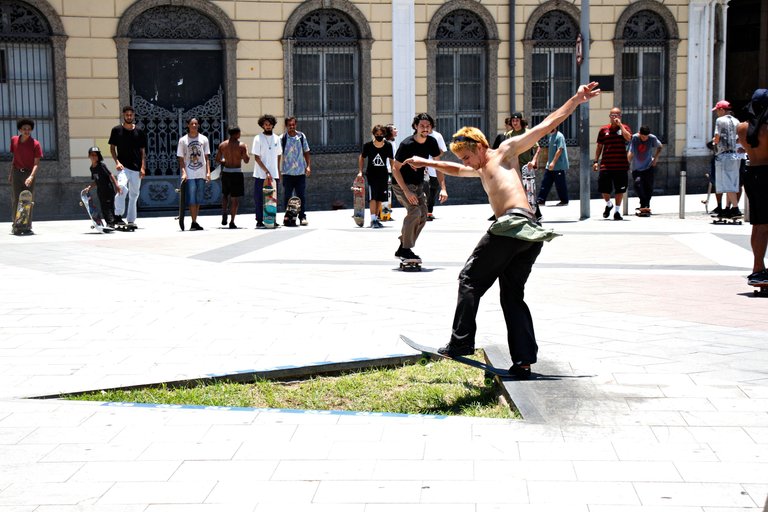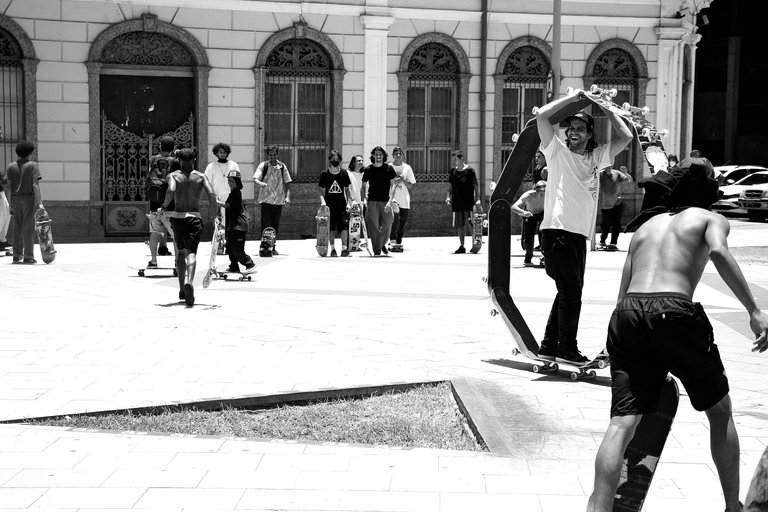 Spanish Version

Llegando a la Praça XV, mientras los niños almuerzan, nos dirigimos hacia el 'Buraco' donde se llevaría a cabo la última etapa del Fast Trick patrocinado por Soma.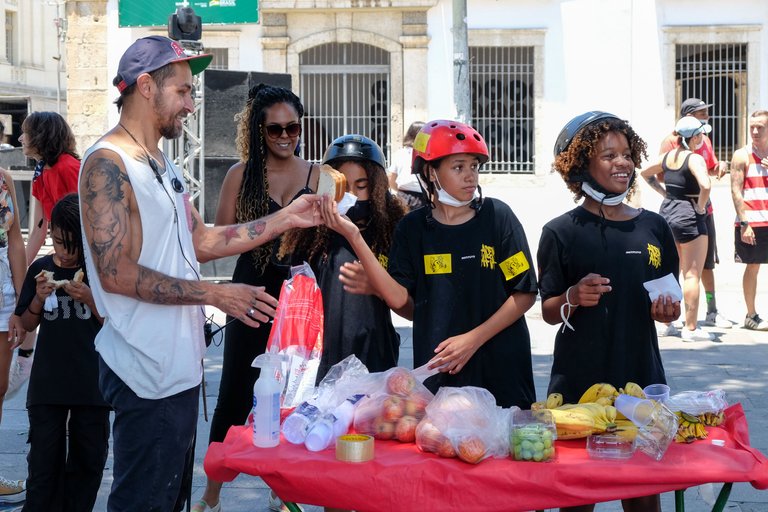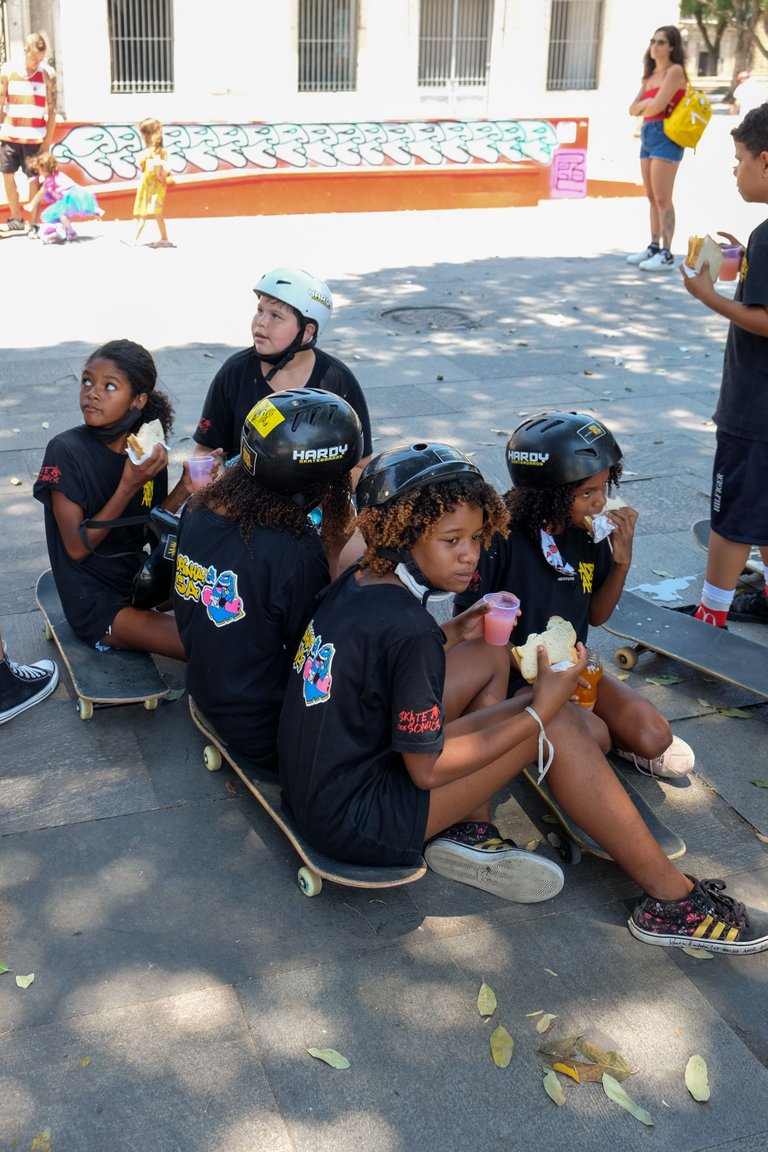 ---
Yoga and Art for Kids
Combining Yoga and Art Therapy, Yogarte is a creative proposal that accompanies children in a process of emotional integration, through conscious breathing, movement, play and artistic expression.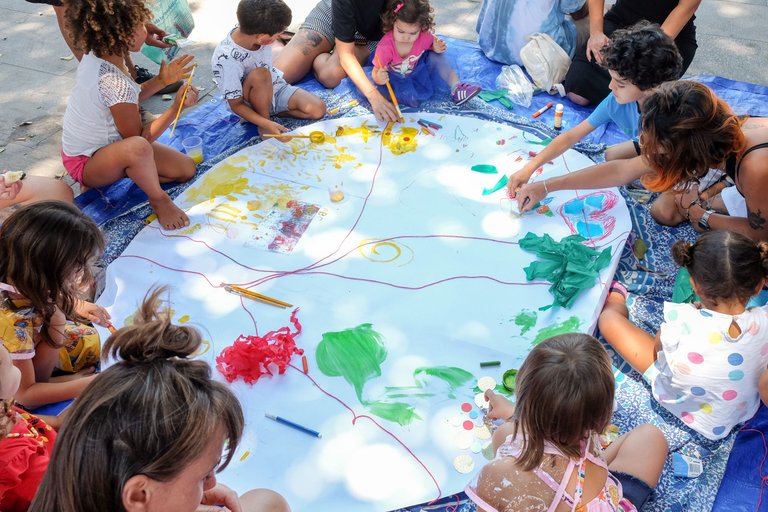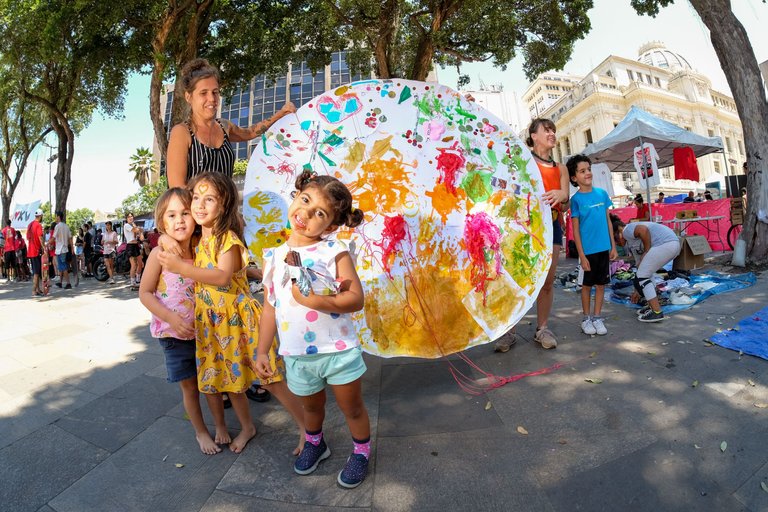 Spanish Version

Combinando Yoga y Arteterapia, Yogarte es una propuesta creativa que acompaña a los niños en un proceso de integración emocional, a través de la respiración consciente, el movimiento, el juego y la expresión artística.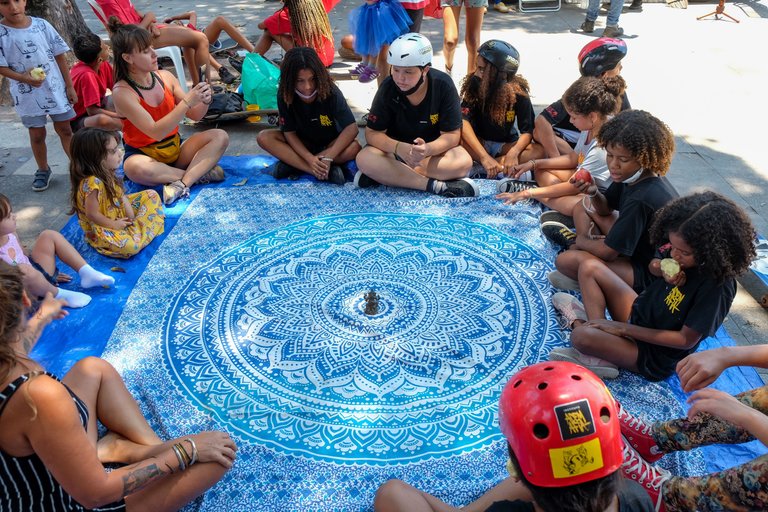 ---
---
Art Workshops for Children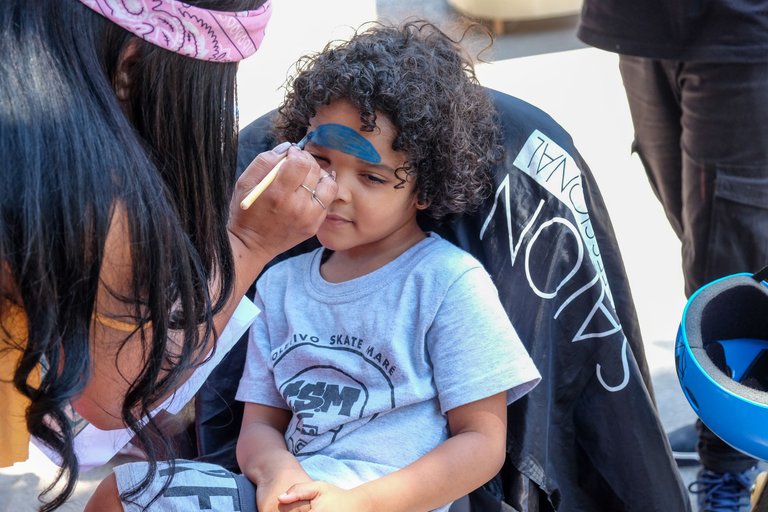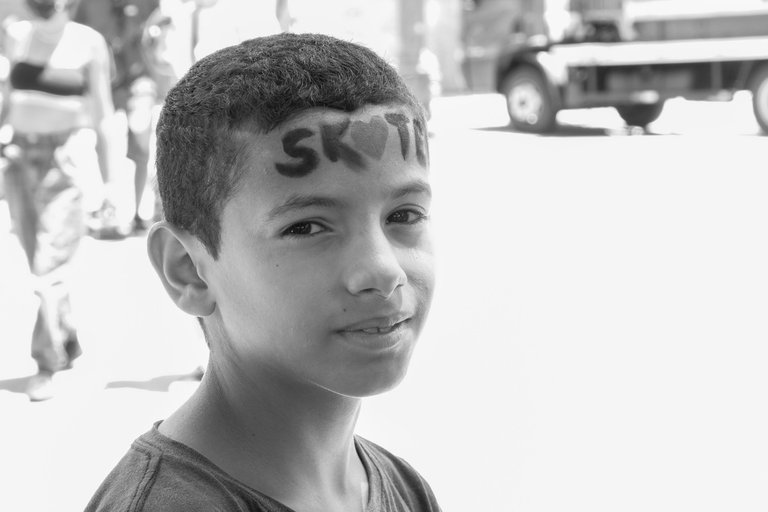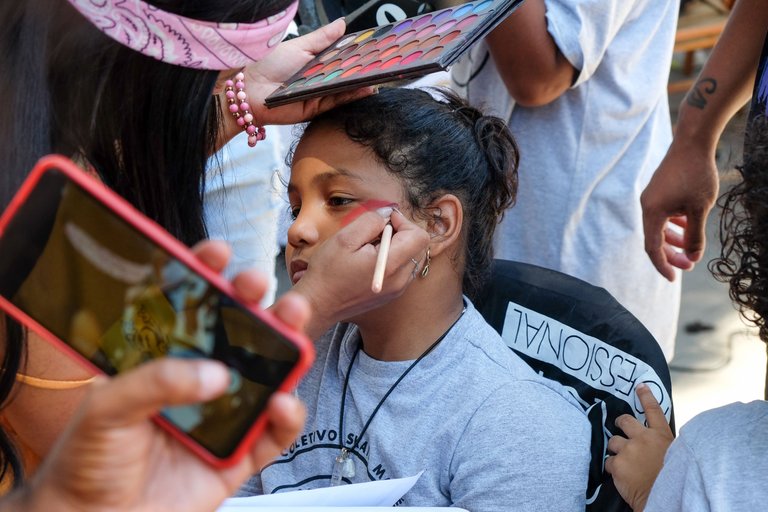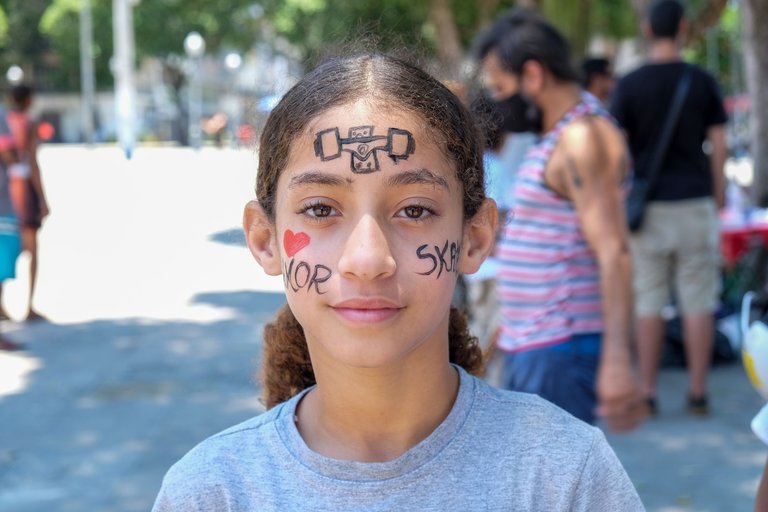 ---
---
Girls Best Trick
At 14:00 the Women's Best Trick started, worth 500 R$ for whoever landed the best trick with a carton of milk in hand and lots of prizes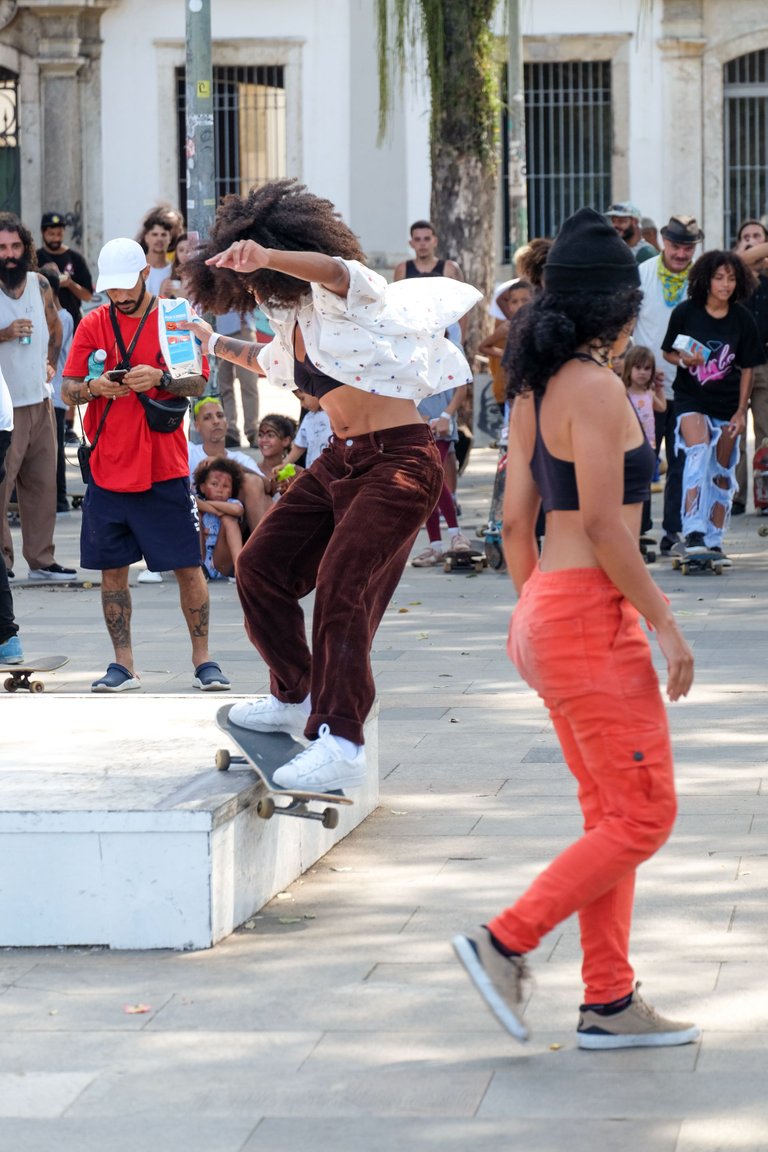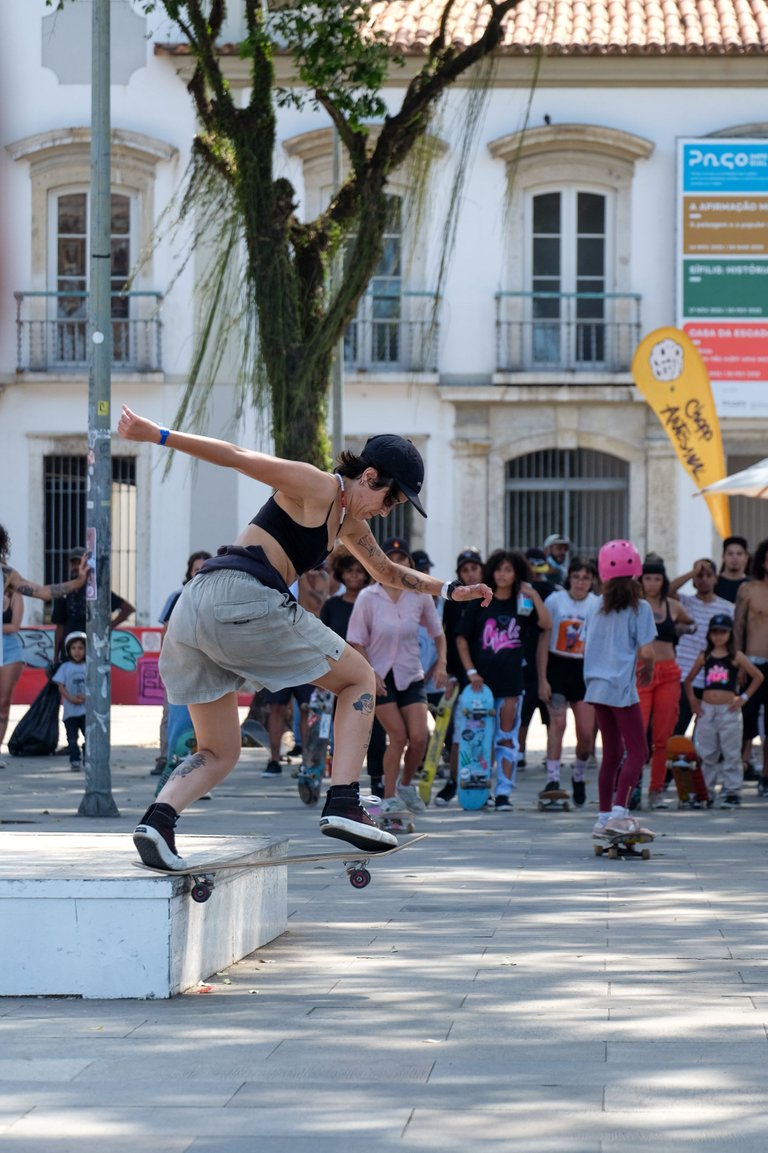 Spanish Version

A las 14:00 comenzó el Mejor Truco de Mujeres, con un valor de 500 R $ para quien envió el mejor truco con un cartón de leche en la mano y muchos premios.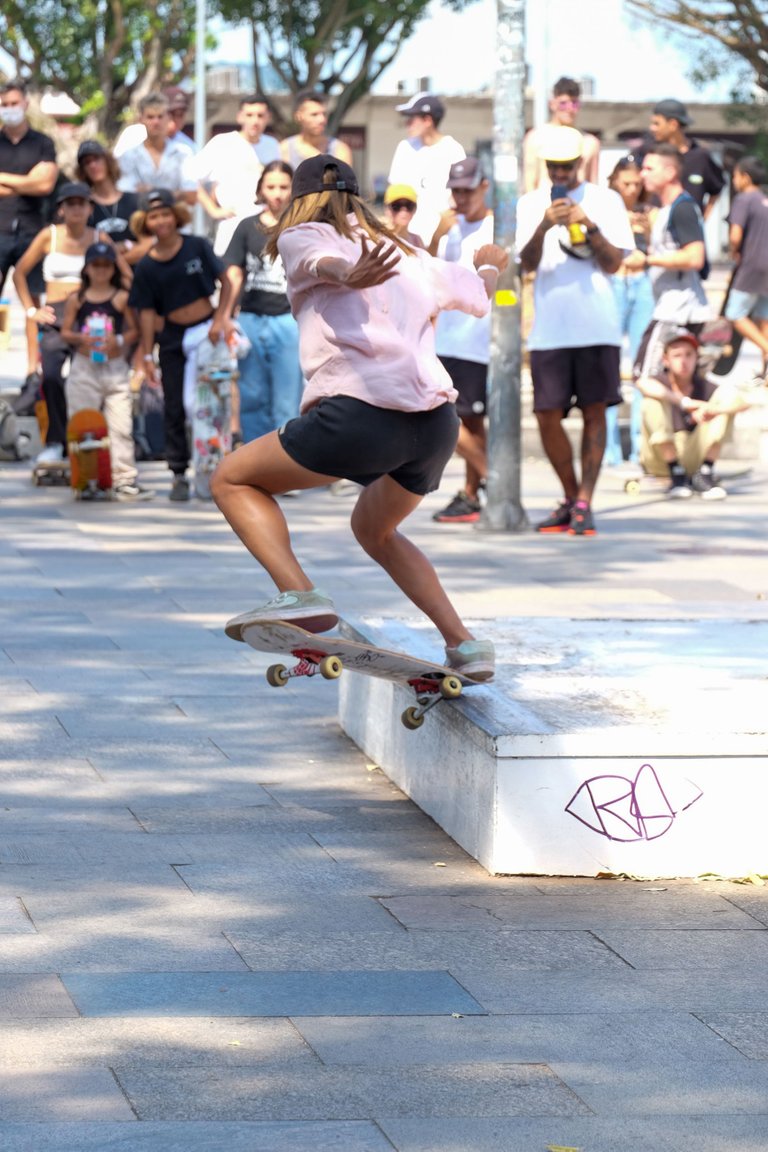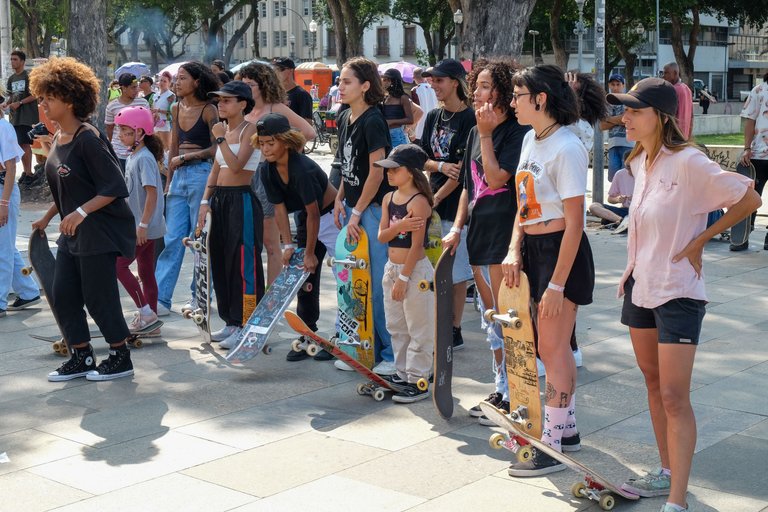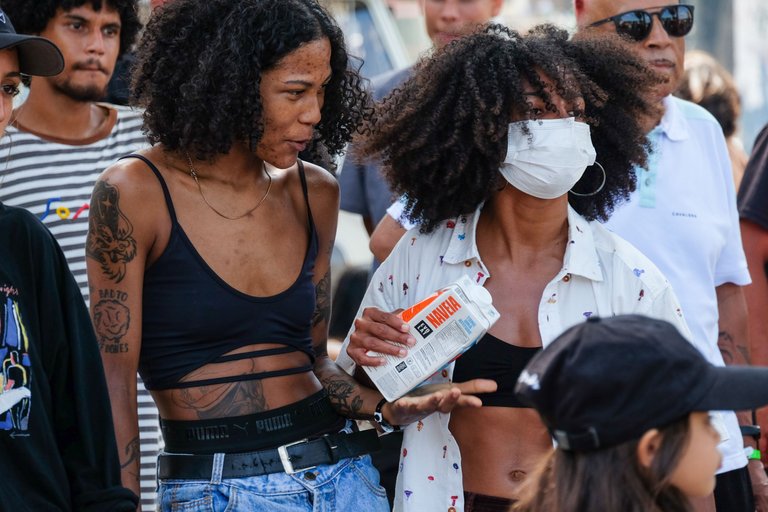 ---
Demo Of Invited Crews
We invited the Crews from Rio for a 15-minute demo with the skaters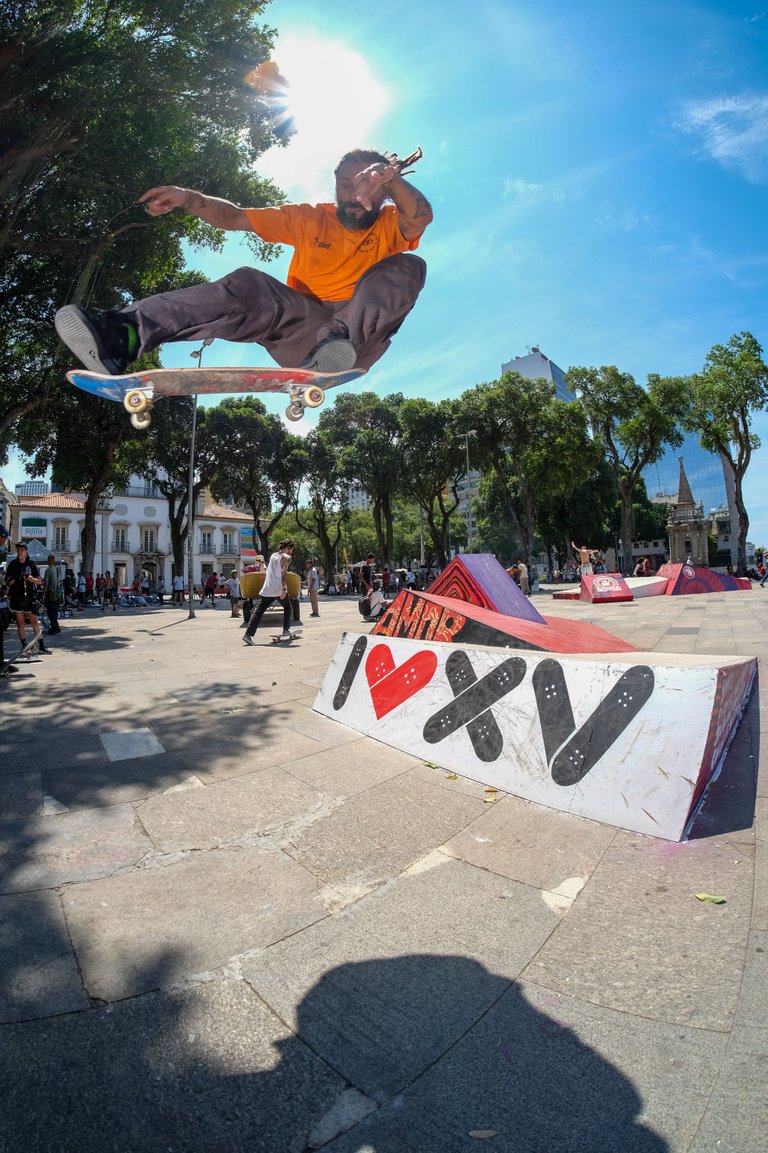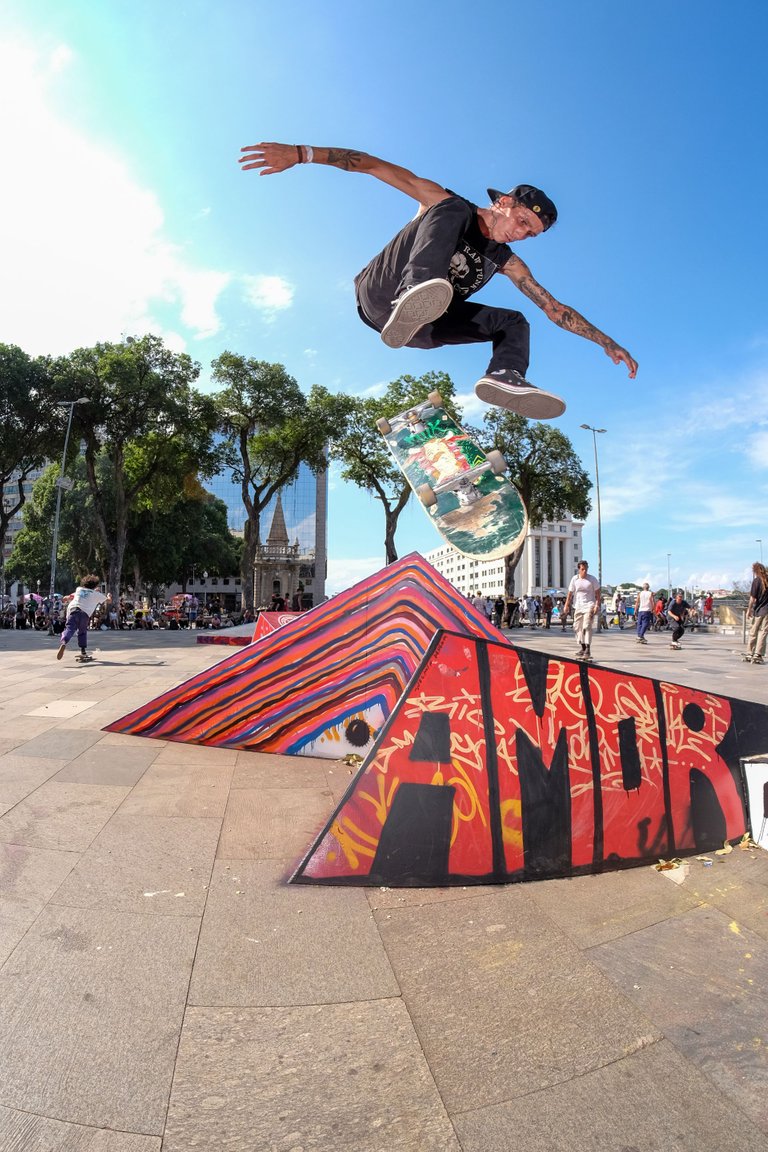 Spanish Version

Invitamos a los Crews de Río a una demostración de 15 minutos con los patinadores.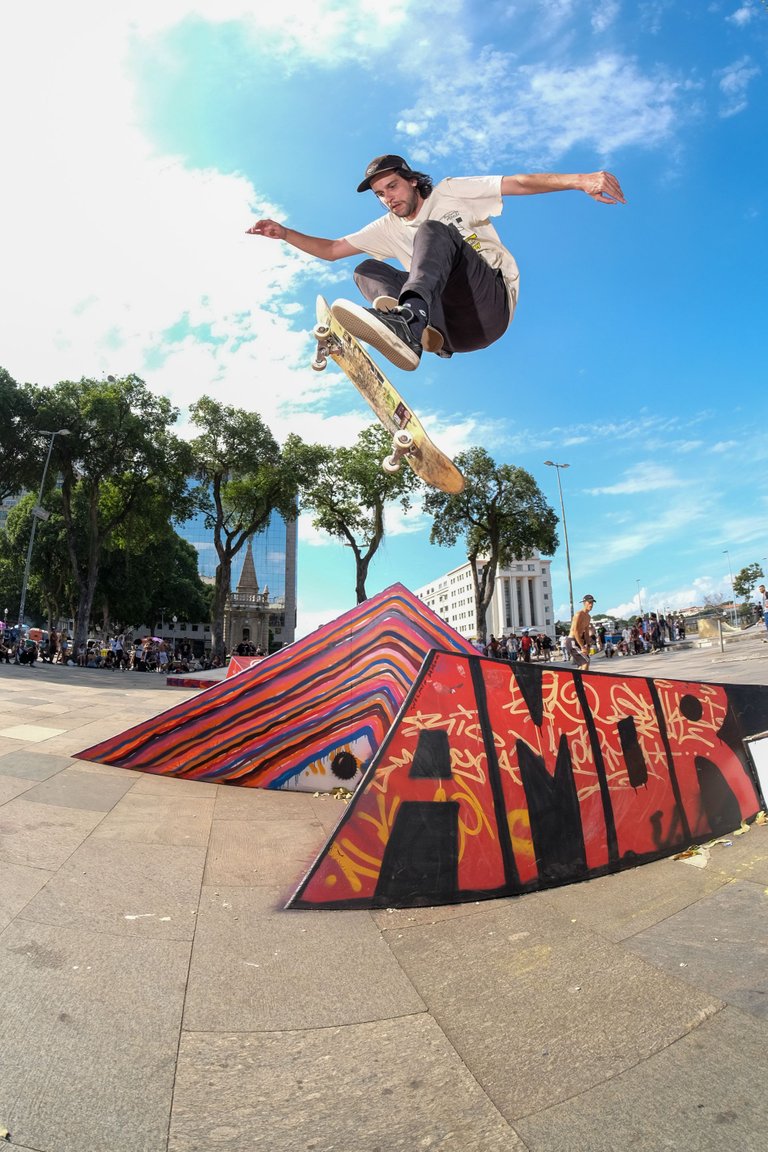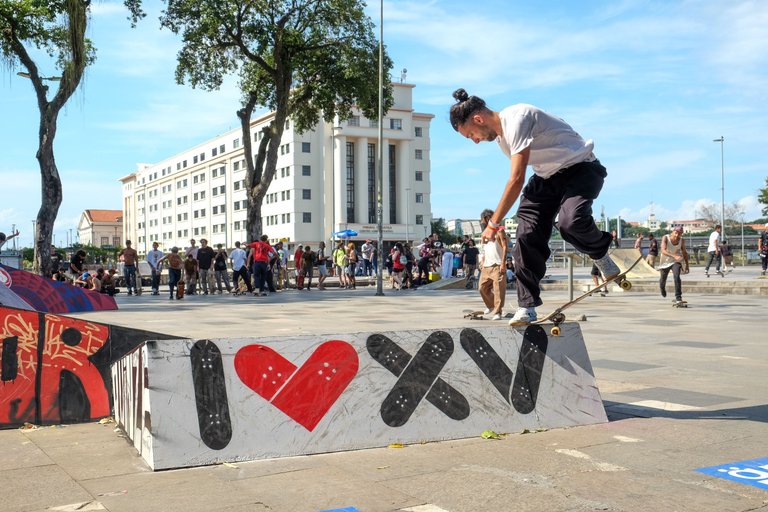 ---
---
Best Trick Giant Skate
Male best trick worth 500R$ for the best trick on a Giant Skate with milk carton in hand + Rewards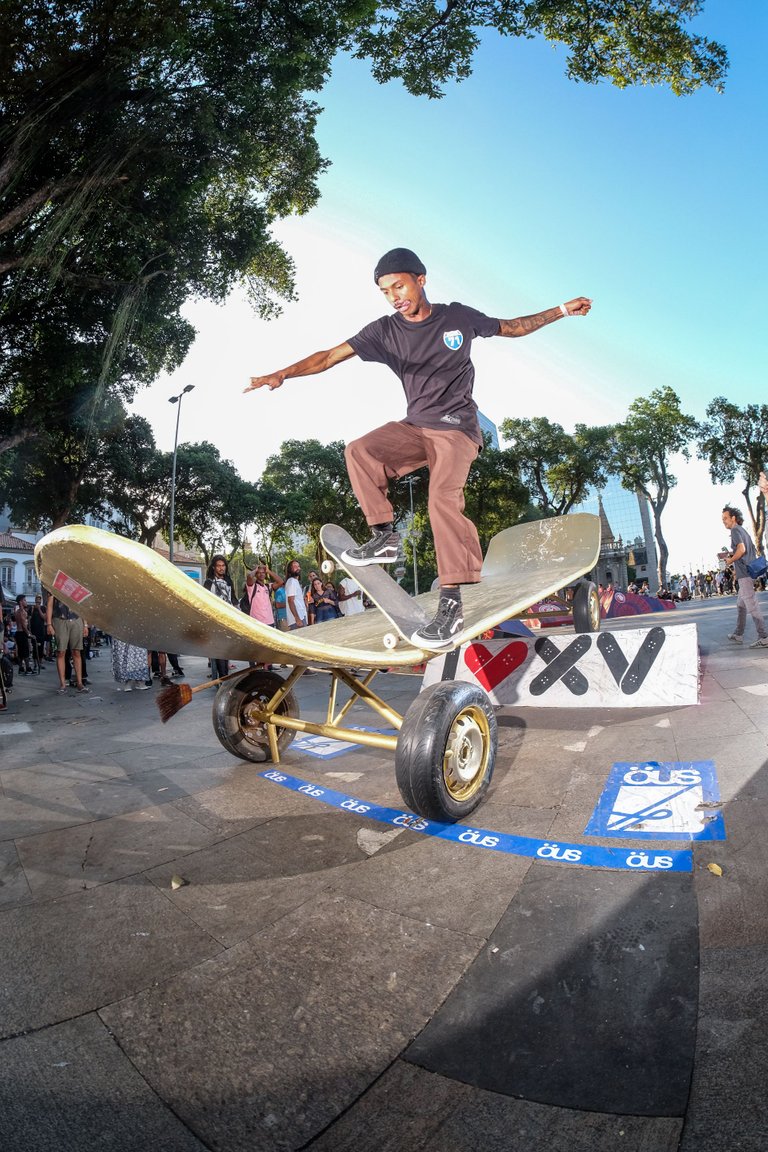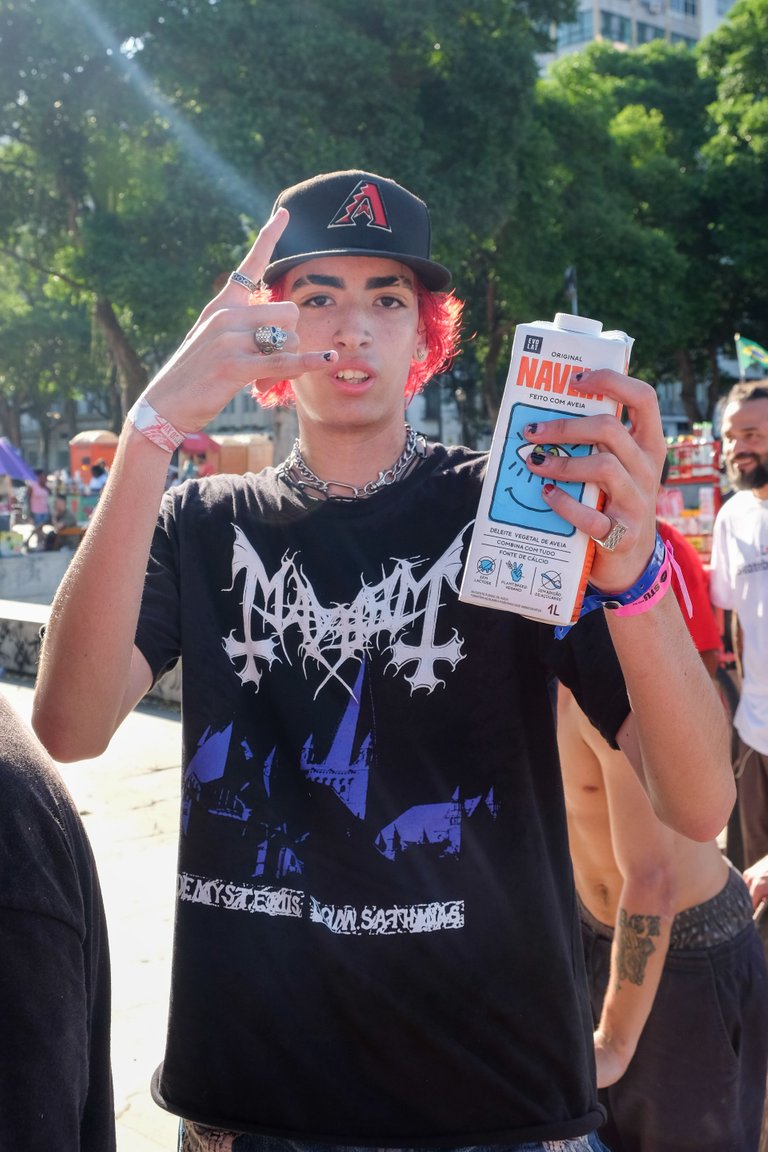 Spanish Version

El mejor truco masculino vale 500R $ por el mejor truco con el cartón de leche en la mano + premios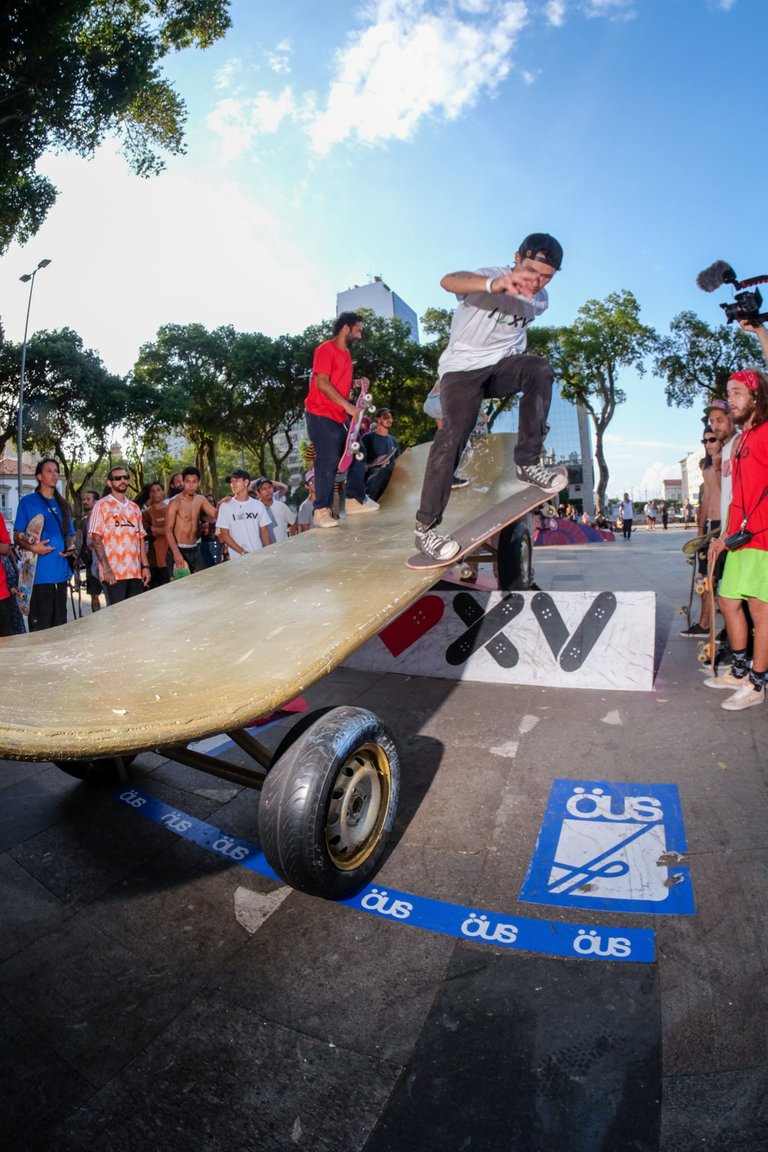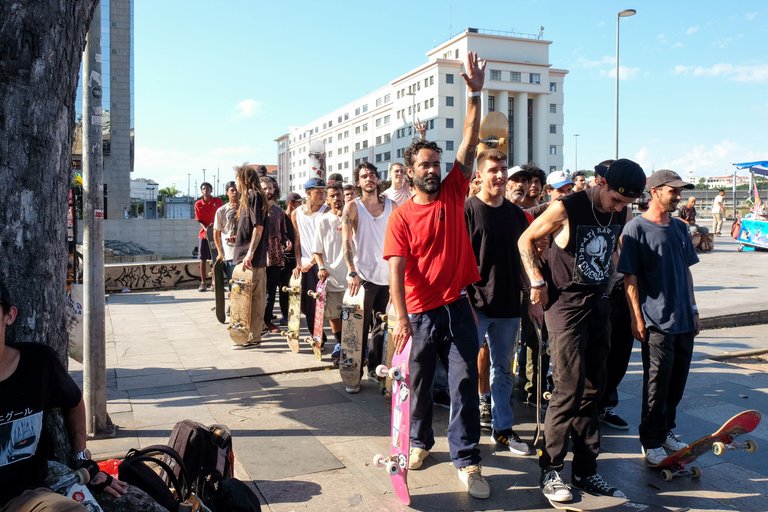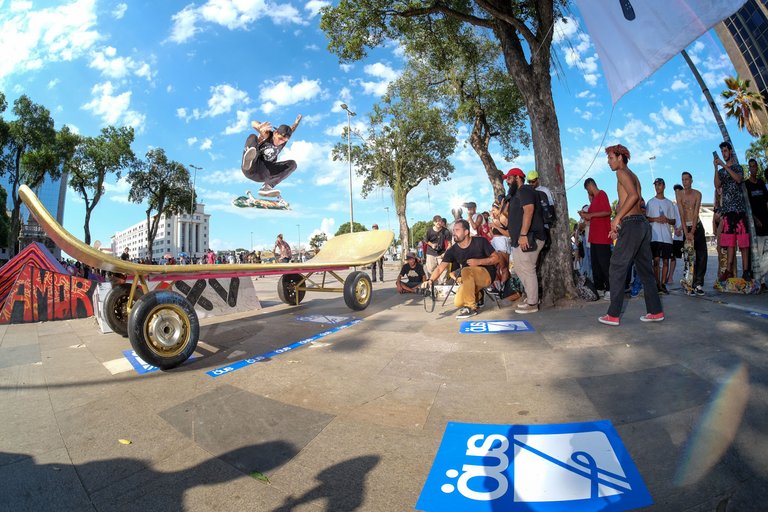 ---
---
Slide on Roses
This one was undoubtedly one of the funniest.
Whoever landed the slide sooner by the roses won, but the ground was very slippery!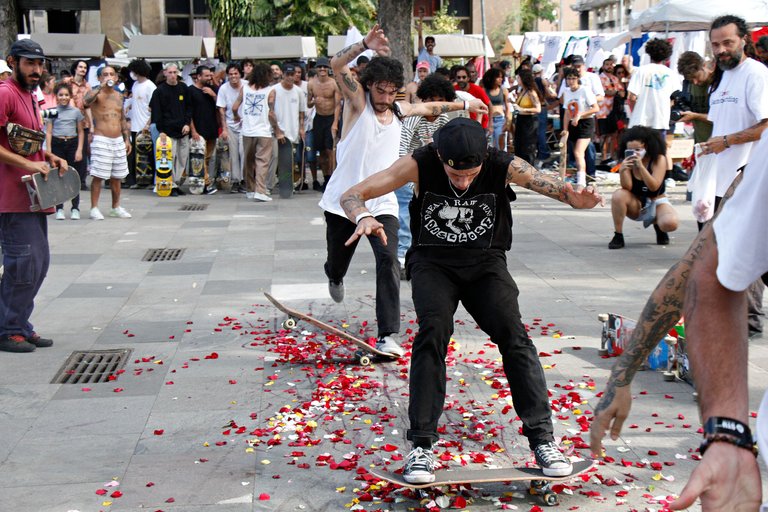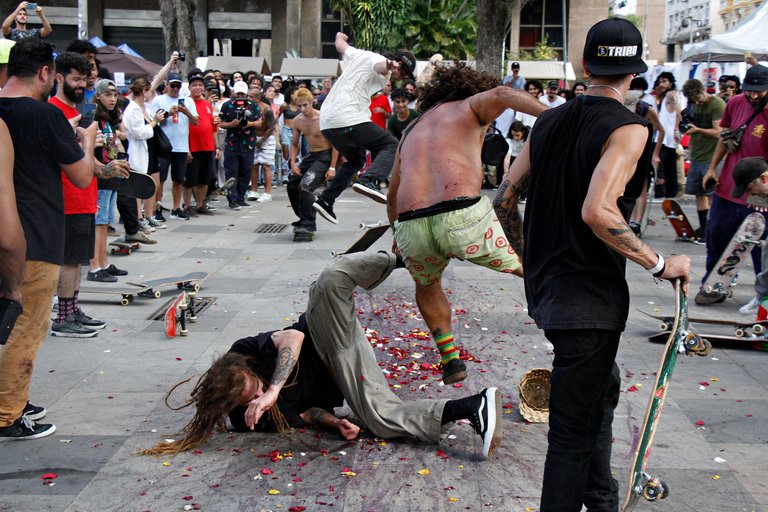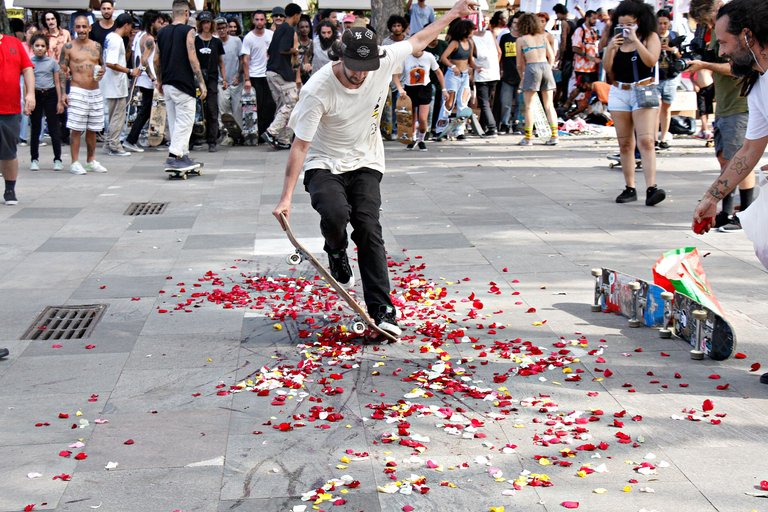 Spanish Version

Este fue sin duda uno de los más divertidos.

Quien se deslizó antes entre las rosas ganó, pero el piso se deslizaba mucho.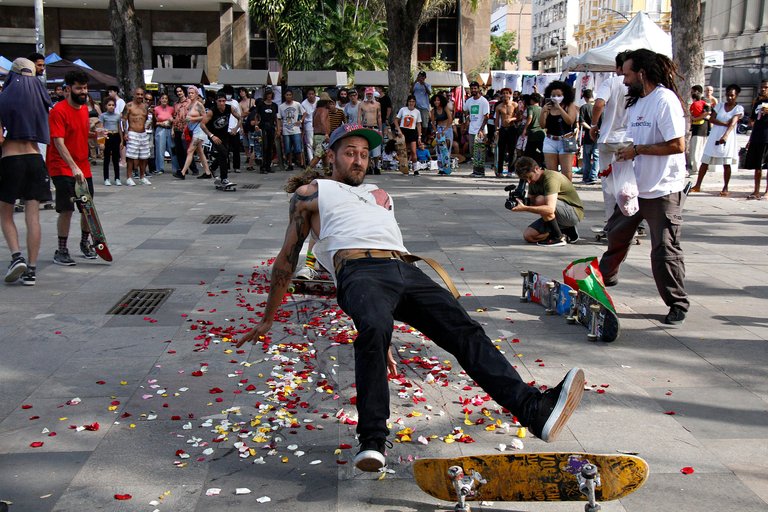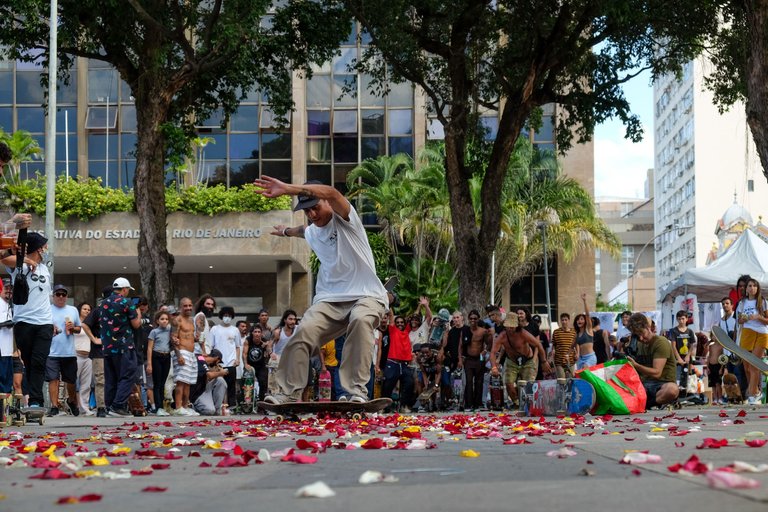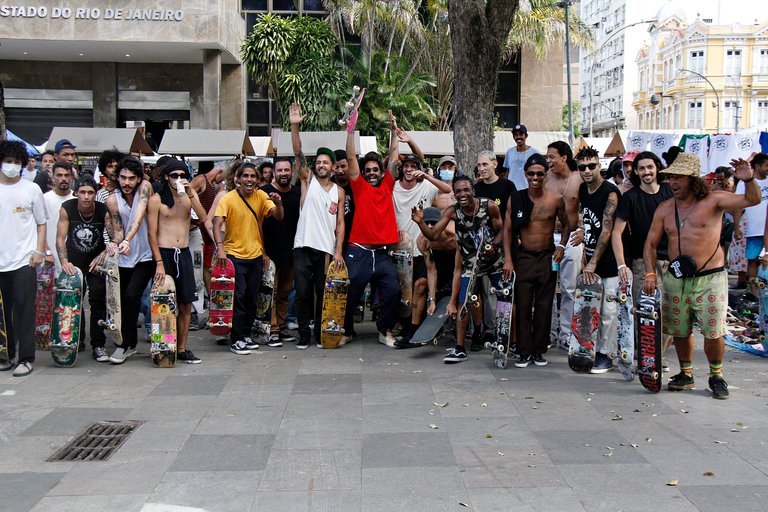 ---
---
Music Presentations
It was a whole day of music and attractions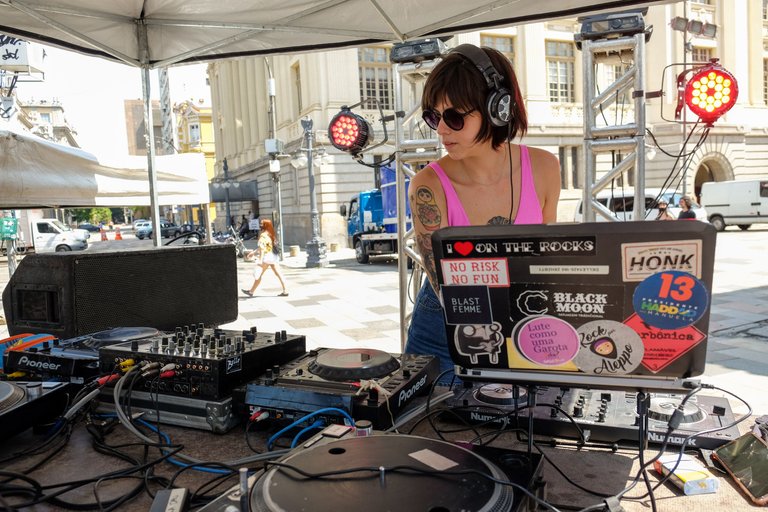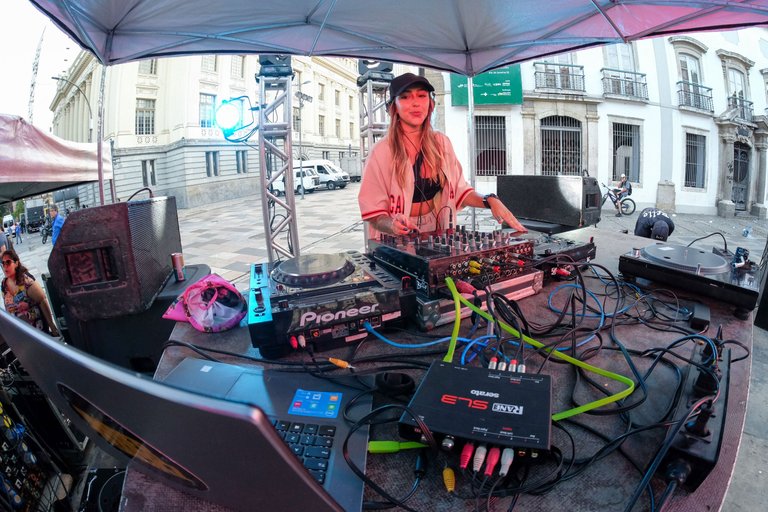 ---
Even Snoop Dog appeared on A Filial's show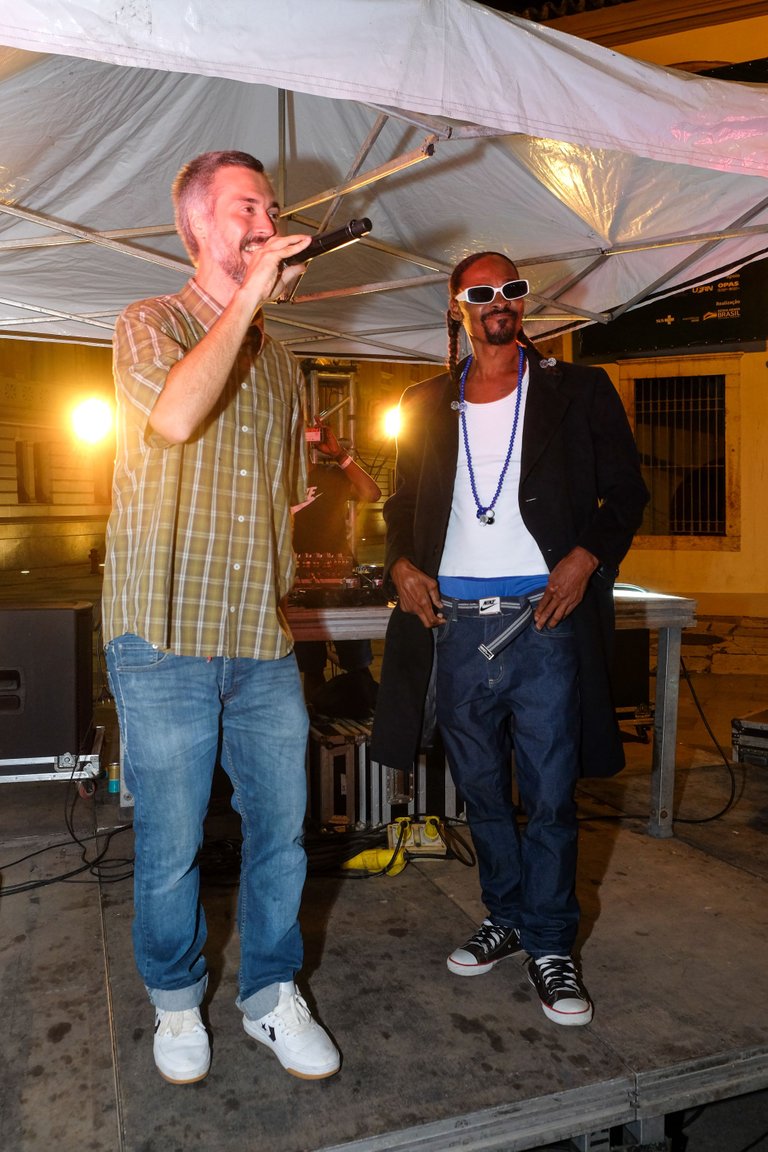 Check out A Filial's new album -> A Filial Apresenta Eddie Lolo
Spanish Version

Fue todo un día de música y atracciones.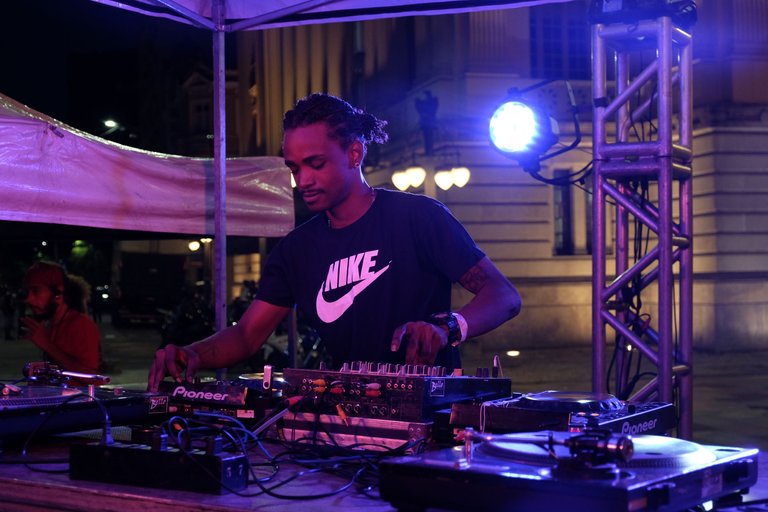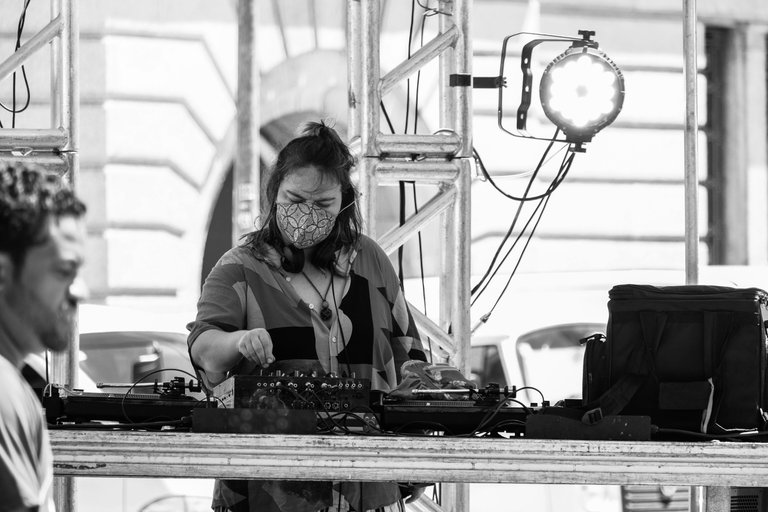 ---
Spanish Version

Incluso Snoop Dog apareció en el programa de A Filial.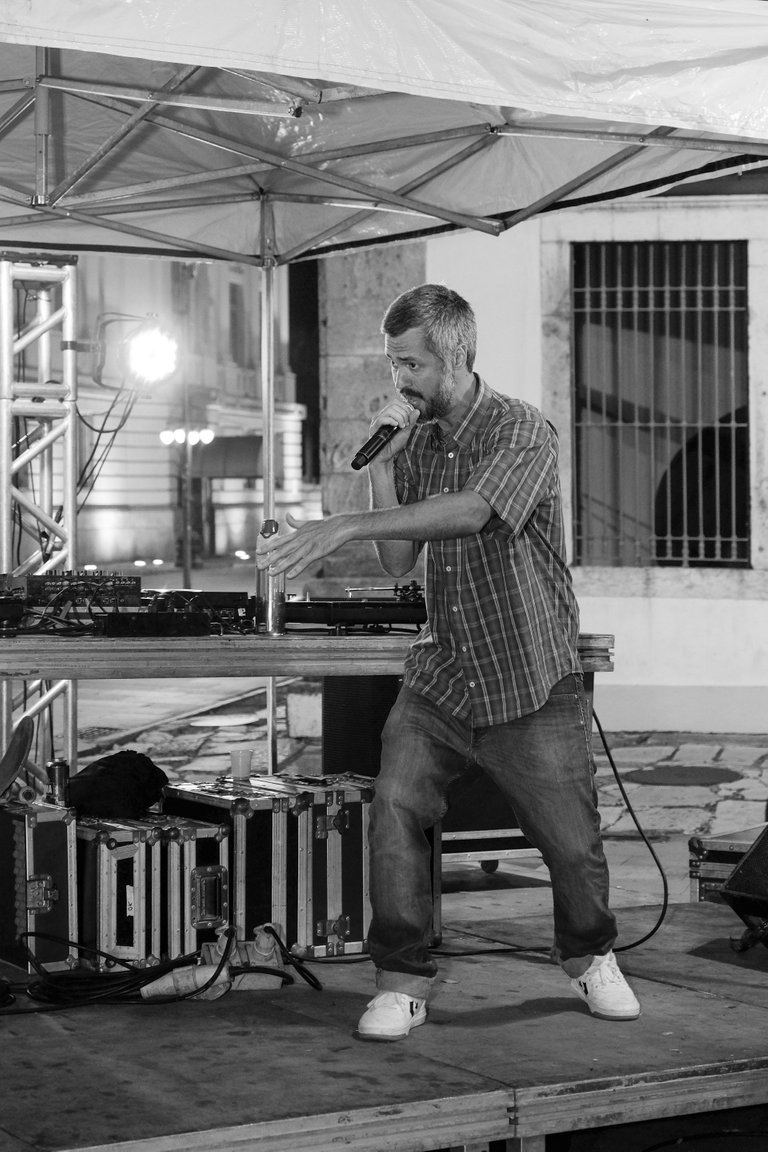 ---
---
Rewards Ceremony
We ended our day by rewarding our skaters who participated in the Best Trick with lots of clothes, boards, shoes and much more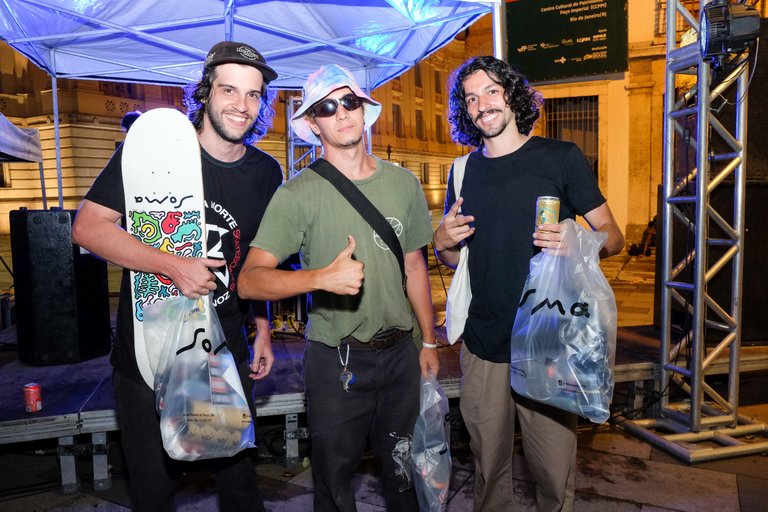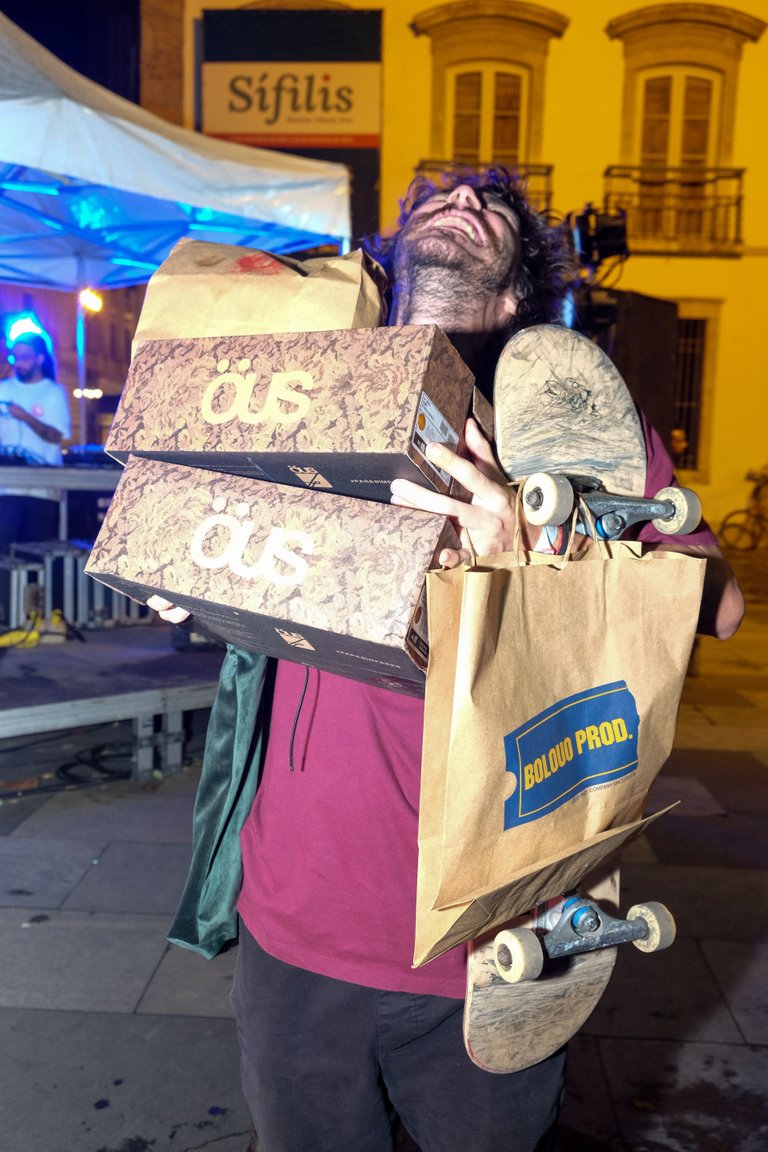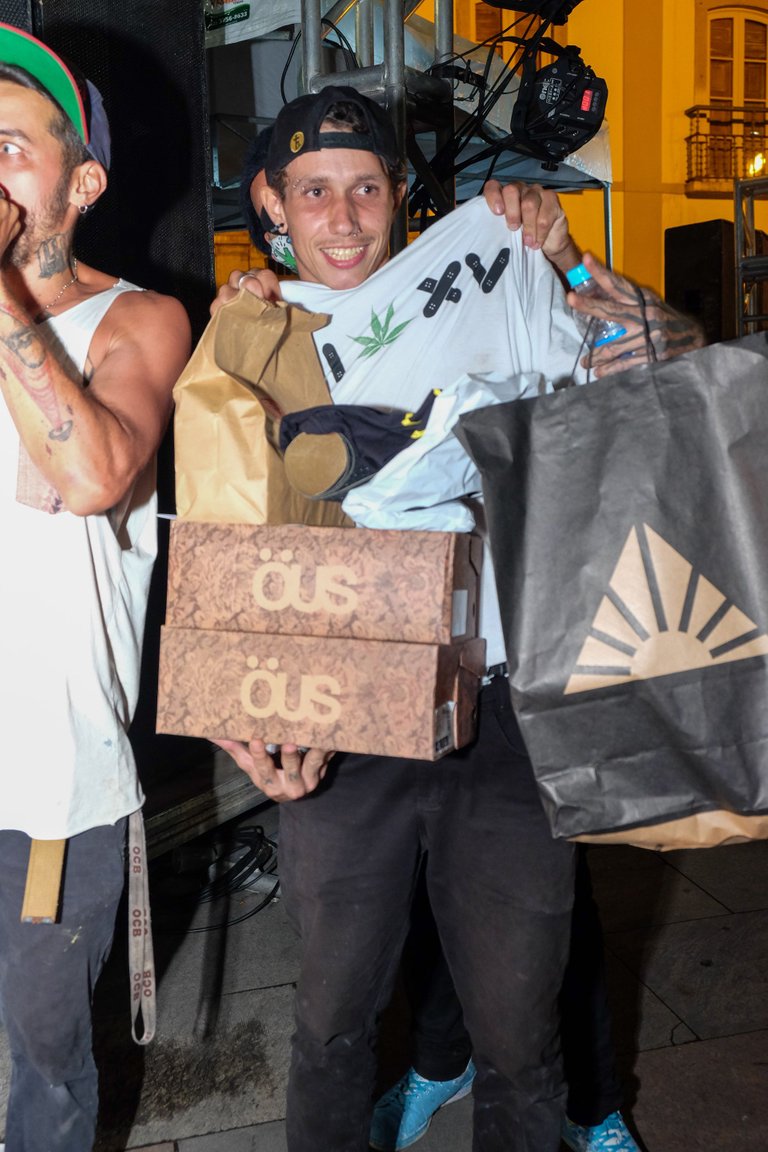 List of Event Sponsors
@Skatehive
@redley85
@cavalera
@ous_official
@naveia
@bolovo
@sejancs
@essenciaskate
@solidoskateboards
@mauacbaskatecoffee
@old_skate_movel
@applausehrdwr
@barracaoshop
@skateatelie.rj
@sourcegriptape
@dsal_movimento
Spanish Version

Terminamos nuestro día premiando a nuestros patinadores que participaron en el Best Trick con mucha ropa, tablas, zapatos y mucho más.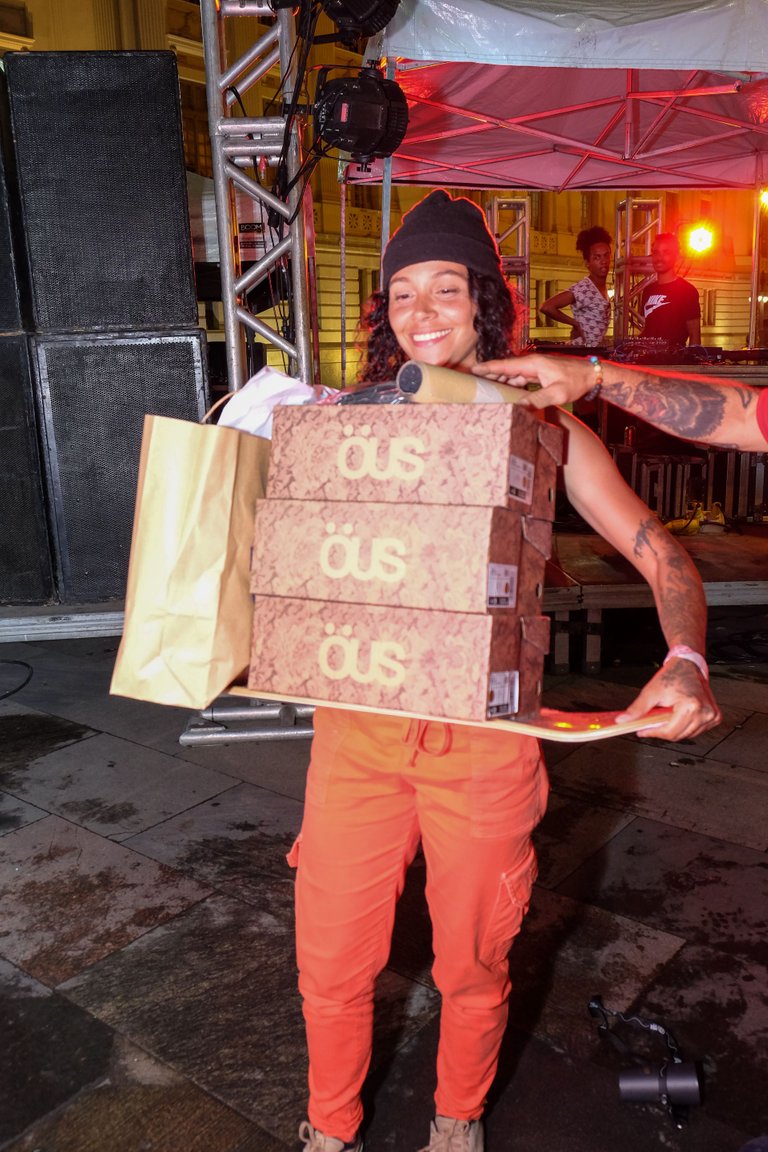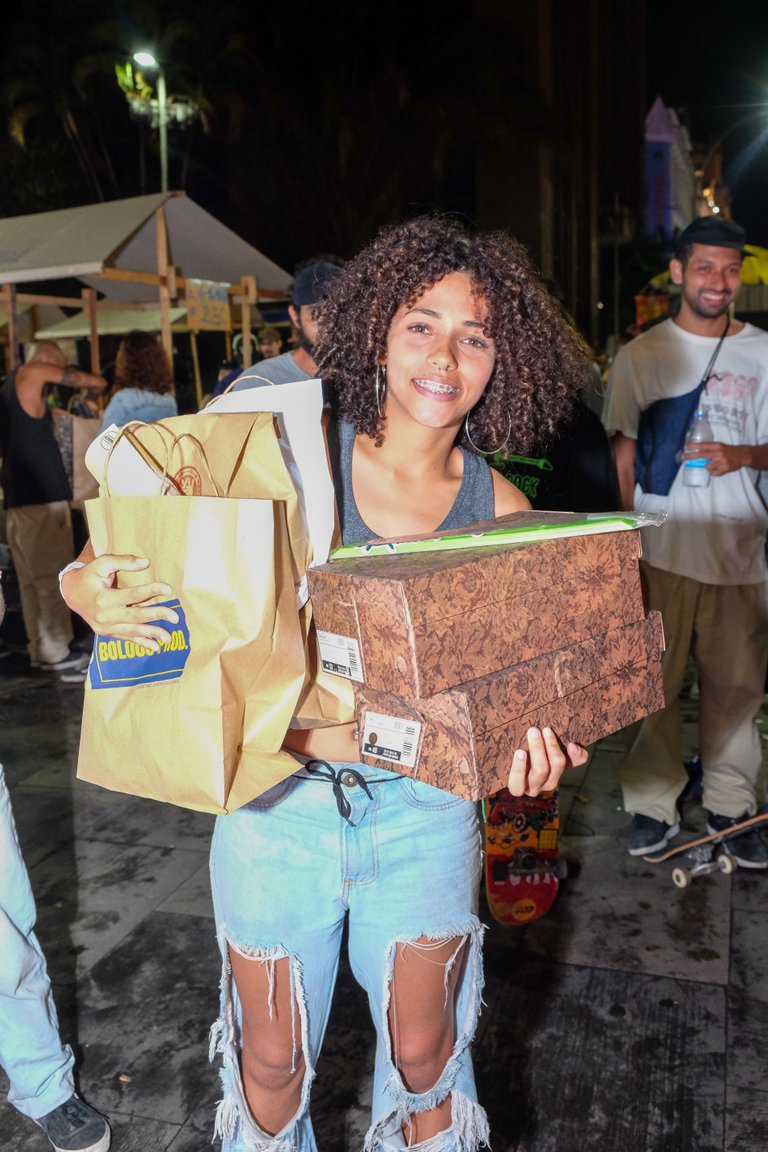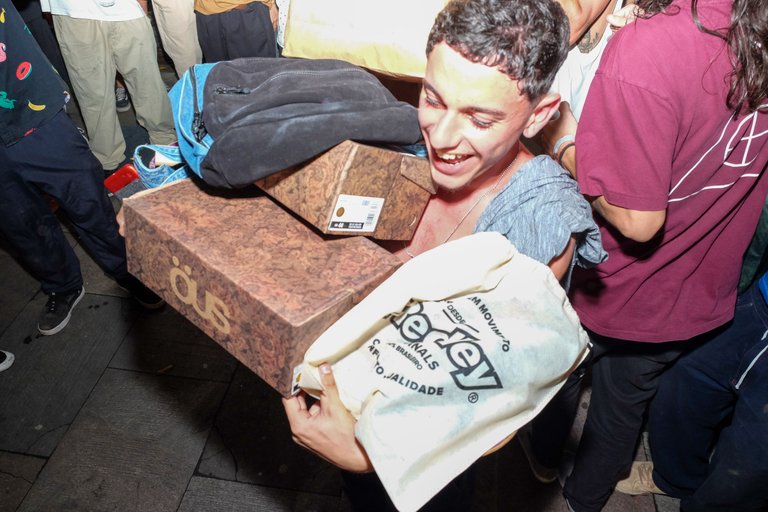 ---
Skatehive Fundraiser #2 - Let's Help "Coletivo XV" Raise $400 For "I LOVE XV 2021" Event
As you can see, "I LOVE XV" event was a HUGE success and an epic day full of fun for all those who were present.
We wanna show everyone the unity of Skatehive community so let's help ColetivoXV homies with their expenses. Our goal is $400 and we've raised $100 so far so let's f*cking do this!
How to help
The ultimate goal is $400 and you can support this initiative in 3 ways
1) Upvote and Re-blog this post
Upvoting this post will help us raise $$ and re-blogging will help us reach more people thus reach our financial goal faster.
2) Tip Hive or HBD to @skatehive or @coletivoXV
You can tip Hive or HBD to this post or directly to the @skatehive and @coletivoxv accounts with the memo "I LOVE XV".
3) Tip LBC to @coletivoXV
@Coletivoxv are also on Odysee so you can tip their channel over there or send LBC directly to their wallet
P.S. All extra money raised will go towards our next Skatehive Fundraiser
If you feel like donating other currencies then you can reach out to @coletivoxv at the SkateHive Discord Server and talk with them over there (Click on the image bellow 👇)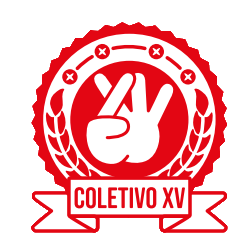 ---
Thank you all in advance
Groups like ColetivoXV brings value to the whole skateboarding community and bridging with different cultural groups is what is going to make our community achieve its goals, raise awereness and impact the skateboarding scene in a positive way through cryptocurrency.

Need any "Skate" help?
Feel free to contact any of the Skatehive Staff at our Discord channel and submit your own fundraising idea just like "TWS Crew" and "ColetivoXV" did.
Thank you all for taking the time reading this post and thanks in advance if you decide to donate and help us in our mission.
Until next time
The @Skatehive Team
SkateHive is based on the anti-establishment roots of skateboarding, and is working at taking back control of our activities from the social media giants, who profit off the monopoly of our content. 

SkateHive is build on top of decentralized platforms that allows us to own both our accounts, and our communities, which means rather than advertising on our content or selling users meta-data to generate value, we tokenize the likes, allowing us to retain the value generated by our content, for it to be sold on the free market in the form of a cryptocurrency.

This has allowed this humble community to self fund huge online,,Games of S.K.A.T.E, rewards for contests and even help skaters buy new equipment! Everyone is welcome in this community, so long as you are respectful to others.



The Revolution Has Started.
Will You Be A Part Of It?
---
---