Share My World: Day 4-Hidden Lake Overlook Hike

If you have been following my recent posts of Glacier National Park you have been amazed at the beauty of this national park.
Today let me introduce you to one of the most diverse hikes in the park,
Hidden Lake Overlook Trail.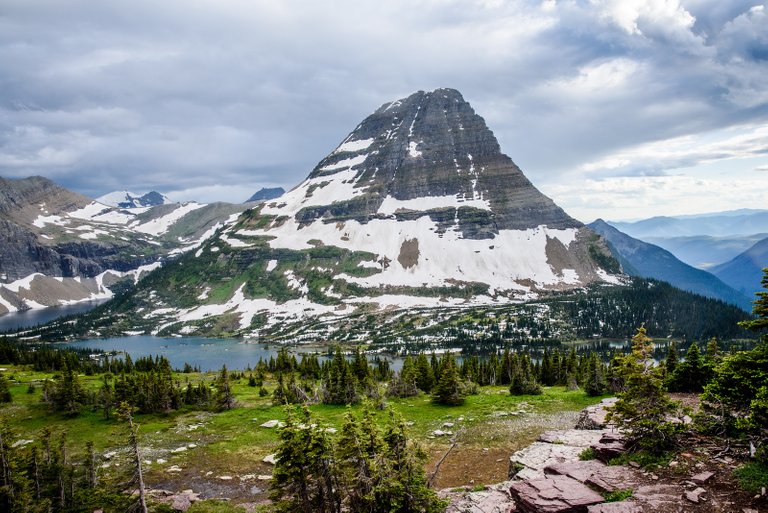 Hidden Lake Overlook Hike
This hike gets a 10/10
| Sara's Rating | Part of hike | My thoughts |
| --- | --- | --- |
| 2 | Access to trail | Parking close to trail head. Very big parking lot at Logan Pass |
| 1 | Difficulty | 1.5 miles of great trail. The hardest part was the very slippery snow... in July! |
| 2 | Views | Great and diverse views the whole way |
| 2 | Destination | The overlook has great views |
| 2 | Time on trial | 2.5 hours. Great amount of time for me |
1- Extra point for the cool mountain goats on the trail!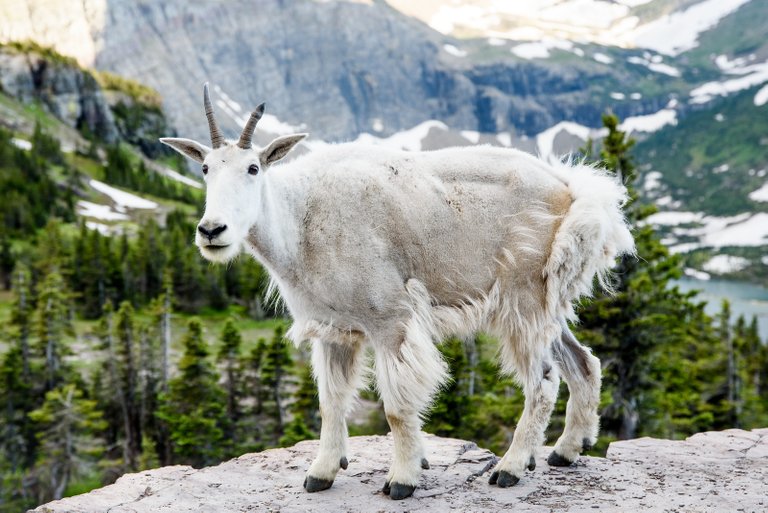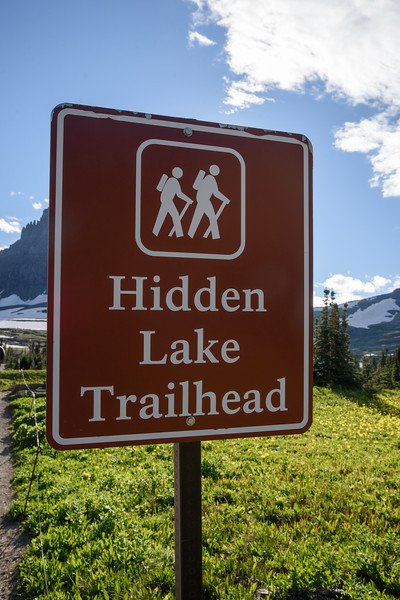 As noted above it was a great time of 2.5 hours. The hike to the over look is 1.5 miles (2.4 km) and 3.0 miles (4.8 km) to the lake.
The trail started at Logan Pass visitor's center and a beautiful field looking toward Mt. Clements which has an elevation of 8,765 feet (2,672 m) source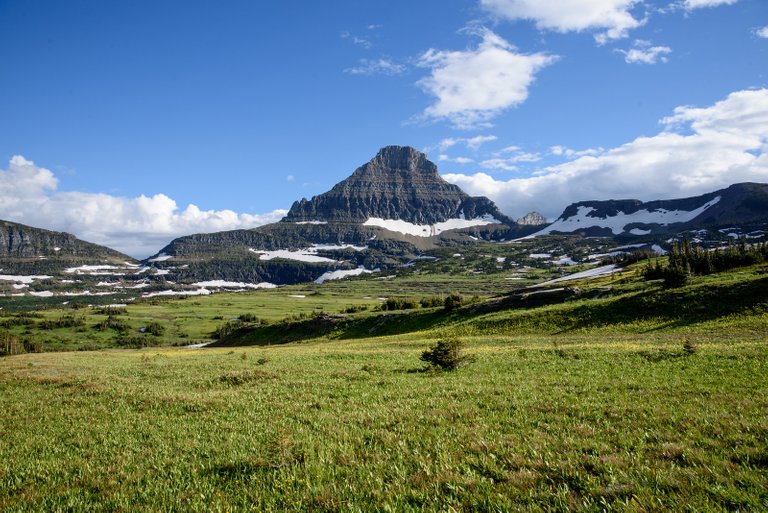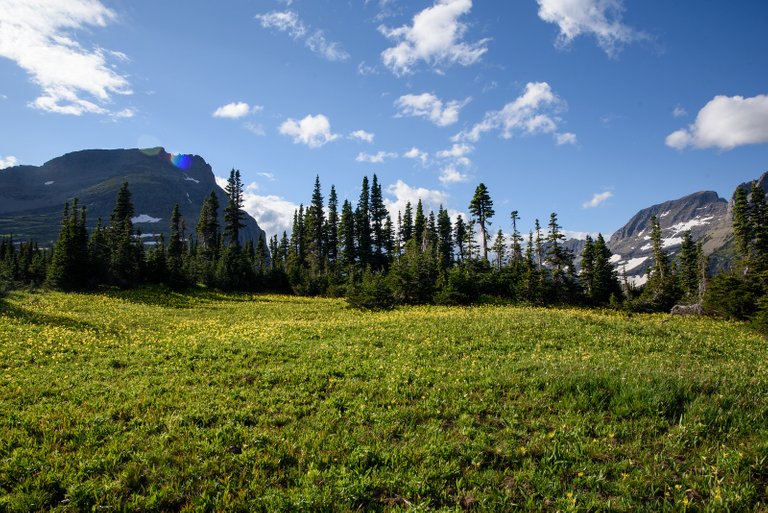 There was a nice board walk leading up to the mountain.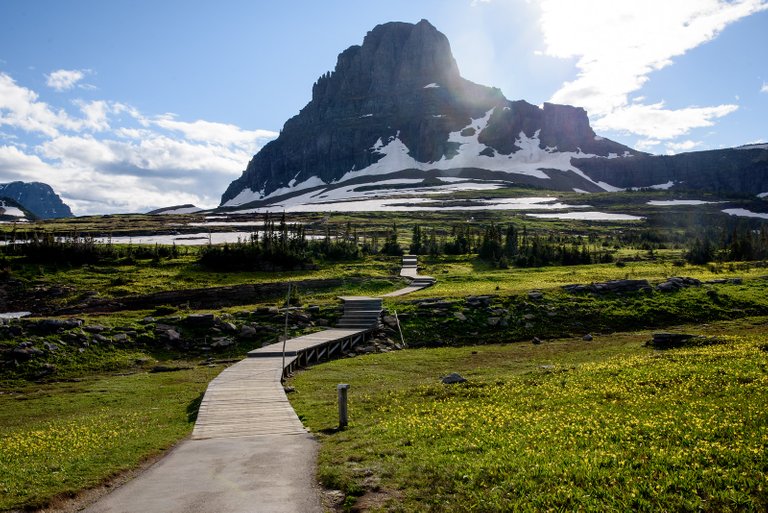 July 19, 2020 and @jarvie is sporting his shorts and t-shirt.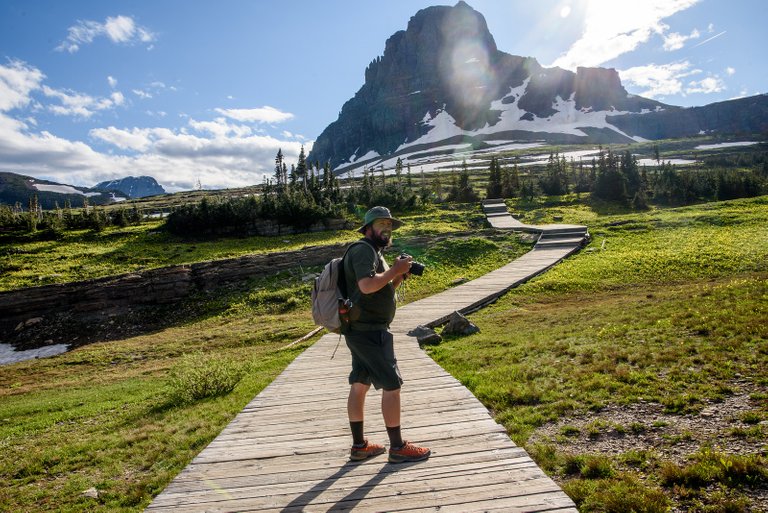 Just on the other side of the green field was snow! Which I was not prepared to walk in. We all made it across!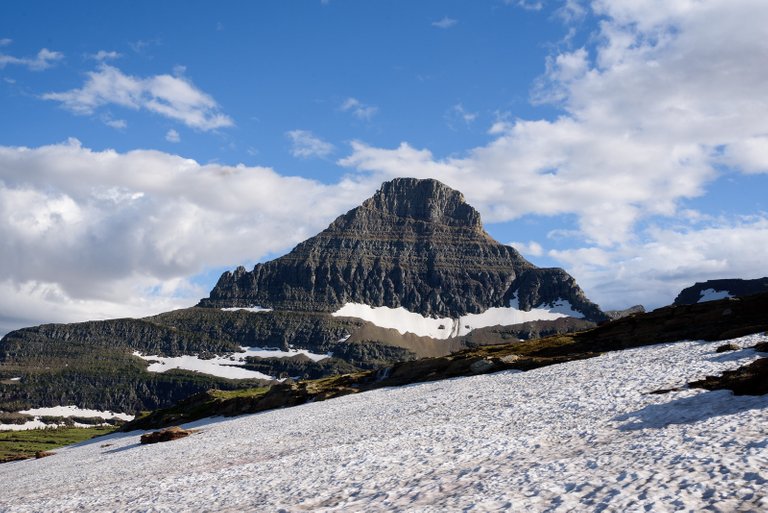 The water was so crystal clear.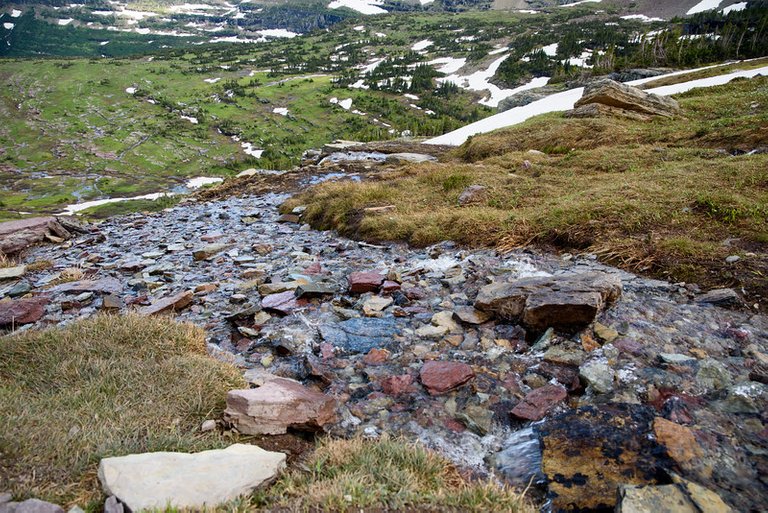 ---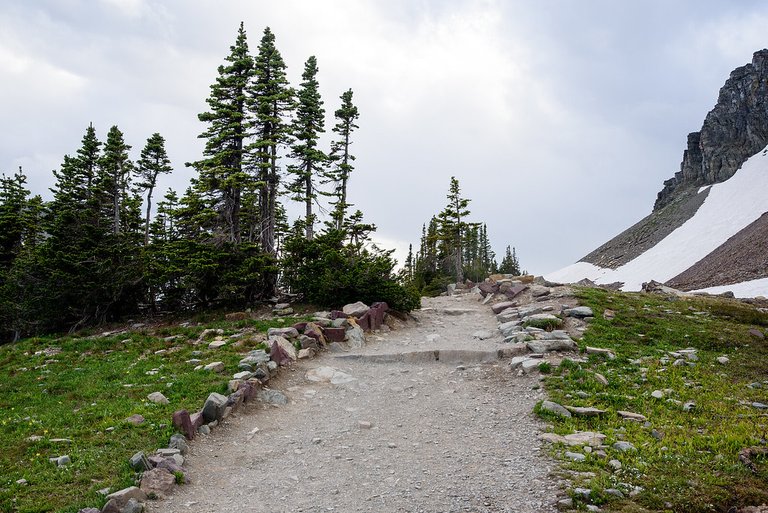 Look at this view!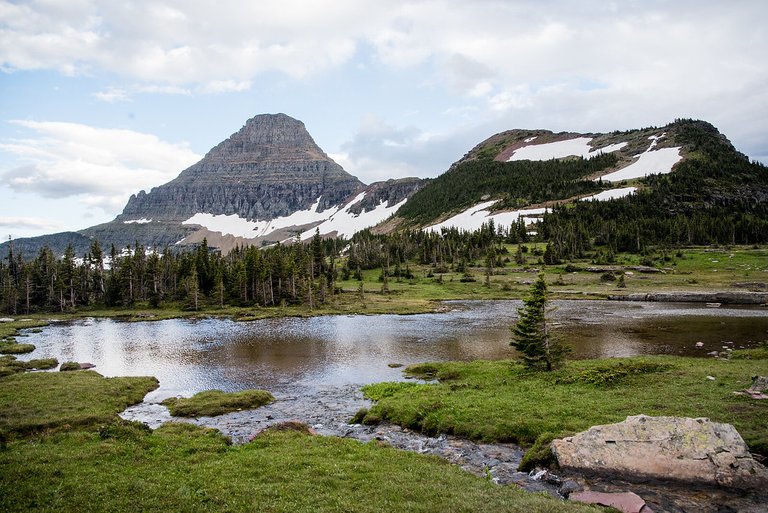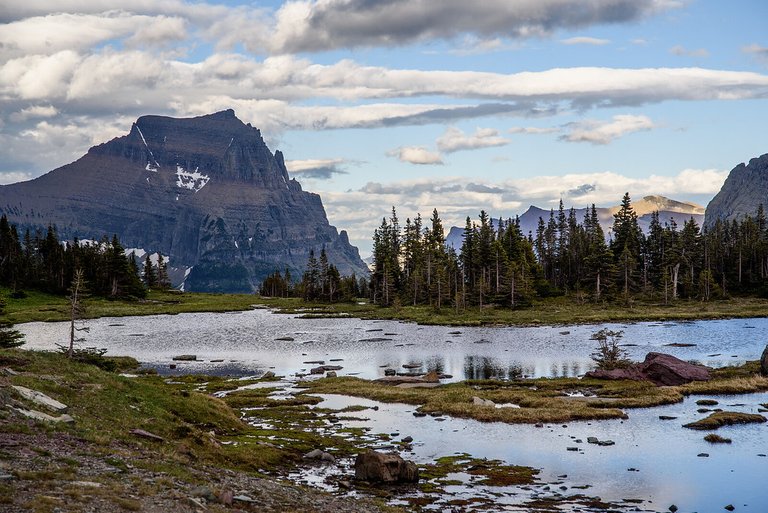 As we were hiking to the overlook it started raining and we turned around and saw this rainbow and then double rainbow.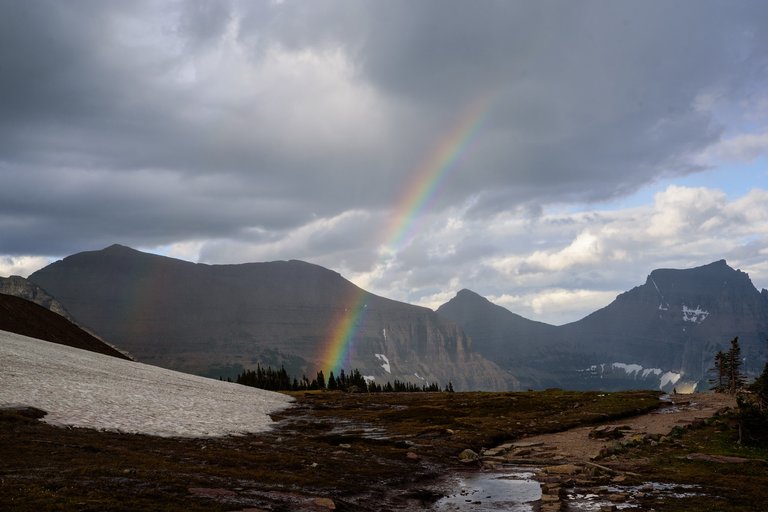 Did a little posing with the rainbow.
Us at the overlook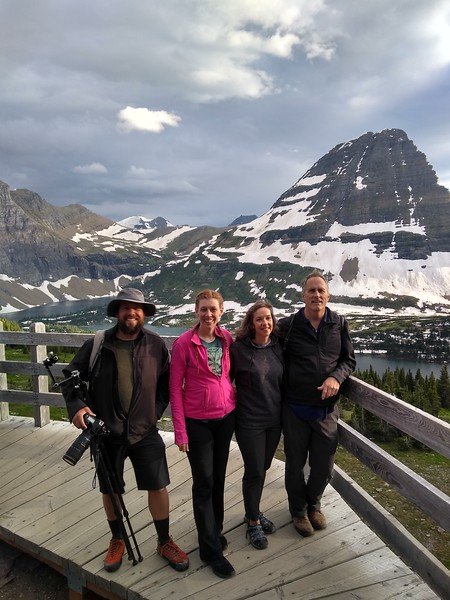 The view from the overlook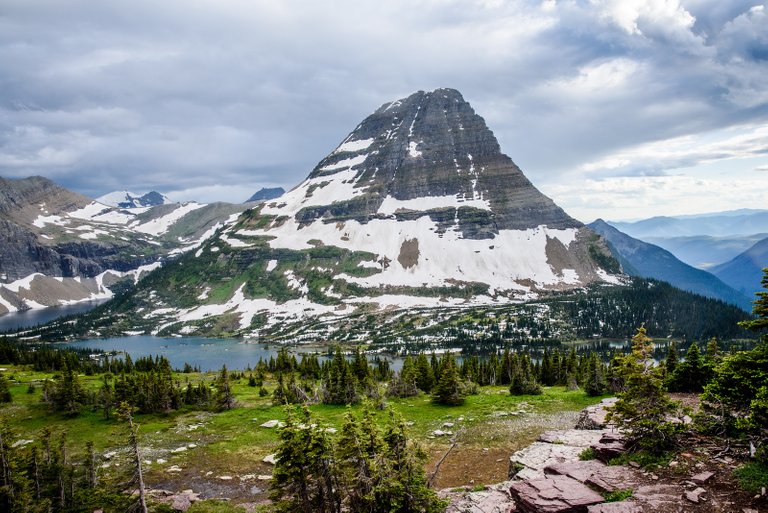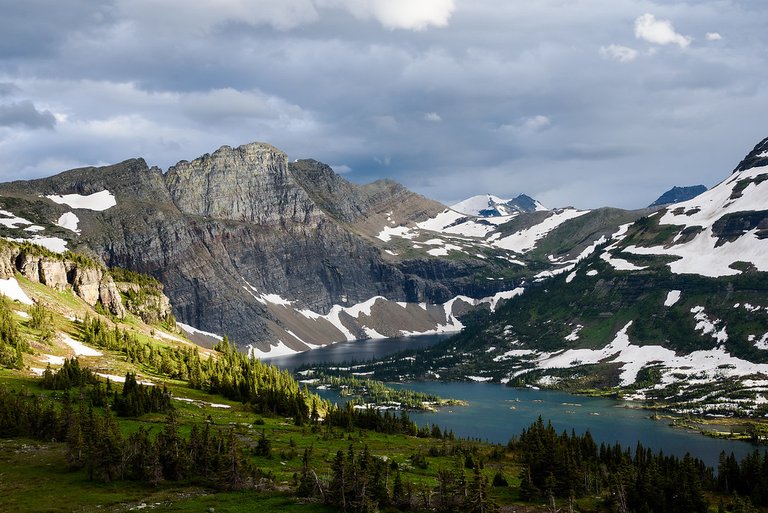 We couldn't hike to the lake because of bears in the area.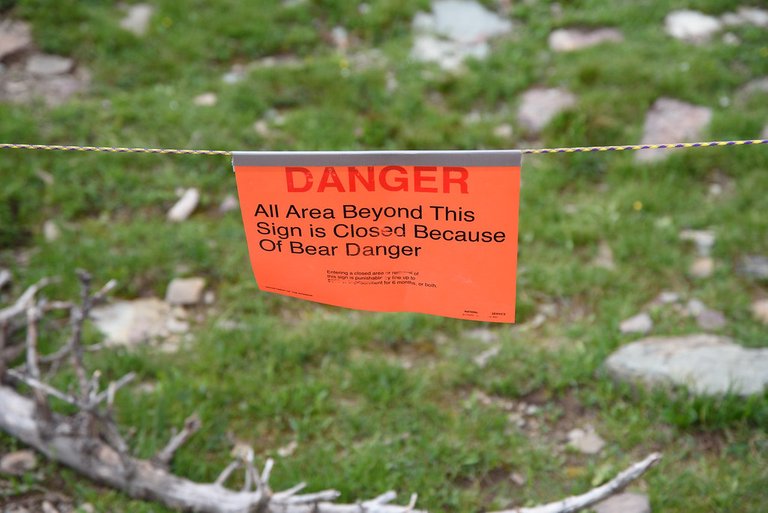 A few pictures on the way back.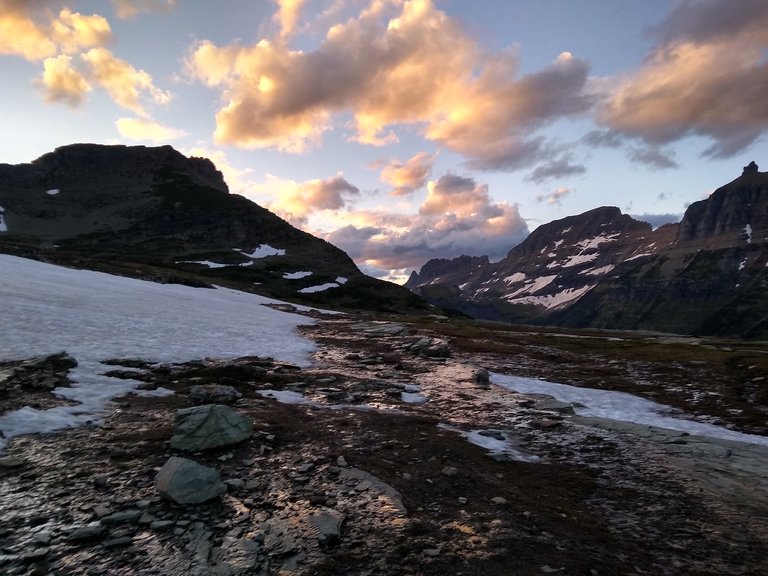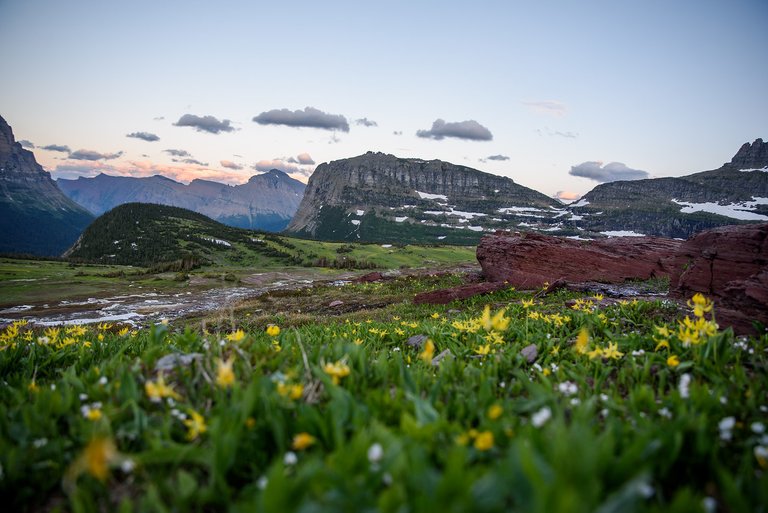 Fun silhouettes thanks to @jarvie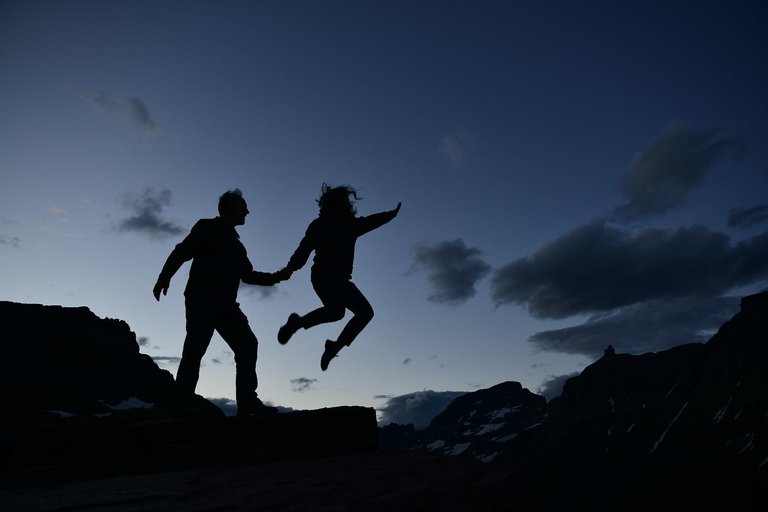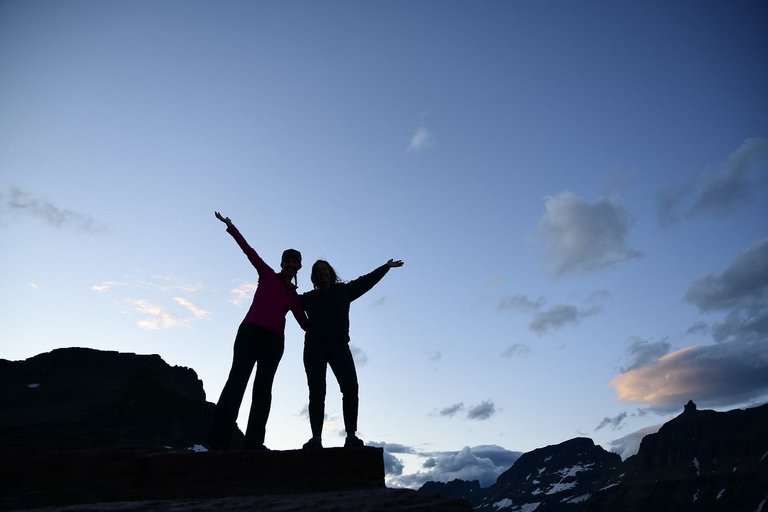 Another day in Glacier and another fantastic hike!

Share My World Series
2020
Share My World: Crater Lake in the snow
Share My World: Snowmobiling in Winter Park, Colorado
Share My World: Thoughts on COVID19
All the posts for April Trip to Utah
All the posts for Favorites of May Southern Utah Trip
Glacier National Park, Montana Trip
Share My World: Day 1- Going to the Sun Road
Share My World: Day 2- Trail of Cedars Nature Trail Hike
Share My World: Day 2 Avalanche Lake Hike
Share My World: Day 2 Kayaking Hungry Horse Reservoir
Share My World: Day 3 Bowman Lake
Share My World: Day 4- Going to the Sun Road
All the 2019 posts are here My 2019 Steem Journey
All the 2018 posts are here My Year Journey on Steem
---
---