Trying Coffee in One of The Pioneer Coffeeshop in My Town
Hello guys...
It's been a while since I posted anything in this @cinnamoncupcoffee community. Because I don't have free time to hunt coffee shops. And, finally I have free time to continue my hobby of hunting coffee shops. One of the coffeeshops that I went to this time was one of the pioneer coffeeshops in my city, Medan. The name of this coffee shop is Coffeenatics.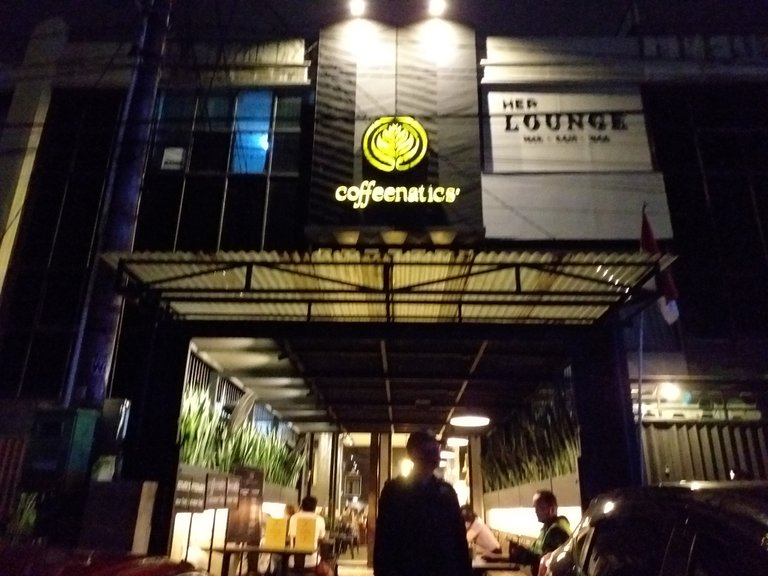 Coffeenatics, a charming café nestled in the heart of Medan, has been enchanting patrons with its aromatic brews and decadent cakes.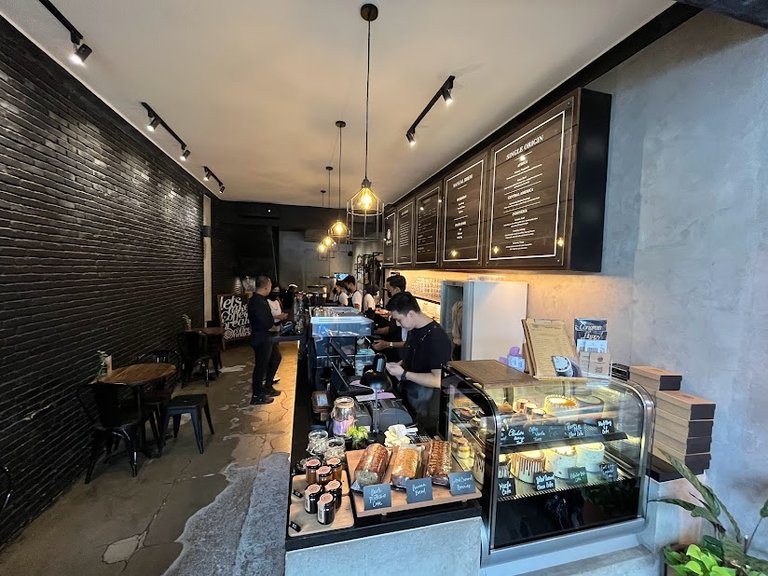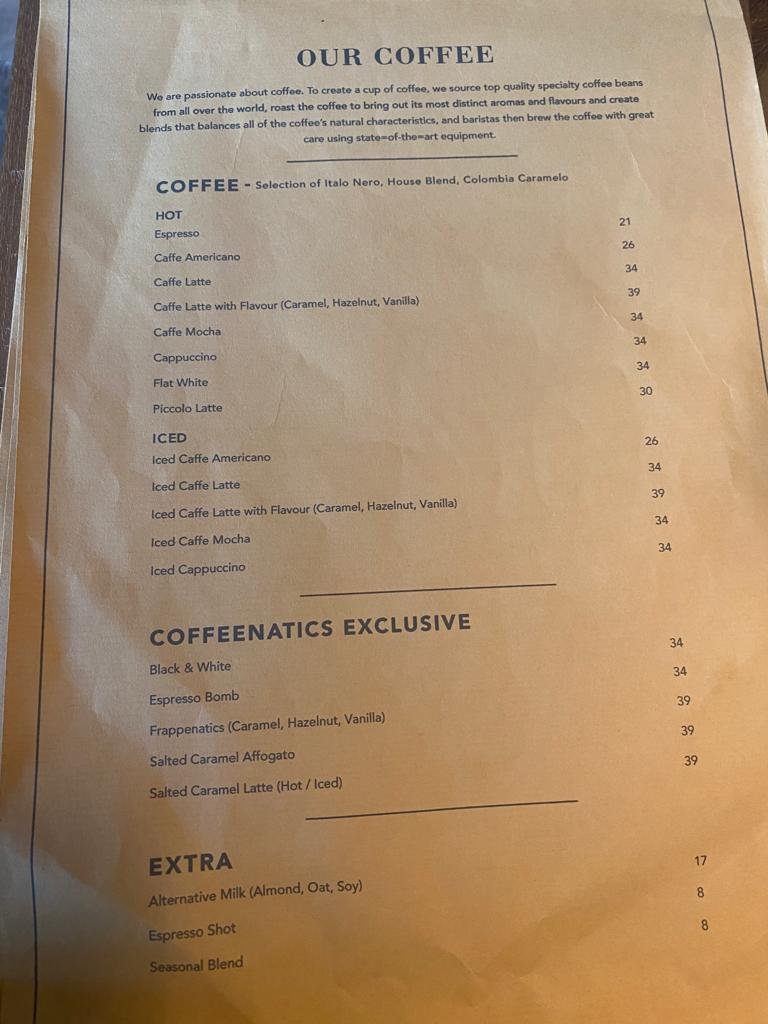 Coffeenatics is renowned for its commitment to providing a memorable coffee experience. As you step into the café, you're greeted by the enticing aroma of freshly brewed beans. The menu boasts an array of coffee options, from classic espresso-based drinks to trendy pour-overs and cold brews.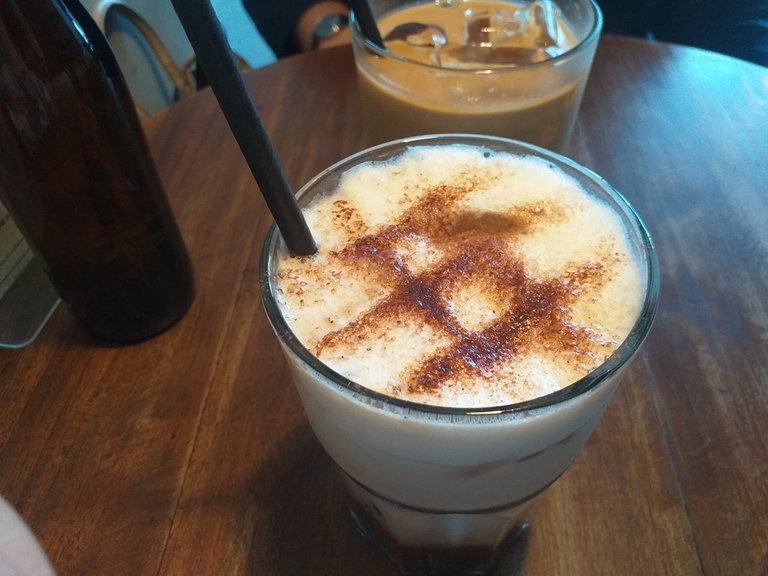 For this time I tried one of their's best ice coffee namely, Ice Caffe Mocha. Ice caffe mocha is a delightful fusion of rich, velvety chocolate and robust coffee, perfectly chilled. Its flavor blends between the bittersweet cocoa and the bold espresso, harmonized by creamy milk and ice. A symphony of taste, it's both refreshing and indulgent, making every sip a gratifying experience.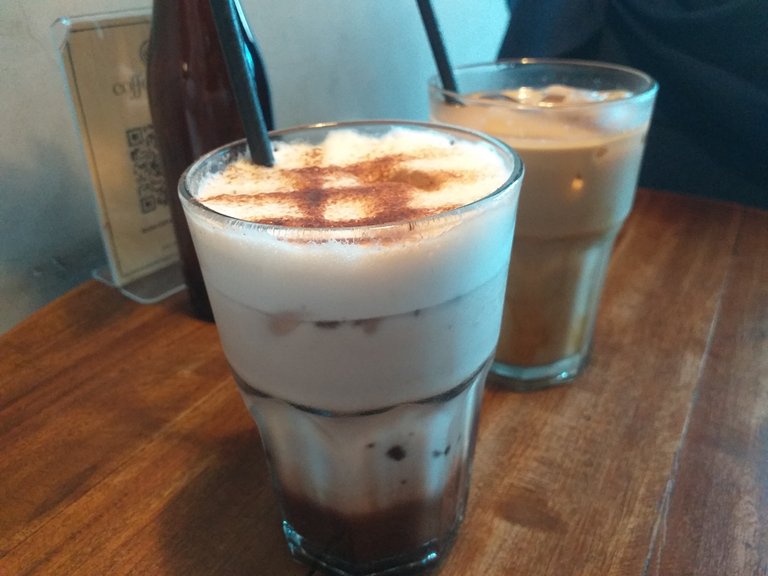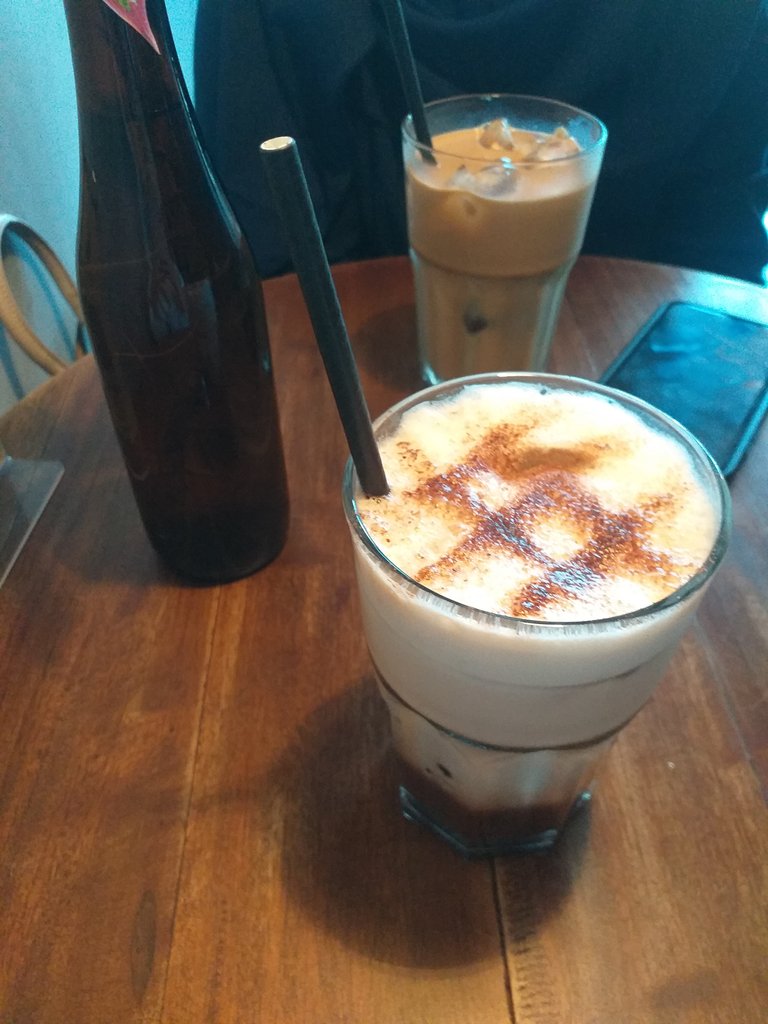 Then, let's talk about the real sweet deal at Coffeenatics, their heavenly cakes. Apart from serving various types of processed coffee, this coffeeshop also serves various kinds of cakes to enjoy while drinking coffee. One of their best cakes that I tried this time was Salted Caramel Chocolate Cake.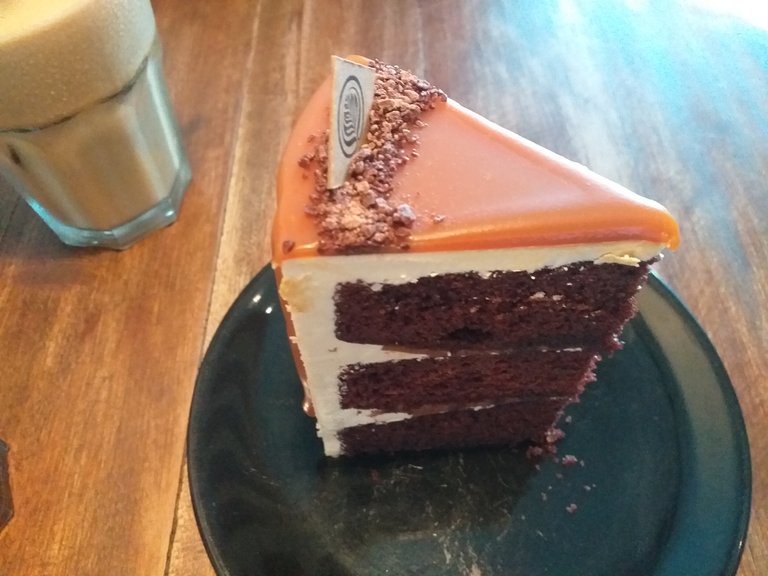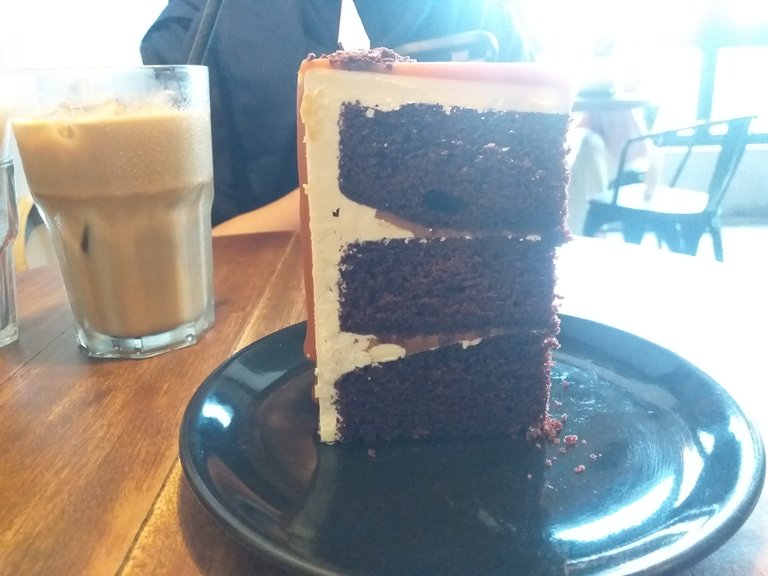 The Salted caramel chocolate cake offers a tantalizing blend of flavors and textures. The rich, moist chocolate cake provides a decadent base, while the salted caramel filling adds a perfect balance of sweetness and savory notes, creating a harmonious taste sensation. The salted caramel ganache on top adds a smooth, velvety finish, enhancing the overall indulgence. Each bite delivers a symphony of sweet, salty, and chocolatey goodness, making it an irresistible treat for your taste buds.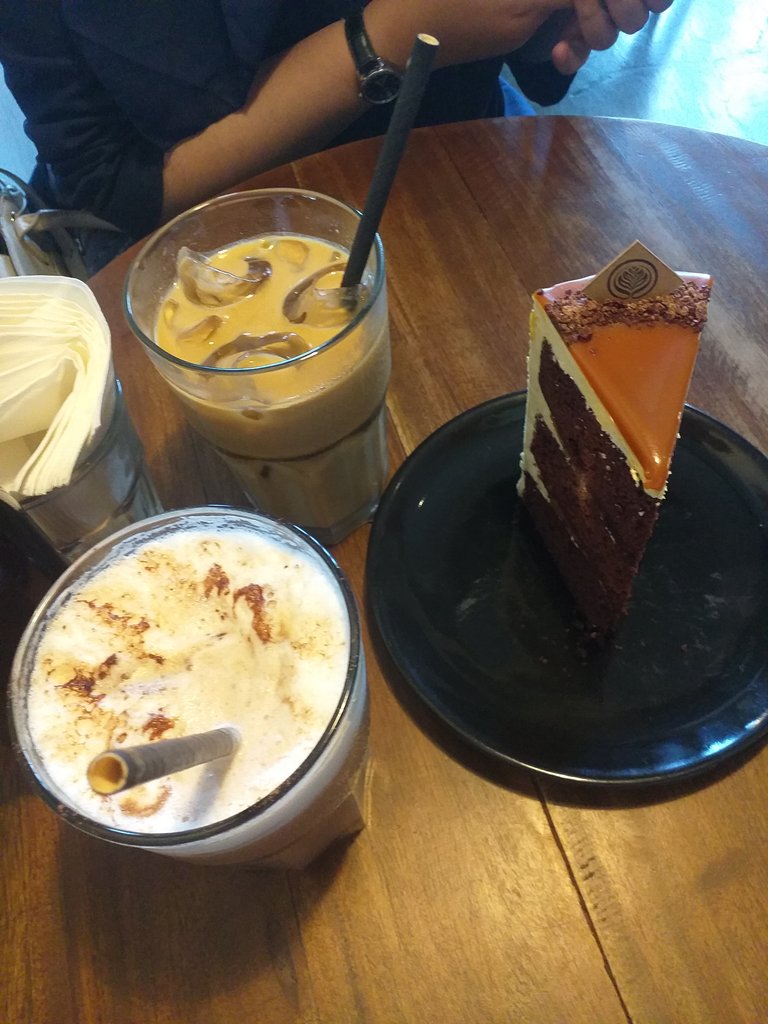 Beyond the coffee and cake, Coffeenatics offers a warm and inviting ambiance that makes it an ideal spot for relaxation or even remote work. The café's interior is a blend of modern aesthetics and cozy elements, featuring comfortable seating arrangements and ample natural light. Whether you're catching up with friends or seeking solitude, Coffeenatics caters to your needs.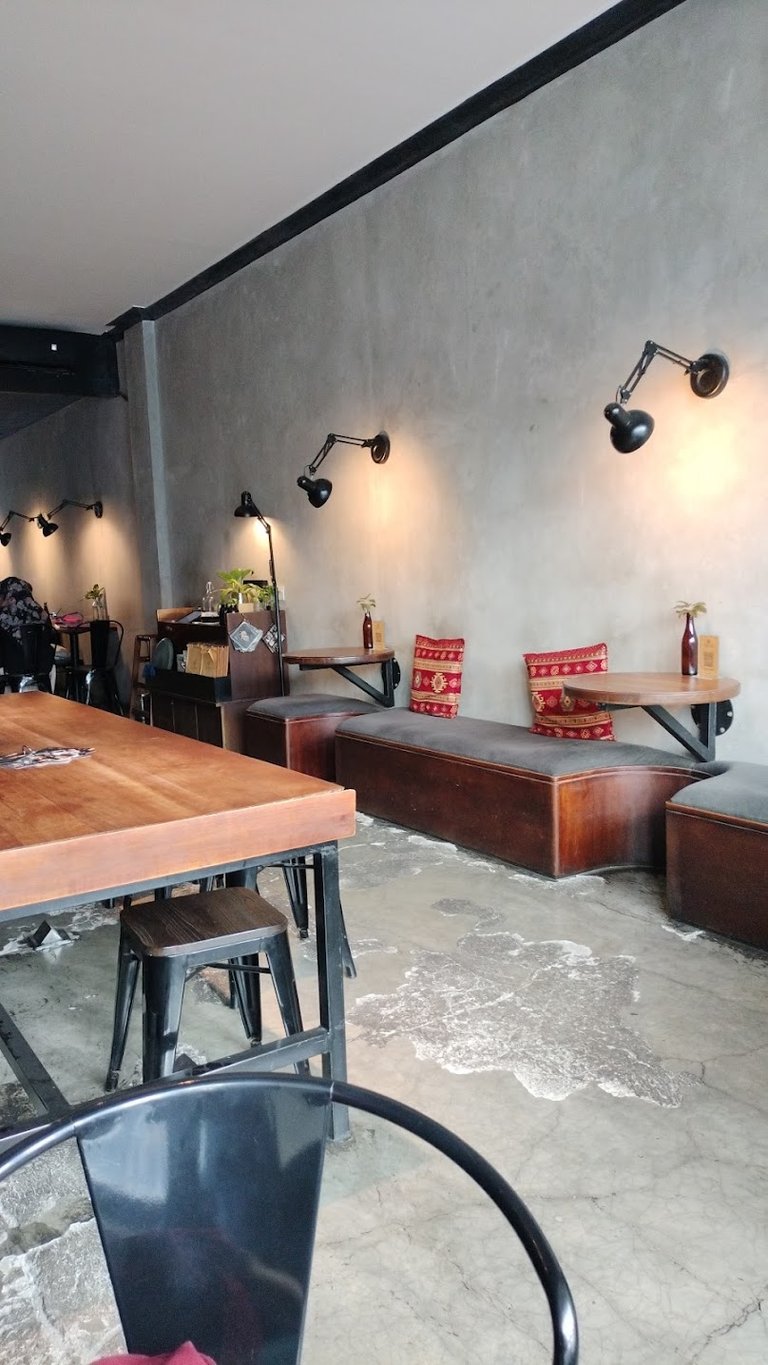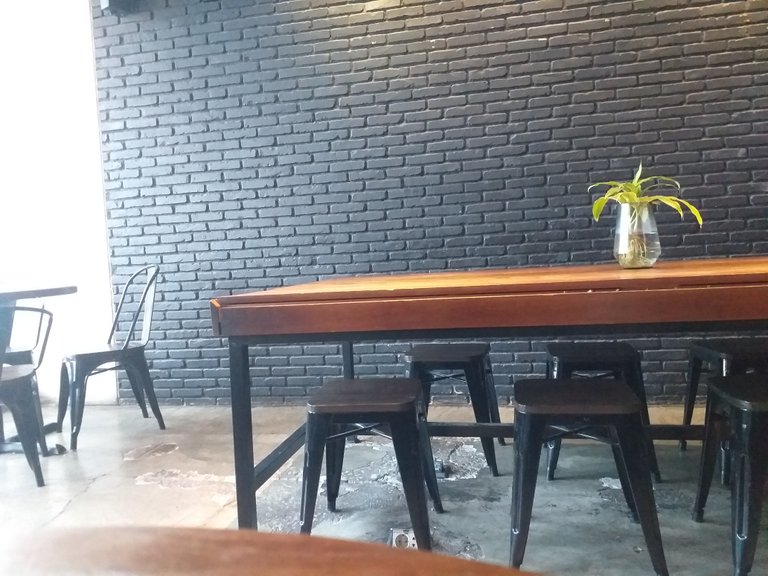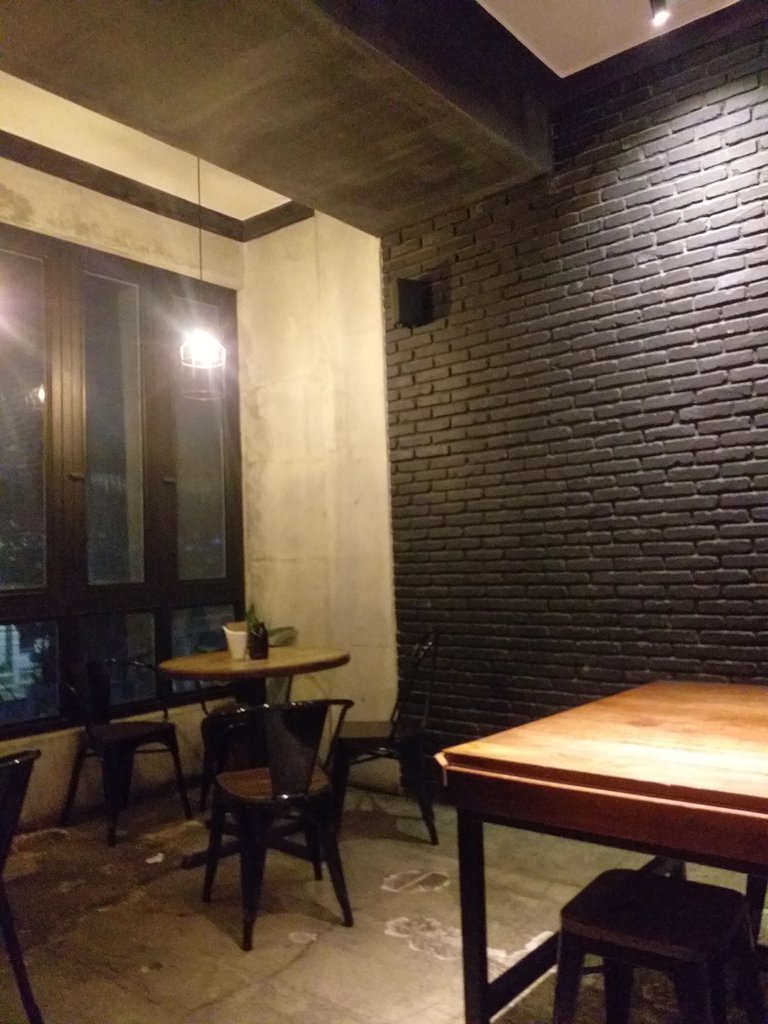 With a design dominated by black and gray paint for the interior and outdoor, it adds a warm and relaxing impression to this coffeeshop. And also the choice of wood material as furniture combined with yellow lighting further emphasizes the warm and cozy impression of this place which can make visitors feel at home here for a long time.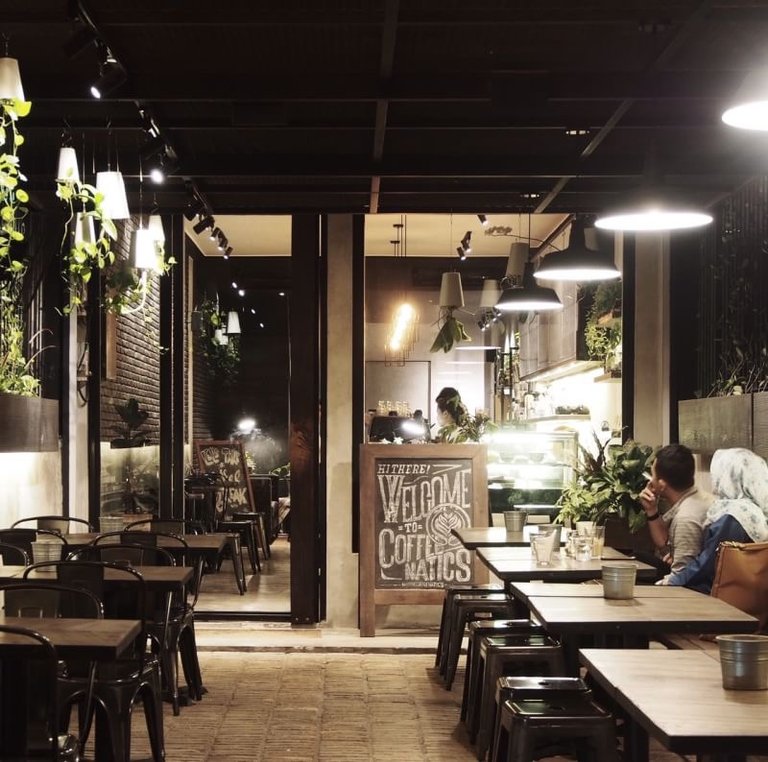 I think The Coffeenatics has carved a niche for itself by offering a sublime coffee and cake experience. From the moment you enter, the café envelops you in a world of aroma and flavor, where every cup and slice tells a story. It's more than just a place to sip coffee and savor cake, it's a haven for those who appreciate the finer things in life.
That's all the story about my coffeeshop hunting for today. I will share about more coffee and coffeeshop in my next blog.
Thank you for read, comment, upvote my blog. Reblog this post if you like it and want others to read it too. And don't forget to read my previous blog too. See you in my next blog 🙋‍♀️.
---
---