Beautiful in Red - POB Photo Contest: RED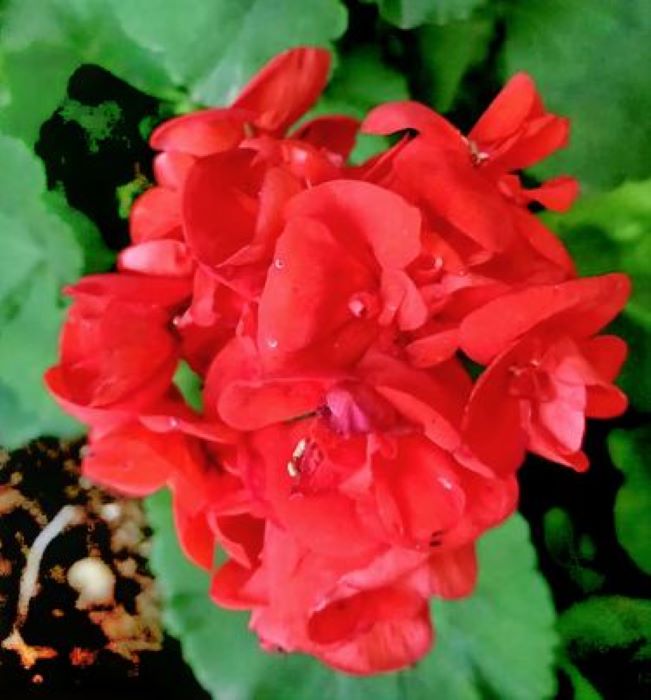 This is a photo of the red geranium from our garden.
I have several other colors of geranium flowers in our garden....white, pink, and yellow. But this is my favorite because of its lively color, it brightens my day. Isn't she beautiful?
It is easy to propagate geraniums, just plant it from cuttings.
This is our entry for POB Photocontest of @friendlymoose.
---
---