Mushrooms in my backyard

ENGLISH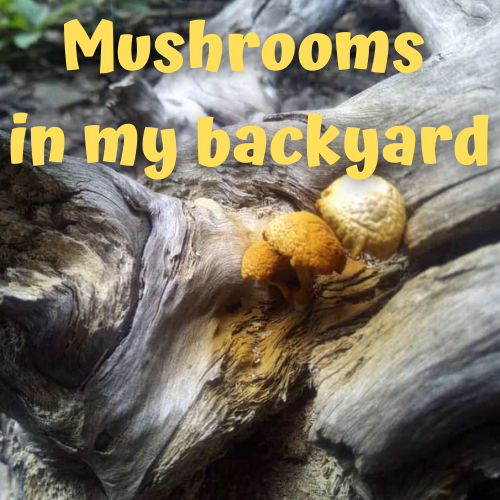 Currently it is the rainy season where I live, in the Venezuelan plain; however, these rains have been irregular, sometimes heavy, other times very light; but it is raining and that is important for the plants on my backyard, because it hydrates and nourishes them. And just as it is good for living plants, it is also good for dead plants, that is, the remains of trunks and branches that are in my backyard, the product of having cut three large trees (two very sick and the other was pruned because it was very tall), about 8 years ago. This wood has been decomposing and forming part of the soil of this green space, and important organisms grow in these trunks: THE FUNGI OR MUSHROOMS.

It is strange to see wild mushrooms in the Venezuelan plain, as the climate is extremely hot and dry; but in these plant remains I am surprised by the quantity and variety that they grow, so I decided to take photos of them and share them with you. I clarify: I am not an expert in identifying fungi, from what I commented, they are scarce in my town, but I admire their beauty and their work within the ecological chain; so, let's see some photographs of them, which I don't know by their colloquial name either, if someone knows them, it would be ideal to inform me about it (colloquial and scientific names), I would appreciate it.

In the first photograph, you can see a trunk of a mamón (Melicoccus bijugatus), which was pruned, but the lumberjack cut too much, so the tree has not been able to recover and be productive again. As it is a tree that in its good times was very fruitful, I have decided to take advantage of the only branch that was left and make a cutting, to plant it separately, in this way I ensure its existence. The plastic container that is in the upper left corner, contains soil and fertilizer, to try to generate roots in that area and to be able to transplant it with a greater chance of success.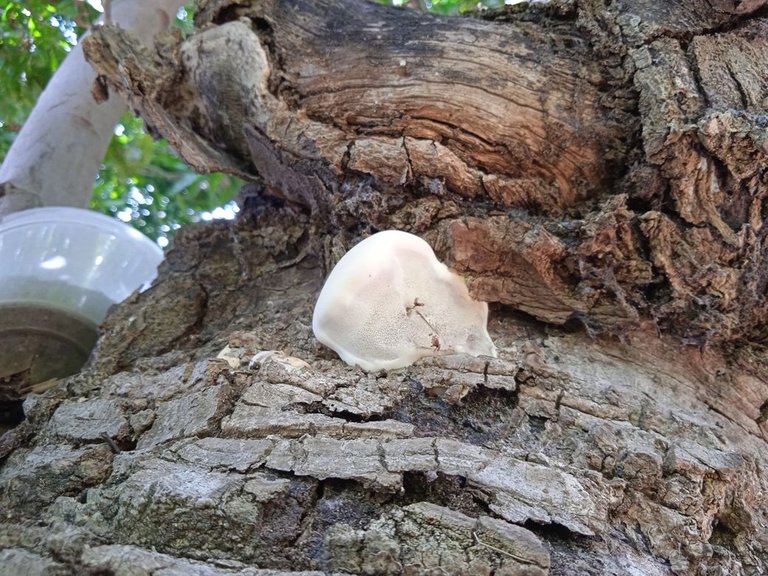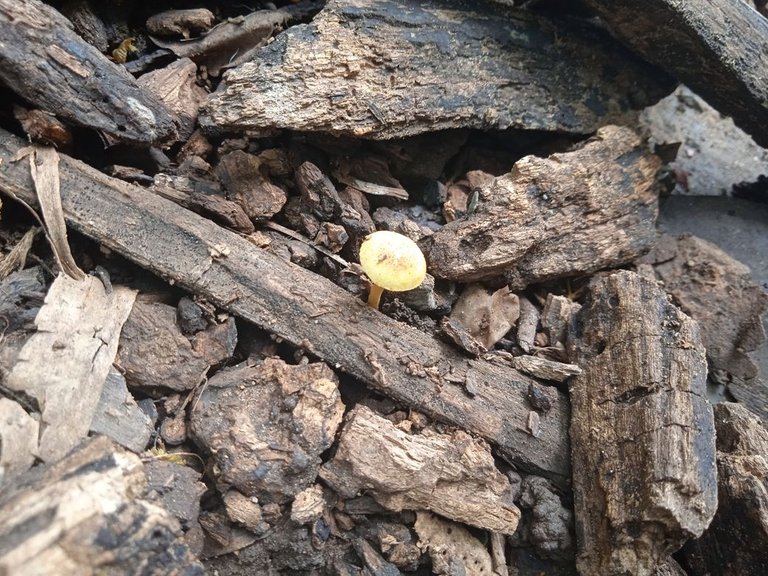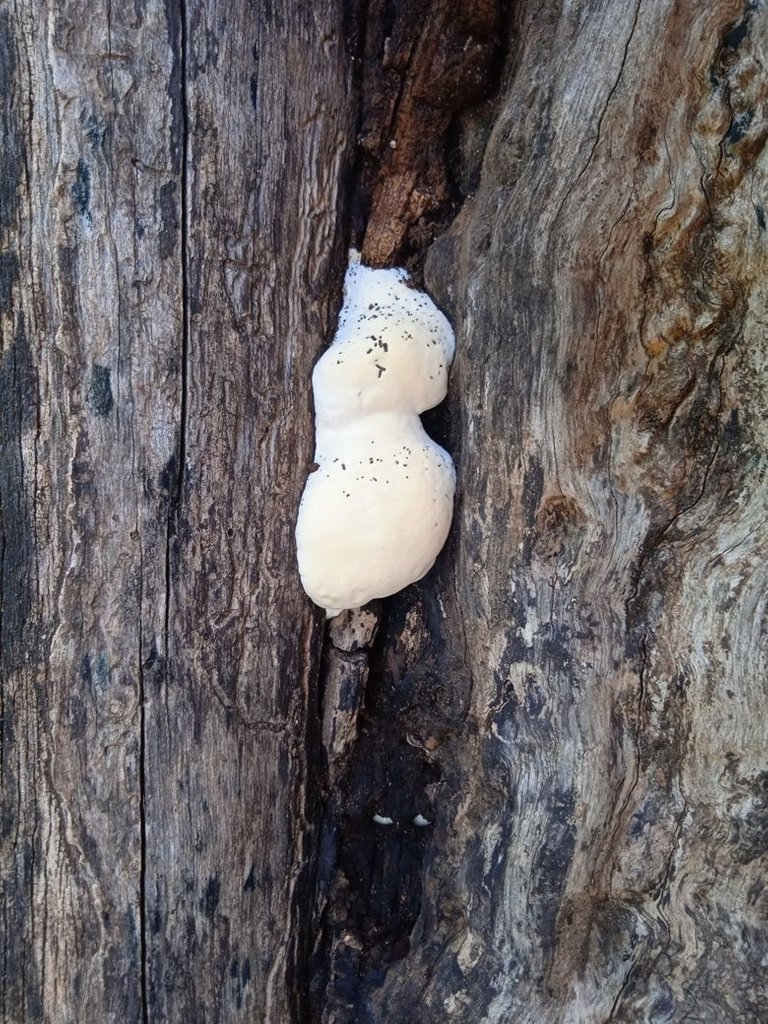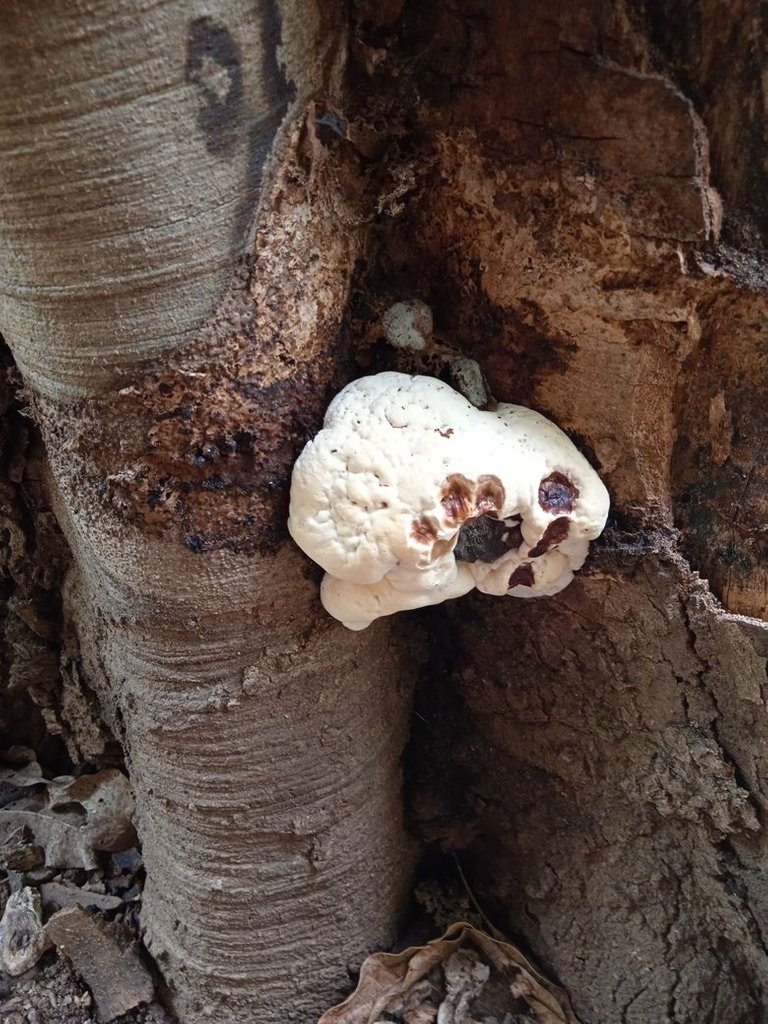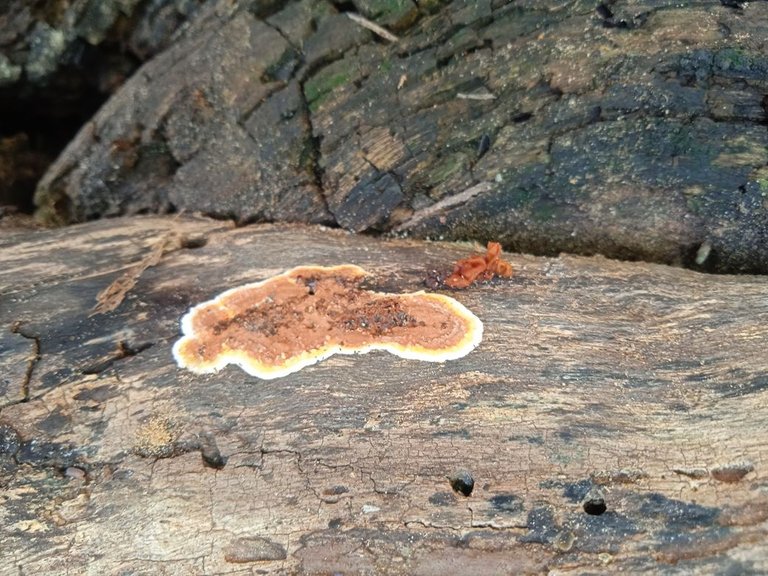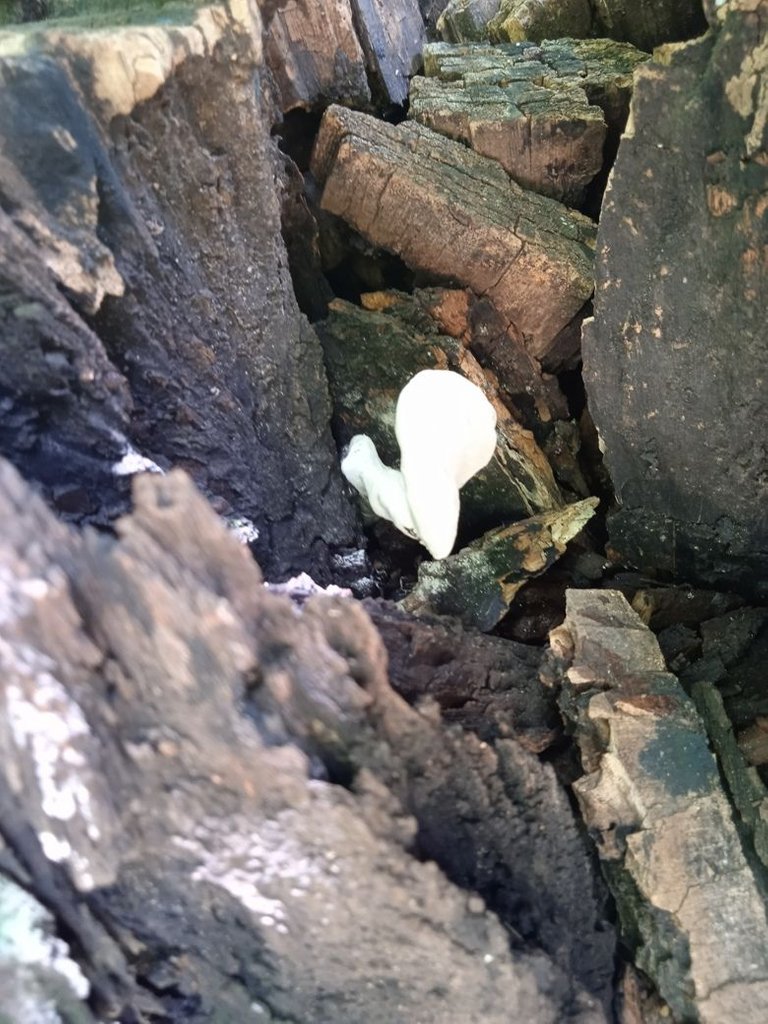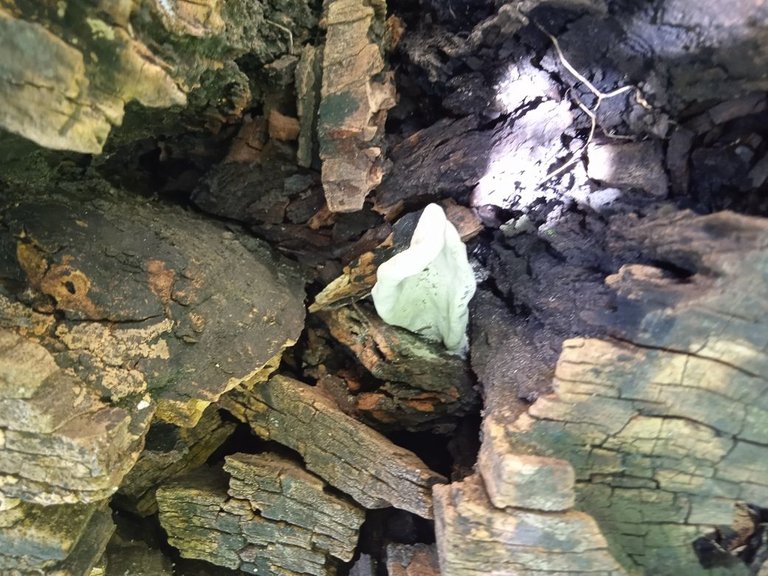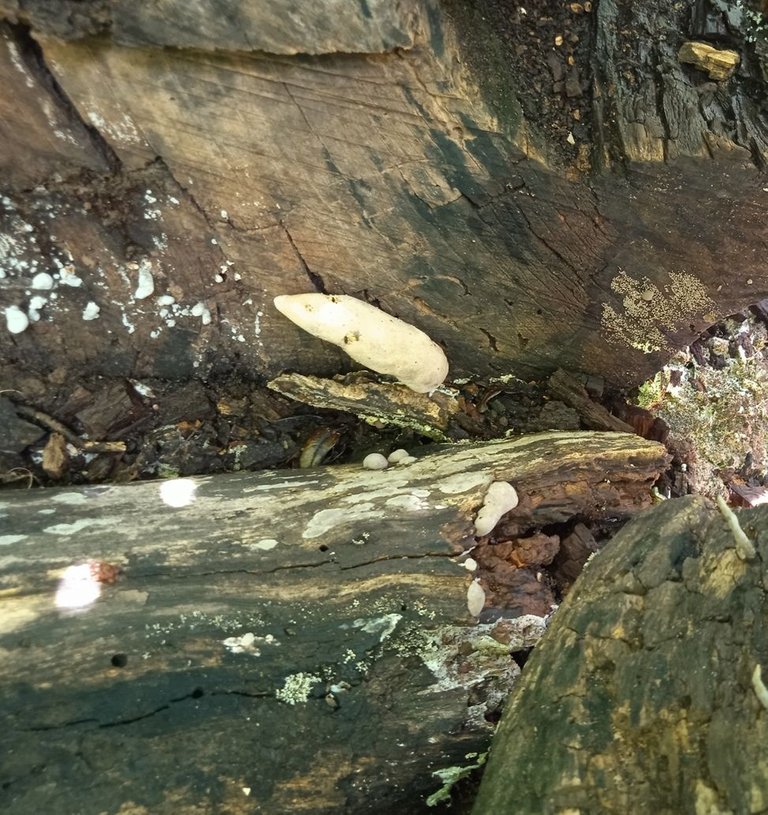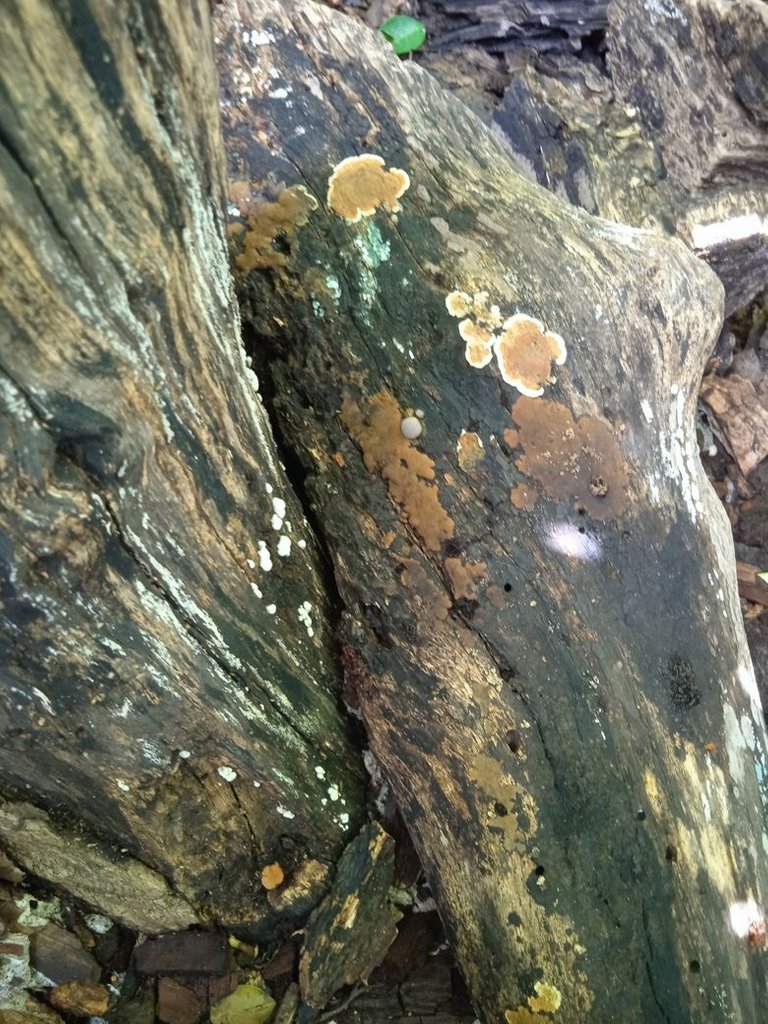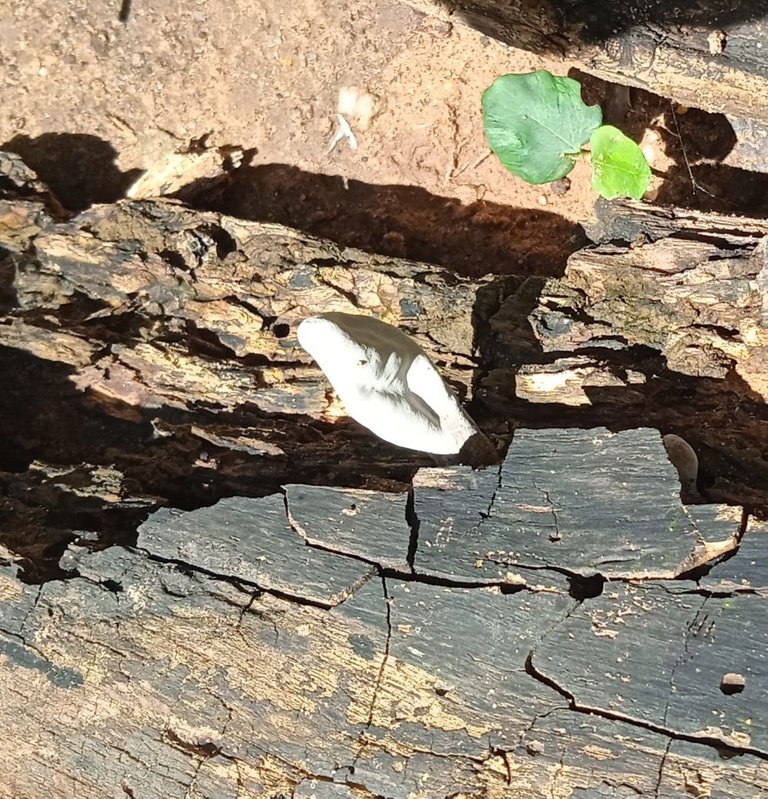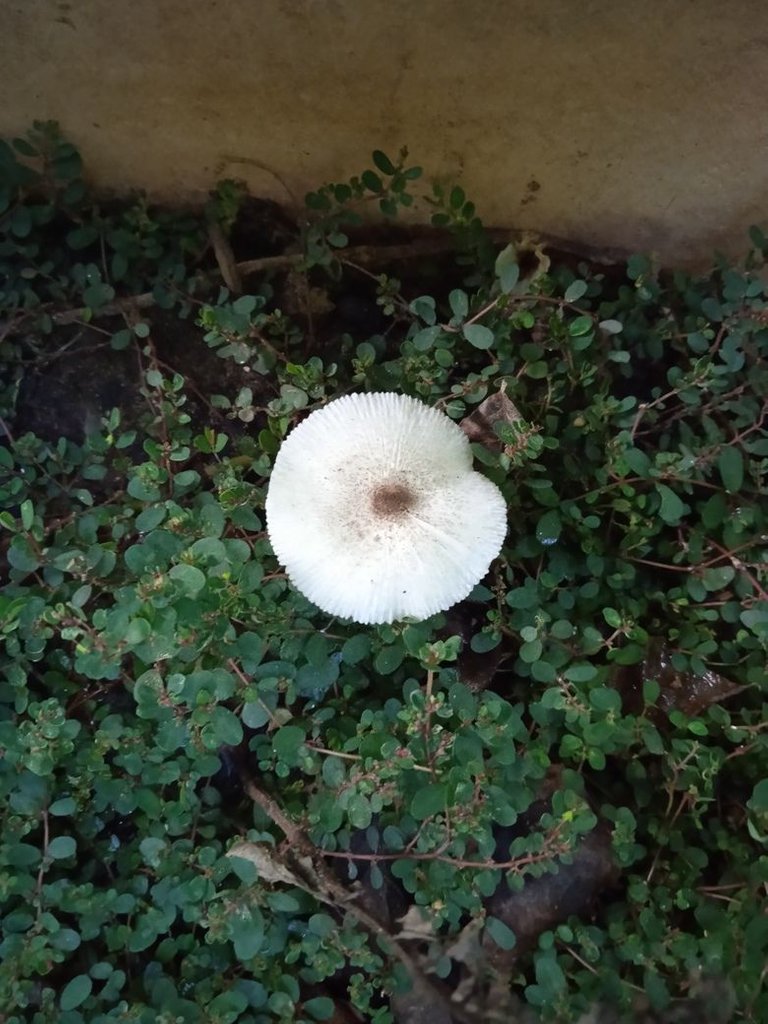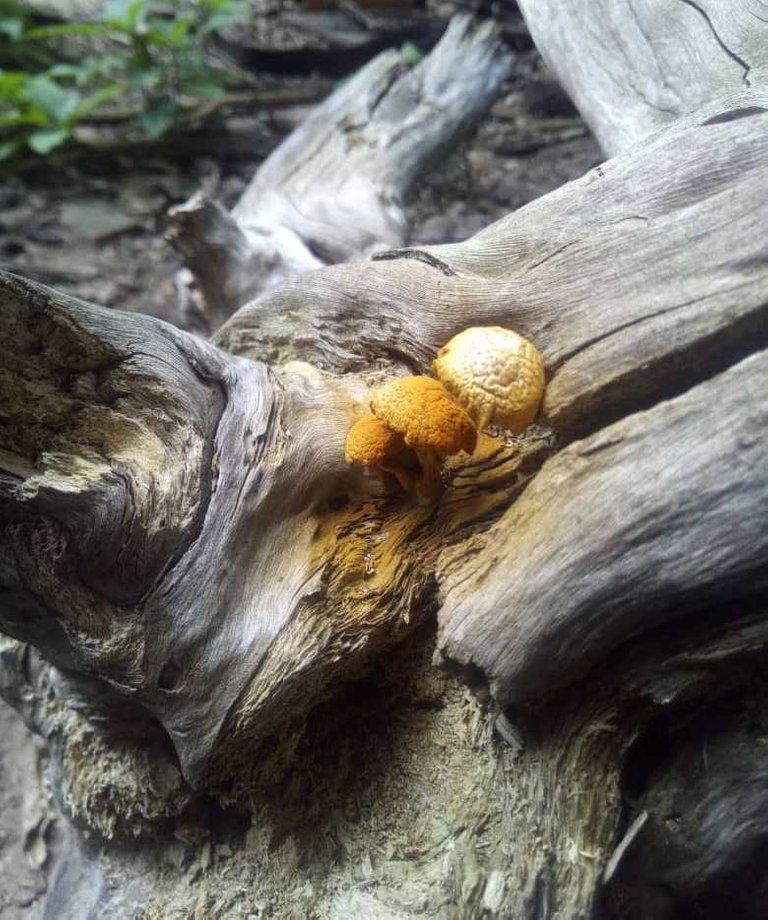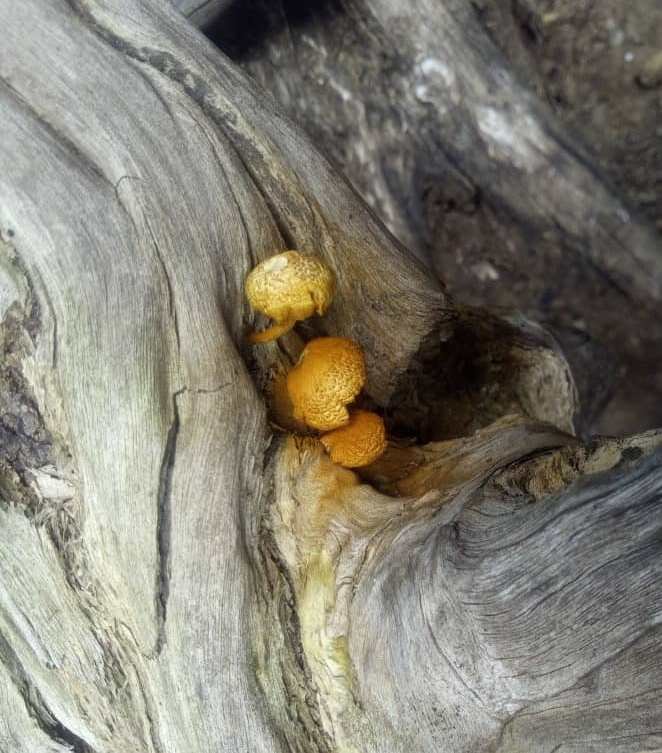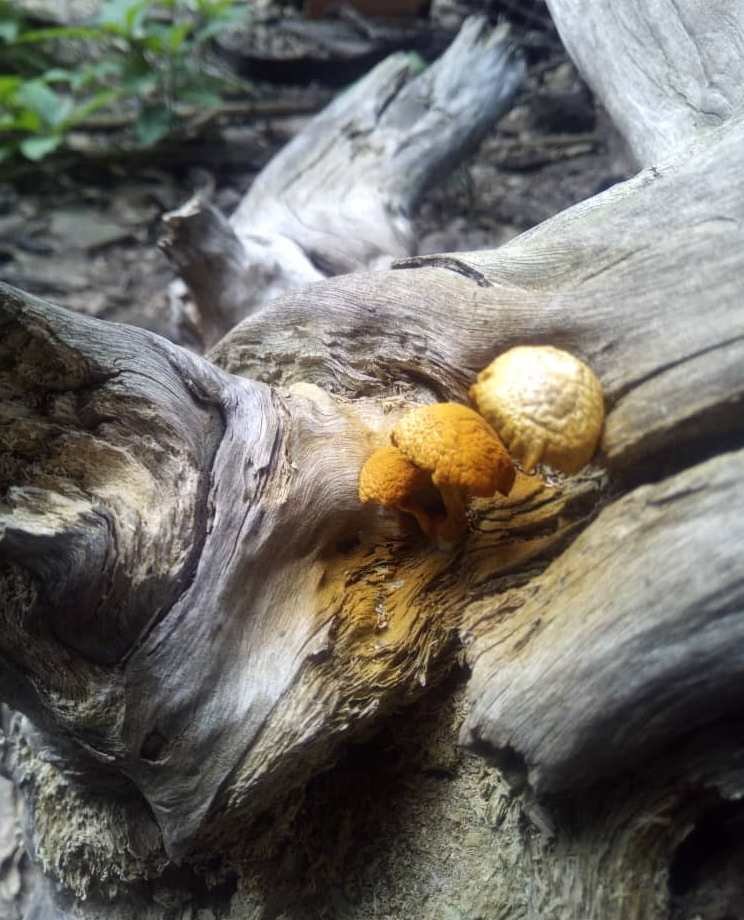 Here I end my post for today, I hope it has been pleasant for everyone, and remember that Mother Earth is kind, loving to all of us; and each and every one of her creatures play a fundamental role in ecosystems. Greetings.

---
Image sources
These photos are my own, and were taken with a Xiomi REDMI 8 A phone

The dividers used are courtesy of @eve66 who shares beautiful designs that embellish the layout of our post.

In case it is required to use the content or images of this post and of my other publications, I would appreciate if you could refer to my authorship (Fabiola Martínez) and cite the corresponding link. Thanks.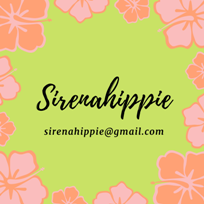 ---
---