Travelling and Exploring The Sainj Valley and Vintage houses of Himachal Pradesh - The valley of beautiful and large meadows.

Hello Hivers.
I hope you all are doing well. Today I'm back with another travel blog. Yesterday I visited the Sainj Valley, Himachal Pradesh. It is only 45 km away from Kullu and it absolutely gorgeous. This place is covered all around with beautiful flora and fauna and big trees all around.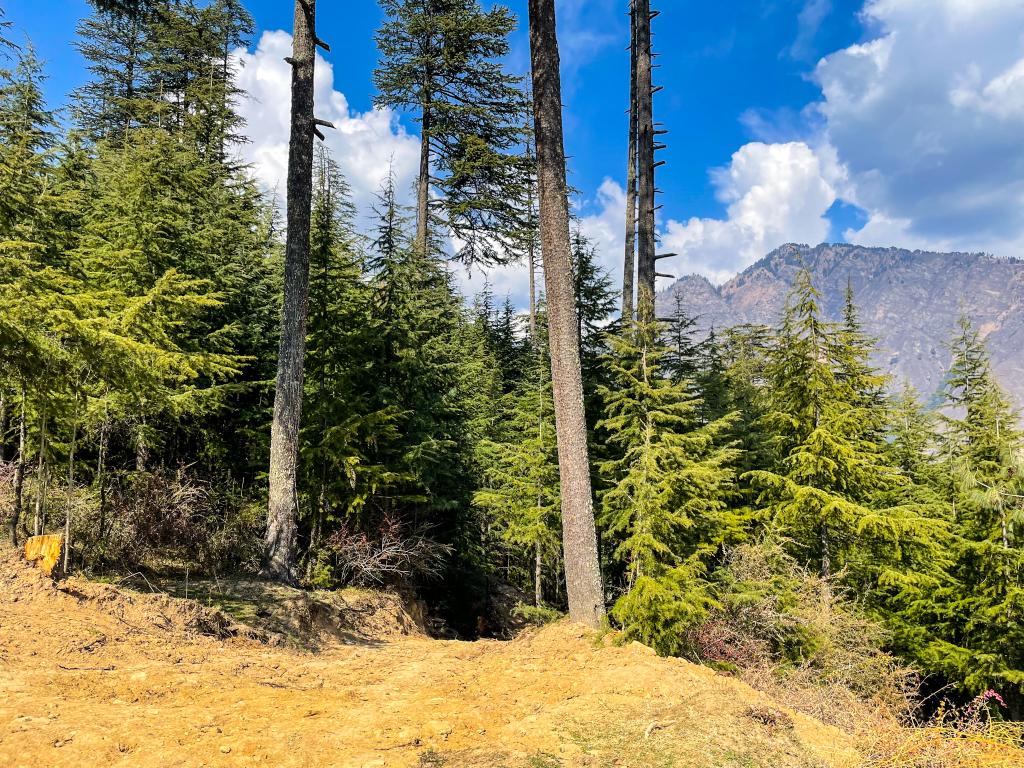 It was a very unexpected and sudden plan of my family to go on a family picnic.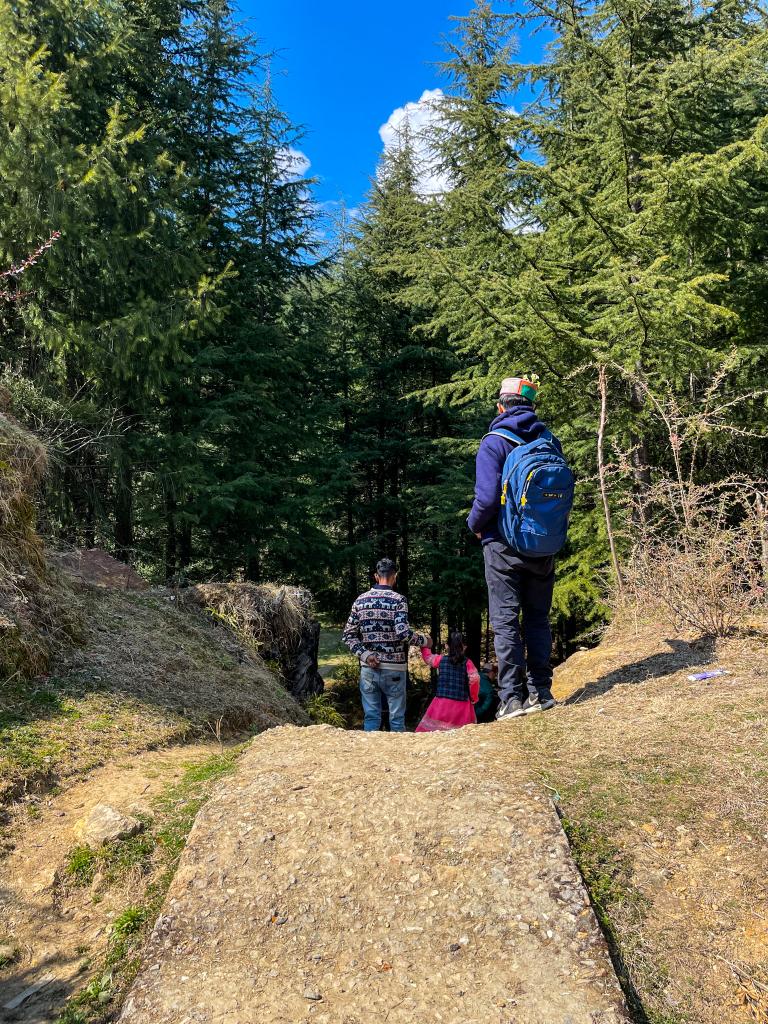 As the trail starts you can see a narrow road with trees all around it. As it was super sunny the trees provided a great relief with it's cooling wind.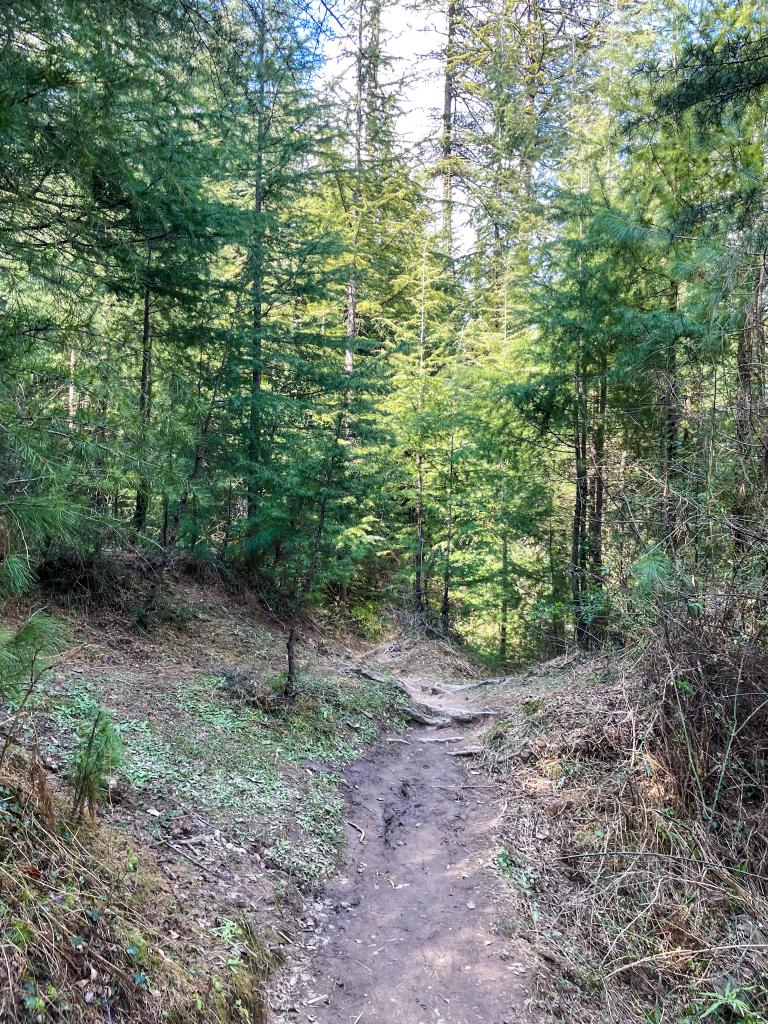 You have to walk about half a kilometer to reach the valley and the village. But trust me distance will seem nothing in front of beautiful remarkable views.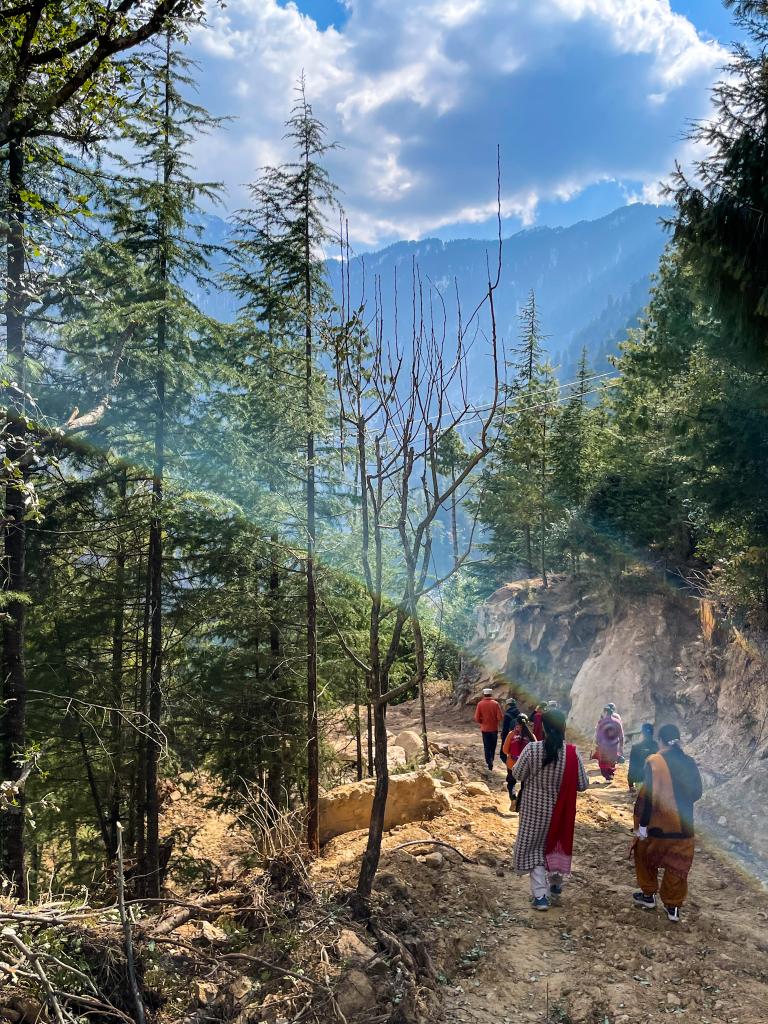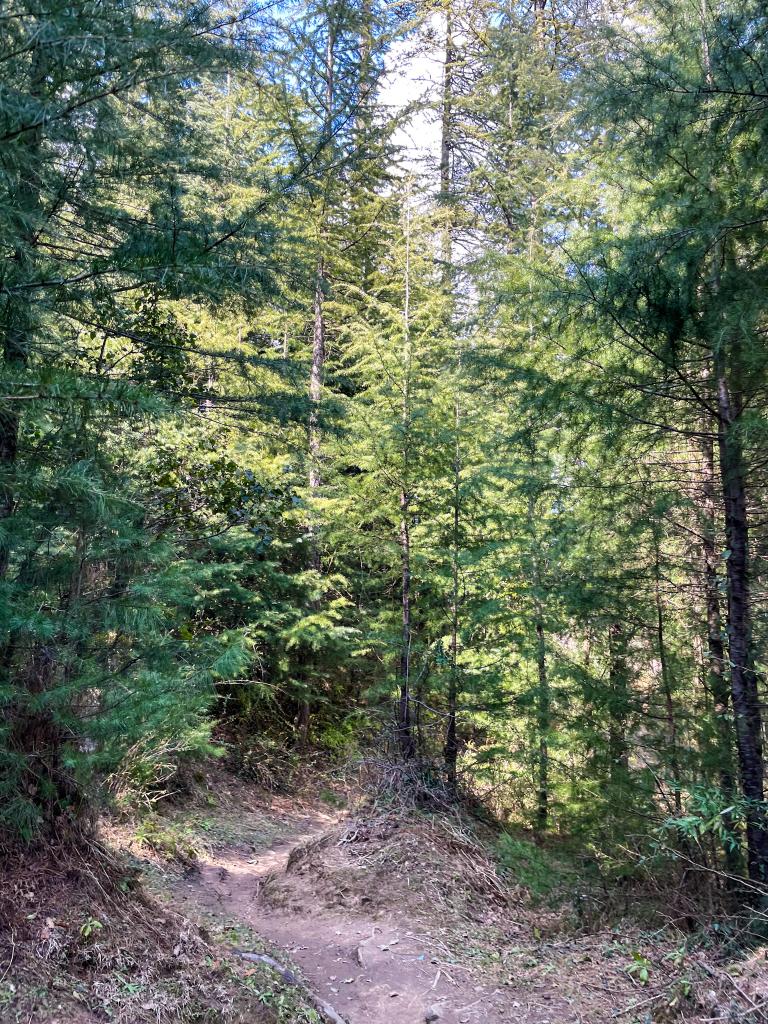 When the trail ends it opens up to a beautiful valley covered with sunshine. We saw some ancient houses made of wood which looked so lovely.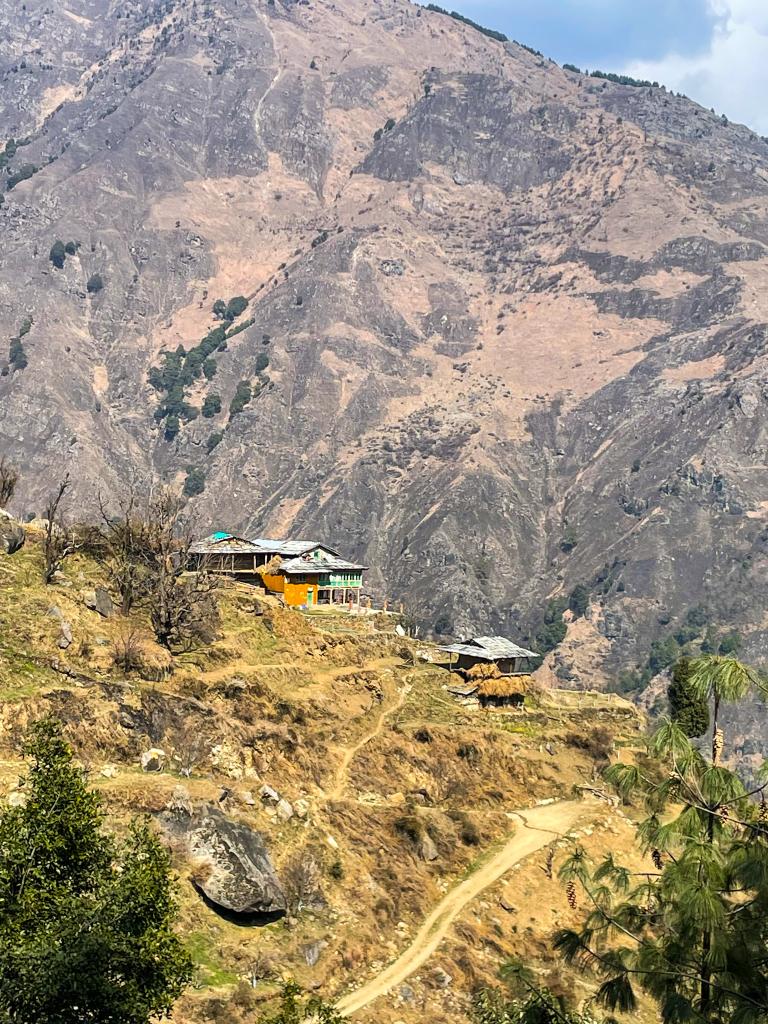 By seeing views of such type you surely can think that the people living here are having the best time of life because everything here is so beautiful and peaceful.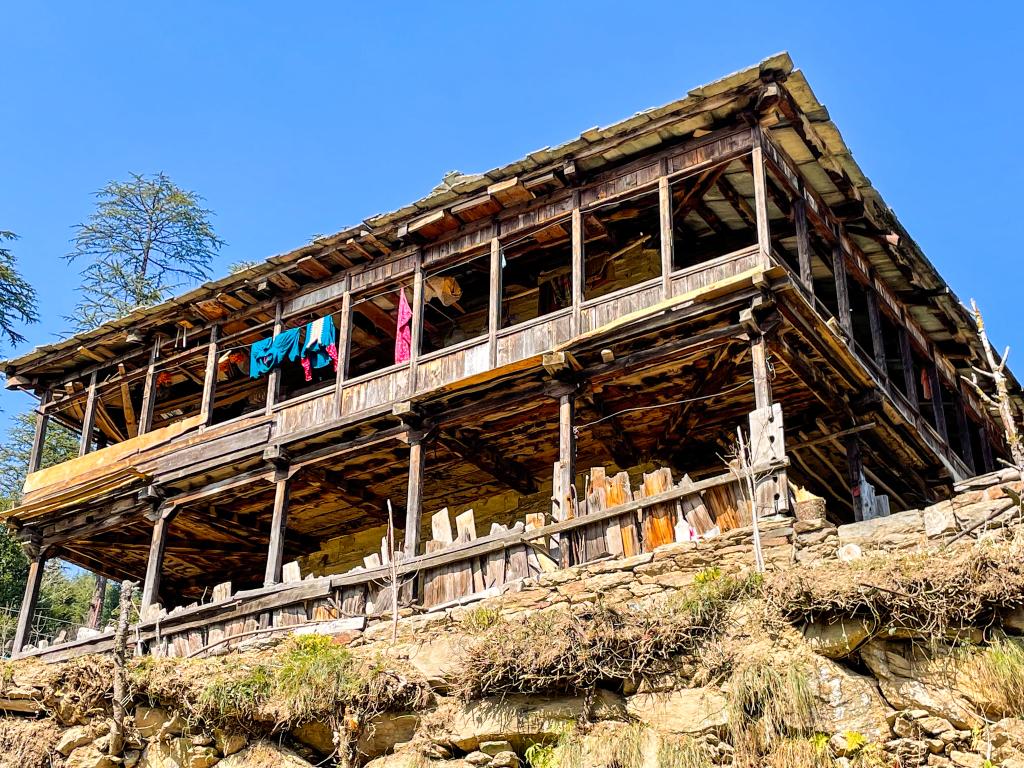 There were many such simple yet beautiful houses. The people that lived here has very good nature and are very kind plus Hardworking.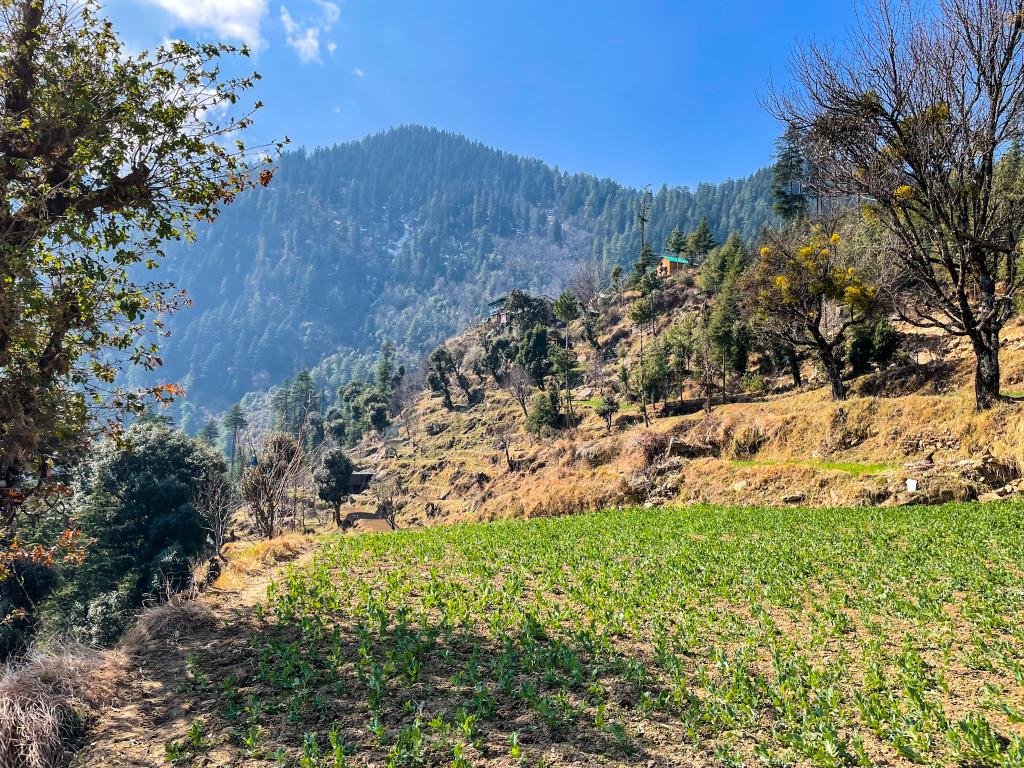 Look how cute is the duo of mother and her son is looking. She was giving him bath in a cute and small pot which I think is really adorable.

Next we visited a temple which was very beautiful and colourful at the same time.
It was located at the same place but at some distance and on a very large grassland.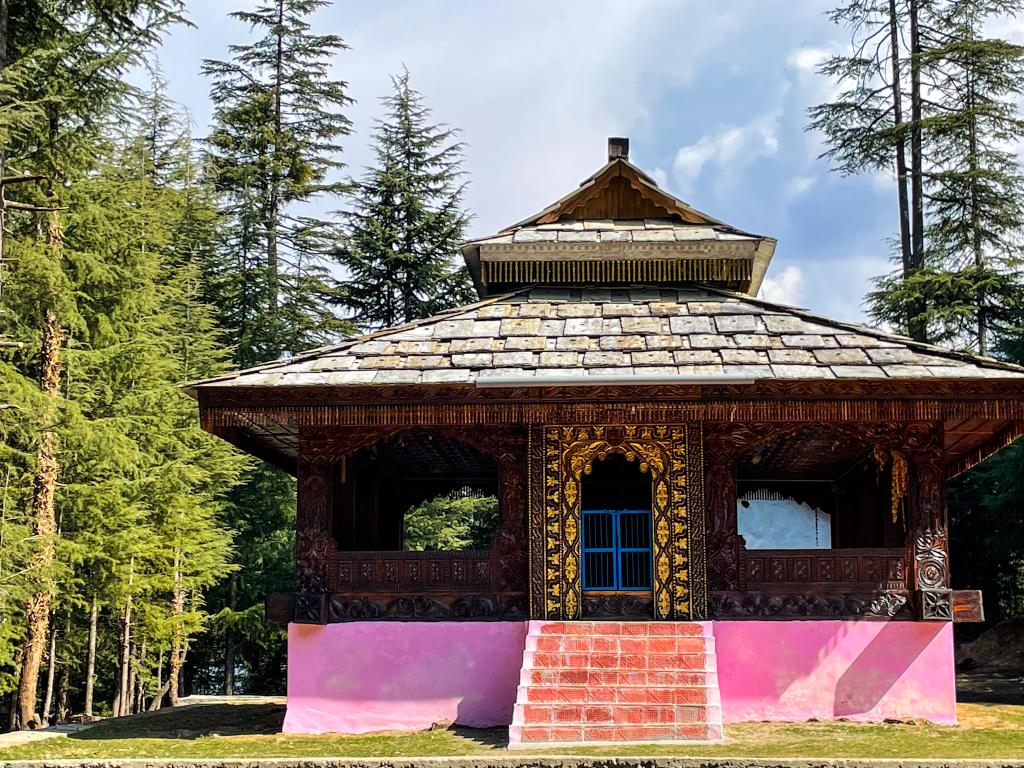 Just look how the architect has designed it
in a very good and pretty way.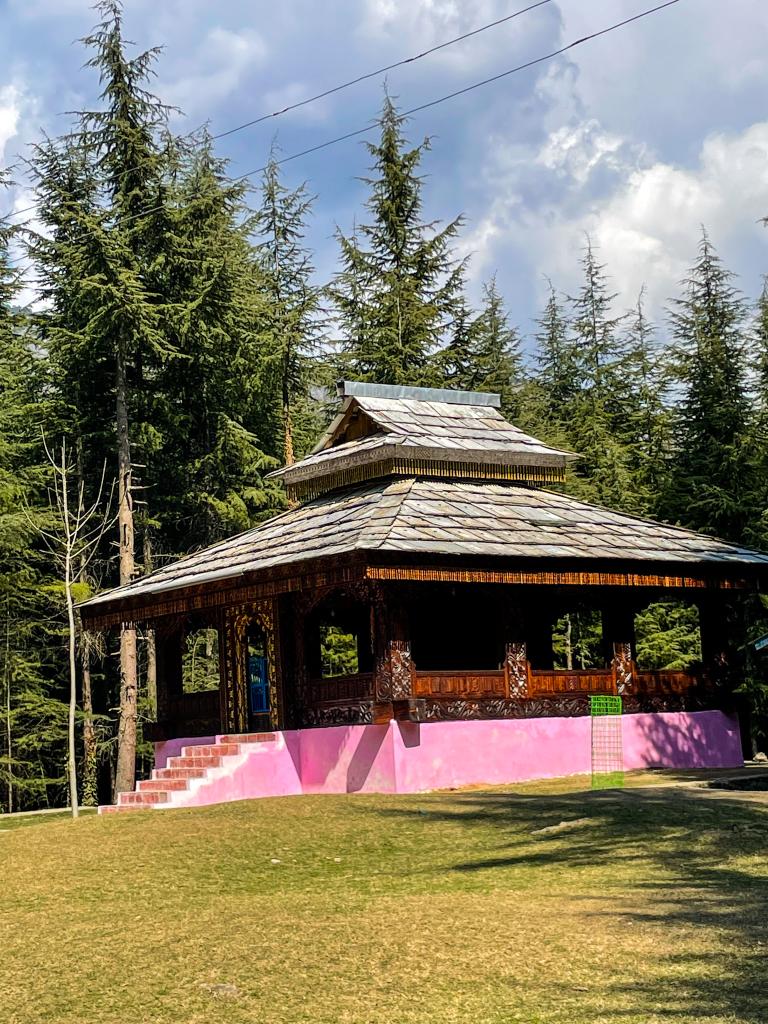 This temple had flattened stones on it's roof which is basically used in every house in villages of Himachal.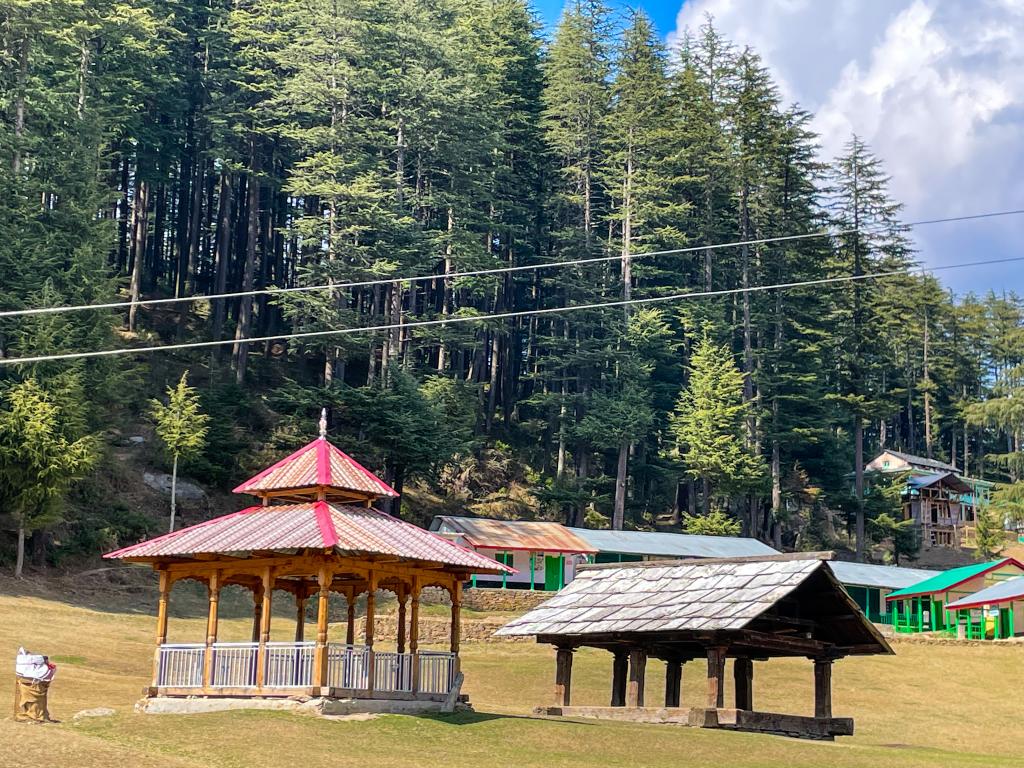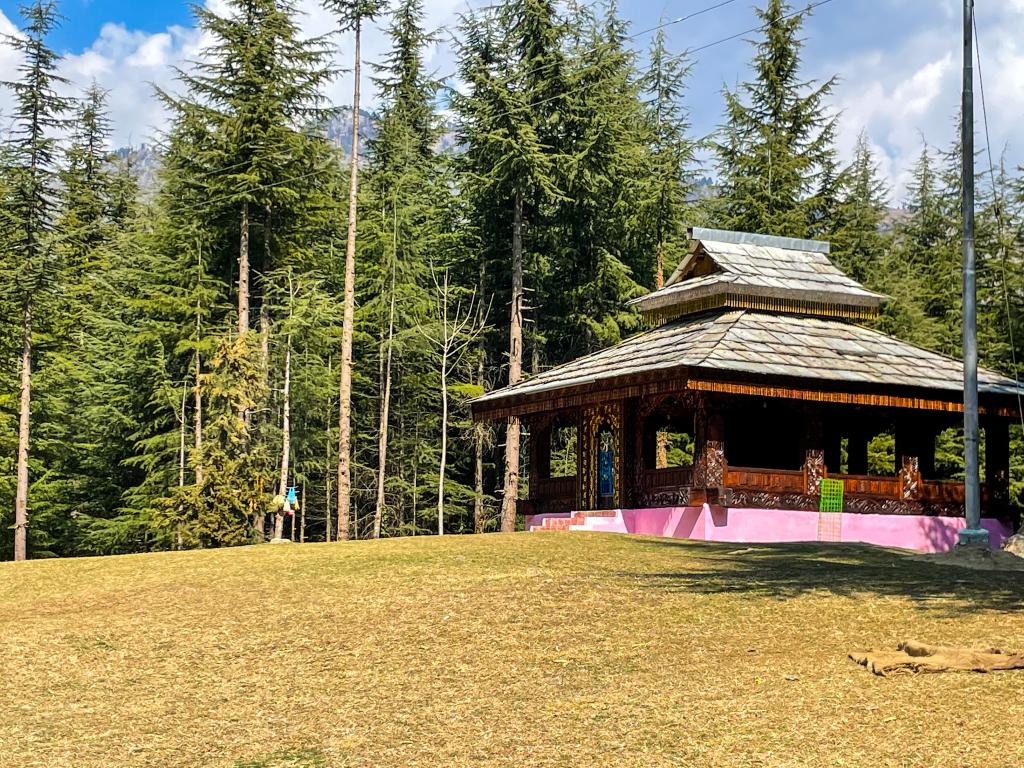 This thing over here is used for worshipping, for doing havan and I think that it is called a havan pind (place for doing big worship).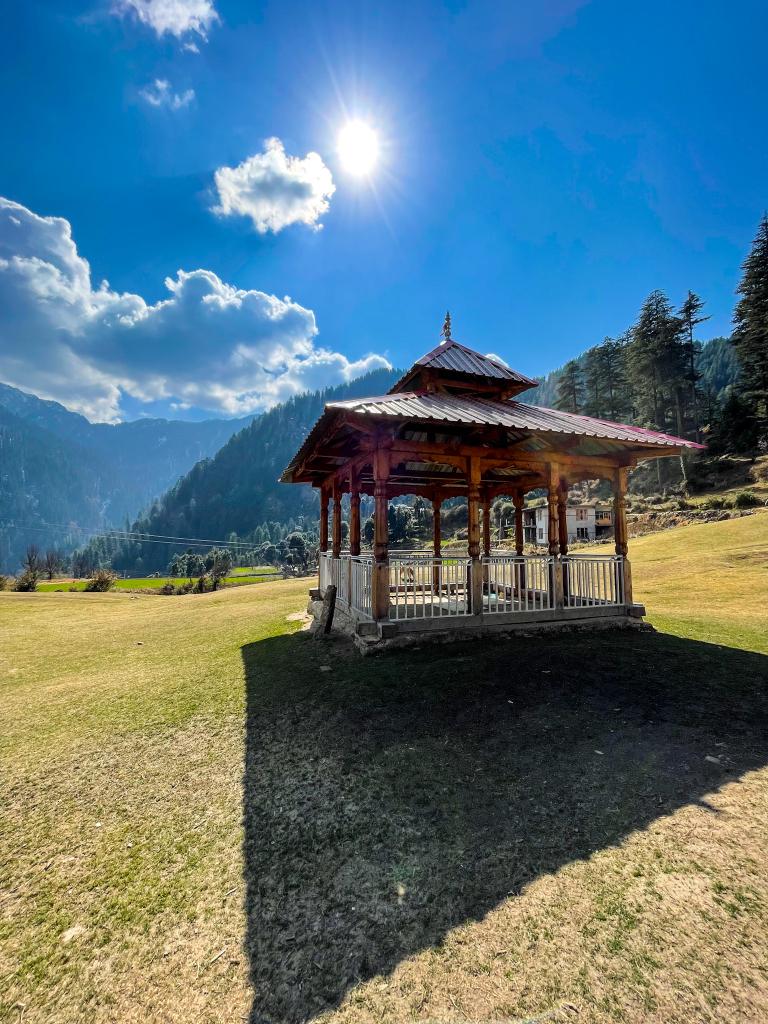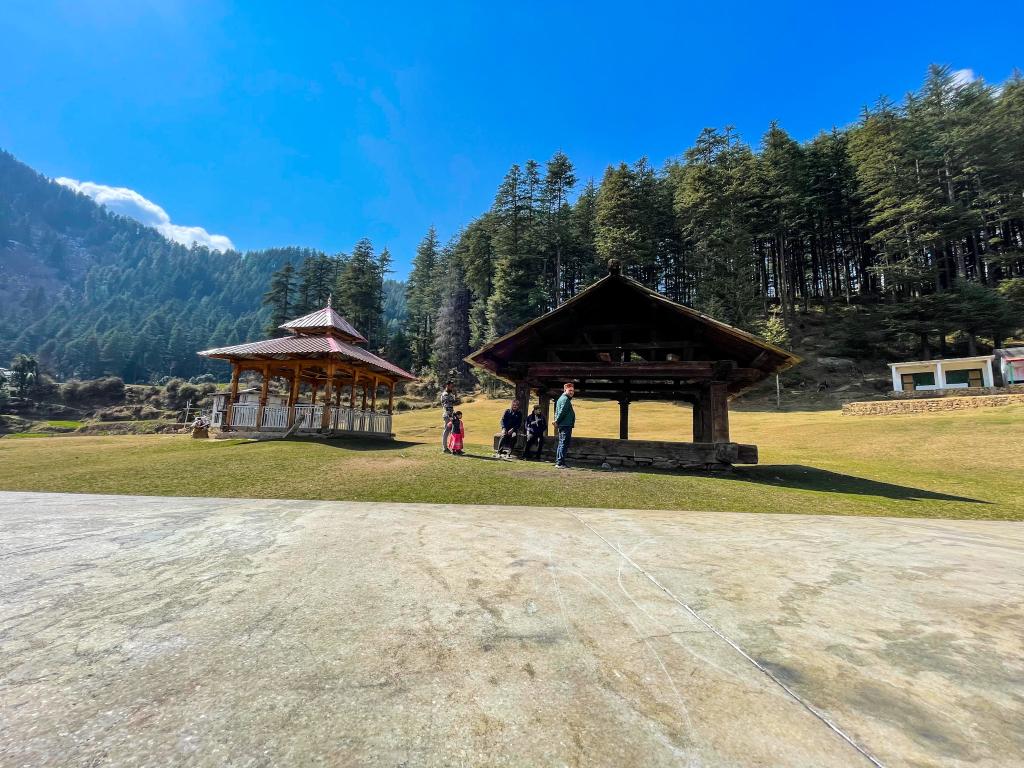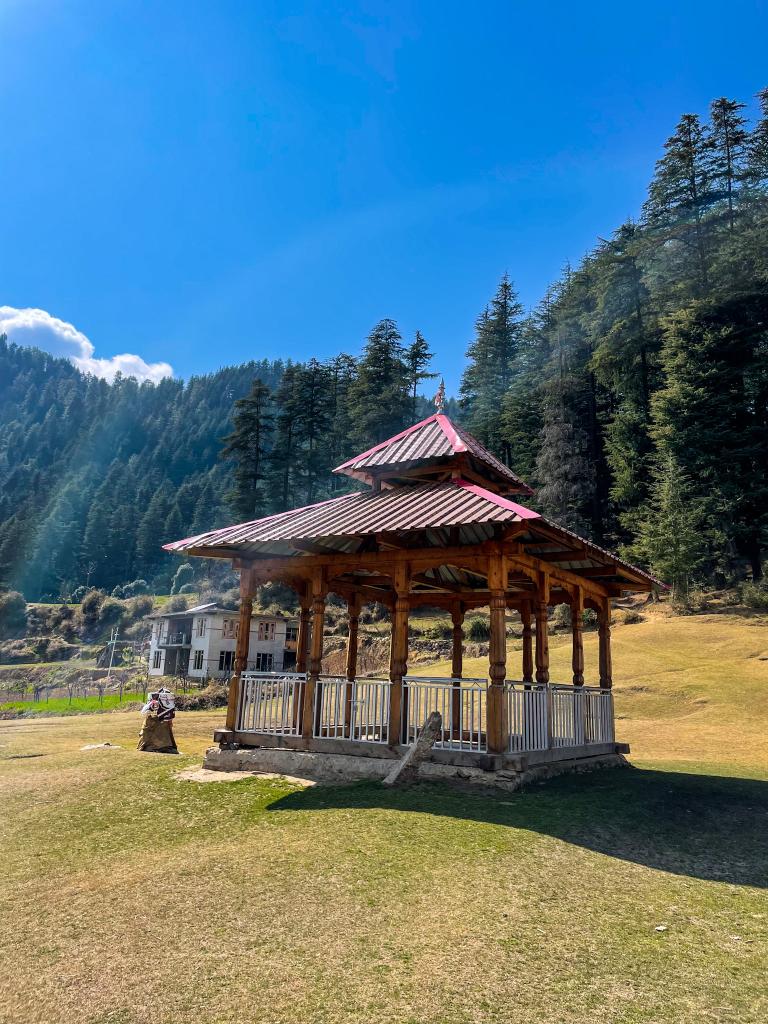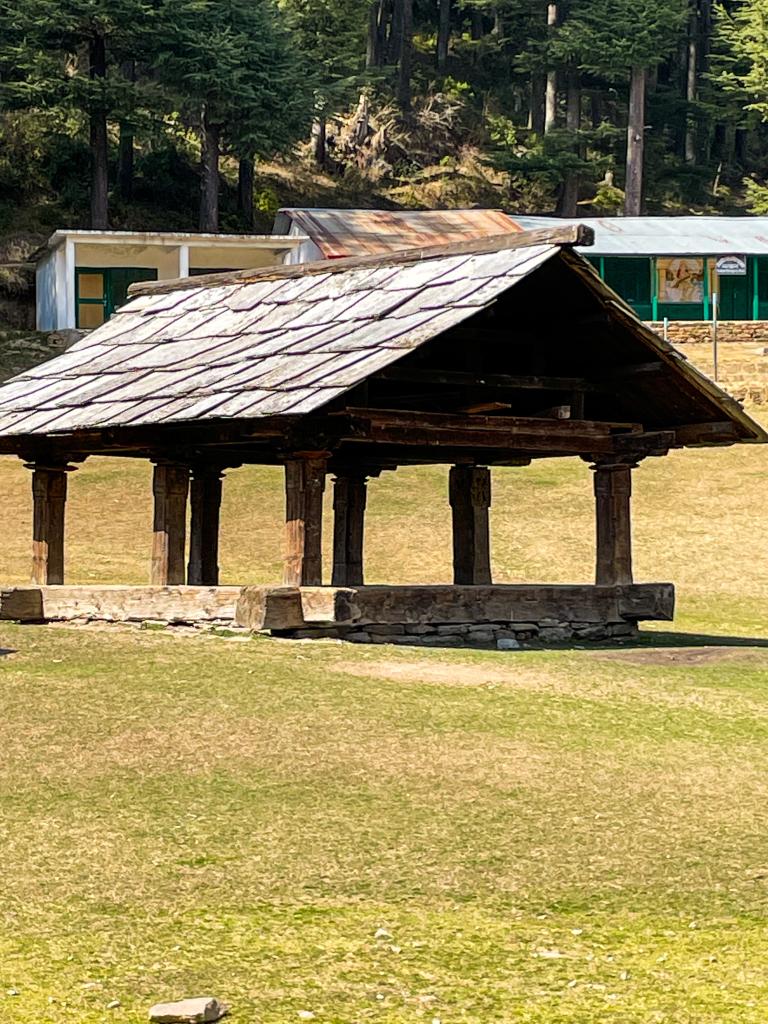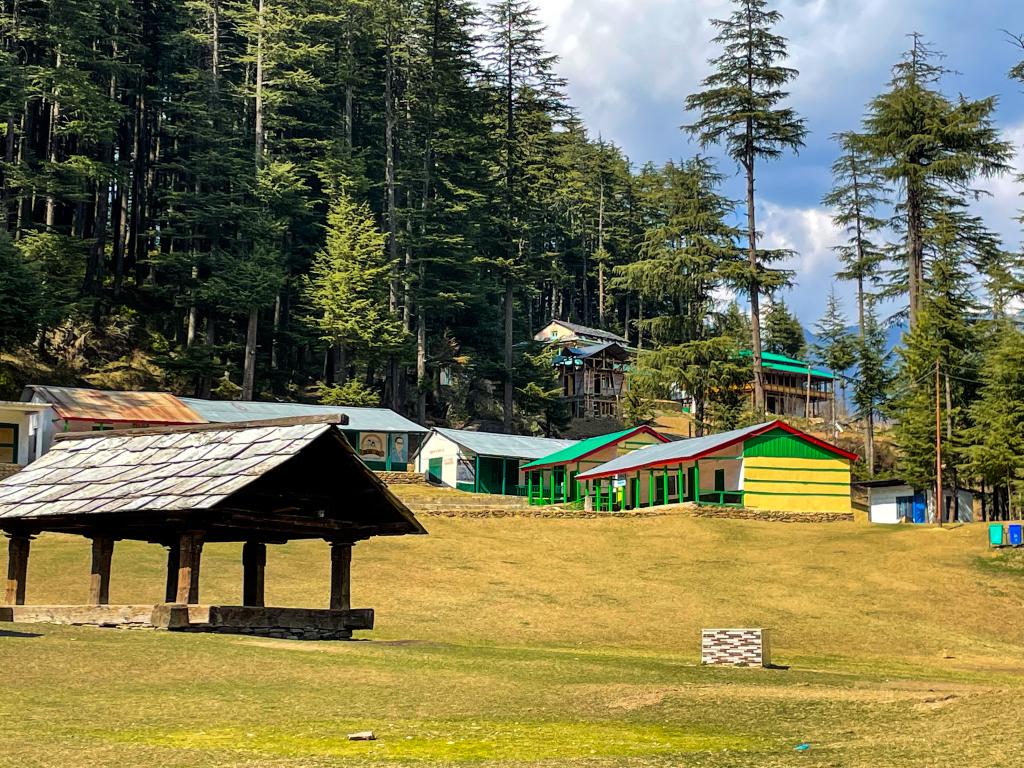 This place is so beautiful and calming. I think this will be great for trek or a picnic. I would rather call it a perfect picnic spot for everyone who loves mountains, great weather and beautiful scenery.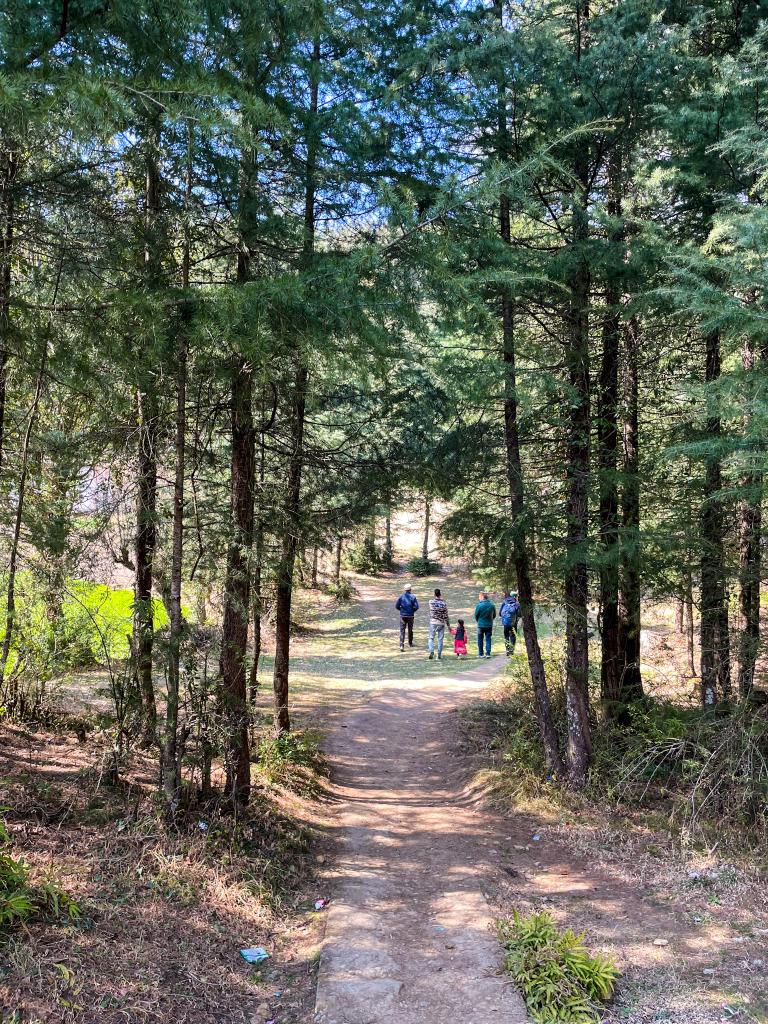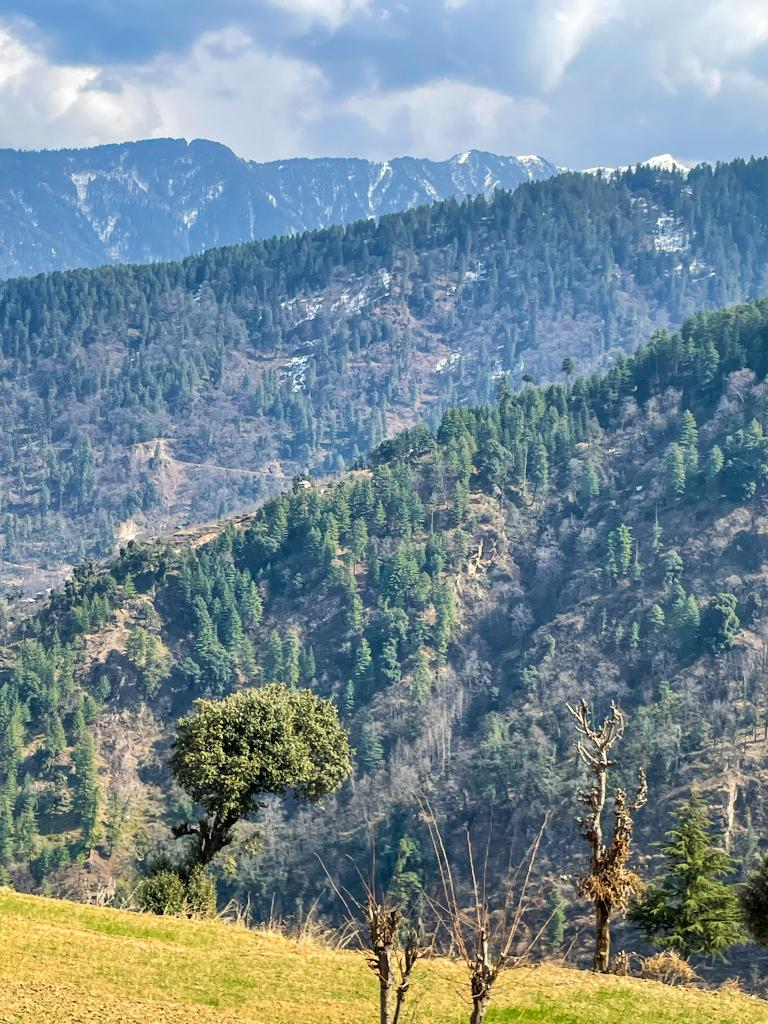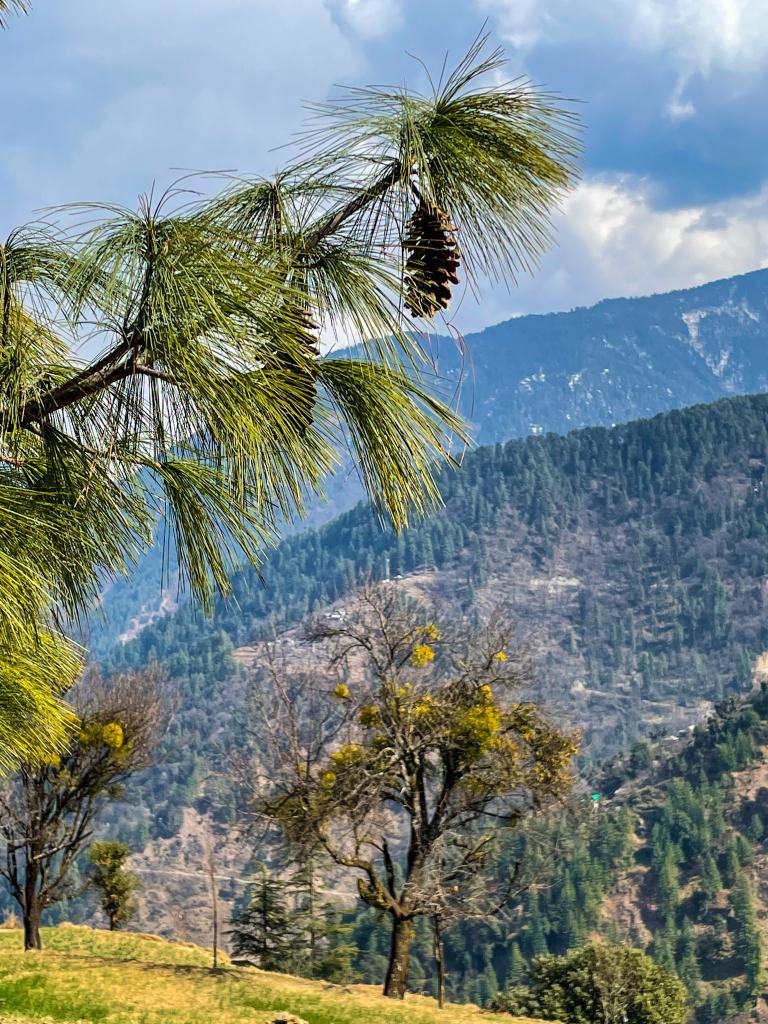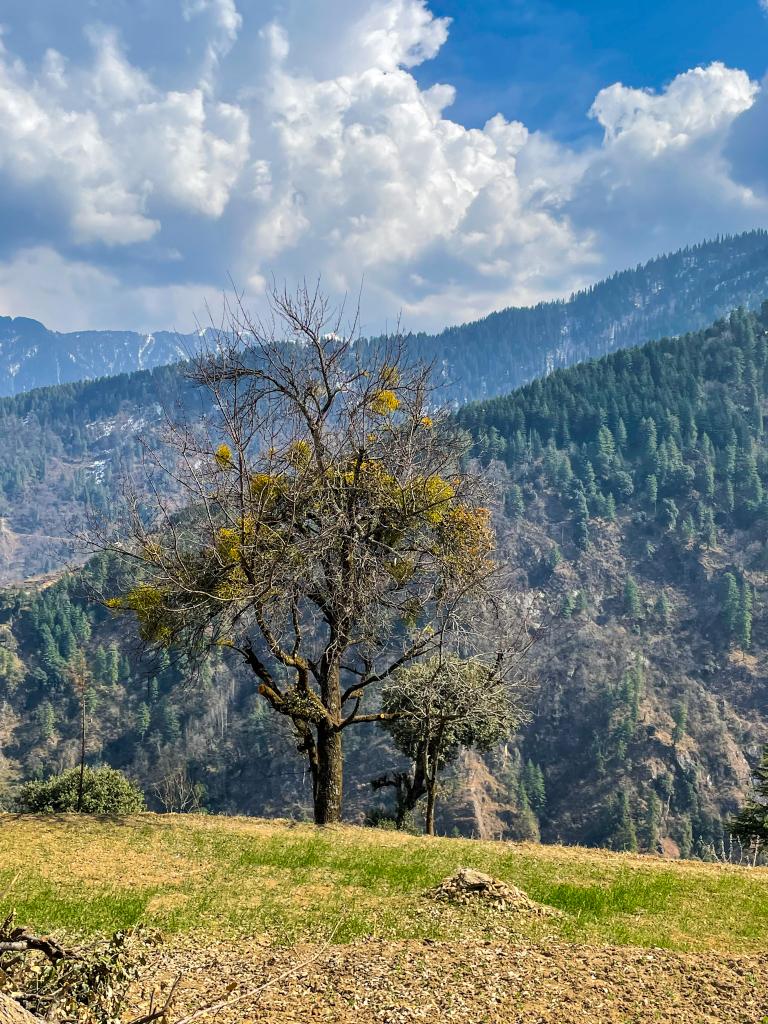 The village was very calm and mesmerising. One of the villager was so kind that he even offered us to have tea at his house. I really appreciate his kind gesture towards us. His was very beautiful made with wood, it really made me miss my grandmothers house.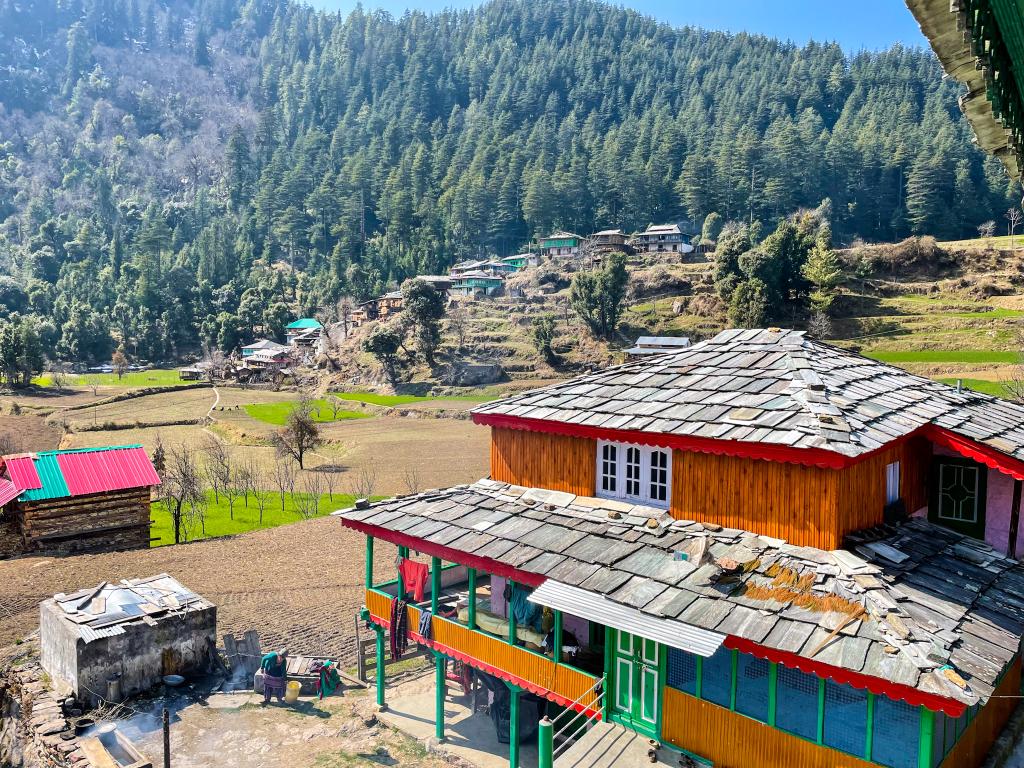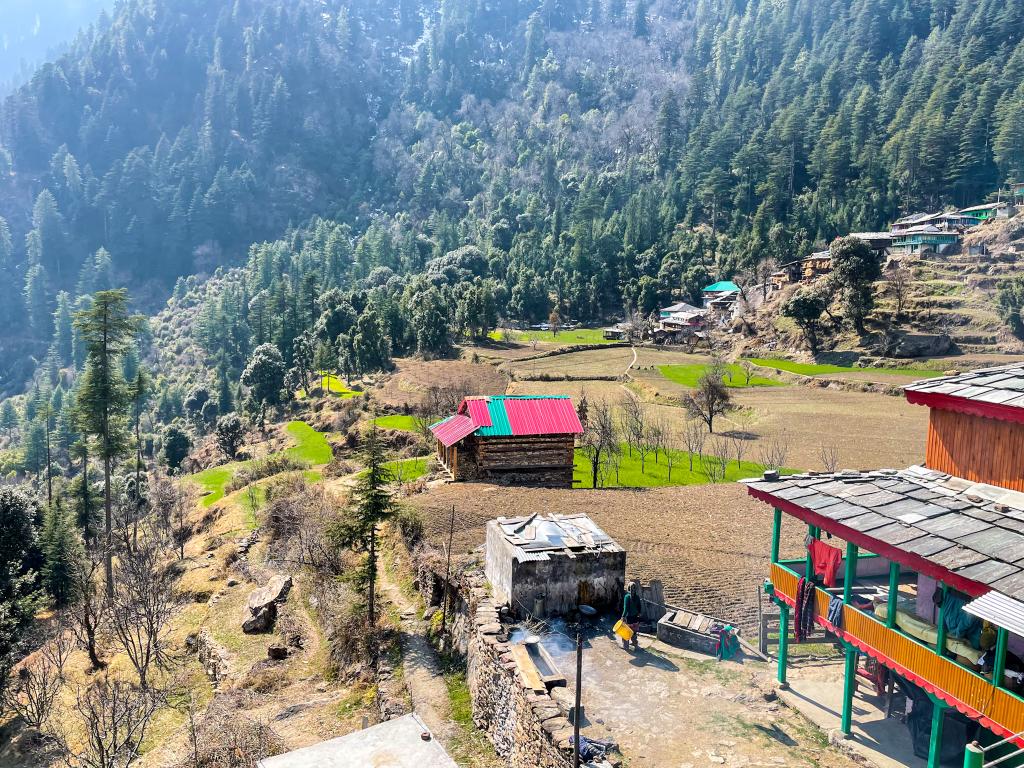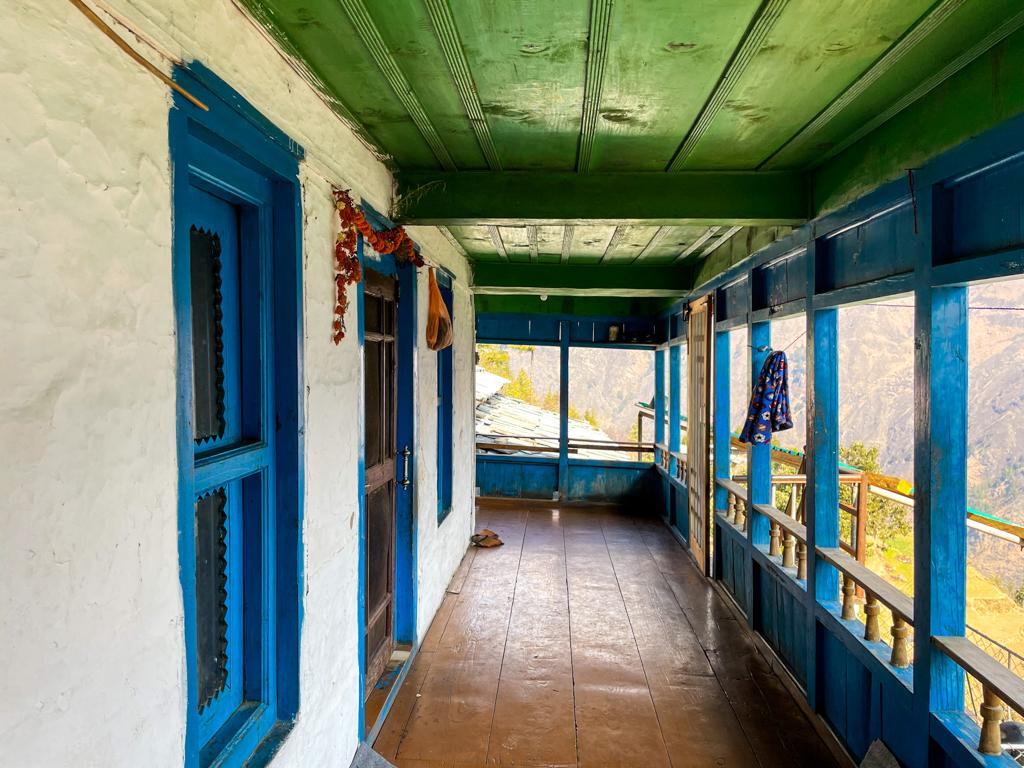 How could this family picnic be successful without having the tea at his vintage home.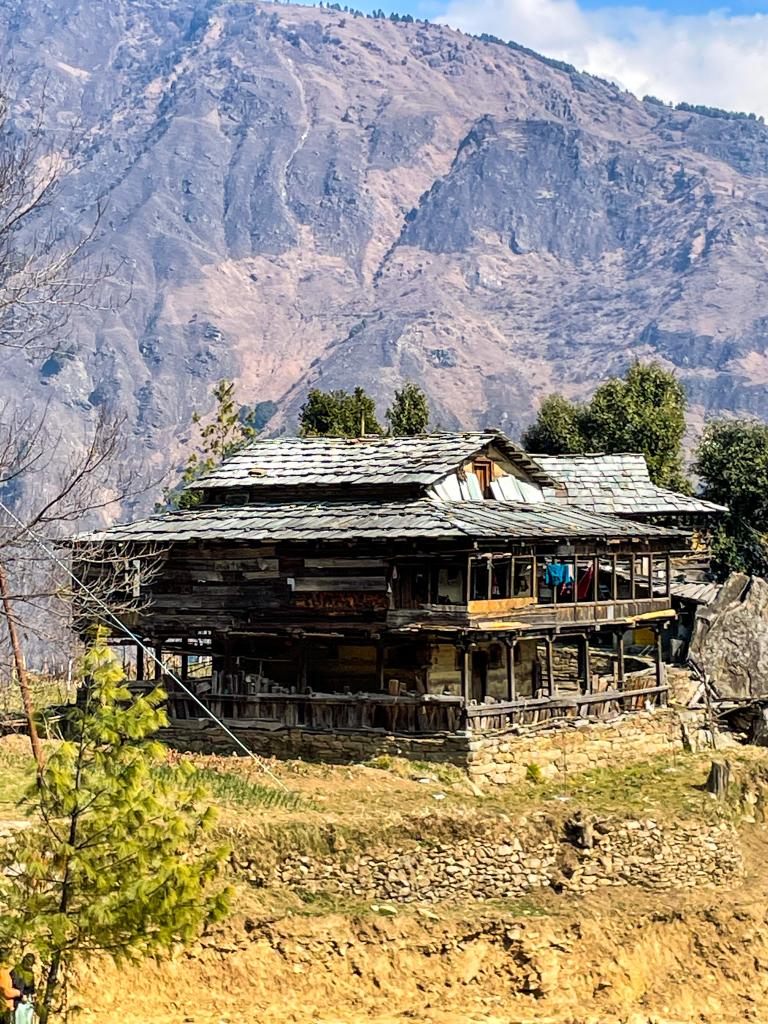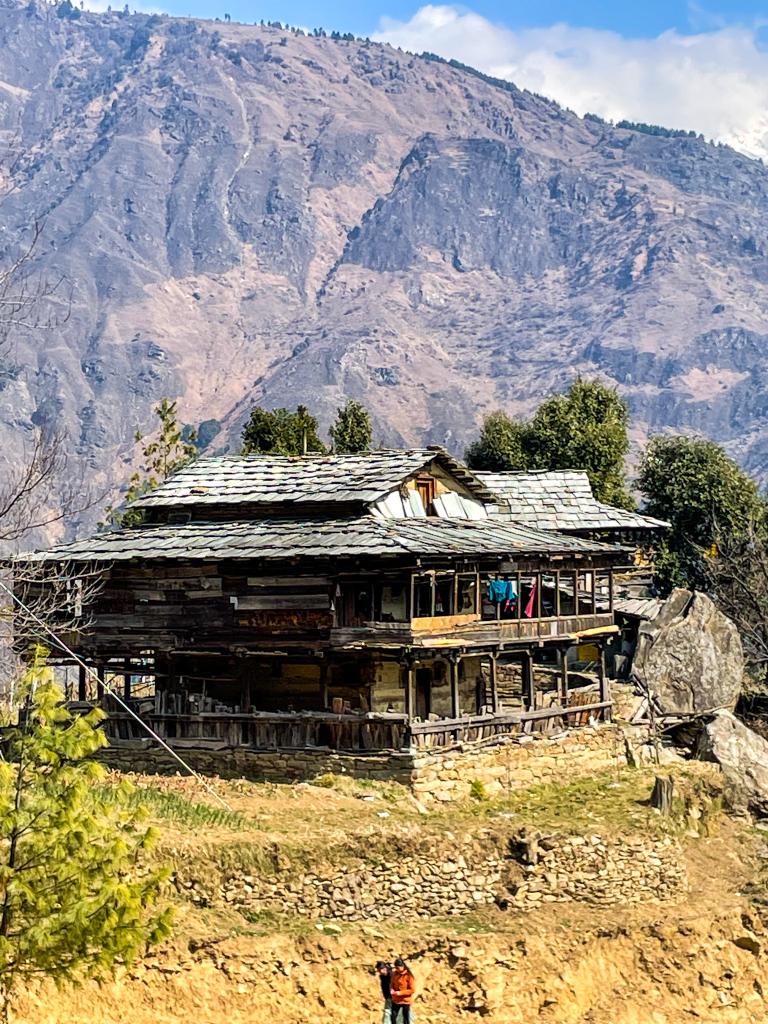 He showed us some places that gave the great view of valleys.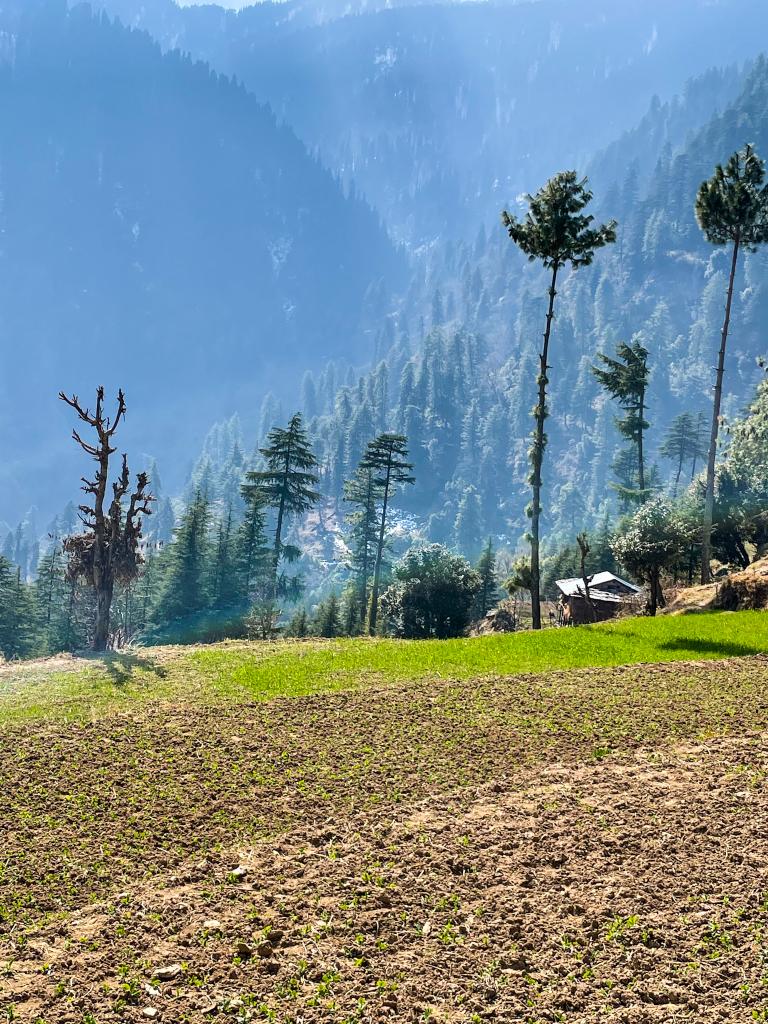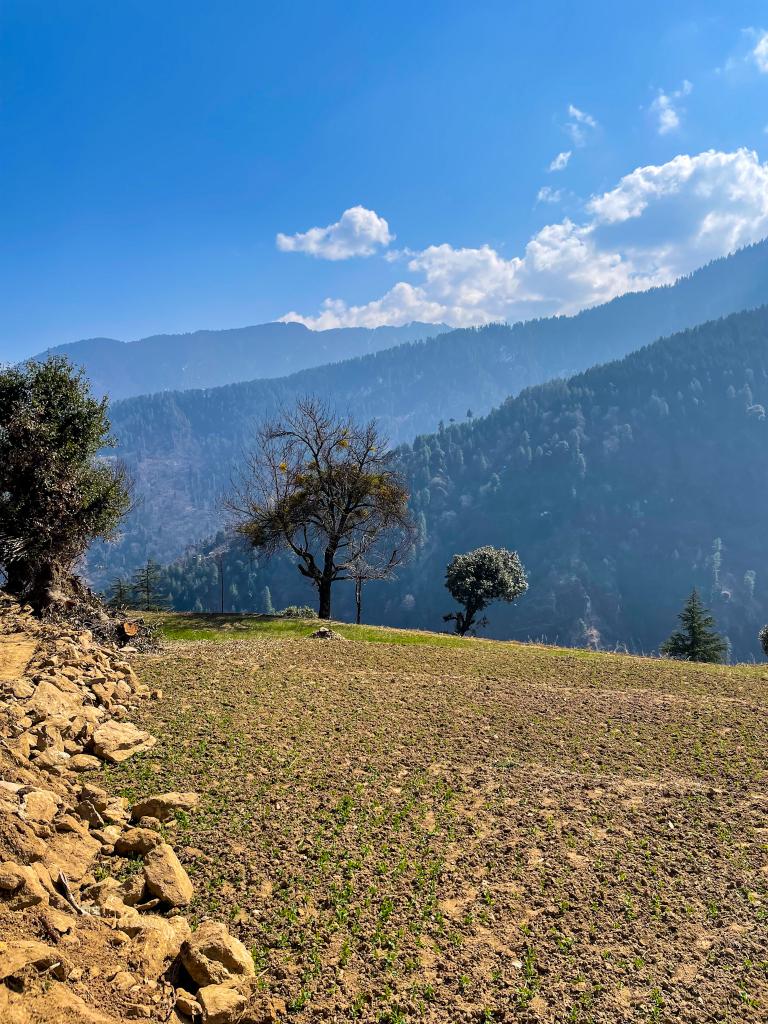 The nature is truly at it's best over here. All the peaks were shining and glowing.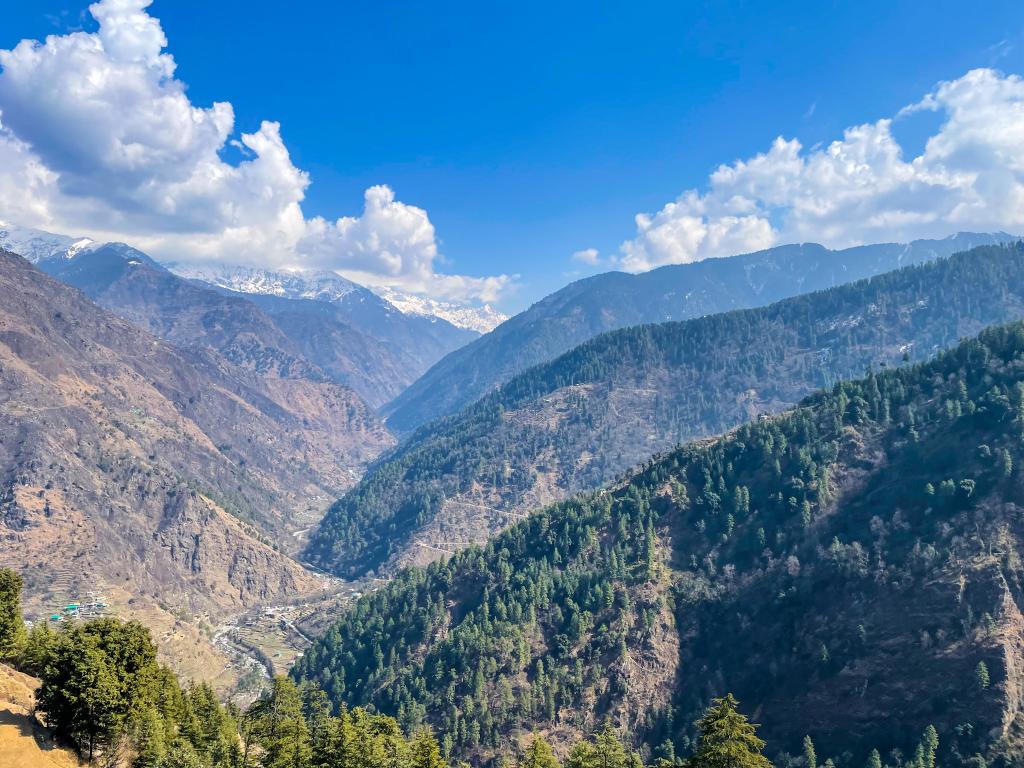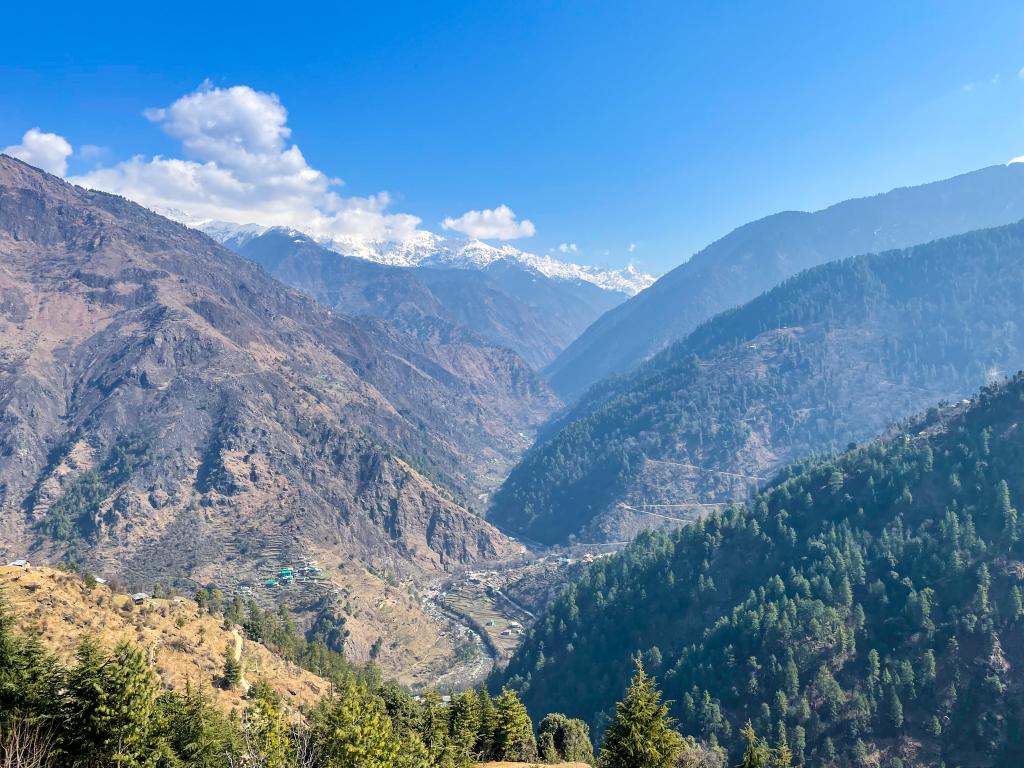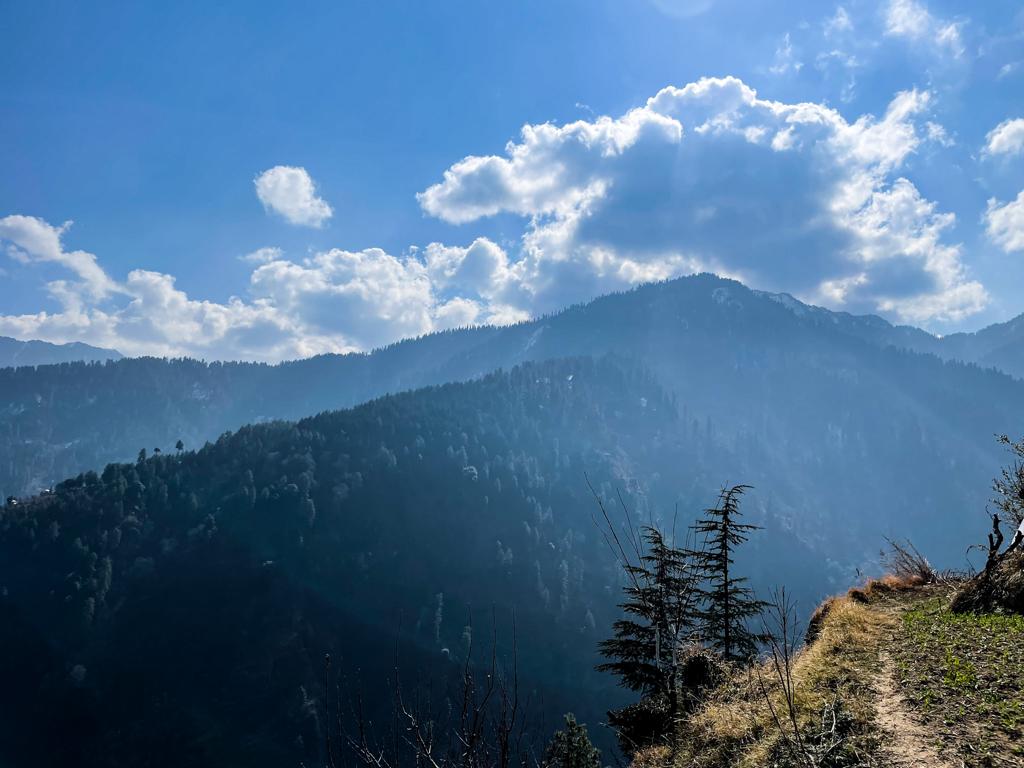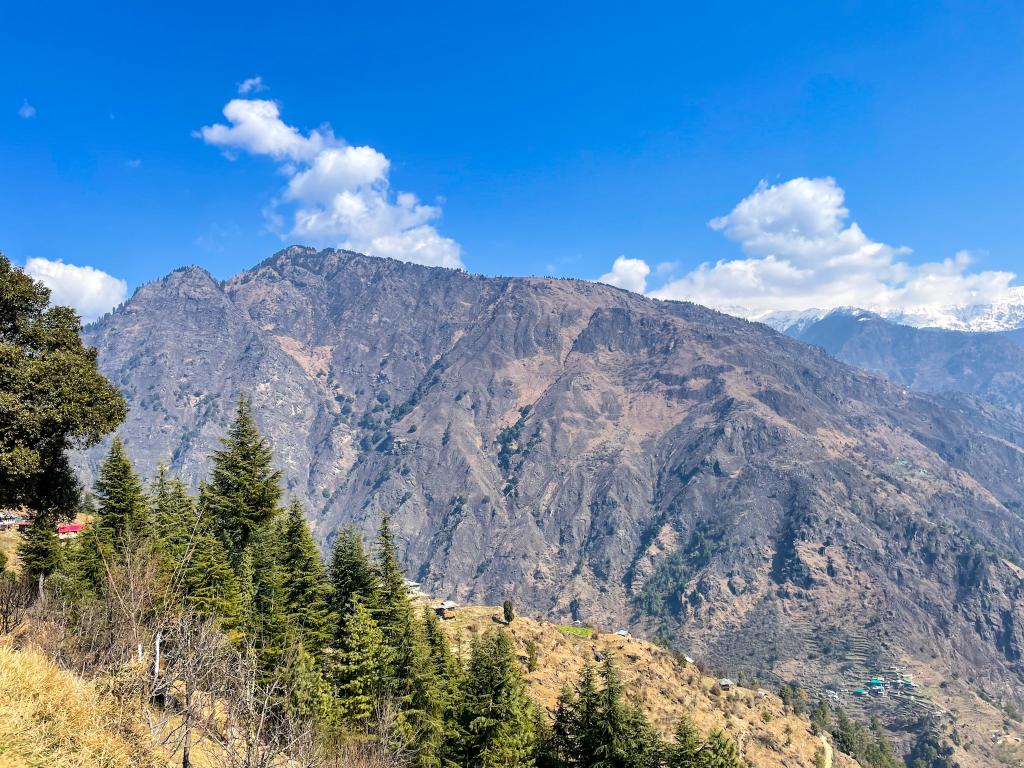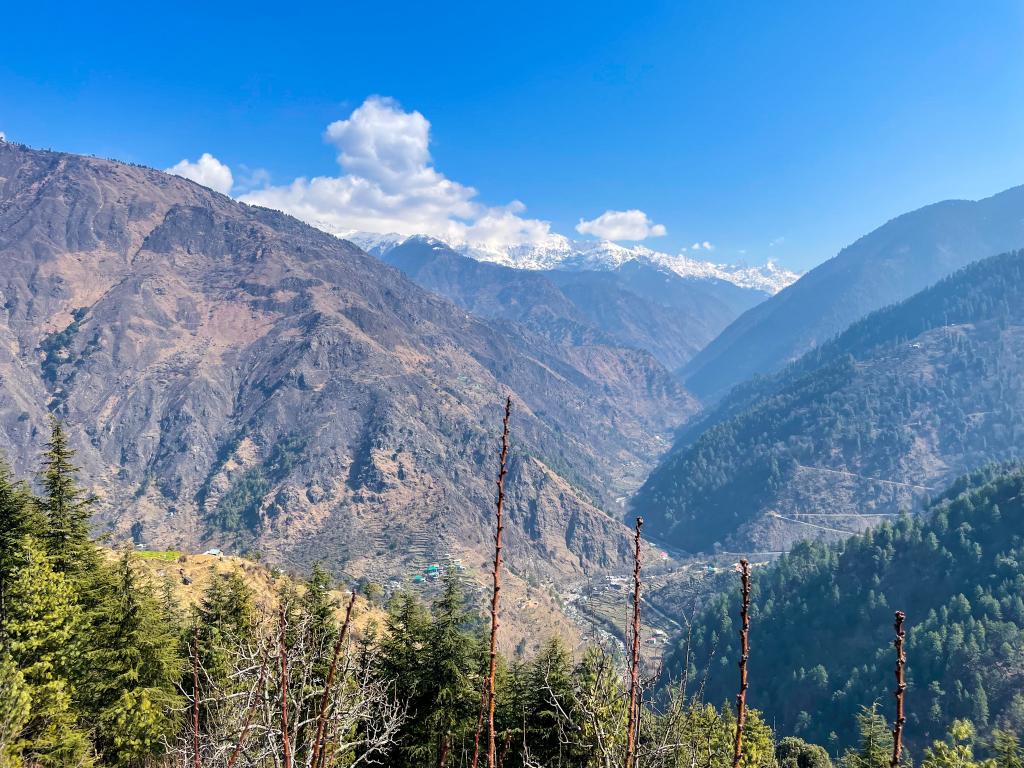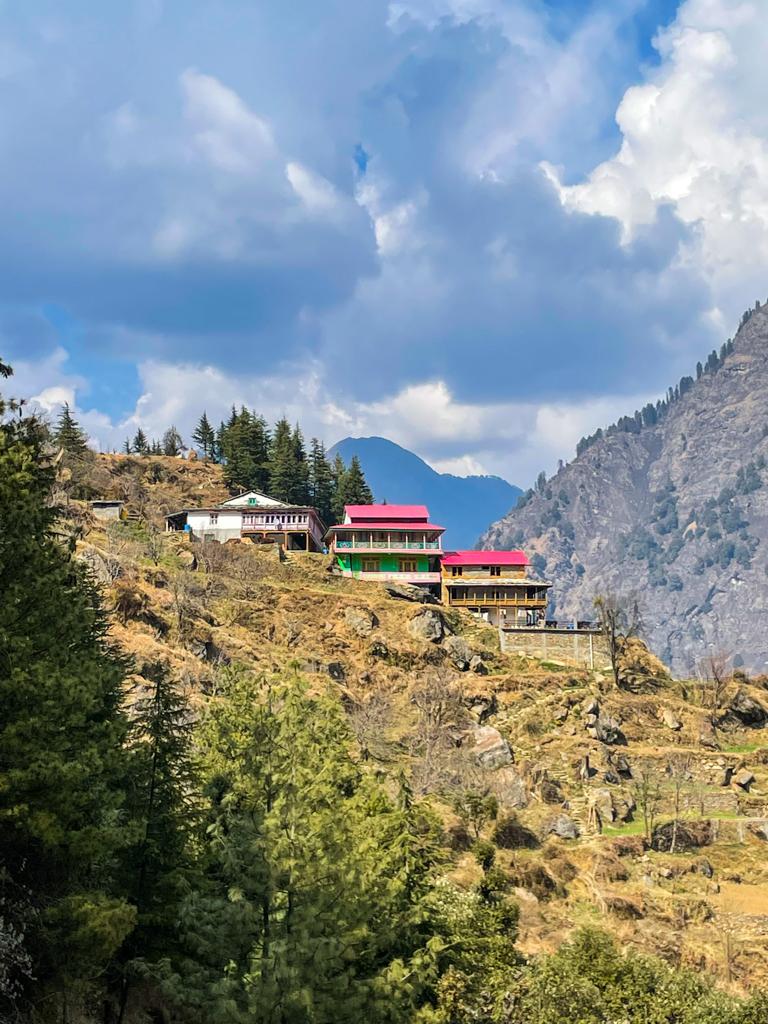 Everything was filled with greenery and brightness. I understood that the people who are native to this place knows everything about the place that no one else can never know.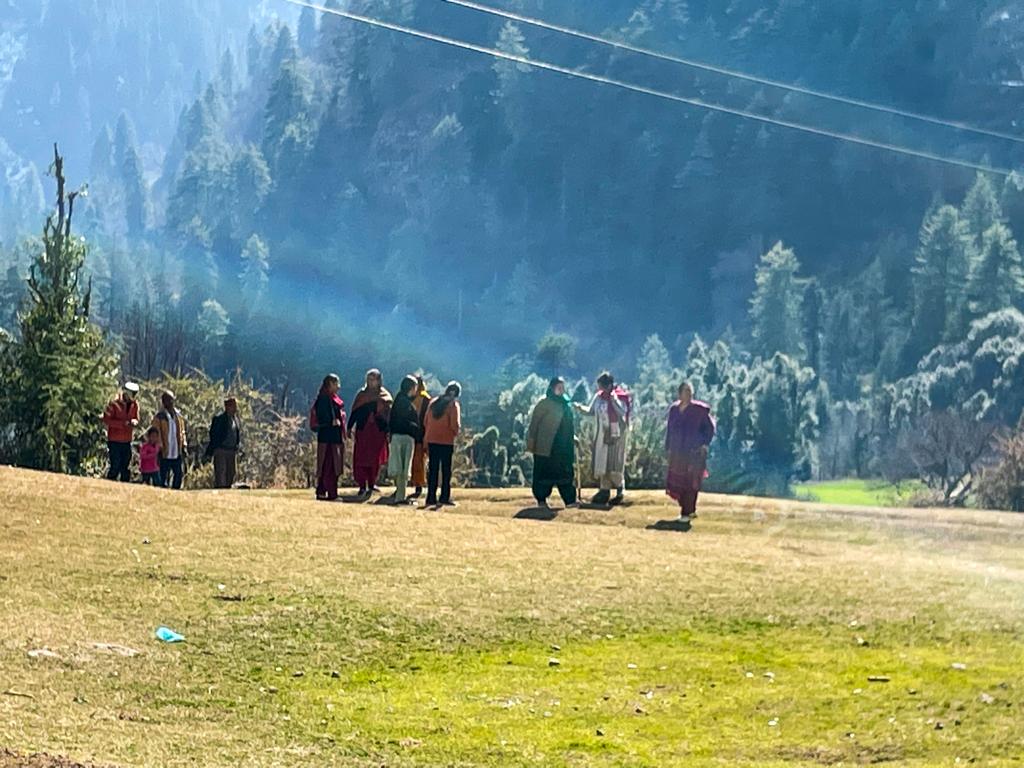 This place will be very close to my heart always and I seriously recommend you to visit this once in lifetime.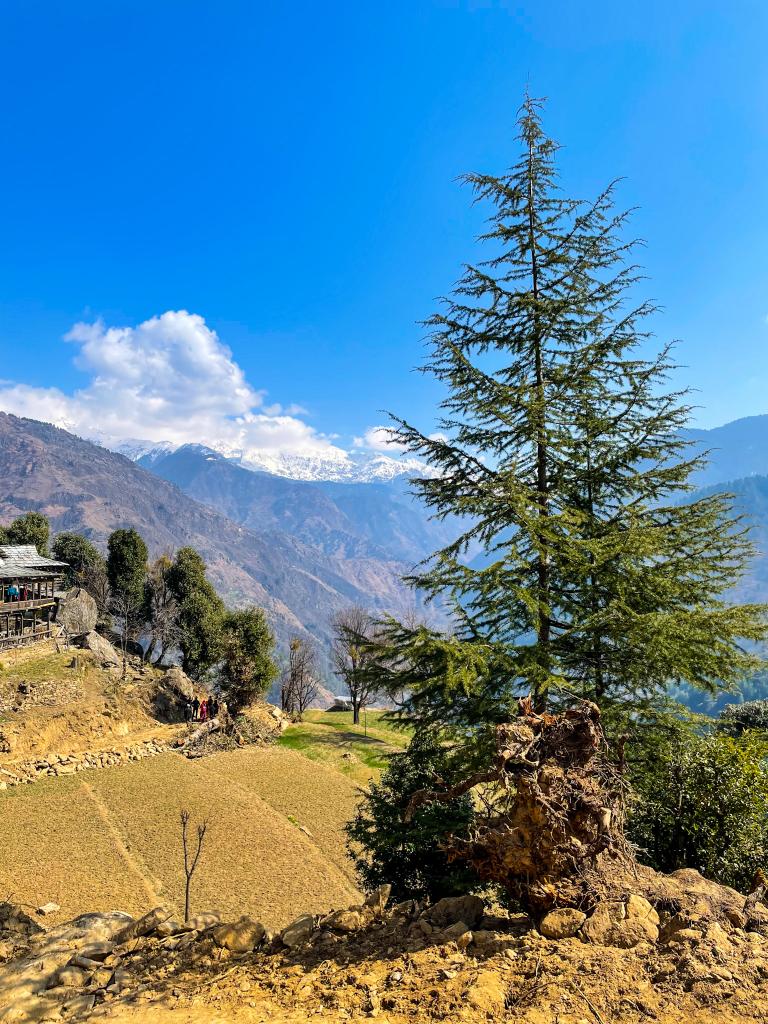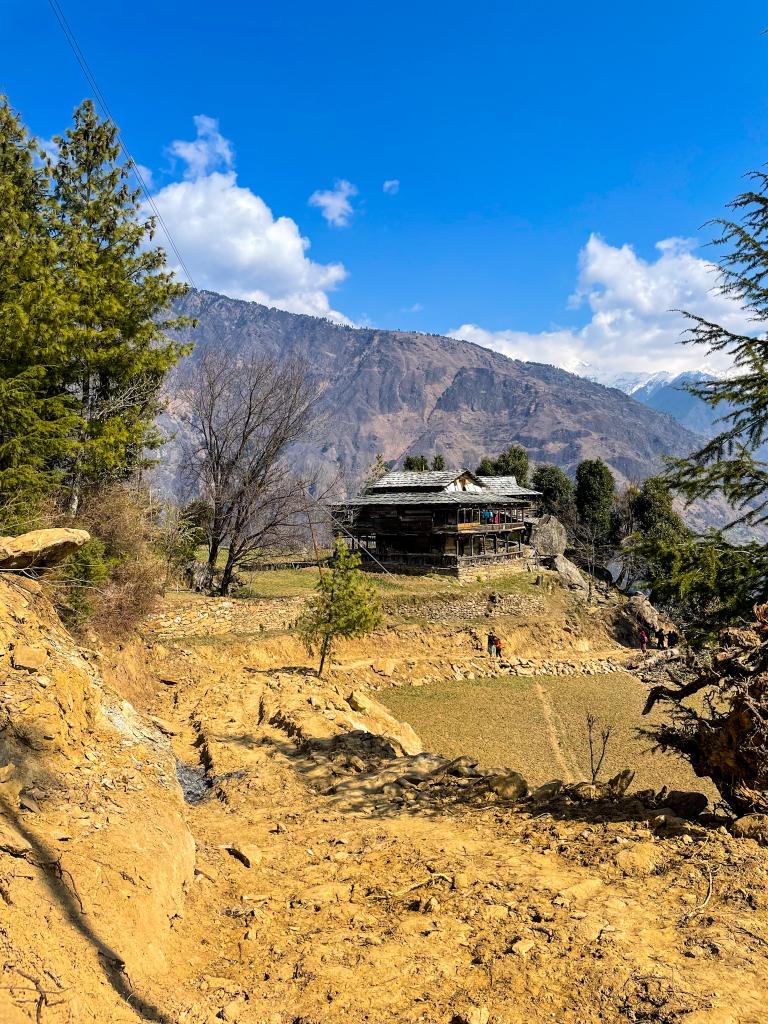 I hope you liked todays blog.
Love from the Himalayas❤️
Thank you for reading.
---
---