Presentation in Hive♥️/ Presentación en Hive♥️
Hola amigos Hivers un placer estar por aquí y compartir mi presentación con ustedes!
Me llamo Yelitza Castillo tengo 44 años, soy de Venezuela.
Hello friends Hivers a pleasure to be here and share my presentation with you!
My name is Yelitza Castillo, I am 44 years old and I am from Venezuela.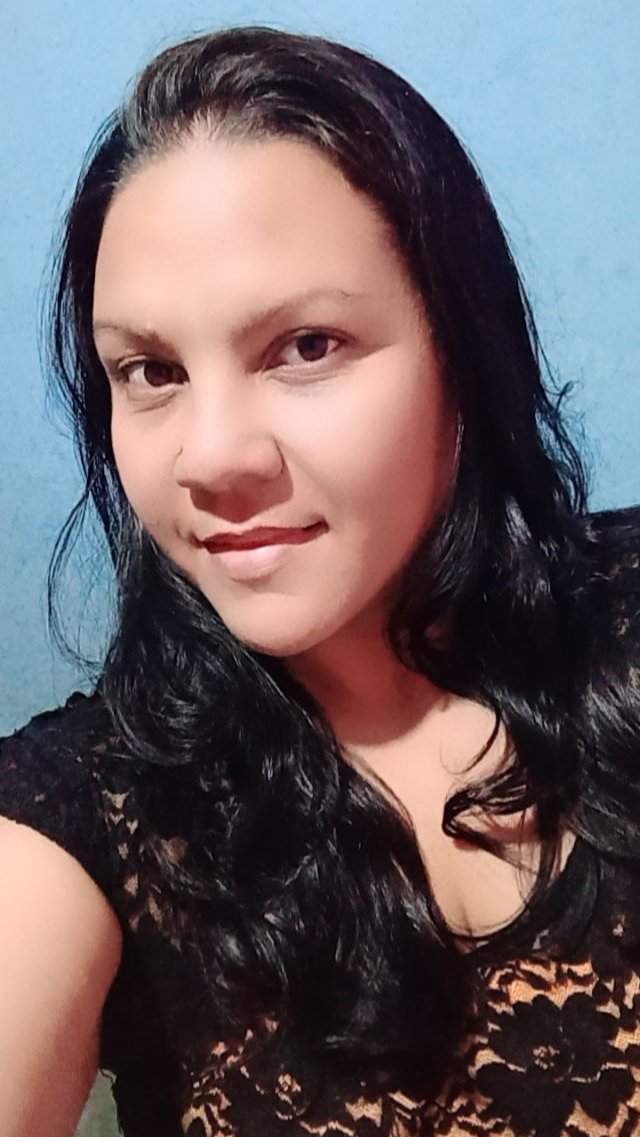 Nací En Caracas, estado Miranda, un 24 de Julio de 1977.
Crecí en la parroquia La dolorita donde viví junto a mi familia una niñez muy feliz, éramos 5 hermanos papá y mamá. Dicha felicidad se interrumpió por la muerte de mi padre. Siendo yo la hermana mayor me tocó trabajar desde muy joven para ayudar a mi madre con mis hermanos.
I was born in Caracas, Miranda State, on July 24, 1977.
I grew up in the parish of La Dolorita where I lived with my family a very happy childhood, we were 5 brothers and sisters, my father and mother. This happiness was interrupted by the death of my father. Being the oldest sister, I had to work from a very young age to help my mother with my siblings.
A los 21 años me casé con mi negro querido ,mi esposo se llama Freddy y tiene 52 años. Llevamos 23 años de matrimonio♥️
When I was 21 years old I married my beloved black man, my husband's name is Freddy and he is 52 years old. We have been married for 23 years♥️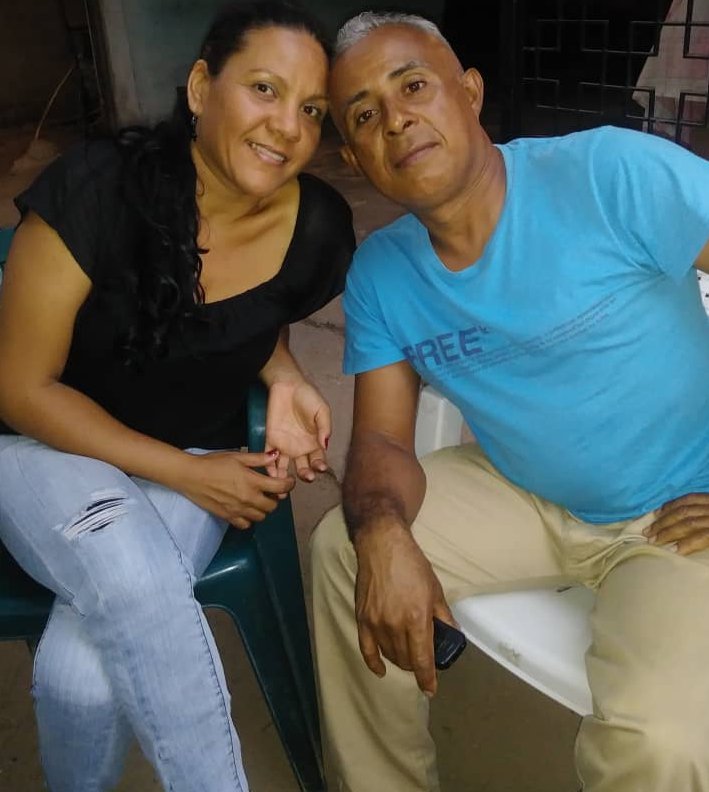 Tenemos 3 hijos , 2 hembras Yennifer y Stephany y un varón, Frederick.
Hace 12 años nos mudamos al estado Anzoátegui y vivimos en Cantaura, municipio Pedro María Freites. Un lugar muy tranquilo donde hemos hecho grandes esfuerzos para levantar a nuestros hijos.
Yennifer una jovencita de carácter fuerte pero, eso si, muy sensible.
Stephany quien tiene 17 años y esta por graduarse de bachiller , una morena muy linda y extrovertida
y Frederick quien tiene 14 años y cursa el 3er año de bachillerato, quien por el contrario es introvertido.
We have 3 children, 2 females Yennifer and Stephany and a boy, Frederick.
12 years ago we moved to the state of Anzoátegui and we live in Cantaura, municipality Pedro María Freites. A very quiet place where we have made great efforts to raise our children.
Yennifer is a young girl with a strong character but very sensitive.
Stephany who is 17 years old and is about to graduate from high school, a very pretty and extroverted brunette and
Frederick who is 14 years old and is in the 3rd year of high school, who on the contrary is introverted.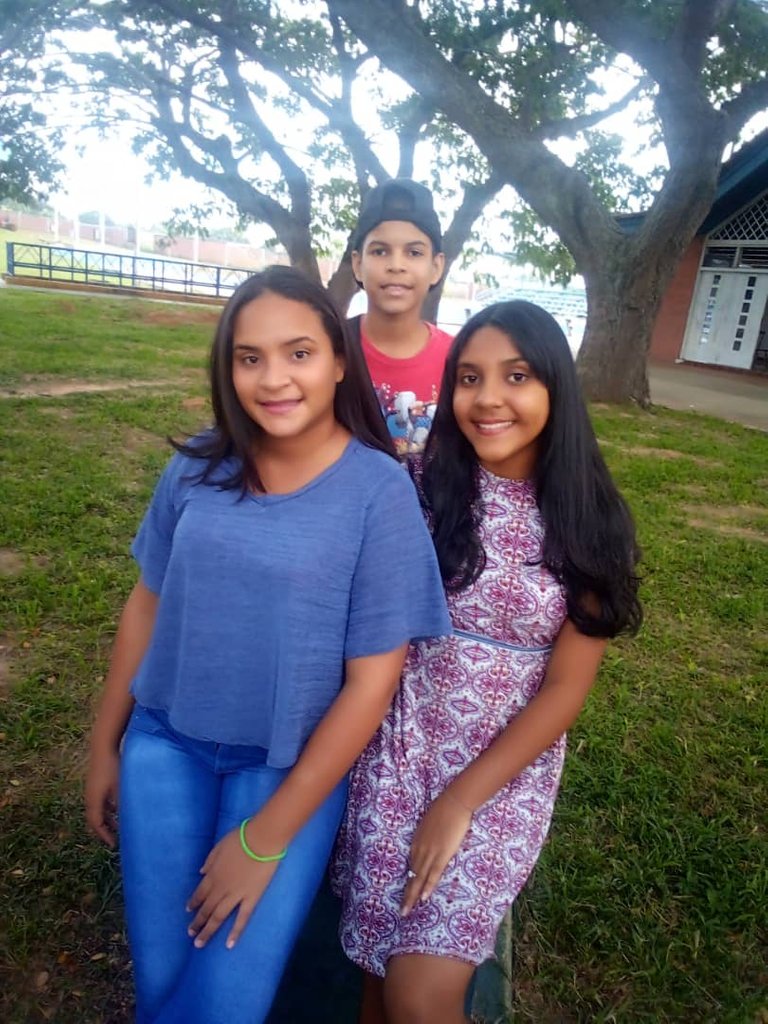 Ya, para contarles un poco más de mí, me encanta la música y las películas románticas, me considero una persona alegre, altruista, bastante sensible, enamorada de la vida y con gustos simples.
Experimentar e inventar en la cocina es mi hobby favorito especialmente si es con dulce🍪🍮🍰 , también me gustan las manualidades y realizar pedicura y manicura.💅🏼👣 Tristemente por la condición del país todas estas aficiones están en estámbay , "pero les digo algo aquí entre nos" las sigo haciendo en mi mente me las imagino paso a paso, y no pierdo las esperanzas de llevarlas a la practica en algún momento.
Now, to tell you a little more about myself, I love music and romantic movies, I consider myself a cheerful person, altruistic, quite sensitive, in love with life and with simple tastes.
Experimenting and inventing in the kitchen is my favorite hobby especially if it is with sweet🍪🍮🍰 , I also like crafts and perform pedicure and manicure.💅🏼👣 Sadly because of the condition of the country all these hobbies are in estámbay , "but I tell you something here between us" I keep doing them in my mind I imagine them step by step, and I do not lose hope to put them into practice at some time.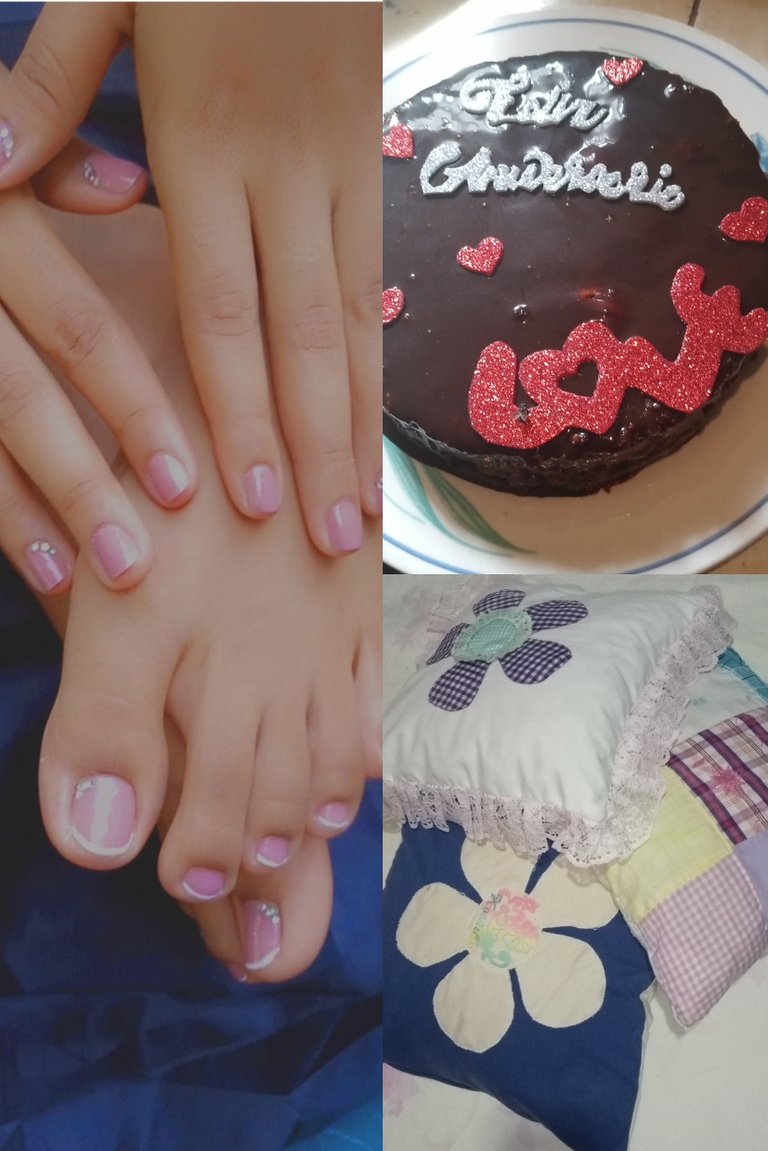 Esperando poder aprender muchas cosas diferentes aquí en Hive, por eso les agradezco cualquier apoyo y sugerencia que crean conveniente.
Looking forward to learning many different things here at Hive, so I thank you for any support and suggestions you may have.
Agradezco de antemano a mi hija mayor @yenileonc y al amigo de la familia @ferbu por animarme a ser parte de esta plataforma.
I thank in advance my eldest daughter @yenileonc and family friend @ferbu for encouraging me to be part of this platform.
Todas las fotos de esta publicación son de mi propiedad
All photos in this publication are my property.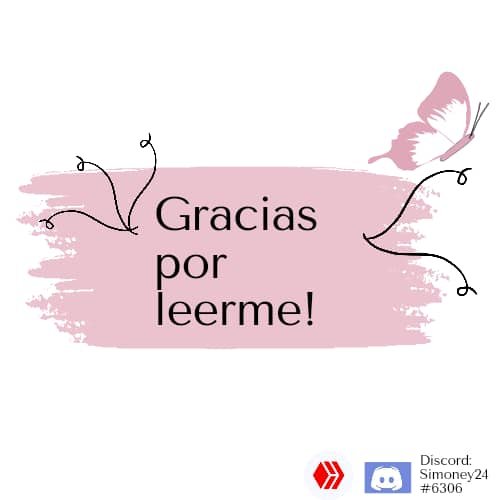 Imagen editada en canva
image edited in canva
---
---