Chronicle from the lockdown - we need good vibes

Yes, it's time to boost our lockdown morale to fight the fear and the loneliness during these hard days. Here in my city (like in every italian city) the streets are desert and everyone is closed at home. Families with children, old couple, young guys and girls, everyone lonely at home. It's not simple, but it's the only way to contain the contagion and we are doing all the best. It's not simple.
Italian people stay in touch with others using just the phone or, for the most part, the social media and, sometimes, people organize a sort of flash mob to sing a song from window to window. It's touching.
We are all sharing on line images with rainbows painted by the children, where we wrote "Andrà tutto bene" that means "Everything will be ok" to say people nobody have to feel her/himself lonely, because we are all in the same boat.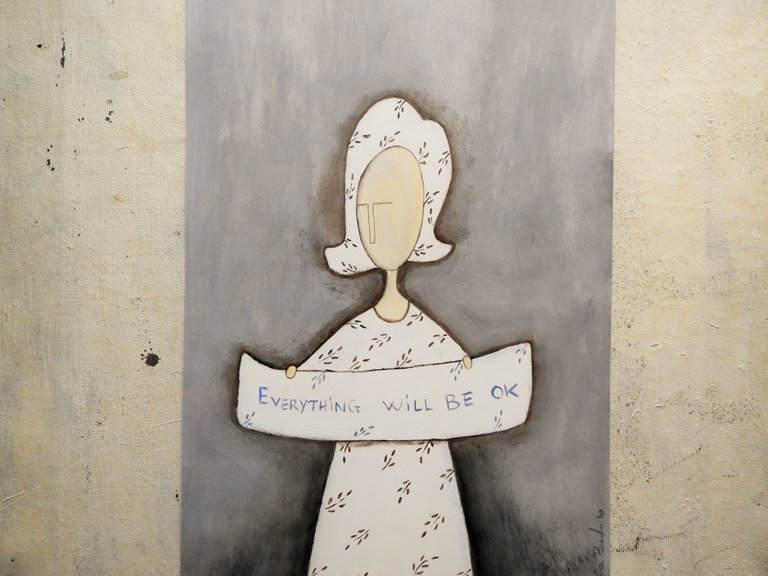 It's not simple, it's not like holidays. People have fear and anxiety for the future (for health and economy), so we really need to boost our morale sharing good vibes.
To make you smile just a bit: I see my american friends are sharing a lot of meme about people who is buying a lot of toilet paper. Just to know, here in Italy, the days before the lockdown, people bought a lot of pasta :D
This morning, to stay in relax inside my home and to stay in touch with my work, I painted the figure You see in the pics. It's an oil painting on canvas and I'll place it close to my window, to remember me that all togheter we can do it and everything will be ok.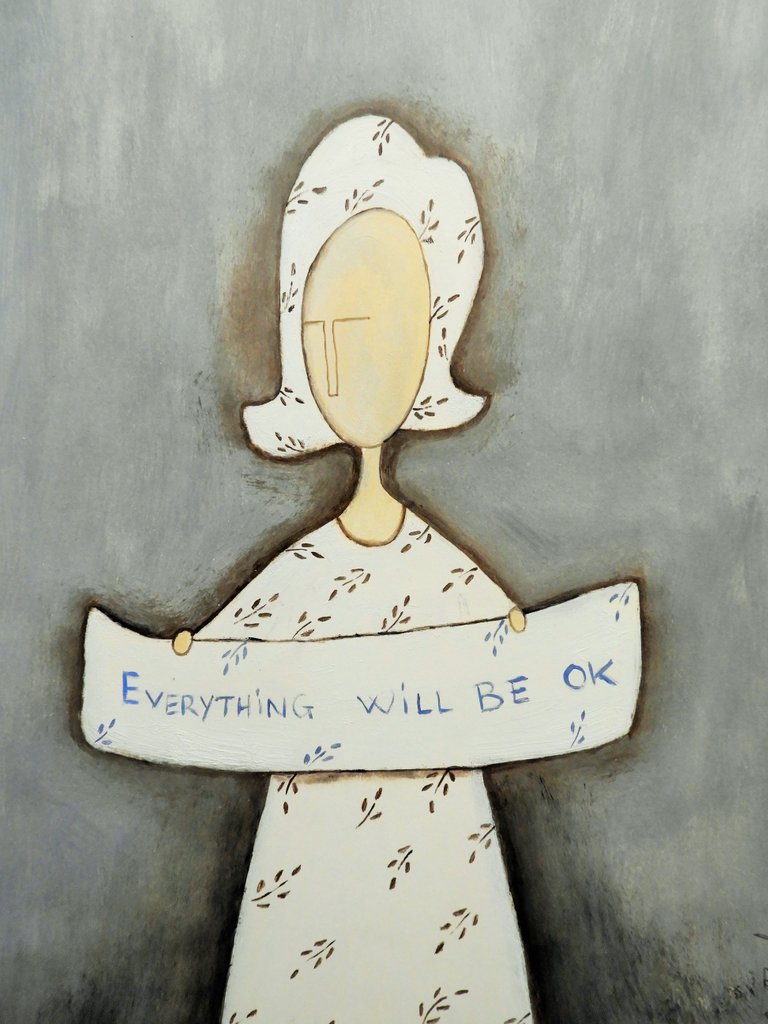 So, for everyone: stay safe, take care of yourself and clean your hands.
See ya soon and steem on,
Silvia
***If you like my artworks, you can find them on my online shops on Artfinder (
https://www.artfinder.com/silviabeneforti#/
) and on Etsy (
https://www.etsy.com/shop/vumap
).  If you're interested to buy one of my artworks for steem or SBD, you can contact me here or my Homesteaderscoop shop (
https://homesteaderscoop.com/store/vumap/
) ^_^ ****

---
---