Some Things Have Changed, Some Haven't
A few days ago FB brought up this photo as my-10-years-ago-memory on my timeline. It's a photo of some gadgets that I had back in 2011.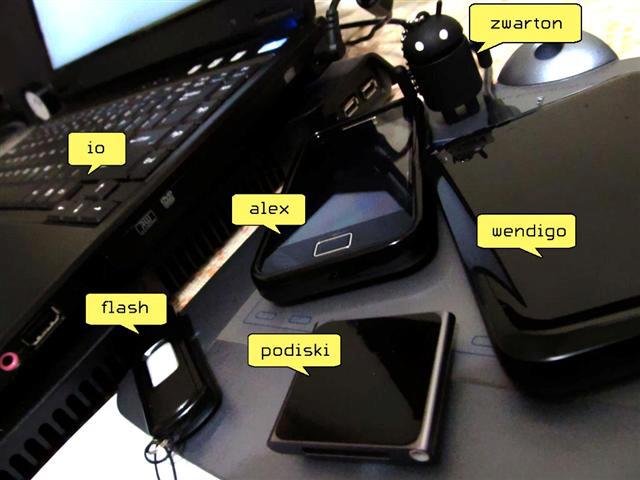 My gadgets in 2011
Not only were they all black, they had a name as well. Usually I name them based on their brand, just to make it easy. For example, Alex was named after Galaxy Ace or Podiski was named after iPod Mini. There are also names that have other meanings, such as Wendigo, which is the name of my WD hard drive and also taken from the name of a mythological creature.
Now some of them can no longer be used, some have been damaged or lost, some are still usable until today.
In 2021, when I need a new gadget and it has some colors option, I still simply chose the black one. But I don't mind white or grey or navy blue depending on its availability.
Black is my all time favorite color. Not only for gadgets and clothes, I also chose some kitchen utensils with black color. Not all, but only some items. Like this knife set, it consists of 3 knives, 1 scissors, 1 peeler, 1 cutting board, and a knife holder, and it's all is black. I just ordered them a month ago from a marketplace in my country.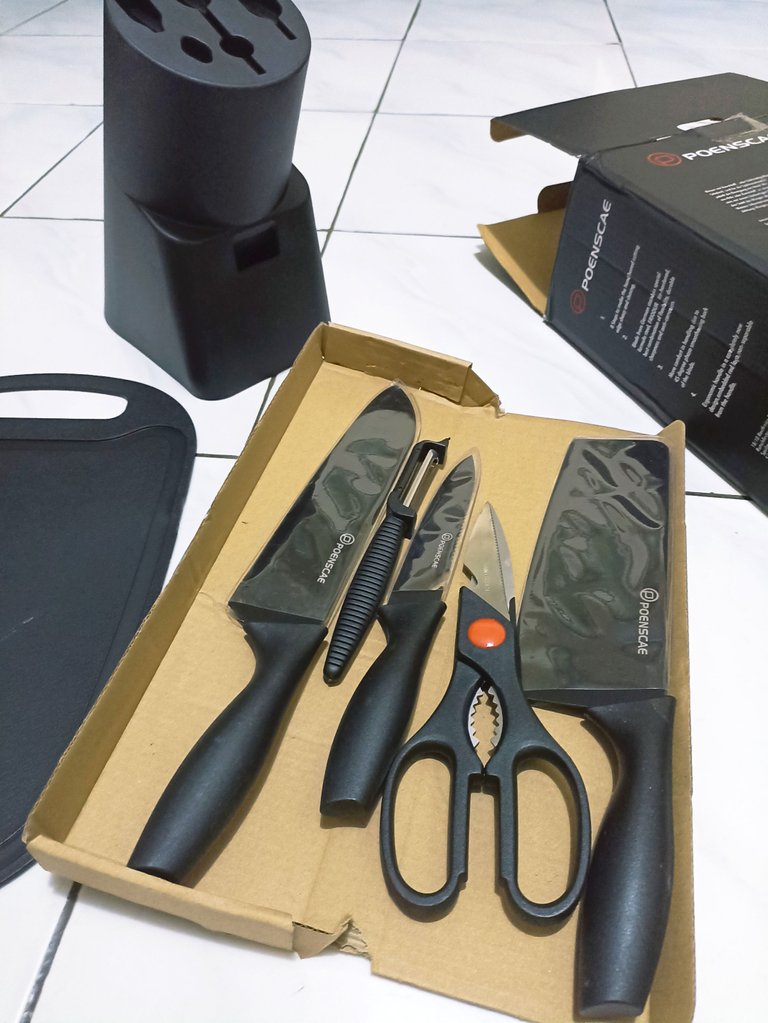 Unboxing the knife set
Last week, I was looking for a blender because the old one was broken. In the same marketplace, I found a black blender, so I ordered it - including dry mill and wet mill in one package.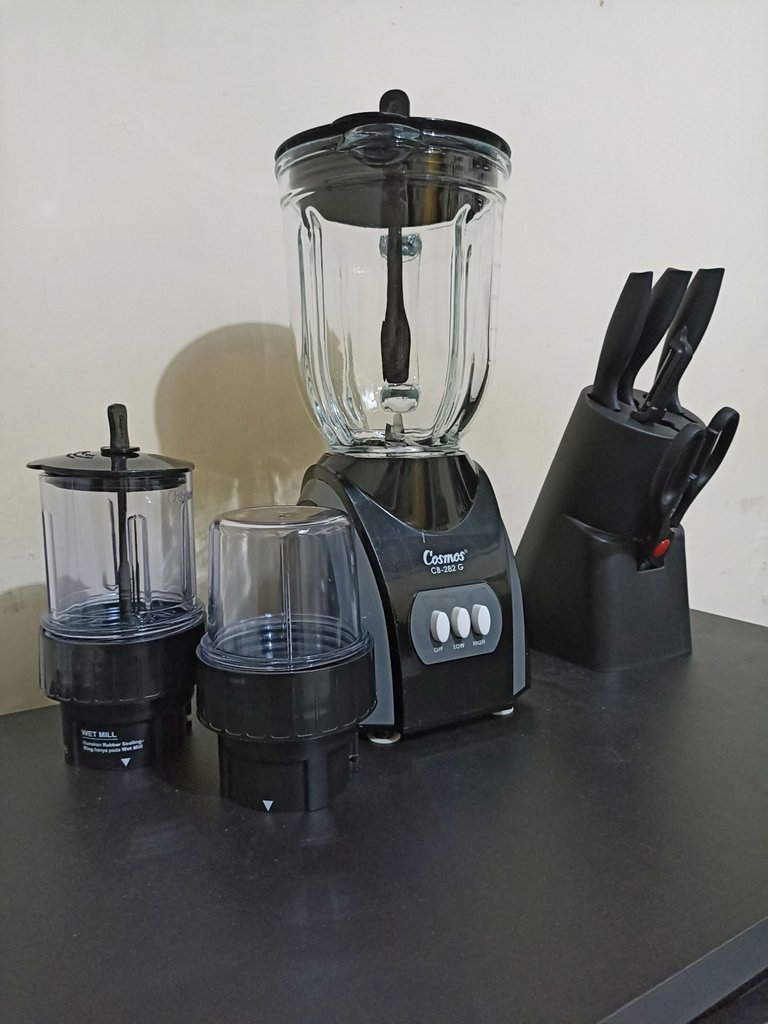 My 2021 other "gadgets"
Do I give them names? Nope. I'm no longer giving names to the things I bought. I've forgotten since when I stopped doing it. Now I'm too lazy to think of a name. I just want to use it right away.
In 10 years, some things haven't changed to me, such as I love to wear black outfits and love black colored stuffs. But some things also change, especially when you're married: buying kitchen utensils and not giving names to anything anymore (unless they're kids or pets - which I don't have yet).
What about you? What has changed and/or hasn't, in the last 10 years?
---
Thank you for stopping by and reading this post. See you again!
---
All images original photo by @sigota
Camera: Canon PowerShot SX130 IS (image 1), Redmi Note 10s (image 2 & 3)
---
---